Evelyne and Jacques Deret are both collectors and founders of the Art [ ] Collector project, which was created in 2011 to support young French artists, through an exhibition and a catalog offered to two winning artists each year. Coming from different backgrounds and with divergent interests in art, Evelyne and Jacques Deret shared with Larry's List how they have two different collections at one home and how their project is promoting the French art scene.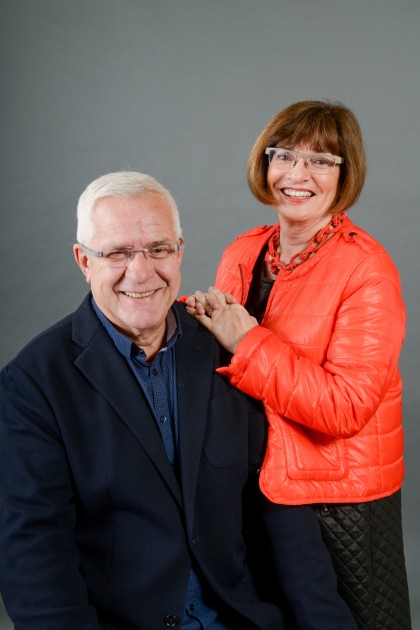 Collecting
What made you want to start collecting art?
Evelyne Deret (ED): I started collecting art because of my interest in the representation of deep feelings of individual or group. I am also interested in visible and invisible feelings and behaviors, in the full figurative and psychological picture of the human person, especially for female concerns.
Jacques L. Deret (JLD): For myself, it is linked to my background of architecture, urban landscape and space representation. I am interested in the vibration of colors, in the non-figurative, constructive art as well as the geometric abstraction, and in the new cinetic generation (as ex Santiago Torres, Elias Crespin).
Each of you has a separate and different collection. What are your different focuses regarding the artists in your collection? Are you more interested in emerging or renowned artists?
ED: In general, the piece of art itself is the point of focus, especially for emerging artists. We combine renowned and emerging artists in both our collections. We are comfortable with the fact that our choice and decision are driven by our "coups de cœur" and our personal discoveries.
JLD: My wife Evelyne is very reactive, instinctive and fast to choose. Personally, I need more time to select and analyze before I decide to buy an artwork.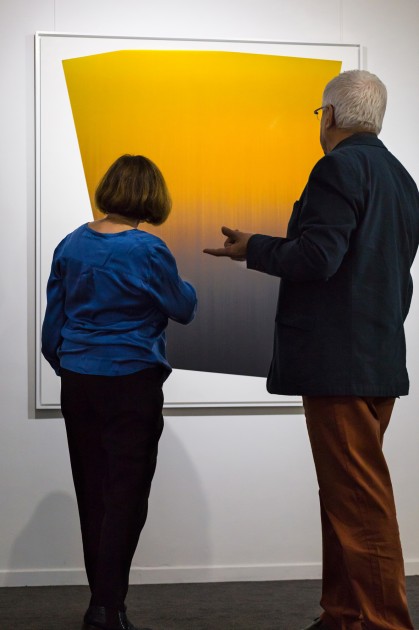 Is there any particular type of art that has consistently attracted you, or anything that unites each of your collections? And why?
ED: Yes, and it is quite clear: my collection has a majority of figurative pieces and a lot of drawings. Whereas Jacques' collection has mainly non-figurative artworks in various media.
JLD: It is important to realize that we really have two collections. Even if we live in the same house, our universes are very different. Each of us has our floor in the house so we can live among the artworks we love. Personally, I appreciate Evelyne's choices, but it would be difficult for me to live constantly with some of her artworks because they make me feel uncomfortable!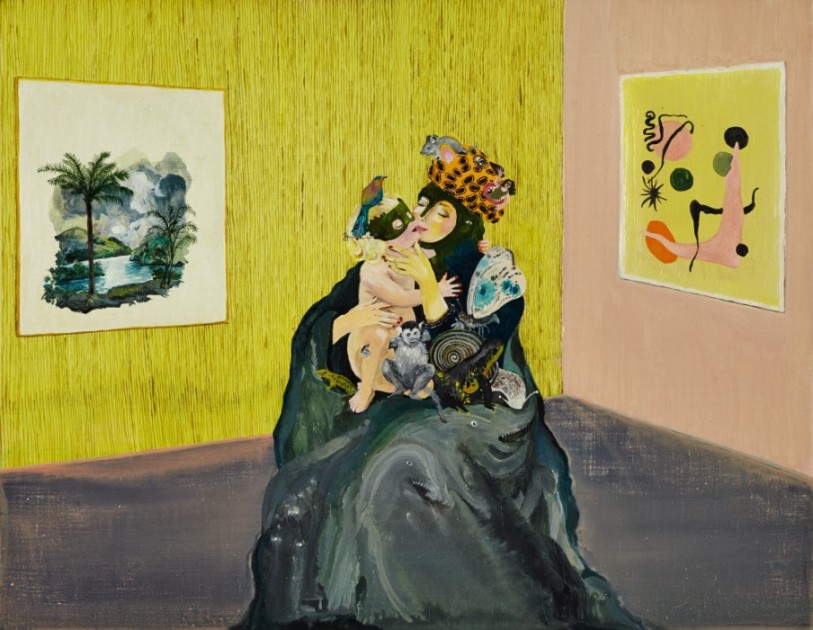 Are there any things common in both of your collecting practices even though you have different artistic focuses?
ED: What we really have in common are our curiosity, our open mind and our interest for the universe of contemporary art all over the world. We share our interest in the universality and diversity of practices, as well as the experiences and views artists can bring to us.
JLD: We share the urge to discover new artists to complement or enlarge the cores of both of our collections. We always look for new or emergent artists.
How about your approaches of acquisition? Do you have different or similar perceptions?
ED: We have quite the same approach of acquisition. Most of the time, we travel the world together in the art fairs and biennales. We mostly buy in the galleries and at art fairs, but sometimes also at auctions or directly at the artist's studios.
JLD: We also look for news discoveries via internet and art websites. Sometimes, we happen to buy from online art platforms.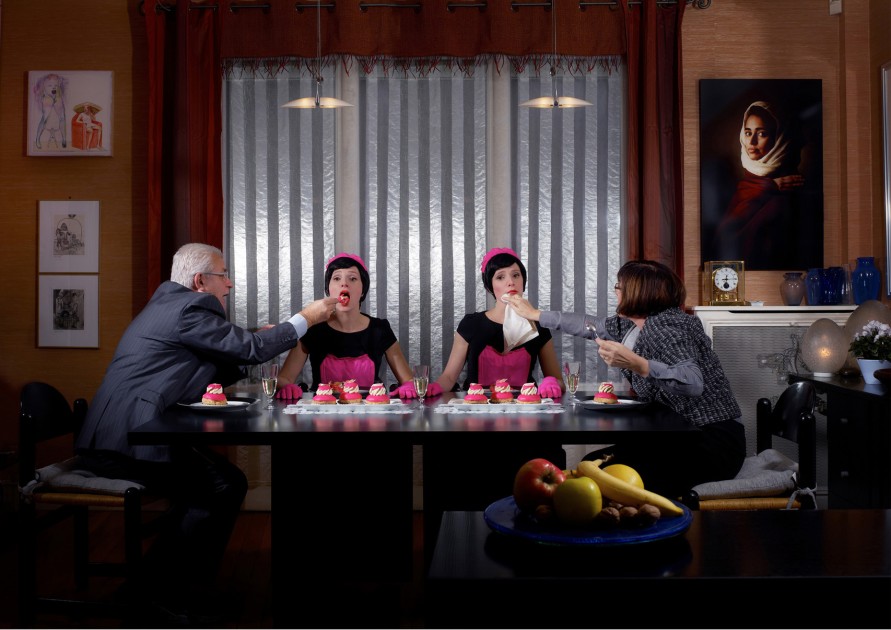 What was the first artwork you purchased? How many artworks do you own?
ED: My first purchase was a very personal crush for an artist who paints children viewed from the back. I liked the idea to be part of the scene, to be a spectator of what the figure looks but without knowing what it feels, whether he is happy, surprised or terrified. I like this kind of representation because it imposes the viewer the uncertainty of represented feeling.
JLD: In total, our two collections now accounts for more or less 250 pieces.
Where do you display your collection?
We live with (should we say within?) our collection displayed in our home, a house very close to Paris. We really need to live with the artworks, we certainly don't want to put them in a storage!
Have you ever presented/ Would you wish to present your art collection publicly?
ED: It is not our wish or practice. We already had the experience to show a selection of drawings pieces from our collection in an art fair. It was nice to do it once, to share our passion with the public – especially for drawings – and also to show our differences.
JLD: Some of our art pieces have also been lent to institutions or museums for group exhibitions. But we don't want to do it too often because we feel sad if we don't live with them.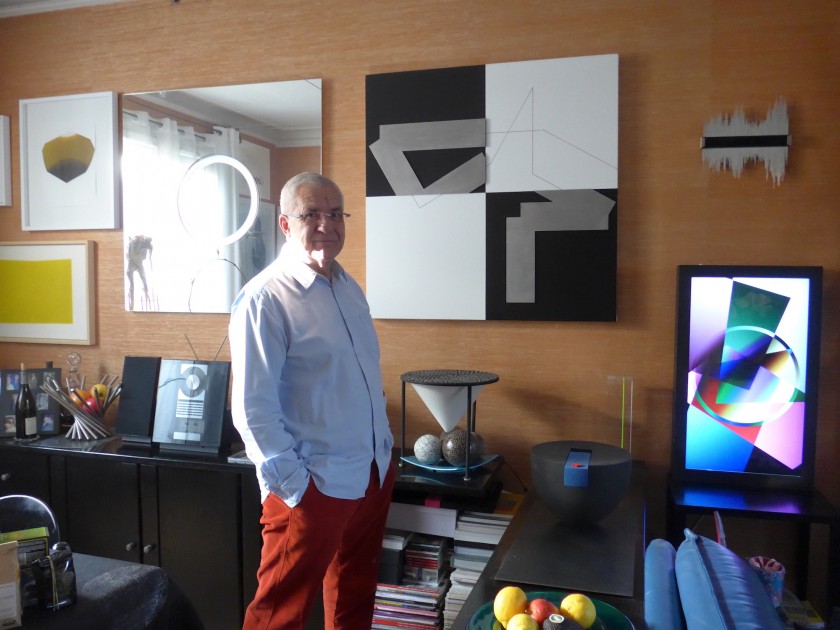 What is your most treasured artwork?
ED: It is a color picture from Mary Hendricks.
JLD: Personally, it is a piece of art from Francois Morellet, one of the most important French contemporary artists.
How important is it for you to meet the artists who created the artwork?
ED: We feel there is no rule and no obligation to do so. Sometimes we need to meet the artist because of the person himself/herself and sometimes not, especially when we prefer to keep our own mystery, relation or interpretation of the creation itself.
JLD: It is true we also need to have frequent contacts and relationships with the artists to enlarge our circle of knowledge and to remain young enough and open-minded.
What is your advice to young and fresh collectors?
Collecting young artists is a way to look over the world. It is an individual and personal purpose to enrich one's mind and heart. It helps to remain curious and open-minded. It is also useful to meet great people and get inspirations from all types of creations and inventions.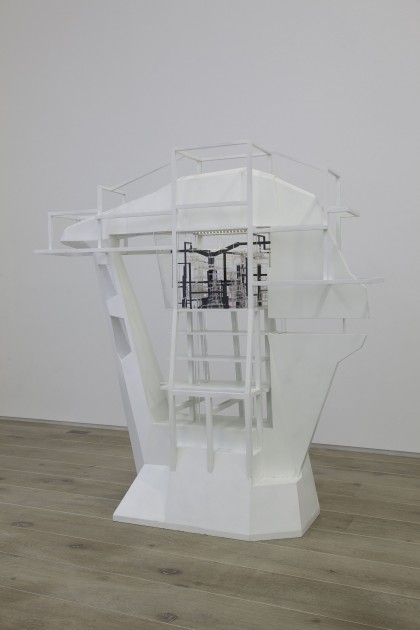 The Art World
How do you discover artists?
ED: We mainly discover artists during our trips, and within the art network, at art fairs, in galleries and in the artist's studios. We share with other collectors, especially with the members of Art [ ] Collectors's artistic committee, as they share their discoveries with us. We talk about new artists. And again we can make discoveries via internet and artists' websites.
What do you think about the French contemporary art scene nowadays?
Historically of course, it is one of the greatest art scenes. It represents today a large diversity of artists, very intense and creative, where we can observe the renewal of painting, a phenomenon extremely strong that we notice in various drawings. We also think that the French contemporary art scene is under-evaluated at the local and global markets, partly due to insufficient support from institutions and collectors.
Can you name some French artists who should be on our radar?
ED: Françoise Petrovitch, Jérôme Zonder, Iris Levasseur and Pat Andrea.
JLD: Santiago Torres, Clément Bagot, Eva Nielsen and Noémie Goudal.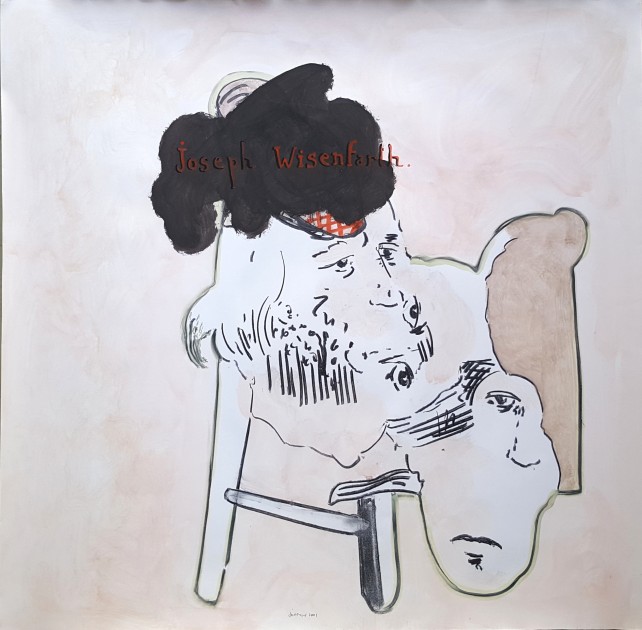 Art [ ] Collector
What is your motivation behind setting up Art [ ] Collector? What is the concept?
Launched in 2011, Art [ ] Collector is a project committed to promote French artists. As passionate collectors, we believe that collecting is sharing. That is why we decided to highlight and promote the work of artists with the support of their collectors, in opposition to other projects that shows a collection or a personal vision.
Driven by this conviction, we decided to organize exhibitions that gather emblematic pieces of an artist lent by his collectors and more recent creations presented by the gallery, available for sale.
Can you tell more about how this platform involves art collectors?
As the name suggests, Art [ ] Collector strengthen the role of the collector as support and promoter of the contemporary creation. Our baseline is "collectors invites an artist". We wish to galvanize collectors around their crushes to create a community of collectors truly engaged in the promotion of French artists.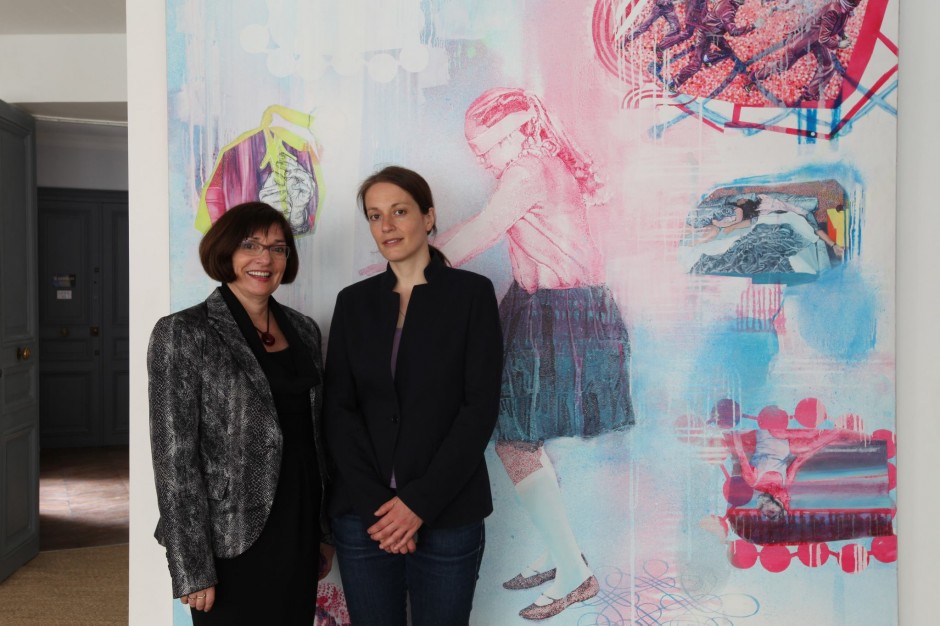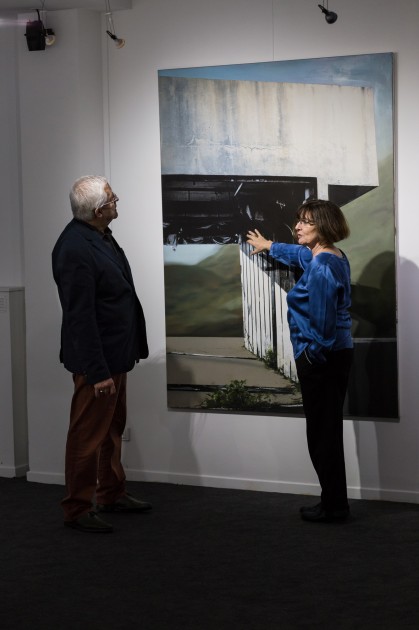 How many projects and events does Art [ ] Collector organize every year?
ED: Each year, we organize two exhibitions at the Patio Art Opera in Paris for the two winners of the Art [ ] Collector's prize. The artists are selected by a committee of personalities: collectors, art critics, curators, heads of institutions… Each exhibition is curated by an independent curator and gathers works from private collections and from the artist's gallery. It is very important for us to include the artist's collectors as well as his/her gallery in the process.
This year, for the first time we bring the project outside the French borders with an exhibition in Brussels (Belgium) at the Royal Skating in November. At the occasion of the 5th anniversary of Art [ ] Collector, and in collaboration with the Valérie Bach Gallery, the ten previous winners will be exhibited in this 3,000 square meters building.
It is an important step for us and we want it to be very special, that is why we asked the 10 artists to produce a new large piece that will be shown for the first time.
JLD: Since 2014, we are also invited each year by the art fair Jeune Création to choose our "coups de cœur" among the artists presented. In 2014, we also funded an association called "Art contemporain en pays de Saint Céré" that invites artists in residency to our house in the countryside in the center of France. We wish to offer them an inspiring environment as well as an opportunity to share their project with the public.
Many collectors set up private museums to exhibit their collections. Would you like to do that? Why or why not?
JLD : No, it is not our intention to exhibit our collection publicly, only on a private way. Our focus is to promote, support and give more visibility to the French artistic scene. We aim at playing a role as "citizen collector" to promote and to enhance French artists and their creations, including abroad, as in Brussels in 2017.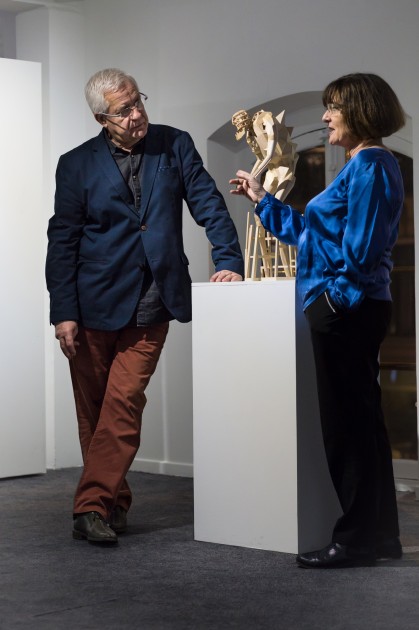 Related: Art [ ] Collector
A selection of artists Evelyne and Jacques collect:
François Morellet
Iris Levasseur
Jean Michel Alberola
Karine Marenne
Karine Rougier
By Ricko Leung