A businessman and collector in his early thirties, John Dodelande has a particular sensitivity to beauty and aesthetics since a very young age. Having amassed a contemporary Chinese art collection for a decade, he was also the first to exhibit contemporary Chinese art in Georgia, where he feels home. It follows that the art scene in Georgia or other Silk Road countries has become his secret garden.
LARRY'S LIST visited John Dodelande's apartment and had the chance to have a glimpse into his art collecting journey: why he is particularly attracted to contemporary Chinese art, how he fell in love with Georgia and exhibited art there, his first and latest art purchases, as well as his most treasured works among the seven Chinese artists whom his collection focuses on.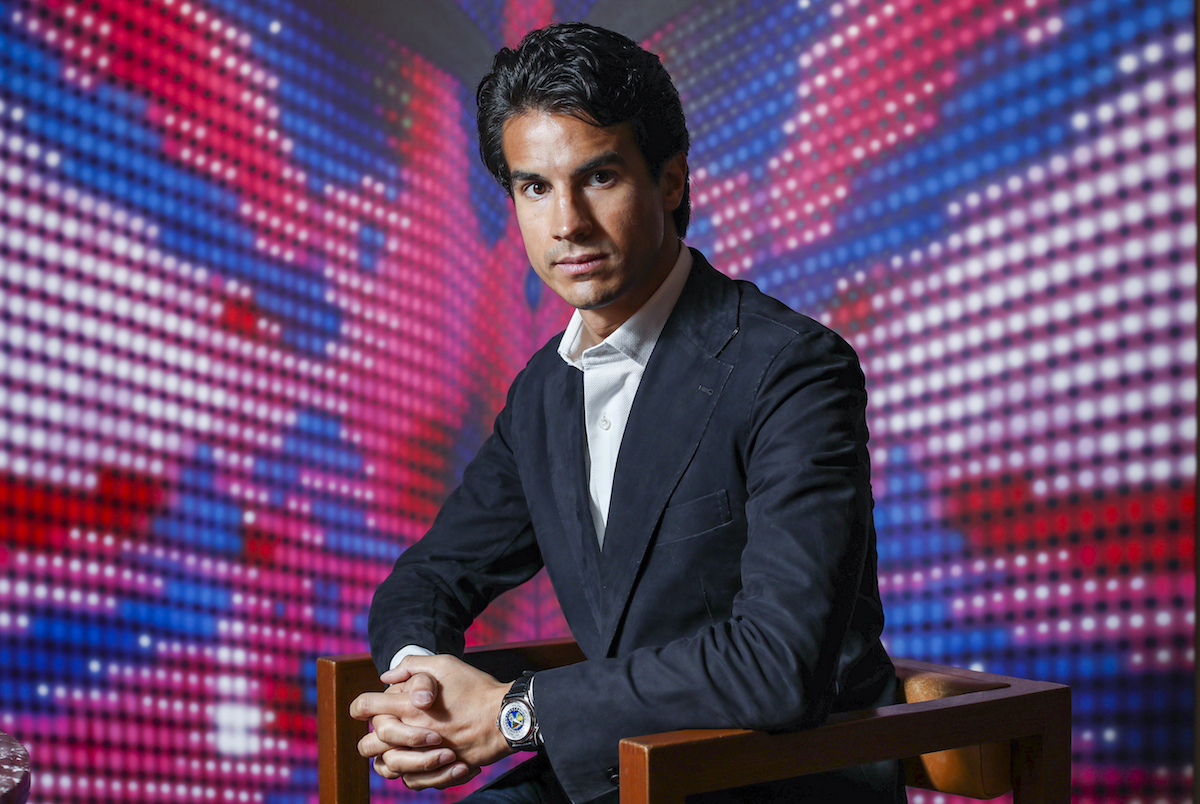 Collecting
What made you want to start collecting art? What is the main motivation behind your collecting?
From a very young age, I noticed that I had a particular sensitivity to beauty and aesthetics in any field: design, architecture, clothing, and of course, in the field of art. At a certain point, it became almost vital for me, not to collect "in order to become a collector", but to live surrounded by the beauty of artworks that form a coherent collection and that say something about who I am. A collection reveals the collector. I think this is the case for me.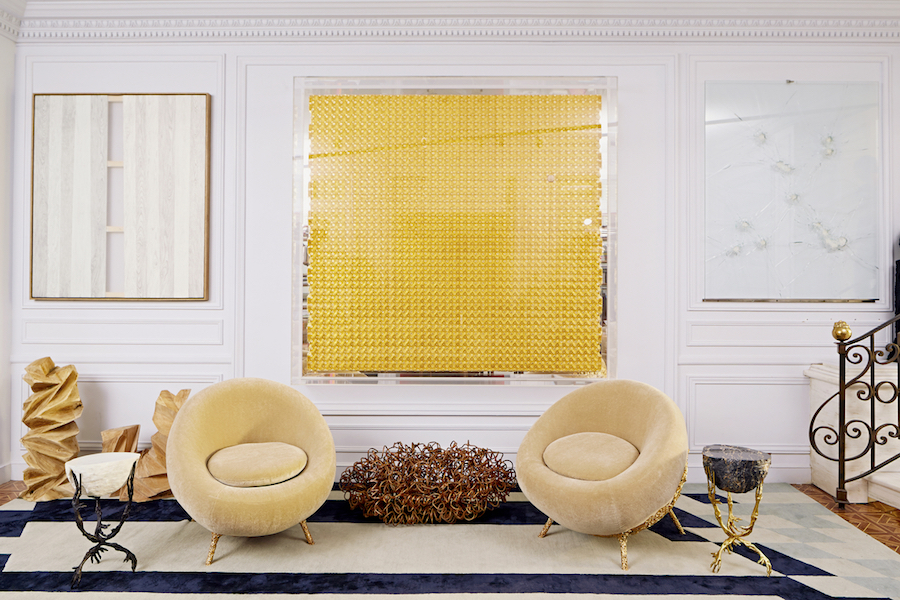 Why did you decide to focus on Chinese contemporary art? Are you more interested in emerging or renowned artists?
Before becoming a collector, I travelled a lot to discover and learn, in museums, galleries, but also by visiting artists' studios.
I immediately felt an intensity and honesty in the approach of young Chinese artists that I couldn't find in any other country. They had no posture or attempt to be part of a trend or so-called "movement", but total freedom in substance and form.
It's a generation that I felt close to as well because I was the same age as them, we spoke the same language in a way…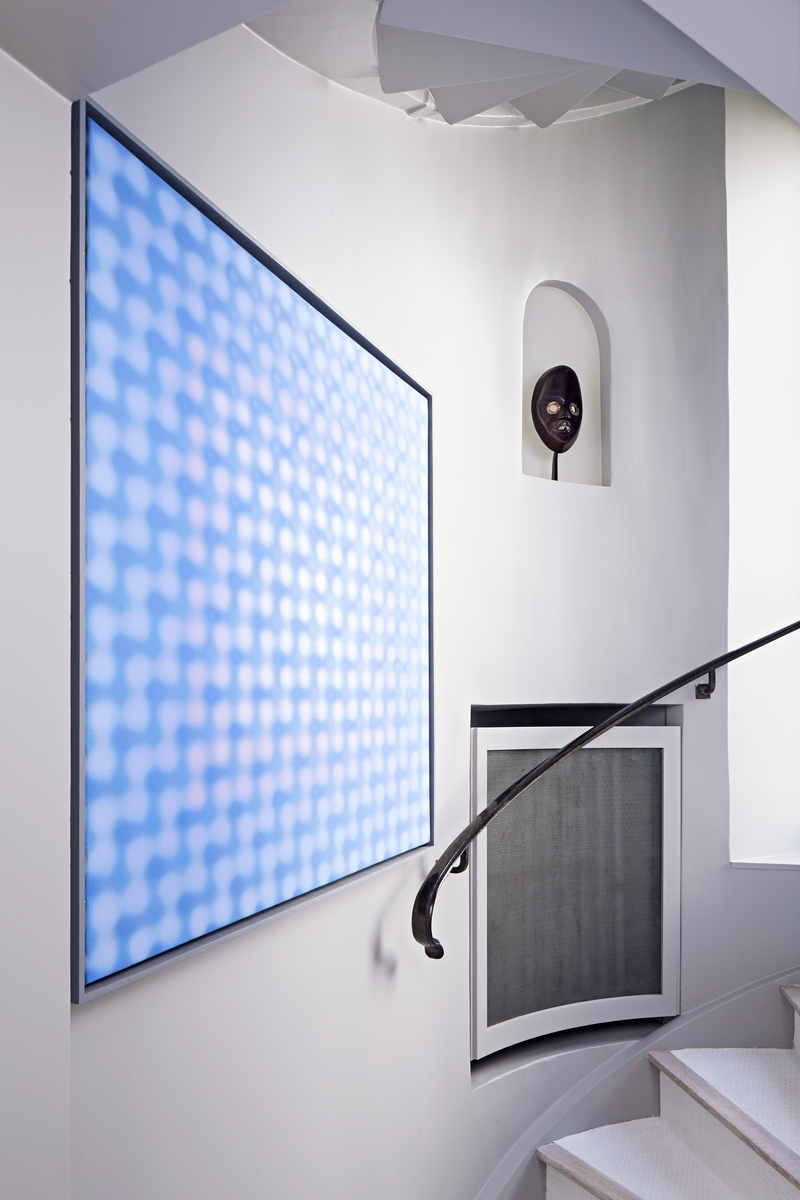 Is there any particular type of art that has consistently attracted you, or anything that unites all the works you have acquired?
This is a difficult question to answer.
I don't buy a work of art and say to myself: "this corresponds to my collection or to such and such a movement that I would like to defend". I never said to myself: I should only buy abstract artists or post-pop works…
It's much more instinctive than that; if I had to define a common point in my collection, I would say that my choices always go towards works that— beyond the fact that I am very attentive to the technical and formal quality of the work— have a double or triple reading, where elements of poetry, humour, humanity are hidden, which are not obvious at first glance.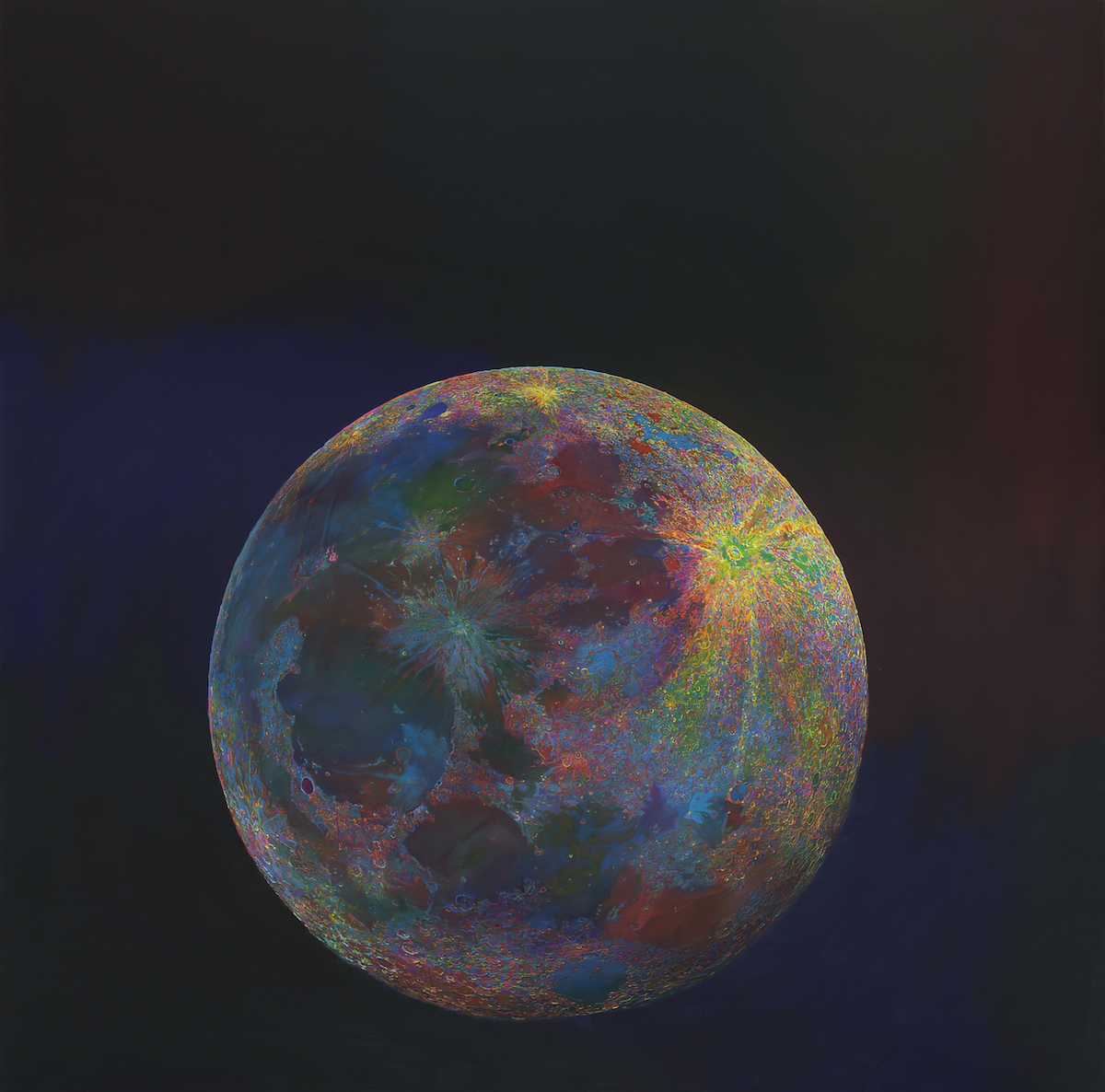 What were the first and the latest artworks you purchased?
I think it was in 2010, a shark from Xavier Veilhan; I did a project with him— Ral 5015.
My latest purchase is a moon painting from Wang Yuyang from the current show in London.
How many artworks do you own? Where do you display your collection?
I am obsessed with 7 Chinese artists.
Mainly in my flat, or I loan some Chinese artworks to Silk Road countries' museums.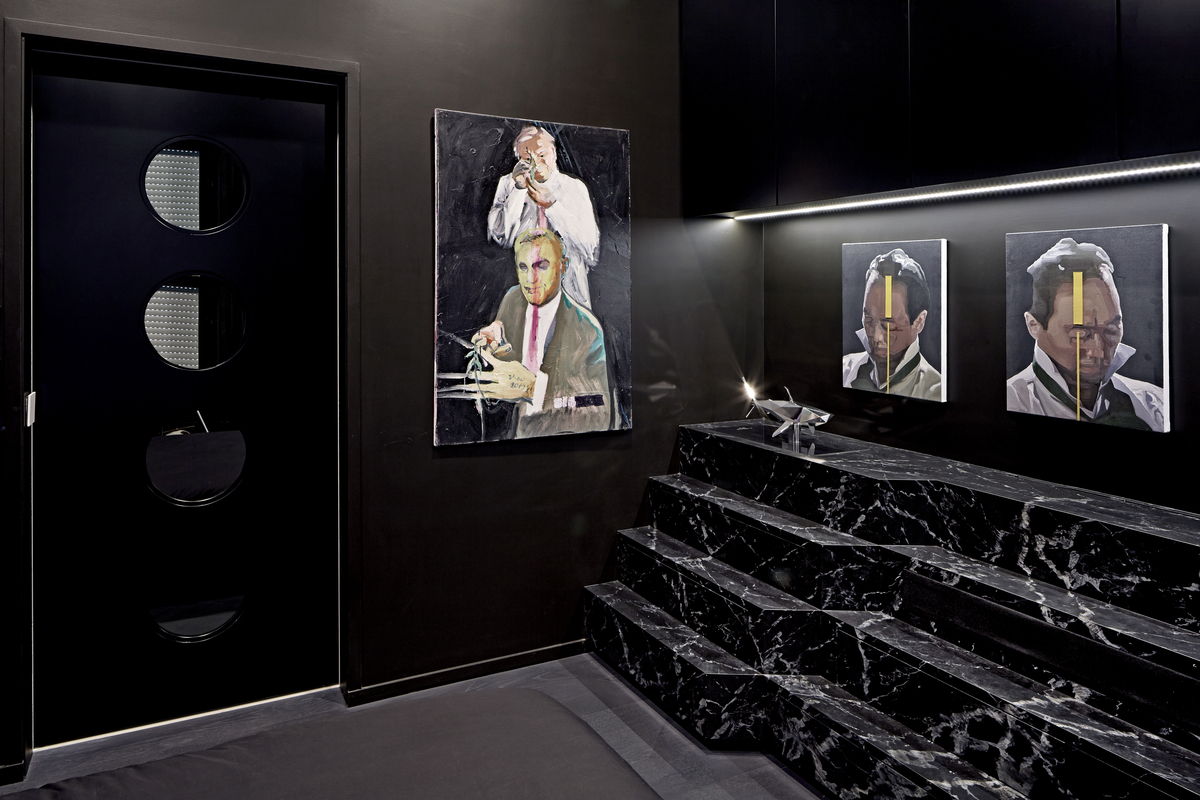 Where have you presented your art collection publicly?
In many museums and institutions around the world, but these are loans of a few works rather than an exhibition devoted entirely to my collection. I don't think it's time yet.
You exhibited some works from your collection by contemporary Chinese artists in Georgia. How was the experience? Were you one of the first to exhibit Chinese contemporary art there?
I discovered Georgia through friends and immediately fell in love with this country, and yet, I can't say why: there is this strange feeling of feeling at home and at the same time transporting in a secular heritage made of exciting personal and collective history. Of course, at first glance, there is nothing further away from Georgia than contemporary Chinese art. However, I have gradually discovered that on one hand great experiences are born out of the most unexpected attempts and, on the other hand, one must not forget that what has linked China to Georgia for centuries is the mythical Silk Road, which today is being reborn in a different form.
It was an incredible human and artistic experience, and I think I was indeed the first to exhibit contemporary Chinese art in Georgia. I hope I won't be the last!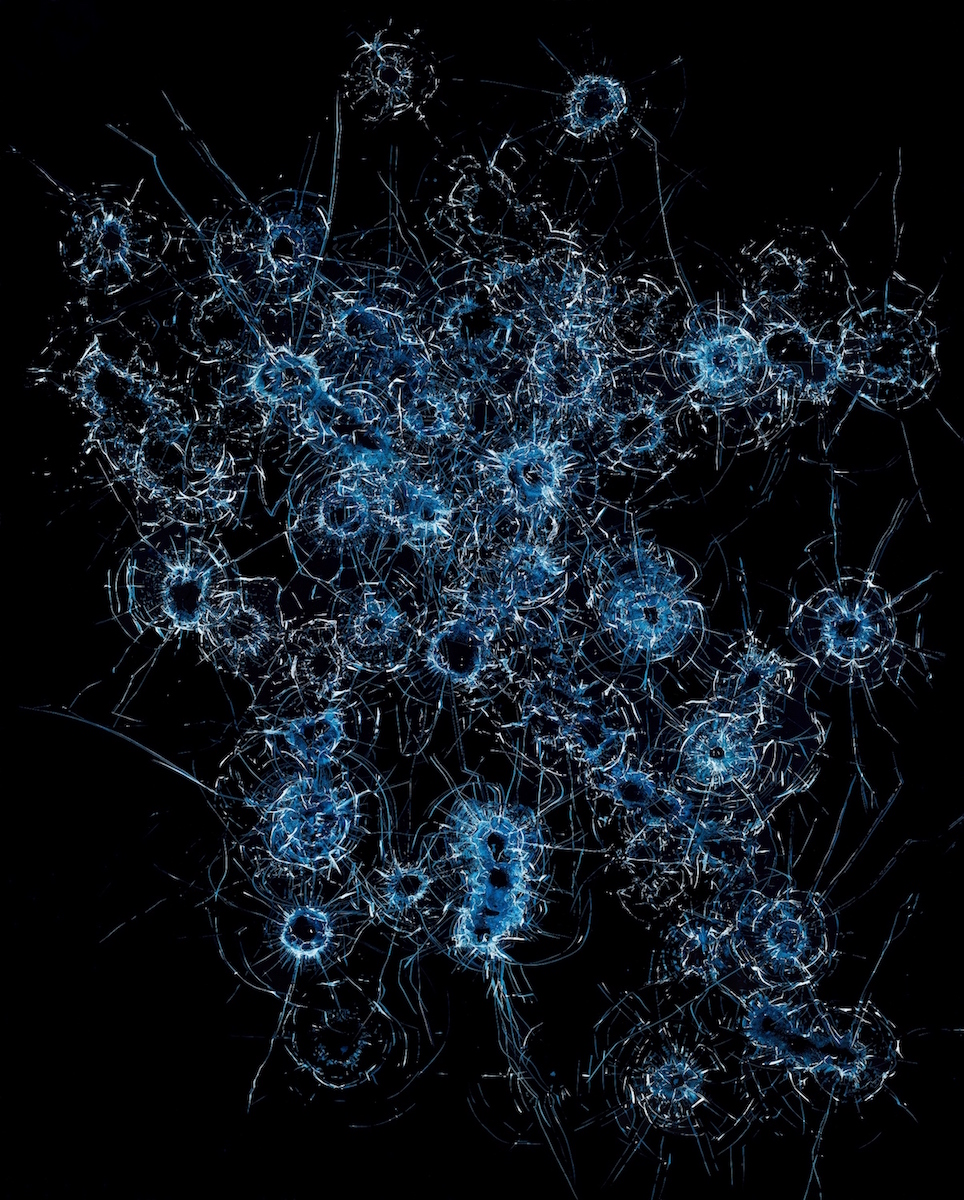 What considerations guide you to make a purchase?
I let myself be guided by something quite irrational: a mixture of instincts, immediate sensations, then a thorough work from the artist, his history, the gallery… It is a multifactorial work which obeys rules that are rather difficult to define, a kind of magical combination! But I'm mainly focused on the same artists.
Is there any kind of artwork that can make you write a cheque without any consideration?
No, If I ever did, I would wait a day or two to think about buying. Compulsive or so-called instant purchases are not necessarily to be recommended, within the art market at least!
What is your most treasured artwork?
Some of the works by Jia Aili, Wang Guangle and Liu Wei.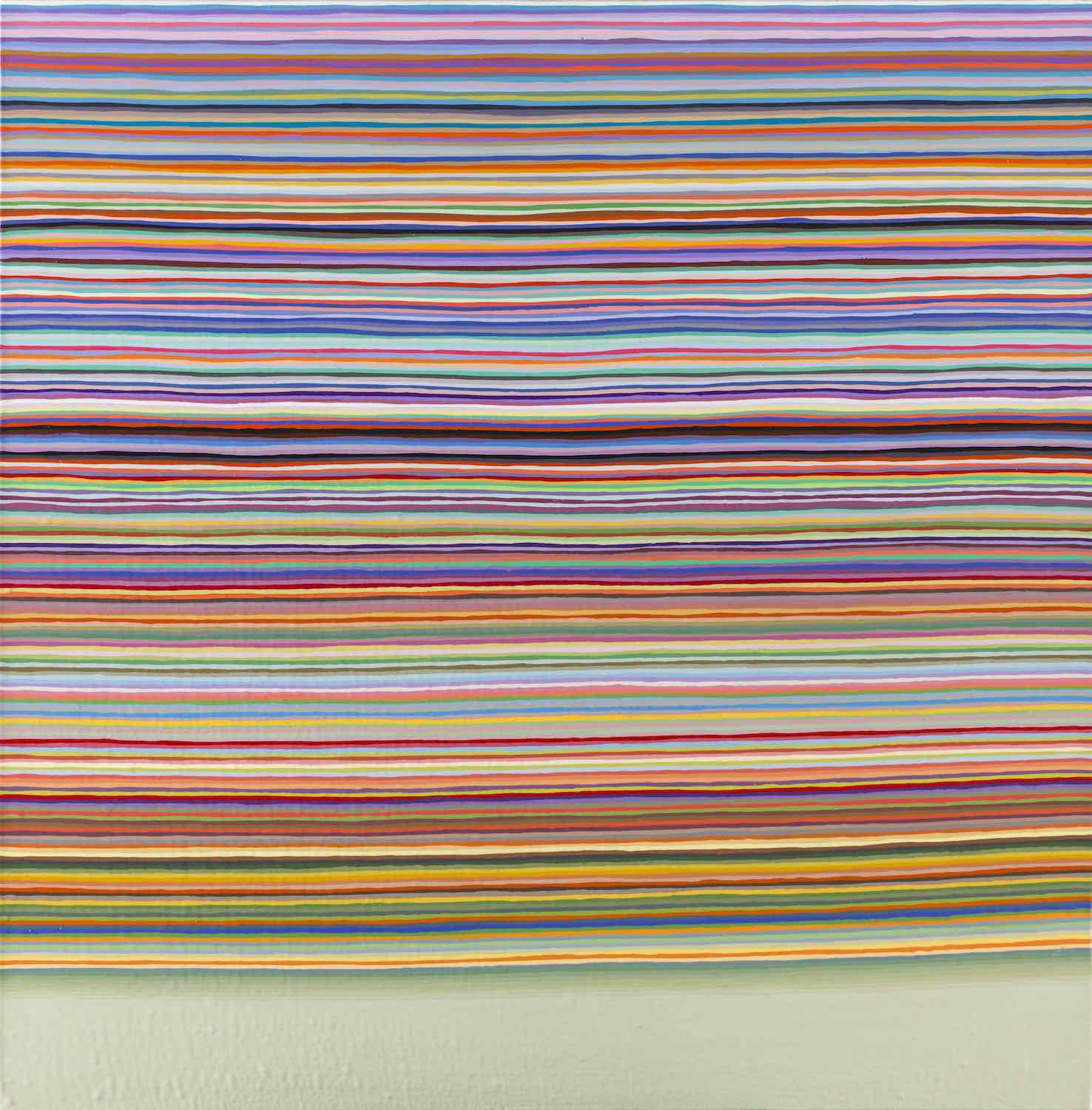 You stated before that "collecting is also an art form". How do you interpret this?
I think collectors can't pretend to be artists. Nevertheless, in certain aspects, choices, selection and a collection built over years, can present a coherence, an artistic line, which could in certain aspects make one think of a work of art, or at least an original and unique creation.
But I don't think you can confuse the two. For me, there is always something sacred in the act of creation, and it would be pretentious for a collector to pretend that having good taste is like creating a work of art.
You are also paying attention to contemporary art from the Silk Road countries. Can you tell us more?
It's my secret garden! Of course, I'm watching this market and the artists in this region very closely.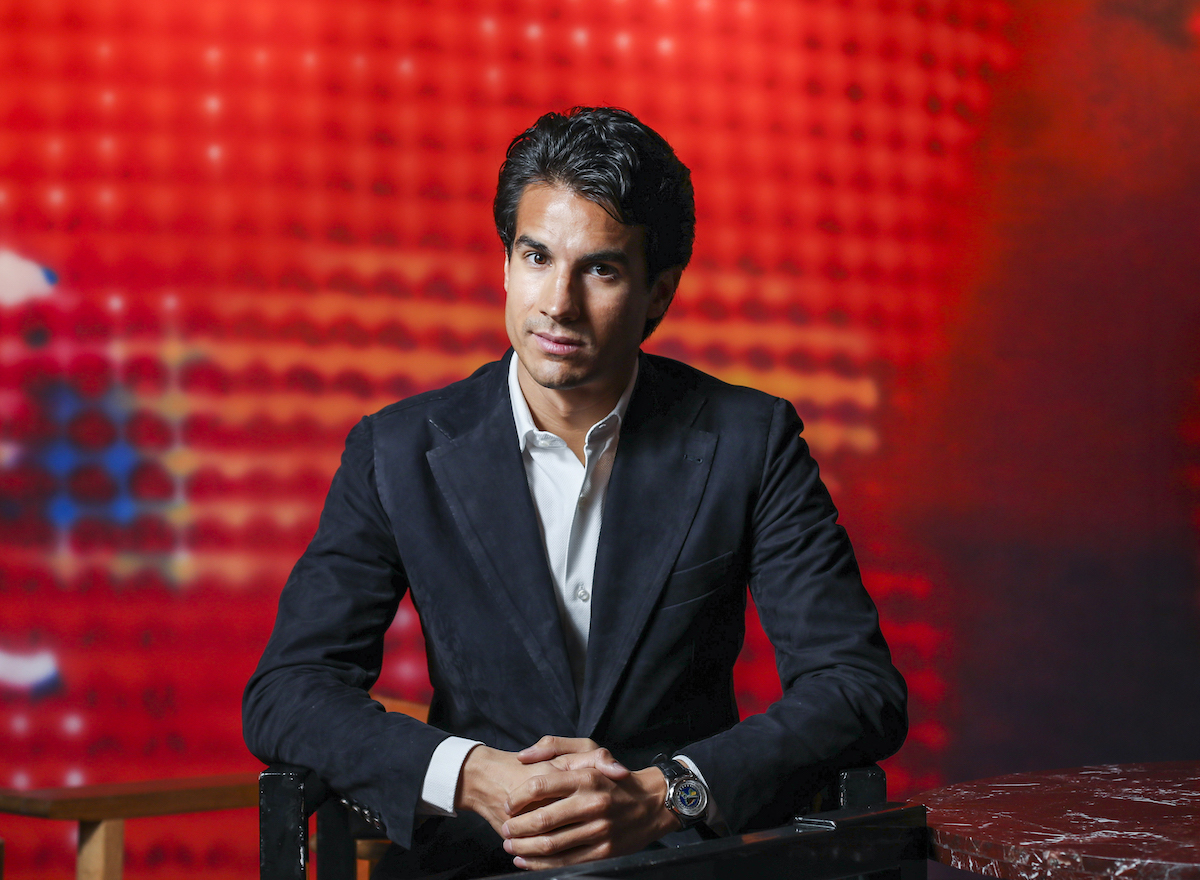 The Art World
Who inspires you most in the art world?
Collectors who were ahead of their time and trends. The visionaries. The passionate.
To mention just one, I am thinking of Georges Costakis who, with very little money, bought works of the Russian avant-garde in Russia at a time when nobody was interested, when there was no market for this type of work. His approach was not "strategic" or "speculative": he simply thought it was important to reveal and support these artists who no one paid attention to anymore. Yet he built up one of the largest, if not the largest, collection dedicated to this period.
How many art fairs have you visited so far this year? Which are the best for buying contemporary Chinese art?
I went to a lot of art fairs when I first started out. And I confess that I go less and less—it's quite exhausting and it's difficult to really take a step back and reflect to make good decisions in the hectic environment of art fairs.
Can you name three emerging Chinese artists who should be on our radar?
Wang Yuyang, He Xiangyu, and Zhao Zhao.
Related: John Dodelande
Instagram: @johndodelande
A selection of artists John collects:
He Xiangyu
Li Shurui
Wang Guangle
Wang Yuyang
Zhao Zhao
 By Ricko Leung