From young Belgian artists to both established and fledgling international artists, the thread going through Sabine and Rik Depla-Lantsoght's collection is contemporary paintings. Some of the big names in the collection includes Kehinde Whiley, Mickalene Thomas, Laure Prouvost, Marina Rheingantz, Mark Manders, and Rirkrit Tiravanija.
Sabine and Rik Depla-Lantsoght discussed with LARRY'S LIST how their taste for art has been evolving, they advice to new collectors, how they continue to discover art and artists when they cannot visit museums and galleries as often as before, and their experience as patrons for Museum Dhondt-Dhaenens.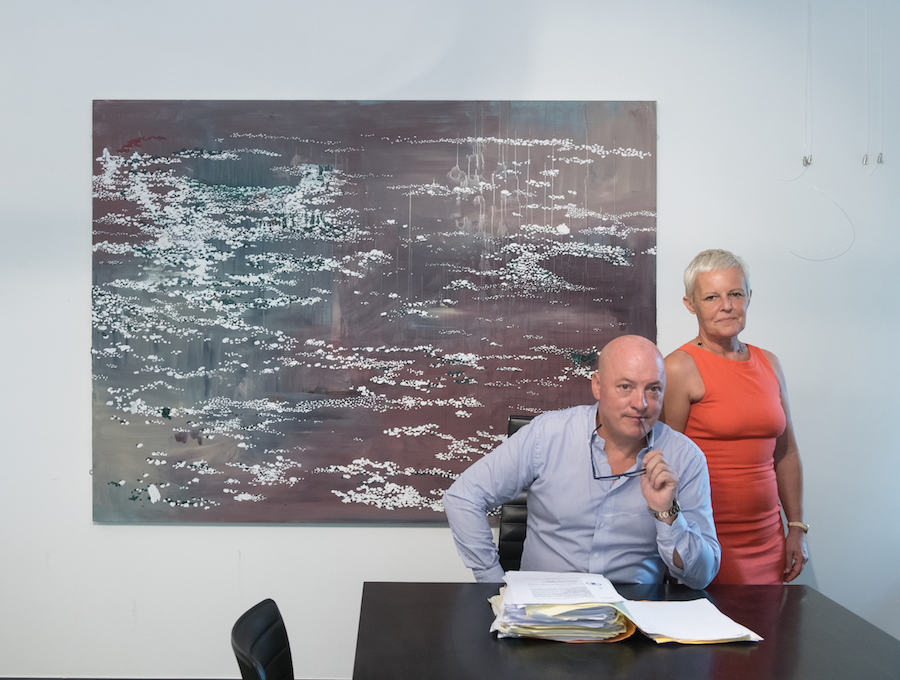 Collecting
What made you want to start collecting art? What is the main motivation behind your collecting?
We did not start collecting work by contemporary artists until 2013.Before that, we had visited lots of major museums and had begun to explore the world of contemporary art, which was to become our passion.
It has never been our intention to build a collection or purchase artworks for a particular reason. We have always bought works we had an instant connection with.
Our taste is constantly evolving, and this is reflected in our purchases. However, that does not mean we no longer cherish our previous acquisitions. We have recently noticed that we are increasingly attracted to socially engaged art.In any case, a work of art should have a poetic dimension.
We initially collected works by Belgian artists, but after visiting several international art fairs, such as Frieze New York and the Armory Show, we expanded our horizon and shifted our focus to international artists.
Nonetheless, we still follow and support young Belgian artists, such as Marco De Sanctis, Alex Verhaest, Loïc Van Zeebroek, and Shirley Villavicencio Pizango.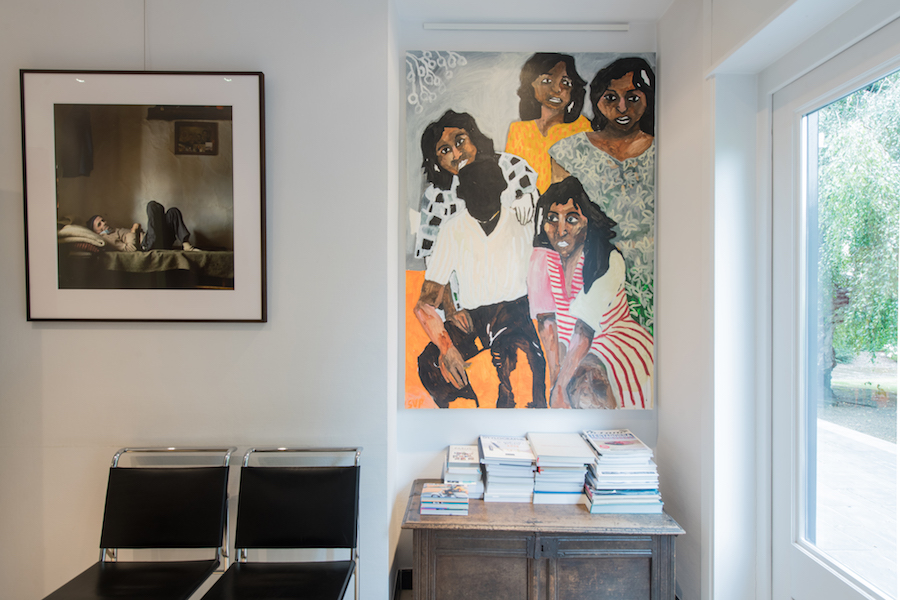 When did you fall in love with a piece of art? What was it?
Our favourite works of art differ.My husband developed a passion for Boticelli, Turner, and later on, Francis Bacon, while I adored Yayoi Kusama's infinity rooms when I saw them on display at her exhibition in Tate Modern, London.
What is your focus regarding the artists in your collection? Are you more interested in emerging or renowned artists?
We started out collecting works by young Belgian artists and eventually shifted to purchasing works by established as well as fledgling international artists.Collecting has become our passion.
We are still fond of all the unique works we have acquired.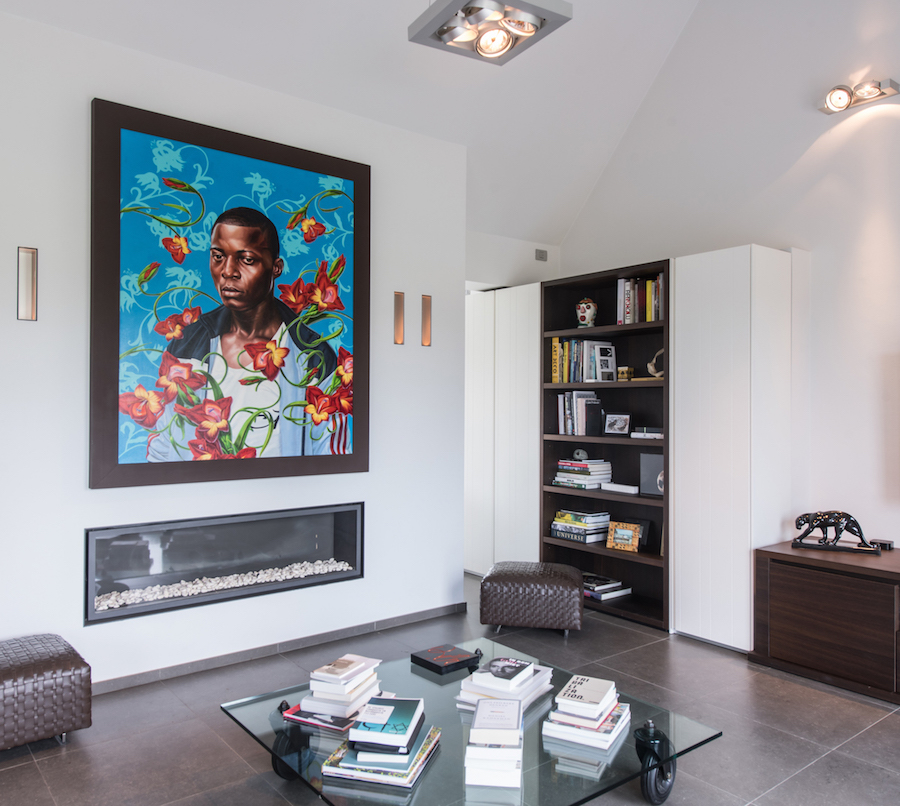 Is there any particular type of art that has consistently attracted you, or anything that unites all the works you have acquired?
Over the past few years, our interest in painting has only continued to grow.
In fact, the first photographs by Dirk Braeckman we purchased already presaged this trend; now he could be considered a photographic painter.
We have also acquired works by Kehinde Whiley, Mickalene Thomas, Laure Prouvost, Marina Rheingantz, Mark Manders, and Rirkrit Tiravanija.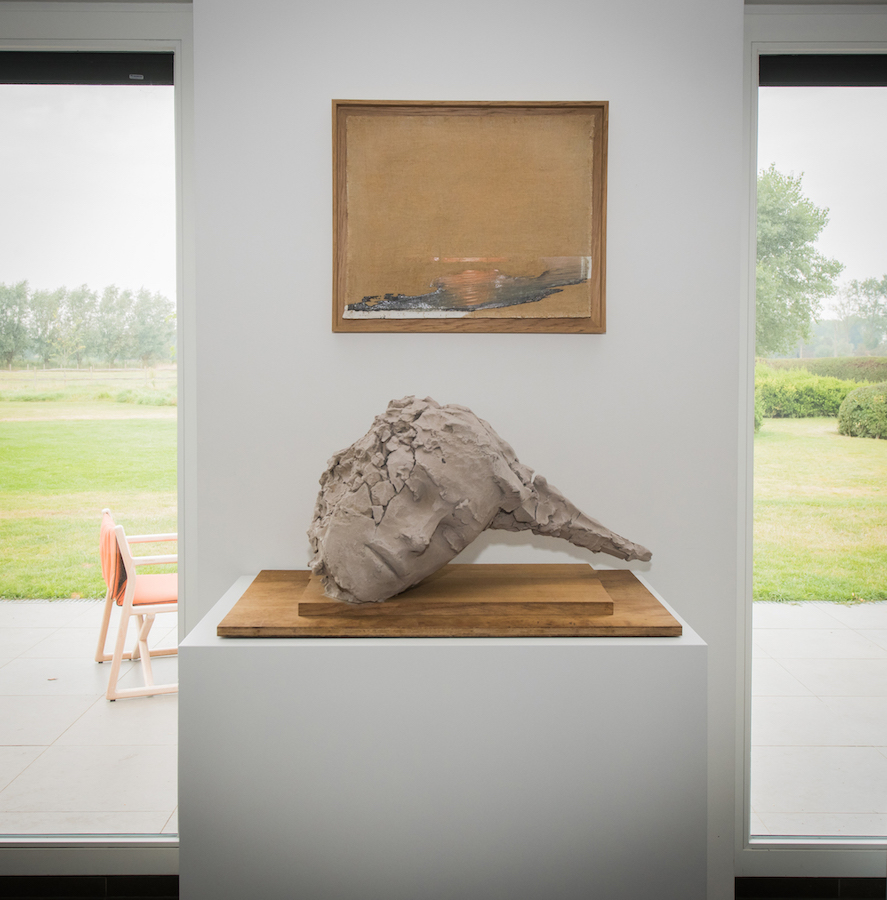 What were the first and the latest artworks you purchased?
The first major works we acquired were five unique photographs by Belgian artist Dirk Braeckman, who had developed the same picture of a curtain five times in different manners, with surprising results.These works can be described as poetry on photographic paper.
Our latest purchase is a work by young Iranian artist Hoda Kashiha.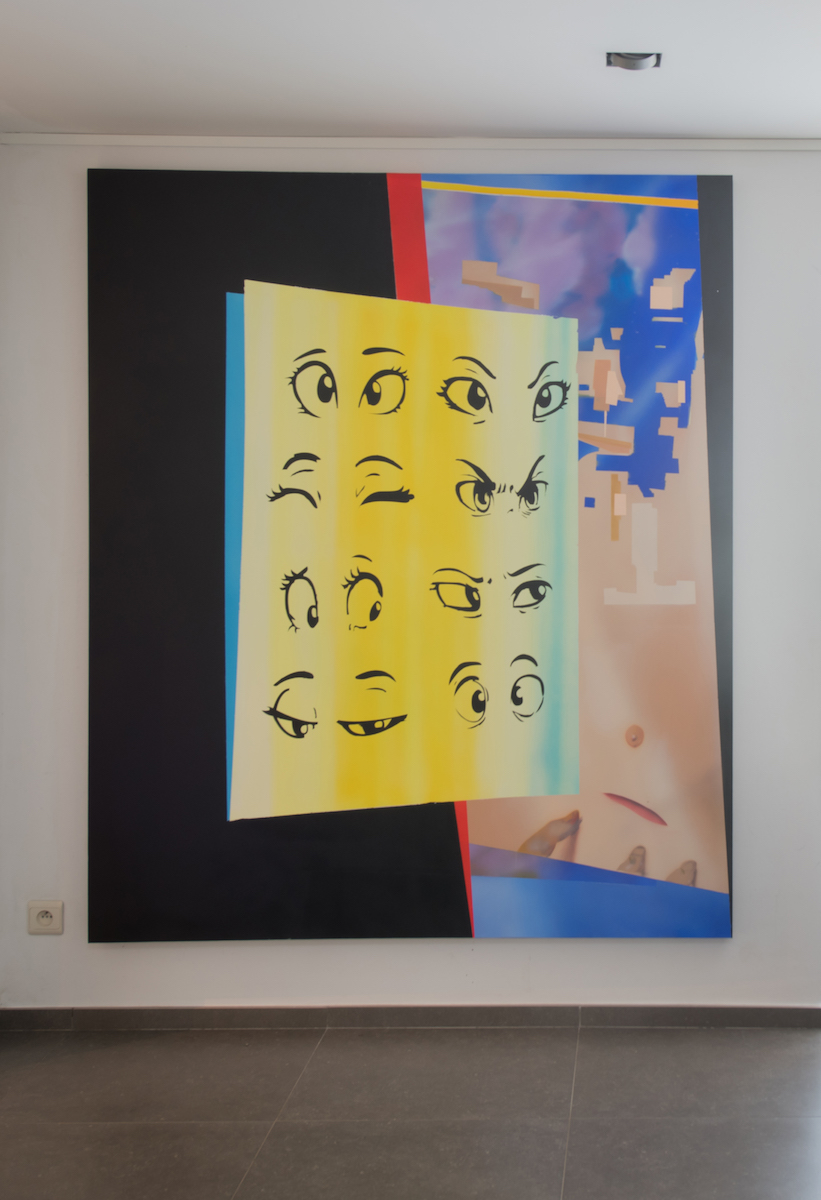 How many artworks do you own? Where do you display your collection?
About eighty of our artworks are on display at home or at the office, and we have several other works in storage.
We find it important to be surrounded by art.
Have you ever presented your art collection publicly?
As novice art collectors, we have never displayed our collection to the public. We do sometimes lend works to museums because we attach great importance to raising the public's awareness of promising artists.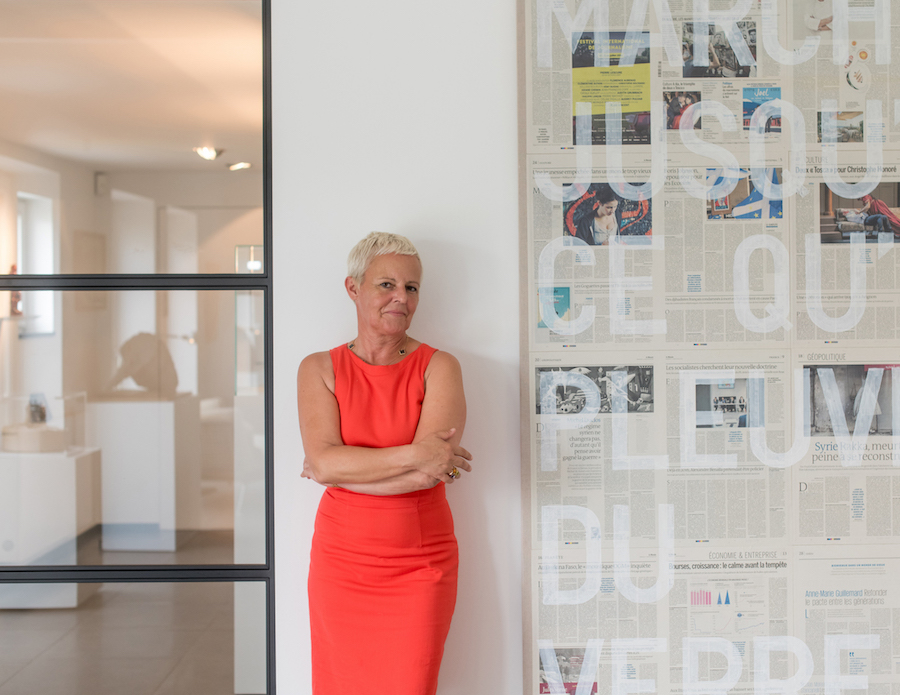 What considerations guide you to make a purchase?
Before purchasing any work by a renowned artist, we first explore their oeuvre to make sure that it suits our taste.
In case of a young artist, we just follow our heart and sometimes dare to make a purchase without much thought.
We also prefer to contact upcoming artists before acquiring their work.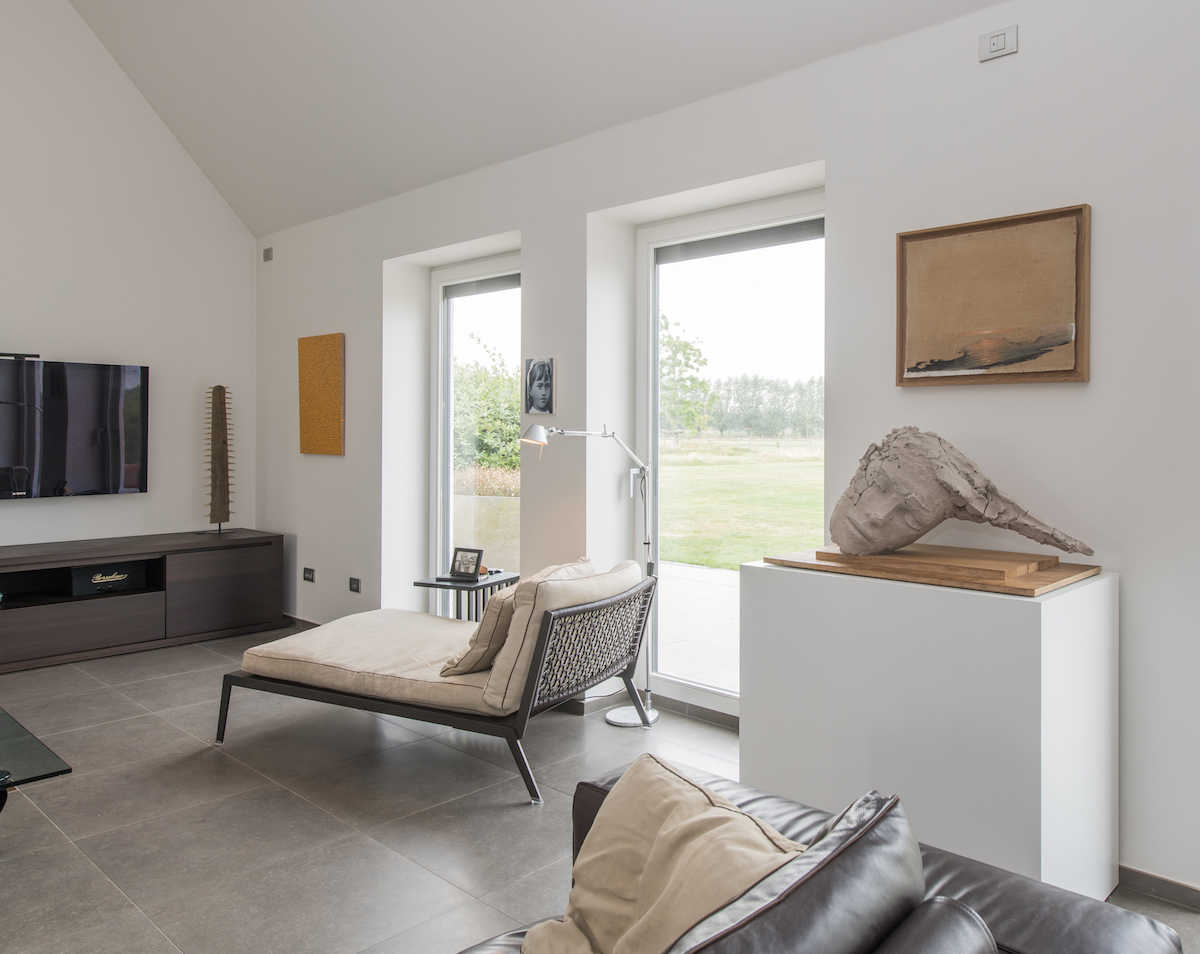 What is your most treasured artwork?
That is a tough question.We are still fond of all the works of art we have acquired, and we have never sold a single one.
Each work moves us in its own unique way.It is as if each artwork reflects some aspect of the artist's personality.
How important is it for you to meet the artists who created the artwork?
In case of renowned artists whose career we have been following for some time, meeting them in person is not as important. However, that does not mean we are not happy to have a conversation with them about their creations.
Whenever possible, we like visiting young artists' studios so that we can get to know them, or having a chat with them at a vernissage.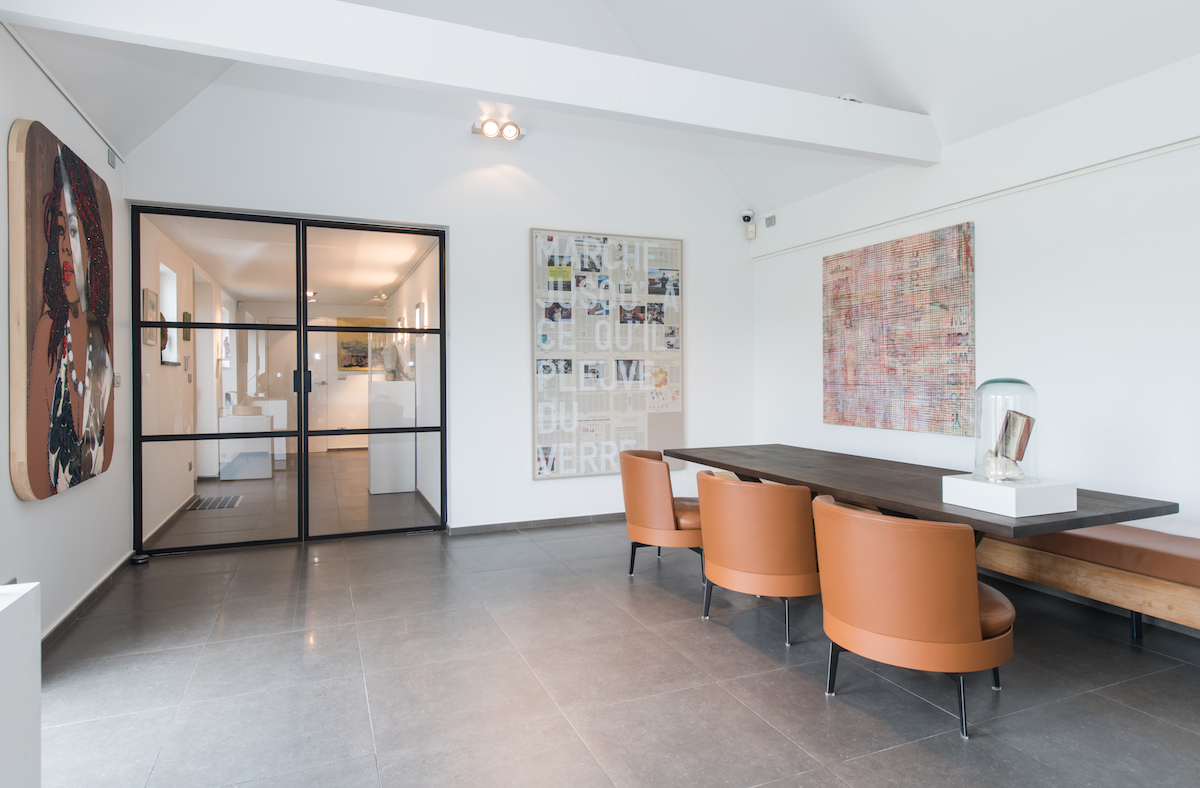 What is your advice to young and fresh collectors?
Our advice to young and fresh collectors is to visit plenty of museums and talk to other enthusiasts about contemporary artists, so as to develop your eye and taste.
We have learnt that if you have doubts about a purchase, it is probably best not to make it.We are glad not to have acquired any artworks we had doubts about.
How do you discover art and artists these days when you may not visit museums or galleries as often as before?
In these times of Covid-19, it is indeed not always easy to visit museums and galleries, but these institutions have not remained idle: they organise online exhibitions and viewing rooms, allowing you to form some first impression of certain works and artists.
Social media, such as Instagram, and subscriptions to art magazines and online articles keep us informed of what is going on in the art world.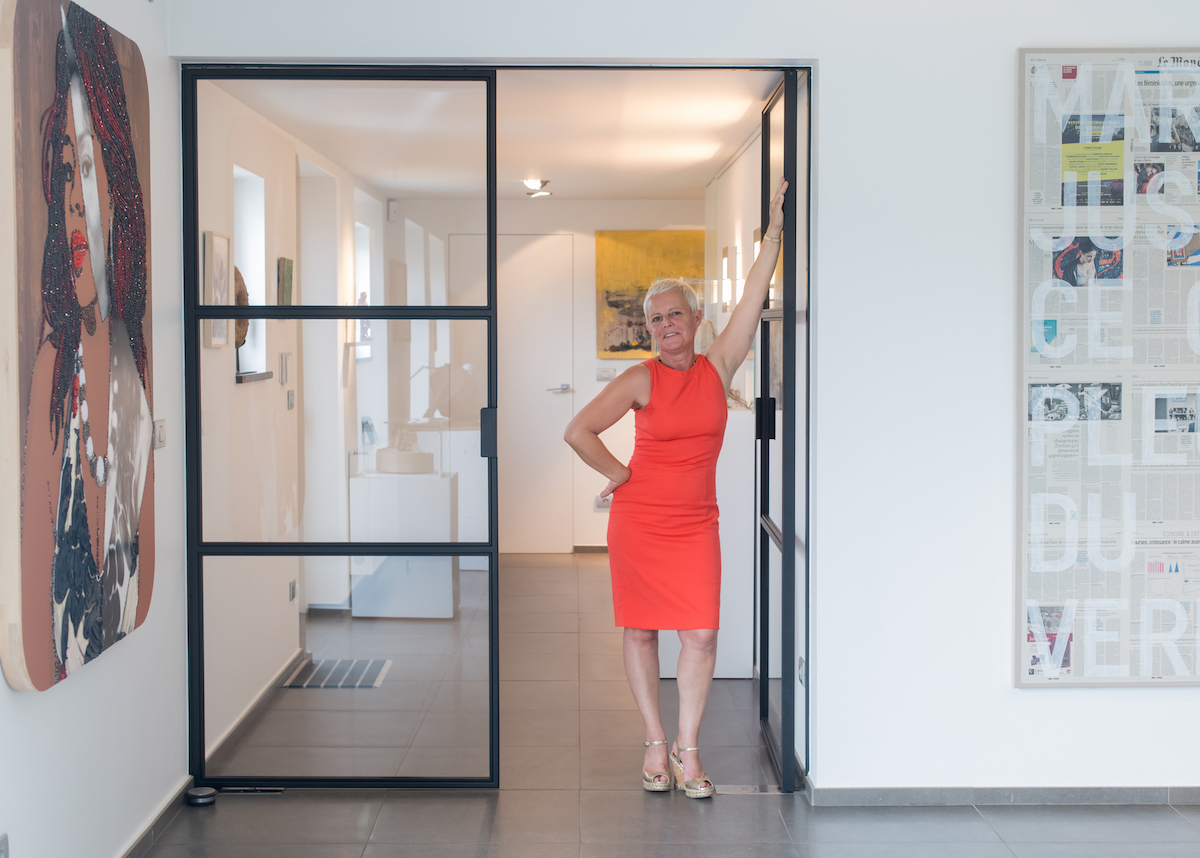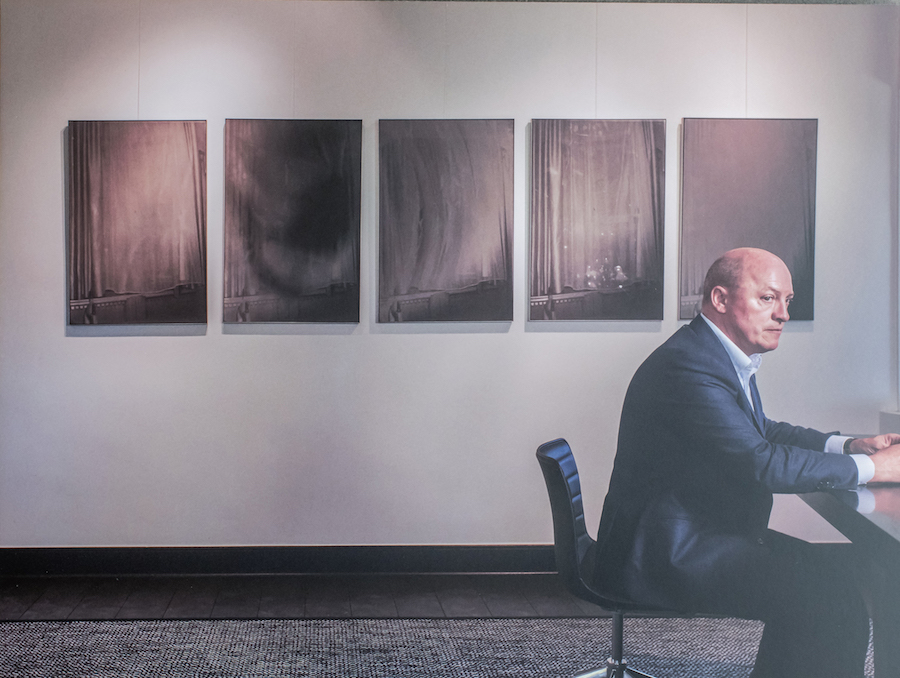 The Art World
What was your happiest moment being involved in art?
The first that comes to mind is of course the purchase and delivery of our works of art.
Being invited to events and exhibition openings in museums and special happenings is also really nice, as it allows us to have interesting conversations with like-minded people and make new acquaintances.
Who inspires you the most in the art world?
We cannot mention one specific person, but we have learnt a great deal from museum directors, gallerists, as well as other collectors, who all play their own particular roles in the world of contemporary art.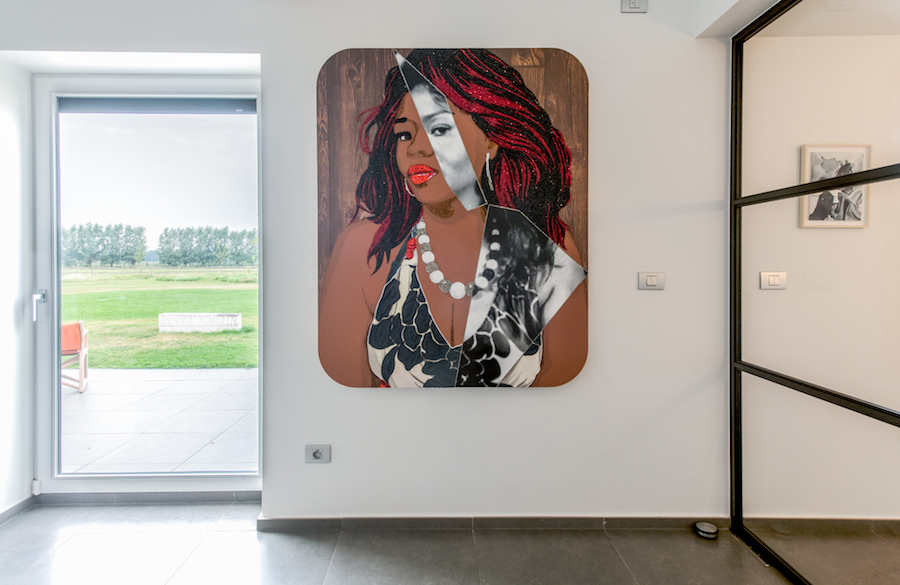 How is your experience being the patrons for Museum Dhondt-Dhaenens?
It has been an enriching experience.Not only did we get to know kindred spirits, museum director Joost Declercq (now retired) even took us to exhibitions where he discussed the works displayed with great passion.
Besides that, how are you involved in the art scene in Belgium?
We supported Dirk Braeckman's exhibition at the Belgian pavilion in the Venice Biennale.In addition to contemporary art, we also love classical music.We therefore support Collegium Vocale Gent, an internationally renowned ensemble dedicated to baroque vocal music.
We are considering becoming patrons of the WIELS museum in Brussels, which always organises excellent exhibitions.
Can you name three emerging artists who should be on our radar?
We have been following the career of Mandy El Sayegh, a young Malaysian artist, for some time. Her father was a calligrapher, and she incorporates texts in her paintings.
Giulia Andreani from Venice is another upcoming talent we have noticed. Her aquarelle depicts a Japanese bride who is already burdened by household duties when the marriage is concluded.
Our final discovery is young Iranian artist Hoda Kashiha. Her work is multi-layered.The eyes in her painting refer not only to the artist's state of mind, but also to the Orwellian regime that governs Iran.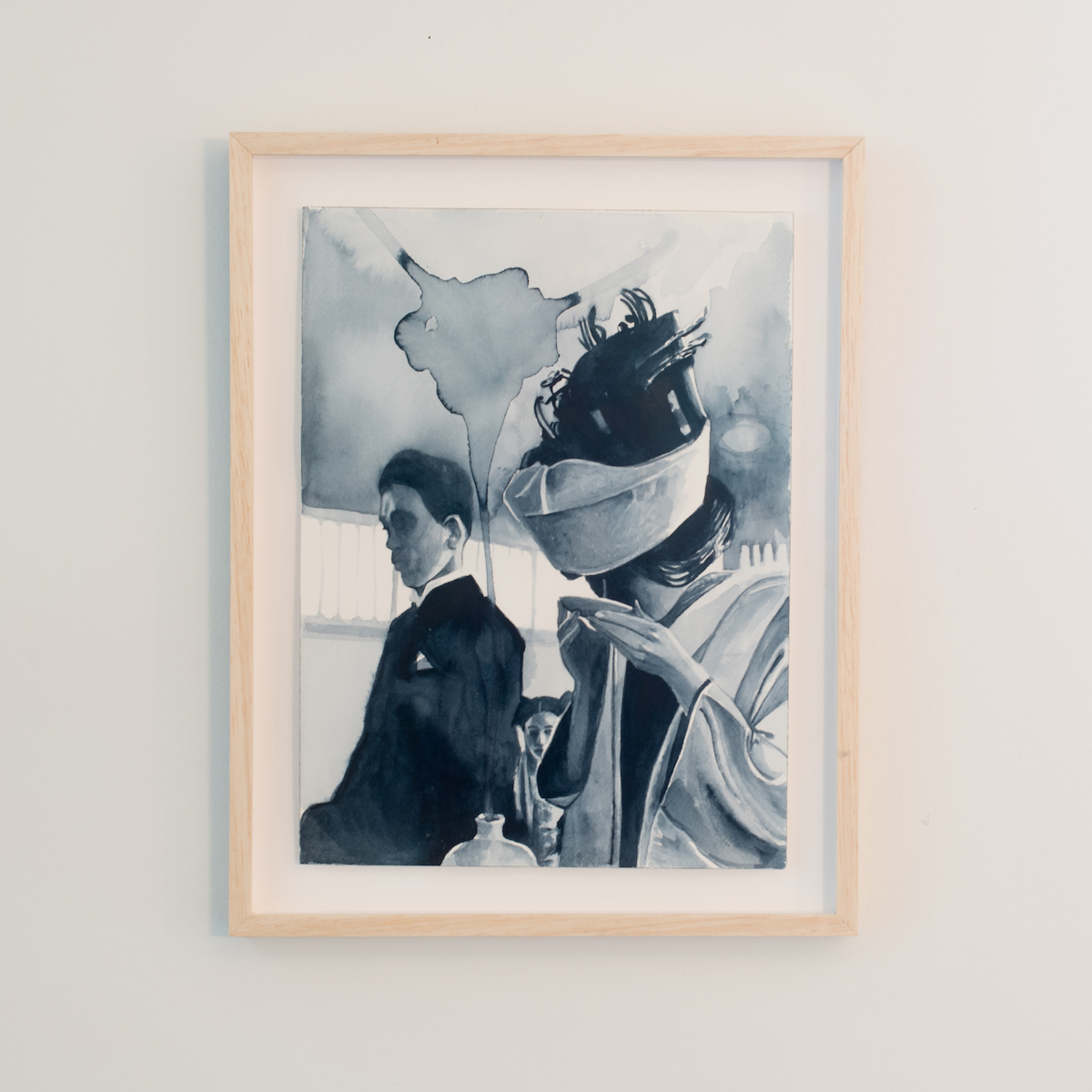 A selection of artists Sabine and Rik collect:
Dirk Braeckman
Giulia Andreani
Hoda Kashiha
Laure Prouvost
Mark Manders