Seen on American reality television series "Big Rich Texas" and "Real Housewives of Dallas," Heidi Dillon behind the camera is enormously passionate about fashion, television, beauty and philanthropy, and in 2005, founded The Fashionistas, a non-profit organization that celebrates artists, entrepreneurs and visionaries that make-up the fashion industry. With a Master in Fine Arts, she is also a witty collector, who knows well not only what to collect, but also how to dress fabulously at art fairs. Behind her versatility and confidence, Heidi Dillon also shares what she feels not so satisfied in life…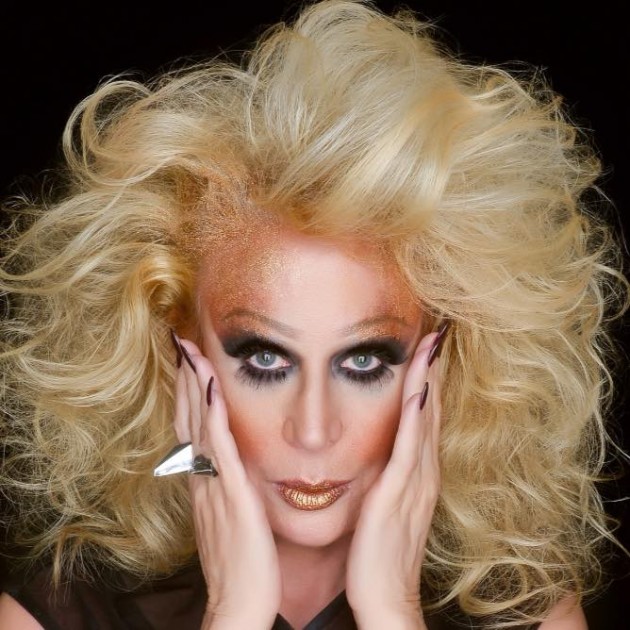 Collecting
What made you want to start collecting art?
I have a B.F.A. and M.F.A in printmaking and painting from the University of Massachusetts. While in school, I worshiped artists like Frank Stella and Andy Warhol. At the time I was a poor starving art student, and it did't seem conceivable that one day I would actually own original work by these contemporary masters. My school friends and I would always exchange our own work with one another, so I guess I have been collecting in a way for many years.
What is the main motivation behind your collecting?
My husband Bill and I are very simply motivated to purchase works of art that we fall in love with.  We do take into consideration whether or not we think the piece will increase in value, which is difficult to predict, but it's always about "love at first sight".
When did you fall in love with a piece of art? What was it?
About 18 years ago a friend was deaccessioning some pieces from her collection. She called me to say that she was letting go of a Calder and two Warhols and wondered if I would be interested. I ran over to her house that day and purchased them on the spot. It was such an exciting moment for Bill and I!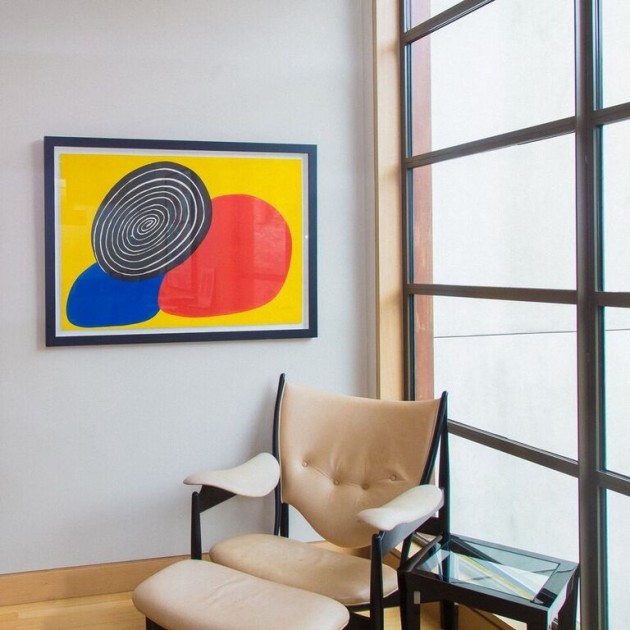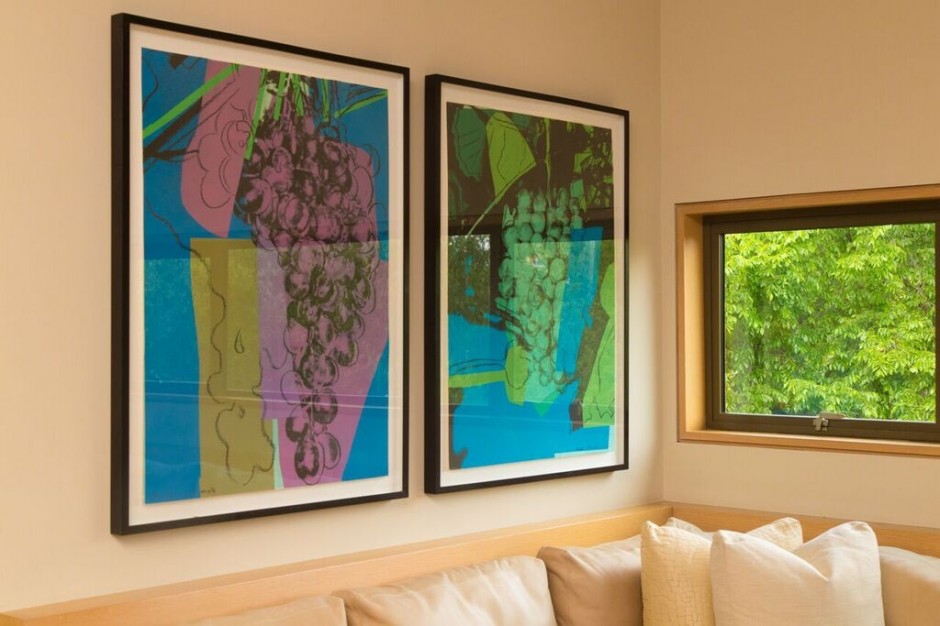 What is your focus regarding the artists in your collection? Are you more interested in emerging or renowned artists?
Bill and I focus on contemporary artists.  Initially, because of my background in printmaking, we focused on prints, photographs and other works on paper.  Lately, we have decided to purchase paintings on canvas by renowned
Is there any particular type of art that has consistently attracted you? Or anything that unites all the works you have acquired?
The fact that all of our work is very contemporary and it all makes us smile.
What was the first artwork you purchased? How many artworks do you own?
The first pieces that we purchased were the Alexander Calder print and the two Andy Warhol prints. We have around 60 pieces in our collection.
Where do you display your collection? Would you wish to present your art collection publicly?
We display our collection throughout our house. I have never thought about presenting my collection publicly.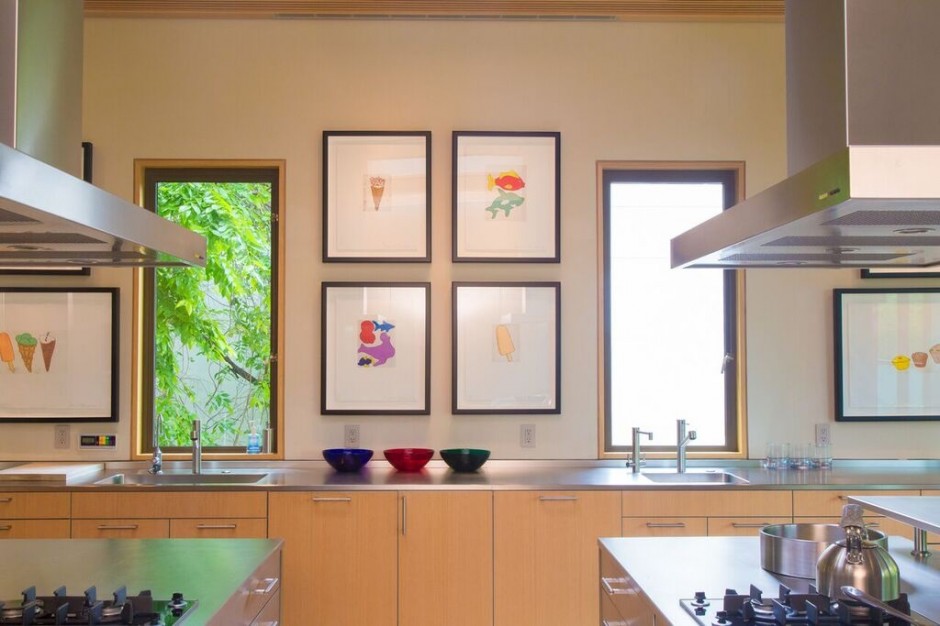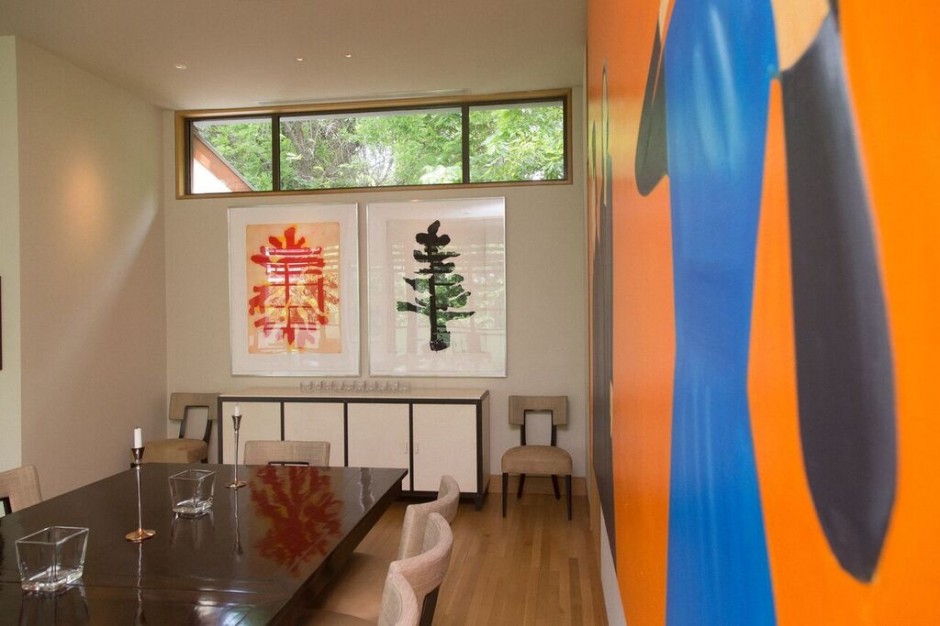 What considerations guide you to make a purchase? Do you rely on art advisors or how do you make your decisions concerning purchases?
We take into consideration the price, size and, most importantly, how we feel about it.  We have a wonderful art advisor, Filippo Tattoni Marcozi, who sends us pictures of pieces that he thinks may interest us and is also able to locate pieces that I have discovered.  For example, I read about Alex Katz's "Fashion" series in the New York Times and knew that I wanted a piece of it.  Filippo contacted the gallery in Paris and organized the whole purchase and shipping process for us.
What is your most treasured artwork?
I am awestruck by the Katz every day because of its size and that magnificent orange negative space.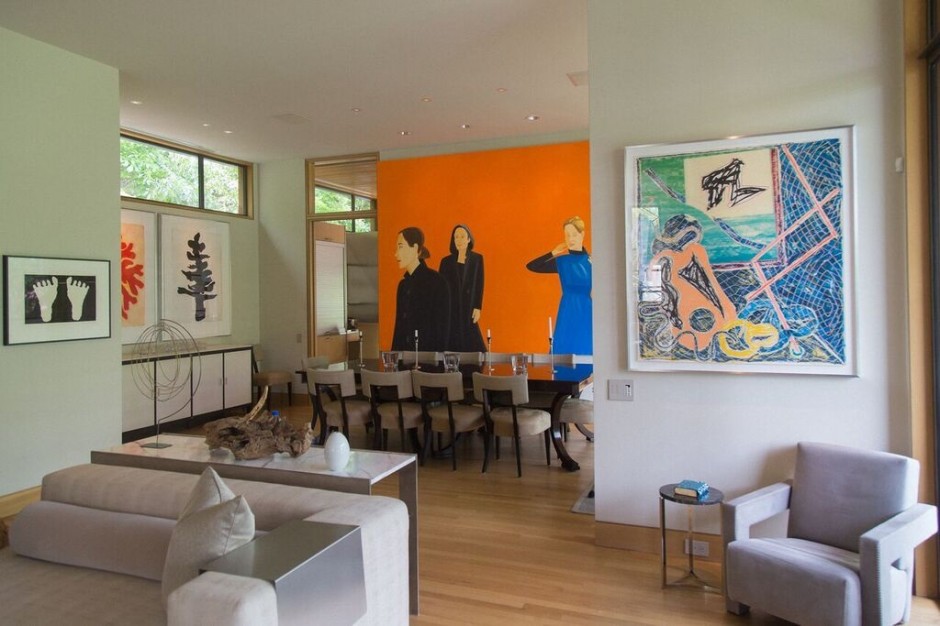 How important is it for you to meet the artists who created the artworks?
Thus far, I have had the pleasure of meeting James Gilbert because I purchased his work at the opening of his exhibition at a local gallery. I also had a dinner party for Mary McCartney, Paul McCartney's daughter, who is a photographer. That was a real moment for me because her father was my first true love when I was in the 5th grade. Tracey Emin was in Dallas a few years ago, but I sadly did not get a chance to meet her because my family was in town.
It is always best to meet the artists if possible because you can get deeper insights into their work and it gives you a stronger connection with the pieces in your collection.  Hopefully, I will have an opportunity to meet Alex Katz and Frank Stella one of these days.

What is your advice to young and fresh collectors?
It's important to have an idea about your personal aesthetic.  Most people purchase art for their pleasure and assume that the work will be part of their life for a very long time.  I have always looked at our collection as a permanent fixture in our home.  Occasionally my husband and I discuss the possibility of selling some of the larger pieces if we decide to downsize later on, but right now that seems like a remote possibility. That's why it is important to understand something about yourself before you begin collecting – whether your taste is traditional, avant-garde or contemporary, etc.
Is there any kind of artwork that can make you write a cheque without any consideration?
Yes! We did not think twice about purchasing our Katz. I saw an article about it in the New York Times, contacted Filippo who got in touch with the gallery, we wrote the cheque and that was it!  Sometimes you just know in your gut whether or not a piece of art is right for you.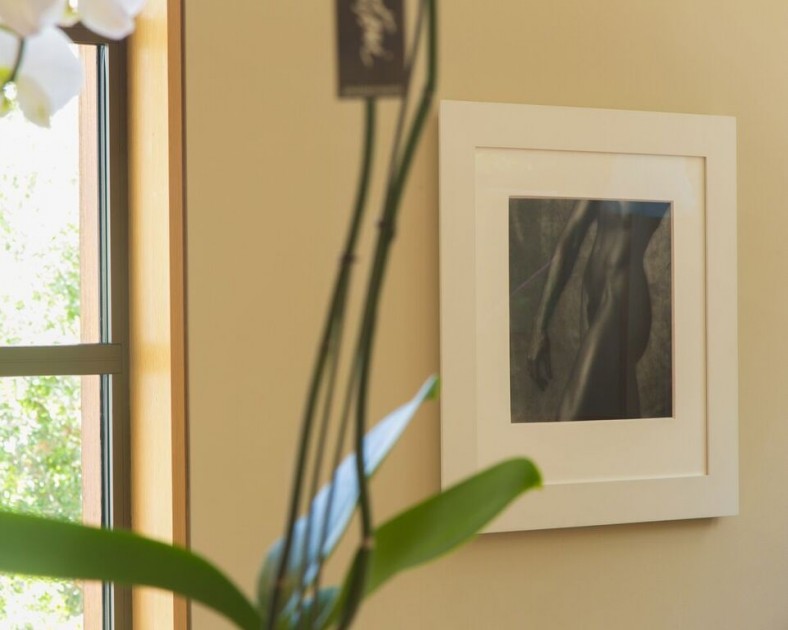 The Art World
What was your happiest moment being involved in art?
I really enjoyed graduate school. That was a period of two years when all I had to do was make art, study art and talk about art. Often students don't appreciate how special that time in their life is.
What's your art-world pet peeve?
I don't think that anyone likes a dilettante. The art world is full of them, which is fine because they purchase art.
Who inspires you the most in the art world?
The artists inspire me.  I understand the commitment it takes to be an artist and I am in awe of the people who have the ability to withstand the rigors of being in the studio day in, day out.  Also, being an artist, you have to learn to tolerate an enormous amount of criticism and rejection.  You really put yourself out there as an artist. Listening to people tear apart your work, which is an extension of you, is soul-wrenching.
Can you name three emerging artists who should be on our radar?
Mike Carney is an artist from Minneapolis (my home town). His work is of interest to me because his use of images such as the vase and the way he articulates space on the canvas reminds me of my own work.
Thiago Rocha Pitta from Brazil interests me because he would take a picture of a boat floating on the ocean and turn it upside down.  It seems like a simple thing, but it would never occur to most of us that a picture might be better upside down.  It upsets your sense of equilibrium.
I am seriously crazy about Marjolijn Den Boer who is from The Hague. She re-imagines works by Matisse, Edward Hopper and old masters, using their work as a backdrop for contemporary figures. Her work is always amusing and witty with titles like, "Brangelina and the Arnolfini's".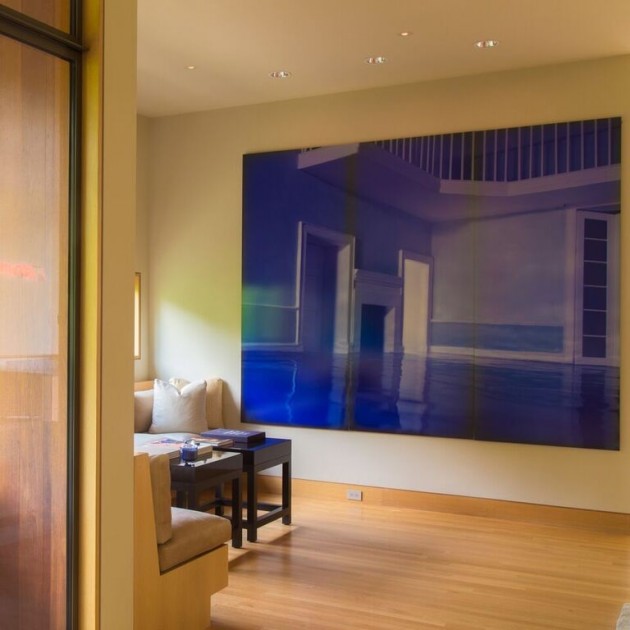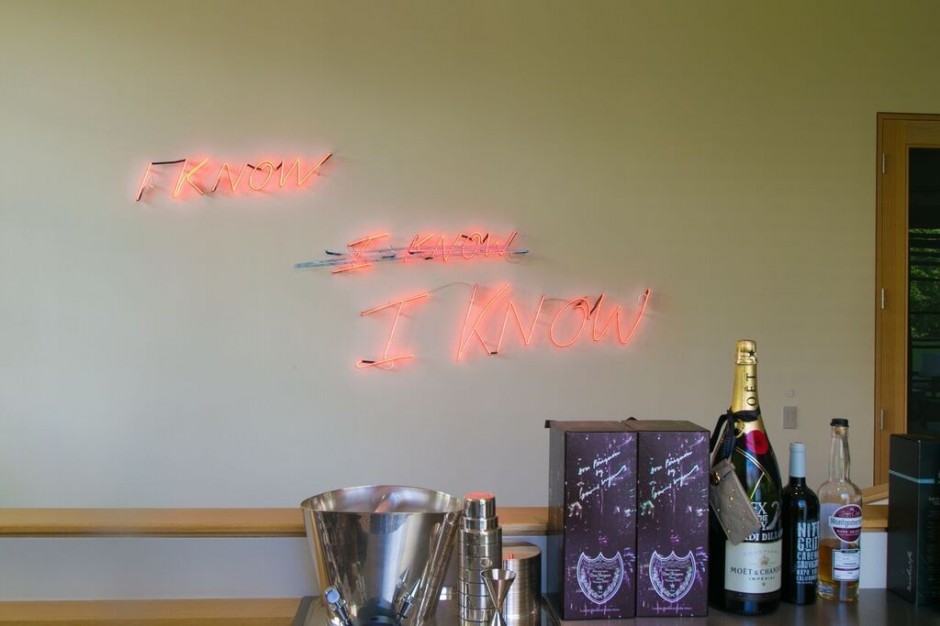 The Fashionista as a Viking Warrior Diva
How did your passion for fashion develop? Do you think it is related to your love for art?
To me, all the things that I love in life are connected because it's always about what makes me happy in my visual world. I have loved fashion from the time I was a toddler. My grandmother was a marvelous seamstress and would make me the most gorgeous outfits. I would go to the fabric stores and pick out patterns from the Vogue catalog and the most sumptuous fabrics. Consequently, I was always the best dressed girl at my high school dances.
What motivated you to set up The Fashionistas?
My original vision for The Fashionistas was to build a fashion museum in Dallas that showcased the Texas Fashion Collection, which is housed at the University of North Texas. Unfortunately, the school's administration did not share my vision.  However, there have been some changes in the administration and there is some renewed momentum for the idea.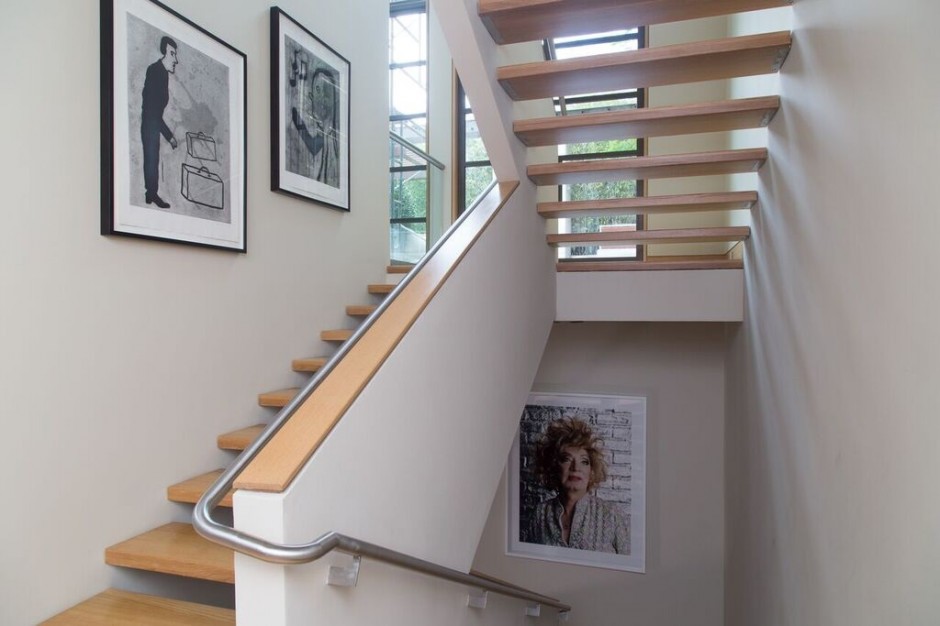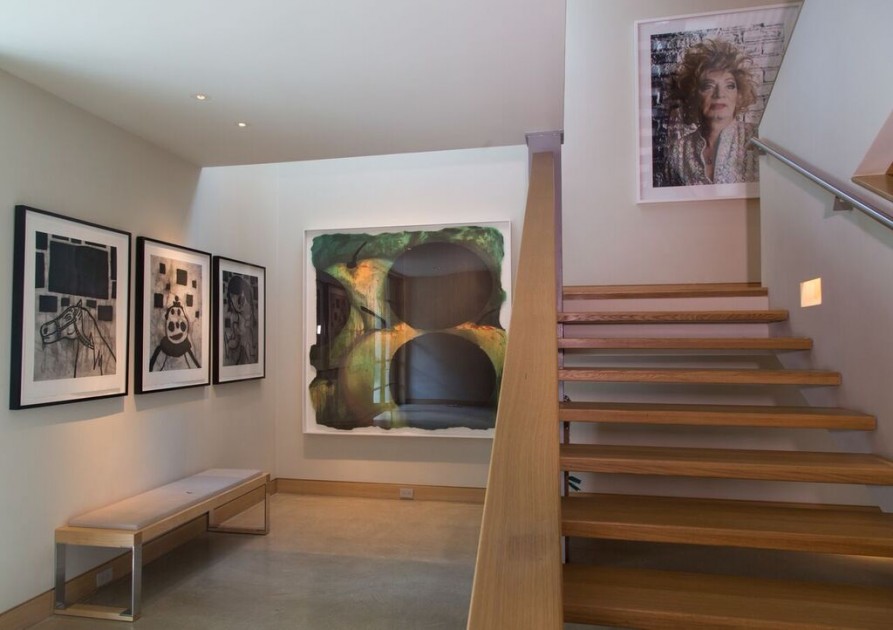 What's your outfit like when going to an art fair? Which art fair(s) is the most stylish in your opinion?
I describe my personal style as Viking Warrior diva. Consequently, I wear mostly black and stick to designers such as Ann Demeulemeester, Rick Owens, Yang Li, and A. F. Vandevorst.  Sometimes I like to add bits of humor and rock some Moschino.
People who attend art fairs usually really try to step up their sartorial game, so the events are always great fashion moments.
You make art, work in the fashion and make-up industries, and are engaged in music and television. Which part is your favorite? And behind your versatile and confident character and your career success, what would be the one thing that you are not so satisfied about in your life? What would be your upcoming projects?​
It is impossible for me to say which of the art forms I am involved with is my favorite! I am passionate about all of them and am very fortunate that I have been blessed with a life that enables me to express my creative impulses in a variety of ways.
I have a pretty significant case of ADHD, so I am always jumping from project to project. Sometimes I feel that I am a jack of all trades and master of none. In the past, I tried taking ADHD medication and came to the conclusion that at my age, focusing is overrated!
Currently, I am working on developing a cosmetics line, improving my drumming and makeup skills and managing my client MissterRay who is about to explode!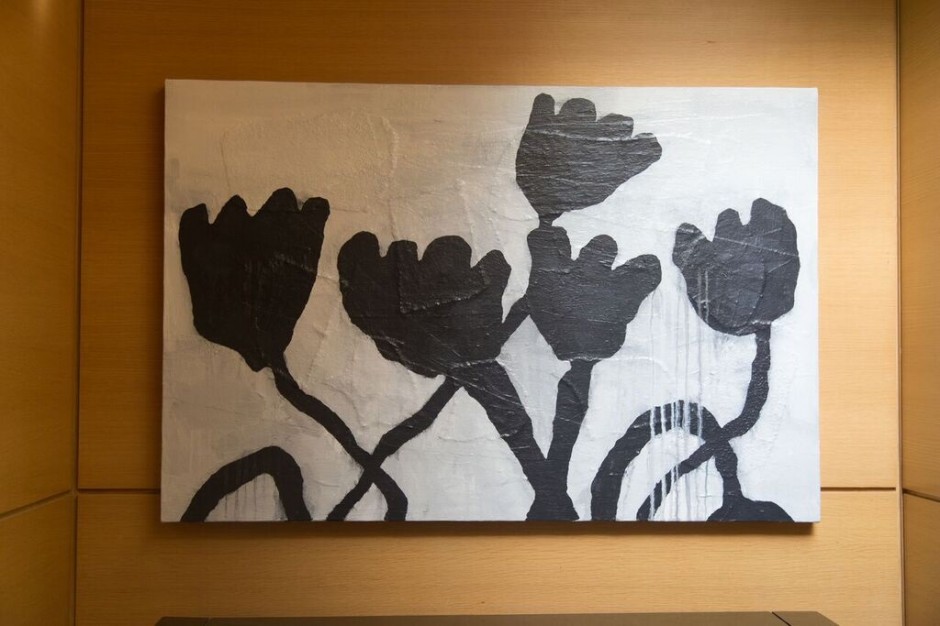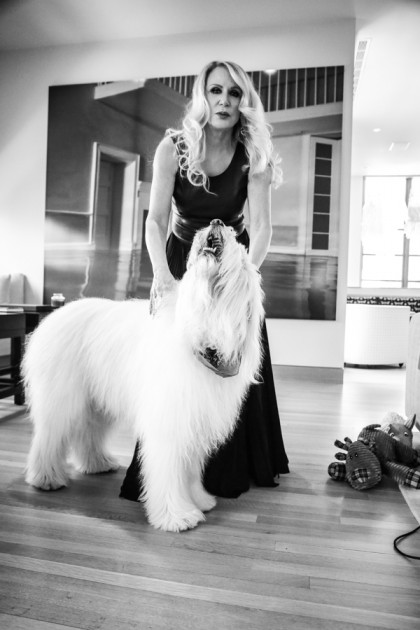 More about Heidi: heididillon.com
Instagram: @heididillon_hfd
Twitter: @heididillon
A selection of artists Heidi collects:
Alex Katz
Candida Höfer
Donald Baechlor
James Casebere
James Gilbert
Ricko Leung