Do not have an art collection of your own but would dream to know what it's like to live with one? Well let Larry's List take you on a tour into one of the first art-filled hotels in Miami. We welcome you into Sagamore, The Art Hotel.
Founded and owned since 2001 by world-renowned art collecting couple Martin and Cricket Taplin, the hotel is a unique place where each corner, wall, garden is filled with art in all shapes and sizes by emerging and established artists. After more than two decades of art collecting, the couple was distinctly recognised for assembling a pioneering emerging art collection. Believing art should be shared and made accessible to all, Cricket Taplin was ignited by the desire to display the collection into the hotel within the building's 93 rooms. Furthermore, the Taplins' host the Annual Art Basel Brunch in the hotel since its opening, alongside the Art Basel Miami Beach art fair. The press coined the event as the most sought after Art Basel event of the season, with the attendance  of some of the world's top collectors, gallery owners, artists and more. Surrounded by art museums and other private art collections, the building is beautifully located within the art hot spot of Miami.
The Taplins share with us which world leading art collector inspired Cricket Taplin to start her world-renowned art collection, and how the establishment came to be "The Art Hotel".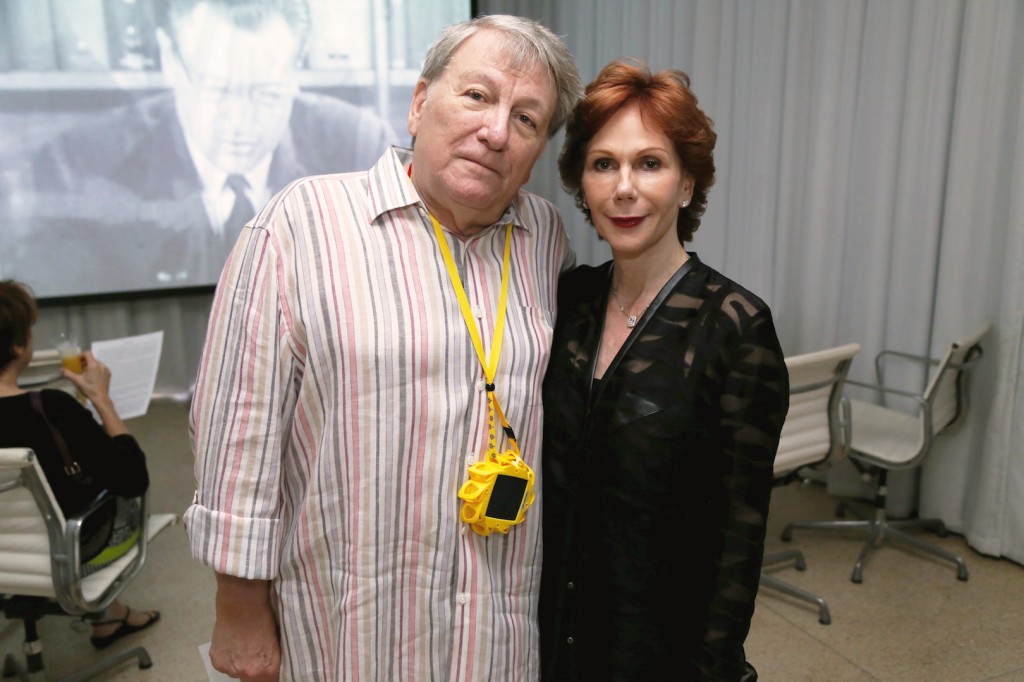 Thoughts on the Collection
How did you both enter the art collecting world?
My husband and I were introduced to the art world through our mutual friend and well known collector Marty Margulies.
What ignited the motivation to start collecting?
I was inspired to collect after visiting the Margulies private collection. The work in his home was stimulating and exciting and I felt compelled to start collecting after that visit.
What's your focus in terms of the artists in your collection? 
The collection consists of mostly contemporary pieces from emerging and established artists from around the world. We have been supporters of Miami artists and our patronage has elevated many artists into the international art community because of the exposure they have received during the Sagamore's annual Art Basel brunch.
Local artists include Pablo Cano, Robert Chambers, Jen Stark and Carlos Betancourt to name a few.
We collect pieces on our travels around the world so international artists are showcased prominently as well. The property has hosted world-renowned artists for innovative art projects, including Massimo Vitali, Yoko Ono, Spencer Tunick, Olaf Breuning, Elliott Erwitt, and Will Ryman.
We also have an amazing selection of photographs from post 1900 photographers including Helen Levitt, Bernd and Hilla Becher, Manuel Alvarez Bravo, William Eggleston, Walker Evans, Andreas Gursky, Candida Hofer, Thomas Ruff and more.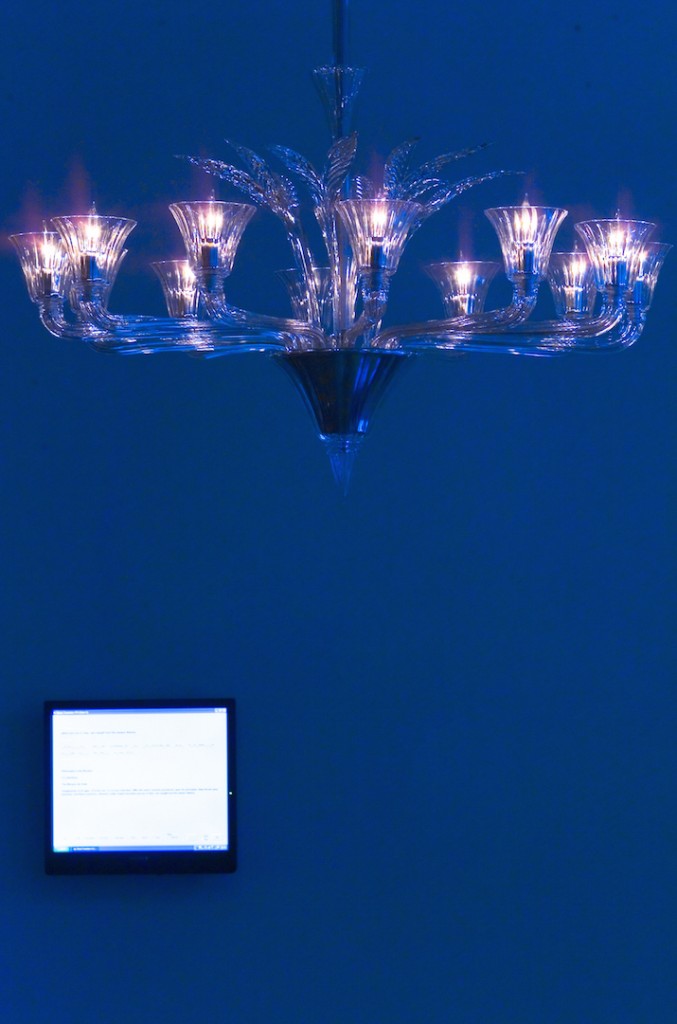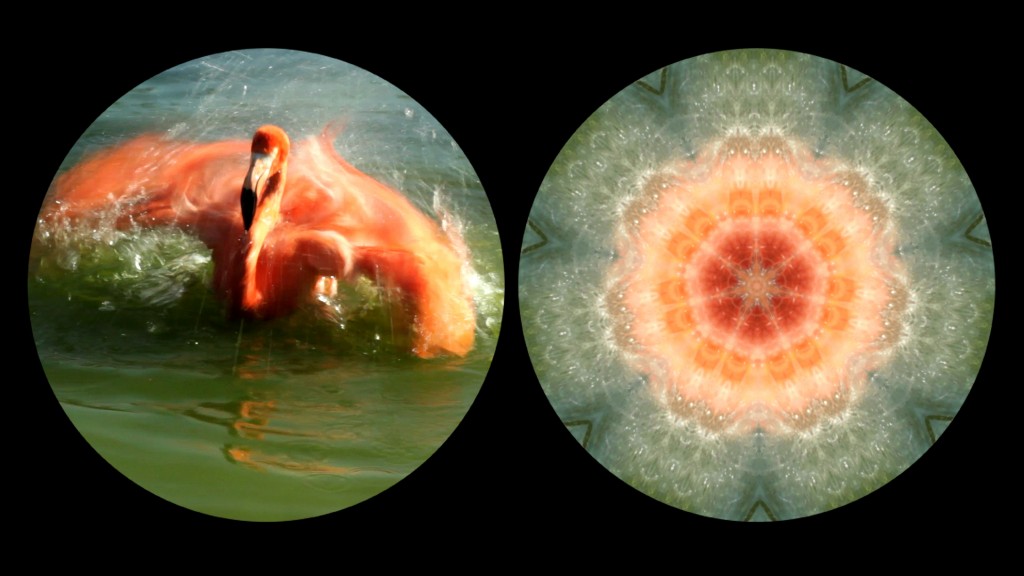 How many artworks do you own? 
The Cricket Taplin Art Collection has more than 600 individual works with several hundred on display at the Sagamore Hotel.
How has your collection evolved since you first started? How do you see it developing?
My husband Marty Taplin and I began collecting art 25 years ago, finding a greater opportunity to share our passion when we opened the Sagamore in 2001. The hotel's walls are lined with artists' quotes as well as murals in the stairwell, video in the garden and a variety of regular installations throughout the hotel. The Sagamore showcases hundreds of works in all mediums by both emerging and established artists.
Do you have a personal collection in your private home? Do you exchange works between the hotel and there? 
The works of art that hang at The Sagamore are all part of my personal collection. The common areas function as a gallery for my private collection, which is a continually changing personal expression built over time. It is a labour of love and I have hand-picked each piece. Every item, every photograph, or video has meaning to me as does the artist that created it. Marty and I have cultivated a strong relationship within the arts community and we are not just picking pretty pieces of art to decorate a hotel but we are looking to nurture new talent and support the creative process. It is important that our collection is representative of who we are and that the work we showcase is meaningful. The ability to publicly display the collection reveals to guests at the hotel something very personal about us, the proprietors of the hotel they've chosen to stay in, and you don't get that experience in other hotels. We've designed the space and exhibitions to create a welcoming and inviting experience. The space also allows for guest curators to devise special exhibitions as well as the rotation of our permanent collection, so visitors and hotel guests are able to share in varied experiences.
Of course I have pieces in my home and other properties, and I do change the work on a regular basis.
Which artists do you display in your own home? Are you constantly changing the works you have there? Is there a core of favourites, which stay there?
I change the work constantly and I don't show favouritism between my home and the hotel. I love all the pieces in our collection and I love to rotate them because a piece can be newly "discovered" just by virtue of changing its location.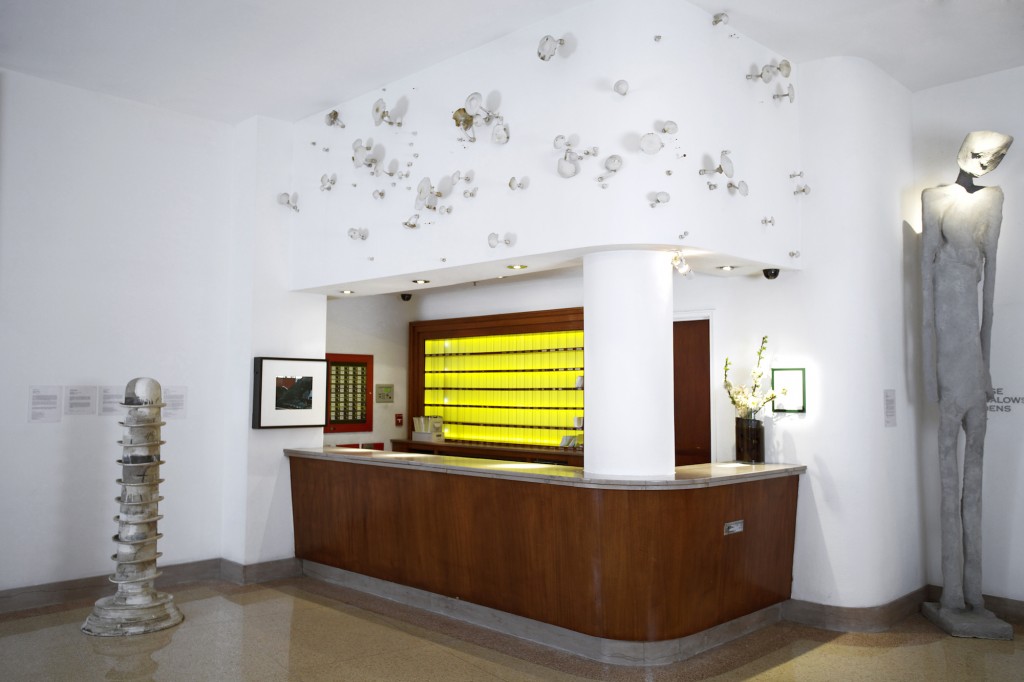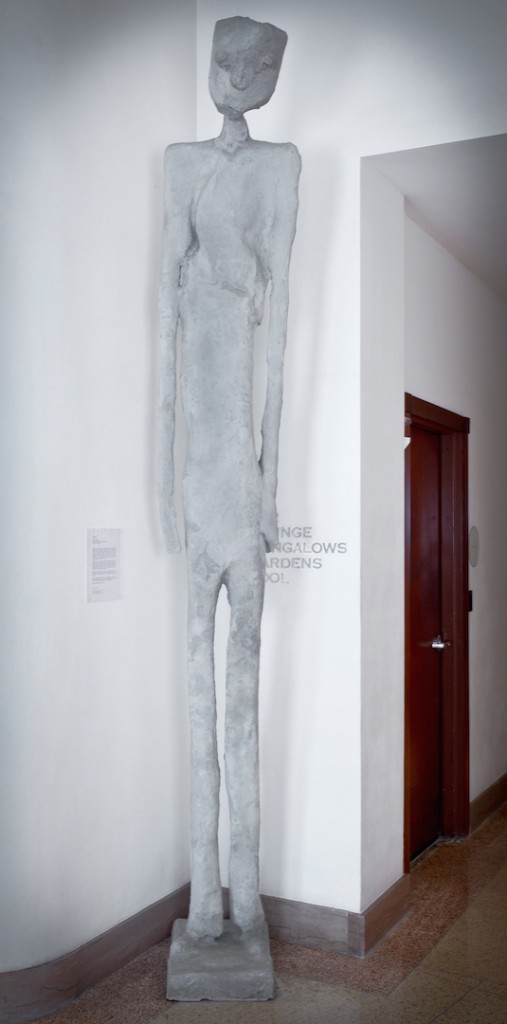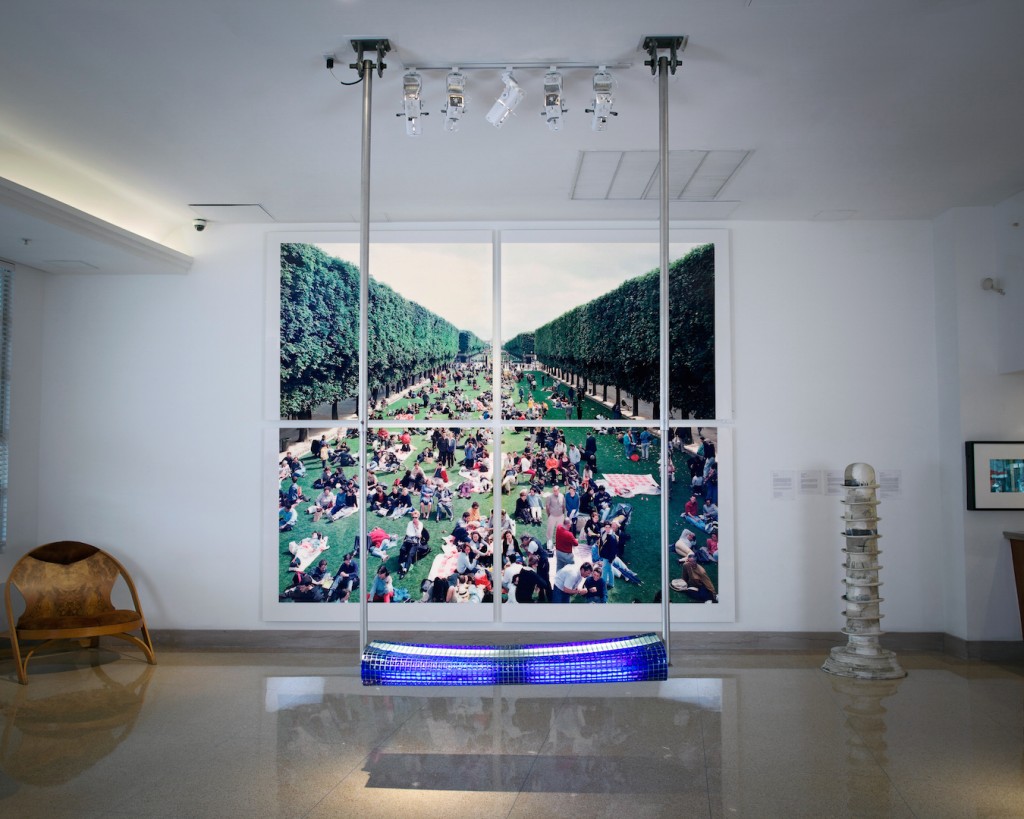 Are some artworks stored away due to space issue? 
We try not to store our artwork if we can avoid it and instead we display the collection around our other properties, including Marty's real estate office, our children's homes, etc.
Any regrets or mistakes made during your collecting career? 
Not one! I love all the pieces that I have purchased and I don't believe that there is such a thing as making a "mistake" when collecting art.
Do you have any rules that guide your collecting process?
Only that I have to love and really enjoy the work that I'm adding to the collection.
Do you have any close ties with any artists? If so, who?
So many – part of the joy of collecting art are the interpersonal relationships that you develop with the artists. Its exciting to collect emerging artists, it gives you an opportunity to really get to know them and to watch their careers flourish.  
Do you know which emerging artists we should keep on our radar?
Jen Stark, Roberto Gomez, Ebony Patterson, as well as Jacolby Satterwhite, whose work we featured in the lobby during our last Art Basel exhibition and Annual Brunch.
Has there ever been a piece that got away? 
There might have been but I try not to focus on those because I am sure something better will come along.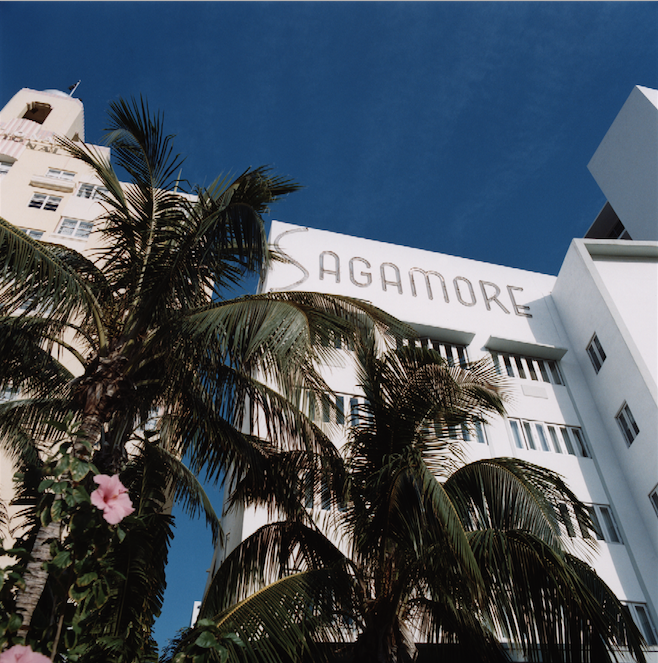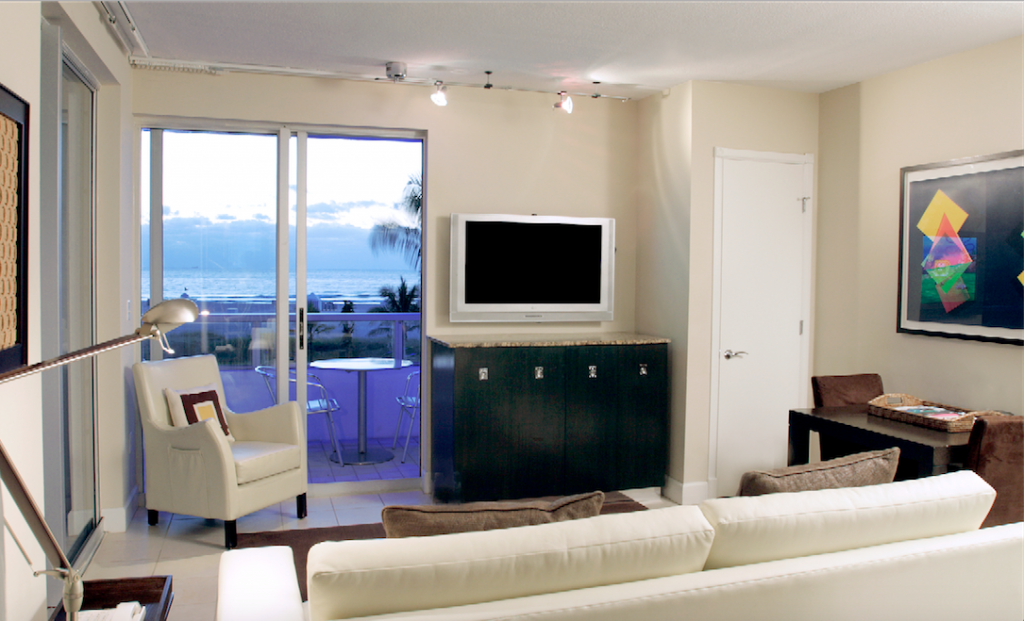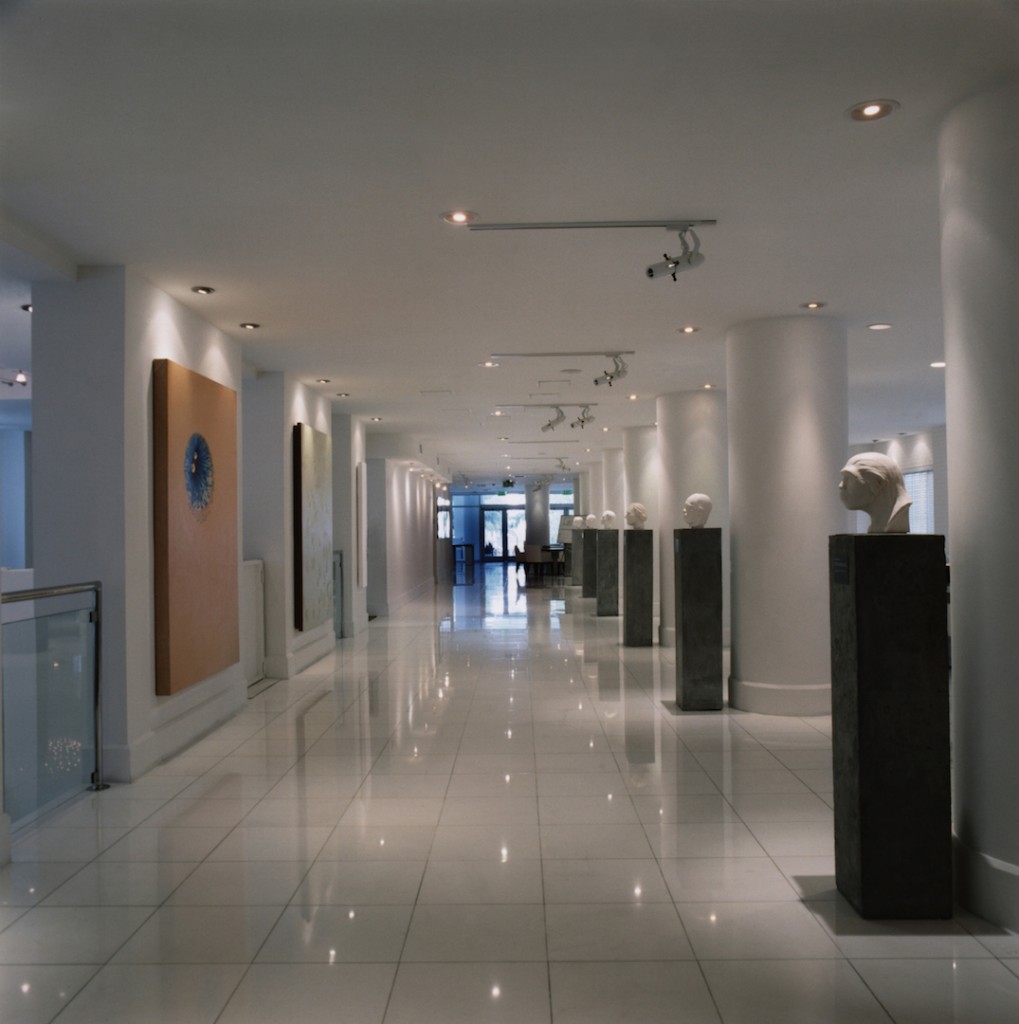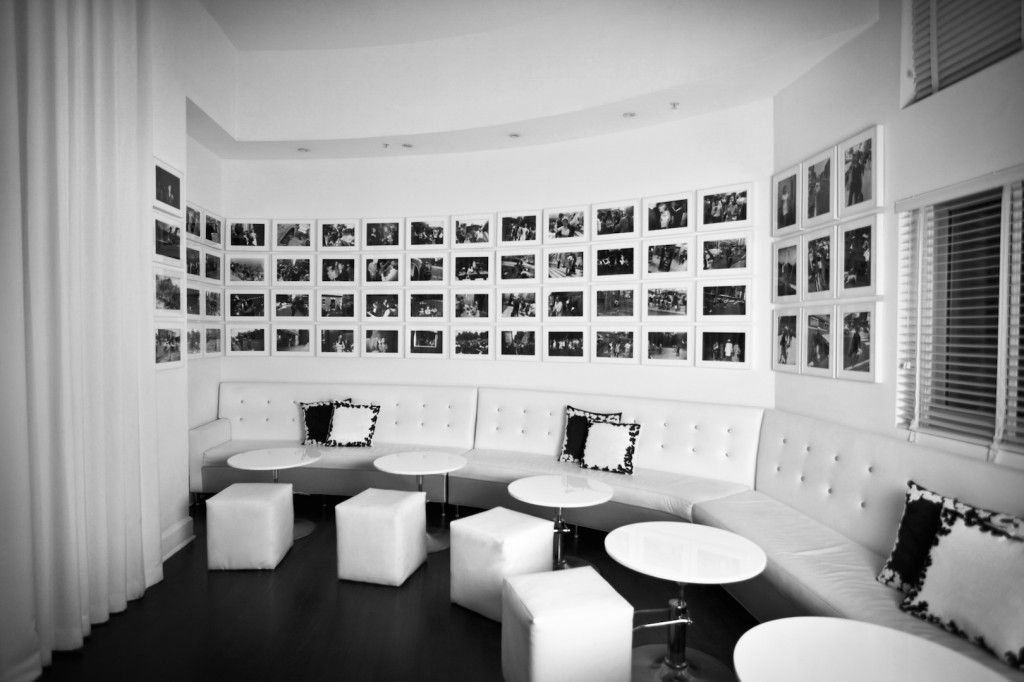 Sagamore, The Art Hotel
Sagamore Hotel was the first hotel to show a comprehensive art collection in Miami. What were people's reactions or thoughts?
Everyone loved it from the very start. We have been dubbed the "Art Hotel" by the media and the art work has become an integral aspect of the Sagamore Hotel's culture.
What was the motivation of displaying your collection in a hotel?
In 1997, we purchased the historic Sagamore Hotel and it was in dire need of a renovation. Over the next four years, we expanded the public spaces and completely modernized the rooms. When we finished construction we weren't sure what to do with the lobby – it was essentially a vanilla box with white Thasos marble floors and white walls. I decided to hang some of my favorite pieces as a temporary solution and it became a huge success and soon defined us as "The Art Hotel."
What can art bring to a hotel experience?
Art is an amazing addition to the hotel experience but what separates us from the others is that this is my personal collection and we want to share our beloved pieces with our guests who may have never visited a museum before. We want this to be their home away from home and what better way than to share these pieces we've spent decades cherishing and gathering.
What are your long-term goals for Sagamore Art Hotel?
My goals are to keep growing our collection and to continue to have people from around the world come to enjoy both the hotel and the collection that lives within it.
Do you have a curator for the hotel? If not, who decides what goes where? And in your own home?
I am the curator of the collection and I make all purchasing, placement, and installation decisions regarding the collection in the Sagamore, our home and our other properties.
You also commission artworks for your hotel. Do you have any favourites or pieces that were successful with the public?
When we purchased the Massimo Vitali 'Pic Nic Poker' piece in Switzerland, it instantly set the bar for what the Cricket Taplin's collection would become. In 2002, Marty and I invited Vitali to come to the Sagamore and take a site-specific photograph on the grounds, which has become one of our most cherished pieces.
Multiple pieces have been commissioned and are site-specific, such as Roxy Paine's signature sculptural reproductions of mushrooms featured above the front desk called "Amanitas Virosa Wall". Jose Bedia's sculpture "The Journey" on display at the Video Garden was commissioned by the Sagamore as well as Carlos Betancourt's print on superflex vinyl known as "Daca Bagua with letter to Bartolome de las Casas" that extends vertically over one of the buildings' outside walls, and Jen Stark's colorful mural "Distant Dimension," which was finished during the annual Art Basel brunch and was featured on the cover of the New York Times. We also commissioned Spencer Tunick for an installation and a series of photographs that took place on the Sagamore premises. A group of 500 participants posed nude throughout the exterior of the hotel and in the pool with women on pink rafts and men on green rafts. The grand finale was shot with everyone exploding 500 champagne bottles. The final results are a series of stunning tableaus inspired by Miami living, the marvelous architecture that is South Beach's history and the unmistakable Miami landscape. The site-specific piece garnered international press. Other performances commissioned by the Sagamore and featured for Art Basel Miami Beach include an outside 150-ton sphinx sand sculpture by Olaf Breuning displayed on the beach behind the hotel and the"65th Street Roses" by Will Ryman, which was erected on the hotel's beachfront and is composed of four massive pink and red flower buds, made of stainless steel, yacht-grade fiberglass resin, and brass.
Do you find it competitive to be nearby museums? What about other private collections such as the Rubell Family Art Collection, or de la Cruz?
It's not competitive at all. This is a very close-knit art community where we have respect for one another and work together on multitudes of projects.
Claire Bouchara
Read more about 
The artists they collect
Local artists:
International artists:
Photographers: