Both with art history degrees, Nina Gscheider and Franz Ihm are definitely the art-world insiders. They are not only art collectors, but they also provide other art-world players with artwork insurance solutions. The friendly, cheerful collector couple welcome everyone to call them up and visit their large-scale wall painting in their art-suffused Viennese apartment. While promoting an all-digital insurance platform, their latest purchase was an all-WhatsApp deal.
LARRY'S LIST invited the couple to talk about what is a happier path to collecting; their collection from a coffee-cup installation to a girl-scout painting; the most irritating and inspiring things in the art world; and other topics.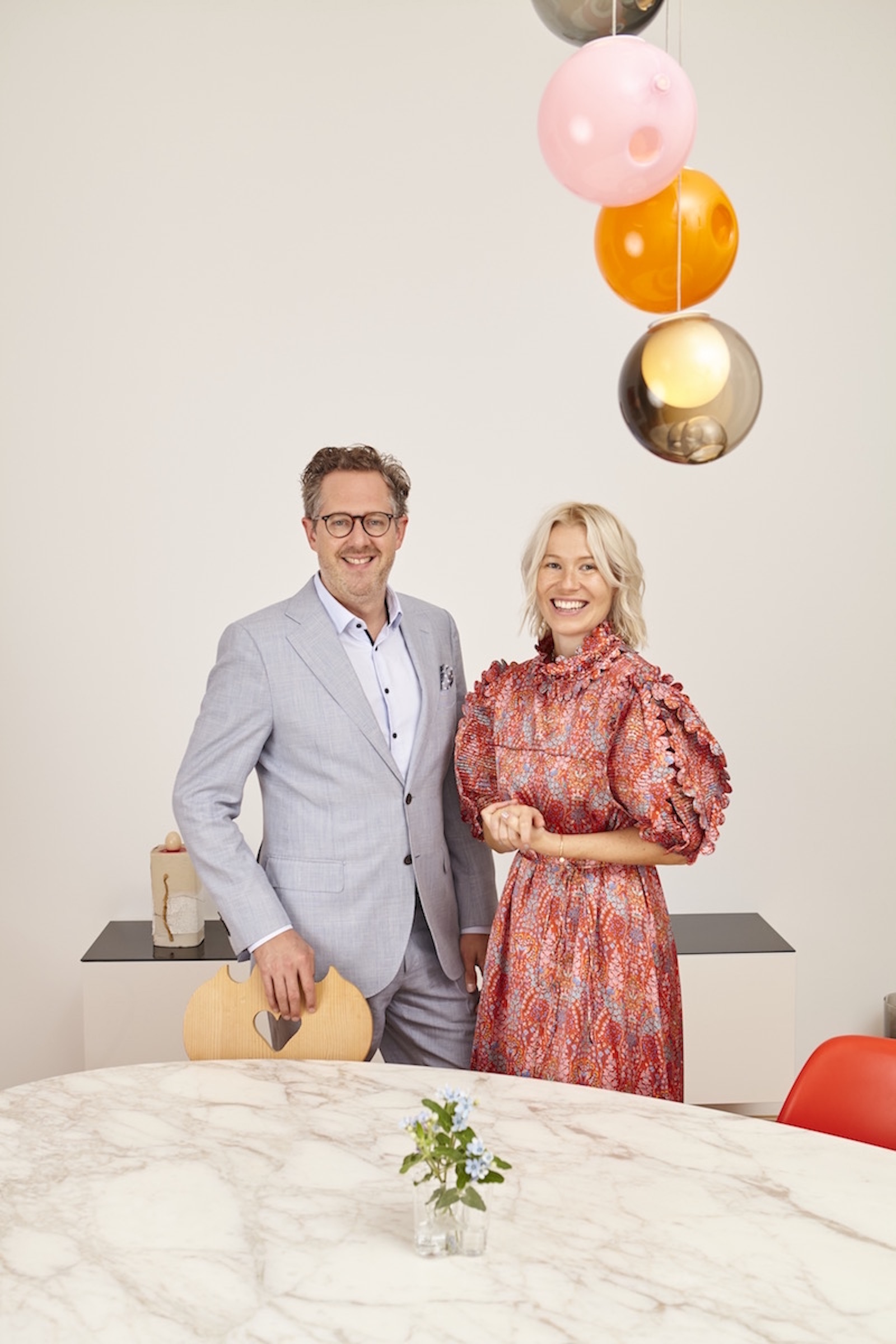 Collecting
What made you want to start collecting art? What is the main motivation behind your collecting?
We have both art history degrees and soon figured out that we shared a unique taste in certain artworks.
When we experience a new work or get to know a new artist, we get tremendously excited— similar to a scientist discovering a new star in the universe.
What is your focus regarding the artists in your collection? What is the proportion of emerging artists to established ones in your collection?
We are rather interested in emerging artists. During the years, we have created quite a fun network of artists, galleries, and art-related spaces that keep surprising us.
What is the theme that unites all the works you have acquired?
As for now, there is absolutely no theme. We tend to be interested in pieces that share a certain surprise level, for example, concerning certain materials and initial purposes of objects used for installation.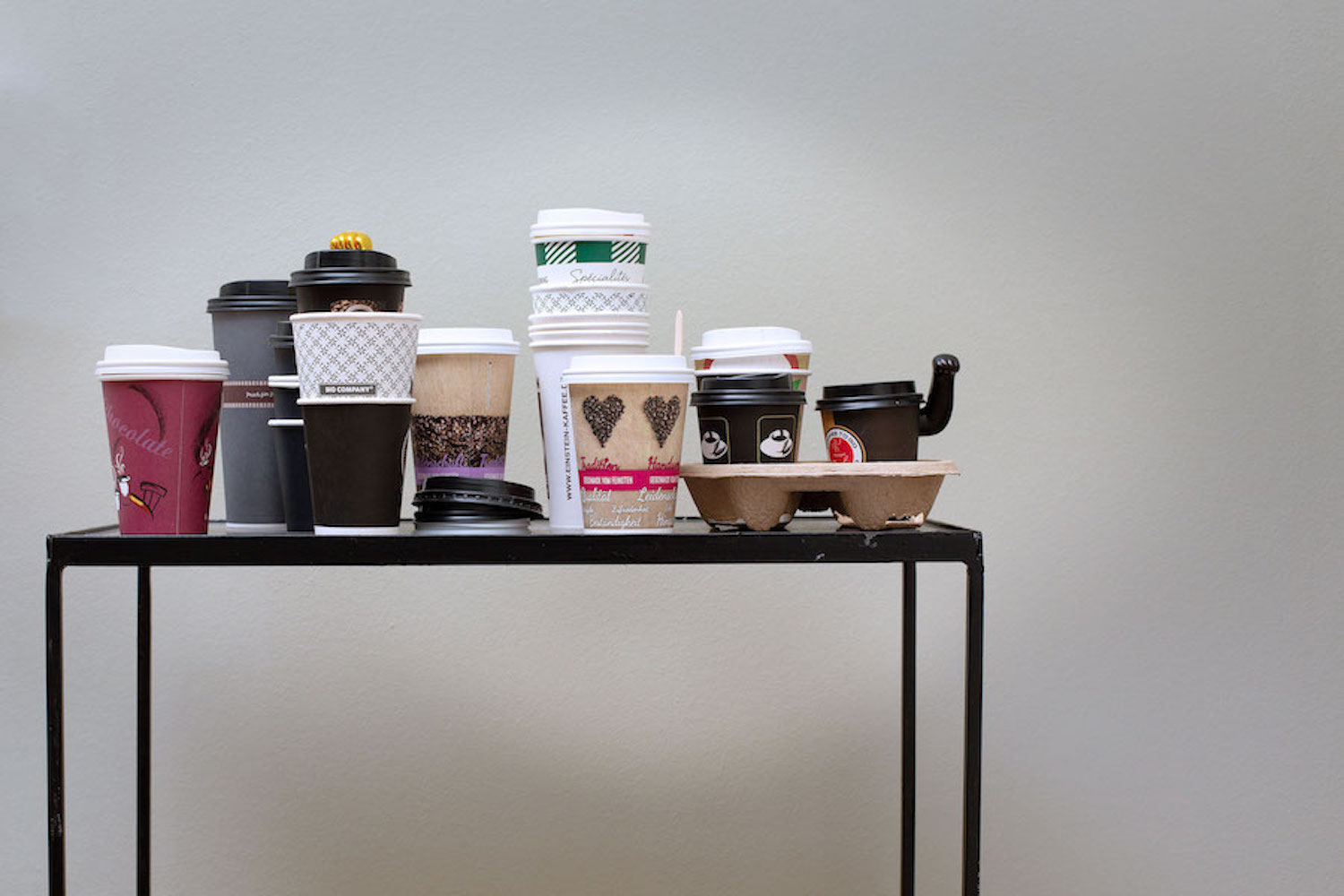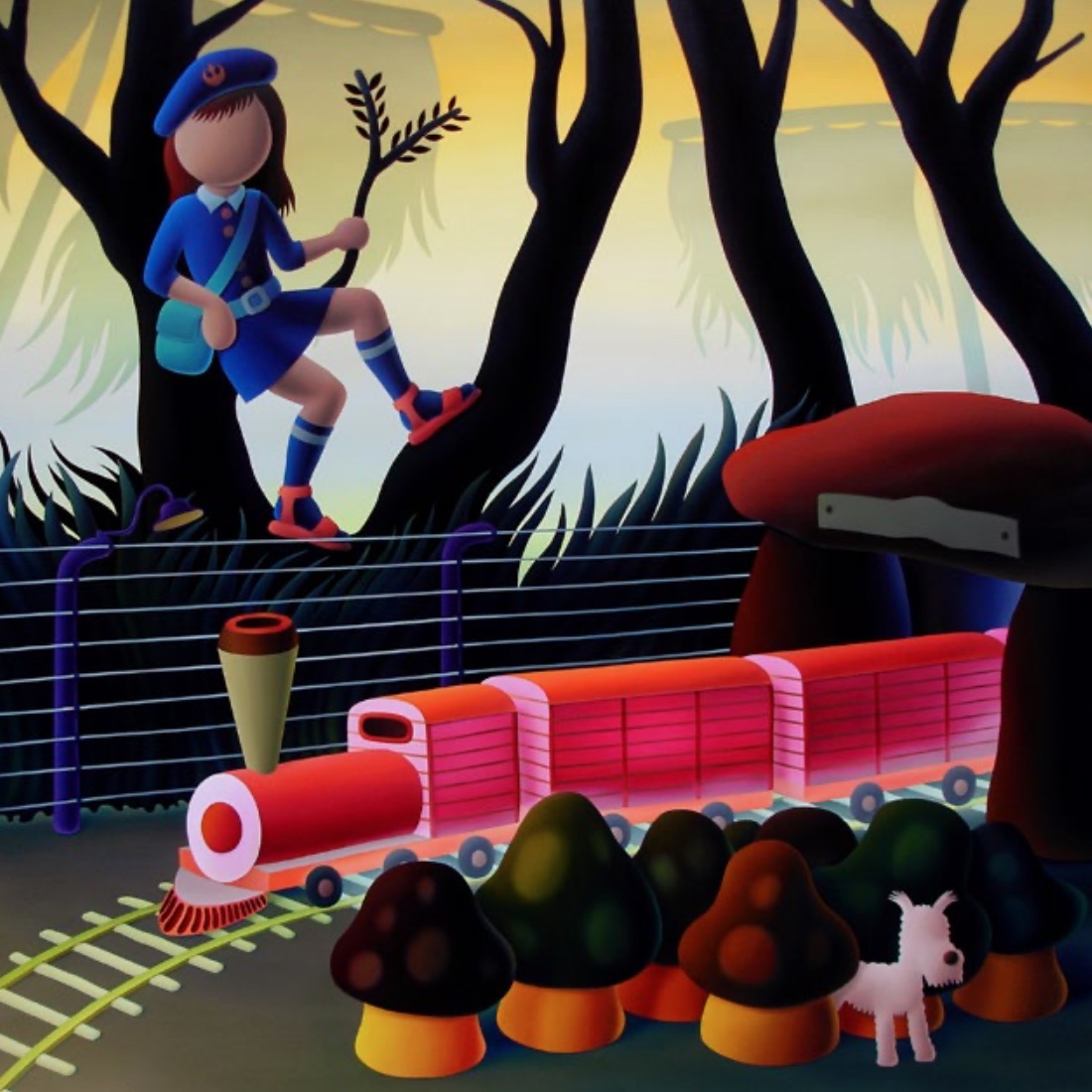 What were the first and the latest artworks you purchased?
Not sure about the first in general as we both brought works into our relationship much like a patchwork family. One early purchase though was special to us: Nina Beier's coffee-to-go cup installation. We both loved it instantly.
The latest was an all-WhatsApp deal of a painting of a girl scout sitting in a tree watching a long train pass by, marvellously done by Jordi Ribes.
How many artworks do you own? Where do you display your collection?
We don't own that many works. Maybe a little too many for our homes, so we are sharing them with family.
Have you ever presented your art collection publicly?
Unfortunately, we have never given away any works to be shown at exhibitions. We do have a large-scale wall painting though, which received a good number of visitors. The painting was made especially for us within this specific space, and we encourage everyone to call us up and visit it.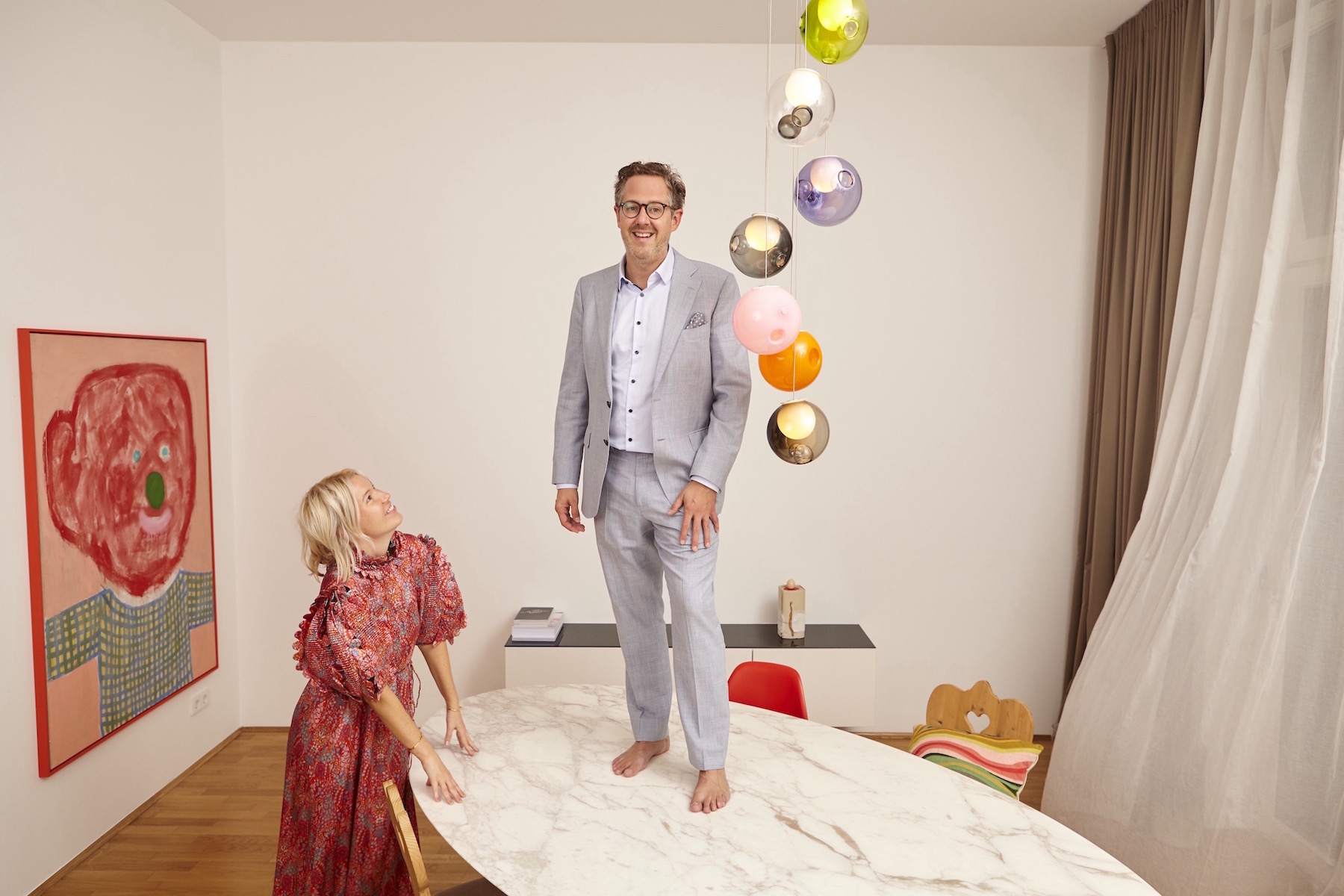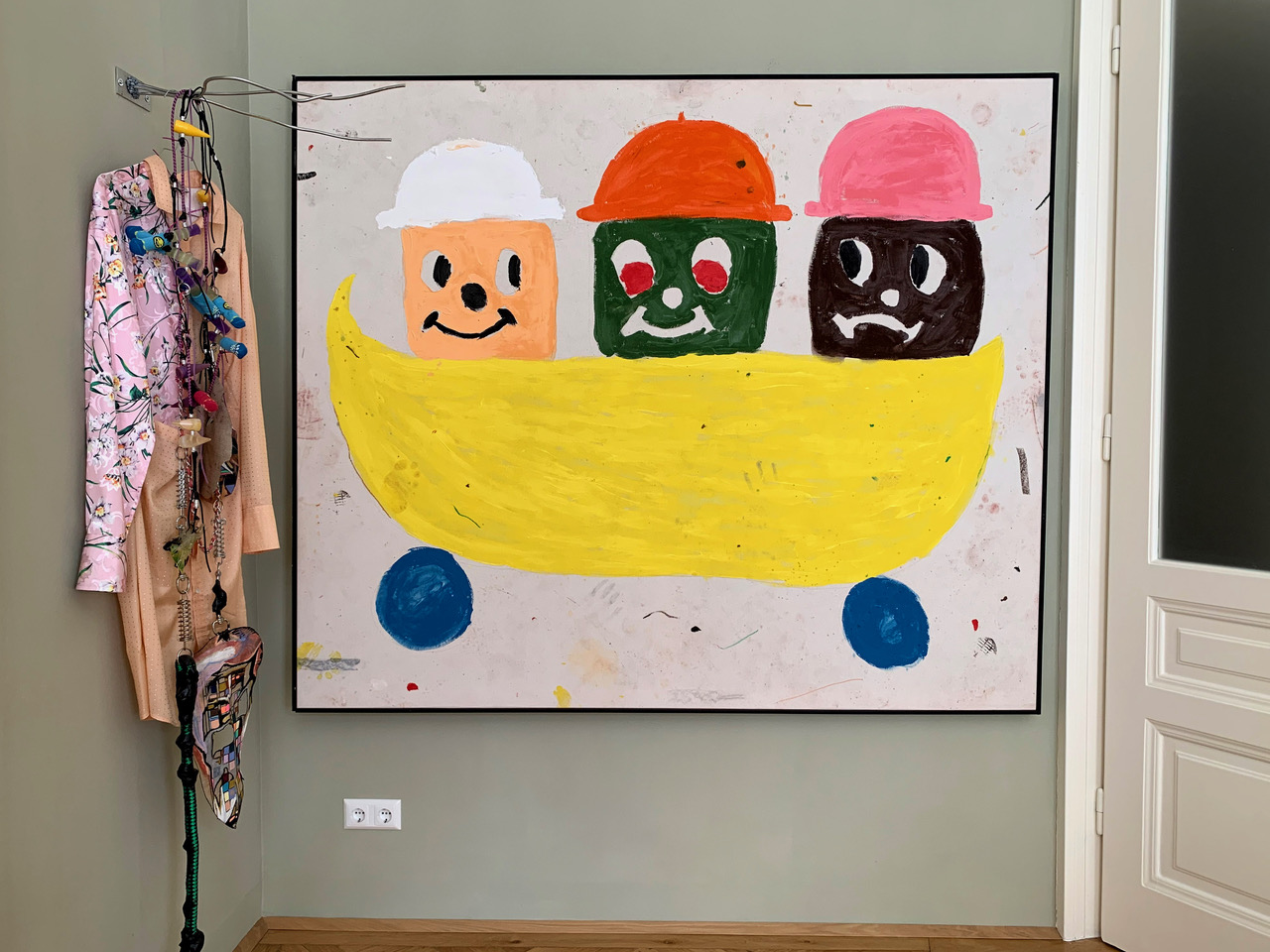 What considerations guide you to make a purchase?
Probably not the most economic ones… for instance, we don't trust in investment pieces only. We strongly advice everyone to collect according to individual taste, rather than investment promises. Choosing this path will make you happier!
Is there any kind of artwork that can make you write a cheque without any consideration?
Oh yes! Shame on us. For us, the process of deciding for a new piece is done within minutes. We are very much depending on our gut feeling and try not to overthink.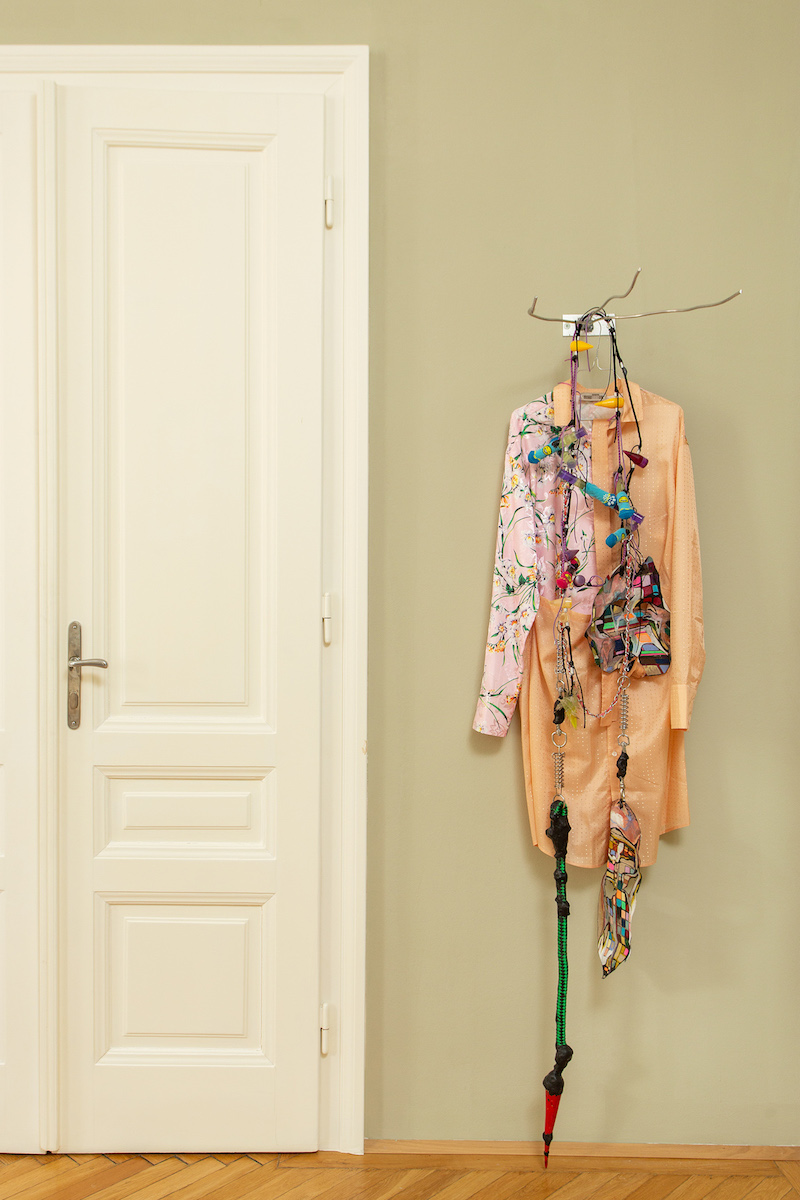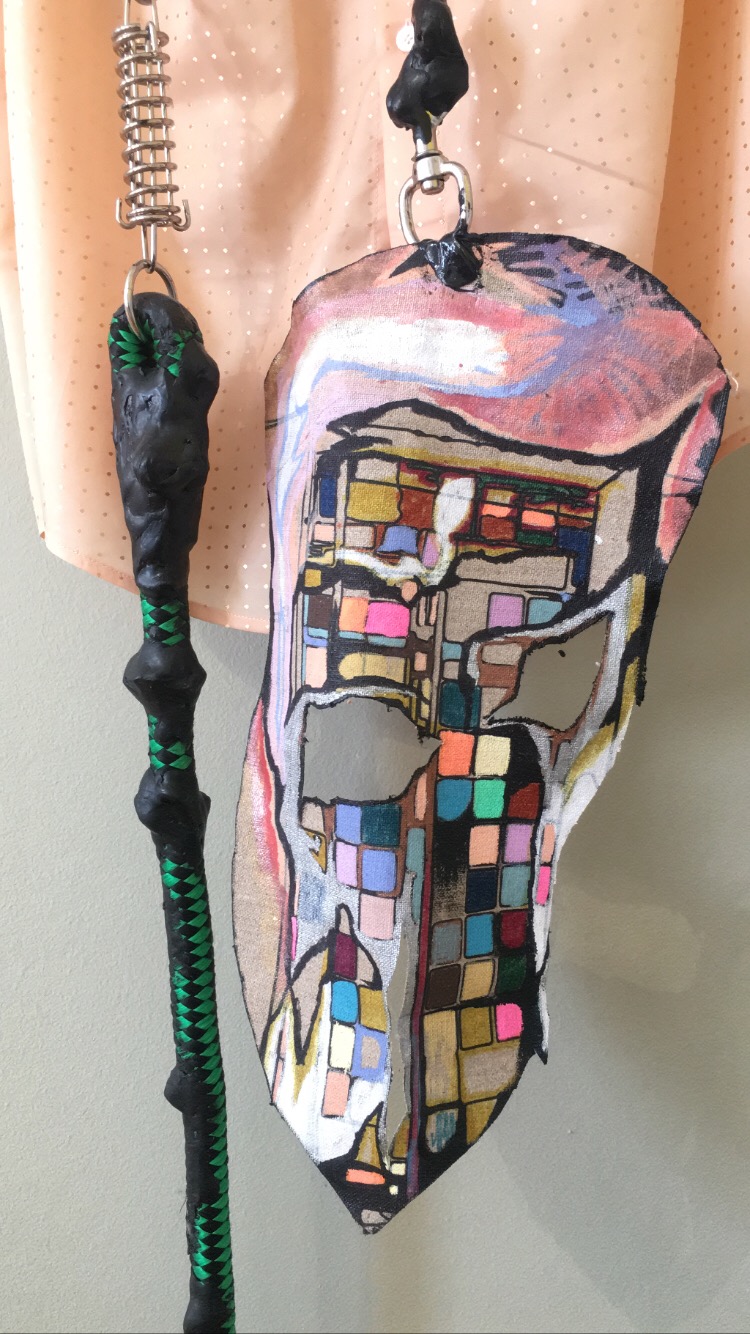 What is your most treasured artwork?
We probably don't have a single work which we could pick. In the end, it is so much about relationships and friendships we share. The growth and changes, maybe developed out of a single first purchase, but provided so much more over time.
Sounds cheesy? Maybe. Being in lockdown at home, looking at our art pieces, we never just talk about the piece itself, but also about the circumstances we got to know the artists, found these specific pieces, how everything kind of went from there… travels, new friends, visits…
Why is it important for you to establish connections with artists? How do you keep in touch with them?
Artists show us a world which we can't always see ourselves. Often they act as our translators and guides.
About a year ago, we were quite busy, travelling to fairs, visiting studios etc. Now we keep in touch via email, phone, and Instagram.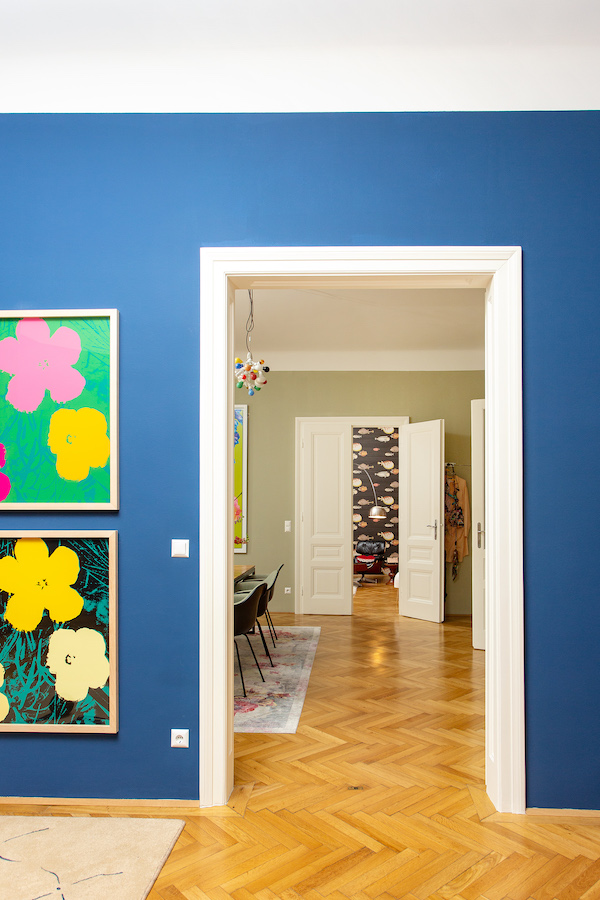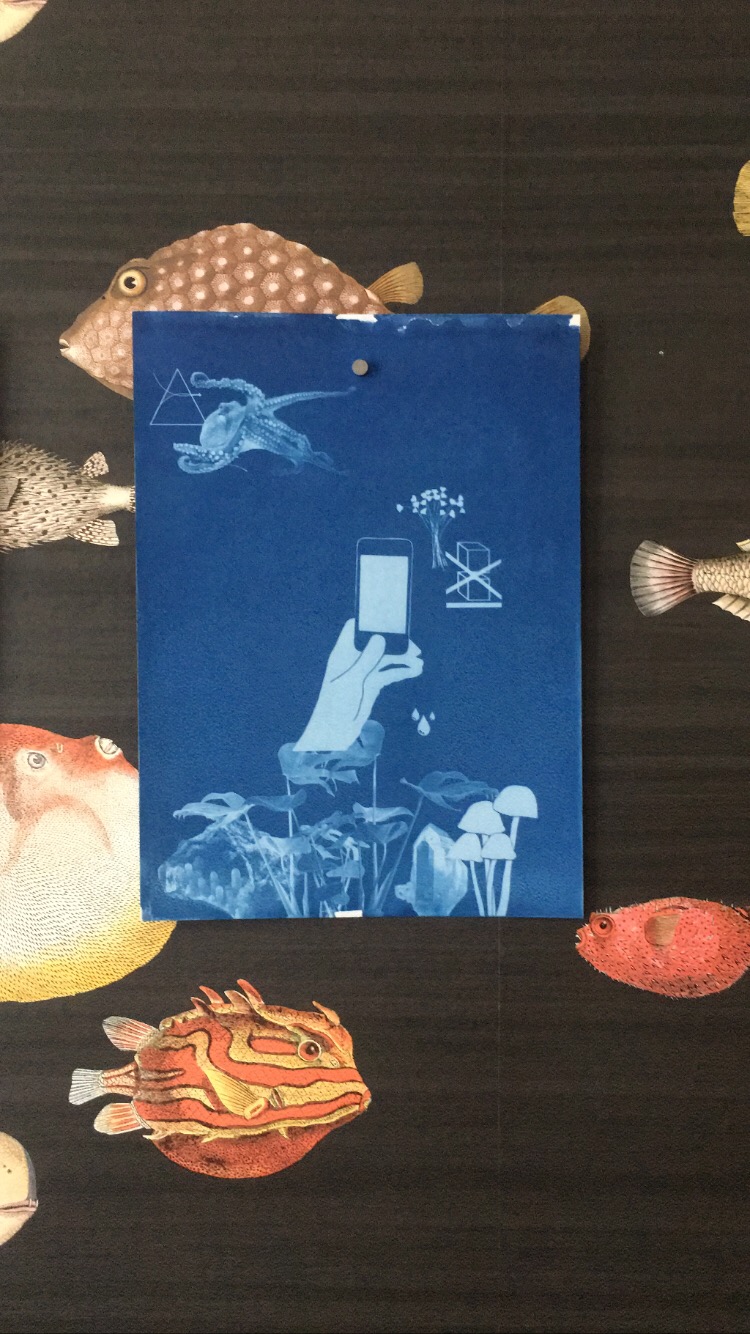 Art insurance
What motivated you to launch your art insurance business?
Insurance itself is a boring and horribly annoying business. But it does not have to be: it can be digital, quick, and easy.
How does your art collecting and your art insurance business mutually influence each other?
Apart from being able to offer insurance for museums, galleries, art spaces, artists, collectors etc. we are able to function as a networking link between all of them.
Collecting might have been simply a logical consequence. Basically, you can't open a burger shop and be a vegetarian.
What do you consider when you insure your collection? What is your insurance advice to less experienced collectors?
Insurance is about having a good partner that helps out when a transport goes sideways or a party turns into turmoil. Also, it shouldn't be a complicated thing that requires a huge collection and a lot of experience in the art world. Rather, with our product, you can take a photo of a work at Art Basel in Hongkong, upload it, and have the work already covered for the shipment to your home.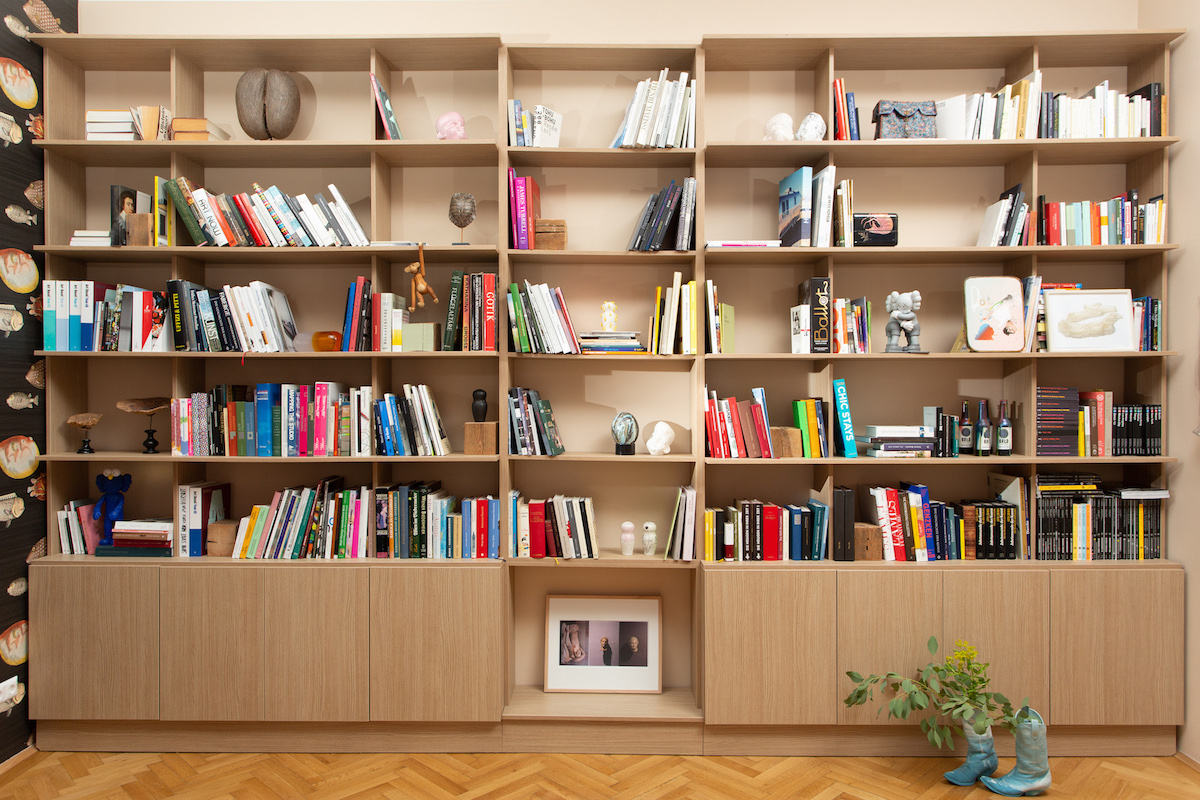 The Art World
What do you think is the art-world pet peeve? Who inspires you the most in the art world?
The most irritating is probably the vibe which "newbies" believe feeling. Art world people are fun! Approach the "unapproachable", and they will talk to you.
The most inspiring are people that actually try to make a difference. Small-scale non-profit-space runners, high-end private collectors who make their collection public, art in public space in general, any private measures to offer artist-in-residency options …
Can you name three emerging artists who should be on our radar?
Daniel Ferstl, Sophie Schmidt, and Bunny Rogers.
What are you especially excited about in regard to art in 2021?
People, many of them. At fairs, shows, openings, museums, partys, dinners. No idea if this is actually already happening in 2021, but we get the feeling we wouldn't be the only happy faces at an art fair.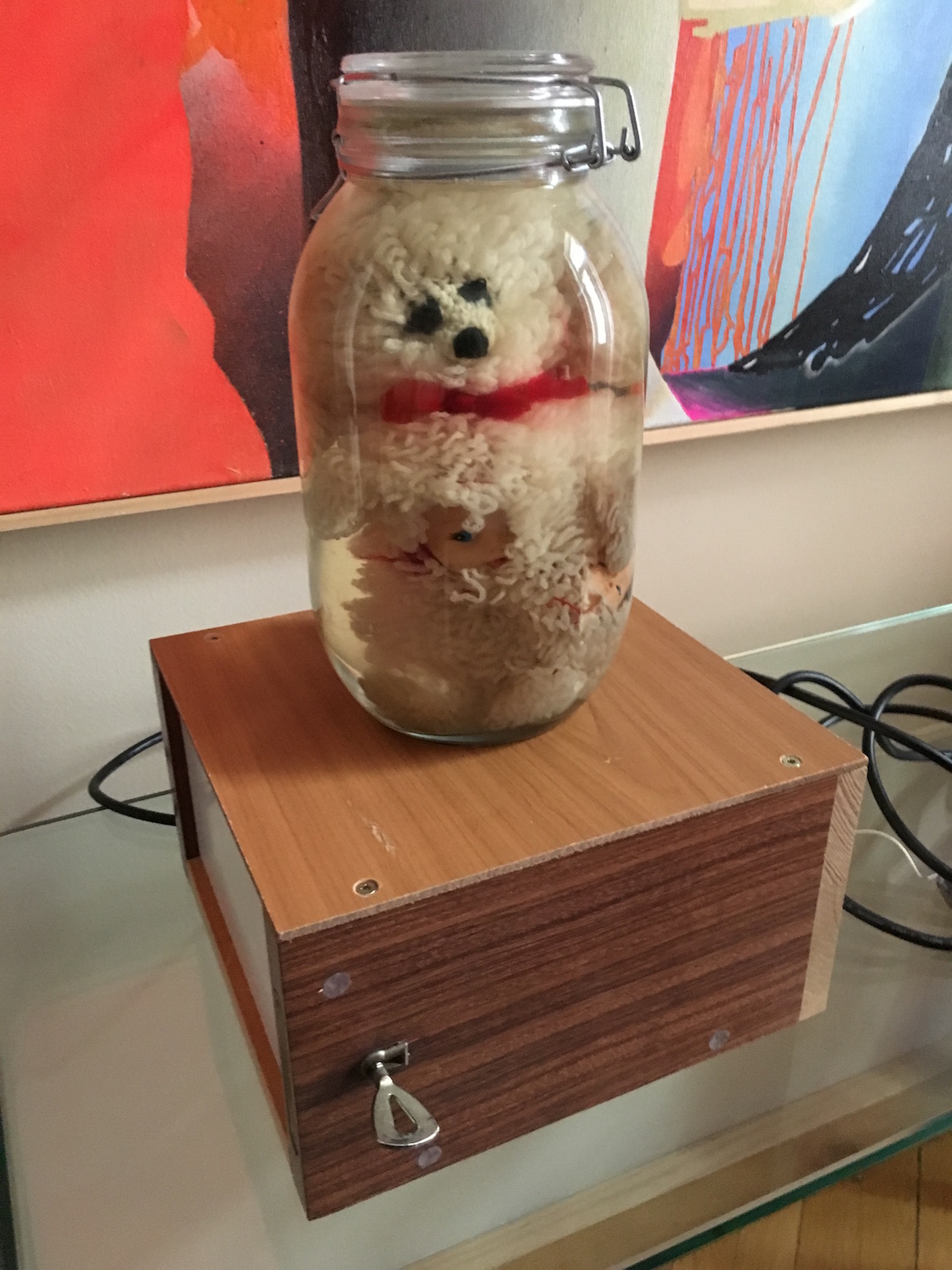 Related: Segurio
Instagram: @ninagscheider, @franz_ihm
A selection of artists Nina and Franz collect:
Gabrielle Graessle
Jordi Ribes
KAYA (Kerstin Brätsch & Debo Eilers)
Nina Beier
Susi Gelb
By Ricko Leung