Ricard Akagawa would not be a strange name to the modern and contemporary art scene in Brazil. Being an entrepreneur in tourism and real estates, Ricard Akagawa has been collecting art by international rising stars for decades. All started from a Sunday flea market in São Paulo while the first important work in his collection is a painting by the Japanese-Brazilian artist Tomie Ohtake. Ricard Akagawa has shared with Larry's List how he trained his eyes in collecting art and his advice to fresh collectors of Latin American art.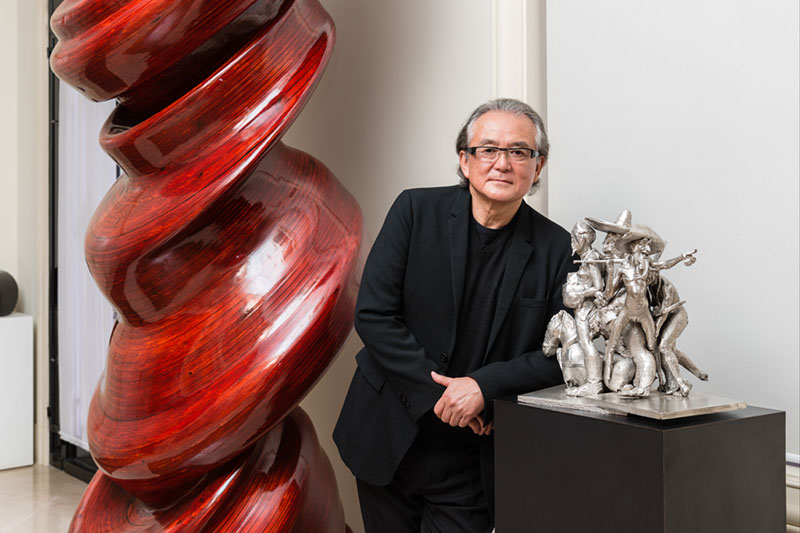 Collecting
What made you want to start collecting art?
I've been a born collector since I was a child. I first started collecting everyday items – pencils, matchboxes and coins. And then, at a Sunday flea market at the Praca da Republica in São Paulo, I began to buy my first paintings by unknown artists. But these paintings sparked within me a deep interest in the beauty of art, and I pressed on looking for more and more important works.
What is the main motivation behind your collecting?
Every collector feels certain possessiveness, an incessant drive to acquire what he most deeply desires. What motivates me is the surge of passion, the thirst for knowledge, the dream of building a collection of beautiful works, and strong feelings I had from the moment I hung my first painting on a wall at home.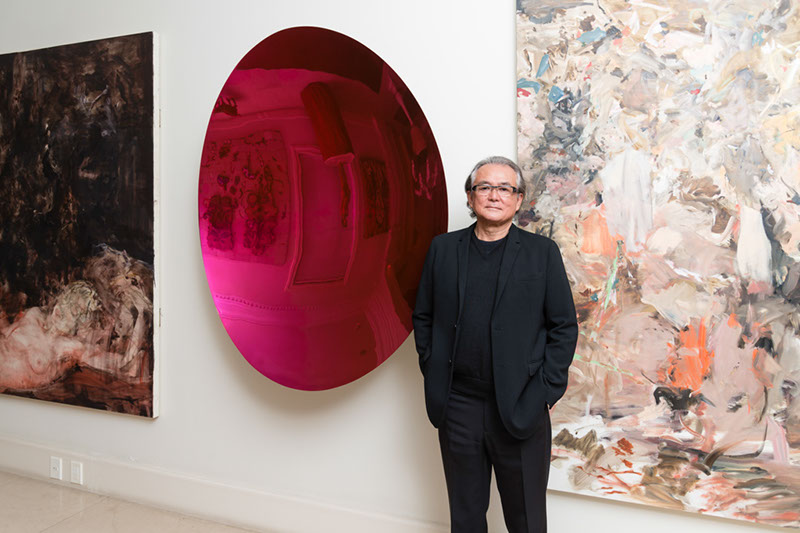 What is your focus regarding the artists in your collection? Are you more interested in emerging or renowned artists?
When I turned to collecting contemporary art in the early 1990s, I looked for quality works, sharing ideas with Marcantonio Vilaca, a fresh, visionary gallery owner, who knew what was happening in the art world. The works I acquired were by contemporary artists who were then little known abroad, but which in time would become well known. My current focus is not on emerging artists because I frankly won't be around to follow their works as they develop. Rather I concentrate on artists who are contemporary to my generation.
Is there any particular type of art that has consistently attracted you, or anything that unites all the works you have acquired?
I'm an aficionado of contemporary paintings and sculptures, which are key components of my collection. Absolutely everything in this area interests me without any particular preference for names or provenance. If the work is beautiful and of high quality, with features that I consider most important, it will probably find itself on my wish list.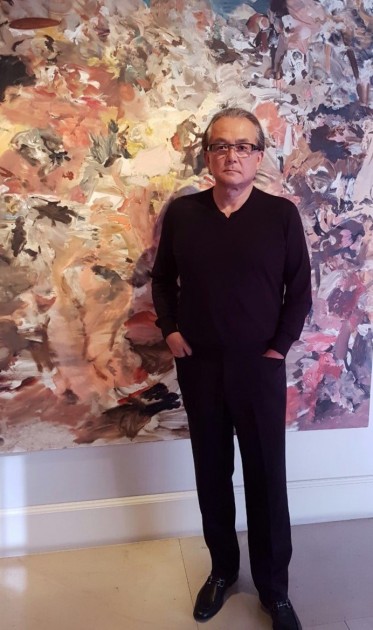 What was the first artwork you purchased?
In 1968, I acquired my first artwork, a figurative painting with no market value. I bought the canvas at a flea market paying in installments. The first important work came to my collection nearly ten years later, a painting by the Japanese-Brazilian artist Tomie Ohtake. Dad pitched in to help me buy it.
How many artworks do you own? How many do you display at home?
A large number of paintings and sculptures make up my collection today, some of which are in my home. Turn-of-the-19th-to-20th century Caucasian carpets, and 18th century Brazilian furniture and baroque religious sculptures, which I also collect, decorate my home.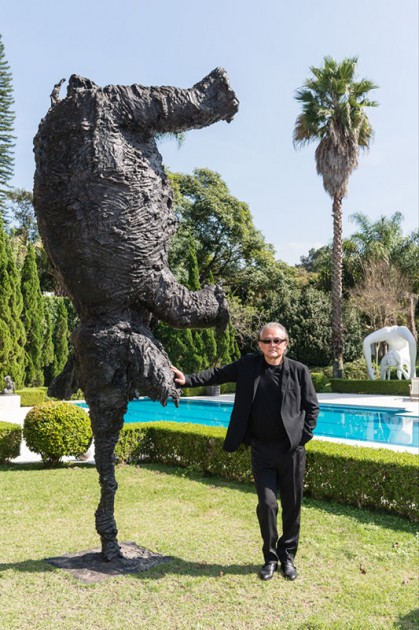 Have you ever presented your art collection publicly?
I am very low profile. I never exhibit my collection. That's not what I'm into.
Is there any kind of artwork that can make you writing a cheque without any consideration?
I have an eye for the beauty in many different kinds of artwork. I would be hard put to specify any one kind of artwork or artist I'm most passionate about.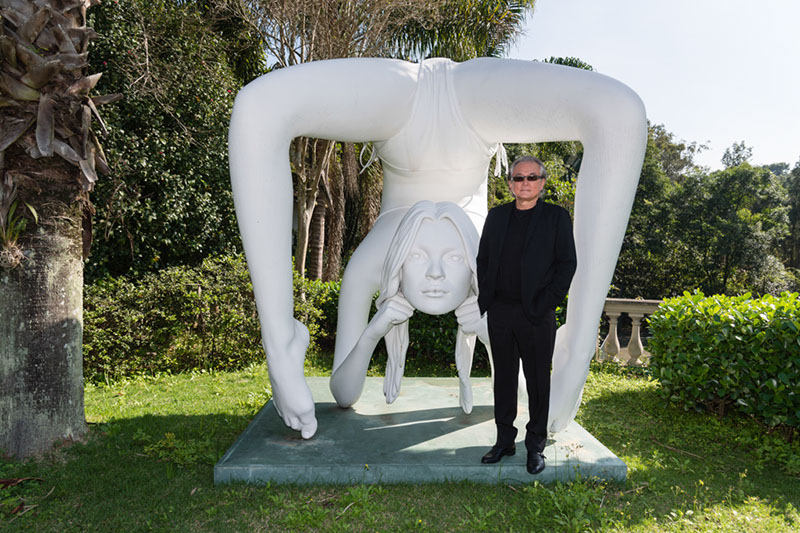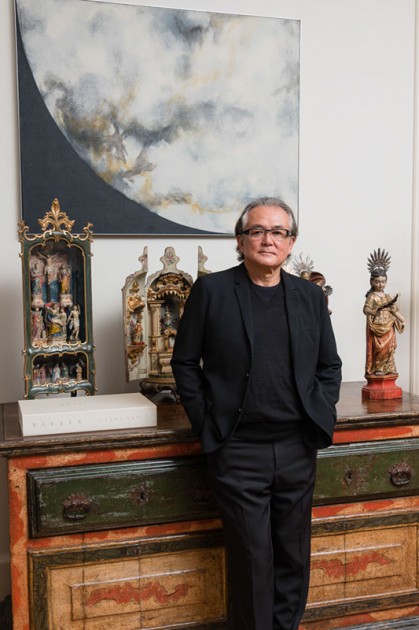 What is your most treasured artwork?
I cannot designate one work as most important because I see my collection as an evolving whole. No single piece stands out. It's the ensemble of all the pieces. Collecting itself is my passion. Collecting for me is not the amassing of works of substantial monetary value. Neither do I regard it as a straightforward means of investment. Rather collecting for me is an intense search for that which is excellent in each artist.
What has trained your eyes in collecting art?
The dedicated collector trains his eye with practice over time. He continually examines numerous works. Only then can he learn to exercise discernment and apply criteria. In art, certain principles and standards appear and reappear, again and again. By talking with experts and specialists, he learns to judge and discriminate, to observe more deeply than what he might take in at first gaze. The principles and standards that validate a work of art become instinctive to the collector as he continues to appraise. He will make mistakes, but practice over time will refine his eye and sharpen his discernment. And just as the work of an artist constantly redevelops itself, so too should the discernment of the collector. At each art fair and exhibition, where new works are displayed, the collector must pay close attention to such renewals, so that his discernment does not grow stale.
What is your advice to fresh collectors in Latin American art?
Art is universal. There is no difference in the advice to give. First, you must choose the best galleries since they are the final filter. They concentrate on the best artists in the market. This will minimize your chances of buying wrongly. Of course, finding out which galleries are best requires a careful study of the market and lots of information. And then you need to talk to those who run these galleries and to other collectors to learn to appraise. Listening carefully to their ideas and opinions helps you to develop discernment and solid judgment. But what's most important in my opinion is buy exceptionally beautiful works that bring you constant enjoyment. I don't like works that are not up to instilling happiness in my eyes and in my spirit.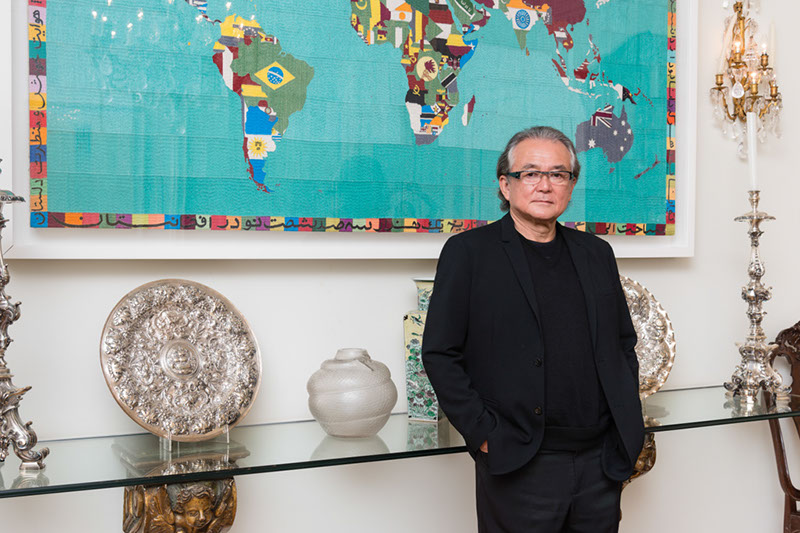 The Brazilian art scene
How is the art market now in Brazil?
The art market here reflects the current economic situation in our country, very sluggish and very cautious.
Why do you think Latin American art is gaining more and more importance in the international art scene?
Latin American art is steadily growing at the same rate as other regional art markets.
How has the Latin American art scene changed during the last decade?
The art scene as a whole has been reshaping itself over the years as has art in Latin America. In fact, what we see today is one immense, all but borderless global market.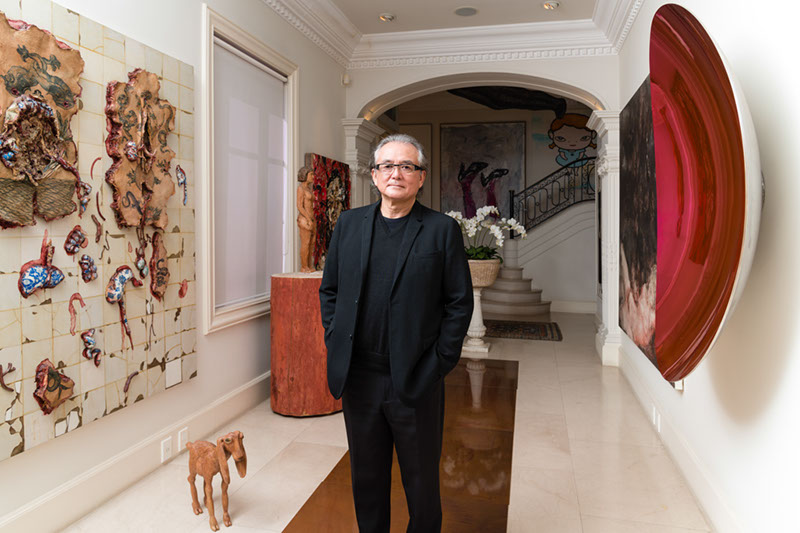 What art venues in São Paulo or in Brazil do you recommend?
The art market in Brazil is concentrated in Sao Paulo and Rio de Janeiro. Important art galleries in these two cities are well worth stopping by, and passing exhibitions should be taken in, put on by their first-rate institutions, such as The Museum of Art of Rio de Janeiro (MAR), the Museum of Modern Art (MAM) in Rio de Janeiro, the Museum of Art of São Paulo Assis Chateubriand (MASP) and the Museum of Modern Art (MAM) in São Paulo.
Can you name some emerging Brazilian artists who should be on our radar?
Since my collection does not center on local emerging artists, I hesitate to cite particular names. However, certain international artists that have recently captivated my eyes: Rashid Johnson, Mickalene Thomas, McArthur Binion and Teaster Gates.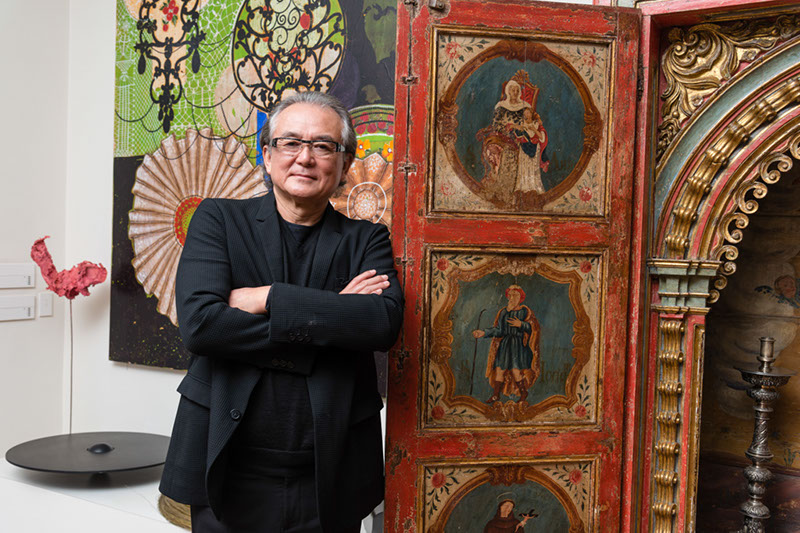 Art and tourism
How many art fairs do you attend each year? Which are your favourites?
On average, I visit eight to ten international fairs a year. My favorites are the Art Basel fairs in Hong Kong, Basel and Miami and the Frieze fairs in New York and London.
How has art influence, if any, your business in tourism and real estates?
Tourism operates under the same aesthetics. Beauty and elegance affect choice in hotels, spas and travel venues. However, real estate holds no relationship to art. The only thing that matters here is the singular, exclusive and excellent location of the property. It's an unequivocally rational choice.
By Ricko Leung