Can Elgiz stated that "Contemporary art presents the hopeful prospect of a society at peace with its cultural heritage." It is this strong belief and passion for contemporary art that fuels the vibrant energy behind the Elgiz Museum – a non-profit private museum with a 2000 m² space amongst the high-rise buildings of Istanbul's business district Maslak. Among the A-listers-filled collection is a highlight of large-scale sculptures exhibition on the terrace of the museum.
We are proud that Elgiz Museum is one of the partners of our Private Art Pass 2018. Sevda and Can Elgiz shared with Larry's List the story behind their collection and private museum, their particular interest in large sculptures, how the museum interacts with the local art scene and the sustainability of their museum.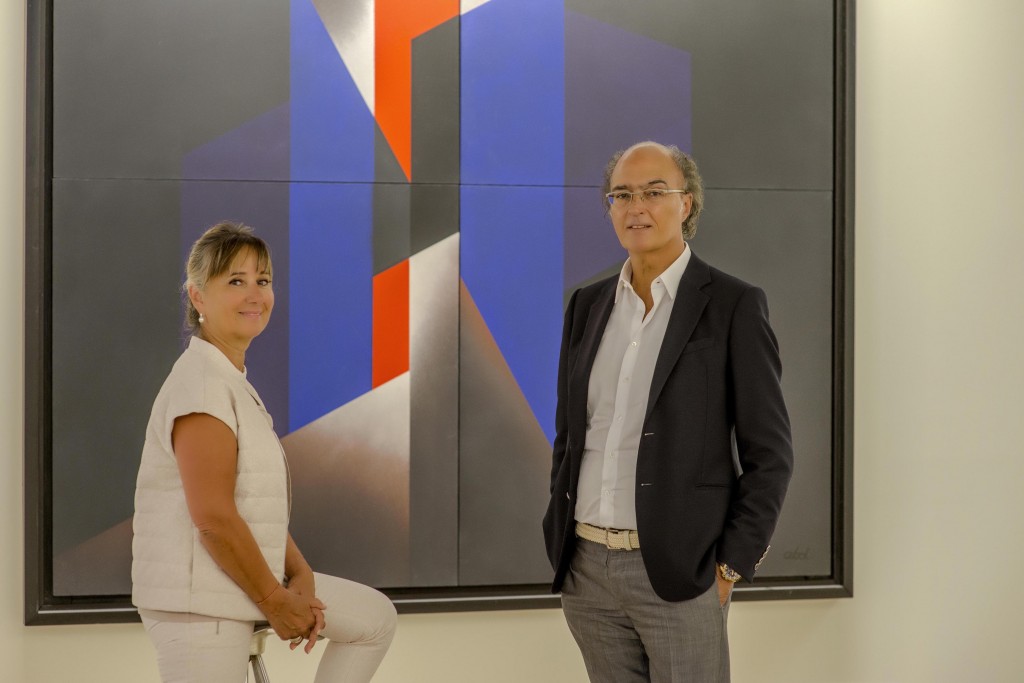 Collecting
What made you want to start collecting art? What is the main motivation behind your collecting?
The main motivation behind has always been the passion and interest for contemporary art. This interest has been growing ever since it cultivates the drive for collecting. I'm an architect and the artistic way of thinking has always been intriguing as it opens up innovative ways of being. My wife, Sevda, has always appreciated contemporary art, and we've been sharing this passion for collecting since many years. We both value the power of art and its ability to widen perspectives.
When did you fall in love with a piece of art? What was it?
It was an abstract geometric painting by the pioneer artist Abdurrahman Öztoprak. It has been the starting point of our collection. This affected our way of collecting – as it was purely for the sake of art instead of investment purposes etc. It's very difficult to distinguish this passion with each single piece as it is about the act of connecting and collecting.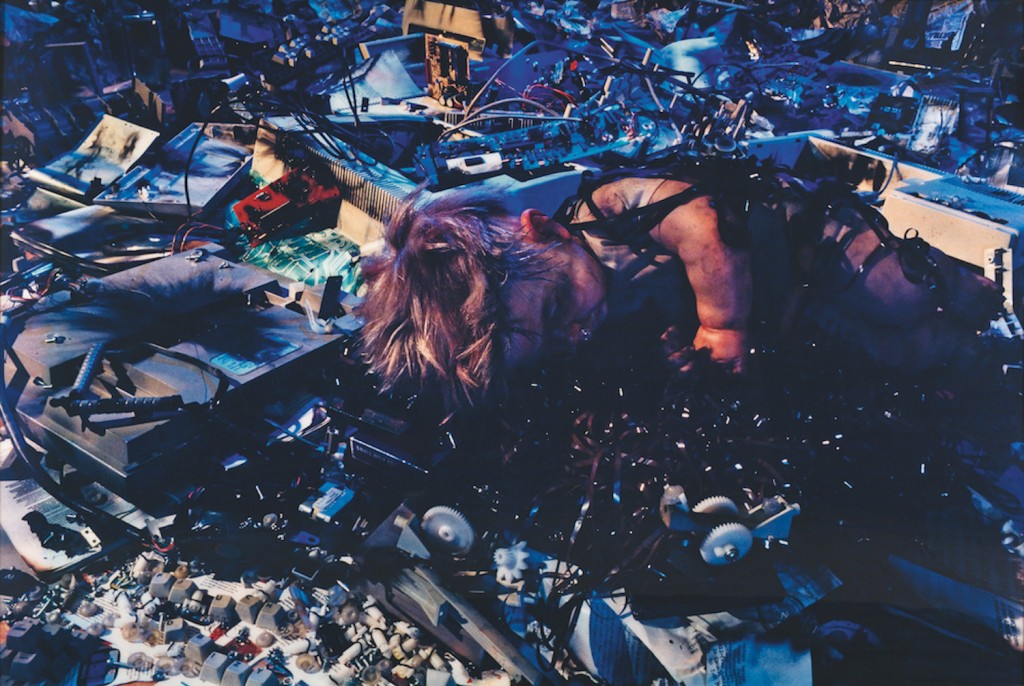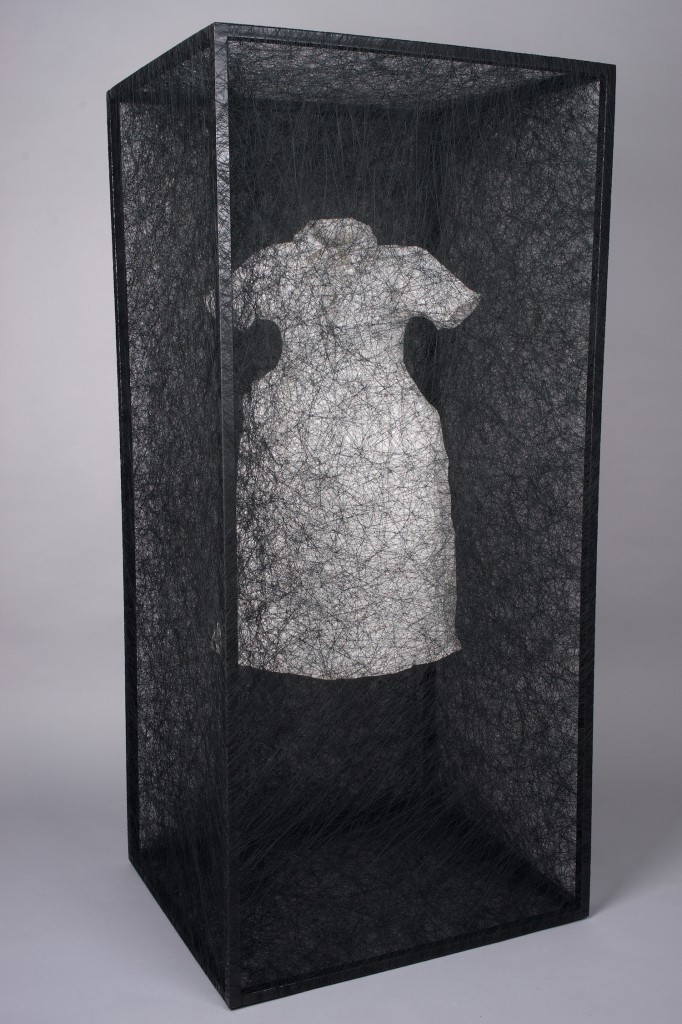 Your collection consists of many internationally prominent artists. Why such focus? We started with collecting local artists, but after some time, our frequent visits to international collections, fairs and museums abroad initiated an interest for foreign artists as we came to realize that there should be reciprocity and dialogue. Also it's important to enrich the collection with a global view by incorporating international artists as it enables a new perspective for the contextualization of the local artists as well as globalizing them.
Is there any particular type of art that has consistently attracted you, or anything that unites all the works you have acquired?
The collection has its highlights, and many elements of unity could be revealed, but the collection is quite eclectic as it includes many different mediums, from performance to paintings and videos. It could be said that a distinctive characteristic might be the large-scale sculptures that are scattered both inside and outside of the museum as well as our home garden. Examples of this would be works by Erwin Wurm, Stephan Balkenhol and Marianne Vitale.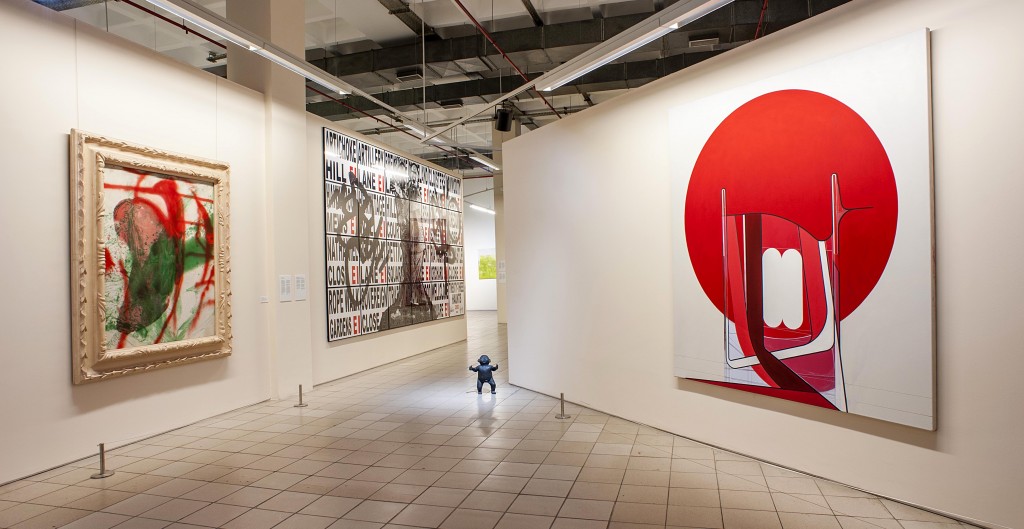 How important for you to collect also local emerging artists?
It has always been an exciting aspect to explore what is yet to be discovered! This certain excitement about emerging artists leads to a diversity in the collection. For us, it's also very important to support the local artists as the Elgiz Museum was formerly Proje4L, where many emerging artists then had the chance to exhibit their projects. It's quite amazing to witness how those artists developed into established artists who now show works worldwide. The museum acted as a platformfor many local artists since it opened in 2001. Due to the international qualities of the Elgiz Collection itself, it was possible for the local art to be viewed and discussed on a global scale.
Can you name three emerging Turkish artists who should be on our radar?
Mahmut Aydın, Nilbar Güreş, İhsan Oturmak.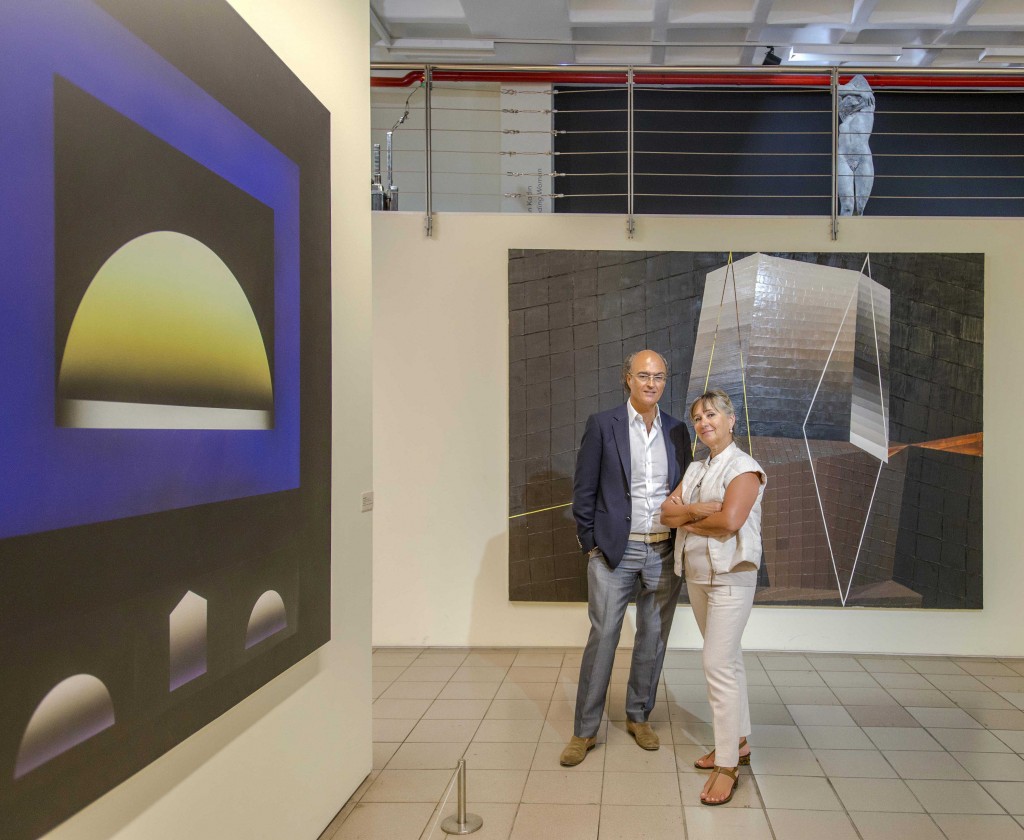 What was the first and the latest artwork you purchased?
The first artwork we purchased was a piece by Mehmet Gun, and the latest is a photograph by Wolfgang Tillmans.
How many artworks do you own? How many are displayed at home and how many are displayed in your Elgiz Museum?
We believe that the number is not important – what matters is the quality! The variations change so the numbers are always different both at home and the museum, but we could say that once we acquire a new piece of art, we like to familiarize with it at home before publicly exhibiting it at the museum! It's a very personal connection that we like to enjoy very much.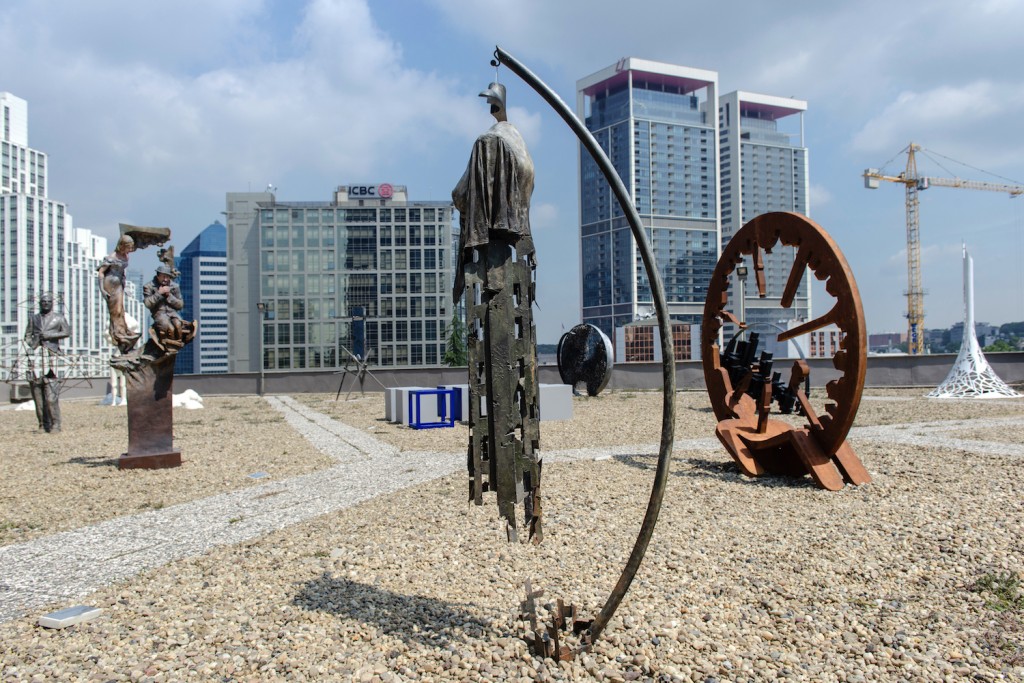 Is there any kind of artwork that can make you write a cheque without any consideration?
Yes, definitely Jean-Michel Basquiat!
What is your advice to young and fresh collectors?
Always be enthusiastic and follow art events, exhibitions and publications. To collect is a pleasure; follow your heart after knowledge.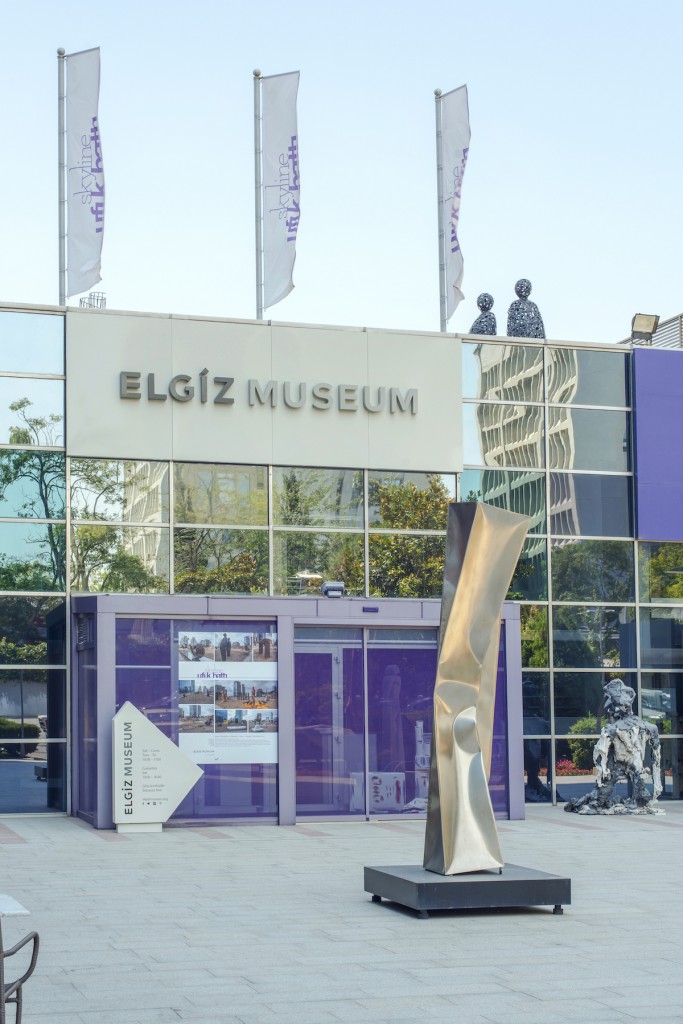 Elgiz Museum
What motivated you the set up the Elgiz Museum?
We have been passionate about contemporary art throughout our whole life. In fact, we've been living with contemporary art since the 80s, in our gardens and our interiors. We came to a point where this accumulation evolved itself into a non-profit institution to show and share the art we own with the public, and therefore we have other chances of collaborations as well as public involvement. This was at a time when contemporary art museums didn't exist here, so in that sense, the museum pioneered in the act of supporting contemporary art.
Why did you choose to set it up in a high-rise building in Istanbul's business district, Maslak?
I'm an architect and land developper, constructing high-rise buildings in Maslak, the business district of Istanbul, is my profession. The idea of building a space for my collection specifically in this area was a very pleasant idea that we eventually came to realize.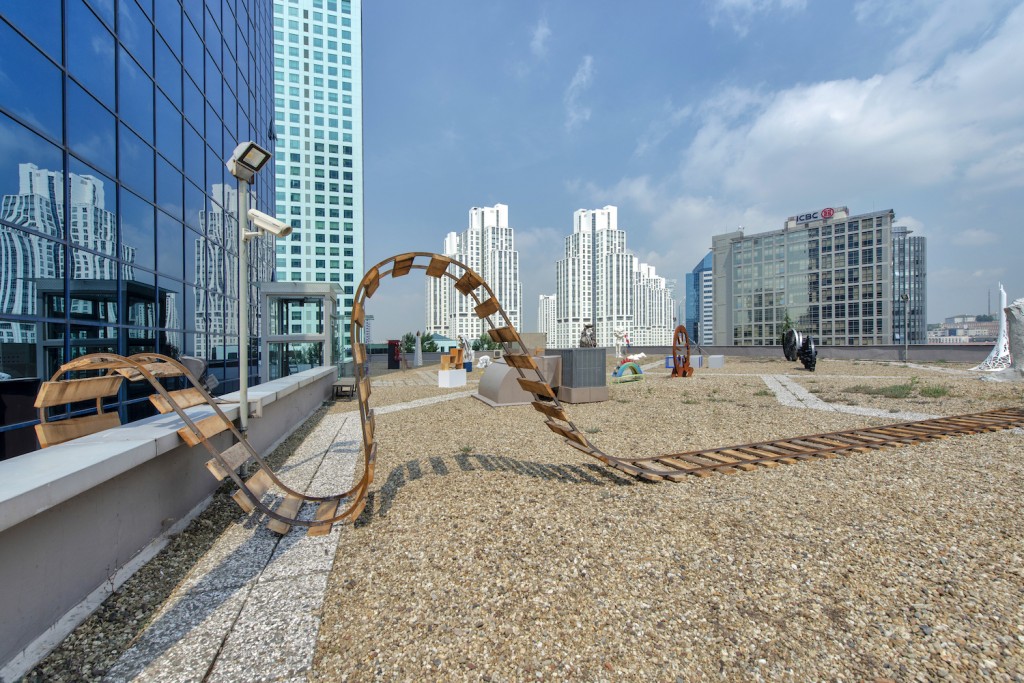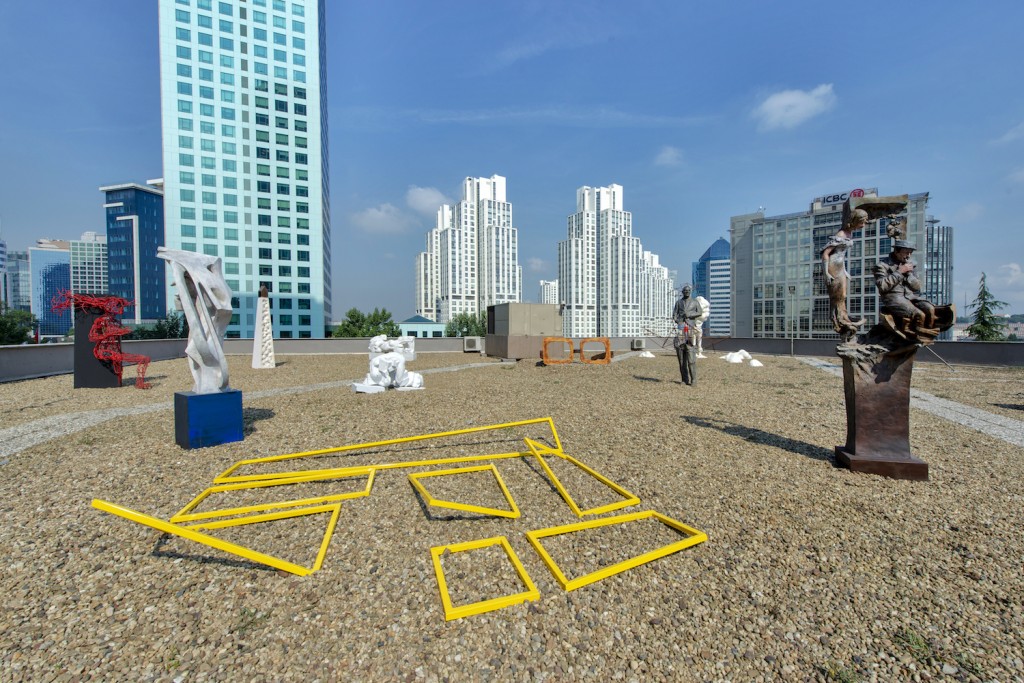 What motivated you to transform the museum's roof terrace into an open-air exhibition space for large scale, durable sculptures and land art in 2012?
Sculpture is a form of art that lacks support especially in Turkey. As collectors, we are very fond of contemporary sculpture, especially large-scale artworks, and examples of this could be found in the collection with artists such as Erwin Wurm, Stephan Balkenhol, etc. As the museum holds a terrace space of 2.000 square meters, this idea was initiated to transform the museum's terrace to a platform that supports contemporary sculpture and encourage artists to pursue their projects. The Advisory Board has been evaluating the proposals since then. In addition to this, the open air space enabled us to collaborate with land artists such as Andrew Rogers.
What are exciting about the museum's program this year?
This year we celebrate the 10th Terrace Exhibition, and there are many interesting outdoor sculptures that unite under the theme of Istanbul. We also have a new selection from the collection, where we are exhibiting new acquisitions – this is always exciting. We also plan with the Italian Institute of Culture to possibly host an Italian artist's solo project – details will be revealed soon!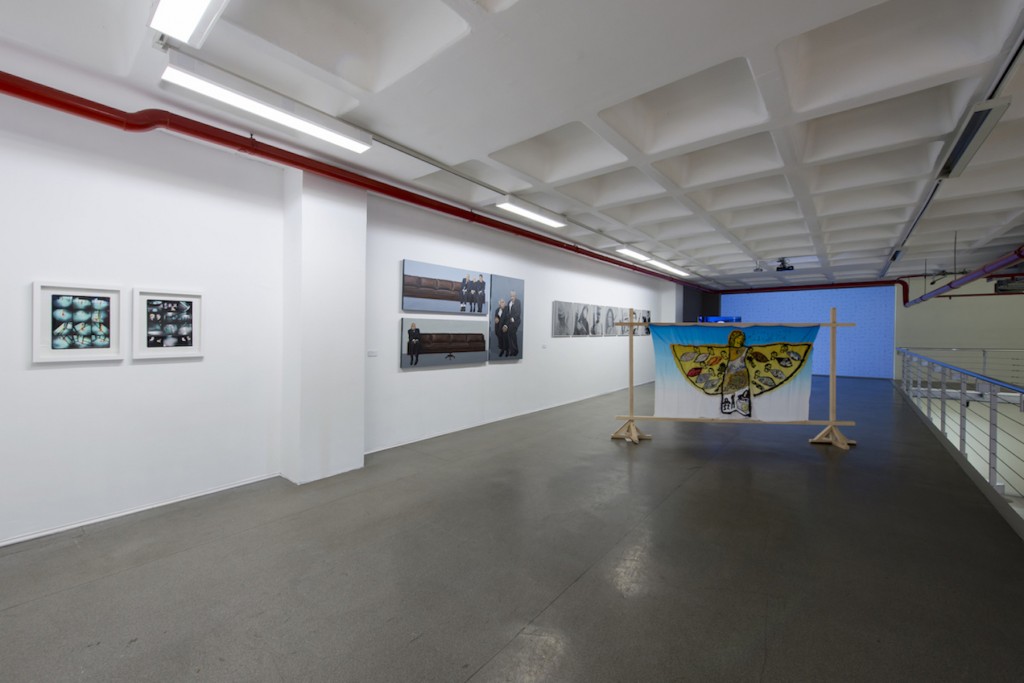 How is the current local art scene in Turkey? How does Elgiz Museum interact with that?
It's both peculiar and fragile. We will continue to support contemporary art and the museum will continue to host exhibitions for emerging artists as well as collaborate with various international cultural institutions to maintain the cultural exchange between. The Terrace Exhibitions will continue its support aiming for the development of the local contemporary sculpture art.
What is your vision for the museum in the next five years? And how would you plan for its sustainability?
As we are a non-profit institution, this year, we initiated the support of the Elgiz Association that comprises of our friends of the museum and benefactors, and will do what we think is good for our society. The sustainability depends on the continuation of our passion and commitment that seems to be present now more than ever with the involvement of the friends of Elgiz Museum.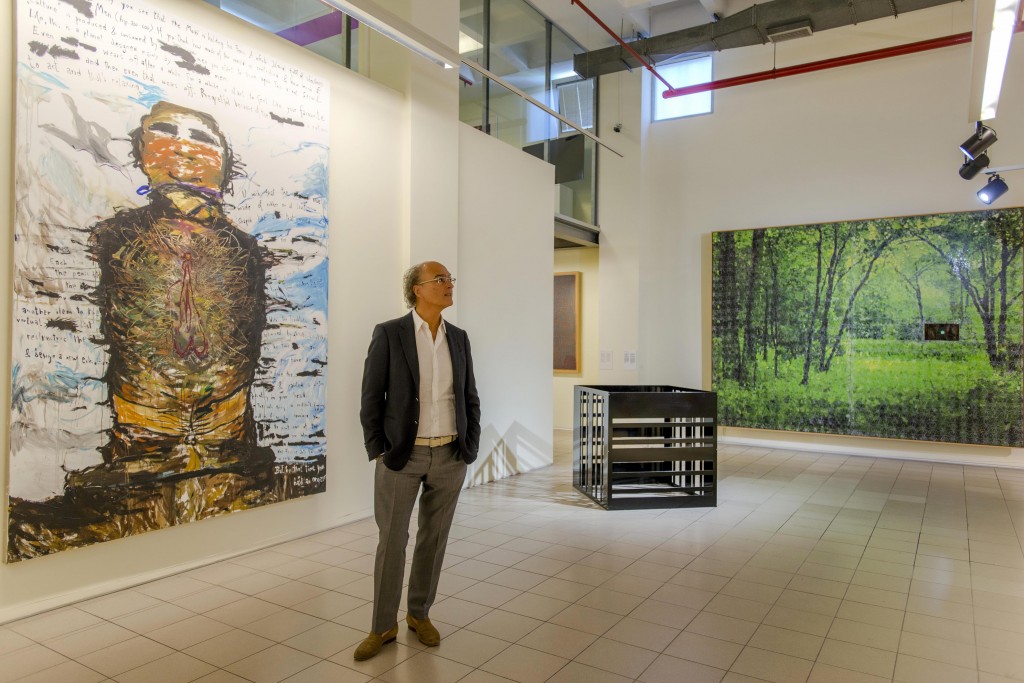 Related: Elgiz Museum
We are proud that Elgiz Museum is one of the partners of our Private Art Pass 2018.
Elgiz Museum is a member of ICOM and GPMN and part of ARCO International Council.
A selection of artists Sevda and Can collect:
Cindy Sherman
Erwin Wurm
Marianne Vitale
Mehmet Gun
Tanja Boukal