Lebanese lawyer Tarek Nahas practices in over ten legal fields, but he never needs to find time for art, especially photography art, which speaks to him most. Two years ago, he created "Open Rhapsody", an exhibition in Beirut of the work of international photographers and video makers. For the exhibition, he was able to access many artworks collected by ten of his collector friends, as well as artworks in a public French collection (the MEP). He explained to Larry's List how he came to create such exhibition and what particular type of photography had constantly attracted him.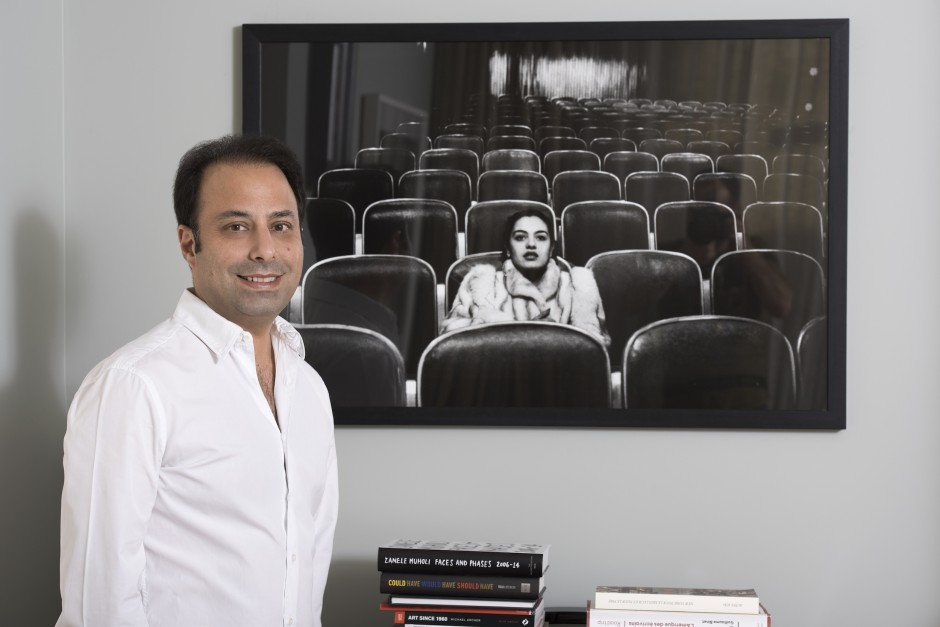 Collecting
What made you want to start collecting art?
Nothing in particular, an impulse I guess, that started with a first purchase and ended up with a passion.
What is the main motivation behind your collecting?
To enjoy art and live surrounded by it.
It gives me a different perspective in life; it helps me think, dream and most importantly, escape from the day-to-day work.
What was the first artwork you purchased?
The first photography was one of the last sitting series of Marilyn by Bert Stern (Marilyn in a black dress that made the cover of Vogue magazine) during a trip to New York with my wife.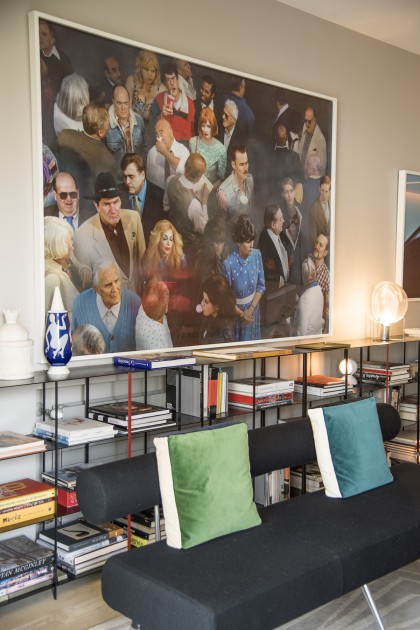 How many artworks do you own? Where do you display your collection?
My main aim is to always try to acquire meaningful artworks. I have, therefore, decided from the start not to purchase an excessive number of works per year in order to avoid purchases based on first emotions. Even when I purchase works of an emerging artist, I normally buy one or maximum two works, as I am not a speculator, and most importantly, because I like to follow the artist and acquire more works in the future. Of course, I still buy some artworks on impulse, but I guess that my eye is now sufficiently experienced. In total, I believe that I own more than a hundred photography works. I might start selling some to purchase new ones in line with my taste and the direction I would like to give to the collection.
When did you fall in love with a piece of art? What was it?
Falling in love is excessive. However, I can desire to acquire artwork from a specific series of an artist. I have recently acquired Canton Palace from the Theatre series of Hiroshi Sugimoto. I wanted to acquire a work from this series since more that 2 years.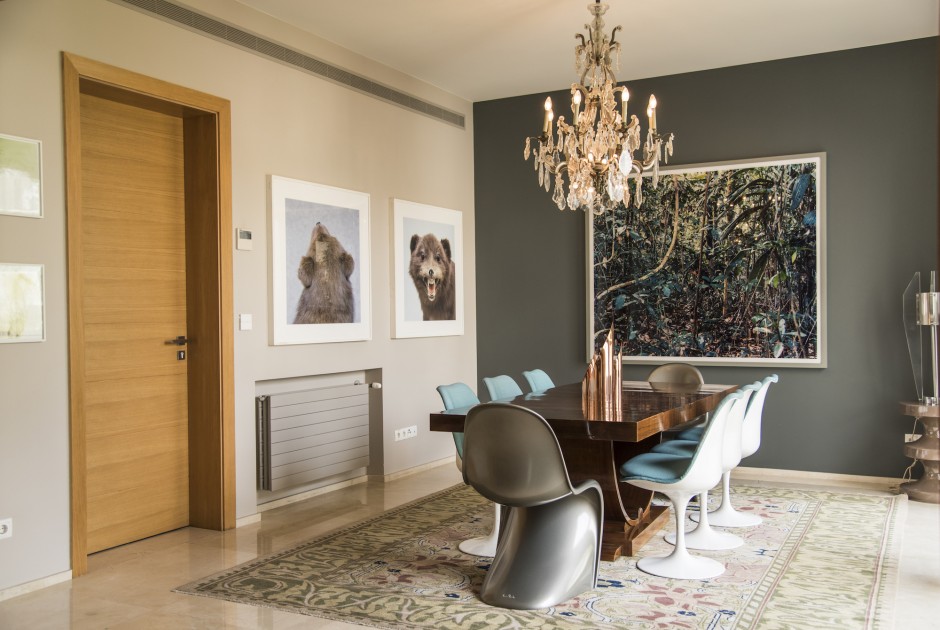 Why does photography attract you so much? Are you more interested in emerging or renowned photography artists?
It simply speaks to me, much more that painting, sculpture or installation.
I am interested in works that bring something new. Both have always interested me. Some emerging artist whose works are in my collection became renowned, such as Alex Prager or Taryn Simon. Some others are having international recognition like Lebanese artist Ziad Antar. His last show was co-curated by Hans Ulrich Obrist. However, I also enjoy established artists works such as Thomas Struth, Wolfgang Tillmans, Cindy Sherman, Walid Raad, Akram Zaatari, Gregory Crewdson, Philip-Lorca diCorcia, Hiroshi Sugimoto, Larry Clark, Nan Goldin, to name a few.
Is there any particular type of photography work that has consistently attracted you?
With time I have realised that I particularly appreciate conceptual photography or staged photography. I also like new-documentary photography, but I believe this kind of work is contemporaneous to this time around.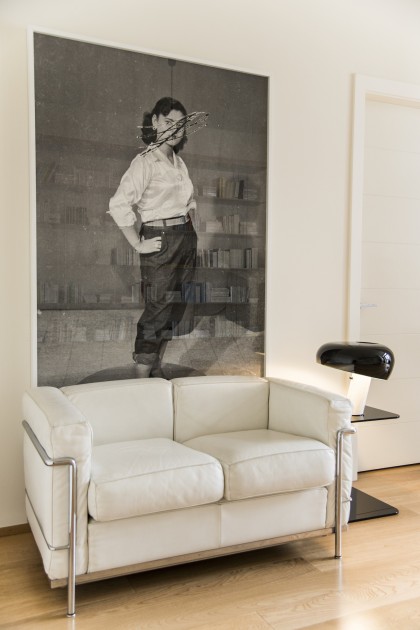 How important is it for you to meet the artists who created the artwork?
It is not so important; I do not look for it. When it happens, I do enjoy. I have always been keen on trying not to be influenced by my meeting with an artist, whether positively or negatively.
Have you met any frustration throughout building your photography collection?
No. I have always thought that being able to build a collection is a blessing, a pleasure that very few are able to achieve, whether due to the lack of knowledge, interest in culture or financial means.
What were the last pieces you have just purchased?
The last four are works from the Chinese artist Gao Bo, who just had a major show at La Maison Européenne de la Photographie in Paris, and from French Lebanese photographer Fouad Elkhoury.
What is your vision for your photography collection in the next five years?
To enhance it and strengthen it by discovering new artists and acquiring additional works by artists who are already present in the collection so as to have bodies of works from such artists. I also would like to add works by the Bechers and Thomas Ruff and by American artists, such as Louise Lawler and Barbara Kruger. I would also be very pleased to have some vintage works by pure photographers such as Koudelka, Cartier-Bresson, Klein and Davidson.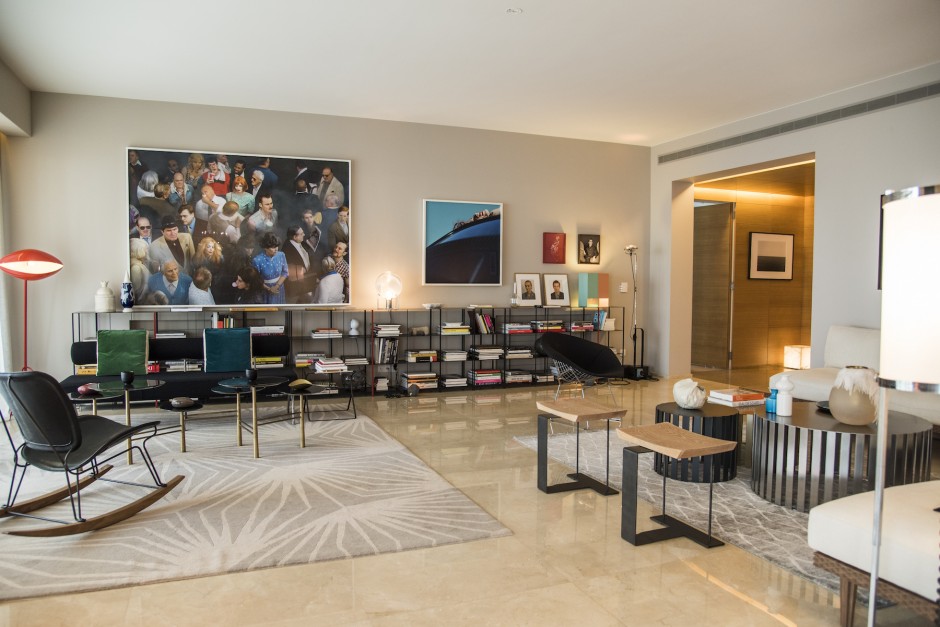 Photography and Beirut
Some people talk about "post-photography" these days. What are your thoughts?
It depends how we qualify photography today. For me, we are at the era of the image, which is beyond photography.
What is your vision for photography as an art form?
It is evolving. Photography is now one of the means of expression of an increasing number of major contemporary artists. I don't only think about performances that are documented but also artists like Vik Muniz, who thinks of himself as a sculpture artists using photography.
Can you name some emerging photography artists who should be on our radar?
I have been looking for some time at Torbjorn Rodland. Sammy Baloji is an artist on the rise.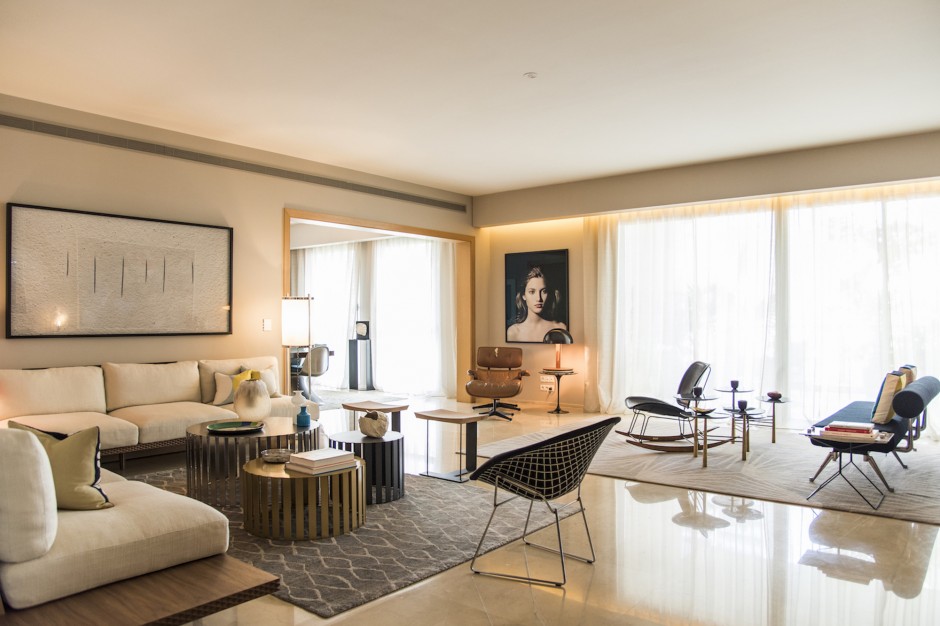 What motivated you to create an international photography and video art exhibition in Beirut in 2015? How was the experience?
I met Jean-Luc Monterosso, the director of La Maison Européenne de la Photographie, Paris a few years ago. We became close, and since we had the same passion, I envisaged the exhibition and proposed to him to co-curate it with me. The idea was a dialogue between private and public, images and moving images. But most importantly, I wanted to show the public that photography is present in local Lebanese collection. The main idea was for me to show works that were hung on the walls of the collectors in Lebanon, neither searching in their warehouses nor asking museums to lend works.
The experience was very interesting and motivating. I already have an idea that may materialize soon, but differently of course.
What do you think about the art scene in Beirut?
The art scene is very dynamic. A number of art institutions have opened during the last two years and art galleries are opening very large new art spaces, to name a few, the Aishti foundation, Dar el Nimer, Saleh Barakat Gallery and Marfa'. There are also other foundations and museums in the making. One of the largest collectors of modern and contemporary art from the Middle-East and North Africa, Ramzi Dalloul, will open this year his foundation and later on in the next few years its museum.
What are you especially excited about in regard to art in the next 12 months?
To continue enjoying and discovering, whether at art fairs, museum shows or through my discussions with the members of the acquisition committees of the Centre Pompidou and Tate Modern during our meetings throughout the year in a number of countries.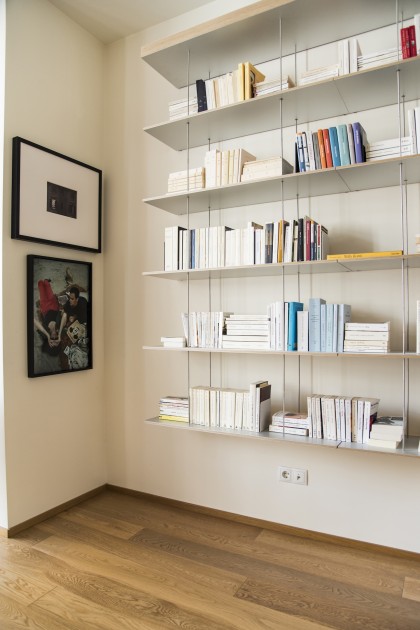 Need to find time for art?
You studied and worked in France before. How was the experience? How did it influence, if any, your perception in art?
Spending time in France since my childhood, and then studying and working there has definitely opened me to art and culture in general. It is an inherent part of my life.
You are carrying several roles in your legal profession. How do you find time to look at art?
I love to read and research. It is essential for me. I can easily switch to art after work. My mindset changes… I don't need to find time for art, it happens naturally.
How do you usually get information about the art market?
Through research, reading, my network of people and friends. You really need to follow up, to meet with others and discuss. In Lebanon, a new circle of art lovers, critics, curators, scholars, etc.… is emerging, and this is a good sign.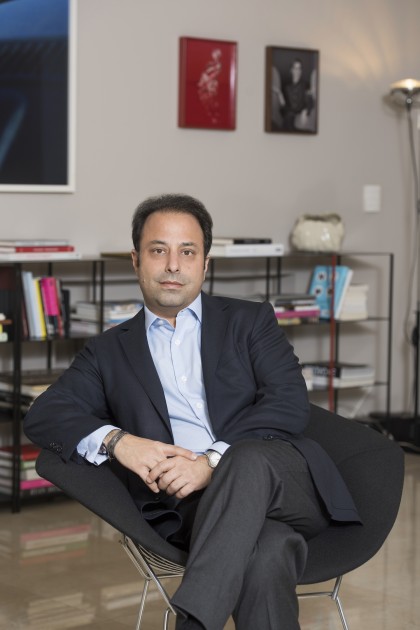 A selection of artists Tarek collects:
Akram Zaatari
Alex Prager
Fouad Elkhoury
Thomas Struth
Valérie Belin
By Ricko Leung