Started a chemical company in the 1970s and chairing the supervisory board of one of Poland's largest drug manufacturers, Jerzy Starak is successful not only in developing his business, but also in building an art collection. In 2008, he set up Starak Family Foundation and is sharing his family collection of modern art through the Foundation's Spectra Art project. A latest key theme of his collection is work of Polish female artists from the second half of the 20thcentury.
Jerzy Starak shared with LARRY'S LIST how he is introducing a modern form of patronage in Poland, how proven relationships with professional people are the most important thing either in business or collecting, as well as how the current 'Force Field' exhibition in Venice during Venice Biennale will give an important insight into what is intriguing, progressive and original in today's young Polish art.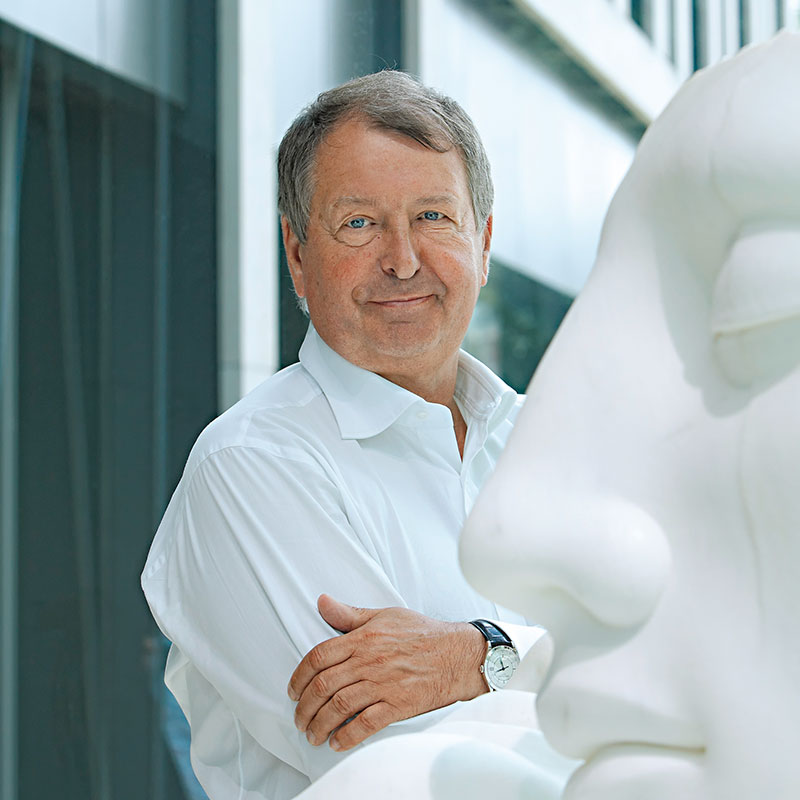 Collecting
What made you want to start collecting art? What is the main motivation behind your collecting?
Collecting art is a fascinating adventure that cannot be compared with anything else. For as long as I remember, contact with works of art has brought me joy and provided a fresh perspective on day-to-day issues. At the same time, I find many similarities between an art collector and a businessman. Apart from intellectual and aesthetic qualities, the process of making decisions, which are often risky and require considerable outlays, requires a sensitivity to levels of investment – which is equally exciting. Nevertheless, for me the value of art goes way beyond financial capital. In retrospect, I am satisfied with how far I have come. From an art enthusiast, acquiring selected pieces of art for my own satisfaction, I have become a conscious collector, obliged to support, promote, and at the same time, create phenomena in contemporary culture. Hence, today my main motivation is to create a museum collection, reflecting not the passion of an enthusiast, but of an explorer, making choices based on knowledge, vision and a sense of responsibility.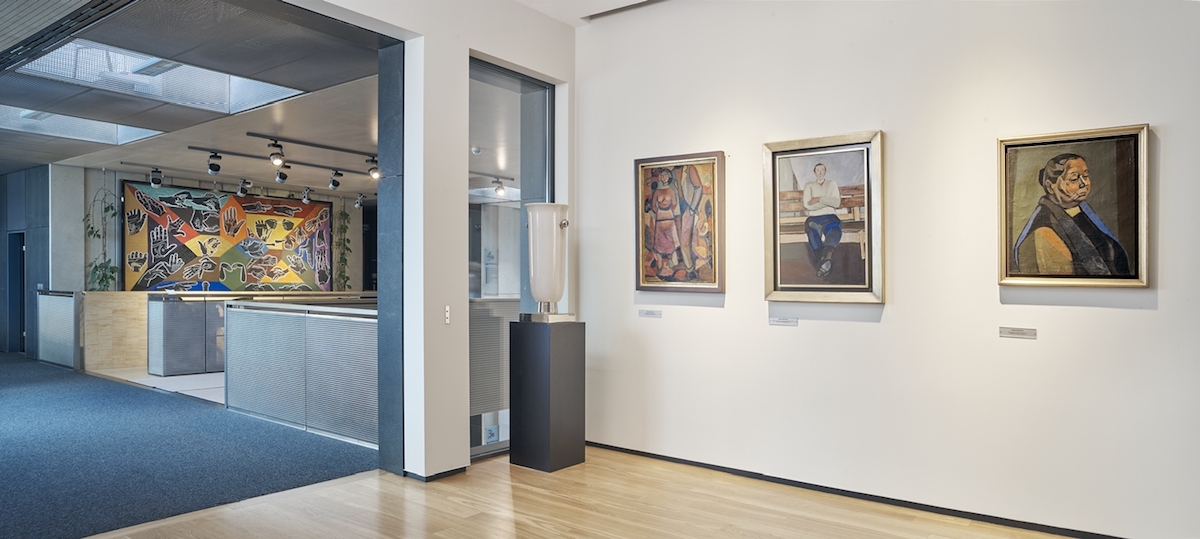 Why do you think it is important for you to focus on Polish artists? What is the proportion of emerging artists to established ones in your collection?
It has been a conscious decision influenced by the motivation I mentioned before – a sense of responsibility. National Institutions undertake many activities aimed at preserving the significance and highlighting the Polish contribution to great trends in avant-garde art of the 20thcentury. However, the Institutions are not capable of doing everything. In Poland, it is a volatile and dynamic issue, there are still too few private collectors who share their collections with the public. The establishment of an Institution to promote, develop and popularize the collection being assembled is, in my opinion, an integral part of collecting. I am still mainly interested in the works of Polish classics – after 1945. My goal is for the collection to be an accurate summary of the most important styles and trends of this period. At the same time, I care for the representation of not only great, acclaimed names, but also the ones that constitute interesting and intriguing angles. I must admit that I am coming to the decision to establish a section for the most modern art in my collection. It is an area that is slightly alienated from the mainstream of my selections so far, yet is not absent. I watch activities in the scope of the most contemporary phenomena with great interest and attention. My adventure is unfolding, and many things could happen.
Is there any particular type of art that has consistently attracted you, or anything that unites all the works you have acquired?
One thing that has always been important to me, is the impact map of a given work of art; the opportunity to complete the collection with themes which are missing, both from the entire collection, but also from the works of a single artist. A key theme which we have developed and expanded in the collection over the last two years, has been the work of Polish female artists from the second half of the 20thcentury – Alina Szapocznikow, Katarzyna Kobro, Magdalena Abakanowicz, Erna Rosenstein, Jadwiga Maziarska, Teresa Pągowska, Teresa Rudowicz, Maria Jarema.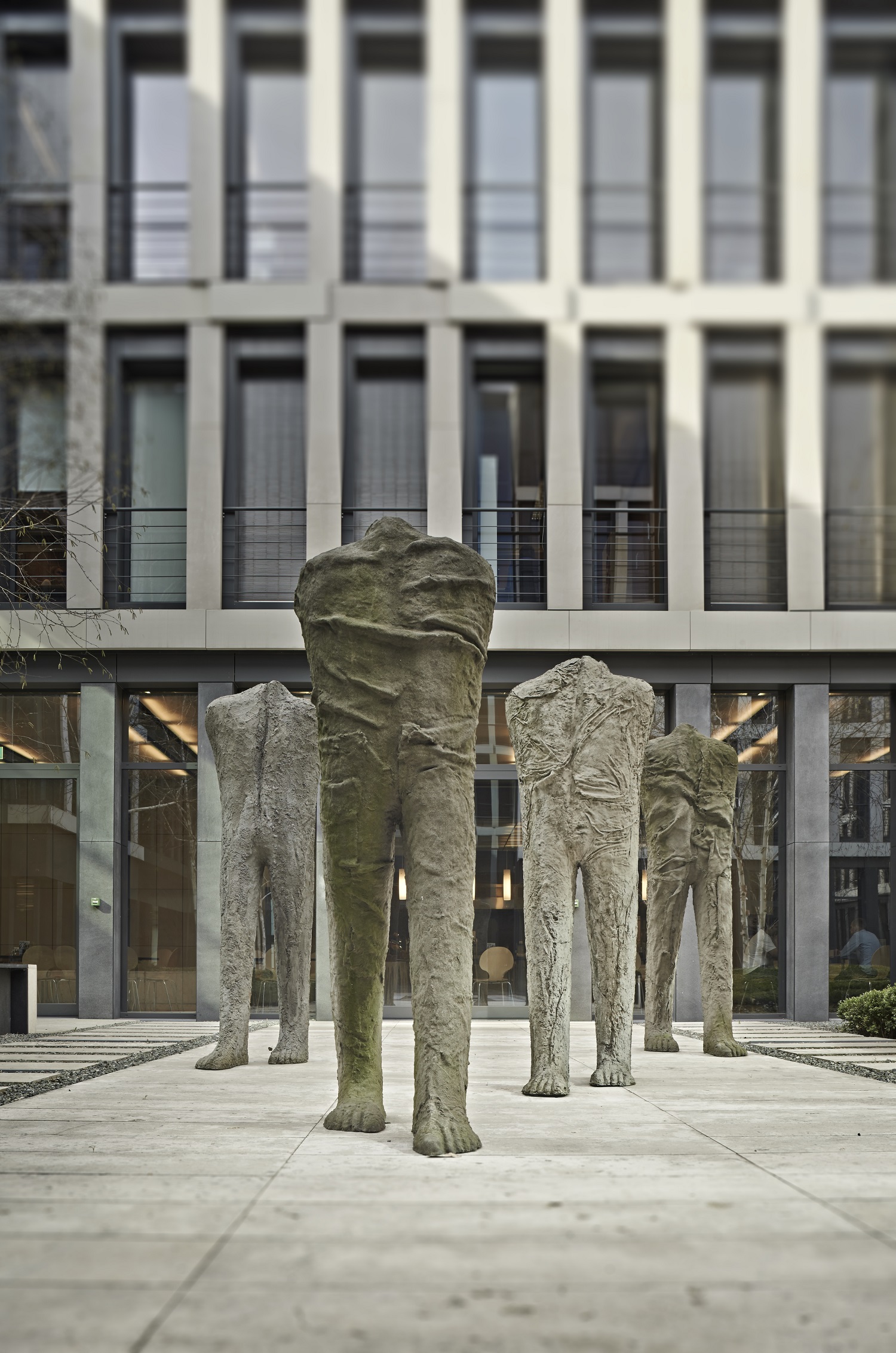 What were the first and the latest artworks you purchased?
The acquisition of classic works of Polish art, from the turn of the 19thand 20thcentury, mark the origins of our collection. I spontaneously enjoyed surrounding myself with beautiful paintings; and works of Jacek Malczewski, Stanisław Wyspiański, or Juliusz Fałat are definitely such pieces. Then, I became fascinated with the renowned Ecole de Paris. For me, the moment of transition towards post-war art was the work of Tadeusz Kantor, whose representation in the collection, is constantly being increased. One of the latest, important additions, which enriches the collection, is a gouache, by Andrzej Wróblewski – 'Martyrdom of Mothers' – which is a heartrending study of the drama of war. It is a part of the famous series entitled 'Executions', painted in the years 1948-1949, when the artist was only 21 years old.
In a sense, these two great artistic personalities, Tadeusz Kantor and Andrzej Wróblewski, define two, equally important pillars of the collection. Kantor was an undisputed patron of post-war avant-garde in Poland, a genius, who introduced Polish art to all the new styles, from Art Informel, through emballage, to performance. Wróblewski was a synonym of uncompromising and brave young art, an irreverent creator, who died tragically at the age of almost 30. He has become famous as the most outstanding painter of his generation.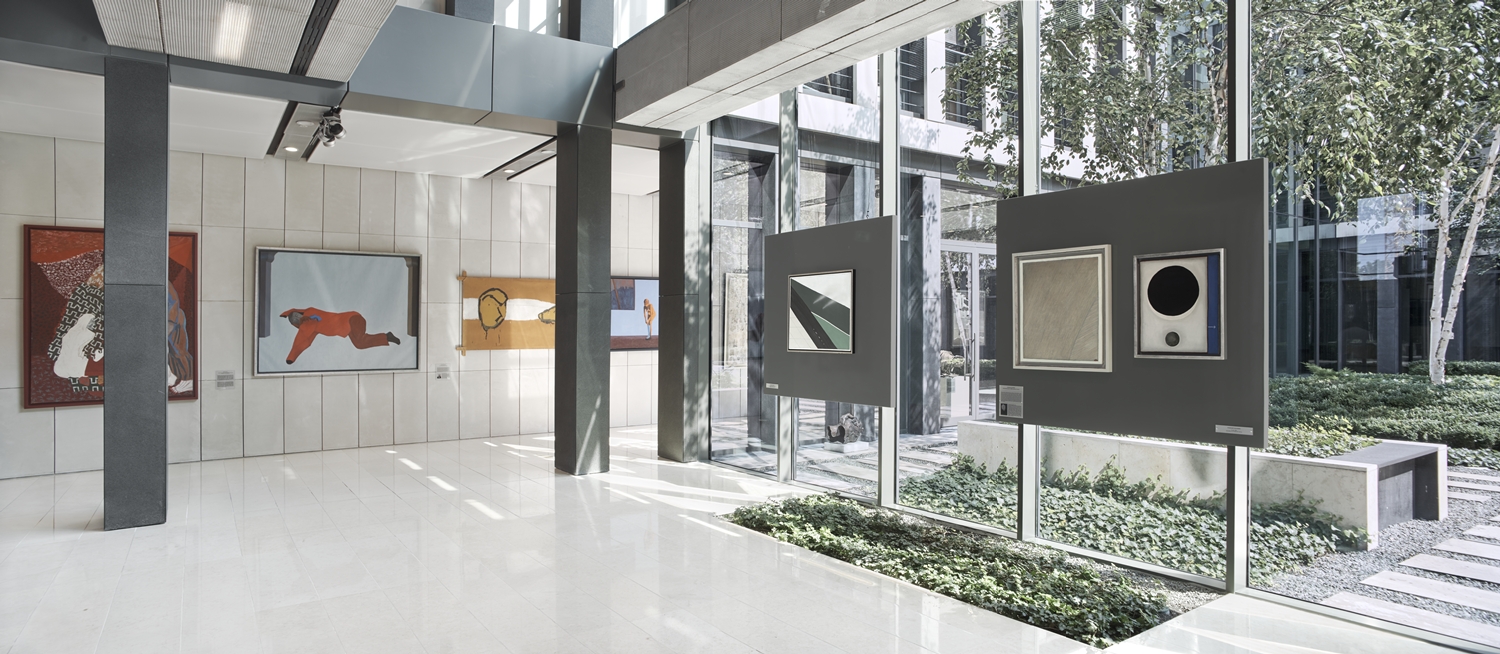 How many artworks do you own? Where do you display your collection?
I have been acquiring art for over 25 years and our collection is displayed in our residences across the world. This is the personal and intimate part of the collection. However, from the very beginning, my wish has been to share the art that I surround myself with. Personally, I think that it is crucial for a piece of art to truly 'come to life' through contact with an audience. As a result, the collection is open to constant development, dialogue and transformation. In my opinion, this is fundamental. The decision to open the collection to other people changes 'having' into 'being'.
The collection is exhibited at the Spectra building in Warsaw, where I have publicly exhibited part of our private collection of Polish art from the second half of the 20thcentury. The first paintings were displayed in 2009 and they are works by Wojciech Fangor and Stefan Gierowski, as well as sculptures by Magdalena Abakanowicz. Now the building is densely filled with almost 400 works of art. Initially, I wanted to share the collection with people I work with on a daily basis and with numerous guests visiting the site. This particular exhibit not only creates a friendly work environment, which is important for professional development; it stimulates creativity, through a universal language of art. I am convinced of this. Art helps us bond and build more long-lasting relationships.
Since 2013, each first Saturday of a month, we have been organizing curatorial tours of the exhibition. We are still waiting for a permanent place at the Museum of Modern Art in Warsaw, and the Gallery of 20th and 21stCentury Art in the National Museum, in Warsaw, has been temporarily closed. The Spectra Exhibition is currently the only permanent, publicly available display of post-modern Polish classics in Warsaw.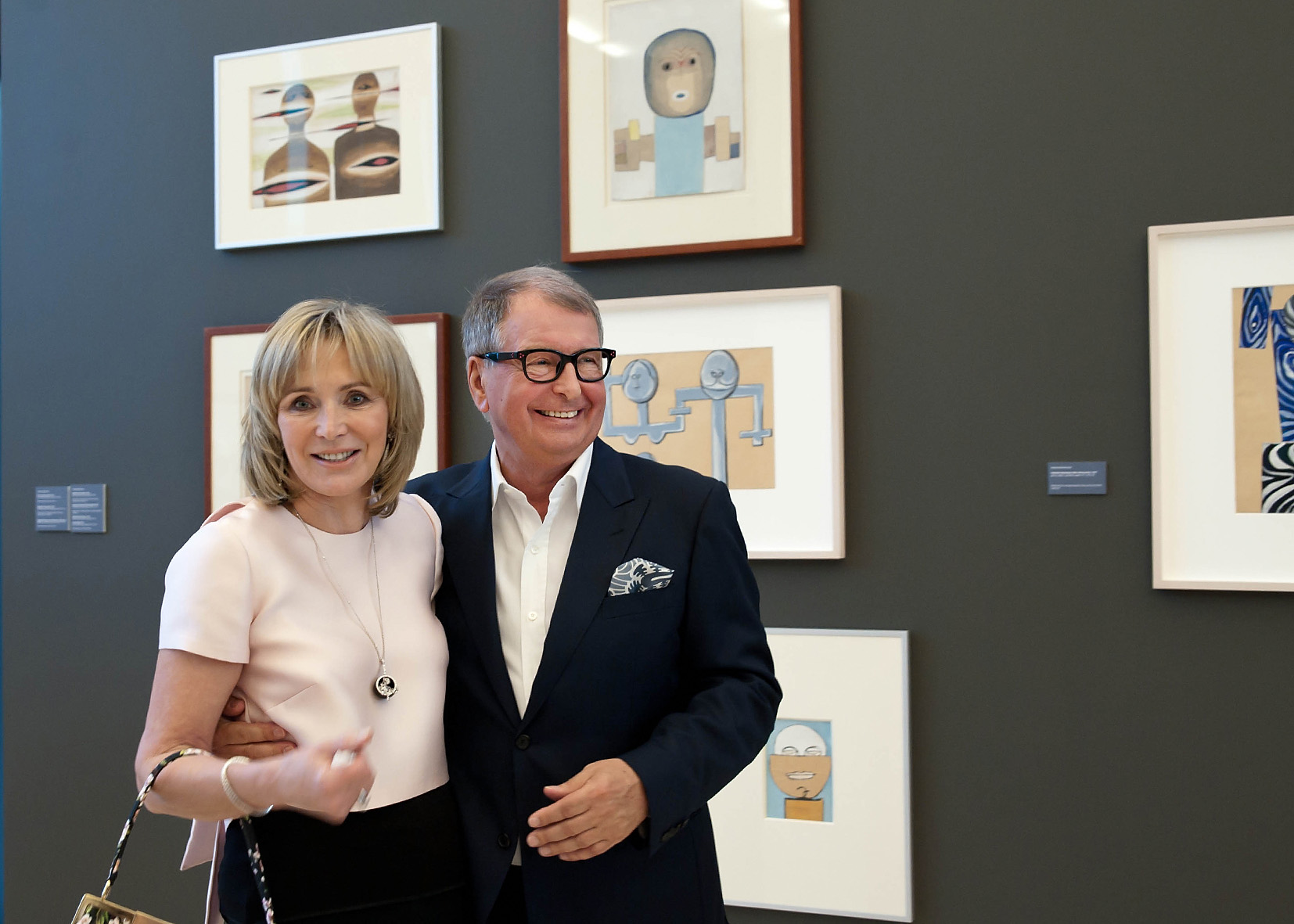 What considerations guide you to make a purchase?
Collecting art is, to a large extent, an on-going process and a series of decisions. Sometimes they are bold and risky, sometimes thought through, and sometimes just instinctive. I often take a long time to weigh arguments and decide on a purchase unhurriedly, but some decisions are taken quickly. At times, reason and logic get the upper hand and every so often emotions prevail. My invaluable and trusted advisor is my dearest wife Anna. Throughout the entire process, I trust her intuition, and I am open and receptive to her guidelines, vision and advice.
Is there any kind of artwork that can make you write a cheque without any consideration?
I understand that this question refers to dreams, and dreams should not be disclosed.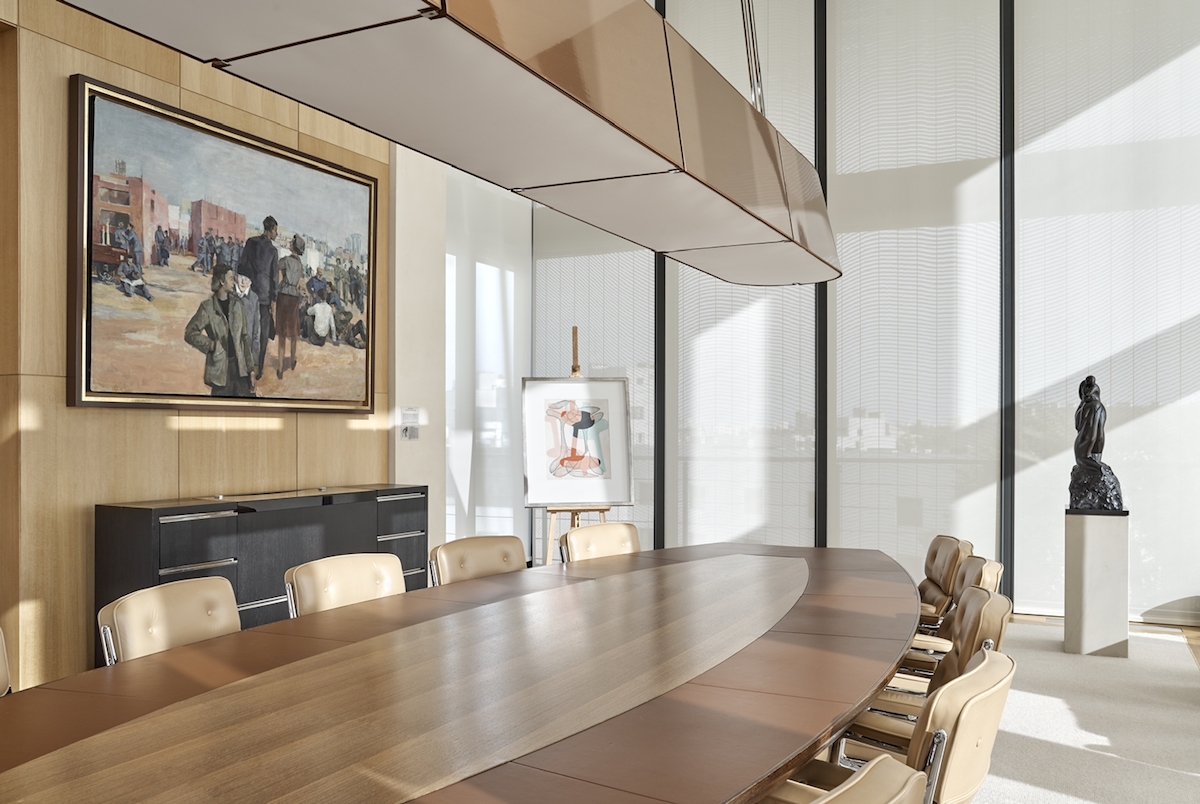 What is your most treasured artwork? 
This is a difficult question and I am not sure if any collector could answer it unambiguously. Definitely, I can point to some absolute rarities, the equivalents of which in Poland are only to be found in museum collections. First and foremost, the 'Afterimage' oil painting by Władysław Strzemiński, the father of Polish avant-garde. It has been difficult for me to part with this piece as it joined the 'Kobro/Strzemiński' international touring exhibition for the summer, exhibited at Reina Sofia in Madrid and Centre Pompidou in Paris. The piece is now on display until the end of June at Gemeentemuseum in The Hague. The exhibition has been prepared by the Art Museum in Łódź, which holds the most important collection of pre-war avant-garde in Poland. We have been cooperating with the Museum for years, and the Starak Family Foundation is its main sponsor.
An exceptional piece in the collection, is a set of 7 objects – strategic games and games of chance by Ryszard Winiarski. The unexpected discovery of these works in the Netherlands and their acquisition for the collection marked the beginning of our intensive works on bringing back the memory of this exceptional, yet slightly forgotten artist. We have prepared an exhibition in Warsaw and then in Venice, in 2017, as an official event accompanying la Biennale di Venezia.
The 'Neutronicons', two compositions from the 70s, made of lenses by an exceptional theoretician and an outstanding representative of conceptual art, Jerzy Rosołowicz, are absolutely unique artworks in the collection.
What is your advice to young and fresh collectors?
In retrospect, I believe that either in life, in business, or in art collecting, proven relationships with professional people are the most important thing. It is crucial to build contacts based on partnership and trust with art dealers, advisors, galleries and representatives of auction houses. In my opinion, it is also significant to understand the mechanisms of the art market and the role of each engaged entity, including a collector. From the very beginning, it helps avoid misunderstandings and wrong decisions.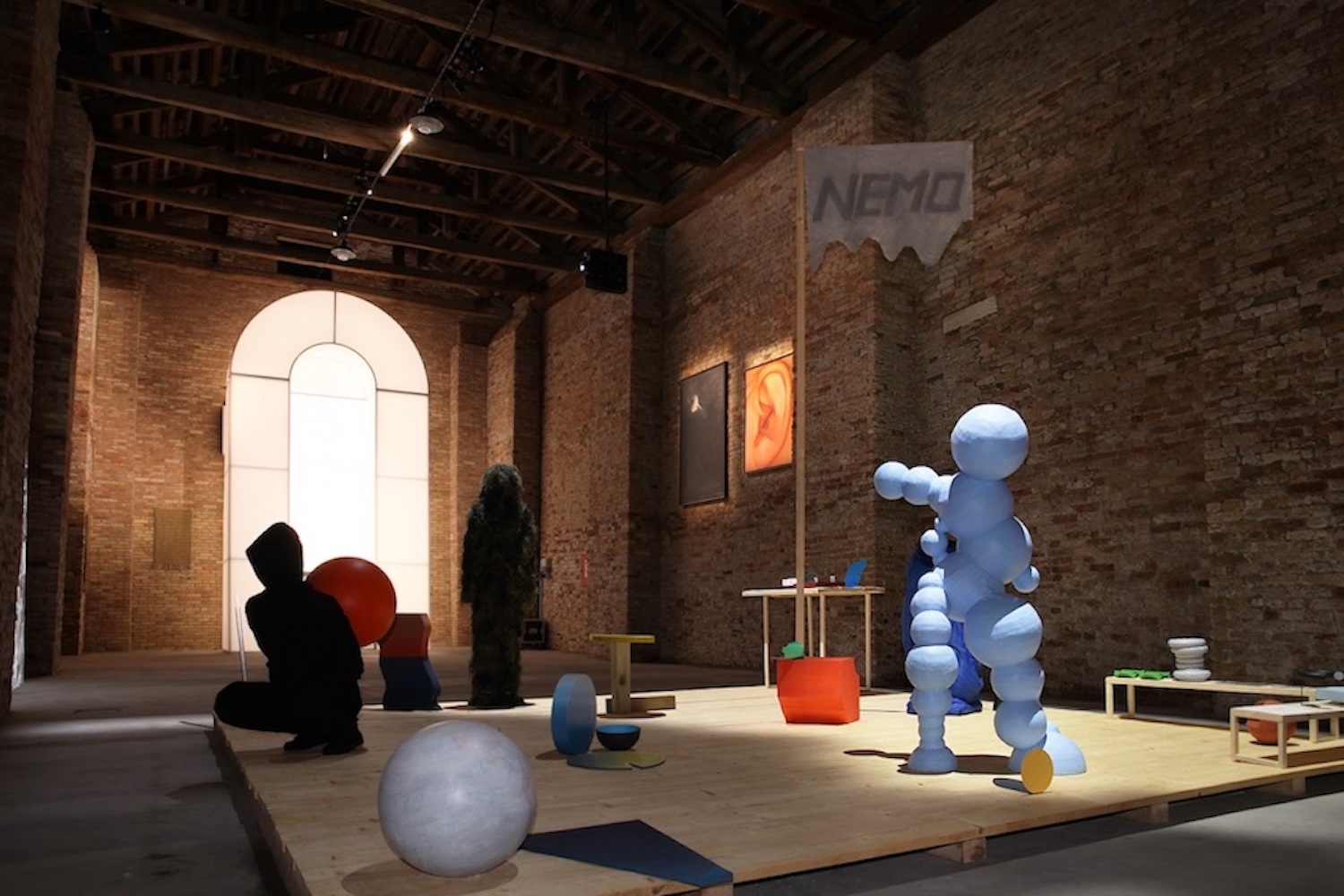 Spectra Art Space
What is your motivation behind opening Spectra Art Space? What do you want to achieve through it?
It is my ambition to creatively merge two forms of activity in the scope of a special patronage: the public sharing of a private collection as the starting point on a journey to engage with broader activities in the world of culture. This is how the Spectra Art Space project came to life. It is an experimental space dedicated to contemporary art, where we organize exhibitions in cooperation with various cultural institutions.We act extremely dynamically. We are a recognizable and popular location on Poland's cultural map.
Private or corporate art collections throughout the world have been doing this for almost thirty years. Within the framework of a social responsibility strategy, the world of business significantly complements and augments the measures undertaken by national institutions and non-governmental organizations, thus creating a modern form of patronage. Today, renowned individual donors creatively impact art and ensure its stable development through their own cultural institutions, with a programme of regional exhibitions and education. That is the purpose and the mission behind Spectra Art Space.
How to achieve its missions? And what are the challenges?
First and foremost, we want to achieve this through an intense programme of exhibitions in Warsaw, support of important cultural initiatives, in Poland and across the world, as well as building a trusted public and private partnership. There are more and more ideas and possibilities.
The challenge is to create a widely influential model of private patronage that could be an incentive and example for others. I believe that there should be considerably more initiatives like those under my patronage. It was my conscious decision to operate in Poland. I have understood and experienced the reality in which Polish art functions. At the same time, I value ingenuity and progressive ideas. I am not new to introducing world standards to my native country. This is how I have been acting in business for years. I trust my knowledge and intuition. It is clear that there needs to be the first time in everything.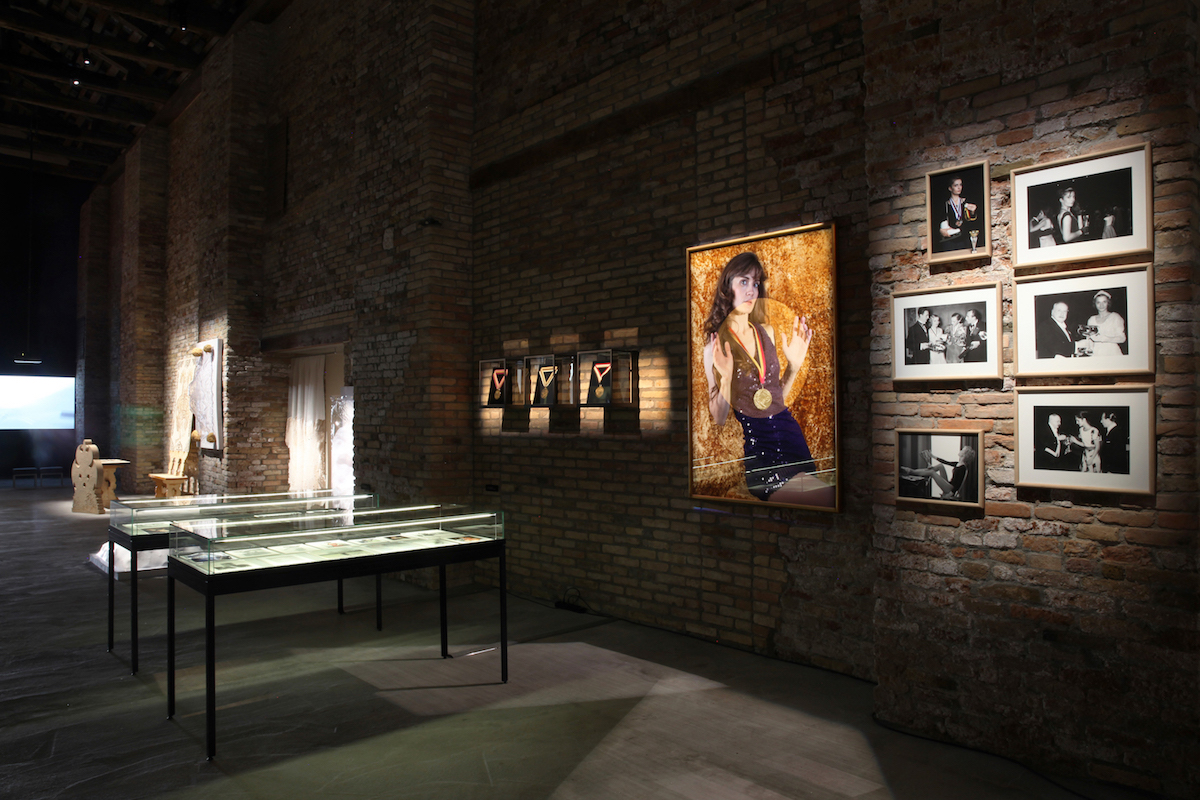 How far do you involve in the exhibition programming and the curating of exhibitions at the Space?
At the beginning of each year, I summarize what we have achieved, I evaluate our approach for the coming year, and finally approve the strategy prepared by the Starak Family Foundation, namely the President, Elżbieta Dzikowska, and the Spectra Art Space team, managed by Ania Muszyńska, its curator. I know that I can trust these people, and I am proud of their day-to-day work. Personally, since the beginning of Spectra Art Space, I have paid particular attention to the execution of projects intended for young artists, supporting their ideas and funding ventures that are important to them.
Can you share more about the current 'Force Field' exhibition in Venice now?
For me, this is a very significant event. For a very long time I have been planning to organize an event that, on an international level, could help young Polish artists to effectively develop their careers. It is crucial to remember that we live in a very dynamically changing reality. Its most current representation, in-depth observations and sensitive conclusions can be clearly seen in their statements. With young artists in mind, in 2013, in Spectra we inaugurated the SOON_ project. Since then, over 45 young artists have faced a site-specific challenge. Last year, we decided to make a review and to select from the previous participants the particularly outstanding ones. Based on the works prepared by them and sponsored by the Foundation, we prepared premiere projects for the exhibition in Venice taking place during one of the most important contemporary art festivals in the world. On a personal level, it was a great satisfaction for me to accompany the artists throughout the process and to be a friendly partner and a patron.
The exhibition will be displayed until 15 September, and I believe that it is an important insight into what is intriguing, progressive and original in today's young Polish art.
Can you name some emerging Polish artists who should be on our radar?
The work of thirteen young artists will be displayed at the exhibition in Venice, and let's keep it that way.  I am naming all of them: Norbert Delman, Małgorzata Goliszewska, Bartek Górny, Laura Grudniewska, Marta Hryniuk, Kornel Janczy, Tomasz Koszewnik, Dorota Kozieradzka, Magdalena Łazarczyk, Karolina Mełnicka, Maciej Nowacki, Cyryl Polaczek, and Stach Szumski.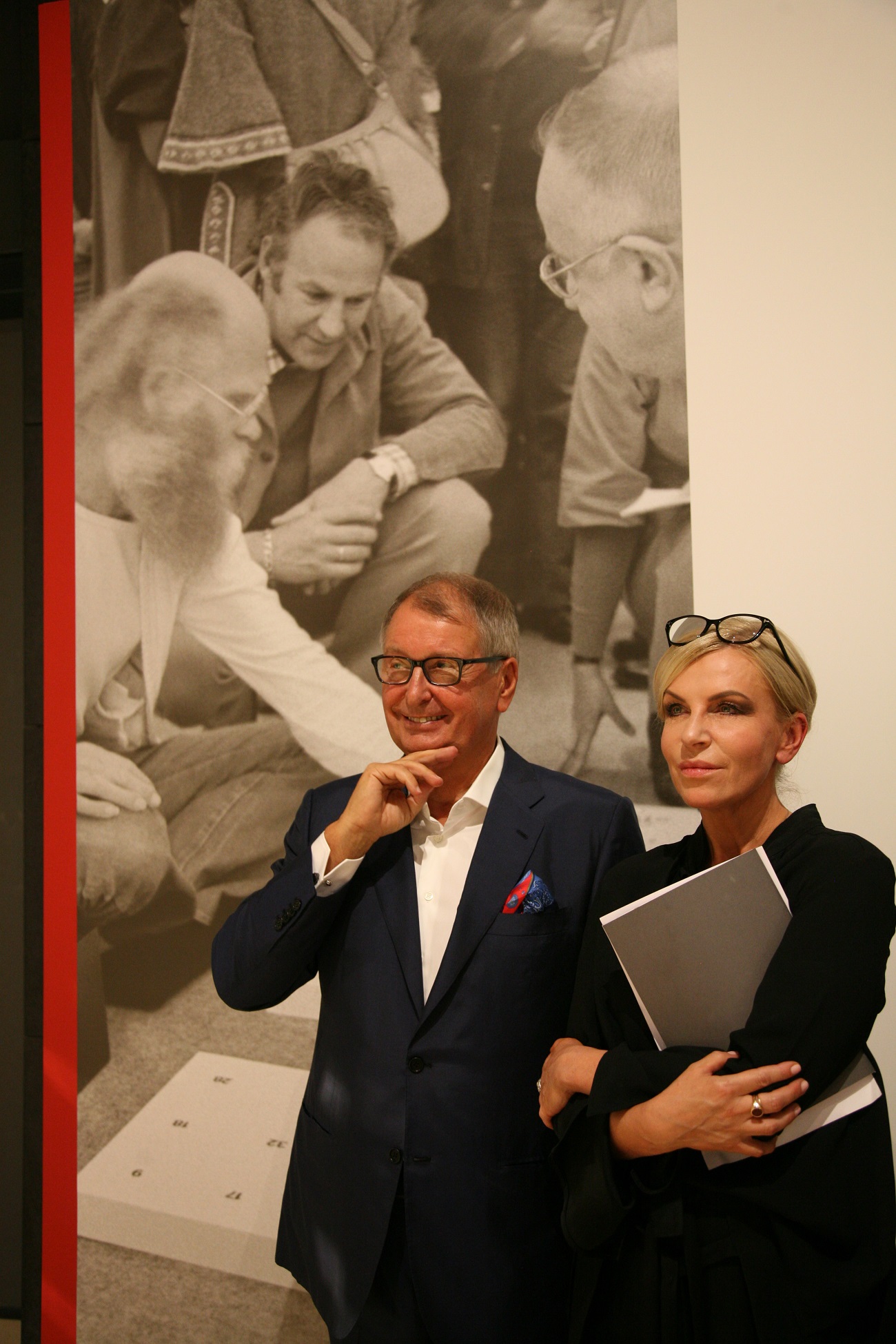 Related: Starak Family Foundation 
A selection of artists Jerzy collects:
Alina Szapocznikow
Andrzej Wróblewski
Erna Rosenstein
Magdalena Abakanowicz
Tadeusz Kantor