With nearly 74 million views on YouTube alone, BIGBANG's music video "BAE BAE" features an artwork by Japanese artist Kohei Nawa. BIGBANG is the band of T.O.P, who is a K-Pop superstar and obviously also an avid promoter of contemporary art and a collector himself. In early October 2016, T.O.P took a further step in his art career by guest-curating a special auction for Sotheby's Hong Kong. The twenty-nine-year-old musician has worked on art-related projects recently, including serving as co-curator of the exhibition "The Eye Zone" at Singapore's ArtScience Museum in 2015 and loaning part of his collection to Yang Haegue's exhibition at the Leeum Samsung Museum of Art in South Korea.
In this exclusive interview, the pop sensation T.O.P shares his thoughts on Gerhard Richter and supporting emerging artists, as well as his ambition to set up a museum.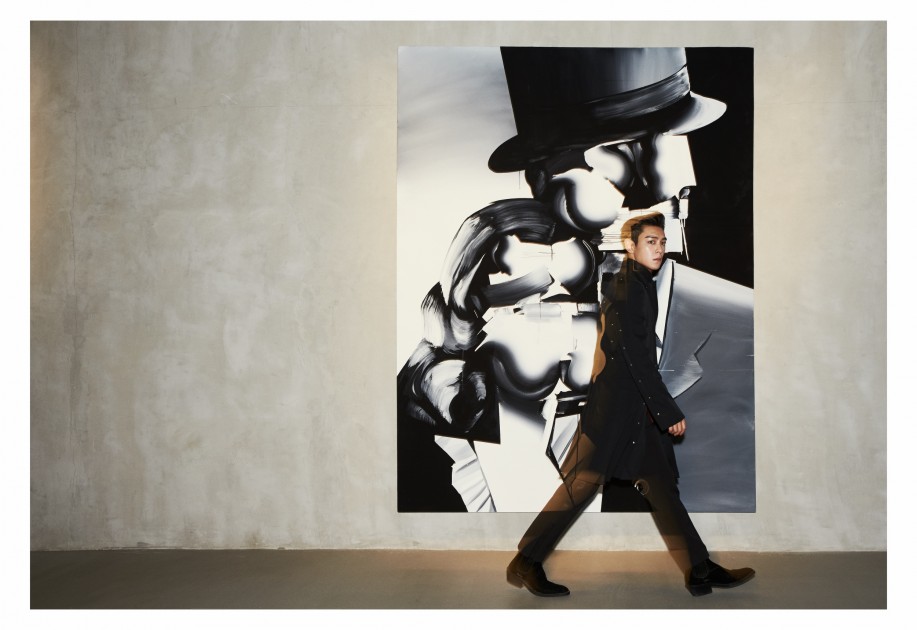 Dear T.O.P, when and how did you get interested in art?
On both my mom's and my dad's side, all women were involved in the arts. So I was sensitive about visual things since my childhood, and I came to think that the environment I am in and all the things surrounding me were influential. I think that is how I got interested.
Your fans, and of course Larry's List, are very interested to know more about your collection. Please introduce it to us.
I am actually always very cautious about going public with my personal collection. However, I can say that I have a varied collection of furniture, fine art, sculptures, and other works which do not rely on one style only. For design objects, I prefer stable balance coming from visually new lines and shapes, and for artworks I see the concept and depth of philosophy as the most important. I try to observe how beautiful an artwork is by looking for the unique thoughts, concepts, and philosophy inside.
We saw that one of our favorite artworks, "Deer" from Kohei Nawa appeared in a music video by BIGBANG. Have you ever participated in the visual effects of music videos? Do you have plans to create artworks yourself?
Visual beauty influences the realm of art that I am involved in (music, acting, and all other expressive parts) the most. When I am impressed by new beauty that I have discovered, I always try to remember the impression and develop that emotion into new inspiration. That inspiration sometimes appears as unconventional lyrics when I am working on new music pieces. I participate in the process of mapping out the ideas and concepts for the music I write, working together with music video directors and other professionals. Maybe in the future there will be an interesting event where I can showcase media art consisting of videos or music that I have made.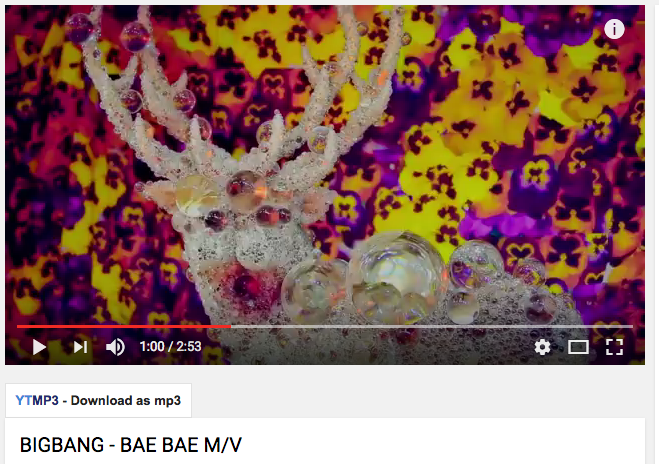 What do you feel when you see a beautiful design and marvelous contemporary artworks? How does that influence the singer and artist T.O.P?
Art is the pleasure of my life, and it is a type of break for me.
It is exciting to see that the young art lover and collector T.O.P is now also serving as a curator for a special Sotheby's auction. Please share some more information about that project with us.
First of all, I am happy to participate as a curator in such a meaningful auction. This auction is meaningful in many ways. For Sotheby's, it is a first collaboration with a young Asian collector, and for me it is a chance to officially debut as a curator.
In addition, it is a very significant and meaningful project to me, as in contrast to many other auctions, this auction donates a portion of the profits. [A portion of sale proceeds will benefit the Asian Cultural Council (ACC) to support emerging Asian artists.] I but also many other people, prepared this auction for one year with lots of effort. The attention many people will give to this project, and seeing the exhibition and participating in the sales, will make the project even greater.
How was the auction participation realized?
A year ago, Sotheby's approached me with the idea. They were very interested in me as I am a young collector. During our talks I showed my intention that, for collaboration to take place, there has to be a good purpose instead of just a commercial project—then I am willing to be part of it.
In Asia, there are a lot of talented artists who are in challenging situations. I wanted to do a project that can support them. So I started it.
We have also heard that you are dreaming of being a gallerist. Should we see the Sotheby's event as a beginning? Or are you planning to organize a collection exhibition?
I have a dream to establish a very small museum to share my collection, which I feel is beautiful, influential, and impressive. If I can share those artworks with many people and share happiness from it, I think it will be very valuable and will make me happy as a collector.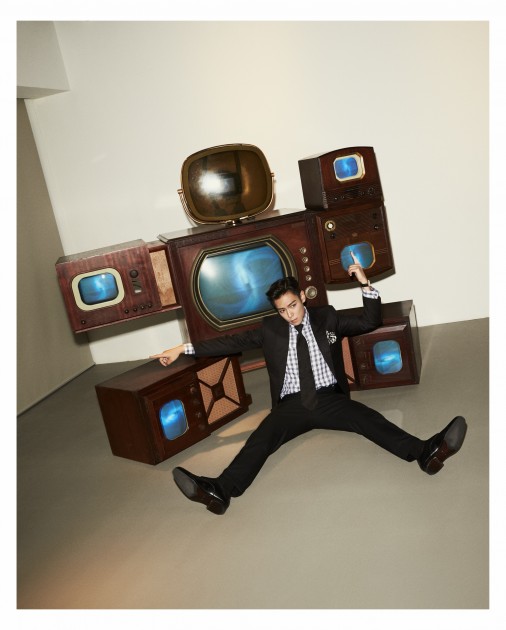 Is there anything you want to achieve through art in your life?
I would like to share the beauty that art gives with many young people, and make them feel the beauty in an easier way. I always want to make projects that can help young artists who are in a very difficult situation—am trying to search for something new in art fields, no matter if it is contemporary art, music, movies, or performance.
Who are your favorite Korean/International artists?
I have too many to mention them all, but for international painters there are Mark Grotjahn, Rudolf Stingel, and Mark Bradford. As an art collector, I always study new artists and learn their concepts in a great capacity. But I always come back to Gerhard Richter, who is one of my favorites.
In regard to Korean artists, I like paintings by Jina Park these days.
Do you have your own standard when collecting artworks or recommending artworks to other collectors?
Simply put: it is the "beauty." Because artworks have to be beautiful in my understanding. I judge how new the concept is and how far the artist has developed new ideas.
Also, it is important how much I am persuaded by it in the end. I think contemporary art and artworks should always include new revelations of beauty.
Related:
BIGBANG's music video of "Bae Bae"
T.O.P Curates Contemporary Art Auction
Instagram: @choi_seung_hyun_tttop
A selection of artists T.O.P collects:
Kohei Nawa
Jina Park
Many thanks to Art Busan (http://artbusankorea.com), and especially to the fair manager Ms. Minju Kweon, for facilitating this interview.
The interview was translated from Korean.