Bruno Bolfo is one of the five collector-founders of ICA Milano, a private non-profit institution for all arts and contemporary culture in the basis of ecological projects.
Driven by curiosity on Bruno Bolfo's arty Instagram profile, LARRY'S LIST spoke with him, who shared how Keith Haring became the art enlightenment of Bruno Bolfo, why he is more interested in emerging artists, which artists' works he missed the chance to collect, and why he and other founders chose to establish ICA Milano in Ripamonti area in Milan.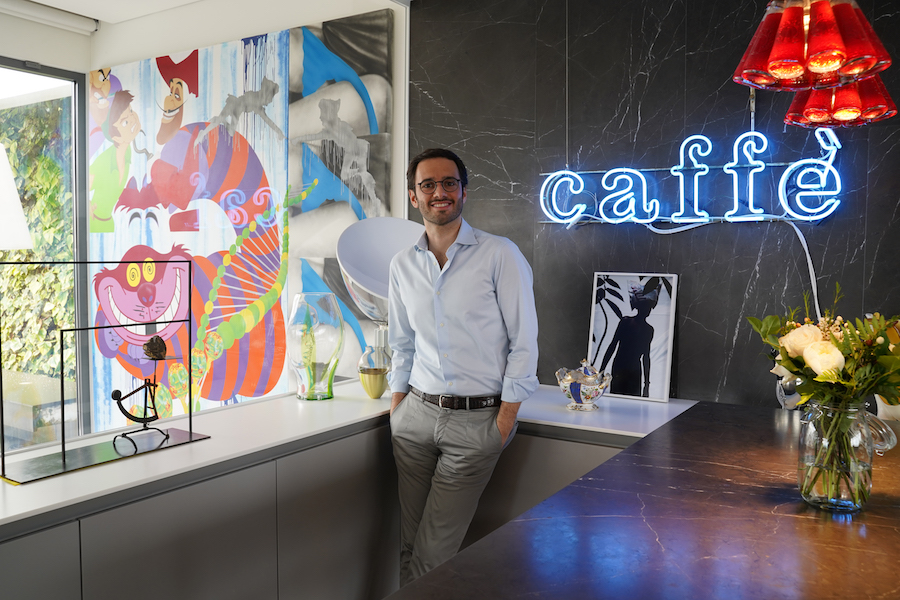 Collecting
What made you want to start collecting art? What is the main motivation behind your collecting?
I don't think there is necessary a main motivation and a trigger behind starting to collect art, but I believe every collector has personal emotions that translate into his/her collection.
In my case, the collecting process started in a very natural and smooth way. I don't remember a specific episode that made me think: "ok, now it is the time to start collecting art".
My curiosity was and continues to be a fundamental element for me. I see that everything starts from the willingness to discover, study and understand, and that has a direct impact on how and what I collect. The curiosity does not concern only the collecting process, but it continues also when I look at and enjoy the artworks I have in my collection.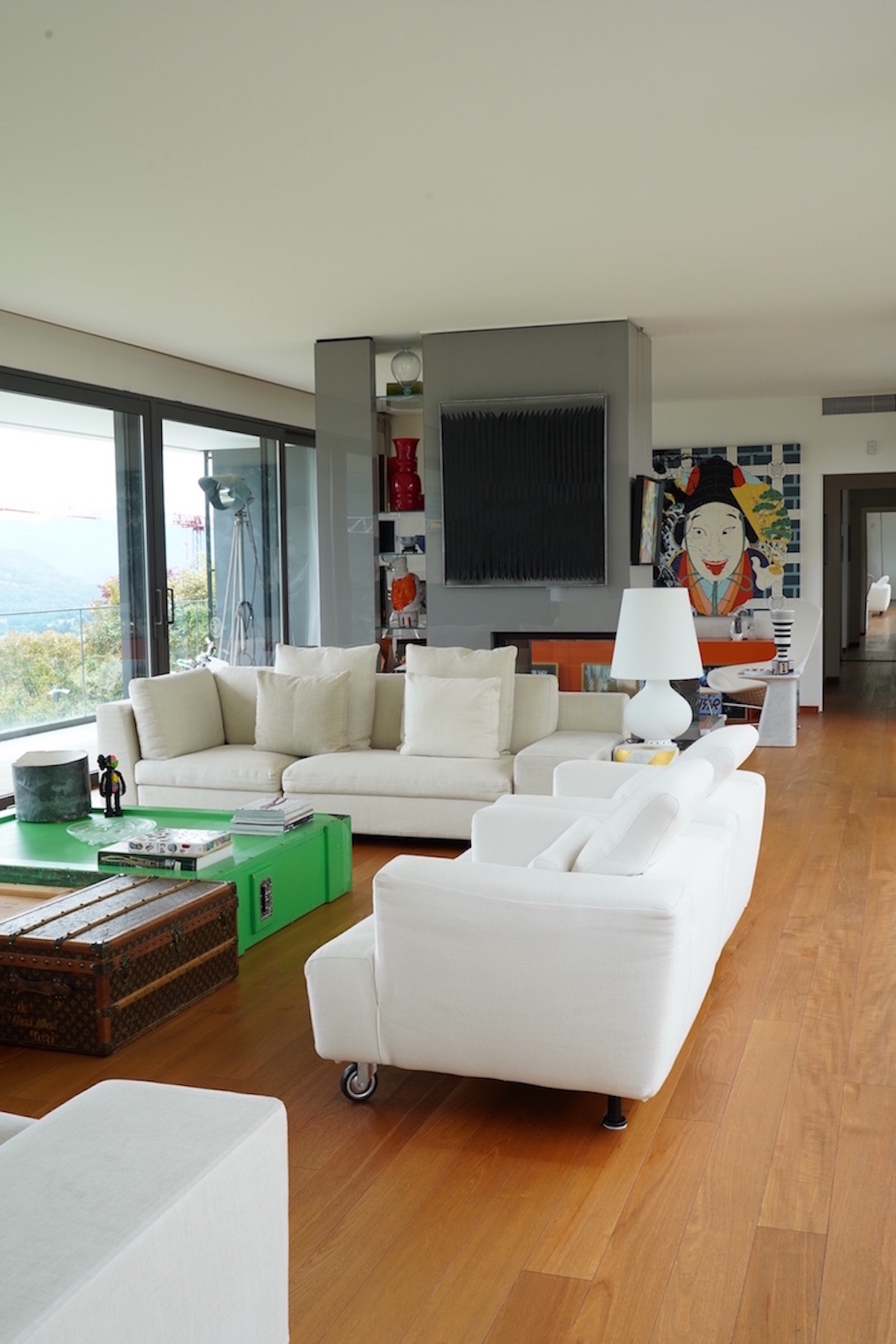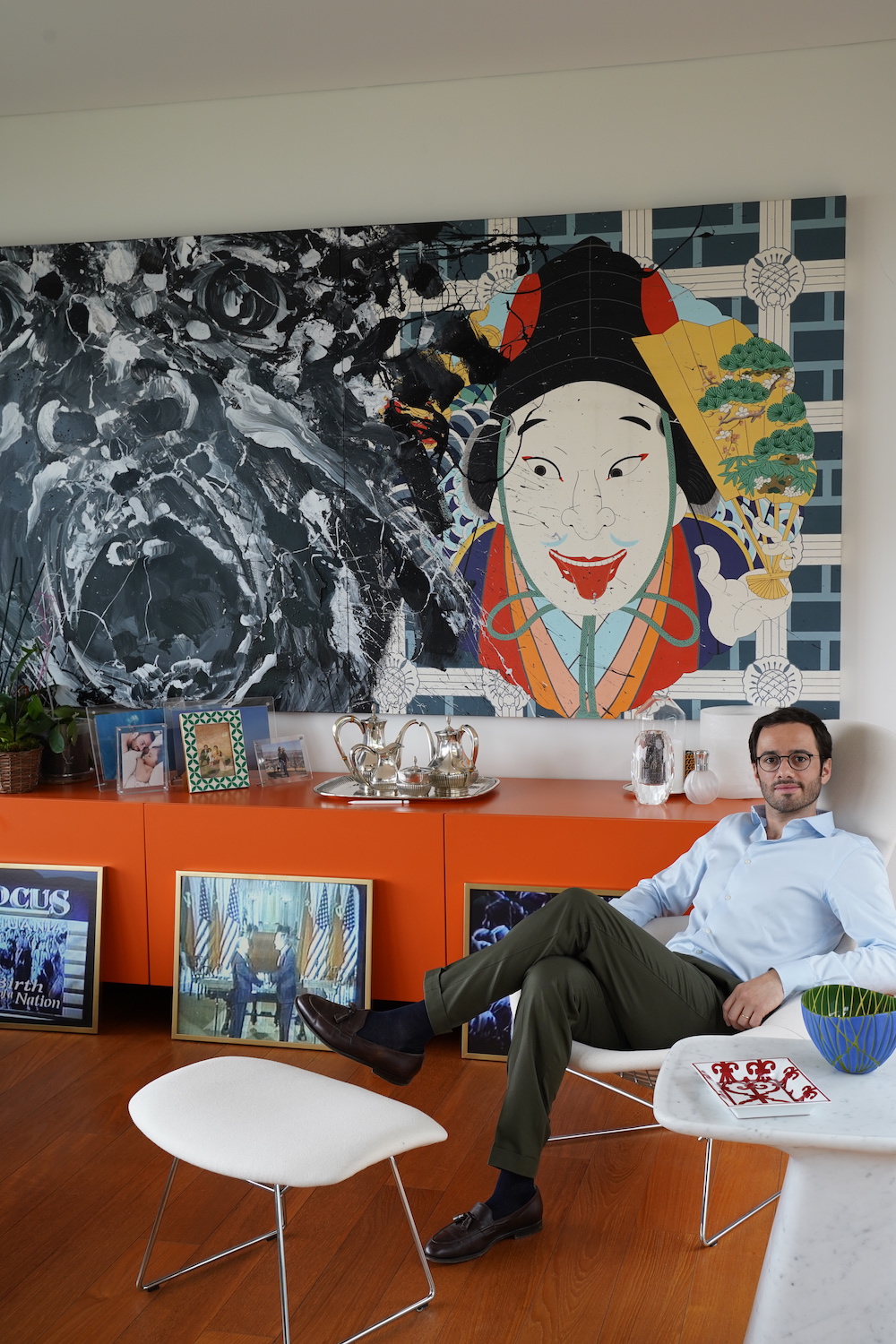 When did you fall in love with a piece of art? What was it?
Nobody at home used to collect art even though my family has always had a good sensitivity towards refined things.
Everything started in high school. I attended a science school and had the possibility to choose art as additional subject. There I started experiencing the interest and the love for it.
I always liked Keith Haring's works, and the art piece that made me fell in love with art was "Andy Mouse". I used to have it everywhere, like on my computer desktop and on phone screen. I started buying books and catalogues about Keith Haring, visiting his shows and discussing about it with people involved in the art industry. I was curious and wanted to enjoy and understand as much as possible his art and the influence he had on the art world.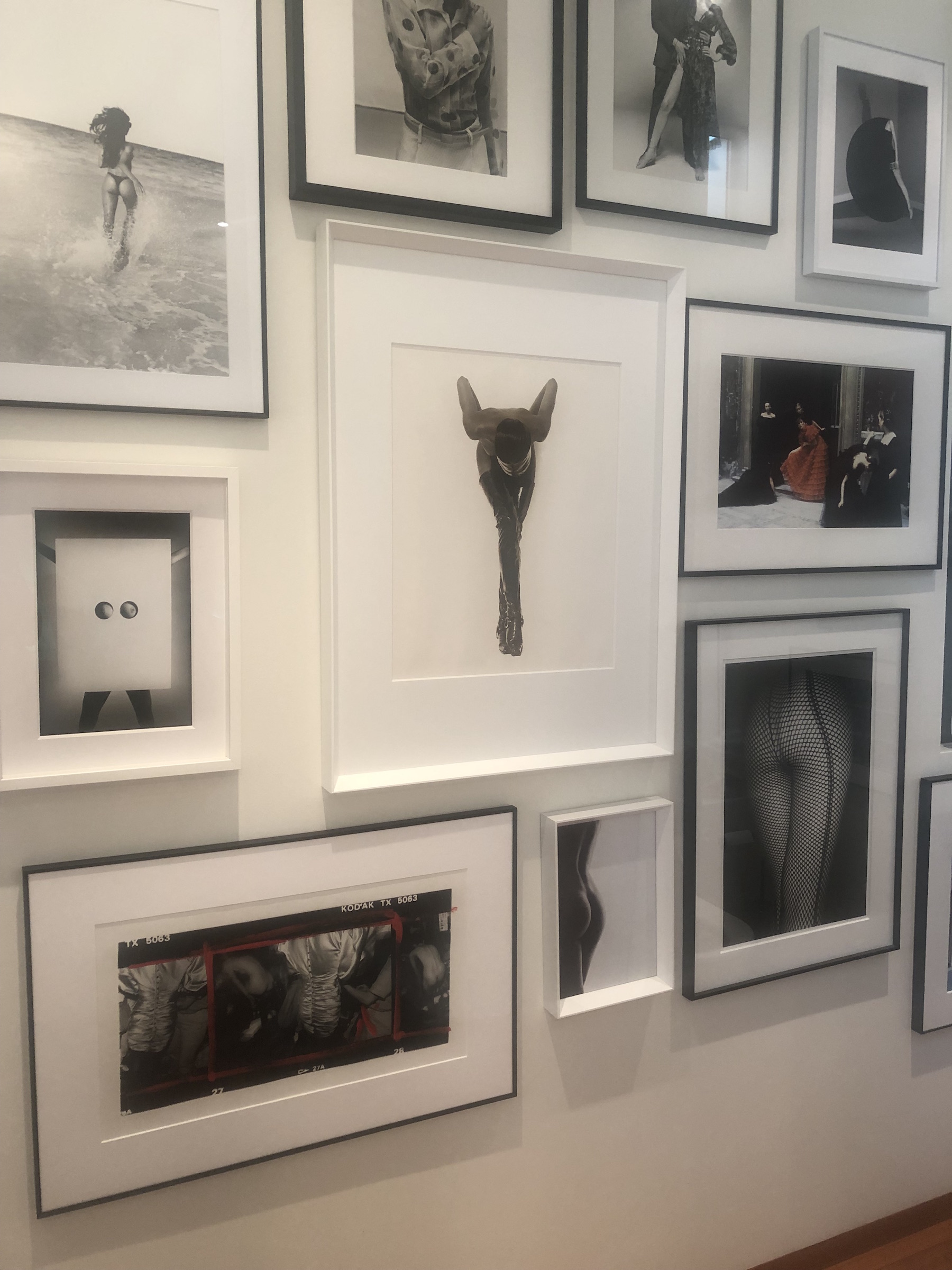 What is your focus regarding the artists in your collection? Are you more interested in emerging or renowned artists?
My collection started with emerging artists, and the main reason was due to my young age, and therefore, my limited budget.
Deeply studying the artists I liked soon became part of my collecting approach, and today it is a very important part of it. This influenced my way of collecting, that is never impulsive, but I tend to look, think, research and study the artists or the artistic movements I like, and afterwards I decide which and what to collect. Sometimes the process of research of the artwork could take long time, as it happened with Haris Epaminonda – I decided to collect her works at the beginning of 2014, and I finally found the work that fits in my collection at the end of 2018.
This approached sometimes prevented me from purchasing artists whom I liked at the beginning but realized I did not really after a while, but also it happened that I missed the works of art I really like, as it happened for Lara Favaretto's and Francesco Vezzoli's work.
Now I tend not to collect predominately emerging artists, but my attention is more on contemporary and re-discovered artists, not necessarily renowned; and I also collect photography, mainly fashion ones. I realized I am very interested in old masters too, especially "fondi oro" and Renaissance, even though my current knowledge on them is very limited.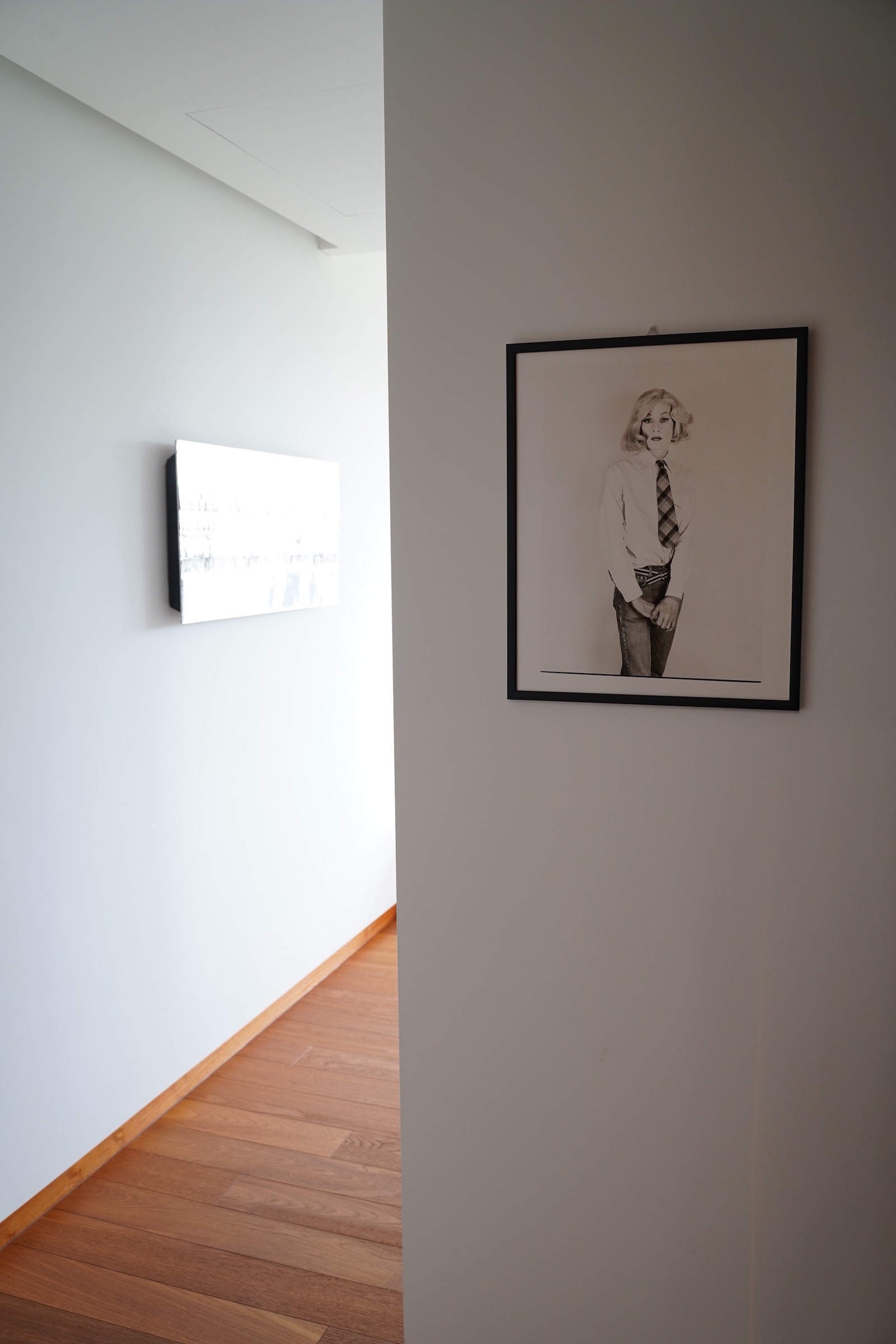 Is there any particular type of art that has consistently attracted you, or anything that unites all the works you have acquired?
I'm attracted by conceptual art and in general by art that stimulates my curiosity.
What were the first and the latest artworks you purchased?
The first one is a "Marylin" work of the Chilean artist Marcella Bonfanti bought in 2007, while the last work I acquired is a photographic sequence of "Birth of Nation" of Jonas Mekas.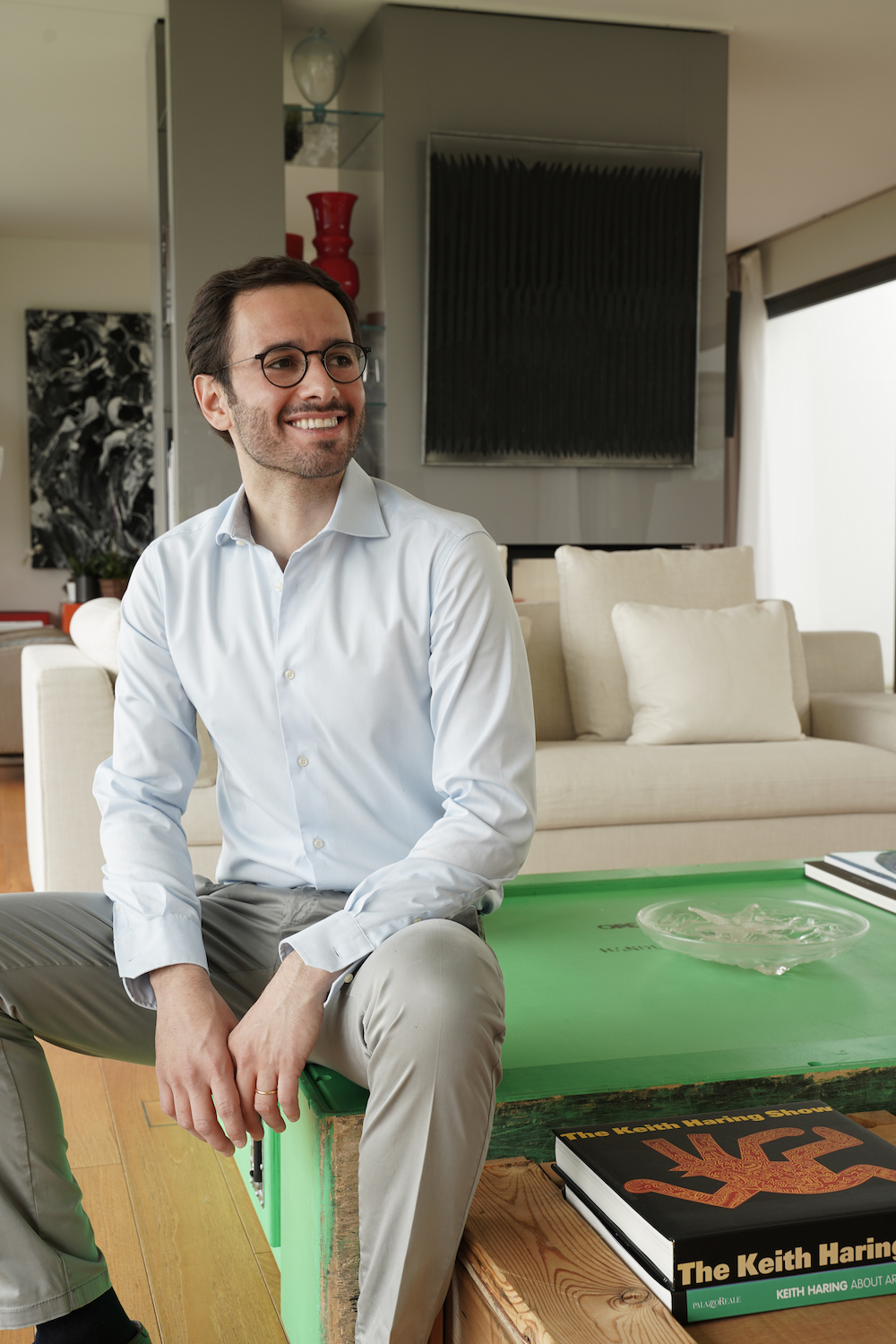 How many artworks do you own? Where do you display your collection?
To be honest, I don't know exactly how many artworks I own, it is not important for me. What I know is that they are never enough, as my wife said "what we really need are art pieces."
Most of them are in my house even though, due to wall-space issue, some are in crates or leaned against windows or furniture. I have artworks in my office too and some in storage, especially if they are particularly big.
Would you wish to present your art collection publicly?
The objective of my collection is not to promote it. I'm more than happy to lend artworks for exhibitions, but I'm not interested in showing my entire collection publicly. I'm happy to show and enjoy it with interested friends who come to my house.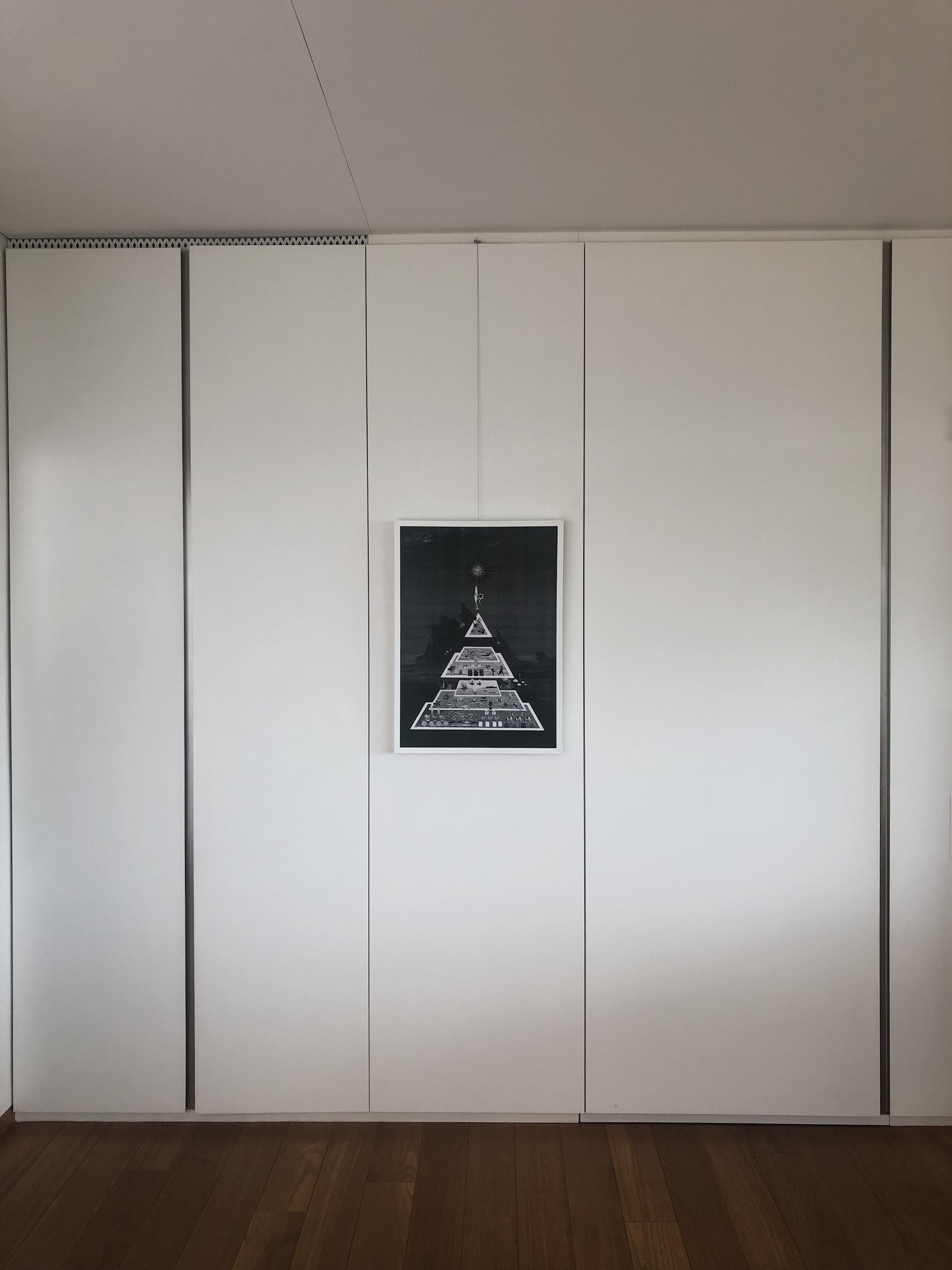 What considerations guide you to make a purchase?
I need to understand the artist's art and work, and it has to give me emotions.
What is your most treasured artwork?
You never reveal the treasures you own, especially if you are not able to choose one within your collection.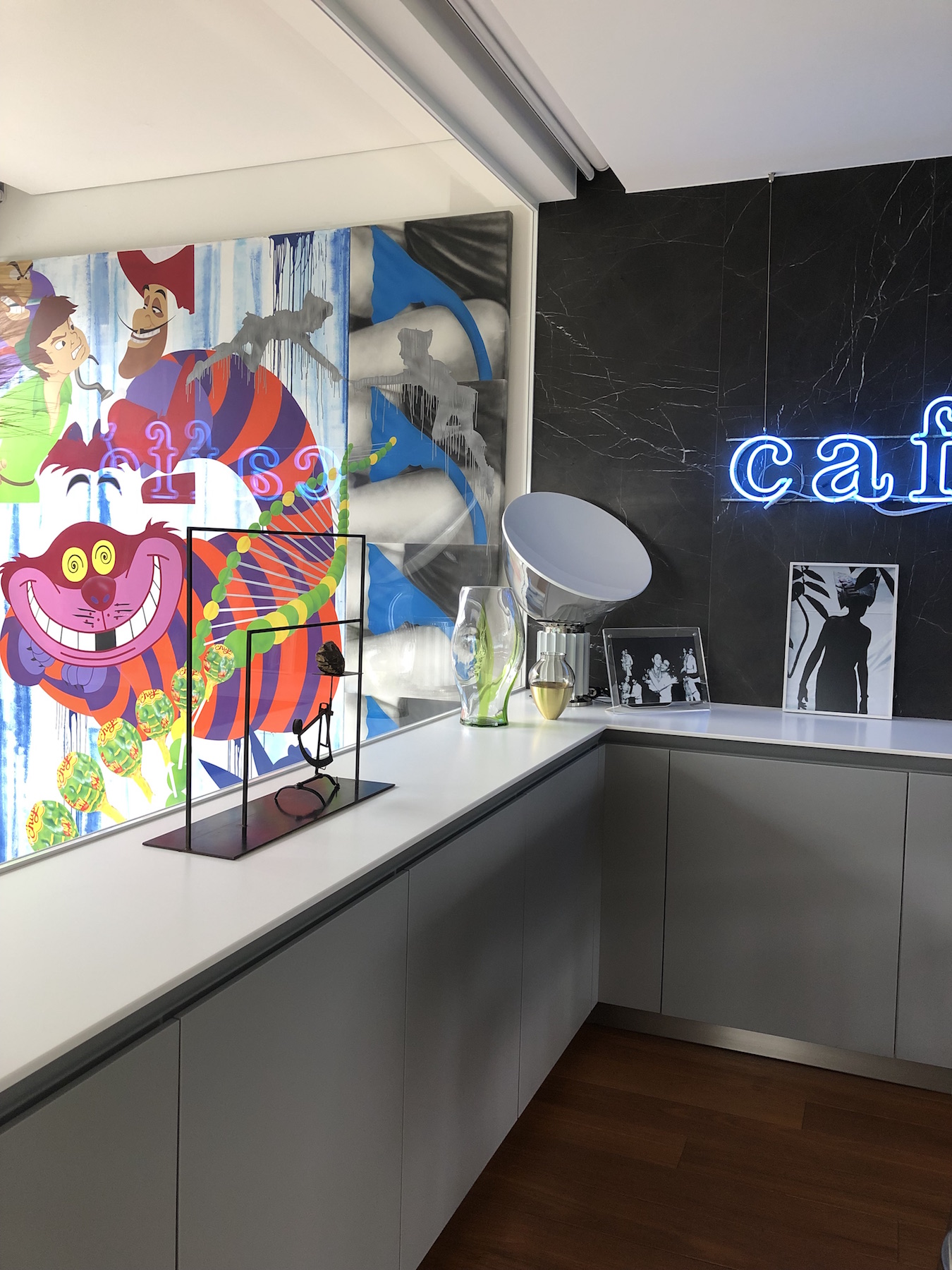 The Art World
Who inspires you the most in the art world?
I'm inspired by some great collector-friends with big experience in art, some galleries that make a curatorial job without focusing their activity only on the commercial part, and my uncle-in-law, with whom I often like discussing art.
How often do you travel to see art? You were in Hong Kong for the art week in March, what were your impression and views?
I tend to travel as much as I can, even though not as much as I would like. I like to travel mainly for museum shows and selected galleries' exhibitions, but also for fairs.
I believe there are too many fairs, therefore I started selecting the ones I really want to go. Sometimes I avoid going to the opening because you end up networking instead of looking at art. Some fairs give you the possibility to enter one hour before the opening to the public, and this is the time I like the most, because usually there are few people since most of them went to the vernissage.
When I travel for other reasons than art, I always try, when possible, to go visiting museums or art galleries.
Do you think social media are having an impact on the art industry?
Social networks and the web in general are more and more present in the art world. We are living a real change on how the art industry communicate with collectors and with art lovers, and promote arts and projects. Sometimes, if not often, this may cause confusion given by the myriad of information provided, that's why it is more and more important to be selective.
I personally use a lot Instagram to scout artists or to see art events and projects that I cannot attend. I find this medium very helpful if properly used. Online magazines are also very useful and give the possibility to be always up to date.
Having said that, we cannot rely only on applications, social media and web information, but visiting exhibitions, museums and artists' studios remain the most powerful way to really get access and udnerstand art.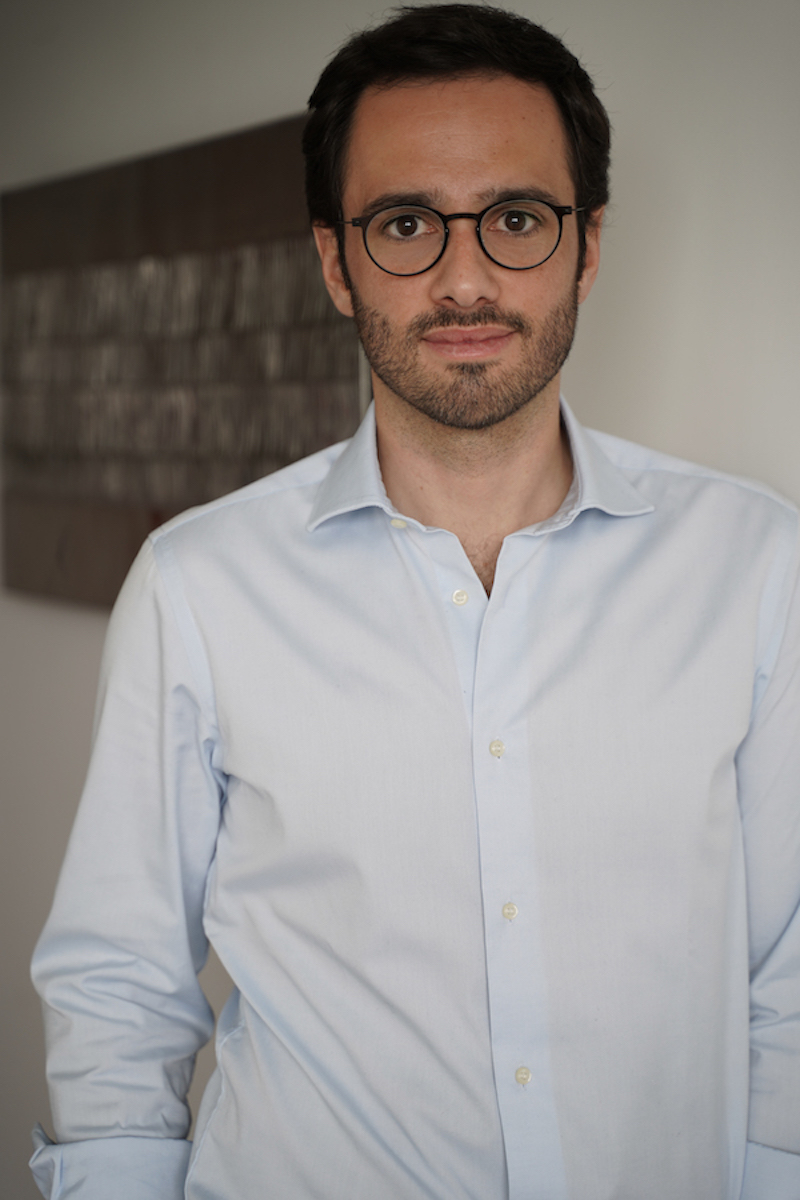 ICA Milano
What is your motivation behind establishing ICA Milano with other collectors?
All the five founding members of ICA Milano have a strong passion for art, and this is the main macro-motivation behind this ambitious and wonderful project. This brought us to think about opening a non-profit space where people can enjoy arts.
Why did you choose to open it in the Ripamonti Area in Milan?
We decided to open in an area in Milan that is living a real change, where art is one of the main drivers, also thanks to Fondazione Prada.
We identified an industrial building, that we left as it was with just a small renovation, because we want to focus our attention on the programming of ICA Milano instead of the environment where we show our exhibitions and projects.
We also wanted to contribute to the development of this area, that's why we are also promoting some site-specific projects like the 'Milano Drive' performance by Cristian Chironi that is taking place in May, or we decided to open the current Hans Josephsohn exhibition on Sunday organizing food trucks in our courtyard, where a lot of people, also from the district, came.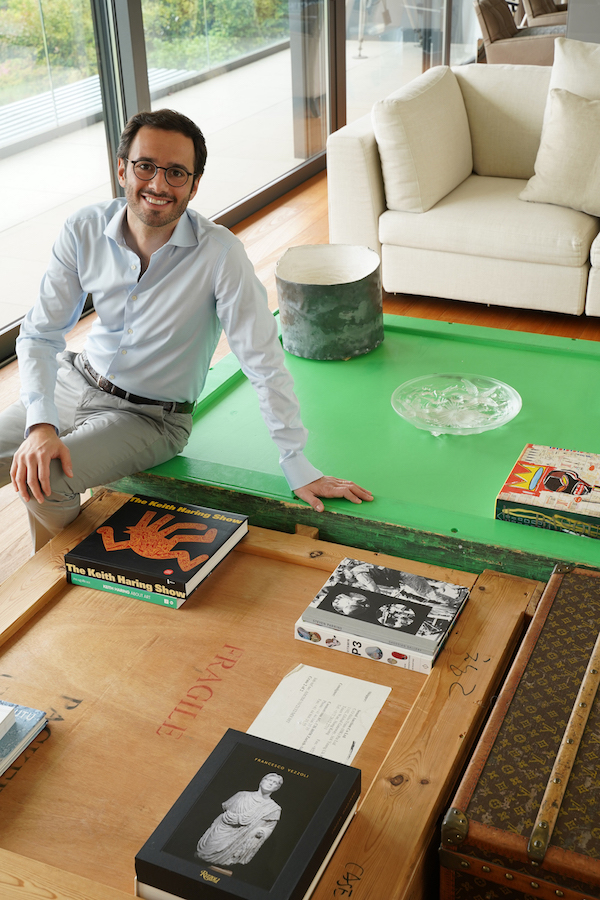 What are its missions? And how to achieve it/them?
Our main objective is to promote the arts broadly speaking giving people the possibility to enjoy, think and lose themselves in art. The foundation will not show our collections or focus on the founders, it is the foundation of all the people who want to promote and enjoy art.
The artistic planning is characterized by a varying selection of exhibitions: group and solo shows, ceramics, books, cinema, performances, special projects, like the gallery that focuses on showing galleries' archives that were instrumental to promoting art in Italy in the post-war period, and workshops, like art and philosophy, or art and alzheimer.
We want people to feel at ease when they come to ICA, to spend time at ICA Milano, reflecting and enjoying art. We will open soon a small library with selected books and would like to have a small bar where visitors can relax, discuss the exhibitions, or just read a book chosen by the library.
How much do you involve in curating the exhibitions and deciding the programming at ICA Milano?
Alberto Salvadori, one of the founders, is also the director and the curator of ICA Milano. He does a terrific job on the programming that is previously discussed and approved among all the members.
There is a very positive vibe among the founder, and everybody is actively involved in proposing and promoting ideas and activities that help ICA Milano to grow.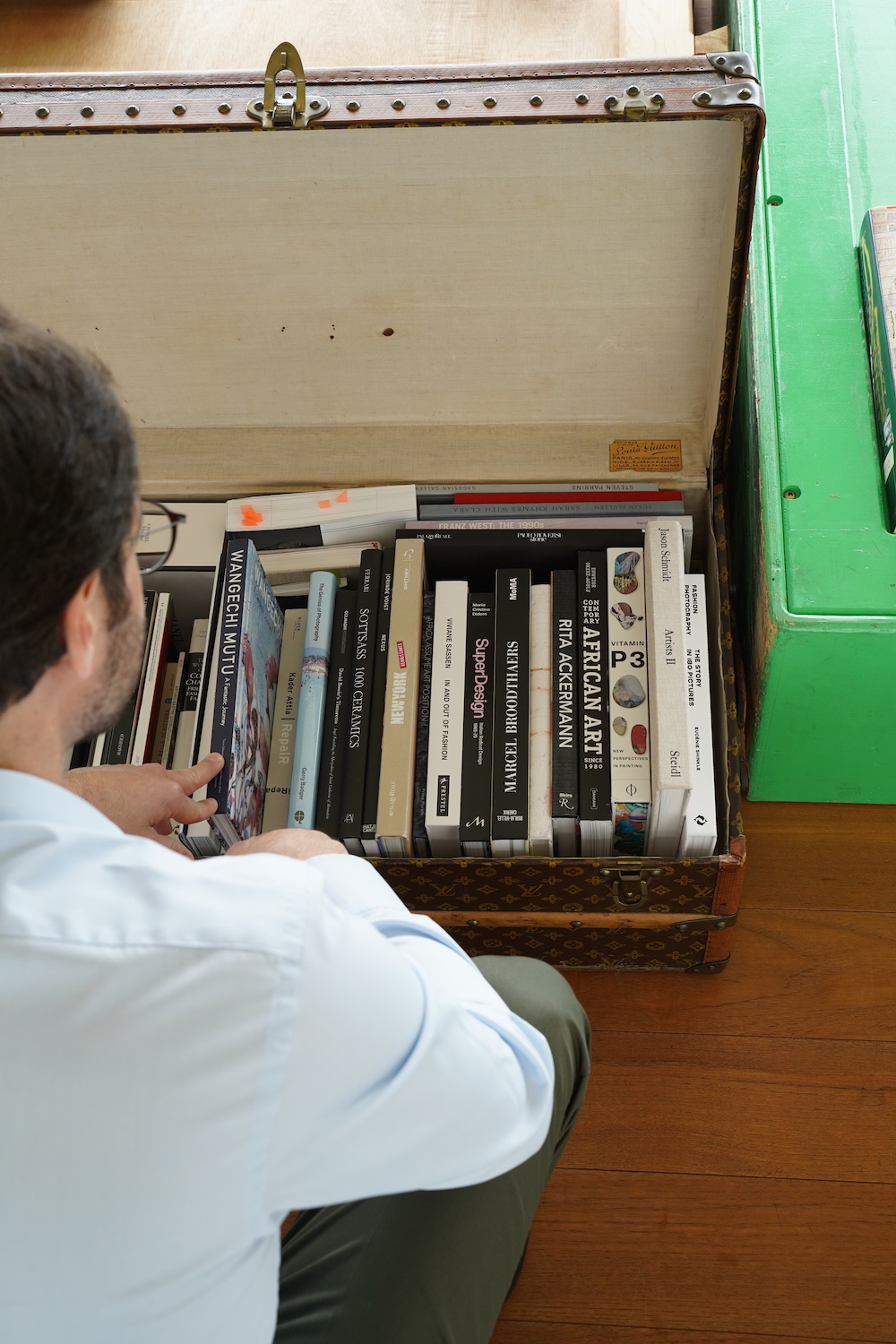 Instagram: @bruno.bolfo

Related: ICA Milano
A selection of artists Bruno collects:
Alexandre Singh
Haris Epaminonda
Heinz Mack
Jonas Mekas
Roberto Coda Zabetta
Viviane Sassen