It is told that when lost, we must retrace our steps to find our way back. José Dario Gutiérrez, considered to be one of the most important private collectors of Colombian art, trusts this notion as he believes Columbia's artistic development has not been properly documented. Through his own research, he saw missed connections between certain artistic periods. For this reason, this has clouded the country's own identity and thus concludes we need to look back to re-challenge our understanding of it. As a result, in 2008, Gutiérrez founded Proyecto Bachué (Bachué Project): a managerial platform dedicated to promoting Colombian visual arts. It focuses on retrieving ancestral values of Colombia's art history that have determined the specifics of the country's intellectual and artistic production. Through the review of these historical "trails", which have shaped the population's disparate senses of identity, its aim is to understand Colombia's progressive artistic development, to consolidate its cultural heritage and build a universal reality.
Gutiérrez tells all about the research process of Proyecto Bachué and how the Latin American art scene has come to be today.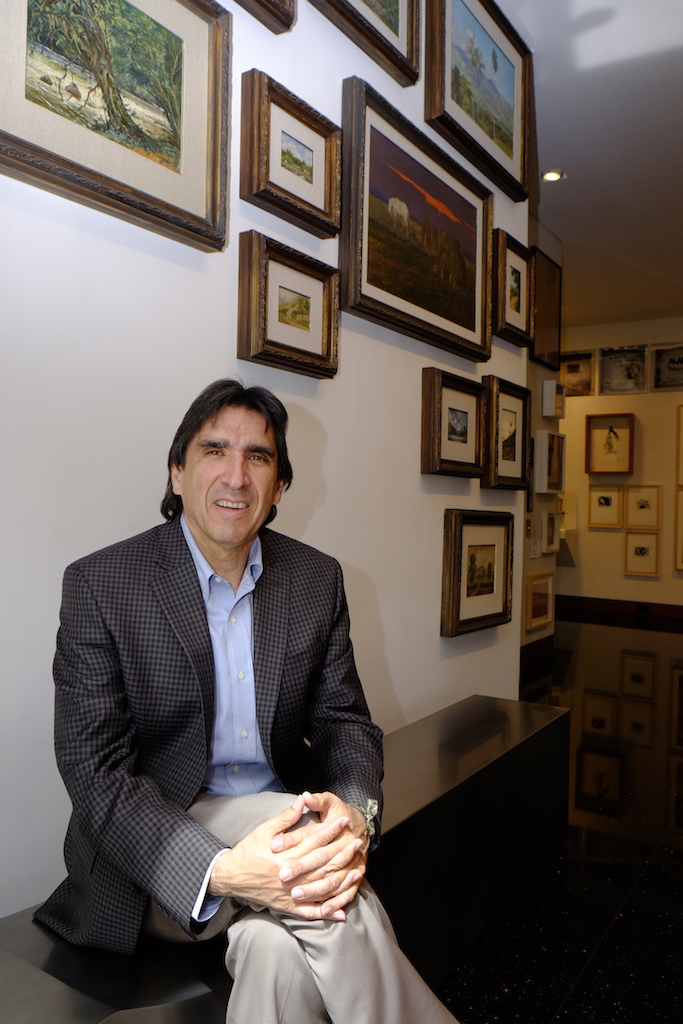 The Collection
How long have you been collecting for? How did it all start? 
I have collected all my life, starting with Matchbox cars and then postage stamps. But I became a purposeful art collector the day I received my first paycheck. I decided to spend half of it on an acrylic on canvas that reminded me of the great times I had in a Colombia's Caribbean Island years before. It was painted by KAT (Enrique Calle), a member of the "Nadaista" avant-garde movement.
What's your background in art? 
I have no background in art. When I was young, I was deeply interested in literature. I then studied law, specialising in commercial affaires. However, I was born in a very artistic environment since my father was an aficionado of clay moulding as well as being a really good sketcher. And my mother was a high school music and art history teacher. In addition, my mother used to help her brother (who was at the time Coltejer's Cultural Director) in the Medellin's 1968 and 1970 Biennales organisation. Such events impacted the art scene in Colombia and even in South America. I was deeply shocked while visiting the Second Biennale because of the clash between traditional arts and the highly conceptual ones the event assembled.
How big is your collection? 
The collection is mainly a comprehensive selection of Colombian modern art starting with a few "Humboldtian" pieces from the XIX century. It reflects back to when the country entered modernity, focusing on three specific moments: landscapes at the beginning of the XX century, art created from the the '30s and the '50s, just before the "call" to create "abstract art". The collection has three main artistic periods: expressionism and political art of the '60s and '70s, conceptual art of the '70s and '80s, and contemporary art from 2000 up to today.
What is your focus regarding the artists in your collection? Are you more interested in emerging or renowned artists?
I don't collect mainstream art. I first look at the artwork and then the "signature", meaning the name of the artist and his/her reputation. When buying renowned names, I prefer earlier works that reveal the "tense moments" an artist went through to search for his/her personal style, rather than buying later works where the style is already recognisable. For example, when I buy Fernando Botero pieces, I don't go for his latest series. I like the earlier years before he found his characteristic colour and volume.  When it comes to newer names, I prefer artists who have not yet been identified by the market, or "stronger" works by better-known names.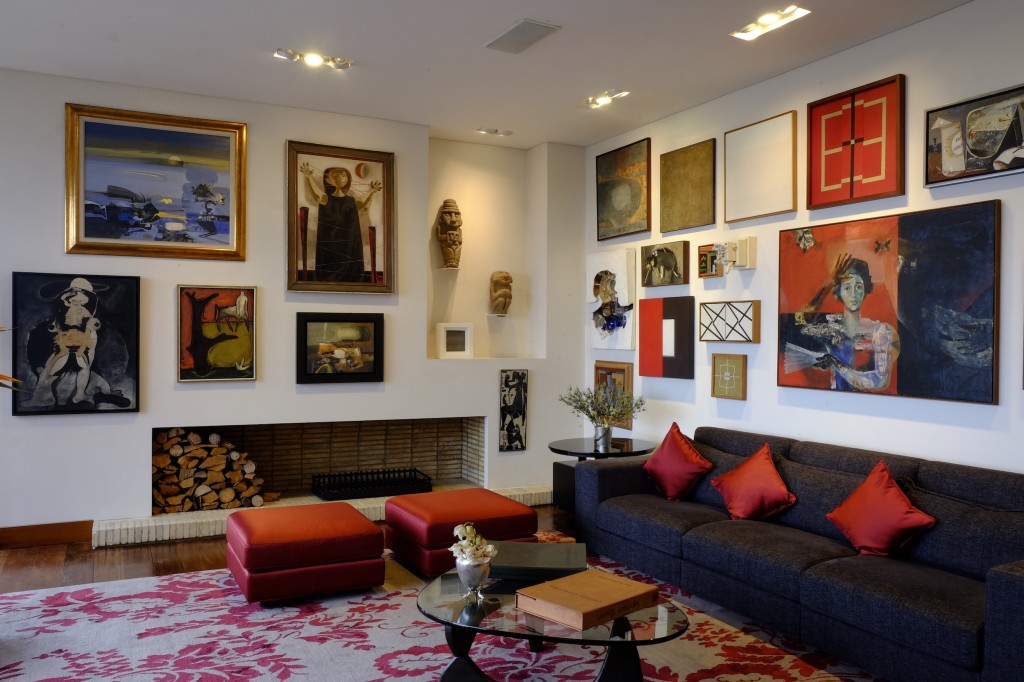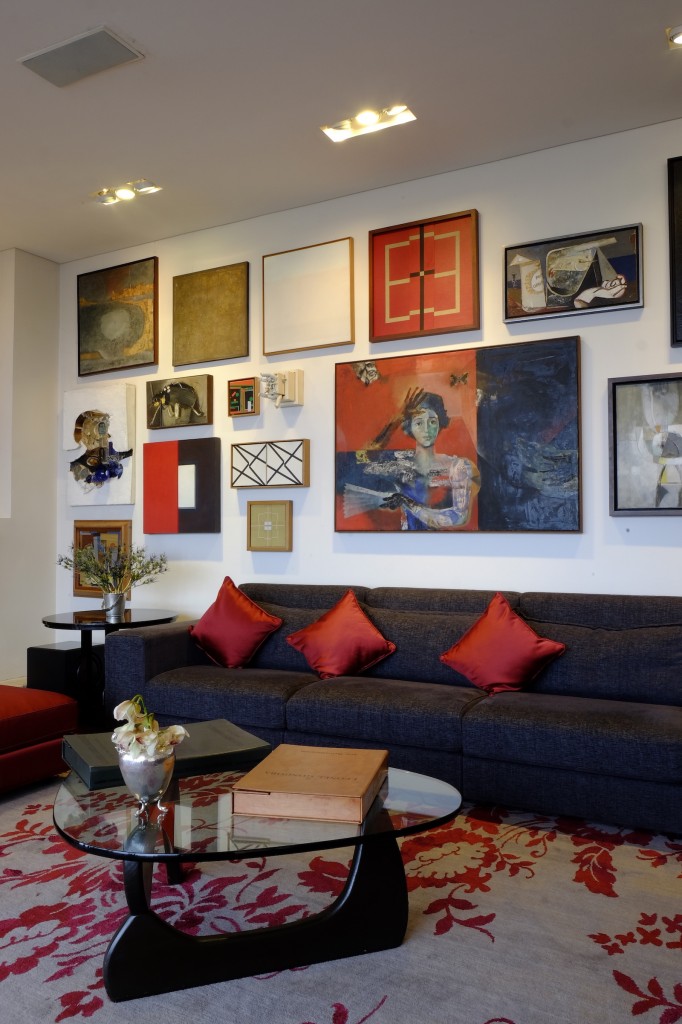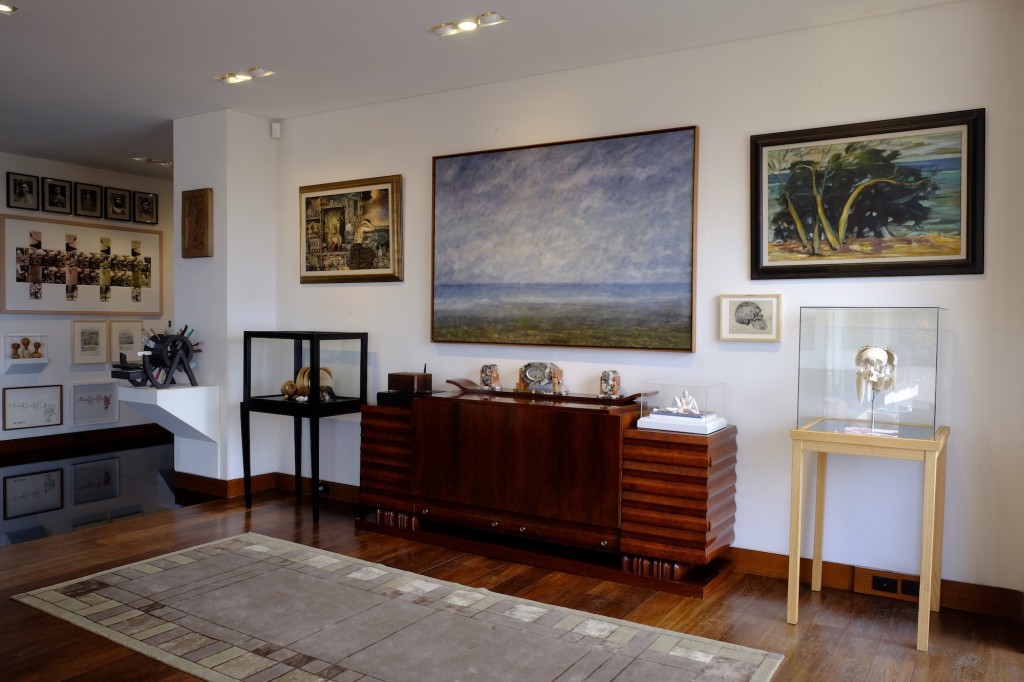 What type/medium/genre of art is in your collection? What attracts you to it?
When I started collecting, I was focused on traditional media like painting, sculpture, and collage. With time, I became strongly interested in works on paper such as serigraphy, etching, gravure, and photography. These days, I appreciate any kind of expression such as assemblages, installations, and video.
What is your collecting strategy and/or philosophy? 
I see the collection as an opportunity to "write" my own version of Colombia's artistic evolution based on the "trails" I found and choose to preserve. I think the private collector is responsible for keeping those "memories" that the official or institutional collections didn't see or couldn't acquire.
What's your best memory from art collecting? 
It was when I was participating in an online auction looking for a very important landscape, which was being sold at an incredible low price. And just a few moments before the auction started, I decided to place my bid for the lowest amount possible or as a "starting price" (I still don't understand why I went so low), and once the lot was open to bids, the system collapsed. After two or three "eternal" minutes in front of a frozen screen on my computer, I received an email on my phone saying "you won the lot"!!! The landscape "came" to me, it chose to be in my collection!
Who do you rely on to help you make a purchase?
Now having a clear mind about my collecting interests, what I do is read a lot, especially academic reviews of artists or of artistic periods, and big institutions brochures of important exhibitions. I also like to talk to art historians and researchers.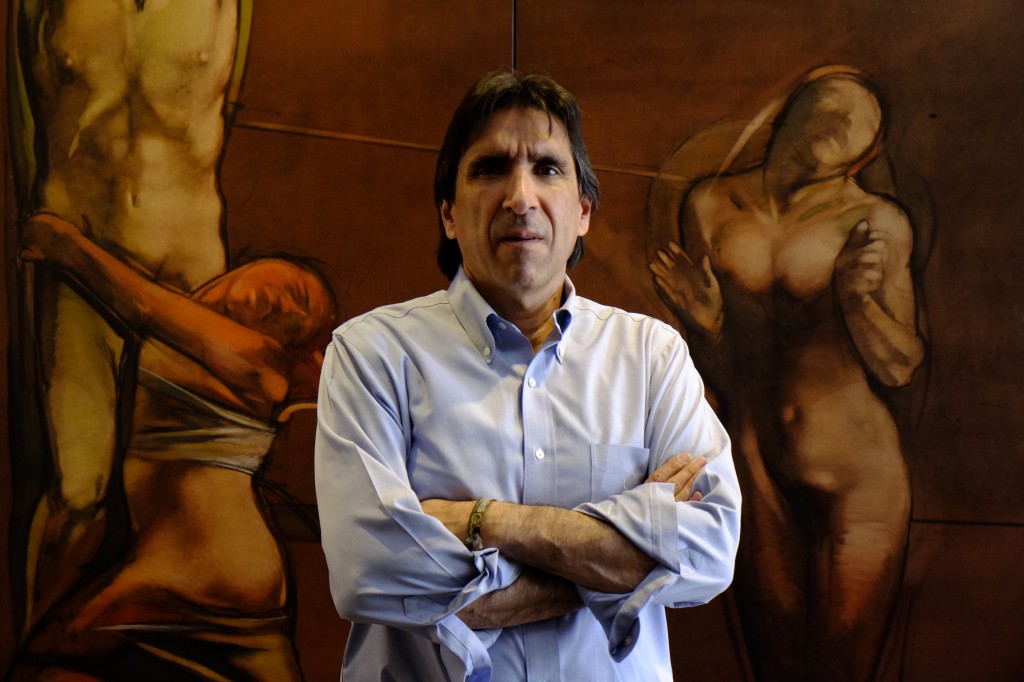 Thoughts on the local art scene: Latin American Art 
Did you attend arteBA art fair? If so, what did you think? Did you buy anything or see anything interesting? 
Visiting Buenos Aires and its art fair is always a pleasure. arteBA is a very well organised fair with a really nice VIP programme. This year the exhibition was very close to my current interests with plenty of conceptual works from the '70s, and a lot of document based art, so, I saw a lot of interesting things. I bought the triptych MITO FUNDACIONAL by Marcelo Brodsky, an interesting and contemporary "reading" of armed conflict in Colombia after a personal photo album archives found by the artist in a London institution.
How would you describe Latin American art?
It's an art that has struggled with trying to identify with modernity. It has always been a fight between being "American" or "European" or being "illustrated" or "baroque". It is also an art that has suffered the tension derived from the political fragility and repression, and, after that, it has been focused on leaving traces in order to keep the memory alive.
Which local emerging artists are showing promise in your opinion and who deserves our attention?
According to my collecting interests, the emerging Colombian artists could be Jose Alejandro Restrepo, Juan Fernando Herran, Alberto Baraya, Andrés Orjuela, Edwin Sanchez, Carlos Castro, Iván Argote, Eduard Moreno, Leonel Castañeda, Andrés Matías Pinilla, Edinson Quiñones, Leonardo Ramos, Fernando Pareja and Leidy Chavez.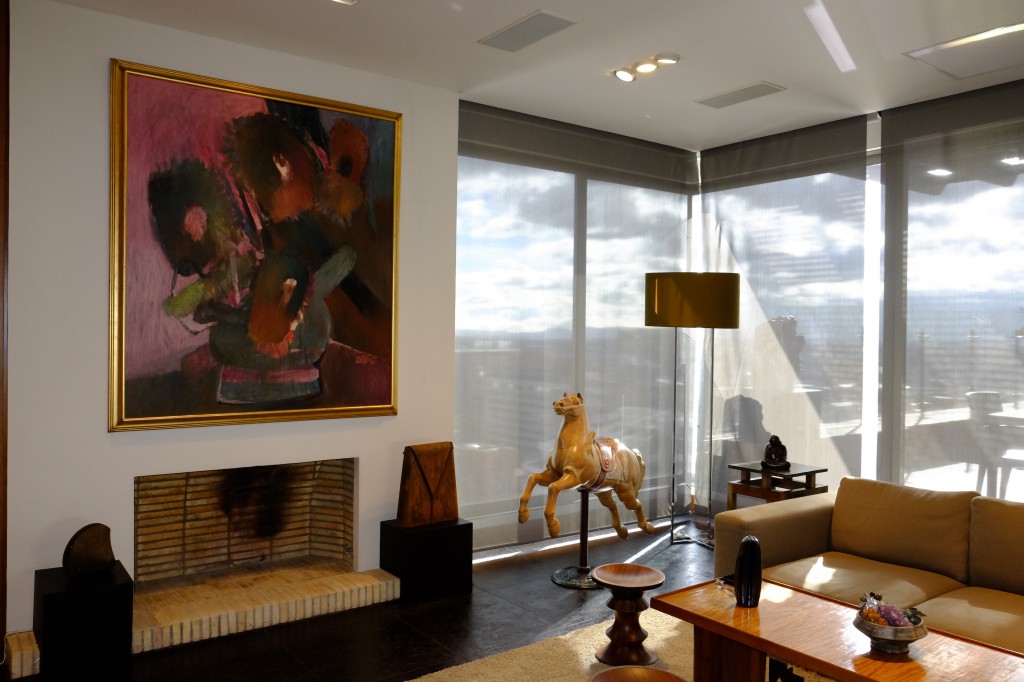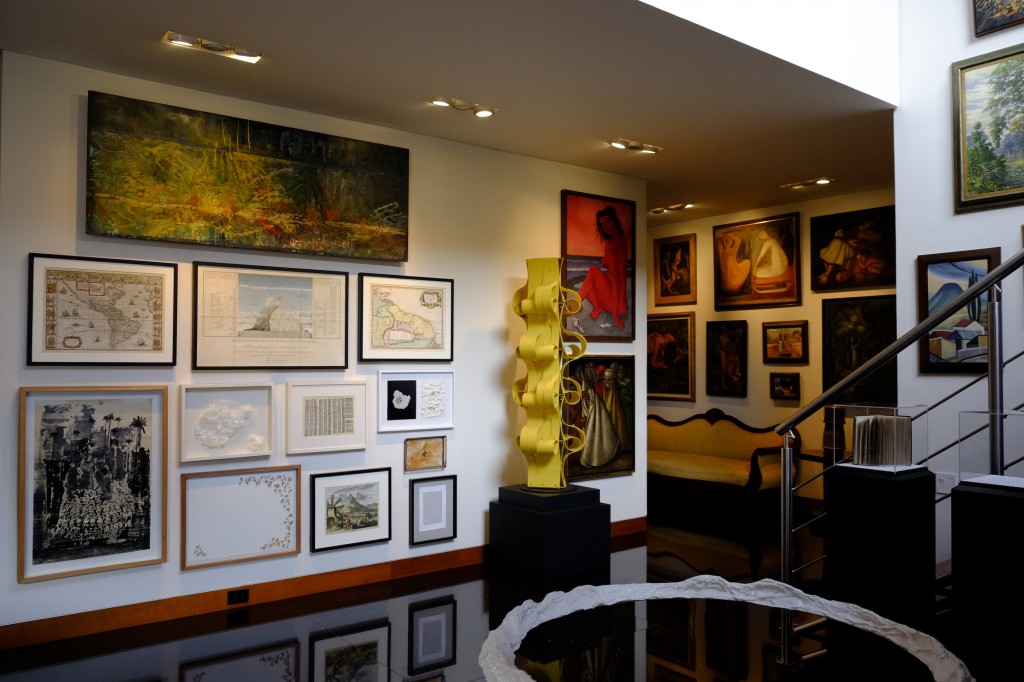 How has the art scene developed in South America? How big is it? Is it still under publicized? Why do you think that is? 
Even among Latin-American countries the art scene is not well known. Despite having a common beginning belonging to the so-called "new world", its cultural development has had an independent becoming, particularly in the recent years. Anyway, I think the challenge today is not how to have a Latin American art scene, but an international one in terms of understanding the whole world as one entity and helping all to deal with the current challenges which, in fact, are not that different from country to country. Intolerance, racism, religious primacy, migration, oppression, etc., are happening on a global scale.
What is the collecting base like there? Are there strong collector ties? 
I feel that today we have a quite strong collector base formed after 10 years from a very well conceived and run art fair, ARTBO: a programme established by city's Chamber of Commerce. This, and its relation to the other international art fairs, has created a new enthusiastic "collectorhood" which is gathering a lot of attention to the region, receiving important visits from the "big" art institutions from abroad.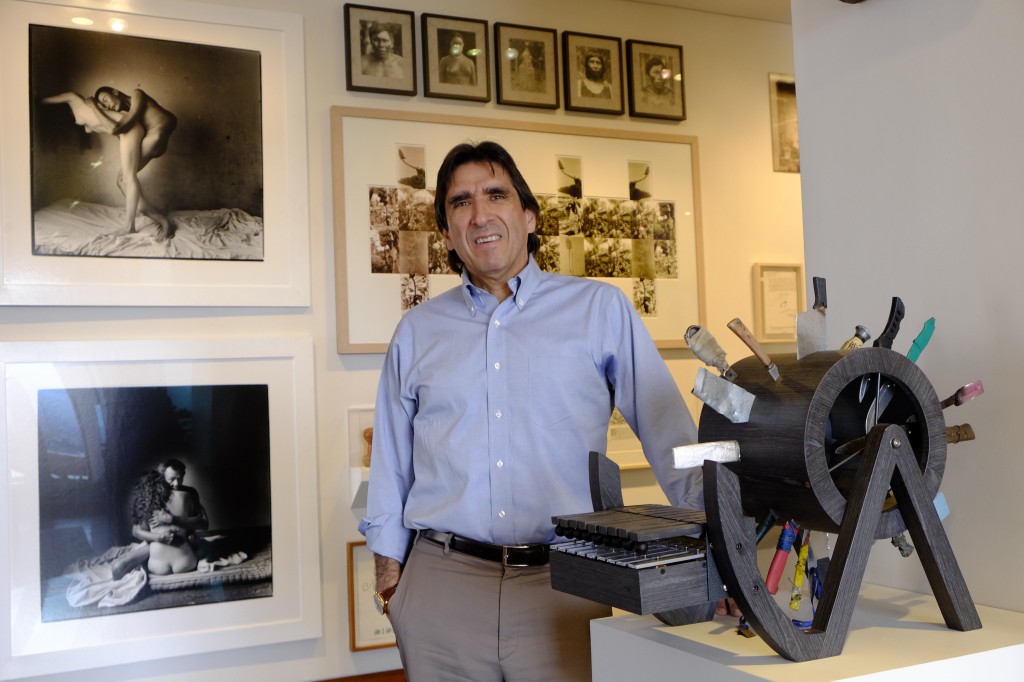 Proyecto Bachué
What is Proyecto Bachué? What sets it apart from other online galleries? 
The Proyecto Bachué (Bachué Project) is a platform for managing activities related to Colombian visual and audio-visual arts. Its aim is to promote contemporary expressions of creation, research and curatorship based on the rescue of ancestral values and in a review of modern manifestations in the arts, contributing to the consolidation of a cultural heritage, which reflects on our current and local existence, useful for building a universal reality. Its main objective is to sponsor and publish investigations regarding the review of Colombia's art history development and, then, the production of travelling exhibitions in order to visualise the results of our research. We also publish all the investigations through our publishing house, Editorial La Bachué. The project is complemented with an exhibiting space (El Dorado) that will be open to emerging or hidden/forgotten artists for new conceptual proposals.
What was your motivation behind creating this platform? What do you hope to achieve? 
The motivation is to have, in time, a better understanding of Colombia's art evolution to allow its connection to the art world without boundaries, and to help construct the foundations of its right assessment.
It is mentioned that the Collection is a testimony of ideas, which have shaped today's Latin-American identity. Why is this of importance to you to reaffirm the Latin-American identity?
It is not a matter of reaffirming the Latin-American identity; it's the opposite. It's to challenge our understanding of it in order to be able to overcome that limitation and to become one common art world.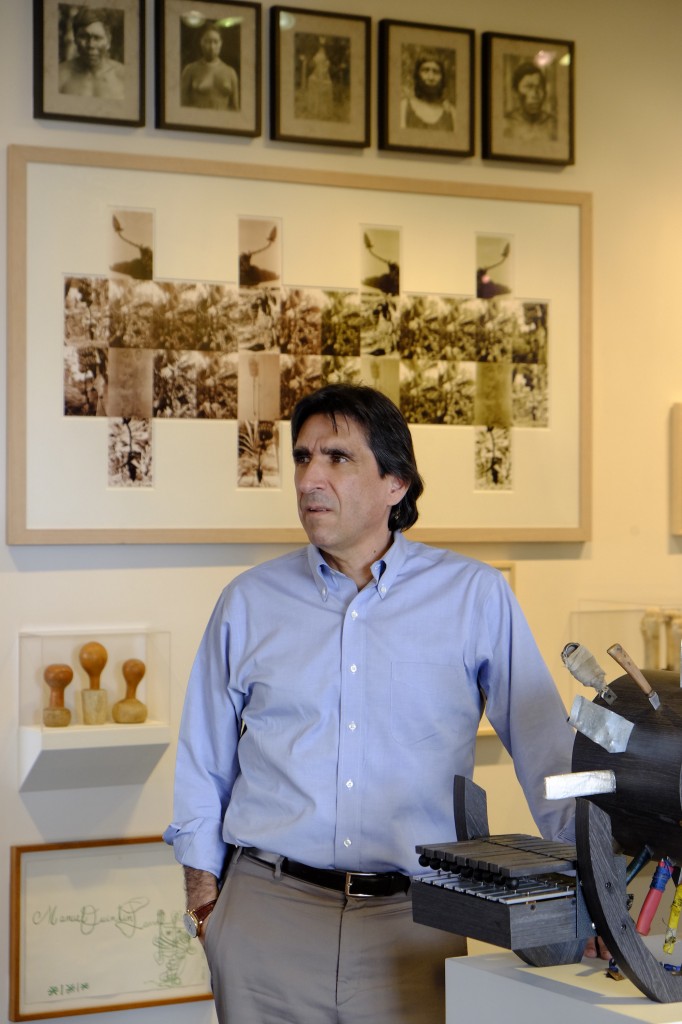 Do you believe looking back helps to shape future local talent?
Yes, it is the belief of the project and Bachue's way of thinking. It is related to the Andrade's Anthropophagic Manifesto, which has a very deep emphasis in holistic approaches to situations and facts.
Would you say Proyecto Bachué is an online museum? 
No, it is mainly a research-based platform that will take advantage of its collection of "trails" or pieces to better understand our findings after looking back at Columbia's artistic development.
How does a work of art become important in your opinion?
For me, an artwork is important if it shows us a new perception to any situation or if it constitutes as itself a new trail or finding from any given moment of any given day.
Claire Bouchara
Read more about:
A selection of artists Gutiérrez collects: