Marrakesh nowadays, though still exotic, may not be an unfamiliar name any more for some art enthusiasts, especially those interested in African contemporary art. Surrounded by Marrakesh's increasingly dynamic artistic and cultural activities is the Museum of African Contemporary Art Al Maaden (MACAAL), a private museum newly launched early this year. Othman Lazraq, art collector and son of the multimillionaire Moroccan real estate developer and art collector Alami Lazraq, is the captain of this new fleet, which is dedicated to act as an emblematic window to the African art world.
Othman Lazraq shared with Larry's List about the first artworks he collected, how he got introduced to African photography, which artwork is among the first you see when you visit MACAAL, his vision for MACAAL as well as the current exhibition at MACAAL.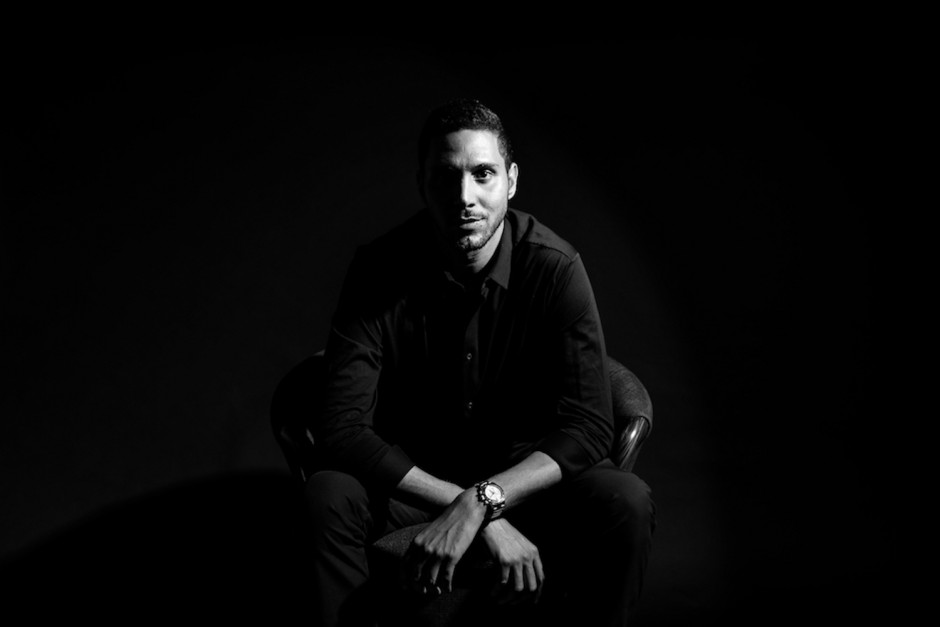 Collecting
What made you want to start collecting art?
My parents have been collectors of modern and contemporary art for as long as I can remember. I grew up surrounded by art, and so this instilled in me a real passion and interest in collecting!
When did you fall in love with a piece of art? What was it?
I fall in love with works of art all the time. I'm lucky enough to be surrounded by beautiful pieces and have the opportunity to meet interesting artists regularly. I am really privileged to have these opportunities, and I'd like to say I take full advantage.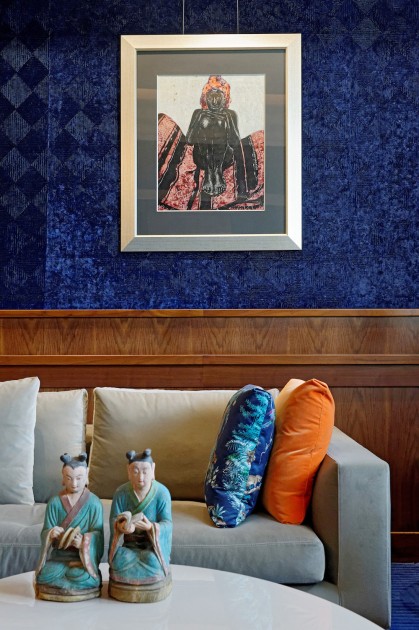 What is your focus regarding the artists in your collection? Are you more interested in emerging or renowned artists?
My family's collection focuses on works by leading artists from Morocco and neighbouring countries. Our main objective is to ensure we are championing artists both regionally and internationally. We work closely with our amazing team at MACAAL and at Fondation Alliances to create a balanced collection, in conjunction with external counsel.
Is there any particular type of art that has consistently attracted you, or anything that unites all the works you have acquired?
African creativity is of course the broadest uniting theme for the works in the collection, and MACAAL's exhibition programme is a great tool to show how all these individual pieces are linked together and work as a collection. For my part, I am passionate about contemporary African photography and that's why photography has become more and more present in the collection these years. Our last exhibition, 'Africa Is No Island', showcased some of these latest photographic works.
Throughout the years, have your focus of collection changed? If yes, how?
We began by acquiring works by artists from all over the African continent, without barriers or restrictions, but more recently we have focused on new media such as photography, video and installation.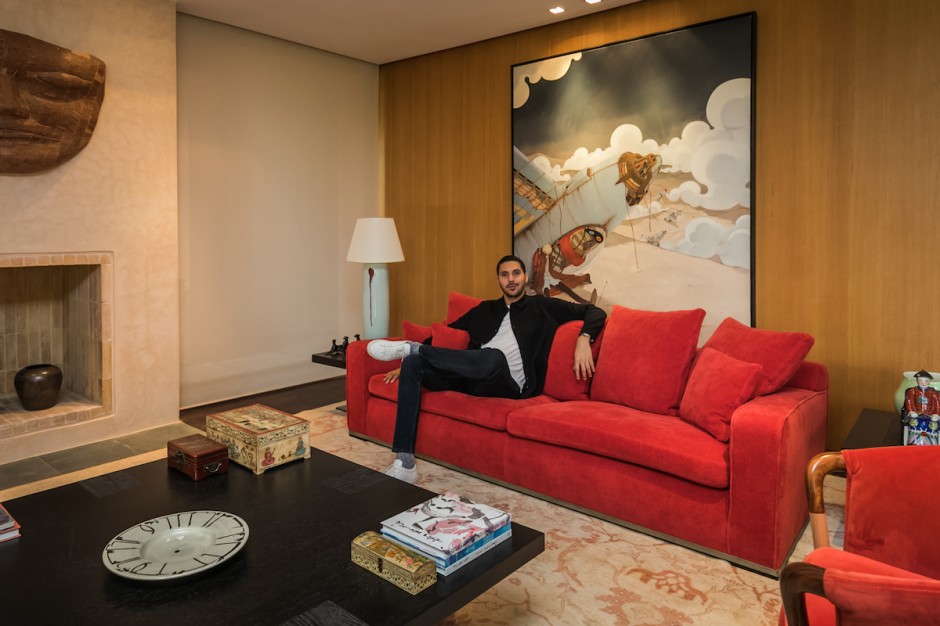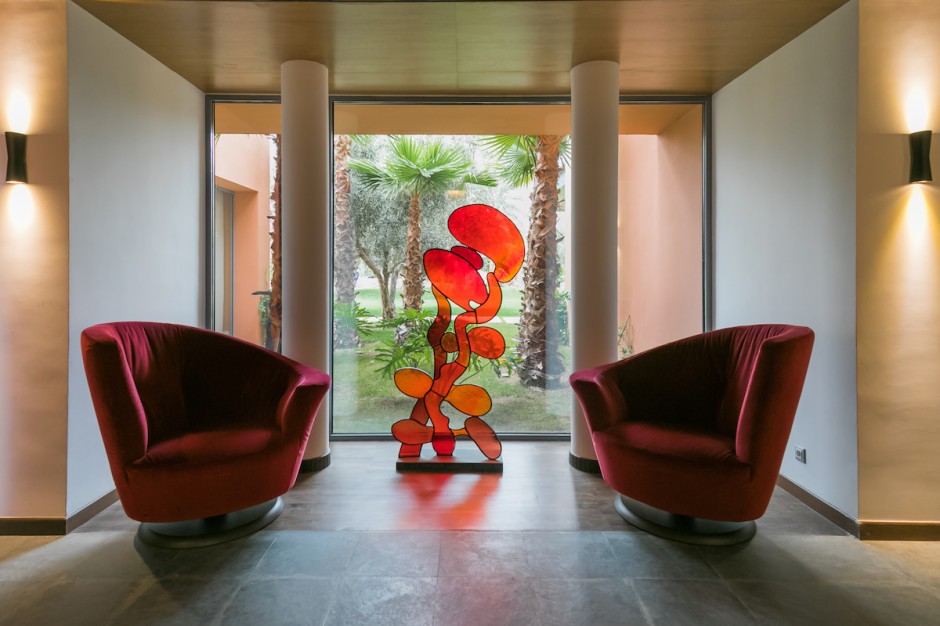 What was the first artwork you purchased?
I started collecting at the age of 20. My first acquisition was two photographs by Leila Alaoui, from her renowned series The Moroccans. She is the one who introduced me to photography. It is a very important work for me because it echoes Robert Frank's famous series The Americans – he's an icon of American photography, and as a person who is passionate about this medium and proud of my origins, it really speaks to me.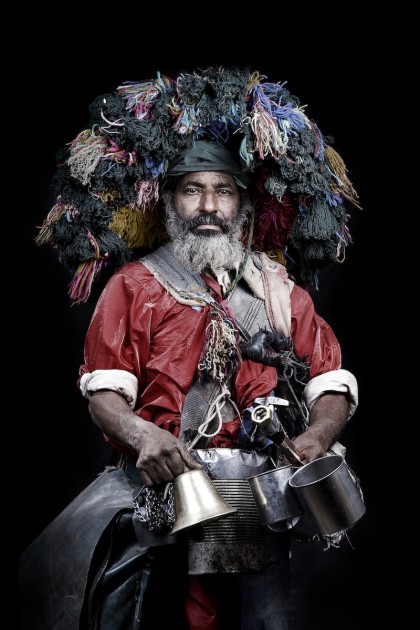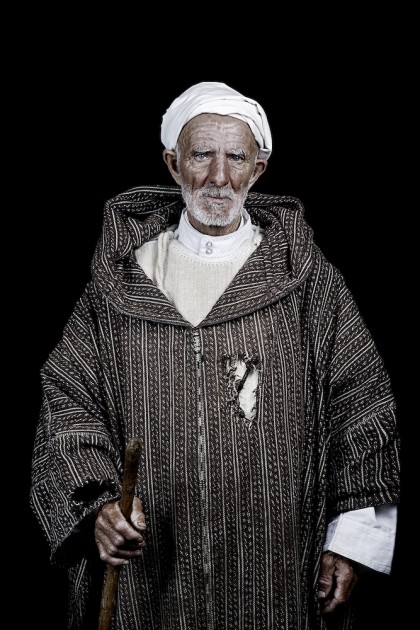 How many artworks do you own? Where do you display your collection?
We have more than 2,000 African artworks in the collection and we display them at MACAAL of course, but also in the Foundation's office in Casablanca and in other collections and institutions around the world, since we often loan works from the collection.
How else do you present your art collection publicly?
This is of course one of our objectives. Our mission is to share art, which is why we strive to build as many bridges as possible with institutions around the world. Our collection is made to be shown and to travel.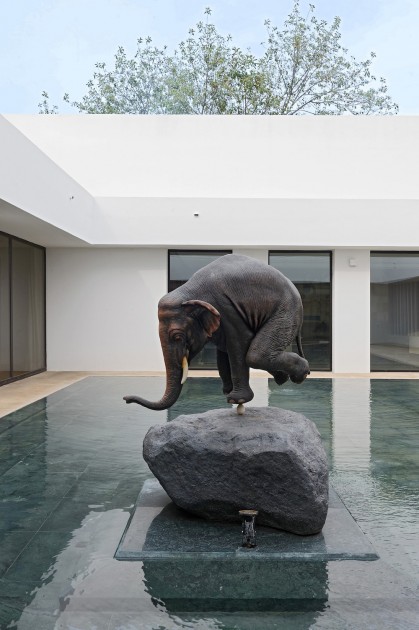 What considerations guide you to make a purchase?
I'm guided and driven by my emotions, my encounters and simply when I'm taken with the piece. I wouldn't say I select works based on the level of recognition they receive; it's about the works themselves and whether they really catch my attention.
Aesthetics are important to me when making a purchase decision, however, the story behind each artwork is as important.
Is there any kind of artwork that can make you write a cheque without any consideration?
Yes, love at first sight… How to describe it? It's just impossible. Love at first sight cannot be described. It simply is.
What is your most treasured artwork?
The first artwork you buy as a passionate collector is often the most sentimental one. But if I'd had to choose, it would be one of Mohamed El Baz's artworks, Love Supreme.
I strategically placed this work at the staircase of MACAAL, so it is one of the first works one sees when they enter the museum. It's a symbolic work, representing a window to Africa. I want MACAAL to be an emblematic window to the African art world.
MACAAL is also located in Marrakech, which is the door to the continent, so this work is quite symbolic of MACAAL and our mission. I like Mohamed's conceptual approach as well because so much can be inferred from each work.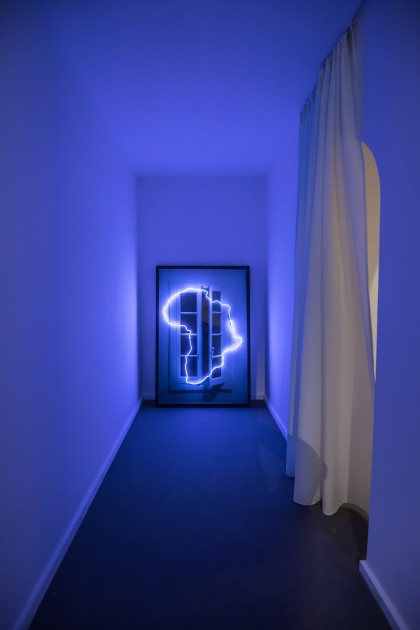 How important is it for you to meet the artists who created the artwork?
I think meeting the artists who create the works I love is really valuable. It allows you to hear firsthand about how the works came about and to really get a feel for the artists themselves. It's such a pleasure to meet artists in person!
MACAAL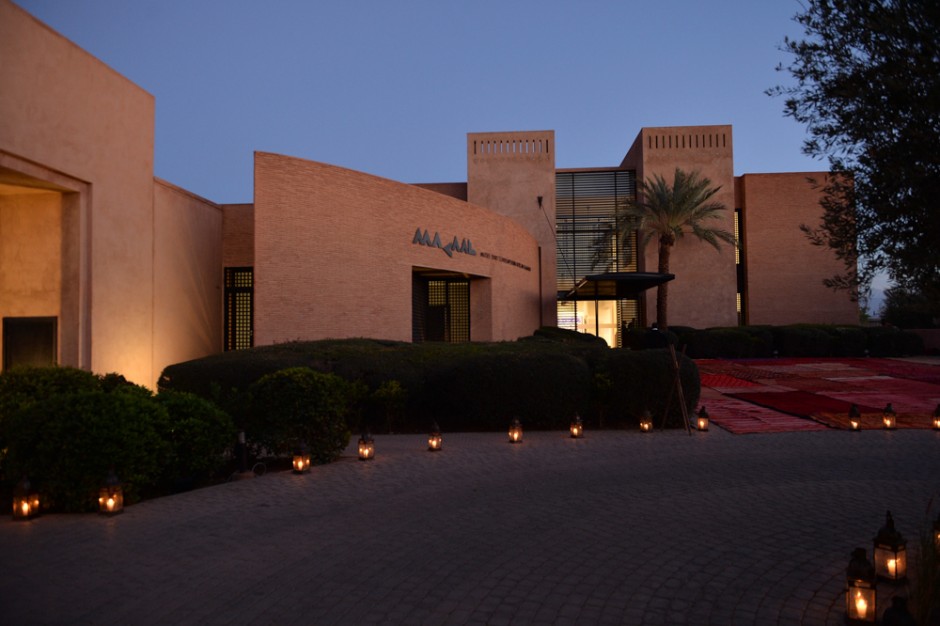 Why did you choose Marrakech for opening the museum?
I was born in Marrakech and naturally, this city holds a very special place in my heart. It is also the birthplace of the Lazraq collection. But the main reason is that the objective for the Museum is not only to favour South-South cultural interactions, but also to capitalise upon the international tourist destination status of Marrakech. The city was recognised in 2018 as the new crossroads for contemporary African art, notably in regard to its increasingly dynamic artistic and cultural activity around an event that was organised jointly by MACAAL and the first edition of the 1-54 Contemporary African Art Fair to take place on the continent. As the most popular destination in Morocco, Marrakech welcomes more tourists with each passing year. Many of these consider themselves to be art enthusiasts, attracted by the vibrant art and design scene to which the city owes its international reputation.
How does MACAAL promote African contemporary art?
We are already doing it!
First of all, at the local level. Our commitment to local people is essential to us. We strive to make the museum accessible to all through affordable prices, pay-as-you-wish weekends, free shuttles from the centre of Marrakech, activities organised for local associations; with a programme of talks, conferences, projections and performances in the museum; finally, at an international level through loans of artworks, collaborations with public and private institutions and our participation in major events in the art world.
Not to mention our support for African artists and all kinds of African initiatives (exhibitions, biennials, fairs, publications, associations). As we say in French, "when you love, you don't count".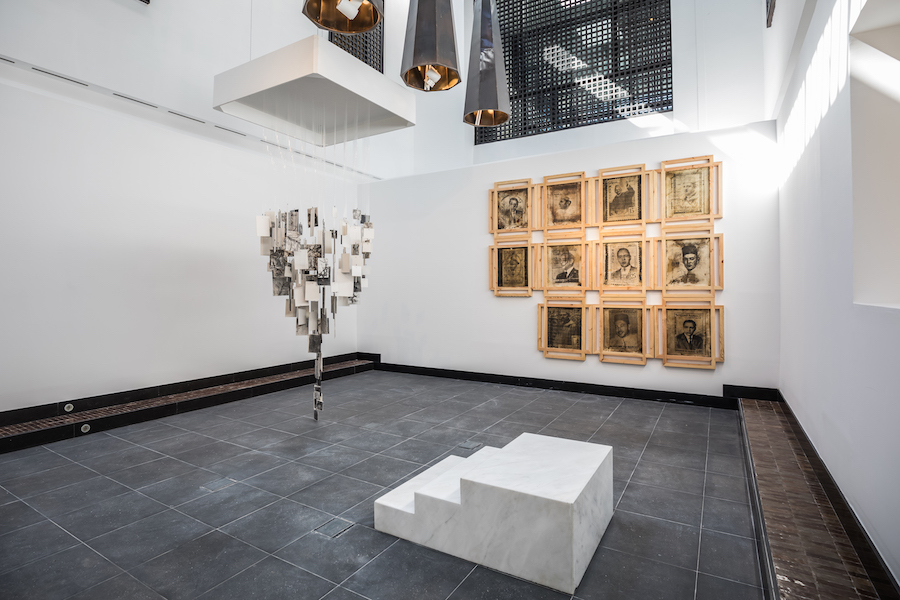 MACAAL was newly launched early this year. What special programmes are there this year?
As I always say, our mission is to disseminate, educate, and popularise art in Morocco and within the continent, namely among younger audiences. We believe that culture is a shared asset that can be an outstanding lever for development.
The official inauguration of the MACAAL took place during the first edition of the Marrakech Art Week last February, a first edition in which you actively participated. What were your motivations and what do you plan for the next edition if it actually takes place?
We are already planning the next edition, with the African Contemporary Art Fair 1-54 and all the actors of the Marrakech, Moroccan and African art scenes. We see this event as a unifying event between the different communities that make up our diverse continent. We will fight to make this event a must-see on the African and international art scene.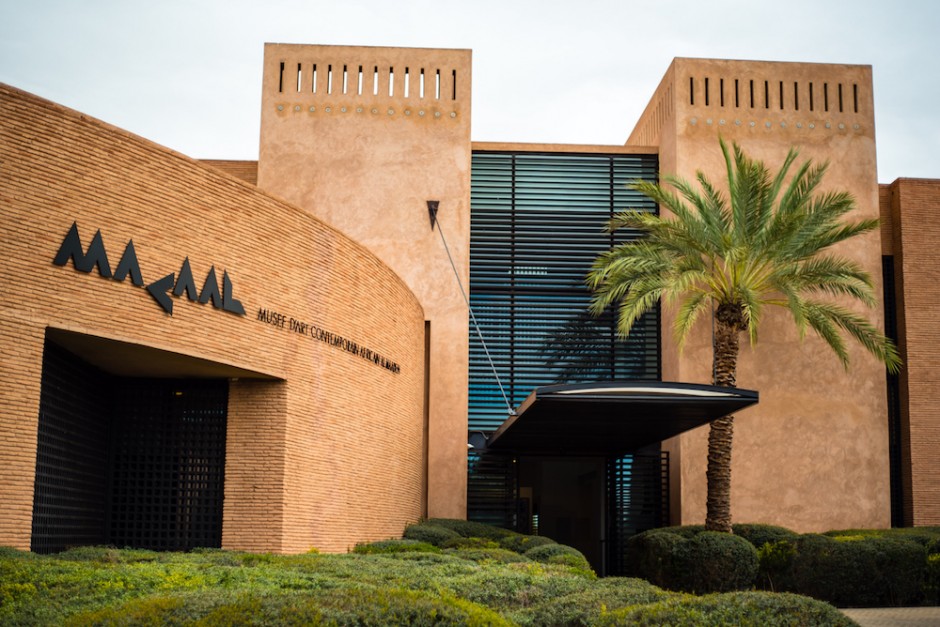 What is your vision for MACAAL for the next five years?
Frances Morris, Director of Tate Modern, once told me that every institution, small or large, has a voice and has to use it.
MACAAL has a voice and is using it to make an international and continental hub for African art. My dream for the future is to join forces with advocates of contemporary African art (foundations/institutions/galleries/curators) in order to create a platform to defend, support, and promote art from our continent. I want to work hand in hand to unify our voices to build a strong and engaged base. Beyond being a universal language, art is a platform for freedom where there are no boundaries. Creating a large network in Africa can provide a chance for the next generation of artists, critics, curators –from the continent – to develop and to secure their dreams in their homelands and make their initiatives durable.
What is the current exhibition 'Esoteric Writings' about? How did you come up with the idea?
The exhibition Esoteric Writings is an invitation to a personal interpretation of singular artworks from all quarters of the African continent. It brings together nearly thirty artists with as many visual and sound expressions that derive their essence from mythology, cosmology, or mysticism, each inspired by the culture of origin of its creator. At the heart of the exhibition, there is one artist: Boujemâa Lakhdar. It was an opportunity to pay homage to this renowned ethnologist from the Essaouira (Morocco) region, the only artist to have represented the Maghreb in the groundbreaking exhibition 'Magiciens de la Terre' (Centre Georges-Pompidou, 1989); and besides, his artworks currently exhibited at MACAAL were part of this historical exhibition.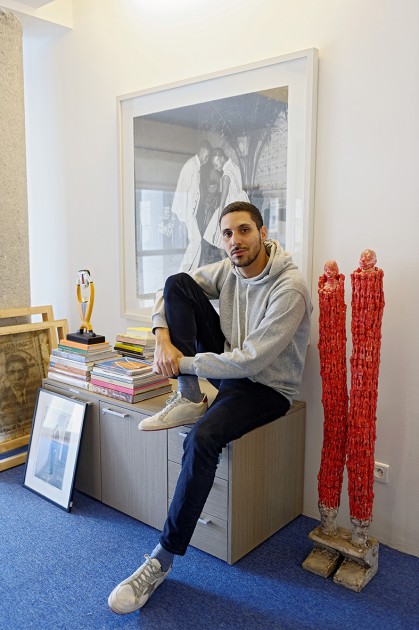 Related:  MACAAL
A selection of artists Othman Lazraq collects:
Arx Lee
Jacques Majorelle
Leila Alaoui
Mohamed El Baz
Sunil Gawde