Lee Soyoung is the kind of collector that other collectors aspire to be like. She takes a deeply personal, highly educated perspective, ensuring the artists she collects are the ones she truly loves while avoiding making impulsive, uninformed decisions. With her degrees in art education and art history, Soyoung operates an art education business for children and an art education institute for the general public, museums and other art institutions, both in Seoul, South Korea.
As LARRY'S LIST found out (and now shares with you), her passion for art is clear and underlies her intentions in everything that she does, whether that is recording her daily appreciation of artists via her blogs; lecturing art lovers and collectors on art history; interacting with Stanley Whitney through her students' artworks; publishing her book on Carl Larsson; getting lost in the annals of art history during her daily studies; or doing her best to support young Korean collectors, and emerging artists, such as Park Hae-sun, Jeong Yi-ji, and Ok Seung-chul.
Collecting
What made you want to start collecting contemporary art? What is the main motivation behind your collecting?
It's not really grandiose. It started as a pure admiration for the artists I love. I first started collecting for fun during the graduate school the artists I love so much. I love art history. Art history is like the guidance of my life. I live to learn lessons from the artists in the past and present and try to record them as diaries in my blog and Instagram. I started my personal blogs and Instagram just to record my daily appreciation of artists I love. I can't believe so many people are now following and interacting with my blogs and Instagram accounts now. Perhaps it is my openness to art and candidness that appeal to them. So art collecting, to own the traces of the artists I love, is just a natural progression of my passion to record my admiration for them. All of them are like mentors to me, whether I have actually met them or not.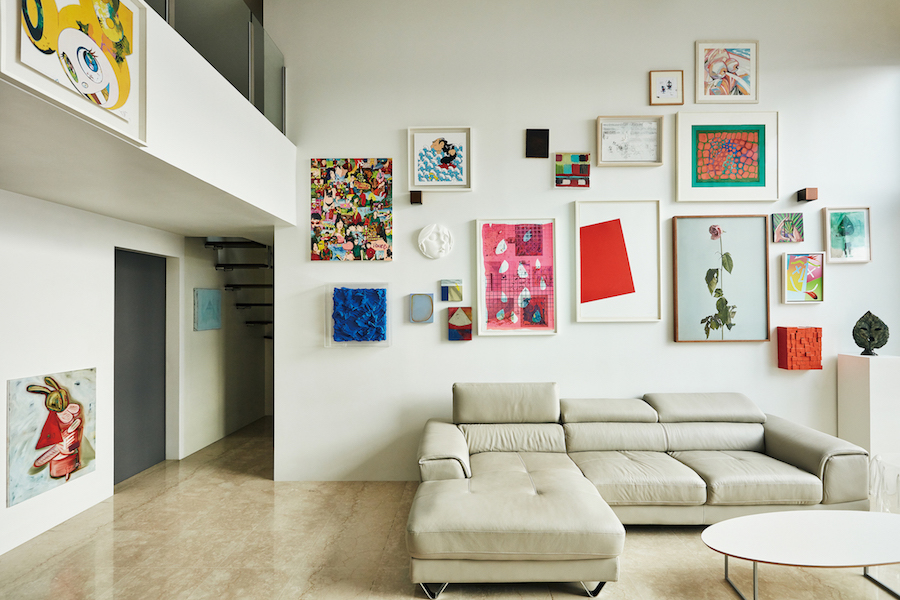 What is your focus regarding the artists in your collection? Are you more interested in emerging or renowned artists? International or Korean artists?
Any collector or art lover would love renowned and so-called "blue chip" artists such as David Hockney and Kerry James Marshall. They are like pop music that everyone loves to listen to. I love and admire them too. But as for my collection, I am drawn to emerging artists and forgotten but important artists whose works would have greater resonance going forward. Art collecting is like a journey for me to discover these artists myself. There are many Korean artists in my collection and most of them are rather young and at my own age.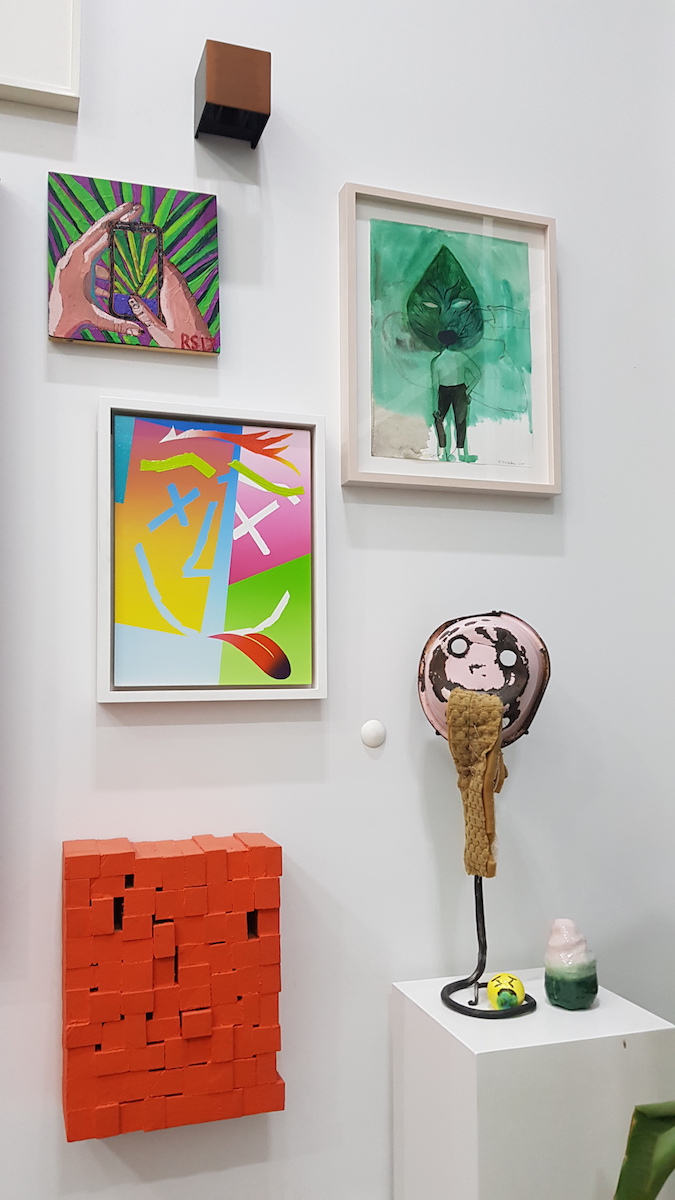 What was the first artwork you purchased? What was the latest?
The first was Damien Hirst's "For the Love of God" edition work. When I was studying art in college about 20 years go, I loved YBAs and their raw freshness. And of course, an edition work of Kusama Yayoi, as every art collector in Korea did at that time. But my recent additions are relatively bolder I think. I have added to my collection cute crying faces by the outsider artist Purvis Young, and a huge figurative nude canvas work by Sofa Mitsola. As you can see, gradually my eyes moved from the mainstream to the more historically marginalized but impossible to overlook artists.
How many artworks do you own?
Excluding the artworks I am still paying for or that are on their way, I have about 68 works both at my home and workspace.
Where do you display your collection?
At home and at my workspace. I operate a small quasi-studio-like art education institution in Seoul(called Re:Art Ground). It aspires to be a community art space where I give lectures on art and people can paint there.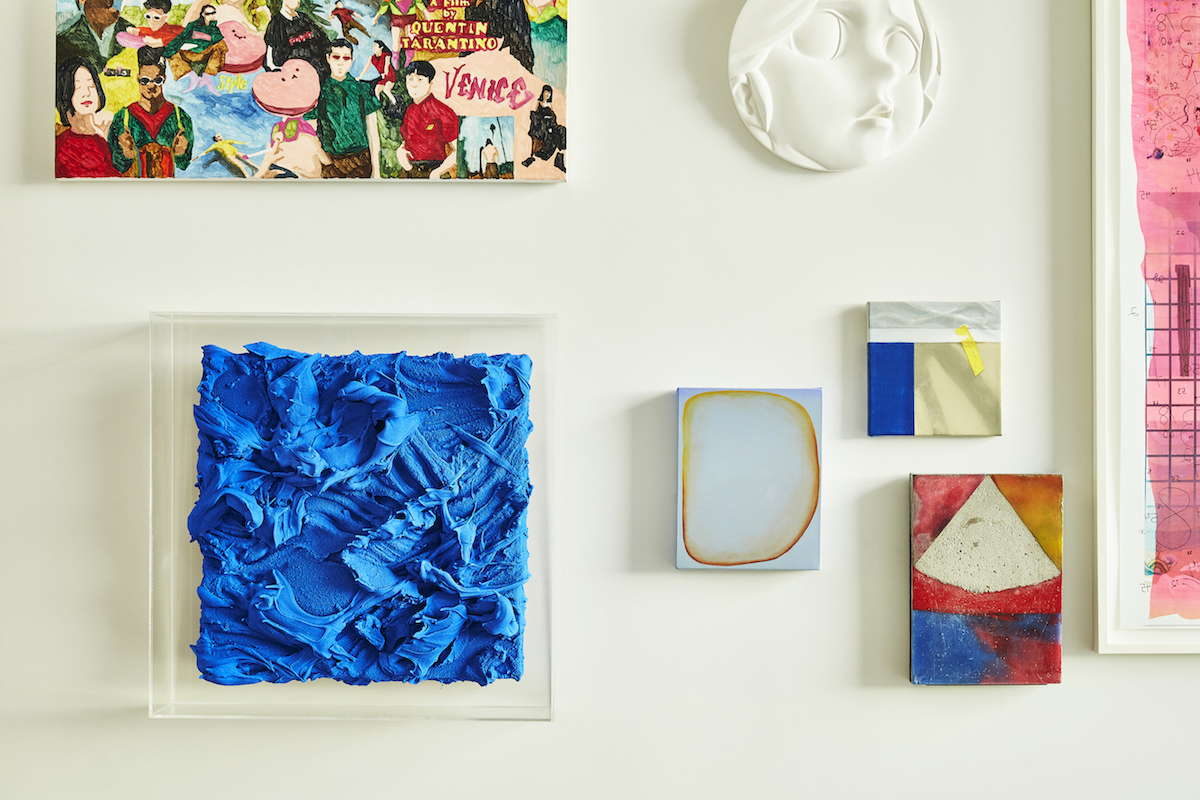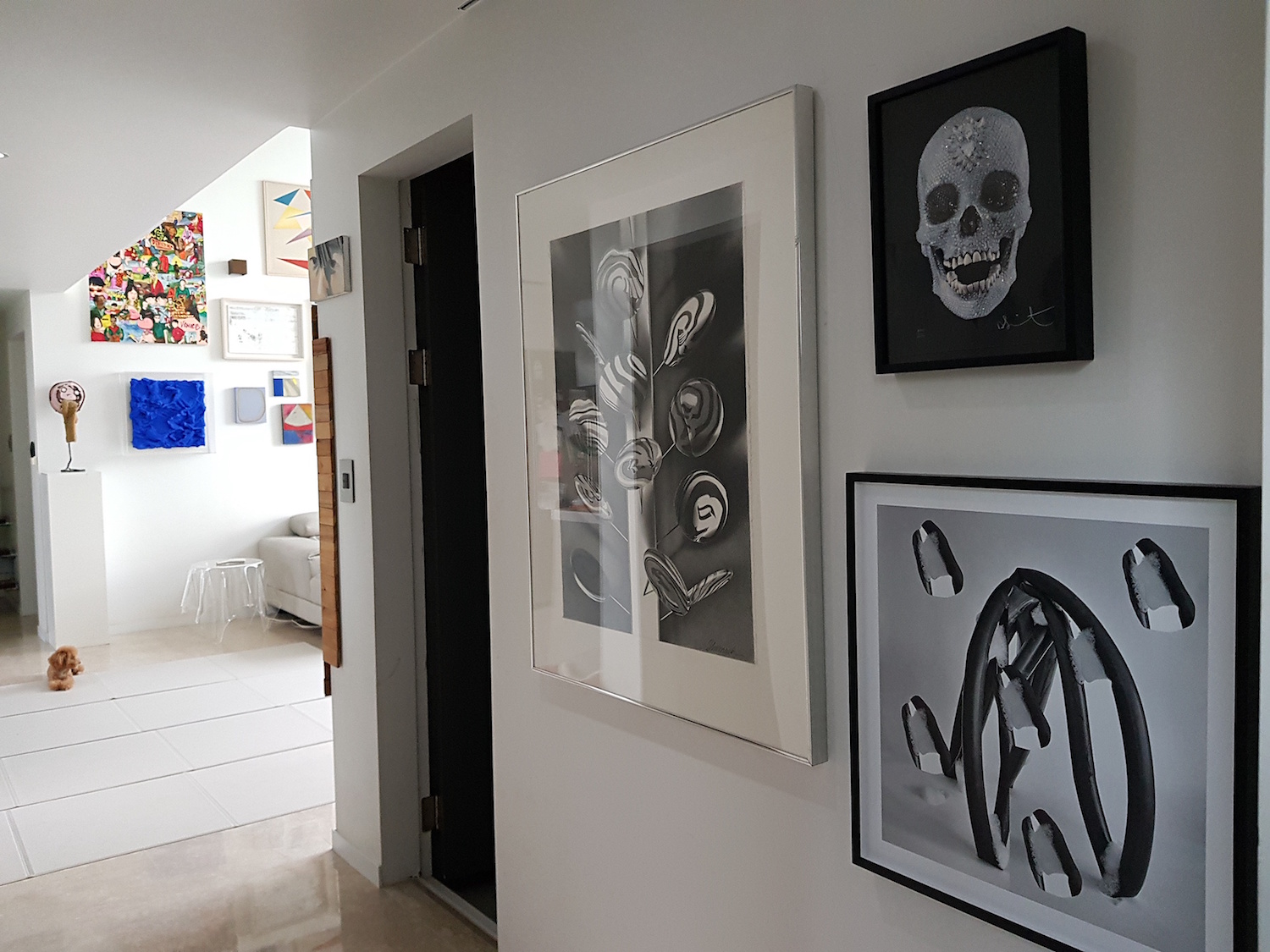 Have you ever presented your art collection publicly?
My collection has not been publicly displayed yet. But I frequently open it to the kids who attend my private art education institute (called Big Fish Art) in Seoul. It is so fun and inspiring to see how kids interact with the contemporary artworks. They sometimes discover interesting aspects a grown-up like me would have never found. As Antony Gormly once said: "Children experience art much more directly than us."
For example, I once displayed Stanley Whitney's canvas work in my collection to the kids and let them paint their own version of 'color bricks.' The color combination and compositions by the kids were so candid and bold. When I uploaded the pictures of their works on my Instagram, Stanley Whitney himself liked the post and wrote that he really love the kids' works in reply. He had never responded to my numerous tags before actually. It was one of the most inspiring and proud moments in my teaching experience.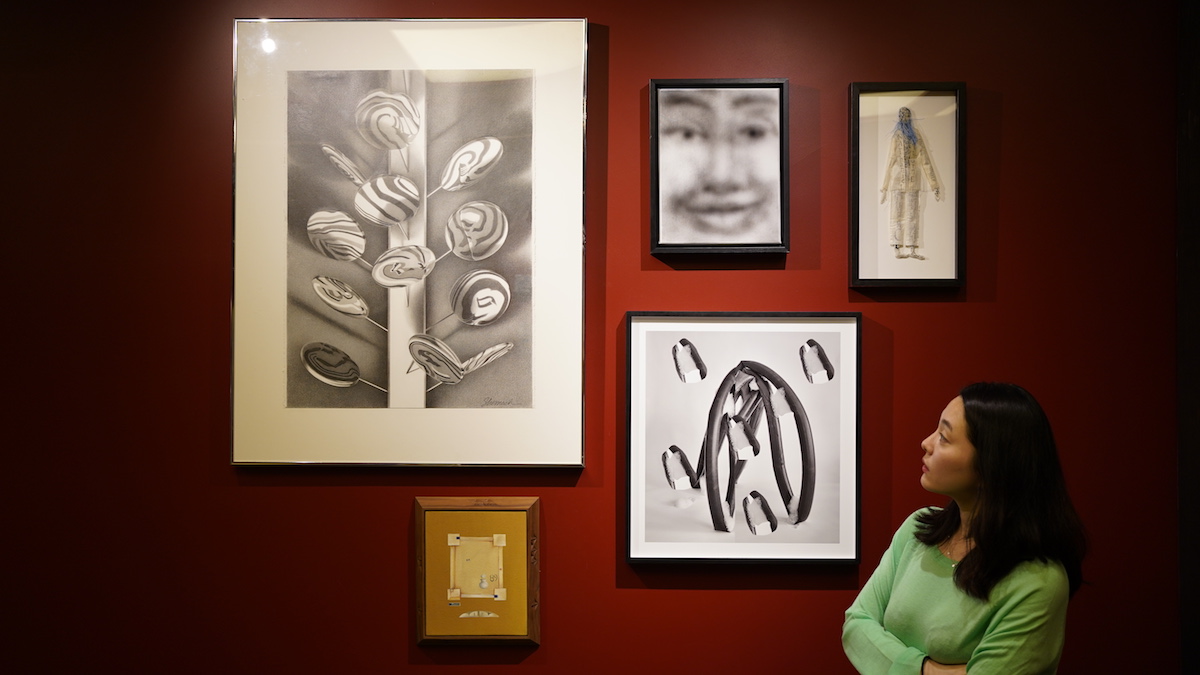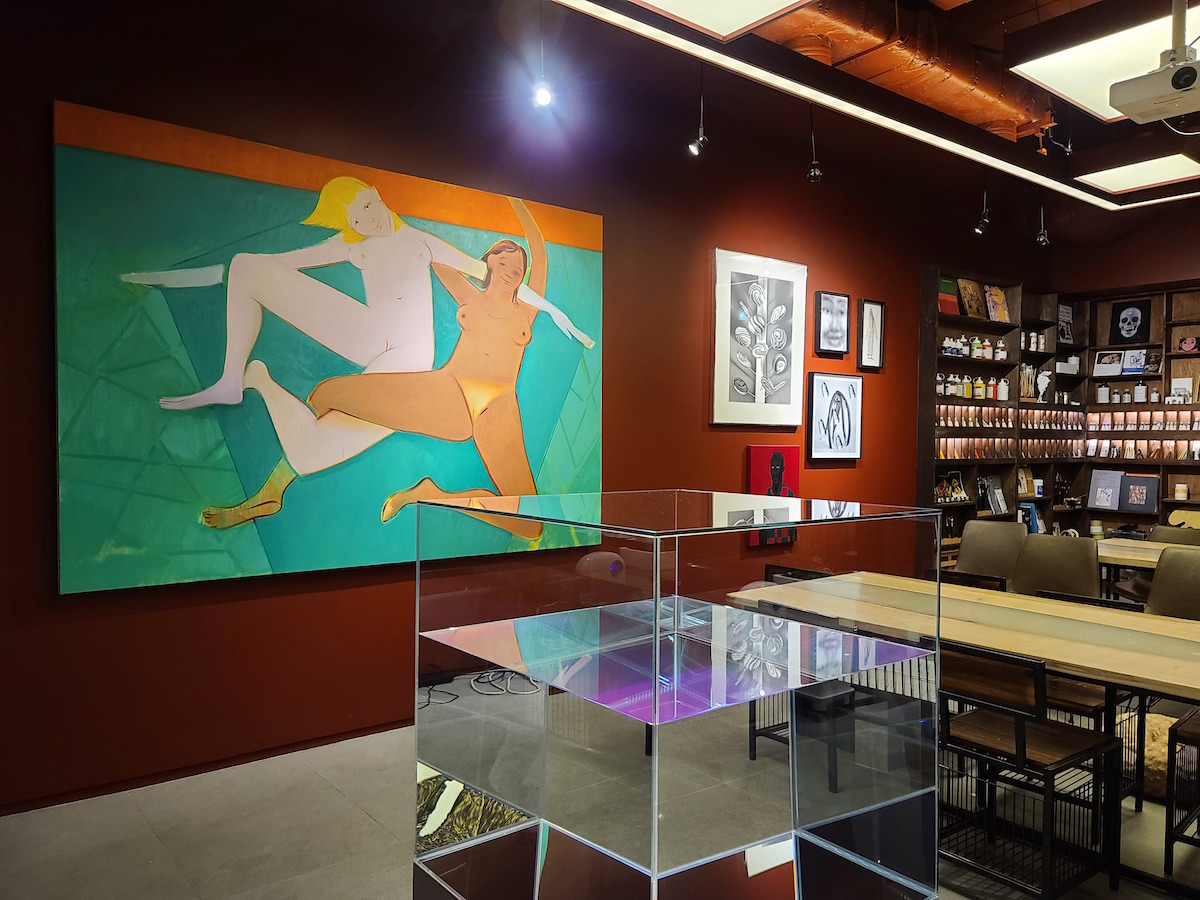 Is there any kind of artwork that can make you write a cheque without any consideration?
50s-60s female abstract artists' work, such as Agnes Martin, Helen Frankenthaler and Joan Mitchell.
What is your most treasured artwork?
Every piece is precious, but these days, Ann Veronica Janssens.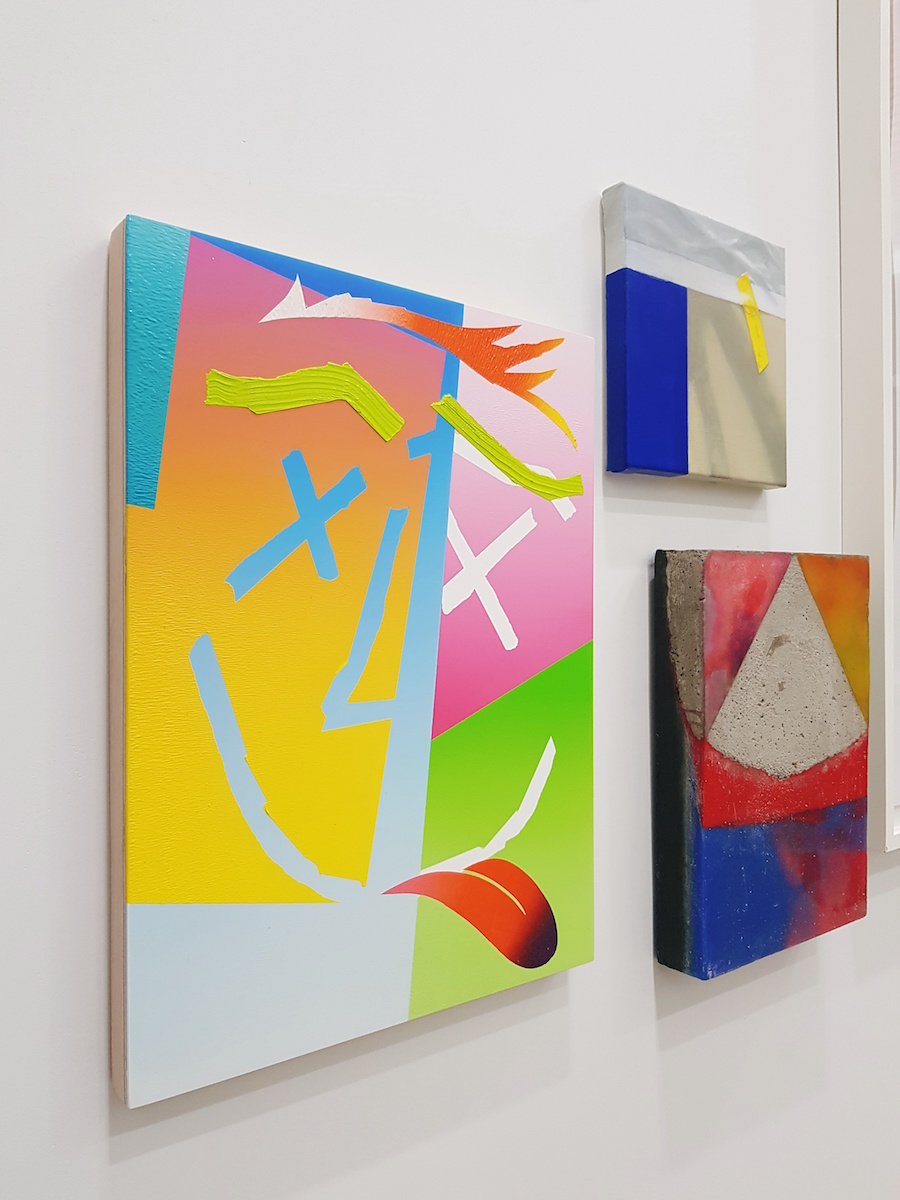 What is your biggest regret regarding collecting?
There have been a few bad incidents, but overall, I have no regrets about the collection I have built. As time goes by, I think I did a good job. It's a magic that makes life special.
How important is it for you to meet the artists who created the artwork?
At first, I thought it was important. But some artists I don't have to meet. There seems to be no definite answer. When you have a lot of questions about an art work, it's good to have a conversation with the artist or visit his or her studio.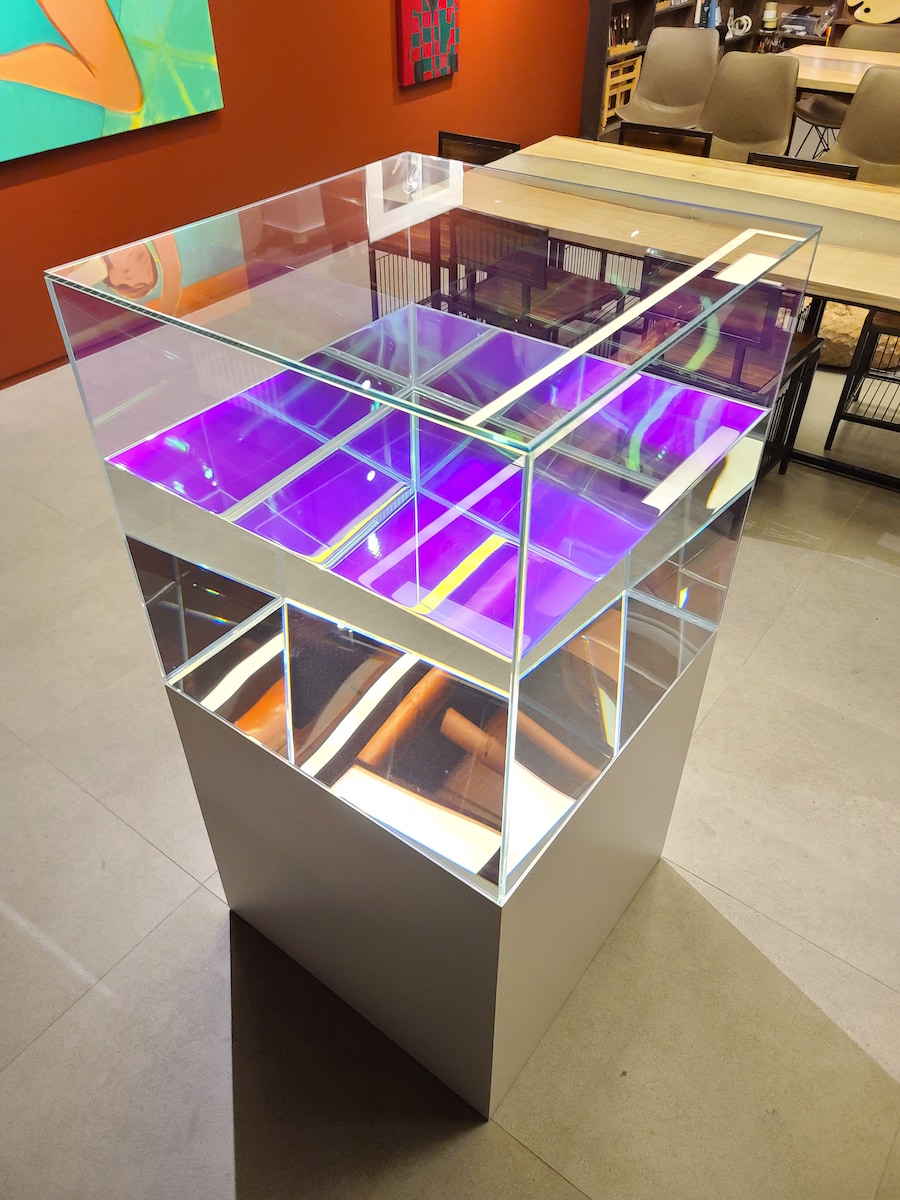 Do you rely on art advisors or how do you make your decisions concerning purchases?
In the beginning, I consulted with some dealers and gallerists. Their advice is very important but sometimes they consult in order to sell for their interest. Now I tend to leave it to my own choice and eyes. Studying art history is the most helpful for art collecting. So I study first and ask later.
How does your role as an art educator influence your collecting?
Many good artists were art educators. American black abstract painter Alba Thomas was also an art teacher, while Georgia O'Keeffe was once an art teacher too. Furthermore, for Henri Matisse there was Gustave Morrow, and for Monet there was Oezenbuddin. I believe that there could be future awesome artists among the kids I teach now. There are many good things about being a collector and an art educator.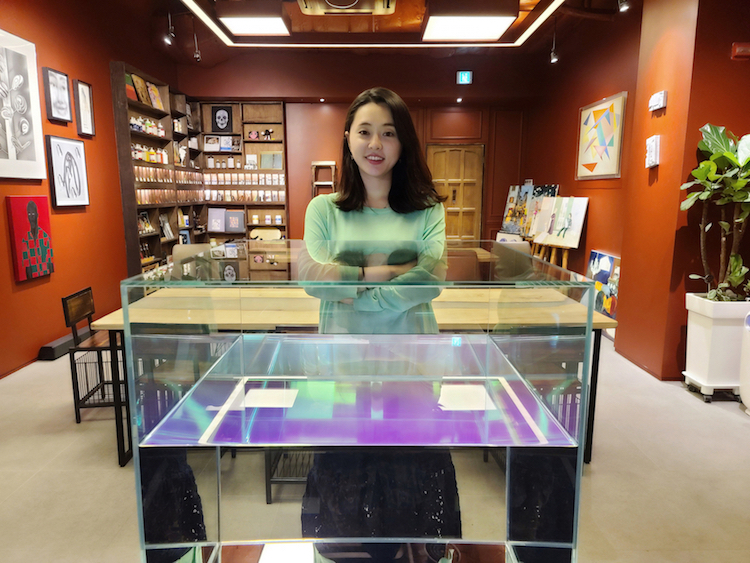 How has your art history background influenced your perceptions and choices in collecting?
I still study art history every day. I am fascinated by the search for forgotten artists. So I write a lot of relevant articles and books. Recently, I wrote a book on Swedish artist Carl Larsson. I first wanted to collect his work, but I gave up because the price was too high. Studying art history steadily helps me to set a theme by drawing my own art history map when I am collecting.
How would you like to see the South Korean collector scene develop in the next few years?
Young people in Korea are also interested in art collecting. However, there are many cases where people approach it as an investment. Not all artworks will go up in economic value. This is a fact that many collectors have already experienced. Many of the young Korean collector friends of mine pursue their own character and freshness in their collection, and I believe many potential collectors will come to do so, too. And that's how it should be.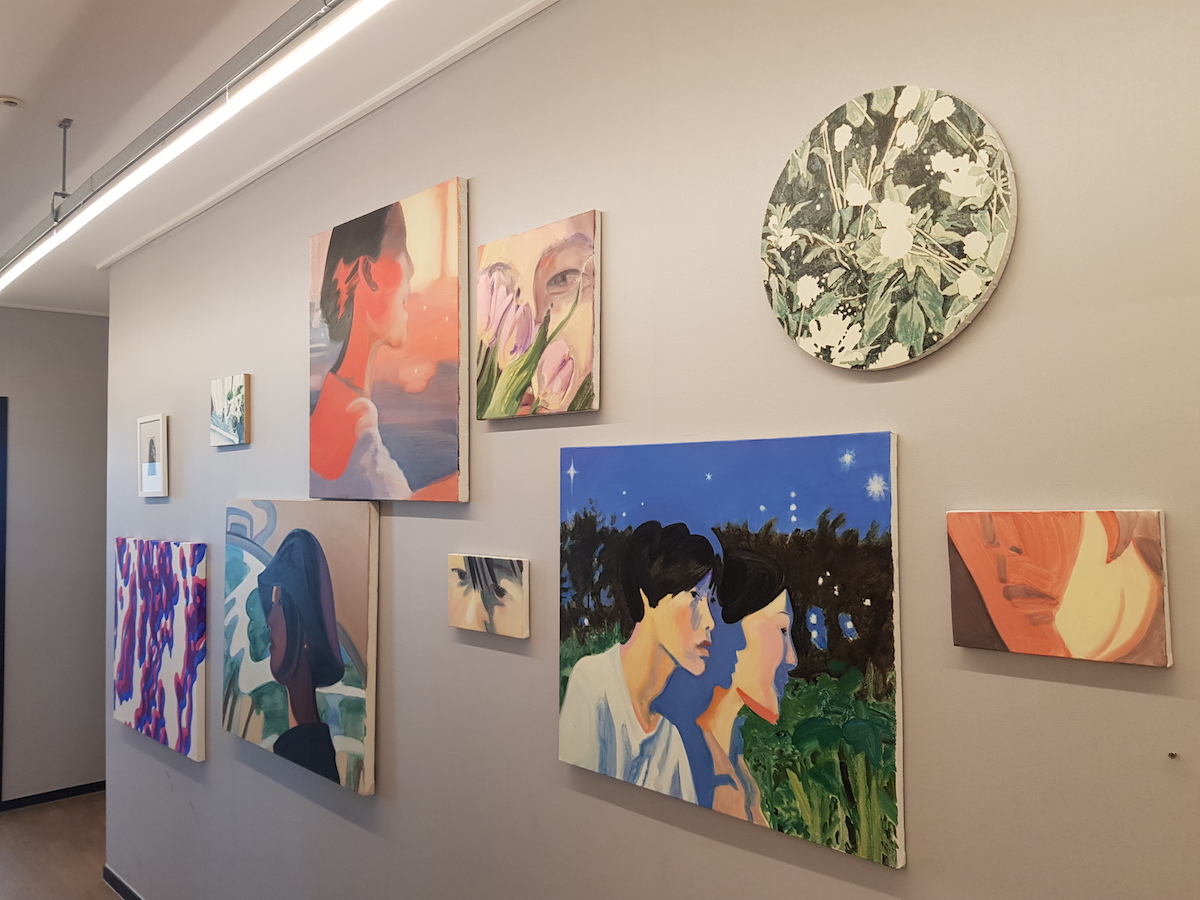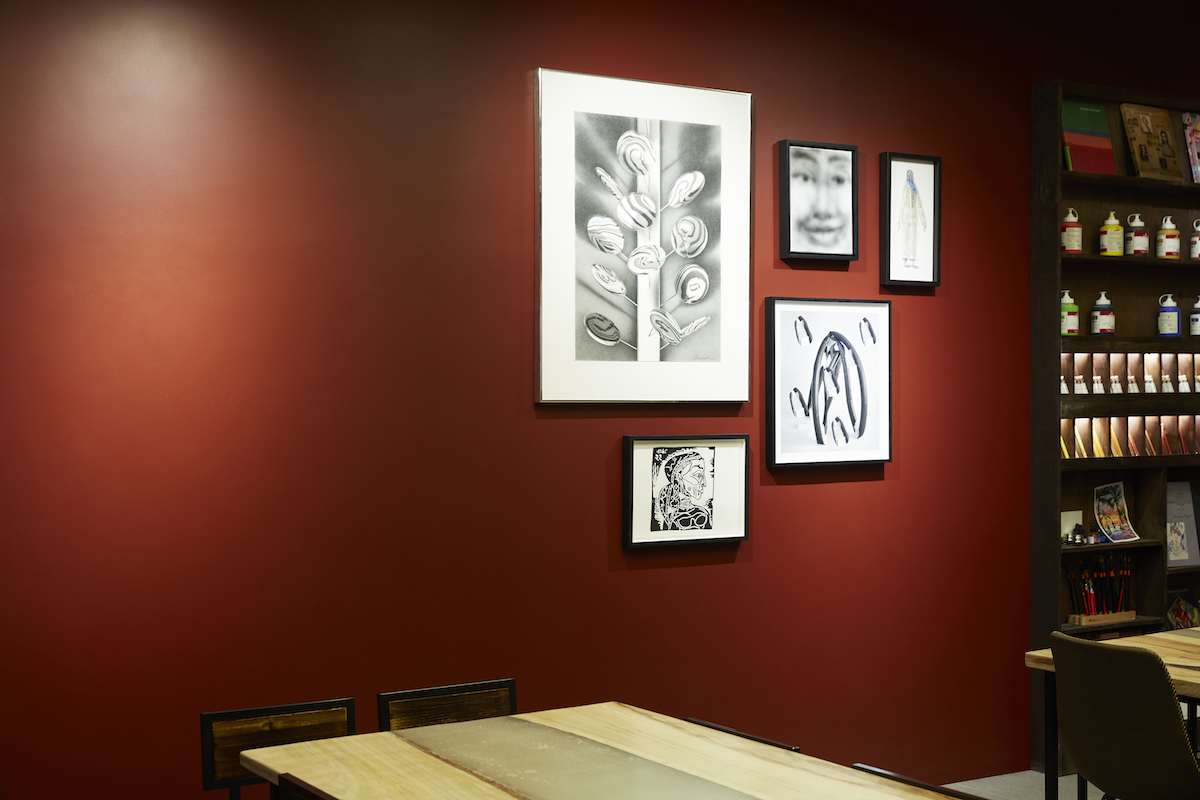 The Art World
What was your happiest moment being involved in art?
Every moment is happy, but I'm happy when my favorite artists have big exhibitions or are recognized by more people. Most recently, I have collected the Aqua series by Jan Veronica Jansense. It was interesting when BTS – a boy band representing Korean pop culture – chose this artist for their contemporary art project. Also, I was happy when many people in Korea found out about my favorite but only recently discovered "granma' artists" such as Etel Adnan and Carmen Herrera.
What is your art-world pet peeve?
Art collecting makes your life special but just because you are collecting art, it doesn't mean you are special. I want to challenge a prejudice that only rich and extravagant people can enjoy art collecting. There are so many meaningful and beautiful artworks that are still affordable.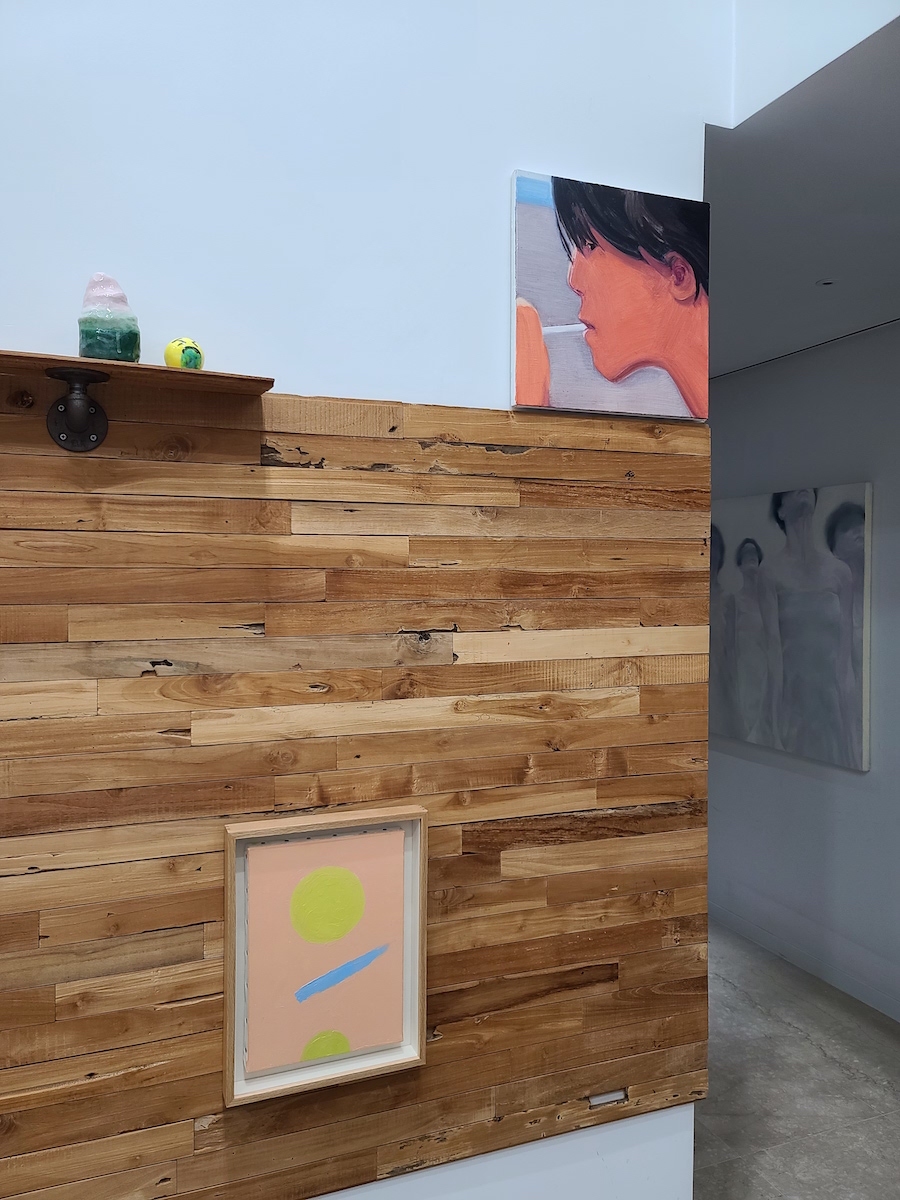 Who inspires you in the art world?
As I write and educate about art, I like artists who write well. I also like Hans Ulrich Obrist, so I read a lot of his books published in Korean, and I also like Grayson Perry, an artist who writes well. The iconic American art critic, Jerry Saltz, is also very inspiring.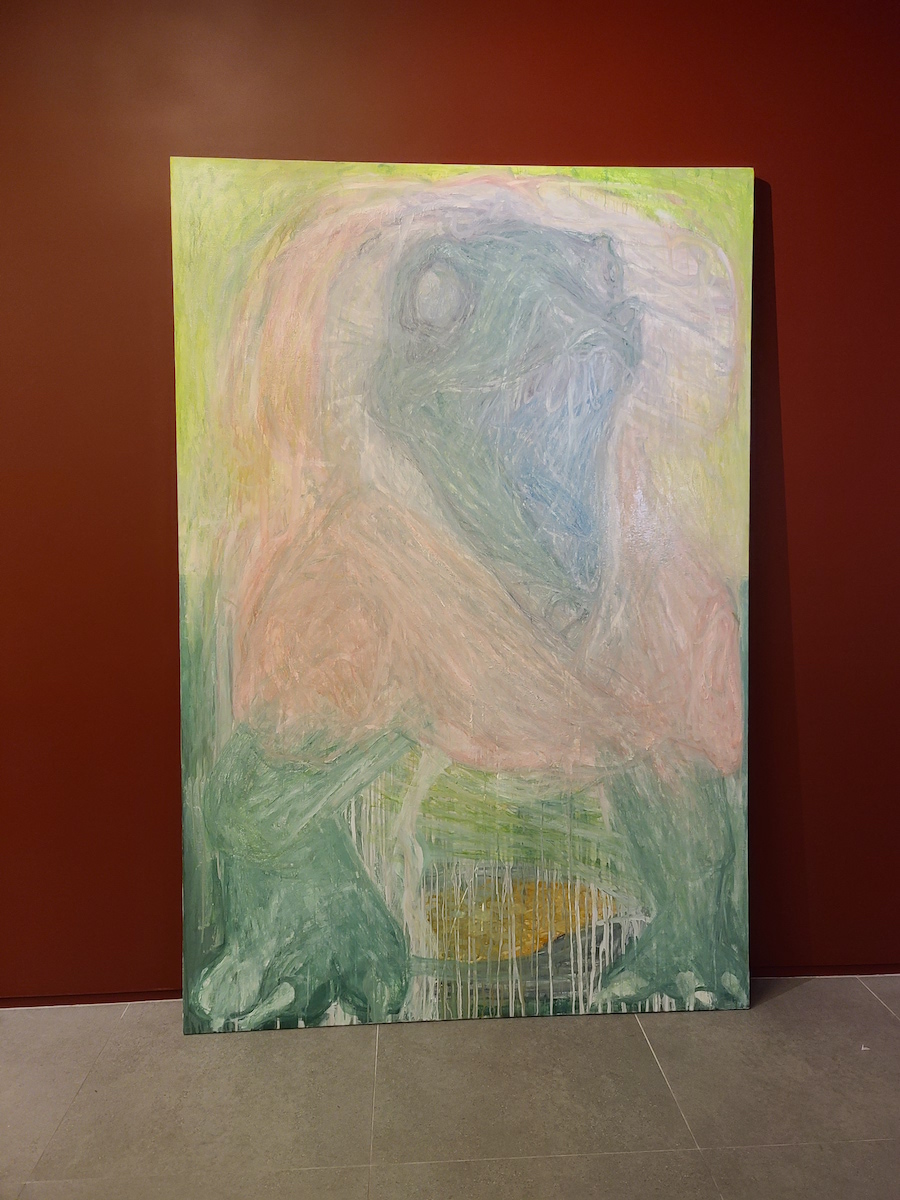 How do you engage with the art world digitally?
Nowadays, I discover many new artists through Instagram, and I also interact with collectors who like/follow the artists. I have many collector friends in Hong Kong or abroad. I ask questions to the artists via Instagram and sometimes it has led me to collect their works. I think YouTube and Instagram are very important for communicating with the art world.
What is your preferred way to exchange with other collectors?
These days, I run a YouTube channel where I give lectures on art history for collectors. Through this platform I have met a lot of like-minded collecting friends.
How are you discovering new artists these days?
I research them through foundation grants and awards. I am also interested in searing through the history of residencies such as the Rema Hort Mann Foundation and Harlem Museum Studio. I'm also interested in new emerging artists recognized by Future Art Generation and Kehinde Wiley's Black Rock Residence.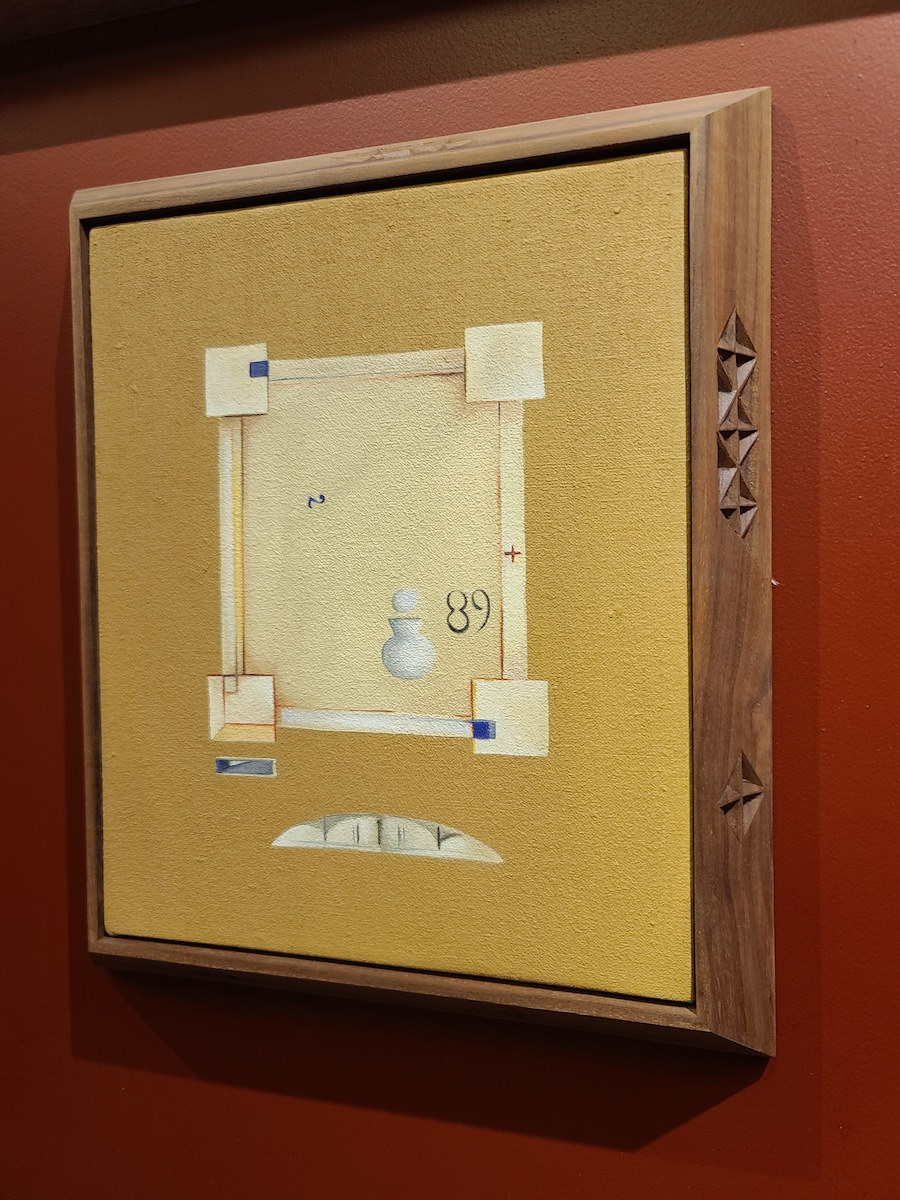 What is your advice to young and fresh collectors?
Don't follow what others are buying, just as we don't buy the same things as our friends when we shop for clothes or shoes. A collection can be artistic shopping that best reveals yourself. Focus on your mind and what you love the most: that is the investment for you.
Can you name three emerging artists which should be on our watchlist?
I want to introduce young Korean artists: Park Hae-sun, Jeong Yi-ji, Ok Seung-chul, Noh Sang-ho, Jung Hee-min, Lee Eun-sae, Yoon Young-ho, Park Kyung-ryul, Kim Min-hee, Park Min-ha, Galaporas Kim. I support the future of these young artists.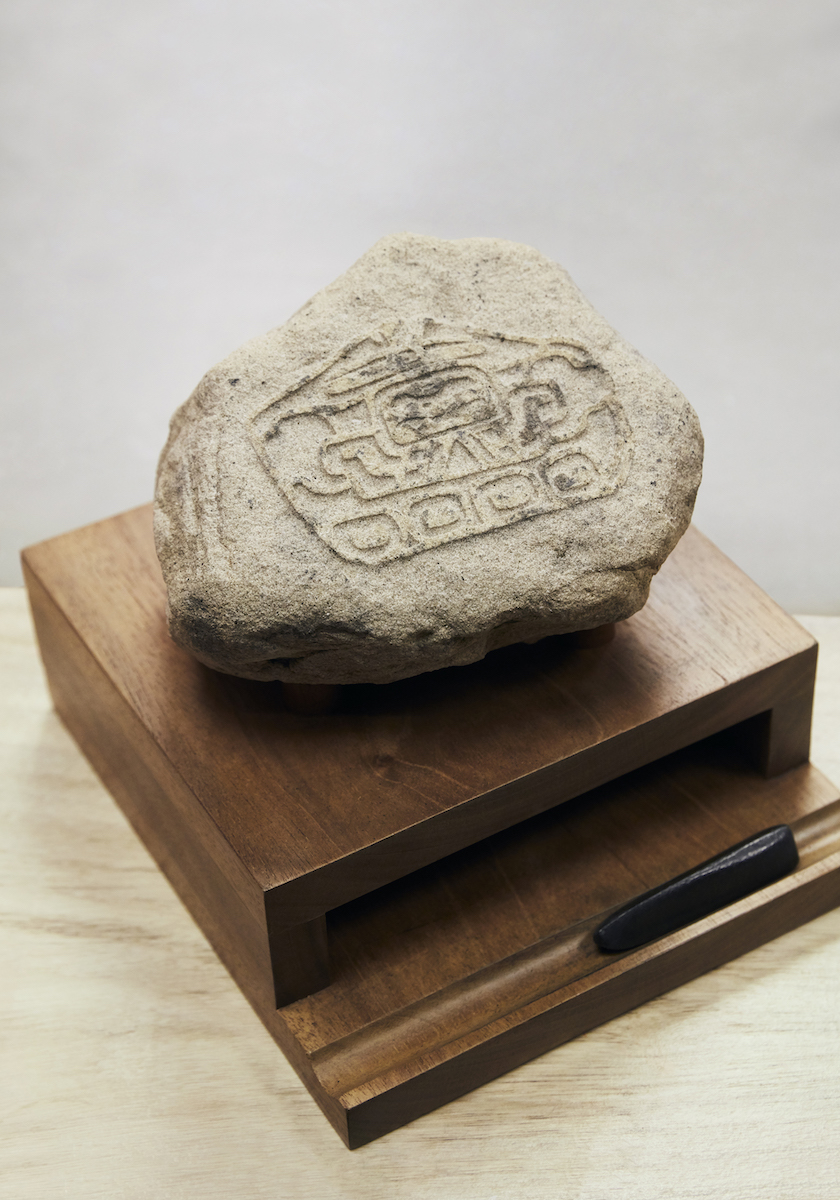 Instagram: @artsoyounh
A selection of artists Soyoung collects: 
Ann Veronica Janssens
Jason Martin
Purvis Young
Sofia Mitsola
Stanley Whitney
By Jamie Bennett