Nicholas Pardon became an entrepreneur as young as he was 17 years old when he co-founded his first digital marketing company. He also has an ever-growing passion for Latin American abstract art. He and his business partner, Sammy Sayago, turned to focus on contemporary Latin American abstraction in 2012. As their collection is based in Southern California, a region containing an extensive Latino and Latin American population, one of its chief goals is to promote a dialogue between Los Angeles and Latin America. Pardon and Sayago recently opened their private museum SPACE in Irvine, California, which will constitute a key site for housing and displaying the collection and will foster new dynamics to the Southern California art scene based on exchange, new knowledge, and the shared enjoyment of contemporary art.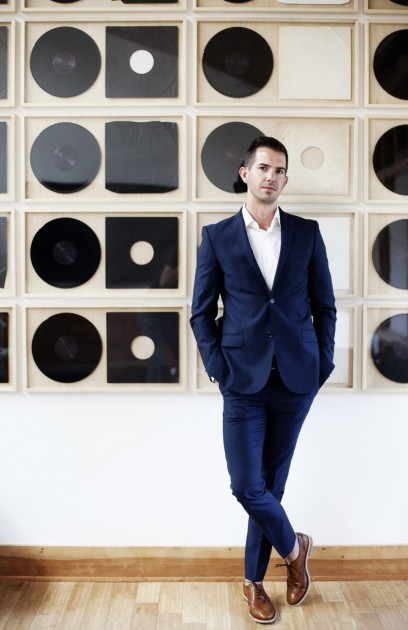 Collecting
What made you want to start collecting art?
We began the collection in 2007 and our focus on contemporary abstraction began in 2012-2013.
We began to get involved with the Museum of Latin American Art in Long Beach and explored our interest in collecting. Sammy and I own a marketing and creative company called Restoration Media that has been around for 15 years. We found it interesting to redefine the way we put art on the walls in our office space. We started to collect in a very non-targeted way, but our focus was Latin American art, which we thought was very powerful. We began collecting in a wide variety, from contemporary abstraction to contemporary figuration, to video work, including artists such as Montero, Quinquela Martin and Siqueiros. Being in the right place, right time, meeting the right people and making meaningful relationships empowered my passion.
We found that as business owners and leaders of Restoration Media this collection would have a lot of impact on our company, from the creativity that it inspires to the dialogue it promotes. I have been directing the collection and Sammy has been my partner in doing so.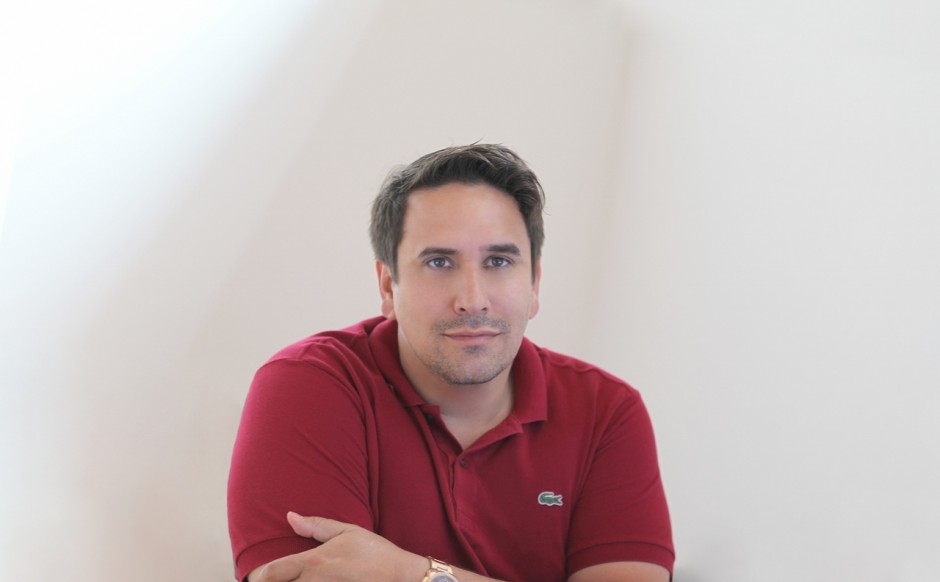 What is the main motivation behind your collecting?
The idea of building a collection is to ultimately tell a story. We adapt the research process that curators all around the world are using to build collections and find a way to make that research public.
I found many connections between entrepreneurship and artists. When you investigate more into a work of art, you get an idea of what the artist is trying to convey in his/her work. This is similar when it comes to the understanding of electronic data or information. You need to learn and ask questions before understanding what the message is.
We also host lunch gatherings and educational events for our staff and provide them with a lot of insights into our collection. With these events, we're starting to incorporate and show our research and dialogues we've had with visiting artists. We like to think of ways to make a greater impact on our employees and their families.
We're an institutional based collection and we're in an evolutionary period from private to more institutionally driven. At the same time, our small audience has always been related with our company, while Abstraction in Action and other initiatives have attracted what would be our global audience.
The collection has created conversations and dialogues and ultimately pushed the limits of our thinking. Contemporary abstraction is what we decided our focus would be and what the collection would begin to pursue.
There are many exhibitions, concepts and projects but there is no comprehensive way to have all these artists included in an exhibition, even though they are all very much a part of it. We may not have some artists as a part of our private collection, which is based on a more personalized choice or taste, but this doesn't discount that they are relevant in our research process when building our collection.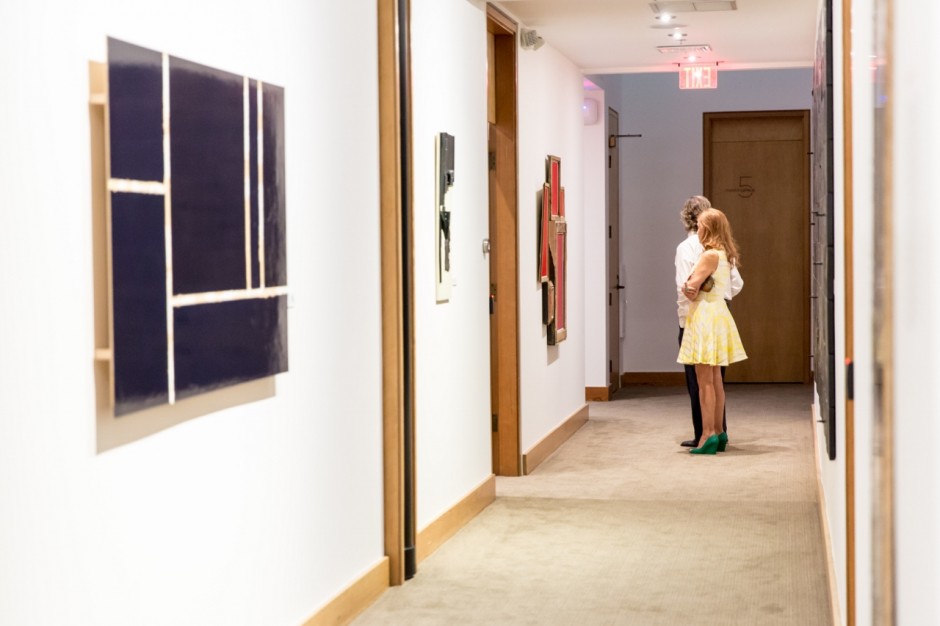 When did you fall in love with a piece of art? What was it?
I have strong relationships with artists, which have given me the opportunity to have a stronger connection with their art. Artists such as Gabriel de la Mora, Emilio Chapela and Marcolina Dipierro from Argentina have become some of my close friends.
It is very important and interesting to actually meet the artists and hear about their work. It is exciting for me to develop relationships with them and that puts a different spin on the way I see the artwork. It is also part of my job as a collector to express ideas to others and give them the opportunity to connect at a more personal level with the artwork.
What is your focus regarding the artists in your collection? Are you more interested in emerging or renowned artists?
For me, one of the most interesting areas of collecting art, especially contemporary works, is that a lot of the artists fall into my generation. Many of them are right around my age so they may come from similar backgrounds of time, but not necessarily culture. Relevant to age, there's some sort of mindset, which is why anyone who is working with contemporary concepts or ideas has a certain eternal youth to them. Even if they're older or younger there's some sort of connectivity.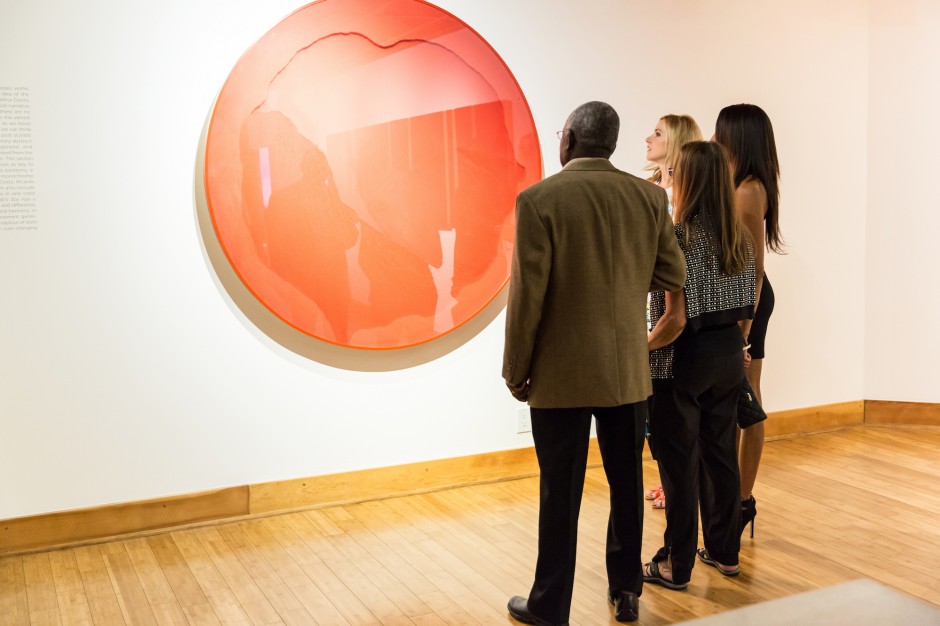 How many artworks do you own?
There are thousands of works in the collection, and we still hold all of the works we've acquired. The collection is not solely about the number of works but about the story behind it. It has significantly grown since expanding the contemporary abstraction section.
Where do you display your collection?
Our gallery space is part of our office in addition to the actual formal gallery project room. Artworks are put up around the entire workspace.
What are the upcoming projects with your collection?
Future projects include building exhibitions like Monochrome Undone that are adaptable in different spaces. The plan is to continue to create and participate in these collaborations and exhibitions with the ability to tour and reach greater audiences. Evolution will open the door for additional collaborative projects like the one with the Getty.
Abstraction in Action
Who inspires you in the art world?
Some of our inspirations have been from different private collections. It has modeled what we do, how we collect and the way we research. The relationships that we have been able to establish have inspired us as well. Patricia Phelps de Cisneros and CIFO (Cisneros Fontanals Art Foundation) have been some of the most inspiring. We also pay attention to how private collectors engage with their audience, their employees, staff and their collections.
What are you especially excited about in regard to art in the next 12 months?
Our first step in collaborative processes is to continue to build greater relationships with artists and invite them to think of ways to use the platform for projects and to participate in the dialogue section.
We have done small collaborations but as a private collection we are making a transition into a more institutional focus.
Our most important collaboration will be participating in the Getty's Initiative for Pacific Standard Time (PST LA/LA) starting September 2017 until January 2018. It focuses on Latin American art in Los Angeles. Our piece is called Daily Abstraction, Body and Nature. It is a demonstration of what's happening in the contemporary art world for Latin America as well as bridging that concept across a world audience.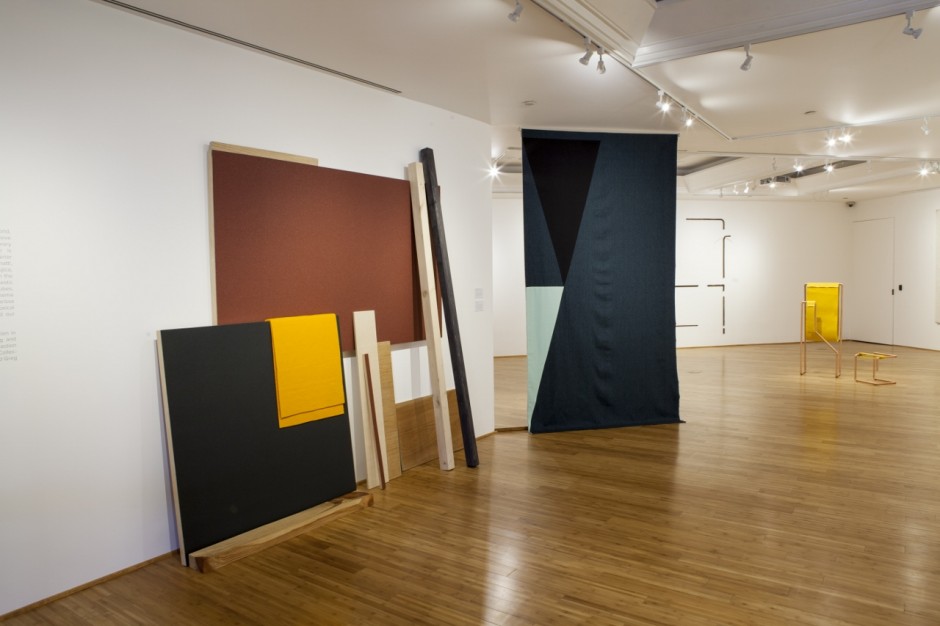 What is Abstraction in Action?
Abstraction in Action is a platform that promotes the research of contemporary abstract art by Latin American artists. It was started under the idea that people from all over the world would be able to access and research Latin American artists. Sammy and I began collaborating with Cecilia Fajardo Hill, chief curator today at the SPACE Collection, and looking through her research and participation in an exhibition entitled Abstraction in Action, we became interested and curious about the idea of abstraction. We saw a huge opportunity to expand our research. We began the research project under Abstraction in Action, not only to guide the collection, but to create a resource for those who desired to research contemporary abstraction in Latin America.
One interesting aspect of this platform is that it has given web presence or social presence to many artists, who concentrate very much on producing incredible contemporary works and may not give top priority to their visibility in the art world.
The research efforts and time investment put into selecting the artists that will be a part of the platform is ultimately what makes it so valuable and comprehensive.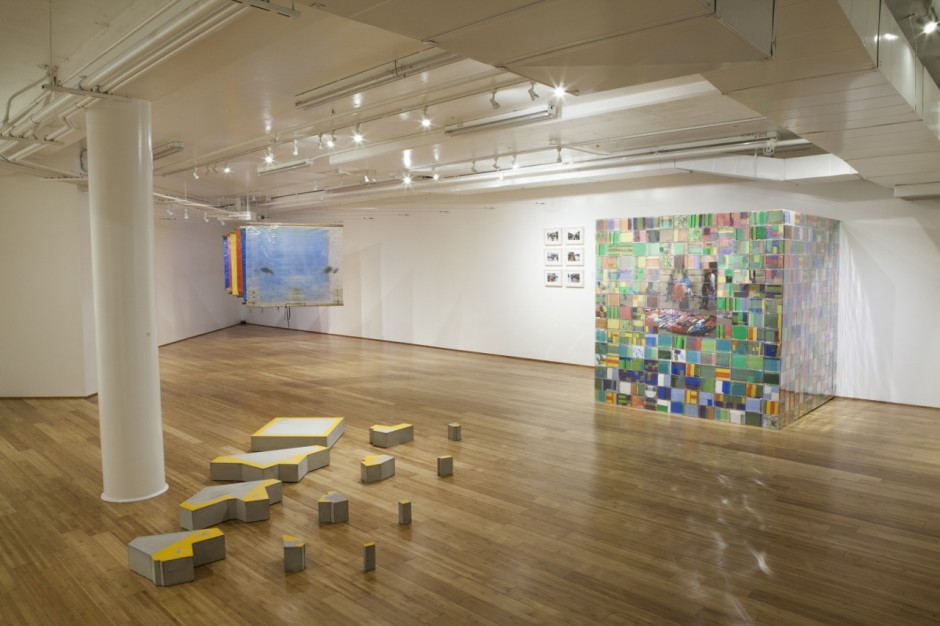 Related:
SPACE Collection
Abstraction in Action
Instagram: @nicholas, @abstractioninaction
Twitter: @nicholaspardon
A selection of artists Nicholas collected:
Emilio Chapela
Karina Peisajovich
Gabriel de la Mora
Manuel Mérida
Marcolina Dipierro
Interviewed by Jo Piacenza