When owning a stunning sculpture park is not enough for his passion for art, entrepreneur, investor and collector Christen Sevaas has just newly opened a new exhibition space, The Twist – literally a twisted form of architecture stretched over a river in a forest in Norway. His grandfather built a paper pulp mill in the same site in 1889. Began collecting and focusing on international contemporary art in 1990, notably with Howard Hodgkin, Albert Oehlen, Christopher Wool, Keith Haring and Martin Kippenberger, Christen Sevaas has now amassed a sizeable collection of around 1600 paintings by more than 300 artists.
He told LARRY'S LIST about how he acquired key works in an artist's œuvre, a glimpse of his collection would take place at the Whitechapel Gallery, London in 2021/2022, what motivated him to build the sculpture park, his latest artwork purchase, as well as three emerging artists to watch out for.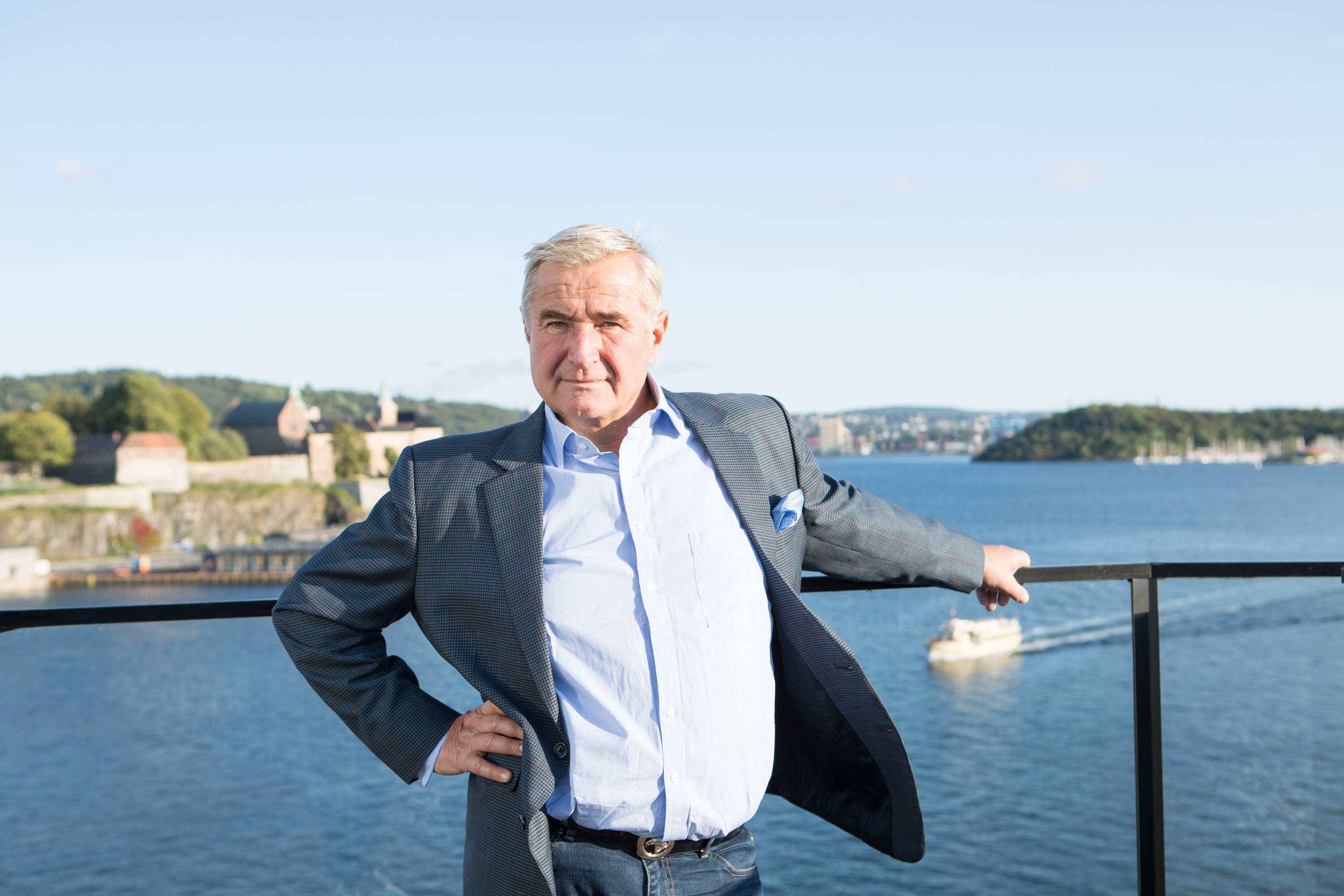 Collecting
What made you want to start collecting art? What is the main motivation behind your collecting?
It started with the Norwegian painter Sohlberg in the mid 80s. His art was introduced to me through a family friend. His landscapes are captivating and mysterious. From then, it has been a continuous journey. In 1990, I made a conscious decision to focus on international contemporary art, starting with Howard Hodgkin, Albert Oehlen, Christopher Wool, Keith Haring and Martin Kippenberger.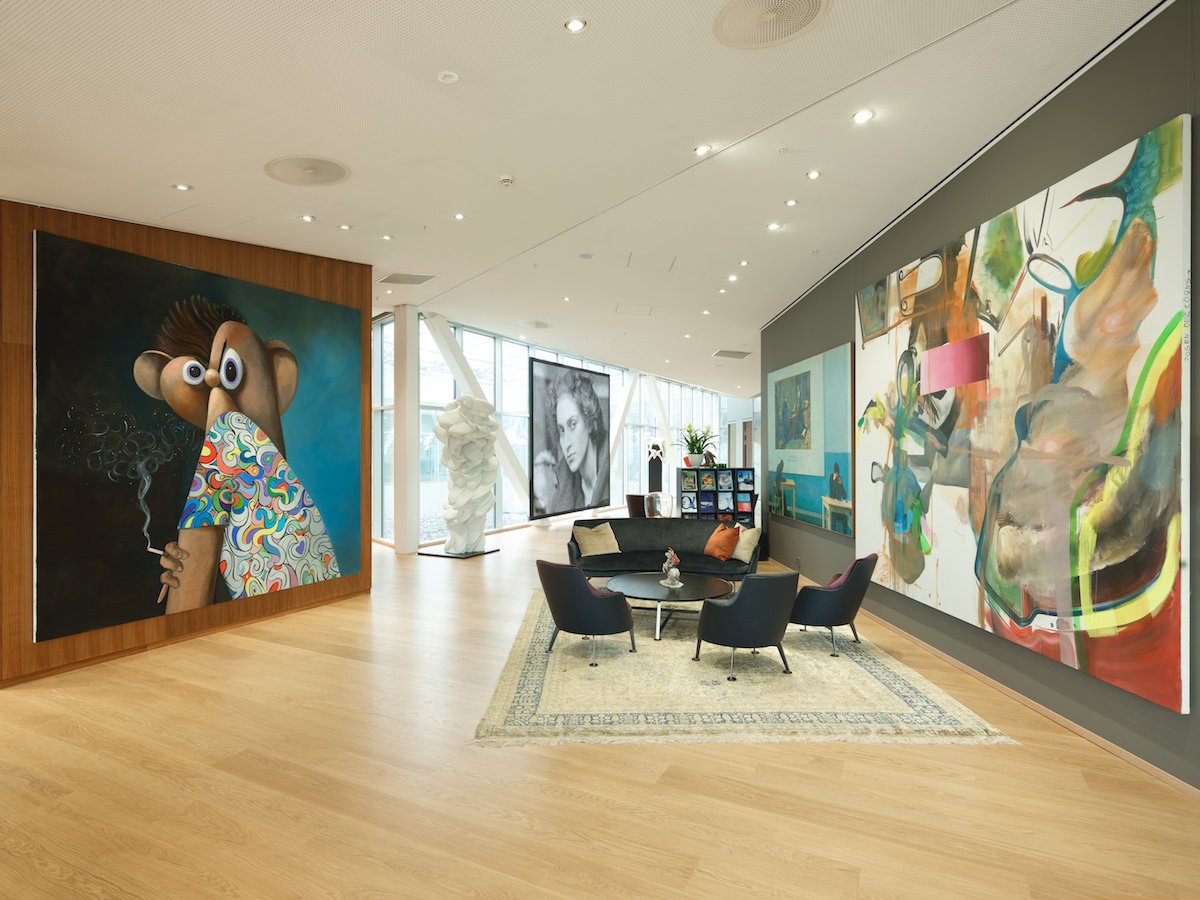 What is your focus regarding the artists in your collection? Are you more interested in emerging or renowned artists?
Very often when I get into an artist's work, I like to collect his or her works in depth. Then and now, it is easier to collect when you start collecting an artist who is at the beginning rather than the end of his or hers career. Over the years as the collection has grown, there has been an increased focus on trying to acquire key works in an artist's œuvre.
Is there any particular type of art that has consistently attracted you, or anything that unites all the works you have acquired?
I am a lover of paintings and sculptures.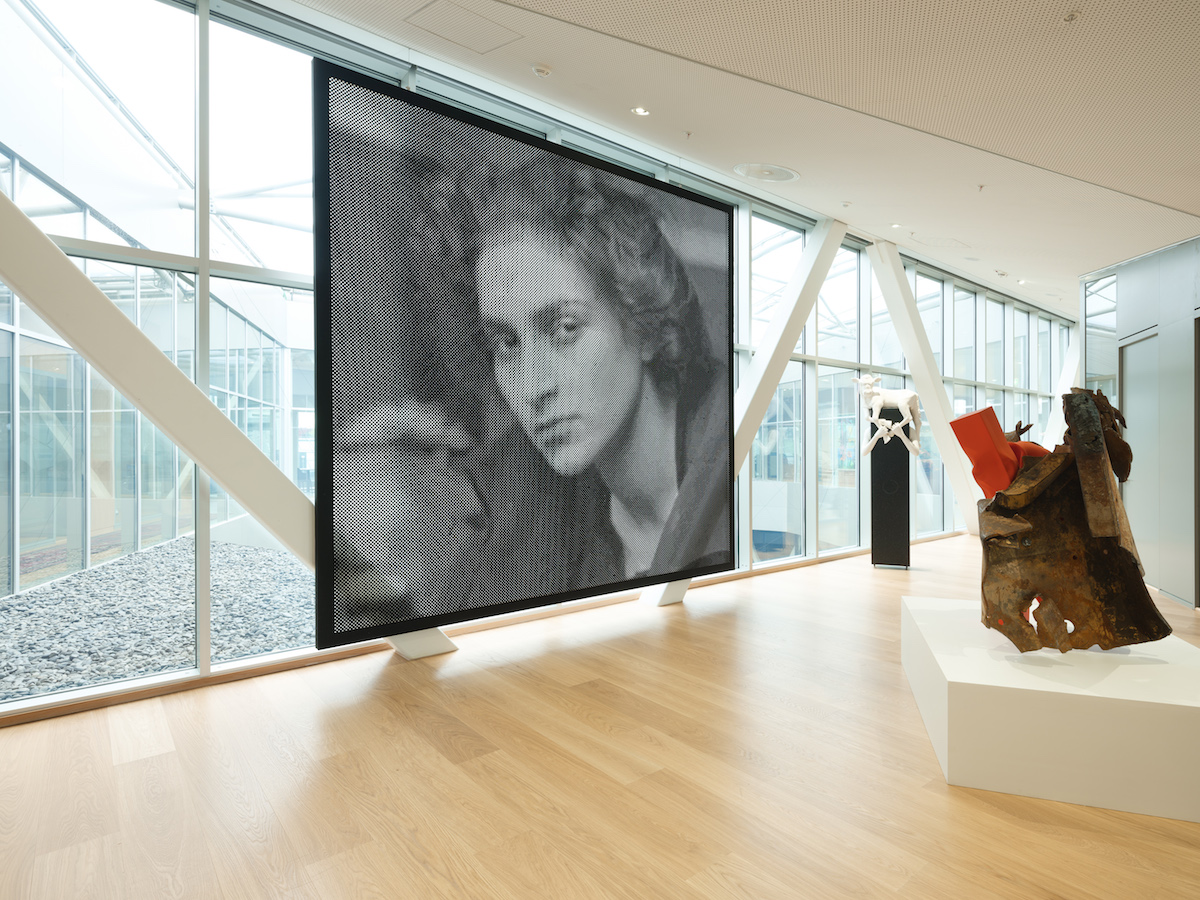 What were the first and the latest artworks you purchased?
Harald Sohlberg, Sittpå, Maridalen(1925); Jaclyn Conley, Labor Day Hyannis Port(2019)
How many artworks do you own? Where do you display your collection?
I have around 1600 paintings by more than 300 artists. I live with the collection in my house, my lodge and the corporate headquarter of Kistefos AS. The collection lends extensively to museum exhibitions all over the world, and we have long term loans at several institutions also.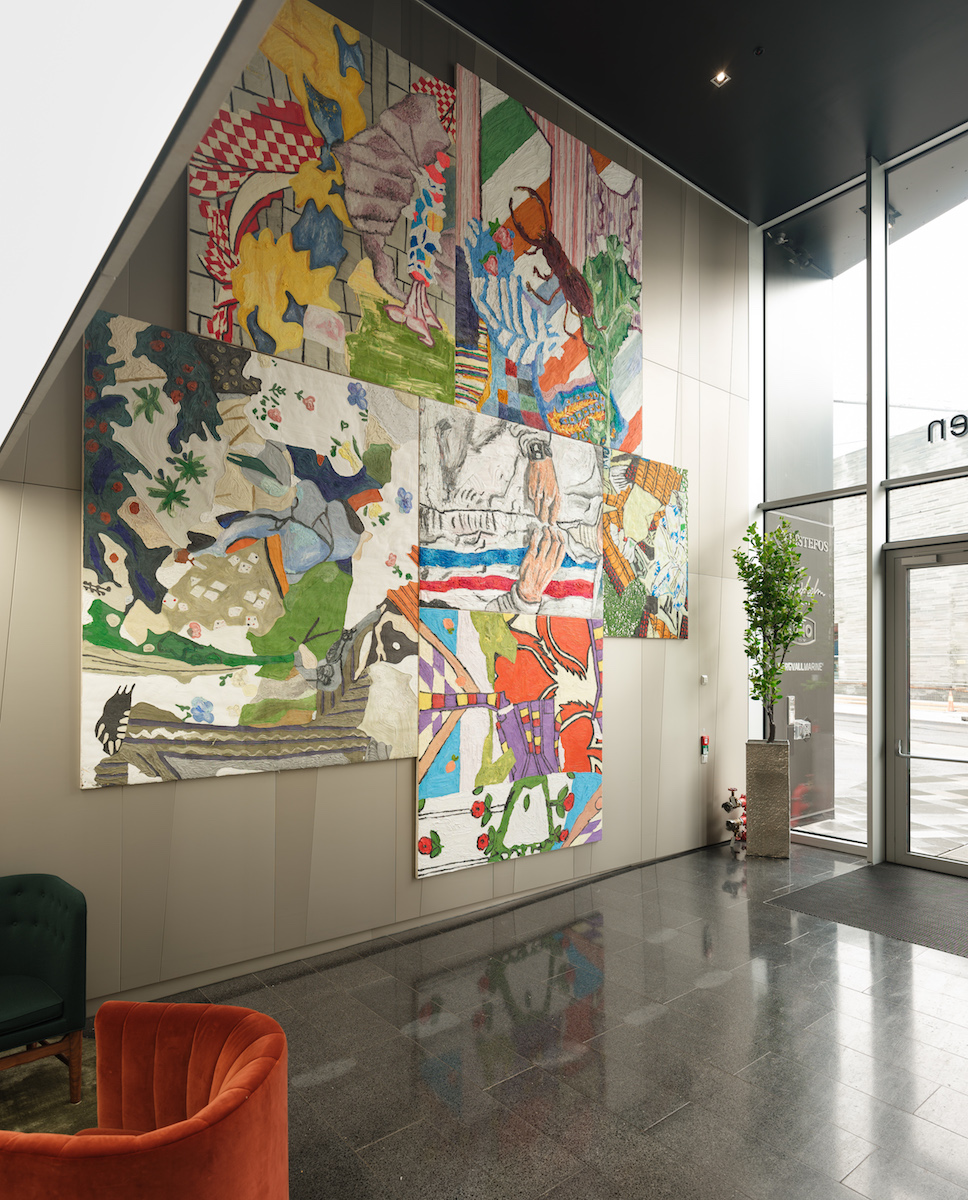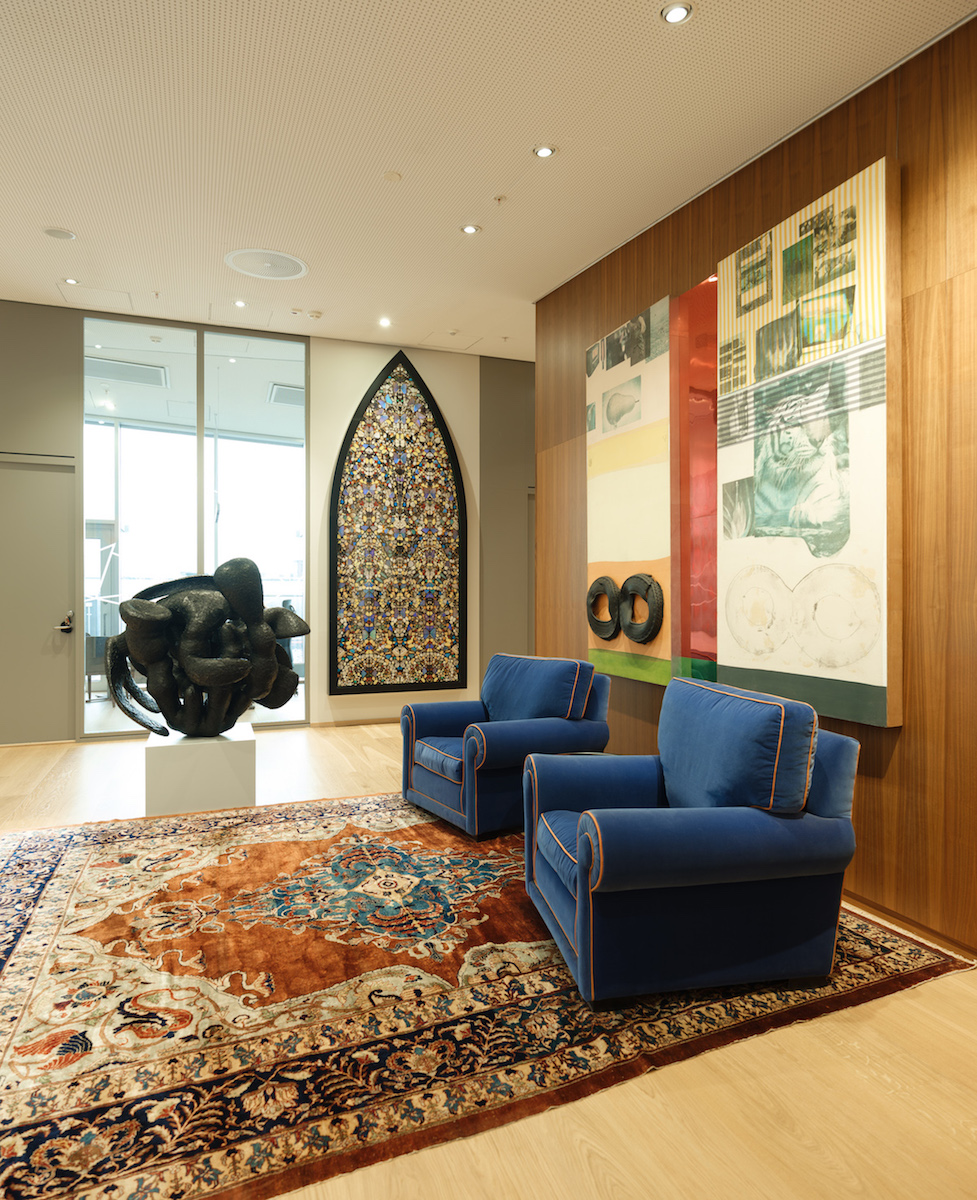 Would you present your art collection publicly?
The first glimpse of the collection will happen at the Whitechapel Gallery in London in 2021/2022 over the course of four exhibitions.
Is there any kind of artwork that can make you write a cheque without any consideration?
Absolutely! I can only parallel the urge I get for certain artworks with Ed Ruscha's OOF-painting which hangs at MoMA NY.
What is your most treasured artwork?
Sorry, I love all my works, certain favorites surely, but a list would be too long here…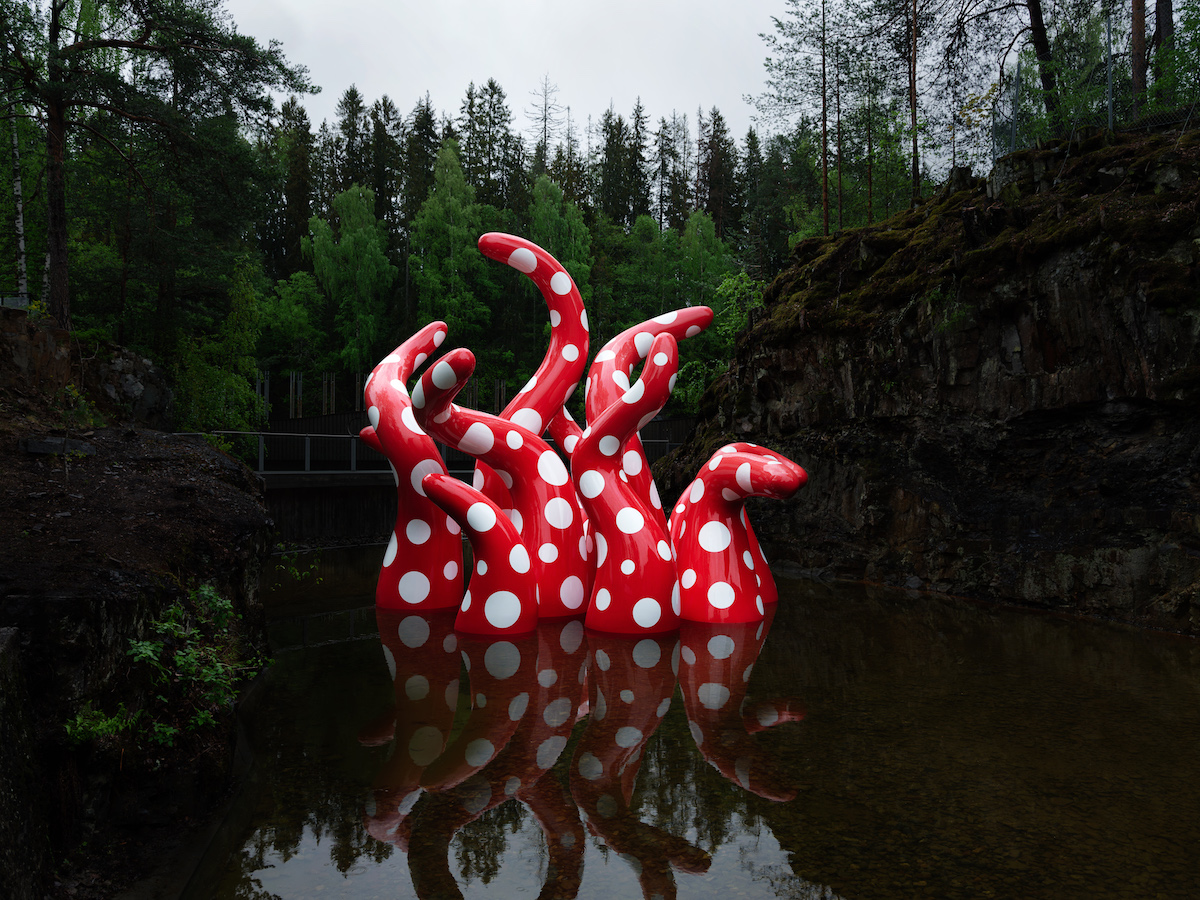 How important is it for you to meet the artists who created the artwork?
I love to meet artists and get to know them and their mind. I am fascinated by what goes on in the artist's mind.
What is your advice to young and fresh collectors?
Trust your instinct and your eyes, not your ears. Identify one or two galleries which you would like to work with and absorb what you learn from them.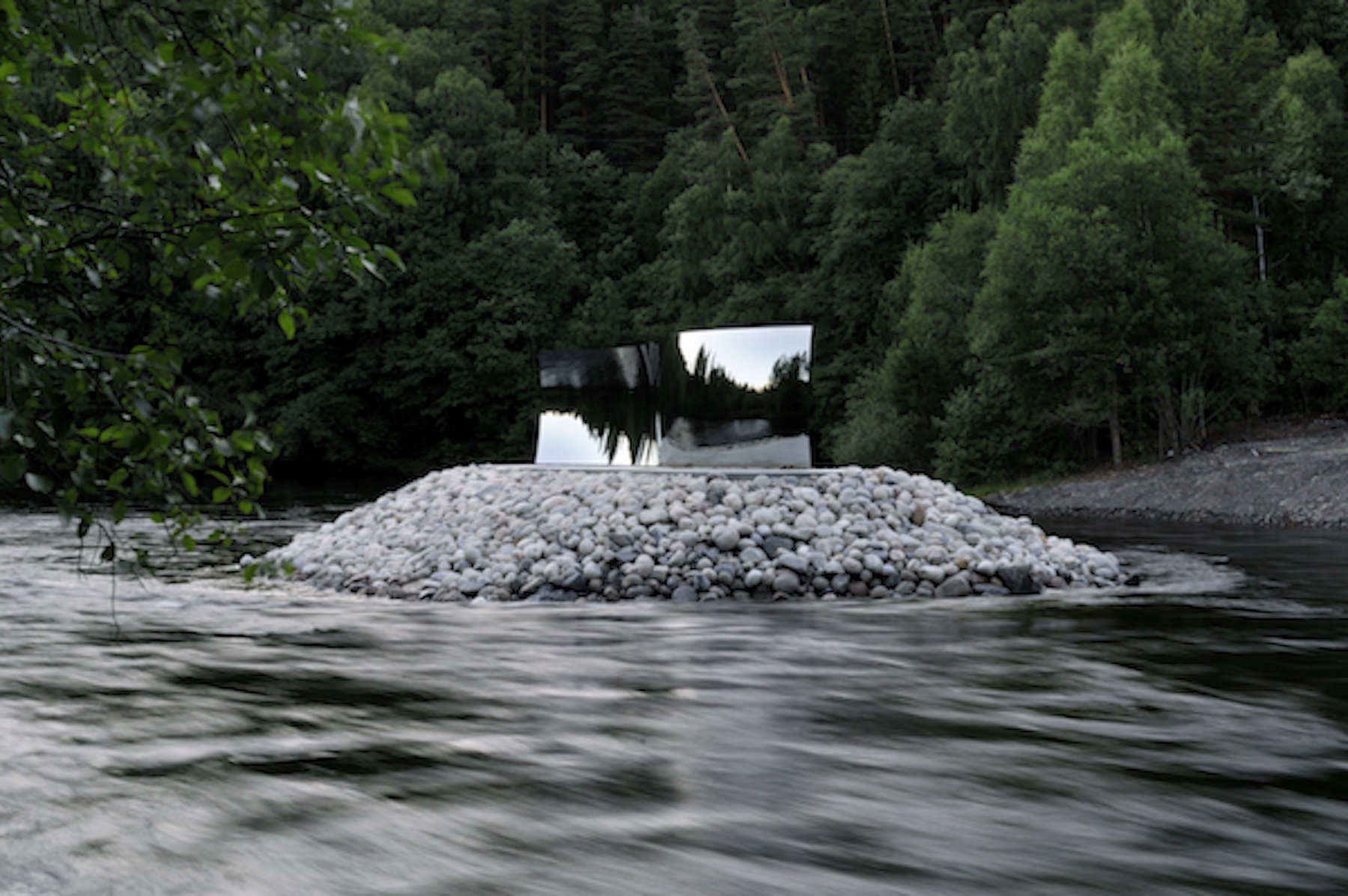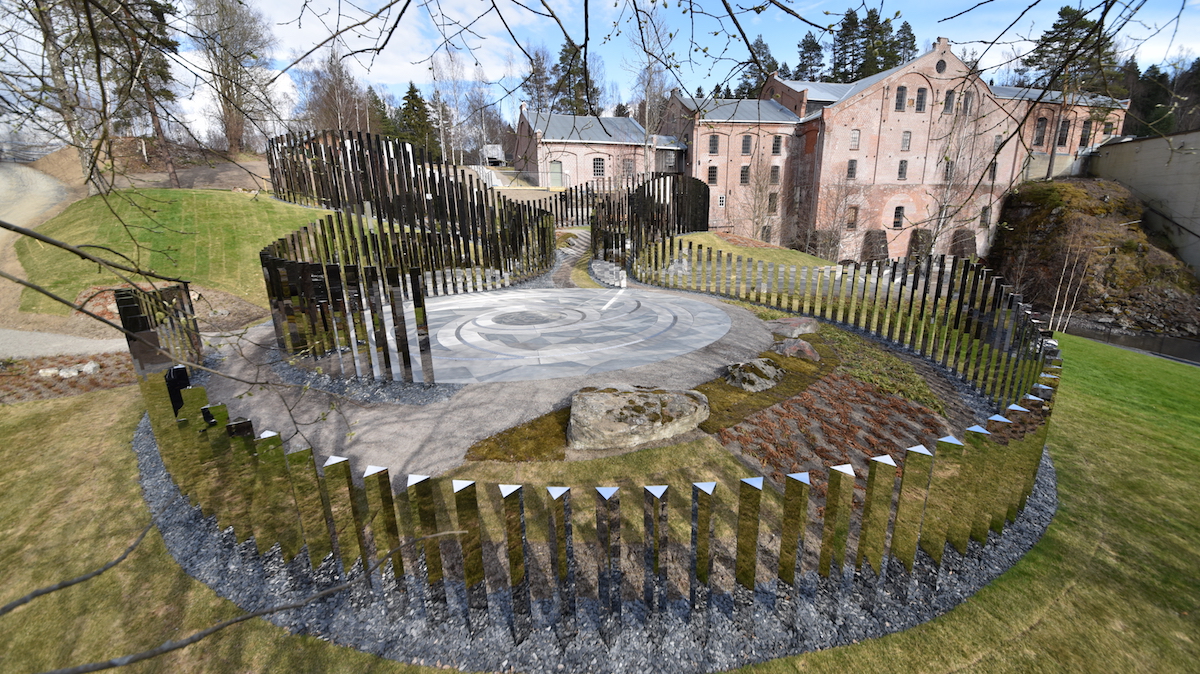 You are an investor in real estates and a range of funds and stocks. What are your views on art as an investment?
I never bought art for investment purposes. Many of the artists I've bought early have risen in price, but it is not the financial value that determines my admiration and love for a work of art.
Can you name three emerging artists who should be on our radar?
Christina Quarles, Nolan Simon, and Mathew Ronay.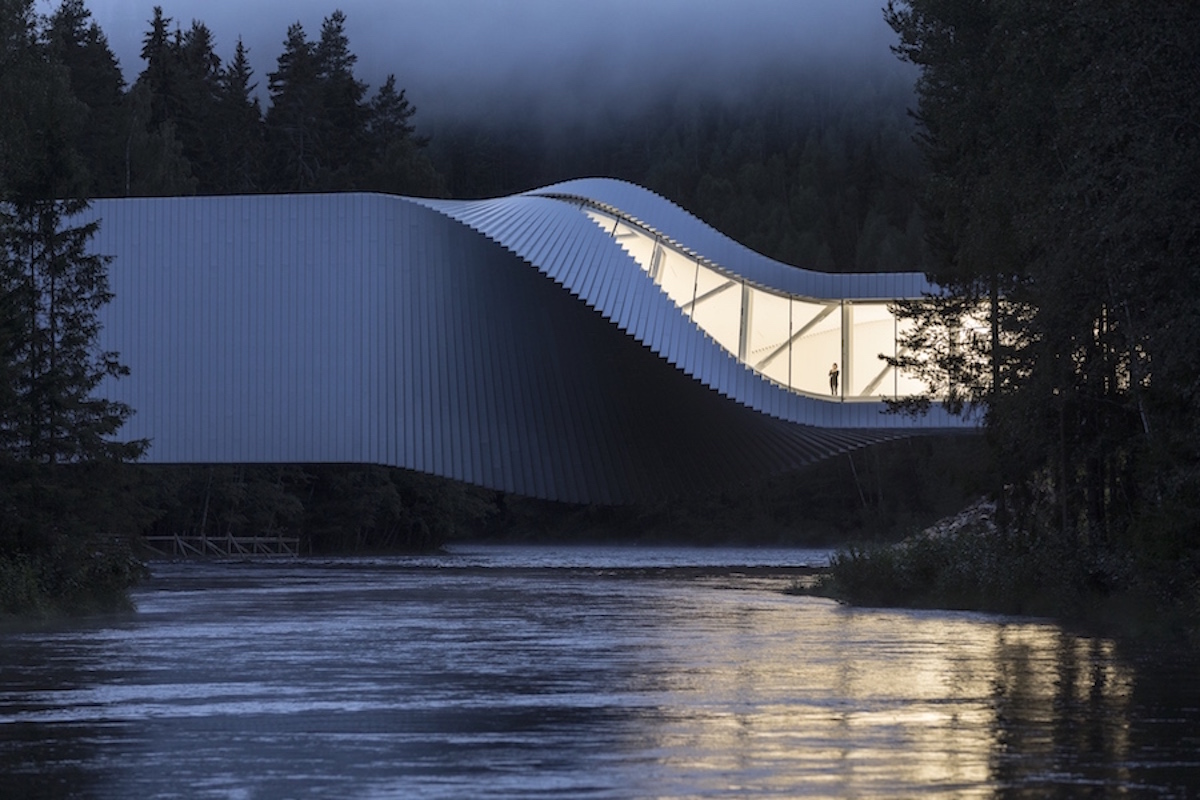 Kistefos Sculpture Park and The Twist
What is your motivation behind building the Kistefos Sculpture Park back then?
To add to the experience of the incredible nature and the historic industrial buildings.
Why did you choose this location for opening the Sculpture Park there?
Because my grandfather built a paper pulp mill there in 1889.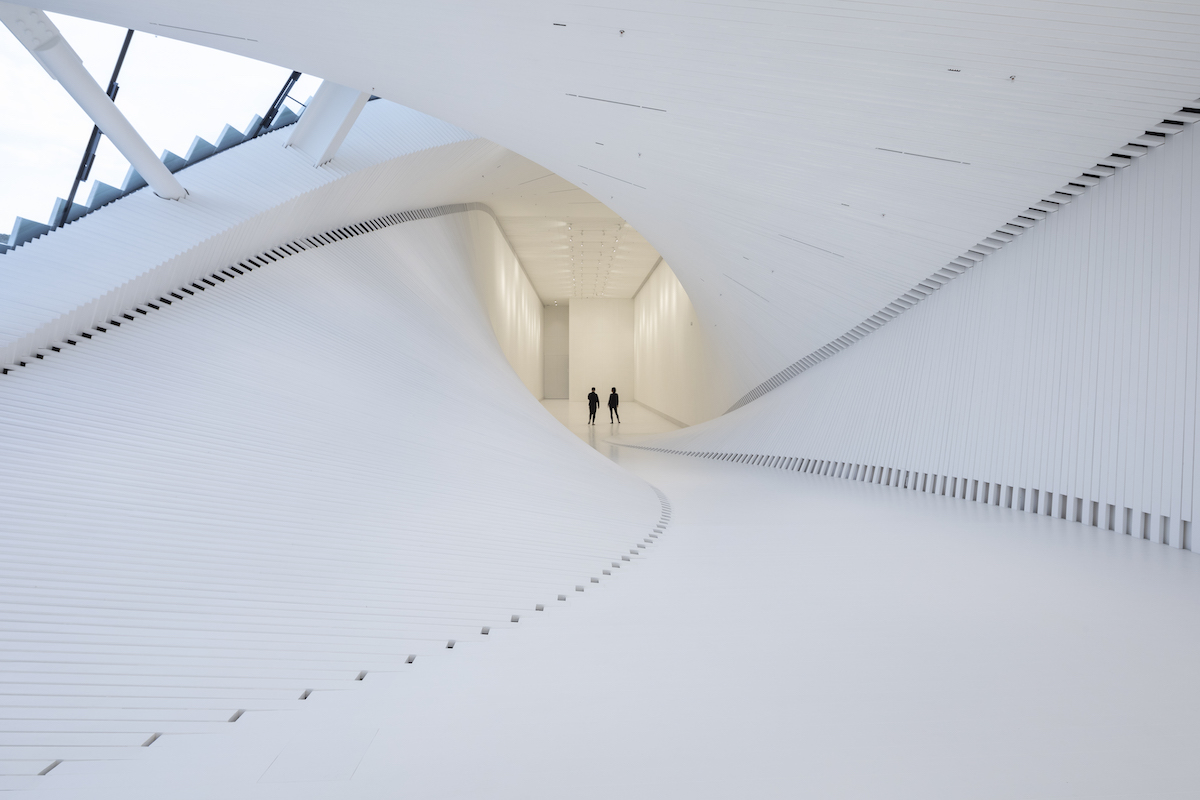 What motivated you to build this new exhibition space The Twist in addition to the Sculpture Park?
While we have had exhibitions in the old buildings at Kistefos for the last twenty years, the new building will allow us to show more and better exhibitions of contemporary art.
What is the concept behind the idea of an exhibition space as The Twist?
It is a sculpture, a bridge, and a museum. It's that simple really – yet brilliant at the same time. I hope it will become a landmark building.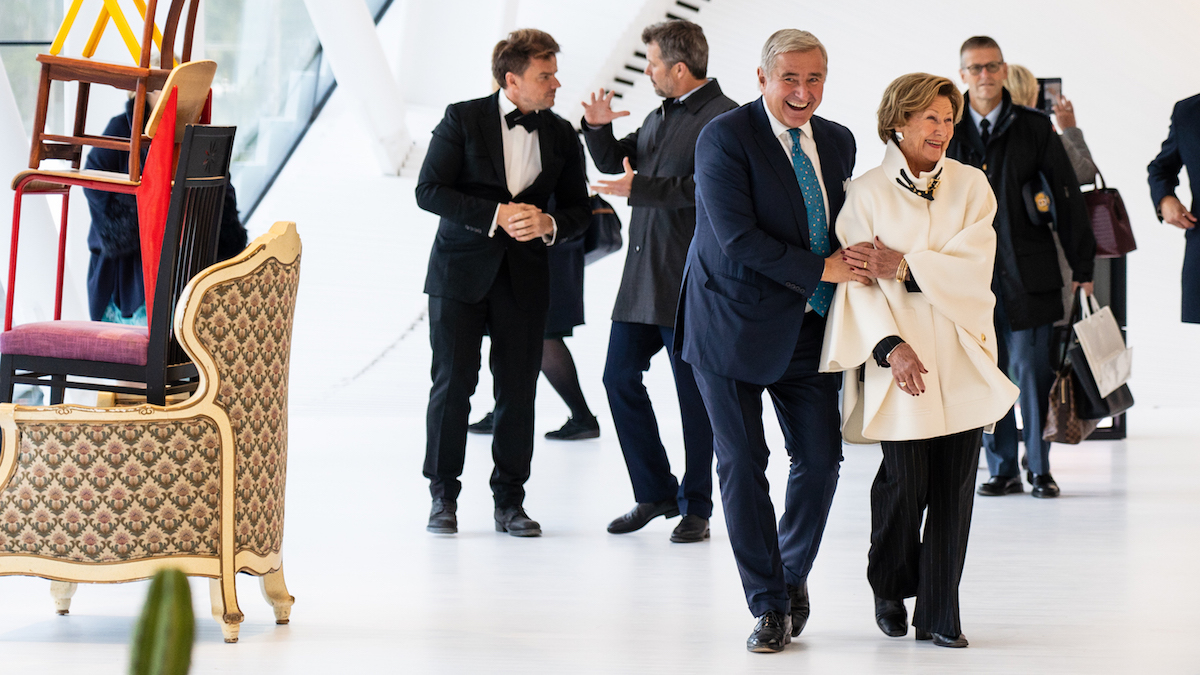 What are the upcoming programmes at The Twist in the next months?
The inaugural show with Martin Creed and Howard Hodgkin, curated by Guy Robertson, stays up for another 5 weeks; then we open a retrospective exhibition of Lari Pittman, curated by Connie Butler from the Hammer Museum where the exhibition just opened.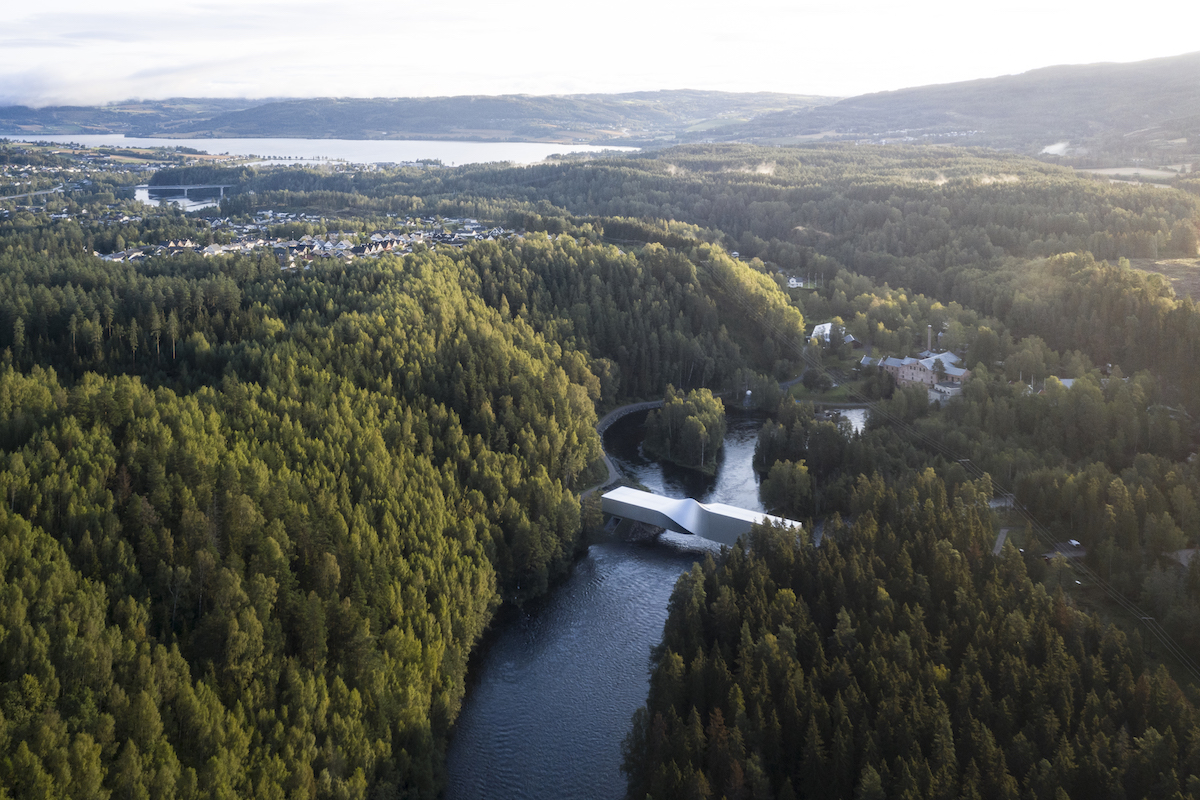 Related: Kistefos Museum
A selection of artists Christen collects:
Albert Oehlen
Christopher Wool
Jaclyn Conley
Jeppe Hein
Martin Kippenberger