With a background in investment banking and an art-filled seaside house in Sai Kung, Hong Kong, Evan Chow has assembled a collection of around 200 pieces within a decade. The starting point of his art journey can be traced back to the long-time collectors of Chinese ink art, antiques and ceramics in his family since his great grandparents. A member of the board of trustees of the New Museum as well as the International Circle of the Pompidou Centre, some key words about his collection may be: Geometric Abstractions, paintings, emerging to mid-career artists, as well as Hong Kong artists.
Evan Chow revealed to LARRY'S LIST on his first and latest art purchases; his top most memorable artist's studio visit; that he does make purchases purely based on PDF files; what kind of gallerists are difficult for collectors to develop a trusted relationship with; and in what ways art collectors can help support the art development in Hong Kong— as he remarked that "Hong Kong should be more than an art market output and trading center."
How did your family's love for traditional Chinese art enlighten your interest in art and make you start collecting art?
My interest in art was originally inspired by my family as my great grandparents, grandparents and extended family has been long-time collectors of Chinese ink art, antiques and ceramics. As a child, I still recall how my grandparents would meticulously rotate the antique and furniture pieces accordingly to seasons, events, festivities and with new addition to the collection. Over the past few years, in addition to our focus on contemporary art, our team has also been working with a few experts to document and archive this collection. This systematic approach to collecting extends in parallel to my contemporary art collection. Despite being centered on a different logic, era and taste, my collection reflects my engagement with the world of contemporary cultures and ideas. In the 2000s, during my years in investment banking, I have always enjoyed but didn't have enough time for contemporary art and design. With the start of ArtHK, before it became Art Basel Hong Kong in 2013, I have been able to further develop a keen interest, thanks to a vibrant art scene in Hong Kong and globally.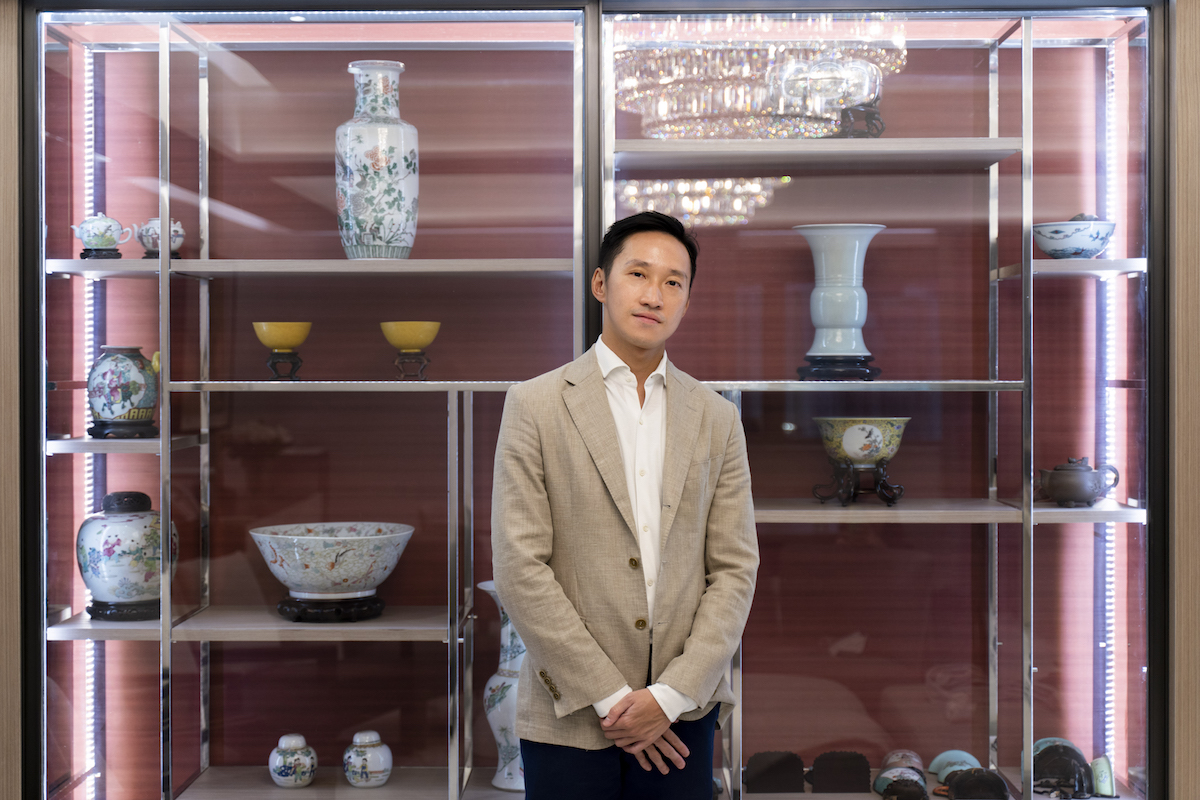 What is the main motivation behind your collecting?
For me, it is a balance between investment and curatorial importance. Both can make sense and contribute to an increasingly important cultural landscape in today's world. I tend to be drawn to emerging or mid-career artists whom I feel will make art history and be influential in their respective fields, forms, and peer groups.
When did you fall in love with a piece of art? What was it?
My first art class in high school was to replicate an important still-life piece by Paul Cezanne "Still Life with Commode", c. 1887-1888.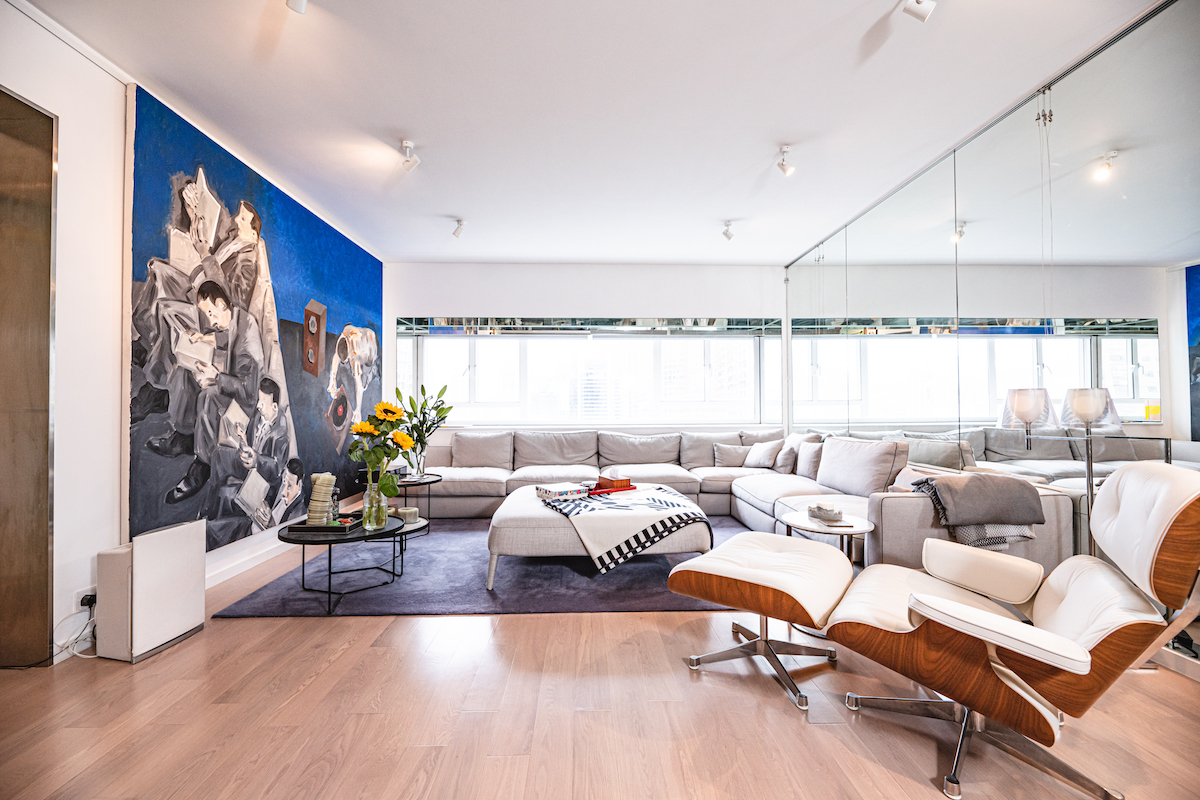 What is your focus regarding the artists in your collection? Are you more interested in emerging or renowned artists?
Back then, when I was initiated into collecting in 2013, acquisitions were often spurred, meant to decorate a space rather than build a collection. After in-depth studies with curators, advisers, gallerists, and collectors, my approach has evolved into a measured, rigorous education of art history and how contemporary artists are important today or in the future. I started out supporting some very young local Hong Kong artists when the scene was only slowly burgeoning, for example, in the case of Wong Ping, who is now exhibited by international museums. I have always been paying attention to some of the well-established younger painters from the West when they were still lesser known here. I need to strike a balance between being intuitively audacious and assessing the young artist is here to stay by listening to trusted gallerists and advisors.
Since then, my team and I are broadening our scope naturally from Western Post-War artists to also include early 20th-century avant-gardes.
You collect both Hong Kong and international artists. Is there any particular type of art that has consistently attracted you, or anything that unites all the works you have acquired?
For me, acquisitions go way beyond the visual attraction, but more about the history, methodology, inspiration, and significance of the artist and the subject piece.
We have started to tentatively contextualize the collection into several different "paths", which are still in an on-going process of redefining. However, one path leads to several other winding paths, which in turn lead to many other different worlds. This is how it feels to navigate in the history of art and also in the contemporary art scene as an avid collector.
We aim to build an important and unique collection consisting of few key themes. In addition to the dominant themes of abstractions and figurations throughout the 20th century, we focus on Geometric Abstractions and artists loosely associated with this style and language. This is an umbrella term that carries the diverse and fluid interpretations that I bring to it, for example, the American Minimalism of the 1960s, Concrete Art and its international development, and Chinese artist Huang Rui's mid-1980s "Space Construction" series.
My appointment on the board of trustees of the New Museum of New York propelled my involvement with contemporary art into something more dynamic and intertwined with the New York scene. Under-recognized artists and cutting-edged emerging artists of ethnic minorities, female sex, practices exploring digital technologies, and their histories are also on my radar.
My passion for paintings since college remains the visceral part of my collection. I devote a part of my budget to some of the most excellent young contemporary painters and pictorial schools or styles of our time.
Last but not least, there is obviously a place for Hong Kong artists, as well as international artists of the Asian diasporas.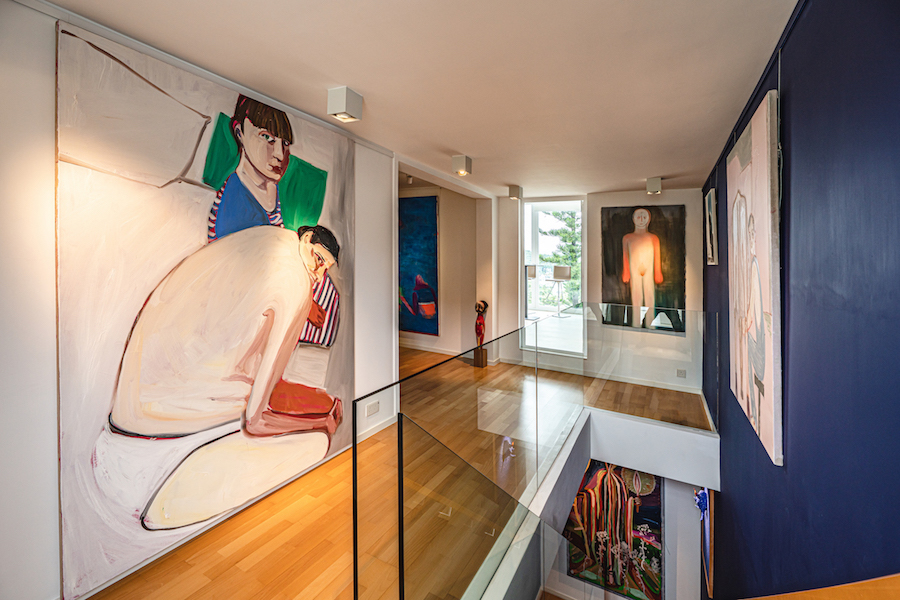 What were the first and the latest artworks you purchased? How many artworks do you own?
My first purchase was a print by Zhang Xiaogang. The latest addition to my collection was  Turner Prize winner, German artist Tomma Abts, who is a cult artist in her own rights, a painters' painter whose singular devotion to her ultra-intricate geometric abstract language convinced me right away when I was offered her pieces.
Around 200 pieces.
Where do you display your collection? Have you ever presented/ Would you wish to present your art collection publicly?
I do frequent and regular rotations of my artworks between my city apartments and also my seaside weekend house located in Sai Kung, where I annually host a brunch event for selected Art Basel Hong Kong guests flying in town around a curated presentation of my recent acquisitions.
It is a natural desire for collectors to want to share his/her collection. I do think loaning to institutional exhibitions, and independent art spaces are something that I am seeking to do. I do not exclude the possibility of partnering with or even opening an art space or a foundation in the future; this seems to be the ideal way of making my collection public and supporting the artists I am interested in on a different level.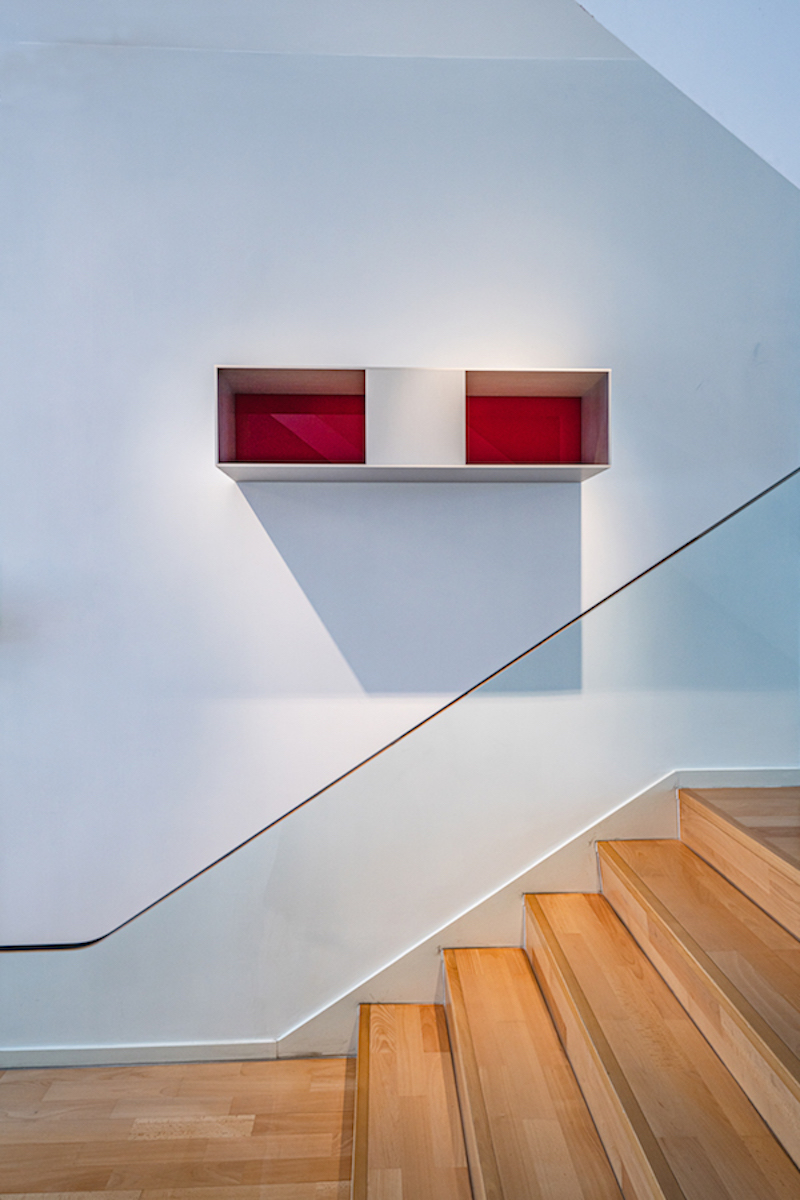 What considerations guide you to make a purchase?
For a private collection, a wide range of reasons, goals, and constraints play a role in deciding what to acquire and which artists to support. As mentioned before, I work closely with my team to review each purchase using our methodology and research, although I do sometimes listen to my instinct.
Besides the aforementioned focus for the collection, it is also important to consider if the piece can fit into any of my properties as I like to live with my art pieces.
You are very active on Instagram. Have you already purchased some works just after looking at the images on Instagram?
Instagram is the easiest way to discover artists and new works made now. Without any judgement, I have to say that I never made any purchases on Instagram. I do enjoy taking my time understanding the context and various aspects of a piece of artwork, and the artist, through exchanges with a gallerist or a specialist; though I do make purchases purely based on PDF files.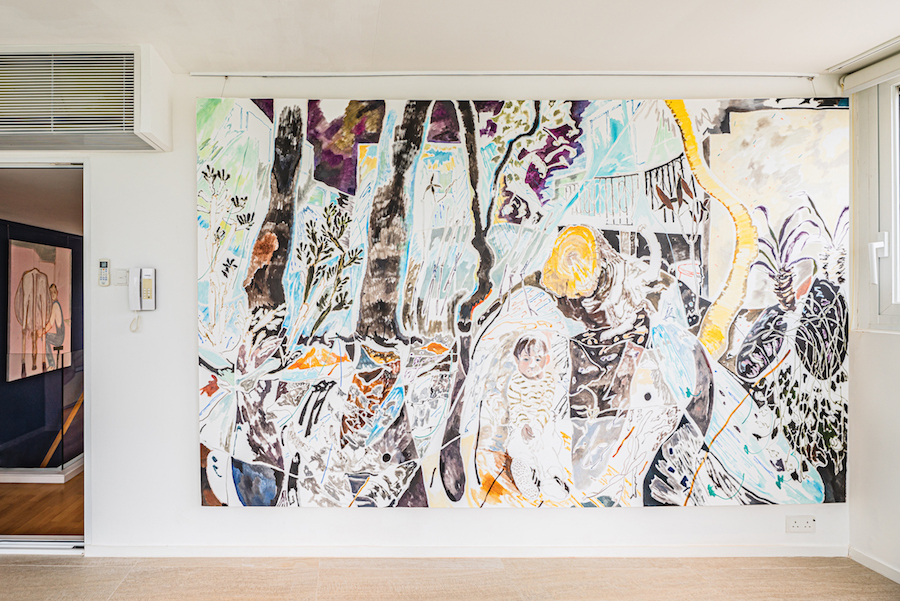 Is there any kind of artwork that can make you write a cheque without any consideration? What is that?
No. We try to balance between investment worthiness and curatorial importance.
You often travel around to visit artists' studios. Why is it important for you to meet the artists who created the artwork?
Artists are the thinkers and the prophets of our society and our humanity; thus, it is always a privilege to have conversations and personal contacts with them. Many of their ideas can only be understood while being in the studio. Artist studios must be the most exciting places in the world. Among my top most memorable studio visits are Peter Halley and Hiroshi Sugimoto.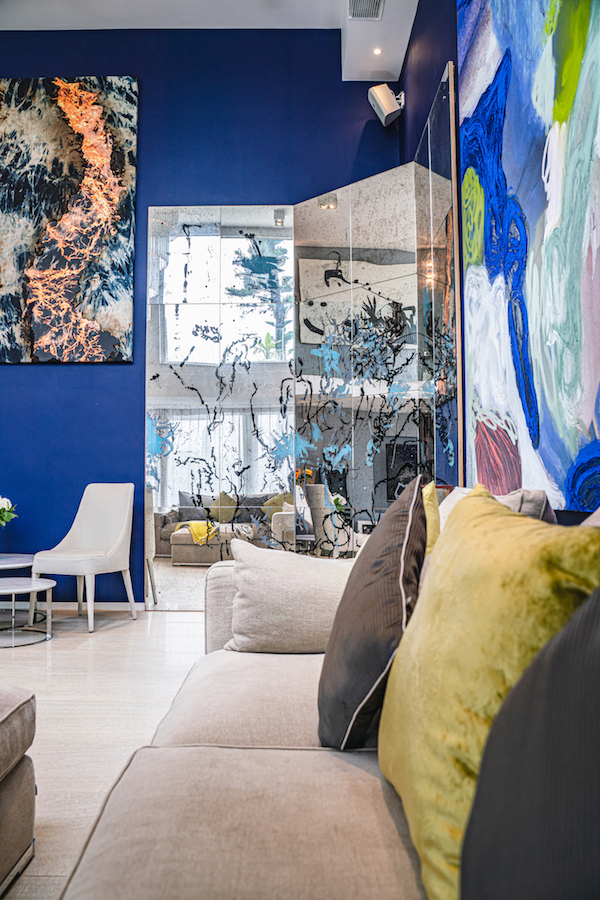 You divide your busy schedule every day into minutes. On average how much time do you spend on art every day?
With my tight and packed working schedule, I am still able to spend some time connecting with the art world every day. I am grateful to have my art team who helps to source interesting art findings and share their art insights with me in my free time.
Every year I try to attend at least 1-2 art trips for the museums and fairs around my work travels. I enjoy taking trips to biennials and art fairs.
What is your art-world pet peeve?
From time to time, we come across gallerists, dealers and art advisors in the art world who are too commercially focused and lack of professional etiquette. It is difficult for collectors to develop a trusted relationship with them.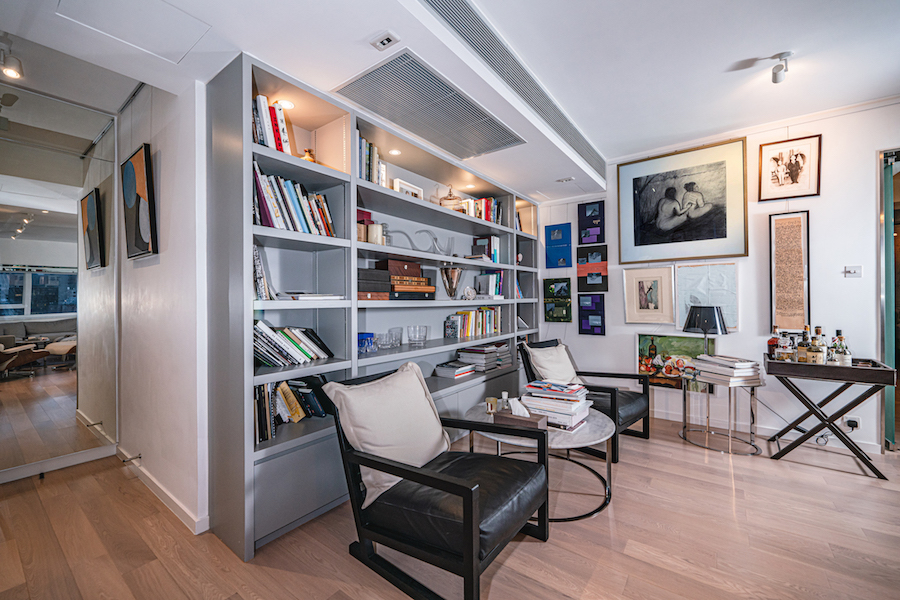 You have also visited other collectors' homes. What is the most memorable moment?
Last September, I attended Istanbul Biennial curated by Nicolas Bourriaud as part of the New Museum Patron study tour, organized by the leading Turkish art patron Fusun Eczkabsi. After that, we travelled as the New Museum board of trustees to prominent Greek collector Dakis Joannou and his wife Lietta Marousi's art-filled home.
How is your experience as a member of the board of trustees of the New Museum as well as the International Circle of the Pompidou Centre?
Being part of the patron bodies of such distinctively different institutions with different missions makes you realize that supporting living contemporary art goes way beyond signing a pay cheque for purchase; it involves contributing one's ideas and resources and proactively creating initiatives in cohesion with respective art patron families. Despite my tight business schedule, I very much enjoy sharing my financial, strategic, cross-border business perspectives to help drive these important cultural institutions and make an impact on their development in various fronts.
How did you become a founding patron of M+ museum of visual culture? And what is your vision for the museum?
Rethinking and redefining the meaning of a museum in the 21st century, as well as the history and the development of contemporary art and culture in Asia. Most of all, it will be part of this city's daily life as well as mine.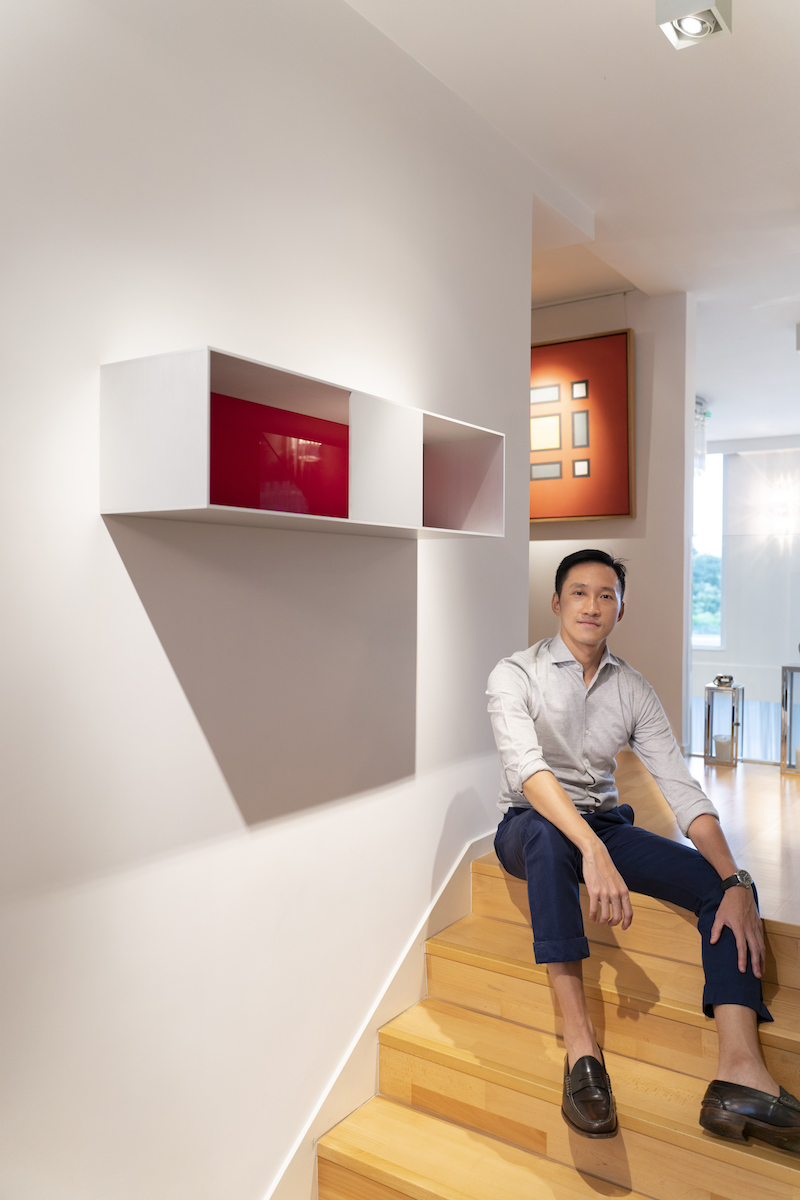 In what ways do you think art collectors can help support the art development in Hong Kong?
People often forget how great collectors like Gertrude Stein, Sergei Shchukins, Herbert Vogel played a huge part in forging art history as we know it.
Hong Kong collectors should work closer with the local scene, such as the gallery association, with reference to what is already being done in London and Los Angeles on the cooperative level of the ecosystem. Collectors who have an international outreach such as me can also help to generate much-needed exchanges on the art-community level around the network, project initiatives, and institutional cooperations. Hong Kong should be more than an art market output and trading center.
Instagram: @e.v.a.n.c.h.o.w
A selection of artists Evan collects:
Apostolos Georgiou
Chantal Joffe
Chris Huen
Miriam Cahn
Wong Ping
By Ricko Leung