Having joined the board of The Smithsonian's Archives of American Art at 27, venture capitalist George Merck's collecting journey stemmed from his art history studies in college. Moving away from an initial focus on Arte Povera, he is then particularly drawn to artworks of Light and Space, and West Coast Minimalism.
LARRY'S LIST had a chat with George Merck who shared about how Mondrian's "Broadway Boogie Woogie" was his enlightenment piece, why a Larry Bell vapor drawing or a James Turrell hologram is especially capitvating, why he thinks competitive collecting is the artworld pet peeve, and why a set of Two Dutch Hearts by Jim Dine is one of his most treasured works.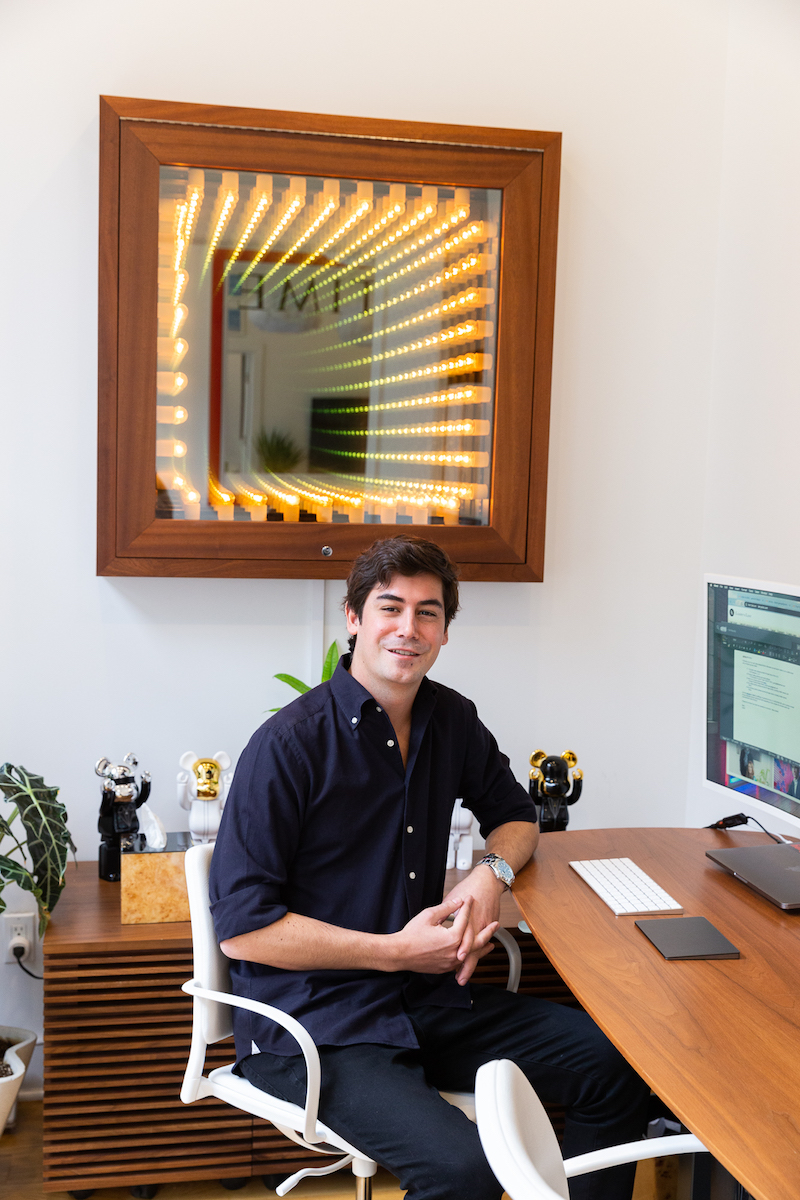 Collecting
What made you want to start collecting art? What is the main motivation behind your collecting?
I've had an interest in visual arts since childhood, however, my passion was really cultivated in college. I could probably even pinpoint the moment to studying Mondrian's "Broadway Boogie Woogie" in sophomore year. I did not attend SMU with the intent of focusing on Art History, but that's how I left.
I began collecting in my early 20's simply as a way to continue my interest in learning and engaging in art. Moving from Dallas to NYC, it was also a way for me to get to know the cultural fabric of the city and dialogue with some of the most incredible artists in the world.
Engagement with art continues to be the driving force behind my collection but patronage is now also a real factor. I joined the board of The Smithsonian's Archives of American Art at 27, and it has deepened my sense of patronage both at an institutional level, as well as in my role as a private collector.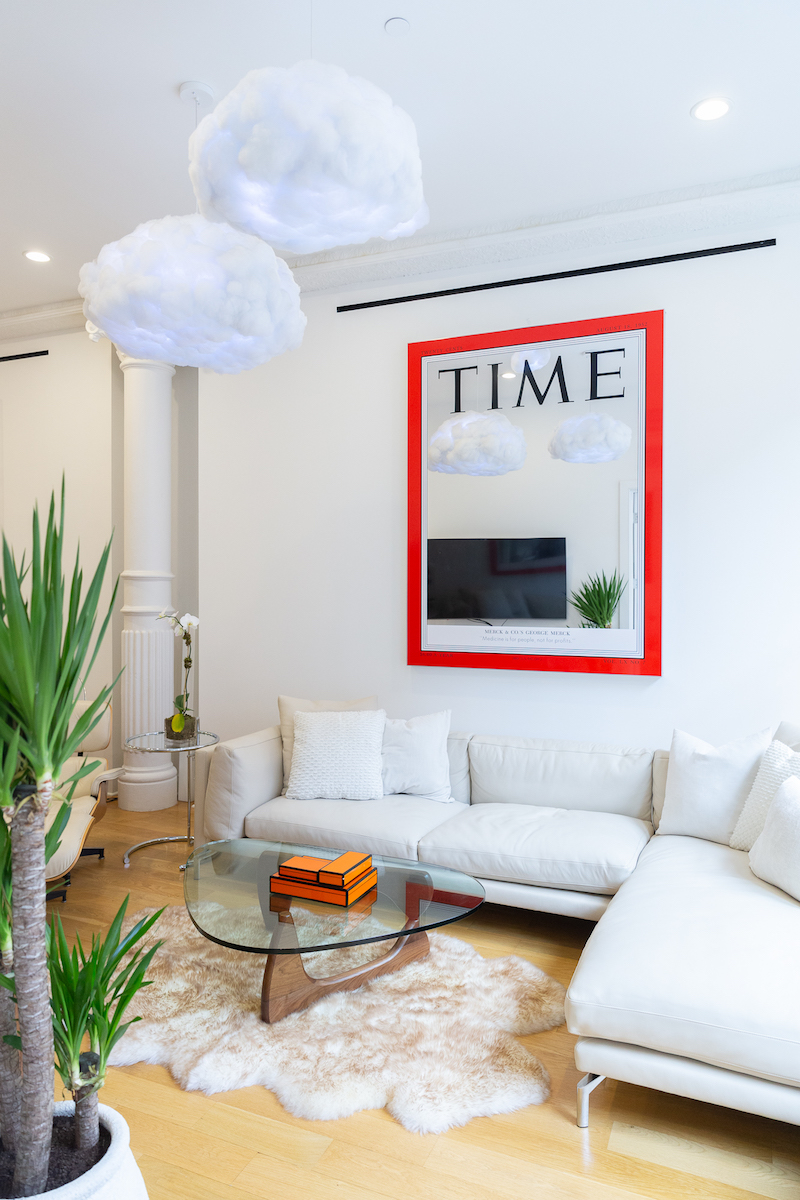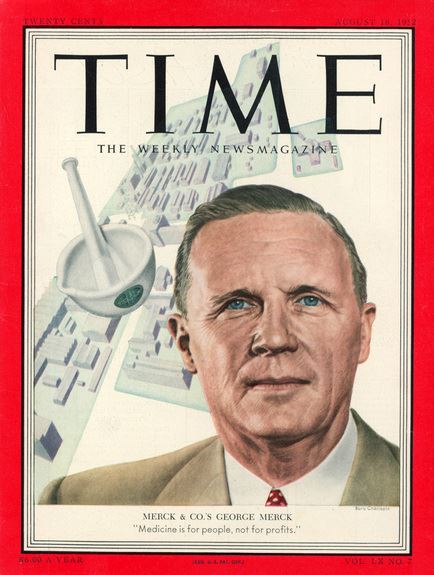 What is your focus regarding the artists in your collection? Are you more interested in emerging or renowned artists?
My passion for traditional Light and Space artwork generally highlights more renowned artists. However, I love nothing more than being able to meet with an artist whose work I believe in.
Why does West Coast minimalism particularly attract you?
There are two specific qualities of West Coast Minimalism and Light and Space work that attract me; the first of which involves the materials (or the lack thereof) used by many of the artists associated with the movement. The materials have a simplicity and refinement to them that I enjoy. Moreover, growing up on the beaches of South Florida and immersed in surfing and skating culture, Urethane, resins and plastics commonly used in Light and Space works are relatable and nostalgic for me.
The second reason deals with the technical precision required to create many of these works. A tremendous amount of skill, labor, and planning goes into creating a Larry Bell vapor drawing or a James Turrell hologram. The unfortunately common notion of "I could have made that" is replaced with the question, "how did he/she make that?"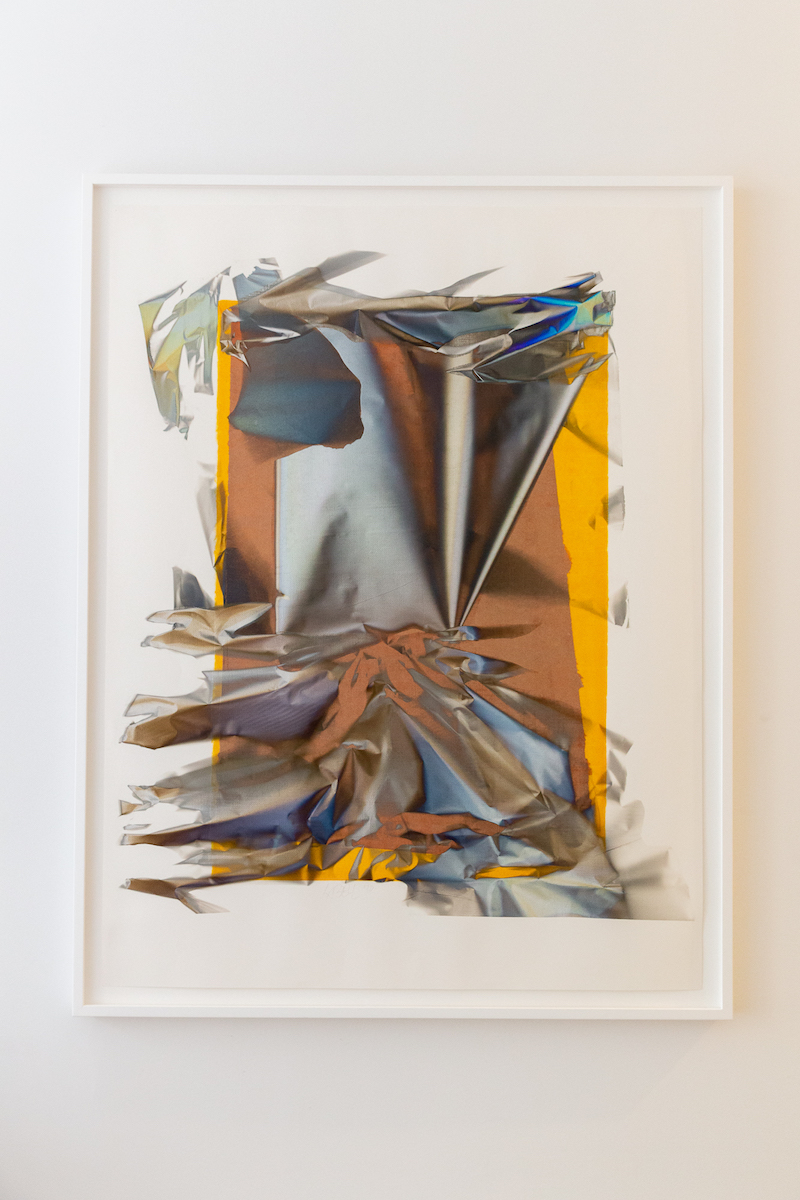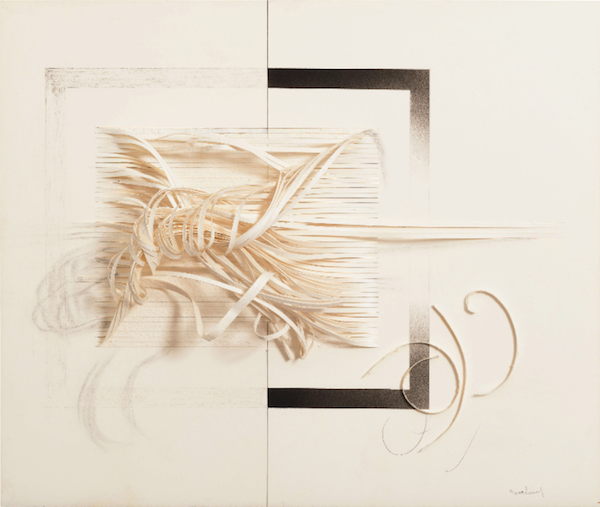 What were the first and the latest artworks you purchased? How has your collection evolved throughout the years?
The first significant purchase I made was a work on paper by Agostino Bonalumi. It's beautiful, and despite moving away from a focus on Arte Povera, I have always found this particular work incredibly elegant. It has held up overtime and is still the best example of a work on paper by the artist I have ever seen.
My most recent purchase was a James Turrell Hologram. The piece was included in Turrell's retrospective at the LACMA in 2013-14 thattraveled to Israel and Australia. Acquiring a Turrell that's apartment-friendly is not easily done, so I'm excited we found one.
My collection has evolved as a collaboration with my adviser and business partner Anna Hygelund. She turned a seed into a plant back in 2015, accessing and advising on the key acquisitions in the collection.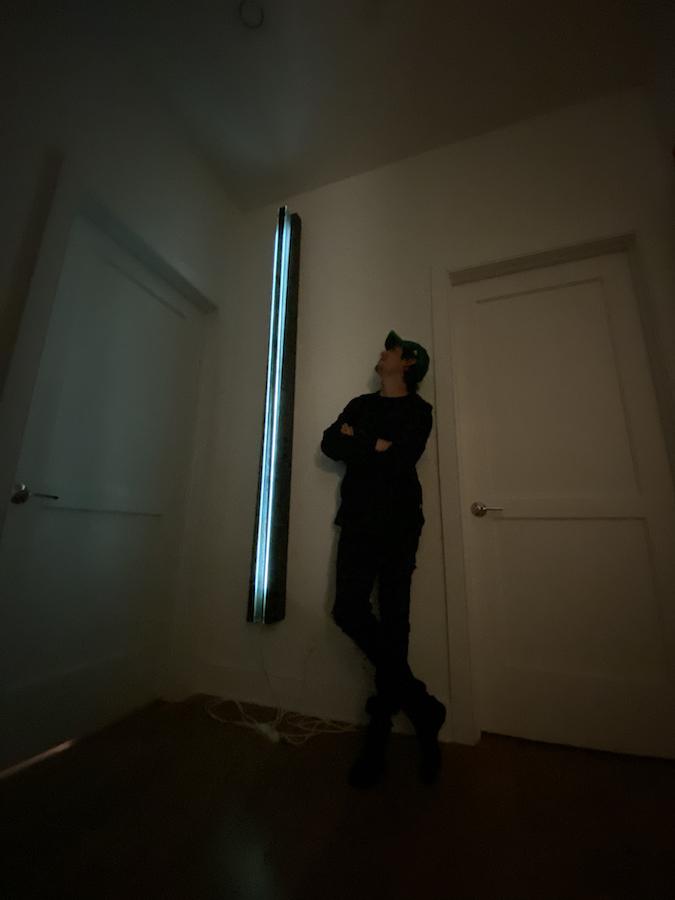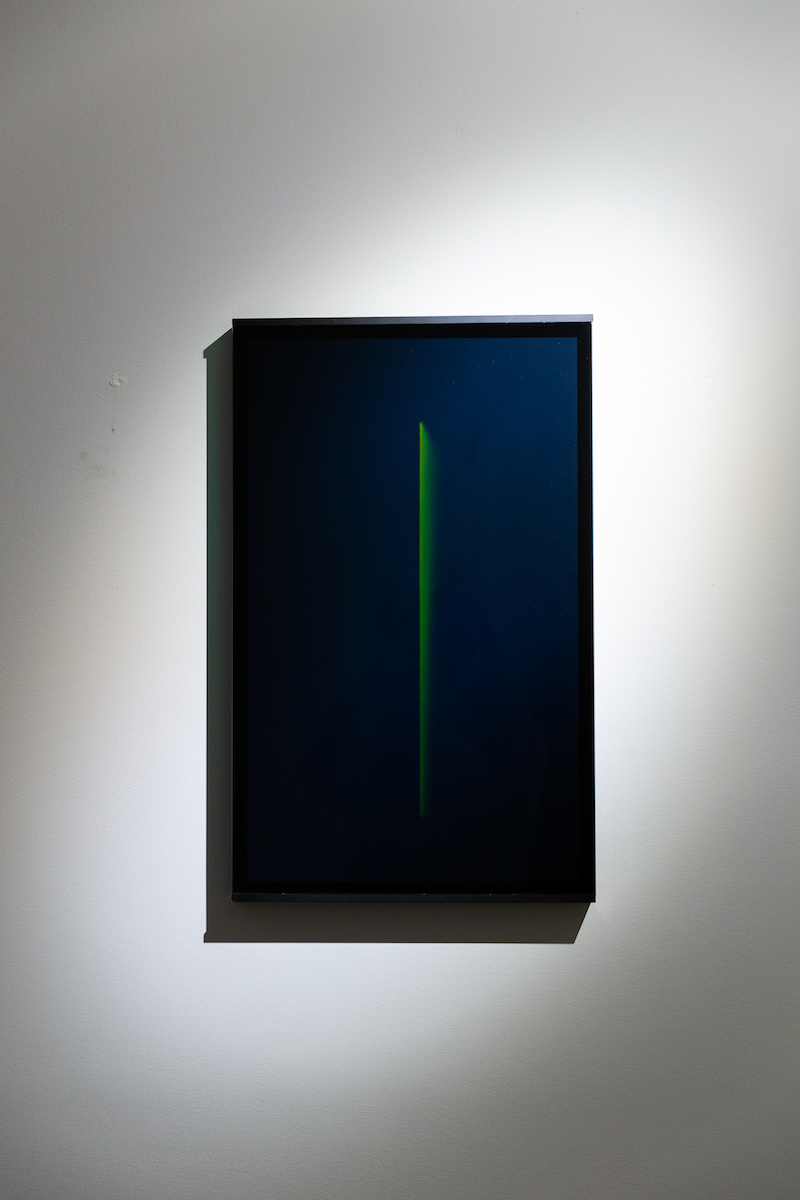 How many artworks do you own? Where do you display your collection?
Roughly 50 works.
My fiancé and I are based in downtown Manhattan, where my prize pieces are displayed in our home; the rest are stored offsite.
Have you ever presented, or would you wish to present, your art collection publicly?
I have not yet. One of my goals is to build a collection capable of growing into a foundation. That's down the road, yet already within sight.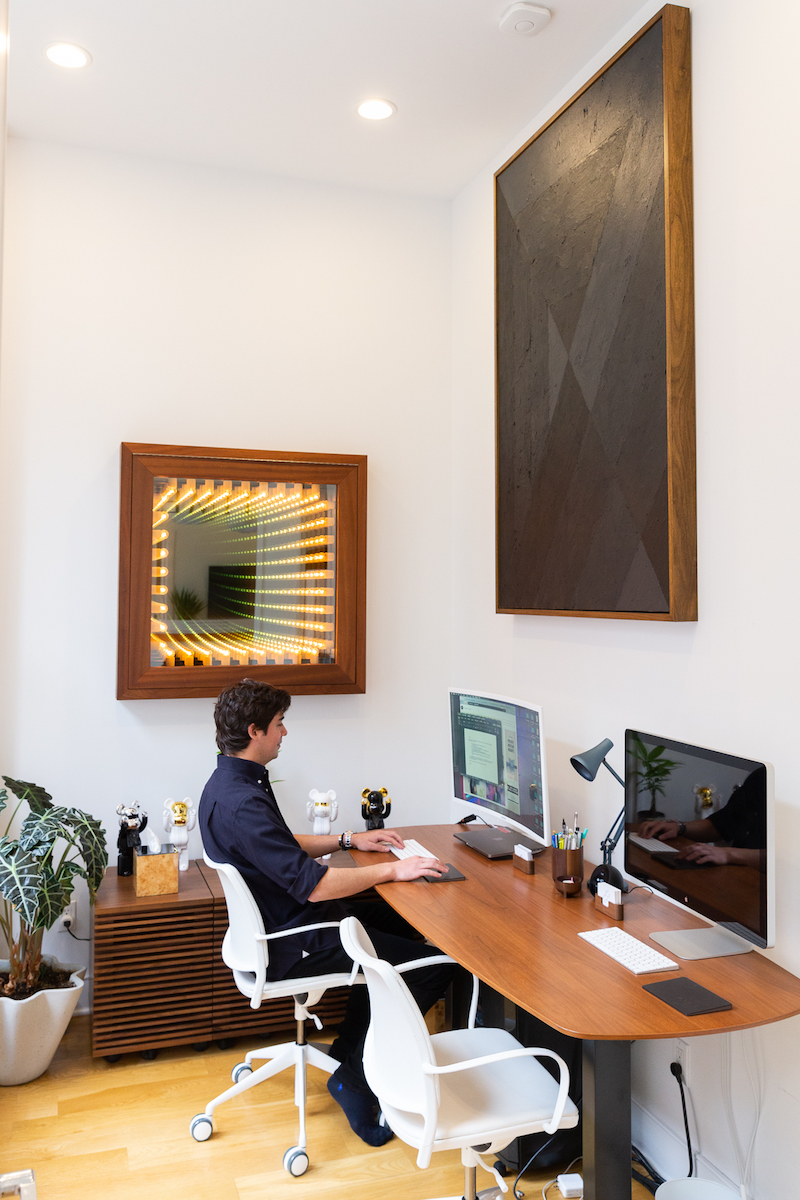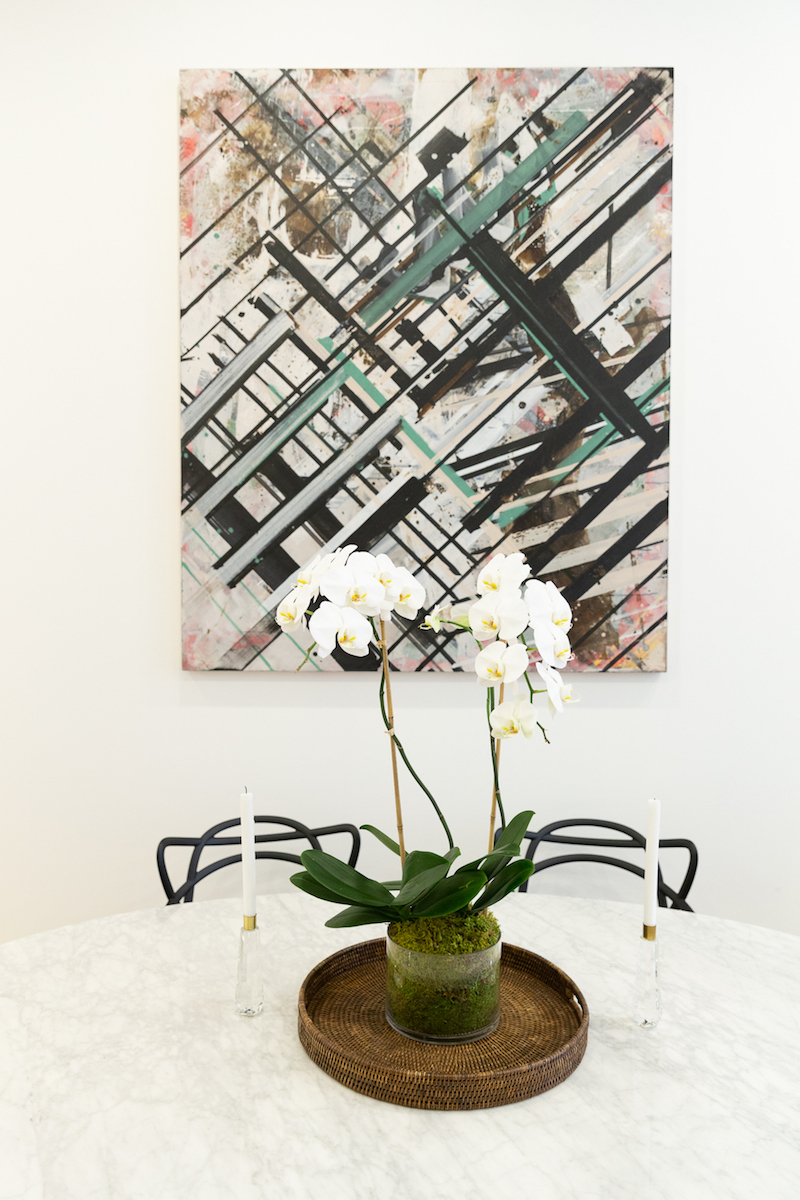 What considerations guide you to make a purchase?
Two things: passion and expertise. I first ask myself—do I love this work? Do I have an emotional response? If not, I might appreciate the piece, but I won't feel the need to live with the work. Then, I move to research and expertise. If you can work with a trustworthy and knowledgeable adviser, that is always the best. Accessing key works in addition to assessing the market, condition, and strength of the example, takes more than just a good eye. It takes the kind of expertise that is developed over years, so it's best to consult with someone who has it.
What is your most treasured artwork?
This is a tough question. My most sentimentally treasured artwork would be my first piece which was a gift from my mother. It's a set of Two Dutch Hearts by Jim Dine.
My most treasured work aesthetically is probably "Violet Puff" by Peter Alexander. I looked at many different works by Peter, but this one really stood out. It's so light and calming, yet extremely complicated and confusing.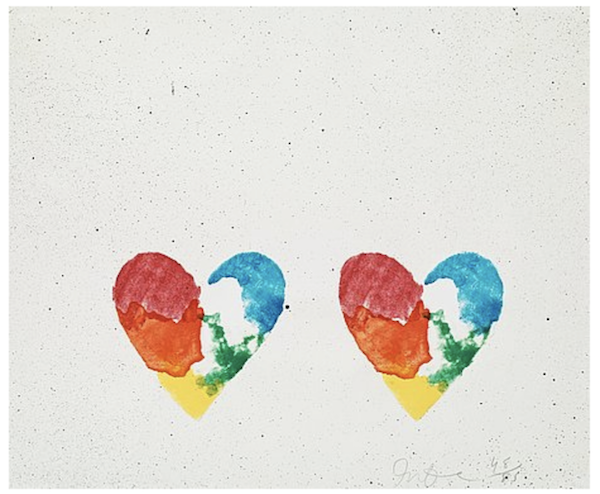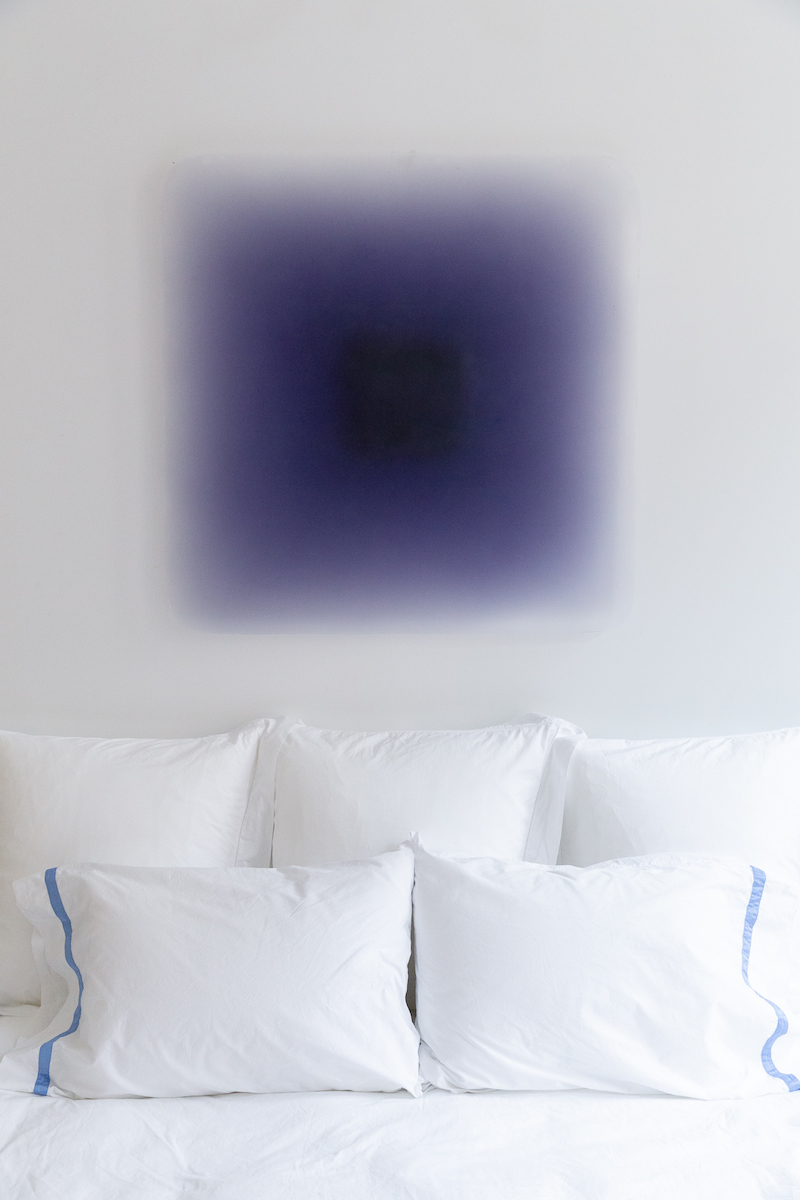 What are on your wish list now?
That list is endless and ever growing.
You also have an interest in art history and literature. How does that influence your art collecting?
Having an understanding of art history is crucial to making pragmatic strides forward with one's collection. It is nearly impossible to navigate the strength and relevance of new work without a basic understanding of the past, particularly when it comes to assessing new talent. With respect to literature, having a strong reference library is an essential tool. I don't understand how collectors fully enjoy a work without diving into the scholarship behind it.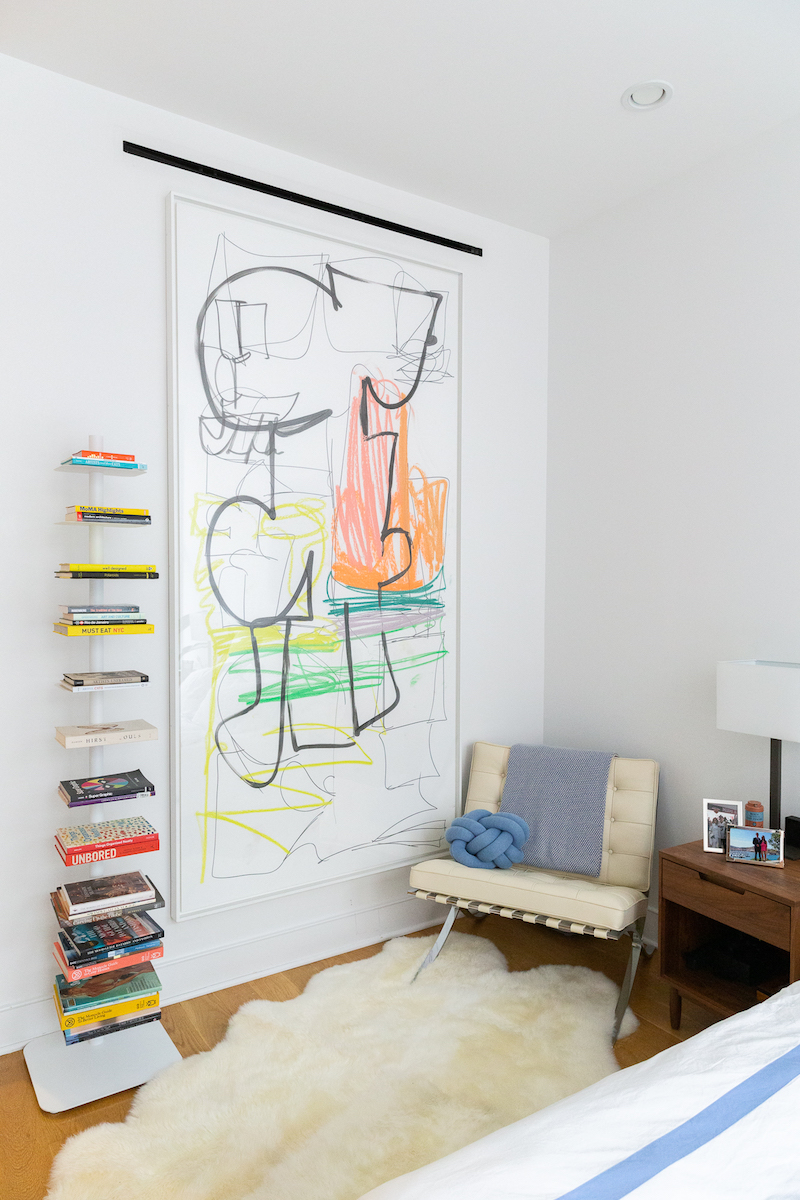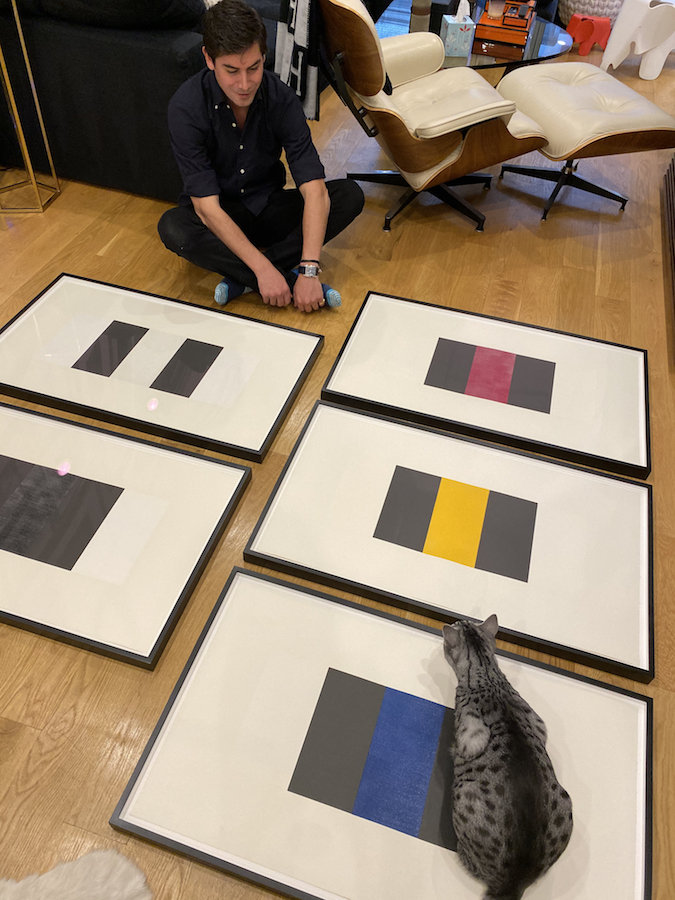 The Art World
What's your art-world pet peeve?
"Competitive collecting"— it goes against rule #1 (buy what YOU love). Also, collecting dictated by trends.
Who inspires you the most in the art world?
Individuals that contribute back to something greater than themselves. Lonnie Bunch III, our newly appointed Secretary at The Smithsonian Institution, is one of those individuals. He worked within the system from the ground up and has changed it for the better. His hard work, determination, and ability to never lose sight of the true purpose of art, is absolutely remarkable.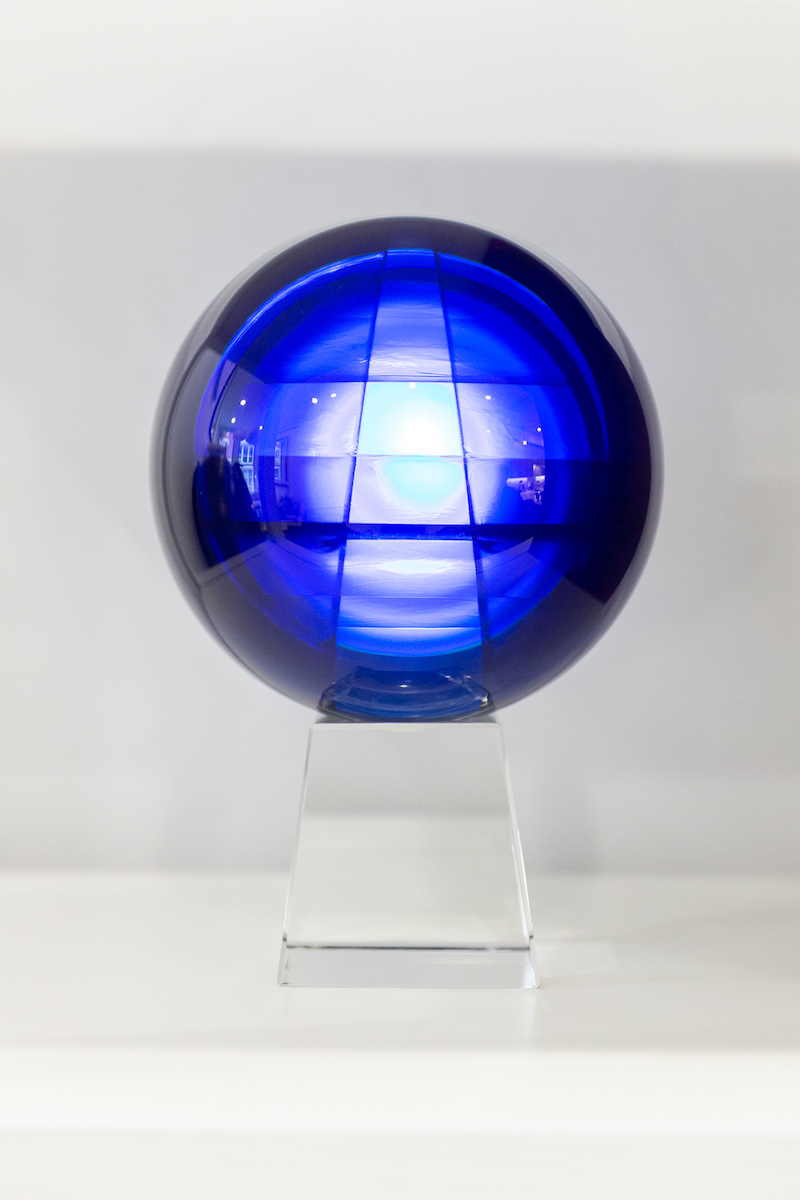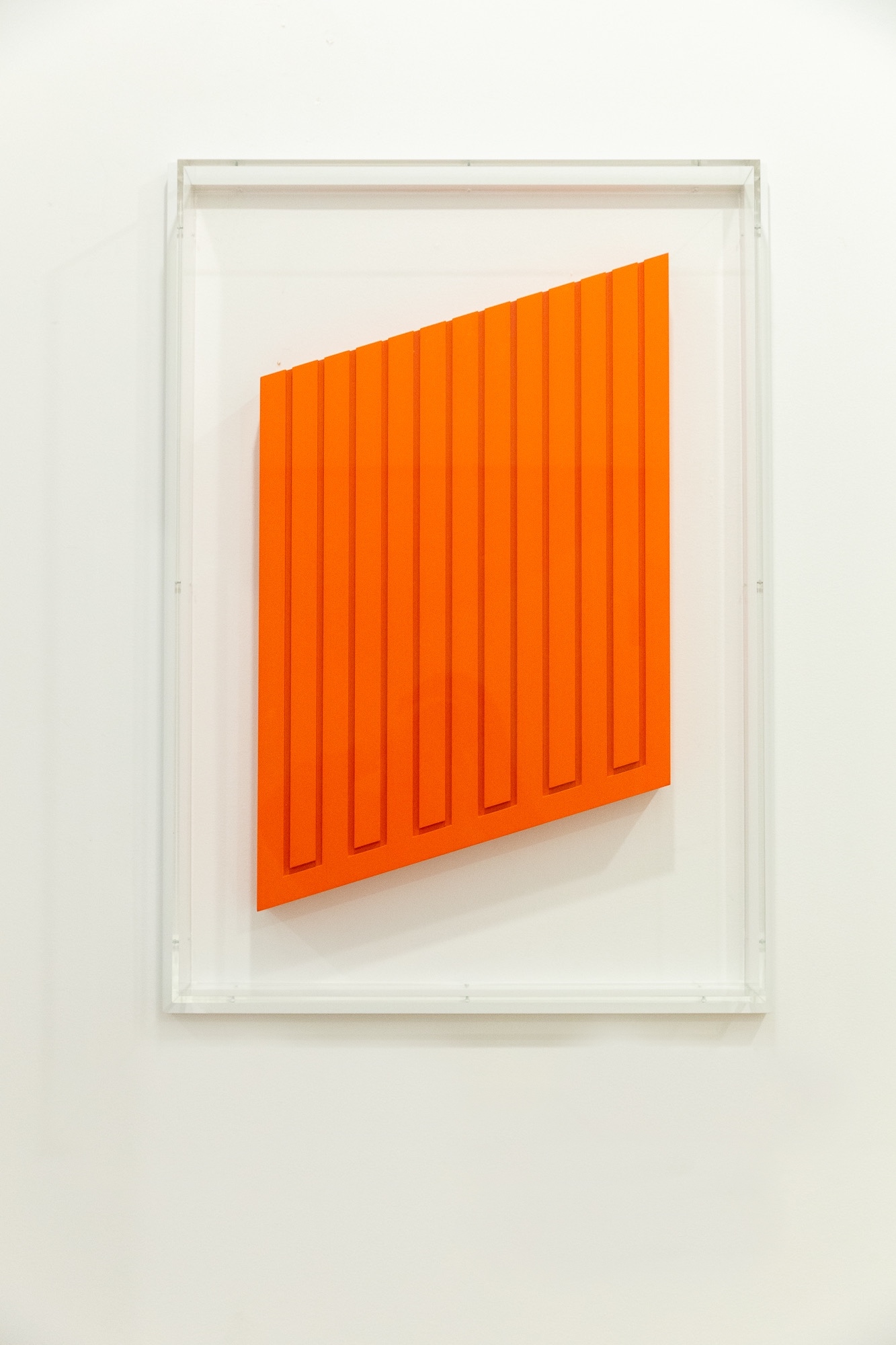 How are you involved in the Smithsonian? How does that interact with your art collecting?
In 2017, I became the youngest member on the Board of Trustees at The Smithsonian's Archives of American Art. The Archives is the largest single resource of primary documents made by artists in America. Since joining, my efforts have been focused on updating our gala and event strategy. I was honored to be elected Chair of the Gala Subcommittee for last year's event and will be chairing our next gala as well.
The Smithsonian is populated with some of the most intelligent and experienced individuals in our field. The amount of scholarly knowledge, firsthand experience, and pure expertise is mind-blowing. It's a sounding board of all-stars.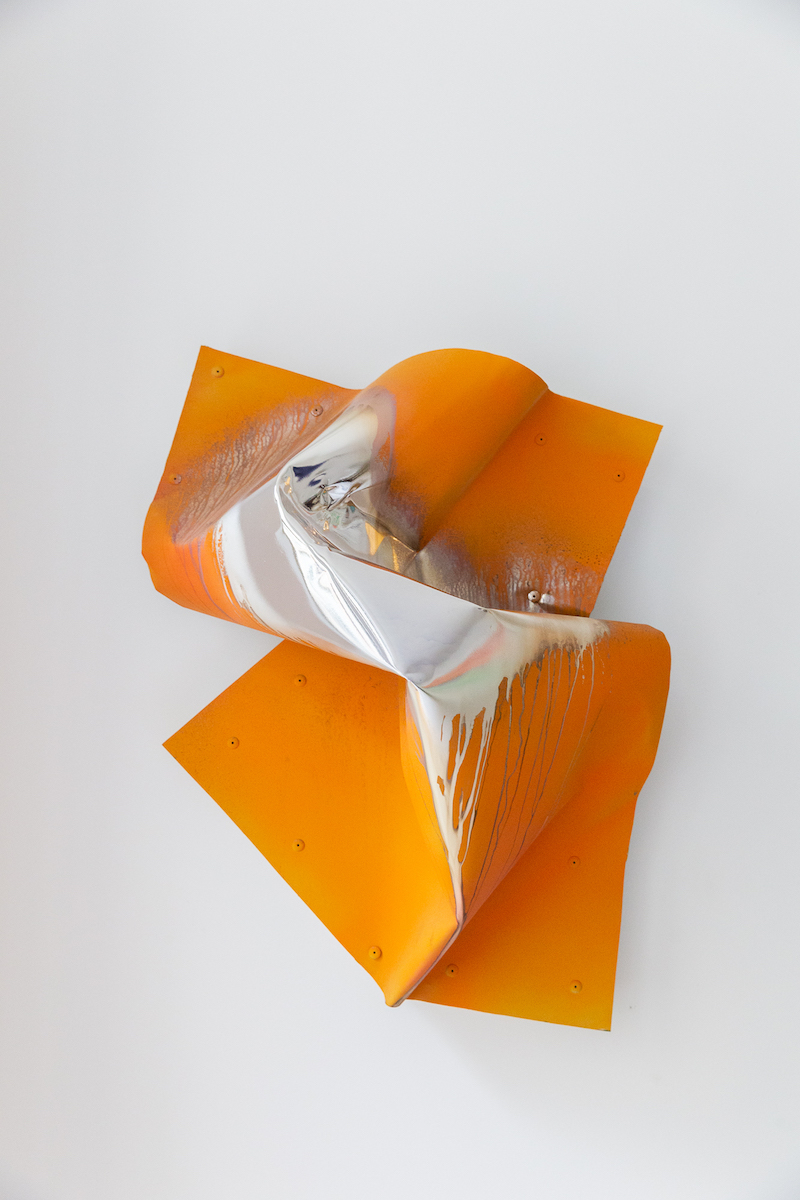 Film Production
What is your latest film project? How does art inspire you for your films?
I am pleased and honored to be a partner in ROD3O production house. Our latest project, "Giants Being Lonely", premiered at last summer's Venice Film Festival in the Orizzonti category.
There is some overlapping inspiration, however, my collecting has very little to do with the movies we make.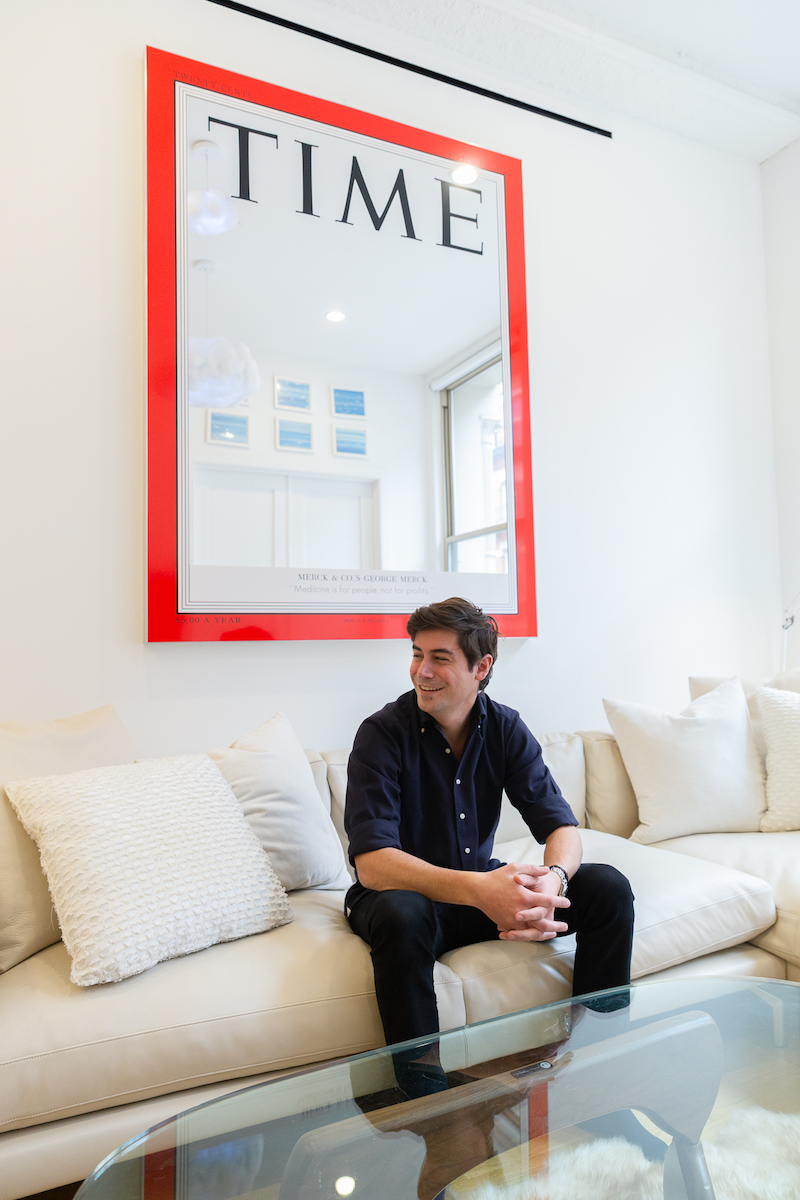 Instagram: @thacuriousgeorge
A selection of artists George collects: 
Iván Navarro
James Turrell
Larry Bell
Mungo Thomson
Peter Alexander
By Ricko Leung