"A private collection is a snapshot," said Wilfried Cooreman. He and his wife Yannicke Cooreman started collecting in the 70s and buying artworks at an early stage of an artist's career. Those artists were not yet really popular, but now they have a strikingly valuable collection.
Wilfried Cooreman shared with Larry's List their active cooperations with public museums in exhibiting or loaning artworks from their collection. He also discussed the role and freedom of being a private collector compared to the role and responsibility of public institutions.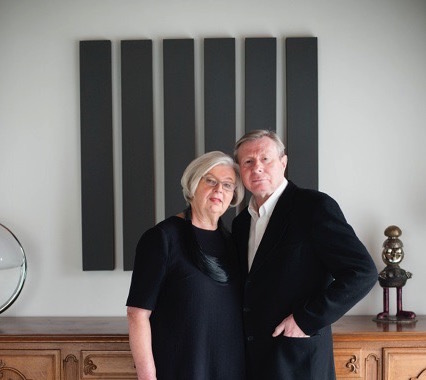 When did you and your wife started collecting art and why?
"Art evokes the mystery, without which the world would not exist." (René Magritte)
Collecting is a practice with a very old cultural history. There are as many reasons for collecting as there are collectors. Some people are collector, dealer, curator and art advisor.
The very start of our collection is situated around 1972-74. We didn't had the intention to start a collection. We were interested in literature, theatre, dance and visual arts, we acquired a first sculpture and a painting, not for decoration, but to surround us with something beautiful and meaningful.
Collecting became a mental need and an intellectual necessity, because of a genuine interest in the works of art.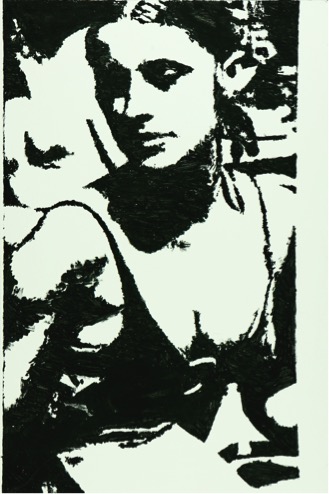 What was the first artwork you purchased? How many artworks do you own?
We already attended an exhibition of Pierre Caille, sculptor and painter from Brussels. We read that he was preparing the scene decoration for a modern ballet of Maurice Béjart "Les approches du printemps", at our second encounter we obtained a painting with the same title as the ballet and a ceramic sculpture.
We visited Pierre Caille several times at his house, where we had dinner and where our interest in theoretical discussions took a start. Soon after we bought an abstract work of Alan Green.
Alan Green was surprised why a young couple was interested in his work and wanted to acquire a large abstract painting.
As we are collecting for more than 40 years, you can imagine that we have number of works, which I didn't count until today.
Why did you focus on collecting contemporary artists at an early stage of their career back then?
A collection is based on a budget. We started collecting artists from our own generation. We received an ethical and not a financial heritage, we are not real estate developers. Early works are more collectible, also daring and inspiring. Buying early means taking part in advancing the career of an artist.
We wanted to spent our own salary and we have never worked with a consultant, my wife and myself, we were and are consulting each other, so one is not influenced by hype and someone else's influence or taste. Finally, we have to live with the works we acquire.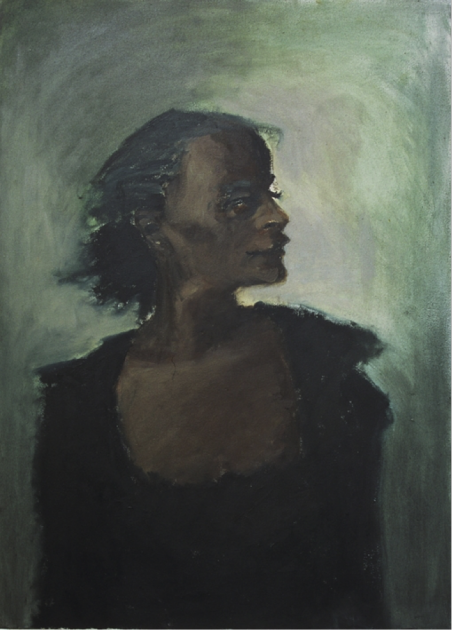 You supported many famous artists of today's art world very early. How could you see if s/he's a really good artist?
Collecting these days was very different. At the exhibitions and group shows, which we attended, we became acquainted with the artists. This was not yet the time of stardom, glitter and gold rush. We had the possibility to come close to the artist and to discuss about her/his work. Discussing didn't mean that the artist had to explain his work. I hate an artist who is explaining his/her work. One has to leave the freedom for the viewer to read and interpret the work.
We were not following a technique or we didn't use a questionnaire study.
Which reactions is the work provoking? This was quite important to form one's judgement.
Our requirement was: when an artist at a young age is capable of making work which makes you think, grabs you, is meaningful and intellectually astonishing. Work has to be diverse, multi-faceted, without restriction of theme, subject matter or imagery. This is of course very personal, even my feelings are not the same as my wife's feelings.
How does it feel when seeing many previously emerging artists becoming some of the international heavyweights now?
We have never acquired work, for economic reasons. One is never sure about the development of the career of an artist. In 1983, we acquired a sculpture of Nicholas Pope (at the time represented at Waddington Gallery London). The artist made a journey into Africa and came back with a virus. He couldn't work for years; his career was interrupted and not further developed.
In the corridor of the art world, his work is not considered as art, because it has no economic value. We still consider his sculpture as a piece of art.
That an artist is internationally recognised should be due to the work of the artist and should not depend on the fact at which gallery s/he's showing or the auction results. The work has to survive for many, many years and some artists are world-famous for 18 months. Being smart doesn't help a career.
We still have some catalogues of Art Cologne, Basel, FIAC, dated 1977 and later and I'm aware that only time will judge and tell if an artist will become an "international heavyweight".
The early Documentas, Sonsbeek, Skulptur Projekte Münster, Chambres D'Amis and museums like Van Abbe and Stedelijk, were quite important in our own development of putting a collection together.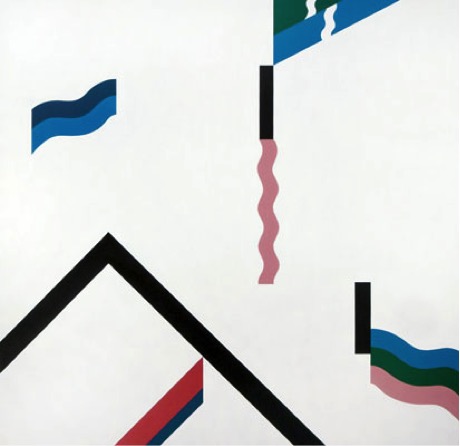 Is it harder today for people to start collecting art than 30 years ago?
A new attitude towards collecting came into existence: buying and selling.
Magazines and the internet didn't exist, when we started. In this century, we are making a transition of a local world to a global society. This is causing enormous shock waves. At the time when we started collecting around mid seventies, there was only European and American art. In Europe we had on or about 15 important galleries, and we were even separated from the East.
The world is now over-populated by artists, curators and collectors.
Investors want to chase very popular artists and big names. The market is more important these days than the art itself. Look at the magazines. If an artist is trumpeted by magazines and galleries, investors are there to acquire her/his work.
The Dutch artist Henk Vish (1950) stated: "because money has the ability to represent quality, expensive art is good art." The gold fever still exists.
What is your advice to young and fresh collectors?
To aspiring collectors, I would like to advise: stay as close as possible to one's own personality. Try to see a lot of different artworks. Start with artists of your own generation. Try to grasp the aesthetics of the work and determine their meaning. Be guided by your won convictions. Try to find out what kind of collector you want to be. What are you looking for in art? Prestige? Fashion? Knowledge? Passion? Or do you want to speculate on the market. Take what has already been made, what already exists into account. Try to find the original positions, the most inventive and pioneering attitudes. Then you will probably build a collection you can be proud of.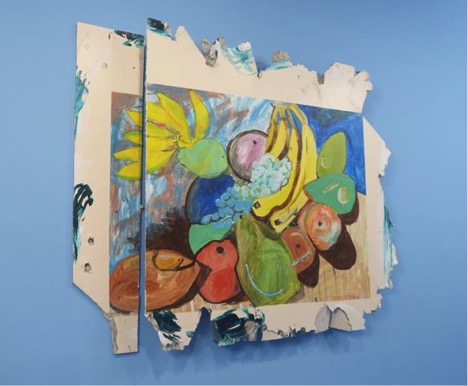 Can you name three emerging artists who should be on our radar?
It's difficult to predict, but what attracts me in the work of an artist and what becomes a criteria, is the multiplicity of the work and the vision. I think that these three artists have the potential: Evelyn Taocheng Wang, Finbar Ward, Douglas Eynon.
Our wish list is much longer, but I'm limited to three, I'm naming only three artists which are still unknown and at the start of their career.
How important is it for you to meet the artists you collect in person?
Making a conversation can be difficult. Sometimes you feel uneasy or shy, or maybe you don't have much in common with the person you're talking to.
Galleries, apart from providing exhibition space, are meeting places for artists and collectors. There, one can exchange ideas and having stimulating, fruitful and fierce discussions. Knowing the artist and discussing with the artist means discovering different aspects of the work and the maker.
As I mentioned earlier, it's not about explaining the work.
Finding out the artist's, motivation or the grounds on which s/he is basing her/his work and thinking, the reciprocal approach to the work by the artist and the collector, are of great importance.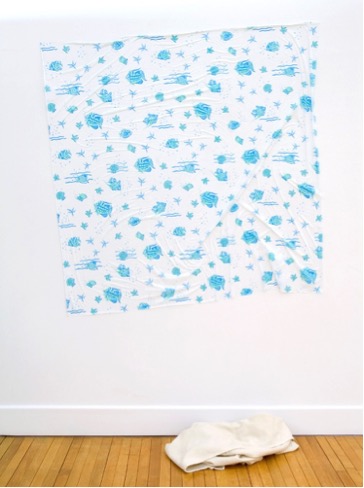 Is there any particular type of art that has consistently attracted you, or anything that unites all the works you have acquired?
We are collecting paintings, sculptures, drawings, video and installations. Different aspects are appearing: literature, music, architecture, social concern, psychology and politics.
This is why our collection is designated as eclectic. Life is eclectic as well.
Where do you display your collection?
At home, we have a limited capacity to display the works. We have a storage space at home and we lend works on long-term base to Van Abbe Museum Eindhoven, Mac's Grand Hornu, Museum Dhondt-Dhaenens Deurle, MuZee Oostende.
Our children are displaying works as well.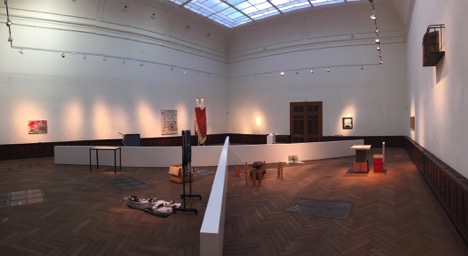 You have exhibited your collection publicly in an exhibition at The Museum Dhondt-Dhaenens in 2009 and you regularly loan artworks to public museums. Can You please tell us about the motivation behind it?
Joost Declercq, director of museum Dhondt-Dhaenens, wanted to disclosure private collections. He was interested in the way we were collecting. At the first discussion, we were quite defensive.
After a while we agreed to display the works in the museum and this exhibition pleased us because of the way this small and beautiful museum treated he works. It was a way for us to see in reality a theme in our collection and to rediscover some of the works. It was the first time we could see a number of works in an other context.
Working with a museum means that skills and assets of the public and private sector are shared; these skills are often complimentary.
Lending works to museums, means professional assistance in a safe setting and share the viewing of the work with the public.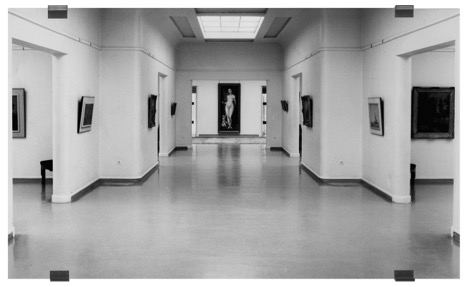 What are the difficulties and advantages of cooperating with public museums?
It was never our intention to use the museum as a storage space or to reduce the insurance premium. Our aim was to lend works on long-term and to share with the public. It's possible that a museum is missing some works from a certain period or from an artist's career, whereby private collectors can compliment this gap. On the other hand the works on long term loan are not always properly shown.
Are there any artworks in your collection that may be too important for you to lend them to public institutions?
For the time being and mostly we are lending work in consultation with the artist. We are constantly lending works, notwithstanding the inherent difficulties.
We are doing all the work personally, administration, (eventually) packing and unpacking, condition reports.
It's possible that in the future it will be almost impossible to lend fragile work. When there is a work returning damaged, the misery for the lender starts, who is responsible, insurance has to intervene. Insurance companies like to receive the insurance premium, but if a work is returning damaged the problems and discussions are not to oversee. I have some experience.
Restoration of a work is always an anti-climax.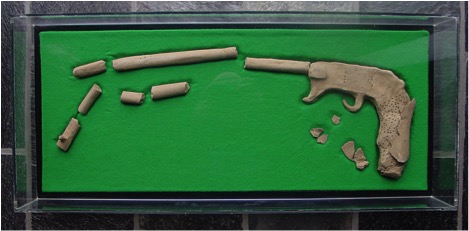 What are the differences between the role of art collectors and the role of public institutions in exhibiting art? Are you enjoying more freedom and flexibility?
A museum collection tries to be encyclopaedic, a movement, a period of time. A museum has a public function. The purpose of the public museum is to ensure the long-term availability and display of art. Its mission is to encourage engagement for a large audience. The core responsibility of people in charge of public collections is education.
A private collection is a snapshot. Collecting is a private affair. As a collector one can have its share of confusion and frustration.
There is something of the acquisition process about excitement, adding a new piece to the collection is also a terrific responsibility.
Would you like to set up your own museum one day?
There will be more private museums in the future than public museums. Chris Dercon stated "all private art will become public", we are not trying to gain more stature. We didn't study art history, I'm an accountant and my wife is a schoolteacher, a collector doesn't have the artistic knowledge to preserve, to counsel a collection.
I don't want to go into the museum business.
Running a museum incorporates some important tasks. To name a few: premises, management, security, personnel, acquisitions, documenting, conservation, restoration…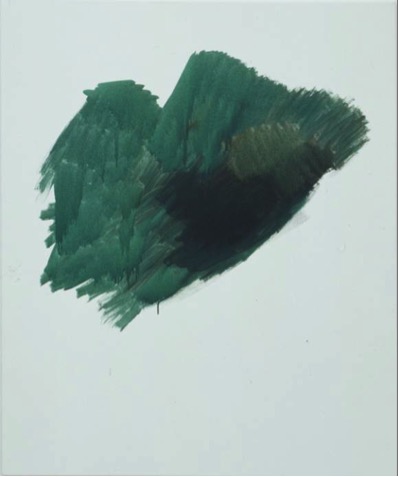 What is your vision for your art collection in the upcoming five to ten years?
Collecting became for us a lifelong pursuit. The center of gravity of our collection, when we started collecting, were the 80's. It was the moment that important avant-garde art movements and trends like pop art, concept art, arte povera or minimal art, were over their peak. From the 80's onwards, the art production became characterized by flare slivers, whereby the individuality of the artist became sovereign. The arts became diverse and multi-faceted, without restriction of theme or imagery.
The history of the turbulent eighties has not yet been written.
The politics of Margaret Thatcher and Ronald Reagan resulted in a flourishing Western market economy. The Cold War reached a stunning end and the world got acquainted with aids. Introduction of cd and pc were changing our daily life. The video clip caused unprecedented musical success.
It was a pivot point and the evolution is going on. It's too early to predict what the meaning of the collection is going to be. But I'm aware that time will tell the importance of the timespan and a collection.
We continue collecting and supporting young artists and I'm convinced that our grandchildren inherited the passion.
A selection of artists Wilfried collects:
Marcel Broodthaers
Mathew Cerletty
Nate Lowman
Ryan Trecartin
Simon Denny