There is an apparent break in convention in regard to the dress code at art fairs from art collectors and other art professionals alike. Frieze London 2014 already presented this change with women opting for flats by brands such as Céline and Stella McCartney rather than squeezing into a pair of stiletto heels. Sociologist Sarah Thornton even added, they are necessary to walk the miles of aisles at the fair. This shift in fashion has also appealed to male art collectors as they settle for the most comfortable shoes of them all: trainers.
Yet there seems to be a deeper reason for this unconventional fashion decision. Art collectors seem to be influenced by the sport industry since a minority of them are either collaborating or working with leading sportswear companies such as Reebok or Puma. Even those working in the industry have developed an important vast collection inspiring their creative side.
However, are these sport affiliations emphasising the art marathon aspect of art fairs as collectors battle the crowds and face the miles to reach their desired booth? Are we to believe the art collector scene is finally focusing on the art rather than on their appearance? Or do happy feet simply make the money come easy?
Whether the glamorous art scene is ready to welcome sportswear into its world is to be seen. Still, it is a tempting trend to follow. Take our advice and "Just Do It".
1. Swizz Beatz, US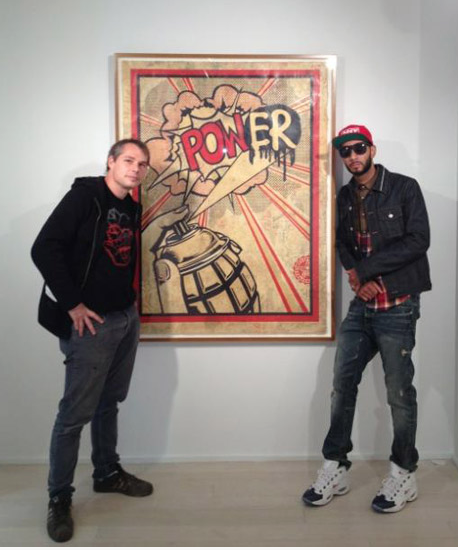 The singer and dedicated art collector also happens to be a designer, painter and a creative director for Reebok since 2011. His extensive collection includes a mixture of young street-influenced talents including KAWS, Jaybo and Phil Frost. The singer regularly visits art openings, artist studios and befriended many artists. Furthermore, he is deeply involved in the art scene, recently curated four booths and a large-scale installation at the satellite fair SCOPE Miami Beach. Swizz Beatz has often been spotted wearing Reeboks and other trainers to gallery openings and at Art Basel Miami Beach 2014.
2. Mark Parker, US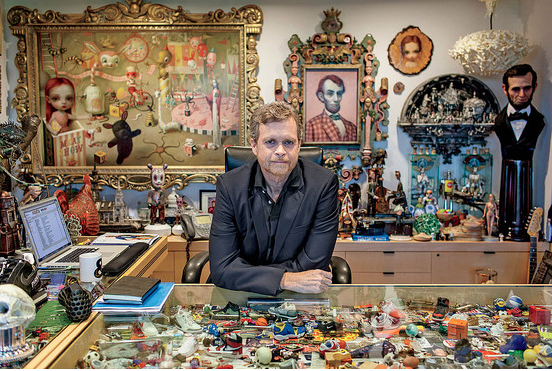 The CEO of Nike Mark Parker has an art collection of over 1000 works ranging from pop-culture to memorabilia with artists featuring Todd Schorr, Mark Ruden, Kris Kuksi and Alex Gross. His office is jam-packed with a frenzied collection of art and shoes that manifests all of the many influences of the Nike lineage. Although he has only be seen around the Pearl District art galleries, his art collection keeps this visionary inspired as he sketches ideas for new designs.
3. Jean Pigozzi, France/Italy
The jet-setter philanthropist, businessman and art collector is renowned for his large collection of contemporary African Art, known as CAAC (Contemporary African Art Collection). He has made international stars out of local photographers such as the Malians Seydou Keïta and Malick Sidibé. The man who allegedly knows how to travel in style was seen at Frieze London art fair last year, wearing a sleek black and gold pair of Nikes.
4. Don & Mera Rubell, US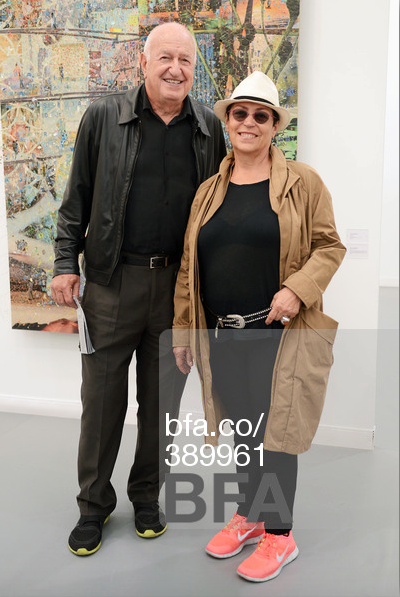 The art collecting couple collaborated with Puma back in 2009 for their museum-quality exhibition "30 Americans" which they launched during Art Basel Miami Beach in December that year.  The exhibition showcased works by many of the most important African-American artists of the last three decades. Additionally, Don Rubell advises to treat art fairs as a sporting event.  He confessed to always wear sneakers and drinking plenty of water before going in. Mera was seen at Frieze art fair NY 2012 wearing flashy pink Nikes while Don opted for black and fluorescent yellow trainers.
5. Russell Tovey, UK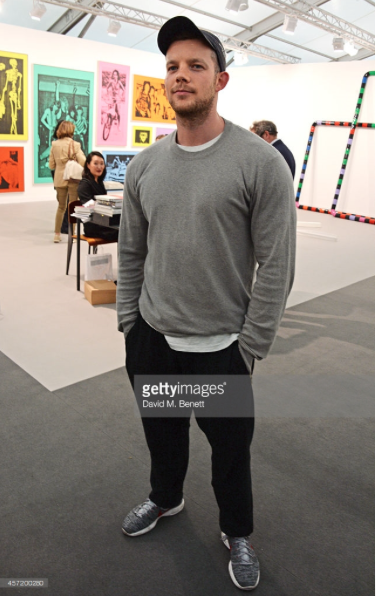 The 32 year old British actor recently started collecting in his twenties. He is an up and coming art collector with a passion for contemporary art and an eagerness to learn by attending art shows, openings, art fairs and building up relationships with emerging artists. Tovey was spotted last year at Frieze London wearing a comfortable sweatshirt, sweatpants and Reebok trainers, evidently displaying signs of either laying low or sprinting to see every last piece of art at the fair.
Feature image: ©imgarcade.com
Claire Bouchara