Seoul is the city with the highest number of private contemporary art museums worldwide, while South Korea ranks third among countries, according to the second edition of PRIVATE ART MUSEUM REPORT published by LARRY'S LIST in June 2023 (read the full report here). The number of private art museums in South Korean has rapidly increased in recent years, powered by a strong local art collector scene. Seoul has risen to be one of the art hubs not only in the region but also globally. Therefore, many art collectors would not want to miss out the exciting energy and events this week as well as everything the Korean capital has to offer.
LARRY'S LIST has prepared a list of Korean collectors of contemporary art to expect this week while you discover the art scene there.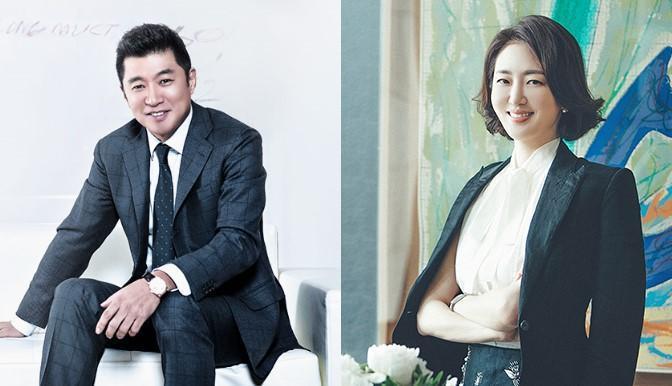 Elizabeth and Phillip Chun
@echun_paradise and @phillip_paradise
In their hometown of Incheon, South Korea, Elizabeth and Phillip Chun's idyllic Paradise City hotel and resort houses their private art trove. The collection showcases prominent contemporary pieces, including a Jeff Koons "Gazing Ball" sculpture, Damien Hirst's monumental "Aurous Cyanide" (the world's largest single-canvas painting), and an iconic Yayoi Kusama pumpkin creation. Among the gems is Anish Kapoor's "C Curve" sculpture, a towering, twisted metal masterpiece that distorts the reflections of onlookers.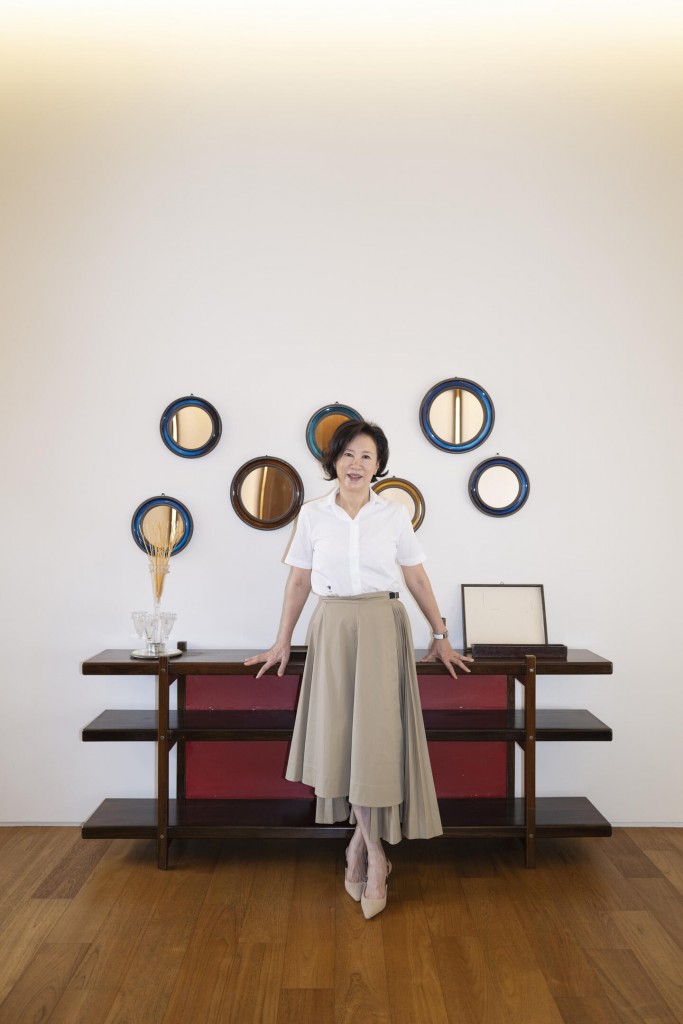 Woon Kyung Lee
She's the Vice President of the Membership Society at Korea's National Museum of Modern and Contemporary Art, actively involved with Fondation Maeght's international council and an international patron for M+ museum. She also chaired Art Busan's organizing committee. Her art collection focuses on 1970s-1990s American and European abstract and conceptual art, including Mark Rothko's "Light Red Over Black [1957]" and Donald Judd's "Untitled 90-9 Donaldson (1990)."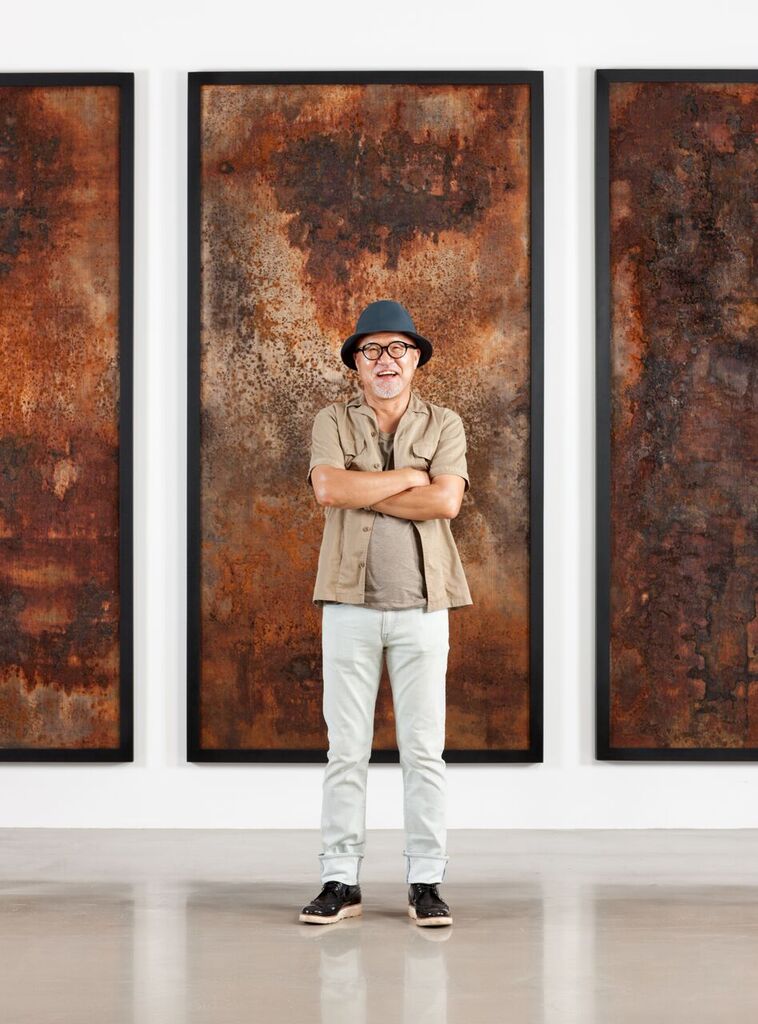 Kim Chang-il
@arariomuseum
Kim Chang-il, Arario Group's chairman and an artist, oversees three art galleries and four art museums in Korea. As a self-made multimillionaire, he possesses one of the world's most extensive contemporary art collections, housing approximately 4,000 pieces by renowned artists like Andy Warhol, Damien Hirst, Gerhard Richter, Cindy Sherman, and Nam June Paik. Notably, he champions emerging Asian contemporary artists, actively introducing them to the global art scene.
(Read previous interview: An Entrepreneur, A Party Man, An Artist: "I am Chang-Il Kim")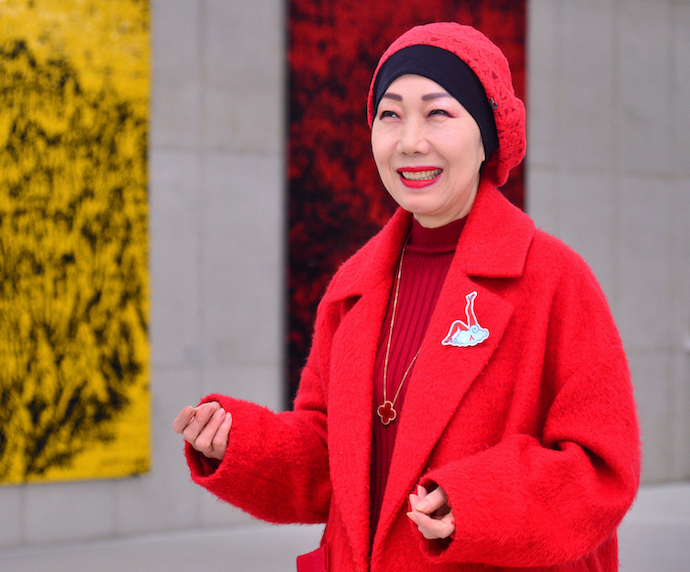 Savina Lee
@savinamuseum
Savina Lee is a prominent figure in Korea's art scene, known for founding the Savina Lee Museum of Contemporary Art in 1996. She also serves as the President of the non-profit Korean Art Museum Association, dedicated to promoting arts and culture in Korea and beyond. The association supports over 120 private art museums with resources, programs, and projects. Lee is an accomplished art collector and author of over 30 art publications, receiving "The Book Field Award of the Korean Science and Cultural Award" in 2006.
(Read previous interview: To Be Part Of The Big Leagues: Savina Lee on Private Art Museums in Korea)
T.O.P/ Choi Seung-hyun
@choi_seung_hyun_tttop
T.O.P, a multi-talented artist, rapper, and actor, is a long-standing member of K-pop sensation BIGBANG. He is also the great-nephew of renowned Korean abstract artist Kim Whanki and has made a mark as a trendsetting art collector. In 2016, T.O.P curated a special auction for Sotheby's Hong Kong. His collection features works by artists like Mark Grotjahn, Jonas Wood, Kohei Nawa, Jina Park, Nam June Paik, Tomoo Gokita, and He Xiangyu, among others.
(Read previous interview: The BIGBANG for Art: An Exclusive Interview with Korean Pop Sensation T.O.P)
RM/ Kim Nam-Joon
@rkive
RM, K-pop boy band BTS's lead singer is a dedicated supporter of Korean modern and contemporary artists. His generous donation to Seoul's National Museum of Modern and Contemporary Art earned him the title of Korean "Art Sponsor of the Year" in 2020. RM's collection primarily features Korean artists, and his support serves as a bridge for global youth to connect with the world of art. In addition to his donation, he acquired Joung Young-Ju's "Disappearing Hometown 730."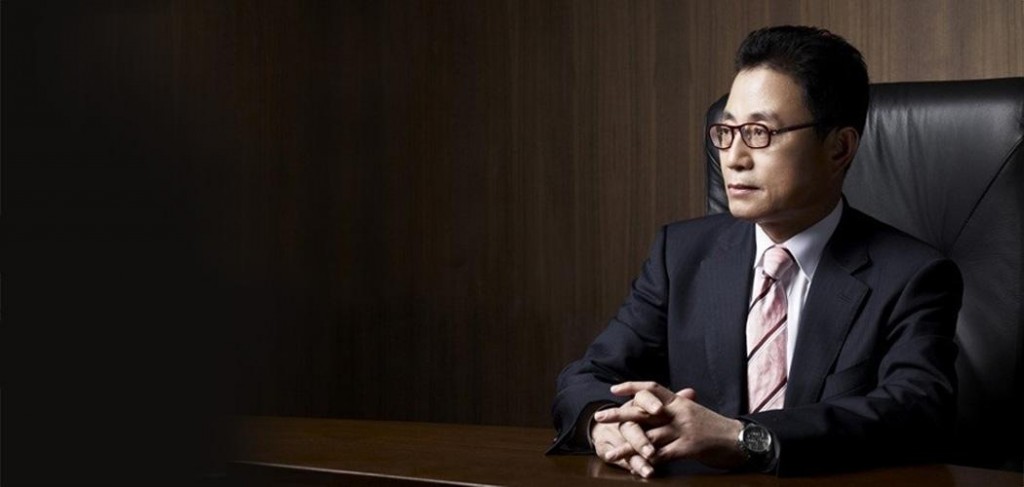 Woong-ki Kim
Seoul-based Woong-ki Kim chairs a conglomerate with the world's top apparel exporter. In 2022, he outbid others for Kim Whanki's "Universe 5-IV-71 #200 (1971)," buying it for US$10 million. The artwork had previously sold for the same amount in 2019 at a Christie's Hong Kong auction, setting a record as the priciest piece by a Korean artist. Kim collects significant artworks of Korean modern and contemporary art as well as various works by Yayoi Kusama.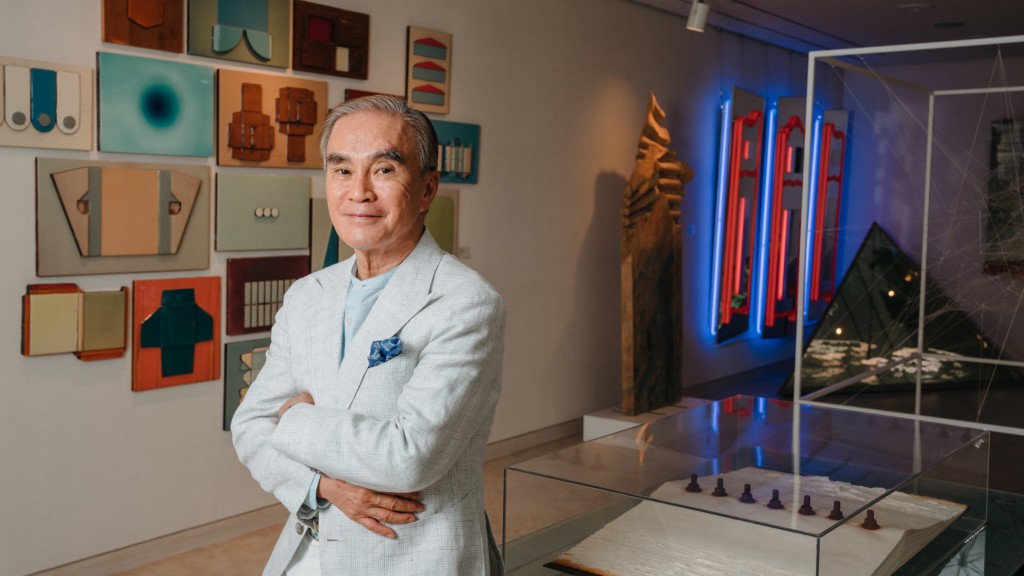 Higgin Kim
Higgin Kim chairs South Korea's Byucksan Engineering and Construction Company. The company's headquarters in the Pan-Pacific building proudly houses 400 artworks, featuring pieces by artists like Nam June Paik, Shin Sang-ho, Tomás Saraceno, James Turrell, and Yoko Ono. Kim, along with his wife Sohyung Lee Kim, started collecting art in 1985, acquiring one or two pieces monthly. Their impressive collection has since grown to include over 1,000 artworks.
Lee Soyoung
@artsoyounh
Lee Soyoung is a thoughtful collector with a personal and educated approach. Her collection includes both emerging talents like Haneyl Choi and Heemin Chung, as well as forgotten but significant artists like Purvis Young and Sofia Mitsola, totaling around 200 pieces. With degrees in art education and art history, she manages Re:Art Ground, a community art space where she lectures on art. Lee also leads Big Fish Art, providing classes to children.
(Read previous interview: Lee Soyoung on Drawing Her Own Art History Map)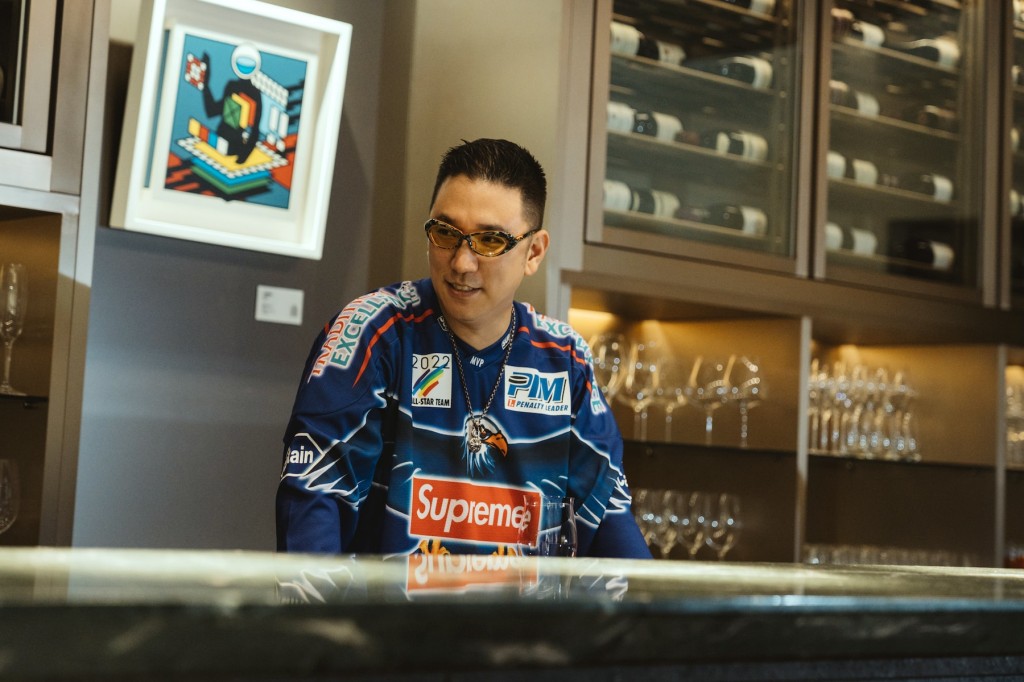 Jun-Sub Shim
@opnng_collection
Jun-sub Shim, a renowned food and beverage entrepreneur and former fashion executive, boasts an impressive assortment of around 100 Korean modern and contemporary art pieces. His collection features masterpieces by Dansaekhwa luminaries like Lee Ufan, Chung Sang-hwa, and Park Seo-bo, as well as works by contemporary Korean talents Lee Bae and Kim Chong-hak, alongside international artists like Hernan Bas, Andy Denzler, Yayoi Kusama, and Joel Shapiro.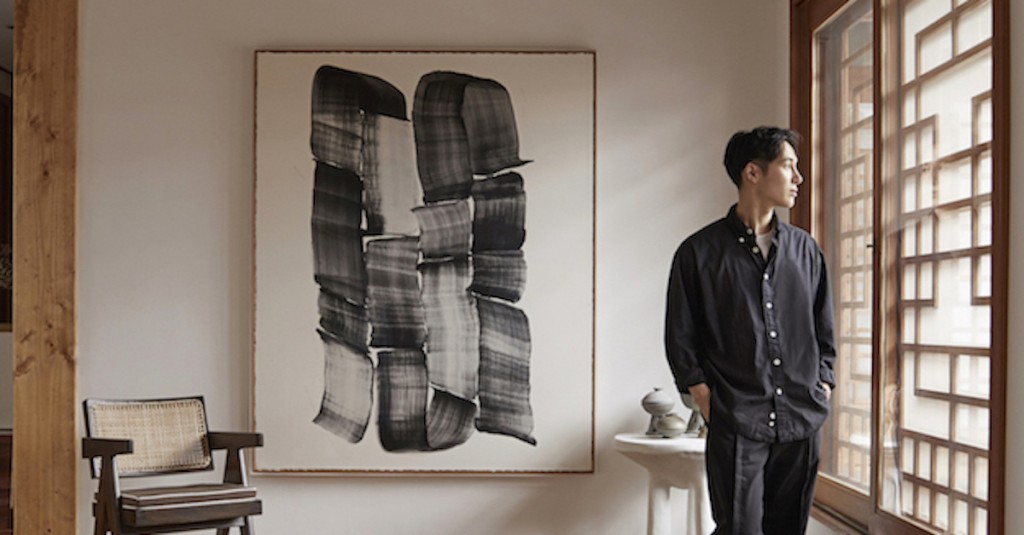 Teo Yang
@teoyang
Seoul-based interior designer with a celebrity status, Teo Yang is a proud collector of Korean artists, which he displays in his traditional-style Hanok home and shares on his Instagram. His collection includes the likes of Lee Ufan, Sungsic Moon, and Choi Myoung-Young. This balance between Korean heritage and innovative creativity is Yang's signature style and central to his reputation in both the art world and interior design circles.
(Read previous interview: Creating Spaces Where Pretense Fades and Essential Remains)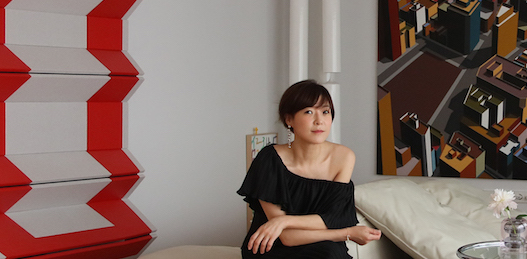 Hee Jae Kang
@heejaeholic
Clicking through the Korean online fashion store Uptown Girl (UTG), there are plenty of insights into the CEO Kang Hee Jae's personal collection as well as her journeys to art fairs and exhibitions. Her home is filled with art by various contemporary artists, including Gideon Rubin, Julian Opie and Starsky Brines. She presented her unique collection at Art Busan in 2019 to much fanfare.
(Read previous interview: Cat and Faceless Figures: What an Uptown Girl Collects)