In a few days in Hong Kong, Phillips is going to present some of the latest art world's darlings in two sales of 20th Century & Contemporary Art & Design this autumn. At the Evening Sale on 25 November, expect to see a rare set of three pumpkin paintings by one of the most sought-after contemporary masters, Yayoi Kusama alongside another leading highlight, Wifredo Lam's representative work. On 26, Phillips' first Day Sale of this category in Asia is going to present over 85 lots of modern and contemporary Western and Asian works of art by some of the A-listers, from George Condo to Takashi Murakami.
In addition to these, Larry's List highlights the top 7 lots from these auctions to our collectors.
1)    LIU YE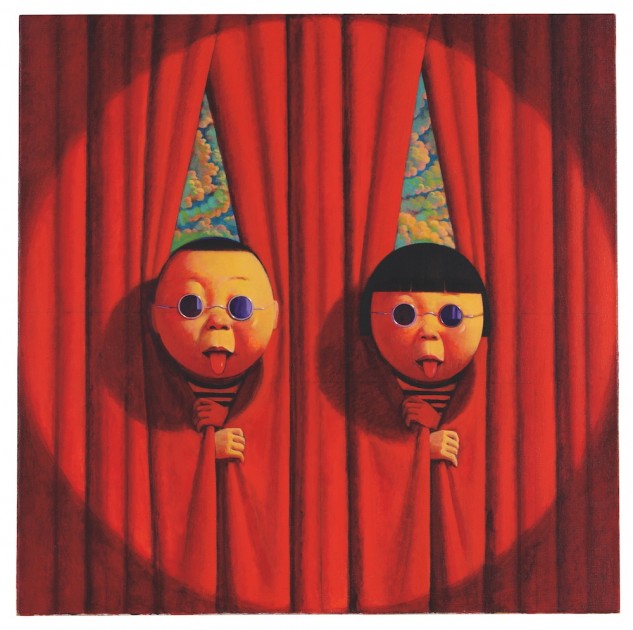 Untitled, 1997
Acrylic and oil on canvas
90 x 90 cm
Estimate:
HK$2,500,000 – 4,000,000
€281,000-449,000
$321,000-513,000
Known for adopting features of a chubby toddler and injecting his works with an innately cartoonish air, Liu Ye created 'Untitled' in 1997, three years after his return from Berlin to China. Liu's time in Berlin away from China allowed his work to develop independently. Red, once a political colour in a world of red leadership, here attains freedom in this painting, treated abstractly in the form of a stage curtain, becoming a bearer of meanings from a wide sphere of time and space.
2)    RICHARD LIN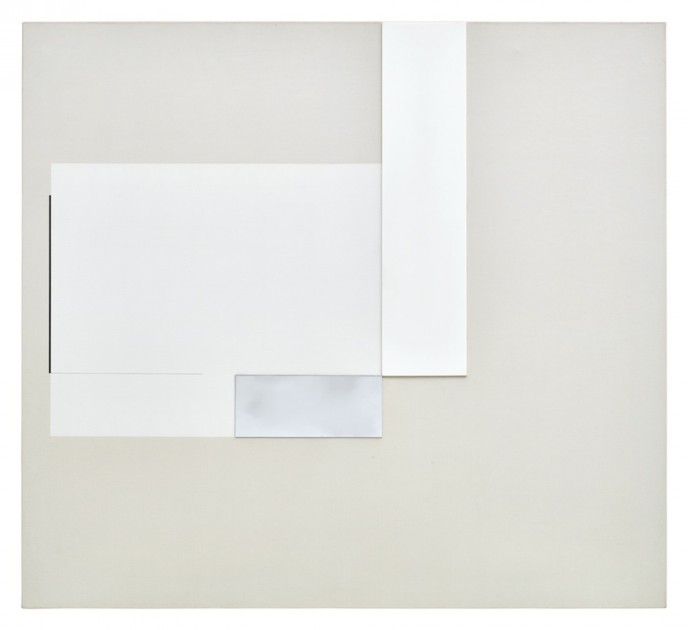 Painting Relief, 1963
Oil, perspex and aluminium on canvas
101.6 x 111.8 cm
Estimate:
HK$2,800,000 – 4,800,000
€314,000-539,000
$359,000-615,000
Fusing the elegant geometry of western Minimalist sculpture with the sparse purity of Chinese literati painting, Richard Lin's master work Painting Relief is a profound meeting of two of history's most powerful aesthetic traditions. Created at the early apex of the artist's career in 1963, this large scale piece is an outstanding constituent of the artist's iconic White Series.
3)    YUN GEE
Three Graces, 1939
Oil on canvas
94 x 101.6 cm
Estimate:
HK$8,000,000 – 12,000,000
€898,000-1,350,000
$1,030,000-1,540,000
Perhaps it was at the Louvre that Yun Gee first encountered the art of classical antiquity and images of the Three Graces. Yun Gee painted Three Graces upon his return to New York in 1939. He offers a oneiric narrative, laden with symbols and allusions understood only by the artist himself — and maybe not even fully by him.
4)    TOMOO GOKITA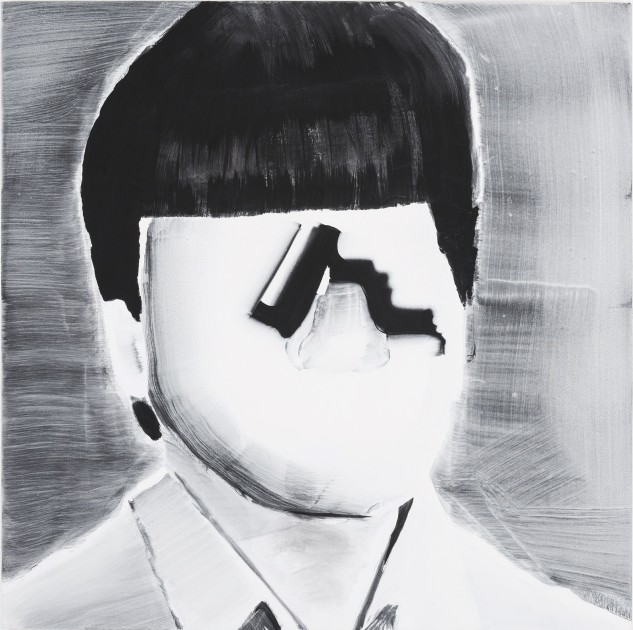 Portrait of an Insomniac Junior-High Student, 2010
Acrylic and gouache on linen
80.1 x 80.1 cm
Estimate:
HK$400,000 – 600,000
€44,500-66,800
$51,300-76,900
In Portrait of an Insomniac Junior-High Student, Gokita tackles one of the most representative and iconic subjects of contemporary Japanese society: the student. Gokita removes the typifying features of a face and replaces them with terse, painterly gestures. The viewer is given the framework of a familiar subject but denied the assurance of knowing his identity.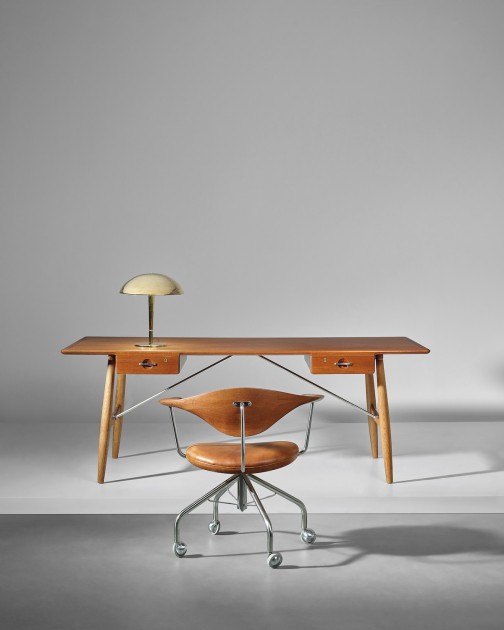 Early 'Architect's desk', model no. JH571, designed 1953, produced circa 1955
Teak, teak-veneered wood, oak, chromium-plated steel, chromium-plated brass
72 x 195.5 x 90.5 cm
Estimate:
HK$200,000 – 300,000
€22,300-33,400
$25,600-38,500
This desk was exhibited at the 'Copenhagen Cabinetmakers' Guild', Forum, Copenhagen, 16-26 September 1954, Stand 23.
Early swivel armchair, model no. JH502, designed 1955, produced 1960s
Teak, chromium-plated metal, leather, acrylic
76 x 73.5 x 47.5 cm
Estimate:
HK$150,000 – 250,000
€16,700-27,800
$19,200-32,100
This armchair was exhibited at the 'Copenhagen Cabinetmakers' Guild', Kunstindustrimuseet, Copenhagen, 30 September-16 October 1955, Stand 24.
7)    PAAVO TYNELL
Early table lamp, model no. 5061, 1940s
Brass
40.5 cm
Estimate:
HK$50,000 – 80,000
€5,600-8,900
$6,400-10,300
This simple but elegant lamp is presented at this largest-ever-in-Asia Design section of the Day Sale.
Phillips Hong Kong Autumn Sales 2018
20th Century & Contemporary Art Evening Sale, 25 November 2018, 6pm HKT
20th Century & Contemporary Art and Design Day Sale, 26 November 2018, 10:30am HKT
Preview:
22 – 23 & 25 November 2018, 10am – 6pm
24 November 2018, 10am – 7pm
Location: Mandarin Oriental Hong Kong, 5 Connaught Road, Central, Hong Kong
Visit www.phillips.com for more details or download Phillips' application for online bidding.