The Manchester Contemporary is one of the UK's foremost art fairs outside of London presenting up and coming contemporary art. The 8th edition of the fair will take place in the iconic Old Granada Studios on 22-25 September 2016 (private view on 22 September). It is going to stage 33 carefully selected British exhibitors and a distinguished programme for collectors, curators and art lovers. Since 2009, The Manchester Contemporary has been providing a platform for emerging galleries and their artists, supported by the Arts Council England.
As a partner of The Manchester Contemporary, Larry's List is delighted to highlight seven great facts about the fair that make it a must-go on your agenda.
1. The best emerging art from the UK
One ethos of The Manchester Contemporary is to bring together the most exciting, up and coming galleries and artists from across the UK to Manchester. Therefore, it will showcase inspiring and intriguing works from an exciting range of emerging and more established artists from the UK alongside international artists.
2. An invitational art fair
The Manchester Contemporary gives a platform to commercial and not-for-profit initiatives that are committed to developing artists' careers and establishing long-term relationships with audiences and collectors alike. This goes hand in hand with the fact that exhibitors did not apply but were invited by the fair after careful selection. As a result, high-calibre galleries and artist-run spaces from outside London will be presented, with a record number of new galleries hailing from London, Manchester, Newcastle, Leeds, Salford, Liverpool, Nottingham and various parts of England.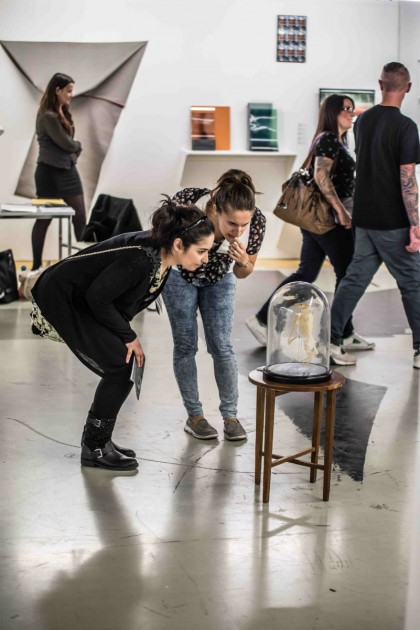 3. An Exhilarating VIP Collector Programme
The Manchester Contemporary will match up with your expectations with a well-organised VIP Collector Programme to especially cater the expanding collector-base beyond London. Besides a private view on 22 September, you can participate in an open studios tour at ArtWork Atelier. On the 24th of September, VIPs can avoid the crowd and enjoy early admission and an exclusive guided tour on to the fair. It is followed by a VIP Collector Lunch to meet your peers, and then have an afternoon of discussion exploring the ecology of art market centres.
4. Special collaboration with an avid art collector
Renowned as one of the world's top 200 art collectors, Frank Cohen will be actively  engaged with The Manchester Contemporary. Within an exclusive talk, the art collector will candidly answer questions about the art of collecting. Also, Frank Cohen will offer visitors the chance to purchase pieces from his early private collection. He hopes these works will now inspire a younger generation of collectors and art lovers. An element of the proceeds raised will fund an art prize.
5. Innovative and interactive programming
At the fair, you will not only be awestruck by many amazing artworks, but you will also be able to enjoy a series of engaging programmes inside the fair, including Artists and Collectors in Conversation with Pavel Büchler, BEASTro, The Art and Wine Masterpiece Dinner, pop-up galleries from well-known public institutions, guided tours, book launches and so forth.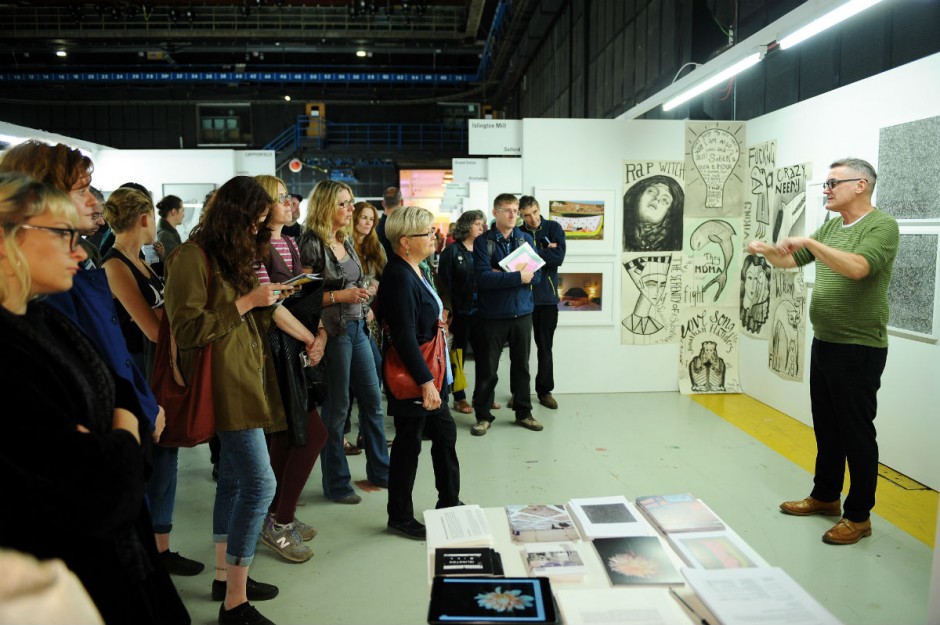 6. An exciting venue of both heritage and experimentation
The Old Granada Studios building has been freshly designed to support the production of ambitious and inspiring art, culture and enterprise across Manchester and England. The former oldest operating television studio in the UK is transformed into a platform for creativity, innovation and experimentation. With acres of vacant studios, warehouses and spectacular buildings, Old Granada Studios also host pop-up shops, markets, bars and food stalls, live music and theatre.
7. The lively British city of Manchester
In line with The Manchester Contemporary, there are more art events taking place such as exhibitions at Manchester Art Gallery, University of Salford, Yorkshire Sculpture Park and many more. Besides the arts Manchester has way more to offer: you can catch some live music shows, visit the historic city and the world's oldest public library before sipping some great tea, or a beer, in its numerous tea rooms, restaurants or pubs.
Ricko Leung