Since the 1990s, Mario von Kelterborn and his wife Julia von Kelterborn have been building up their art collection, with a primary focus on video art and video installations. While expanding their collection, they are enthusiastic in organizing or participating in exhibitions to show artworks from the collection. Having grown up in East Germany, "The Wall and other Stories" is how he named his current collection exhibition in Seoul.
Mario von Kelterborn talked with LARRY'S LIST about how he fell in love with a piece at the Venice Bienniale 2013 and then acquired it, what he values most in an artwork, what his emotionally exploding moment is, as well as his most treasured artwork.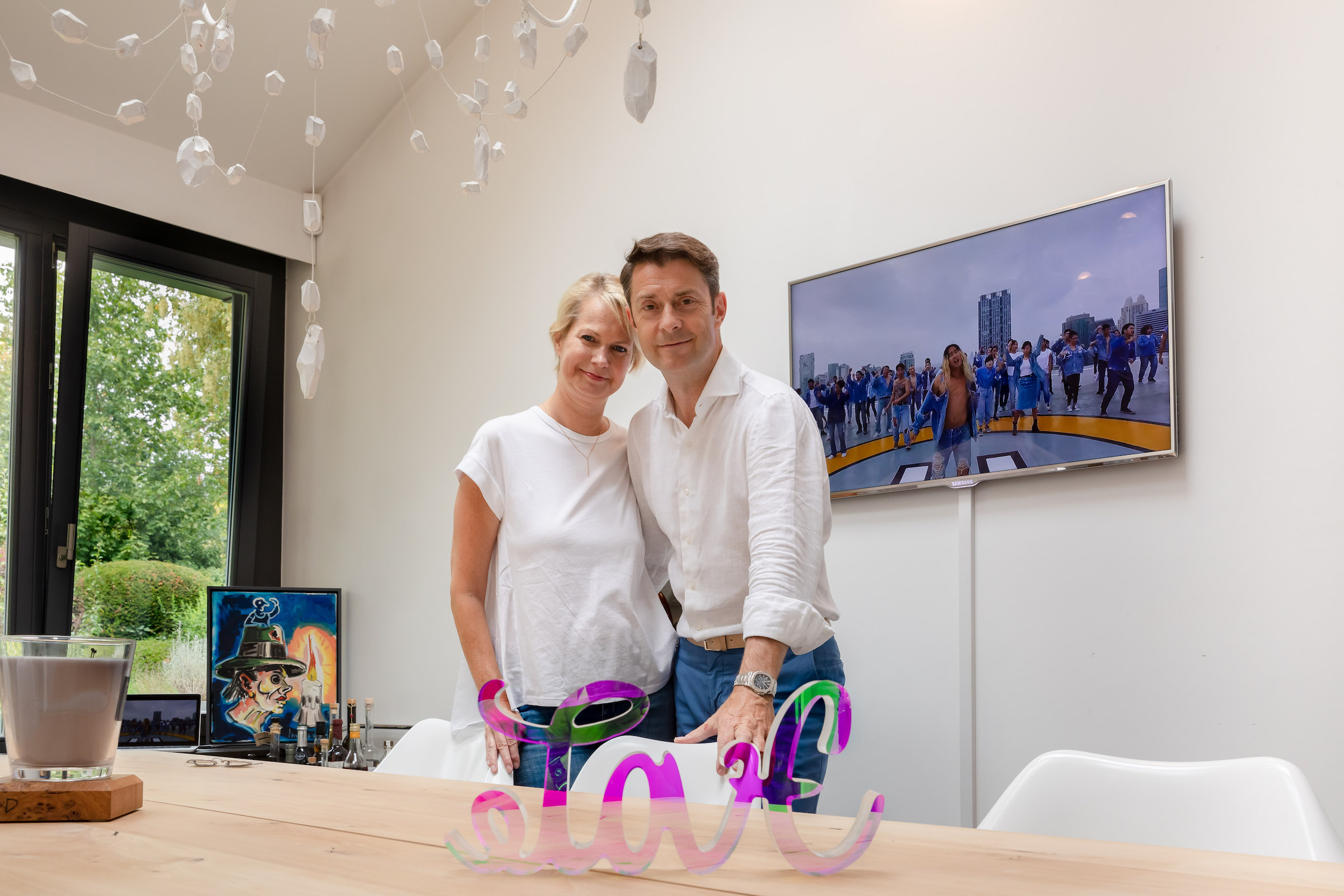 What made you want to start collecting art? What is the main motivation behind your collecting?
The first years we started with only a few artworks, mainly to show them in our apartment. The white walls shouldn't be white any longer, we thought. But as I have a collecting gene, and my wife and I love art so much, we soon started collecting on a larger scale, thinking beyond our house.
For me, art is an offer to feel and to think. I love both. At the same time it is pleasure and passion. Art is telling of stories. And an artwork is a sculptured idea, filled with creativity. It communicates values and asks questions.
Do I need more reasons to collect?
When did you fall in love with a piece of art? What was it?
First, for most of the artworks in the collection, if not all of them, there was this moment of love, of being passionate about this specific artwork.
For example, when I'd seen Richard Mosse's 'The Enclave' in the Irish Pavilion at the Venice Biennale 2013, I was overwhelmed immediately, impressed by the beauty, shocked by the brutality and so angry about all of us not preventing this human catastrophe. And the collector's heart asked immediately: is this piece still available? It ended up with me acquiring edition no. 1, and since then it is part of the family.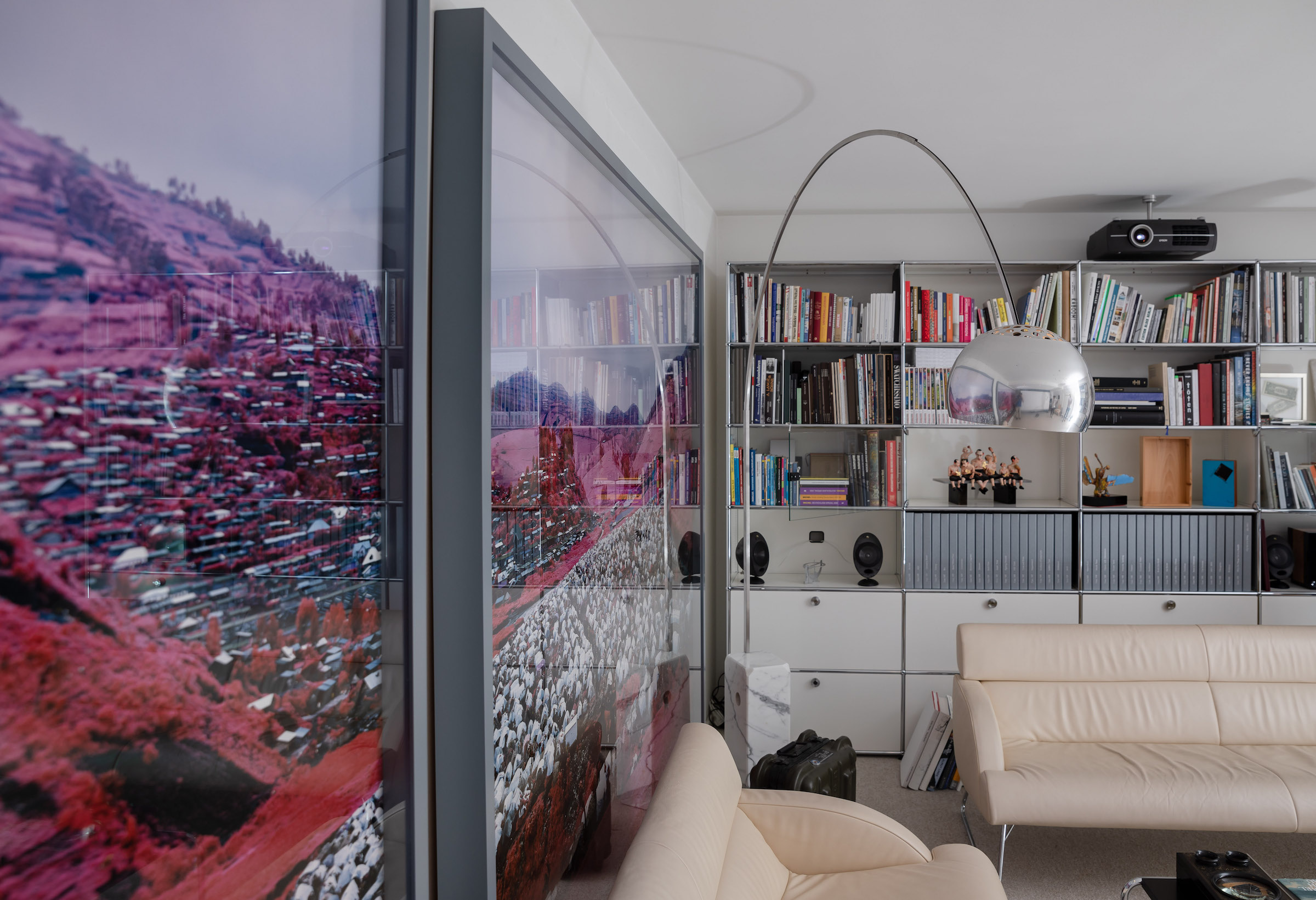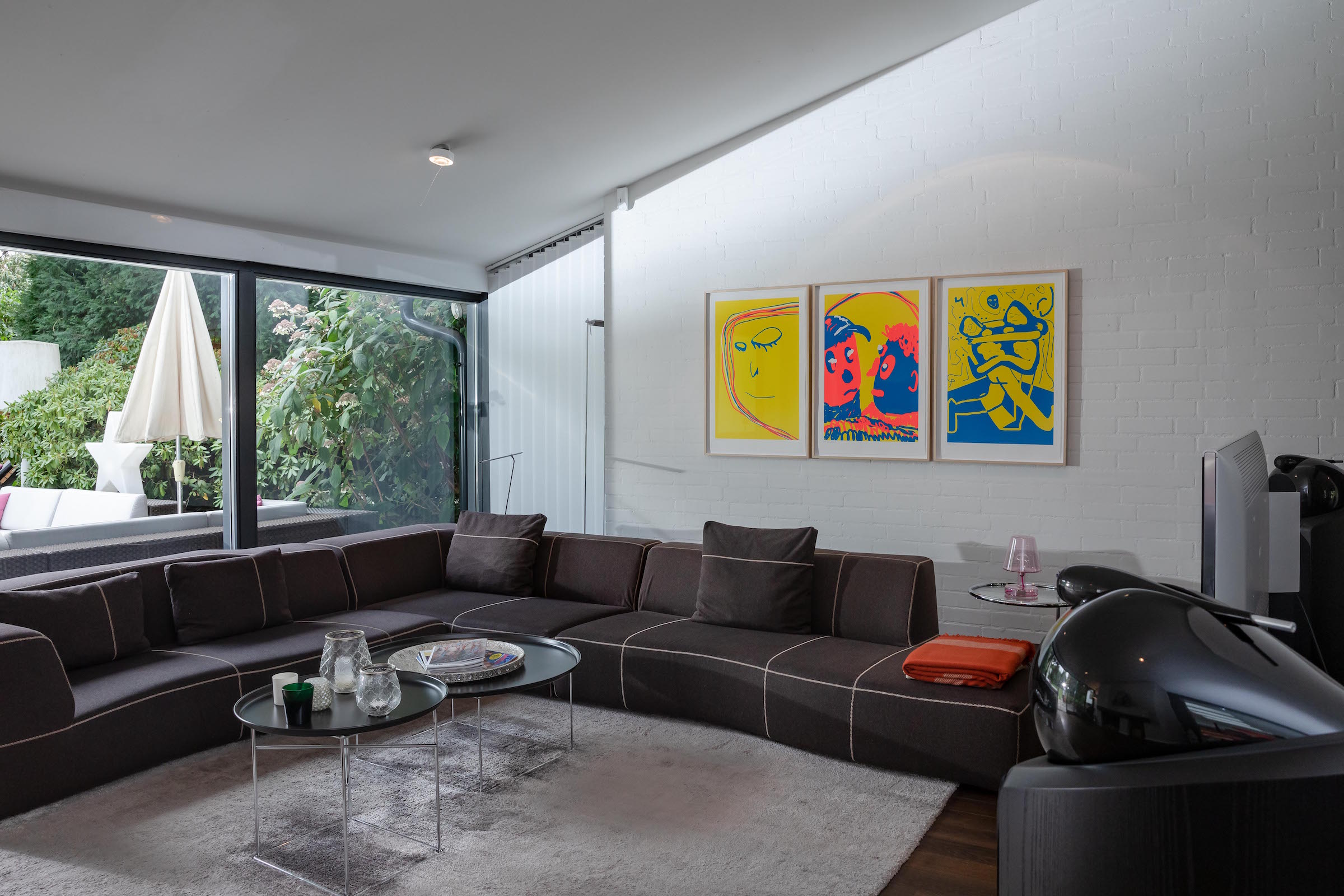 Why are you especially interested in video and installation art?
I've always been interested in the moving image. Growing up in East Berlin in the 70s and 80s, movies and TV have been my windows to the world. They let me dream, learn and travel. In East Germany, travelling had been limited to a very few Eastern European countries. Until 1990, I never left East Germany for except one trip to Prague to buy a tennis racket.
But also, for me, the moving image and time-based media in general are most likely to give expression to our era as they have the potential of making it possible to understand our world and reality.
In addition, I'm not afraid of an artwork coming as a USB stick or hard drive plus a certificate. I don't necessarily need the physical character of an artwork.
Any challenges when exhibiting art of these media?
Well, surely showing a video or even more a video installation does need more than a nail and a hammer. And yes, technology is changing quickly, and quite a lot of works on tape from the late 60s/ early 70s are lost as they can't be restored or digitalized from the tapes.
But, how to use an artistic medium has always been important to have the full benefit of the work. So the learning curve from the 60s until today has been steep, and artists nowadays take much more care about instructions on how to keep the artwork's data alive.
A global central register for the master copies would be helpful, or at least a standardized certificate and contractual basis. There has been huge contribution to this, for instance by the German collector Ingvild Goetz and one of the founders of the Loop video art fair in Barcelona, Emilio Alvarez.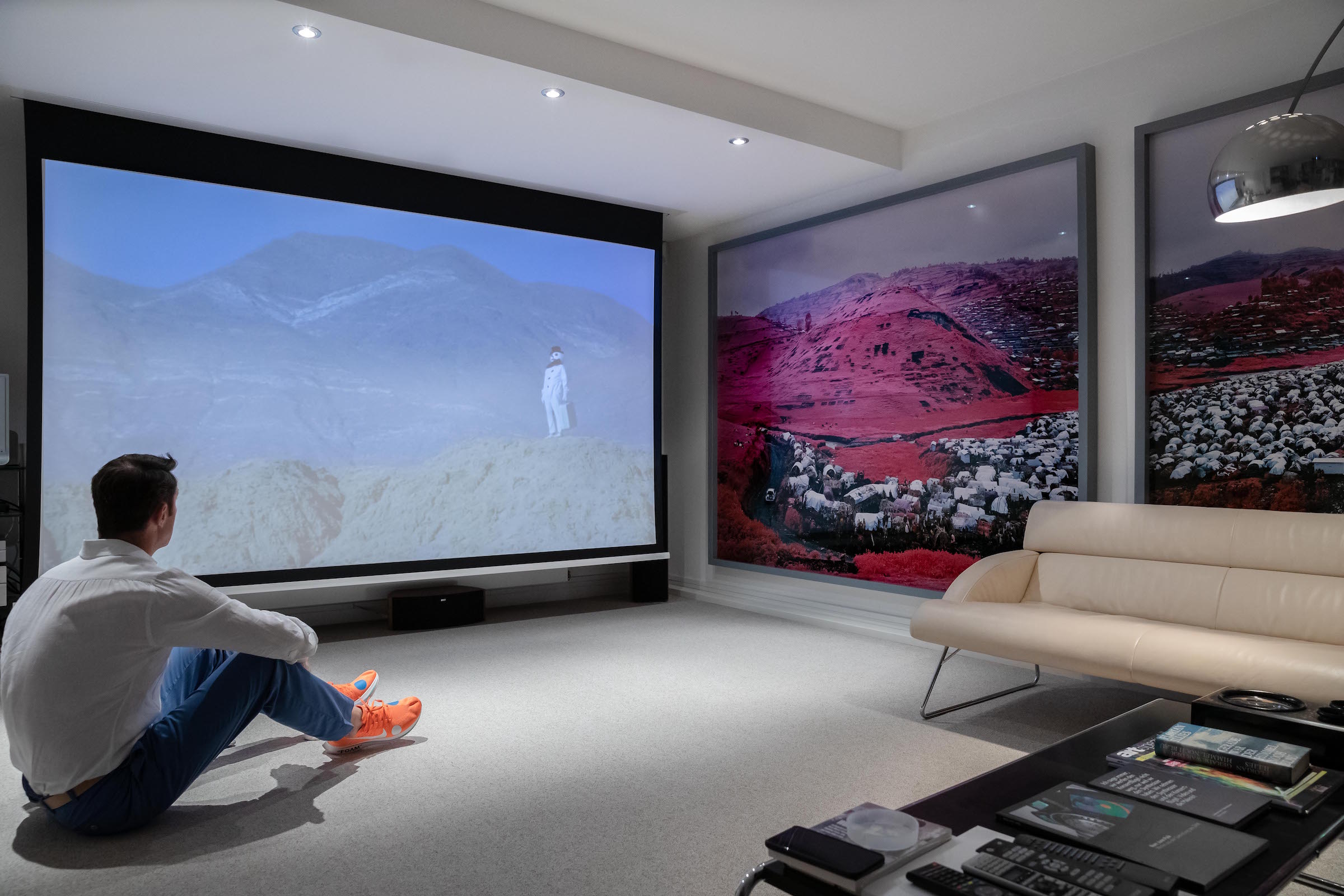 What is the approximate proportion of emerging to renowned artists in your collection?
I've never counted. I think more budget went into now established artists. But as you know, it's about definition. In terms of number of artists, it's more likely to be around 70% of them being emerging.
Is there any particular theme that unites all the works you have acquired?
Works with persuasive aesthetics, bearing ideas, and those that consider social themes against a philosophical background.
And as Richard Mosse says: "Beauty is the sharpest tool in the box."
But most of all, the idea within an artwork is important to me. The quality of the idea and the execution within the artistic medium is what I look for and value the most. These artworks need to make me think.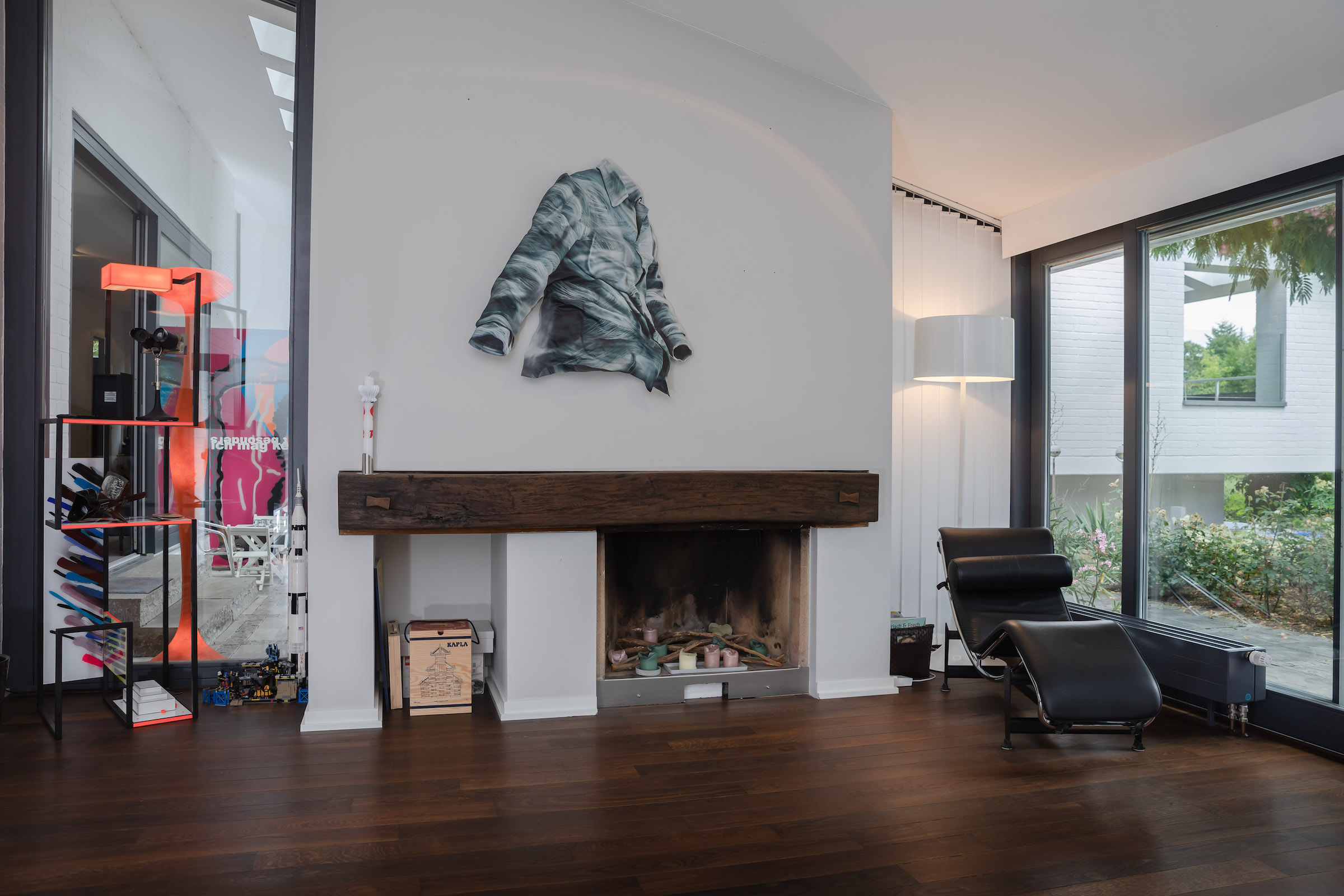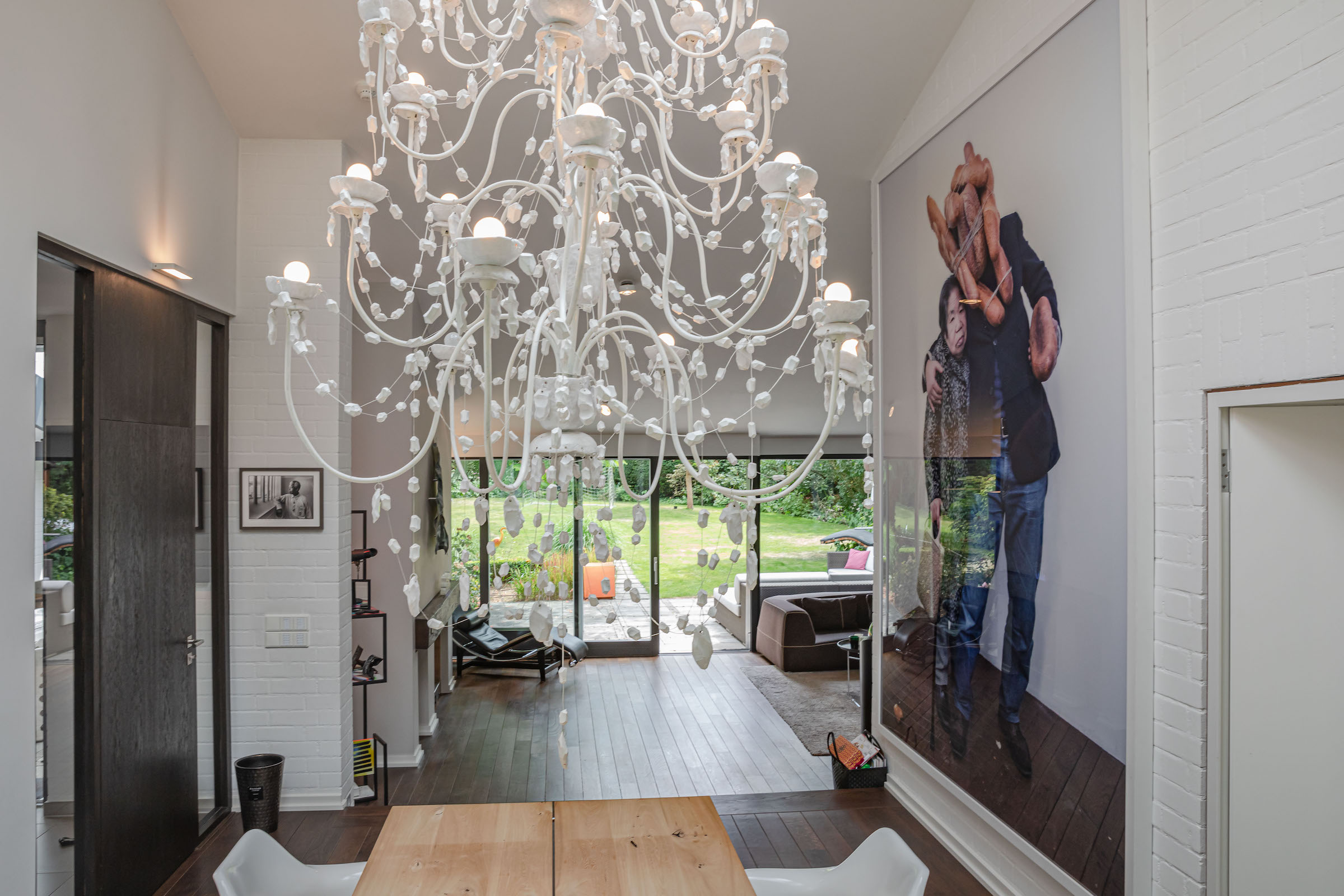 What were the first and the latest artworks you purchased?
The first pieces came from Anke Röhrscheid, some aquarelle paintings while she was still studying 20 years ago in Frankfurt. Lately, we acquired a wall painting from Rafaël Rozendaal, which we will install at the entrance outside our house. It's two yellow rectangles, the right with the words: "I should be, I'm not, why not."
How many artworks do you own? Where do you display your collection?
I'm not a friend of those numbers. Having a series of 21 photos of Tatsumi Orimoto, is this one or 21 artworks?
And what does it mean if you own dozens or hundreds of important artworks and you store them in a Freeport, unreachable for the audience?
We are enthusiastic about doing exhibitions. For me, this is the nucleus of collecting. Artworks are made to be seen. Ideas must be spread! For this reason we do as much as we can to organize exhibitions.
Then, by acquiring artworks of living artists, you provide the budget for the artist's career. You help in developing and finding the way the artist wants to go.
I enjoy the artworks at home, for sure. But emotionally exploding is the moment when months of thinking and preparation and a perfect hanging in the museum all come together and the show is ready to start.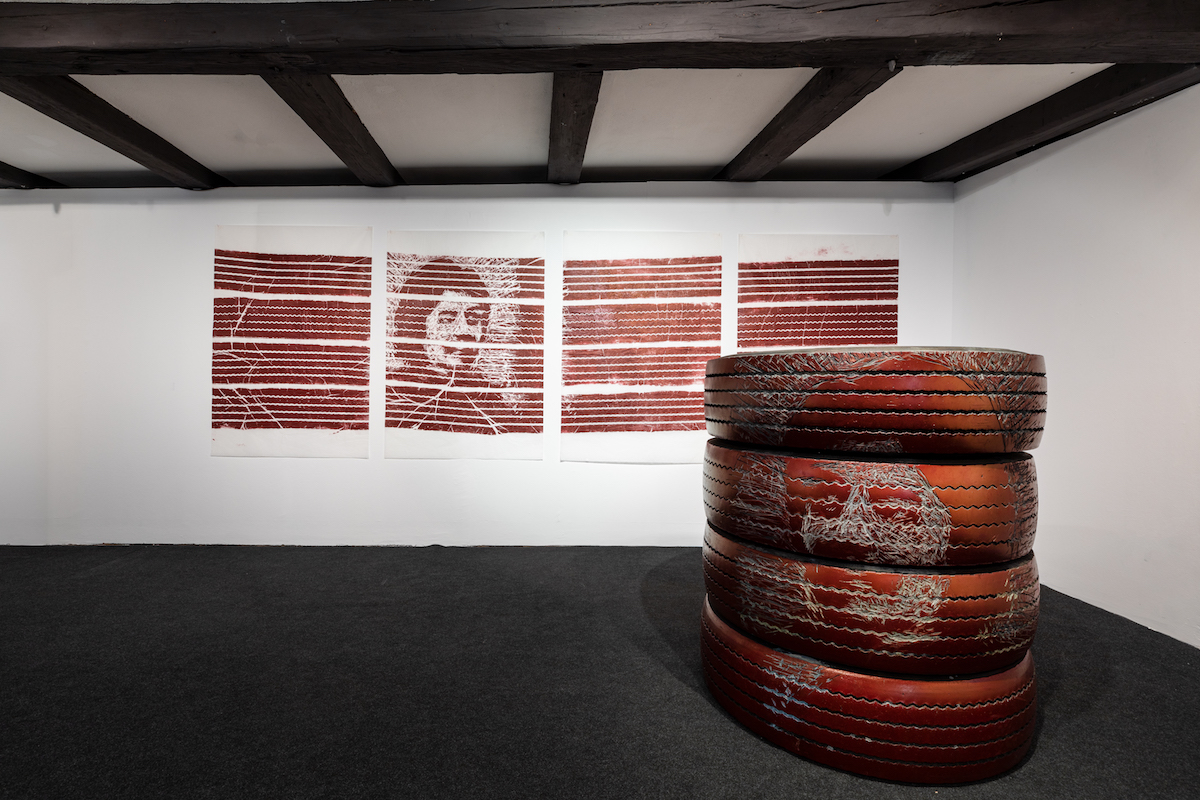 You have exhibited part of your collection in a museum in Seoul. Can you tell us more about that?
Seoul was very special for me. On the other side of the globe, in a divided country, myself coming from a divided country – it meant so much to me, that I can hardly express it.
I called the show – "The Wall and other Stories". And of course, it's not only about North and South, East and West. The show is about "borders" in general. It is about our own limitations, about our mindset, which should follow fundamental values of human behavior; but it's sometimes confronted with borders in our thinking.
We used only video and video installations, with artists like Gary Hill, Hito Steyerl, Harun Farocki, Tatsumi Orimoto, Mariana Vassileva, Teboho Edkins, Ismaël Joffroy Chandoutis and others. Marvelously curated and installed by Nathalie Boseul Shin. This show is one of my greatest treasures in my 20 years in the art world. And it needs to travel!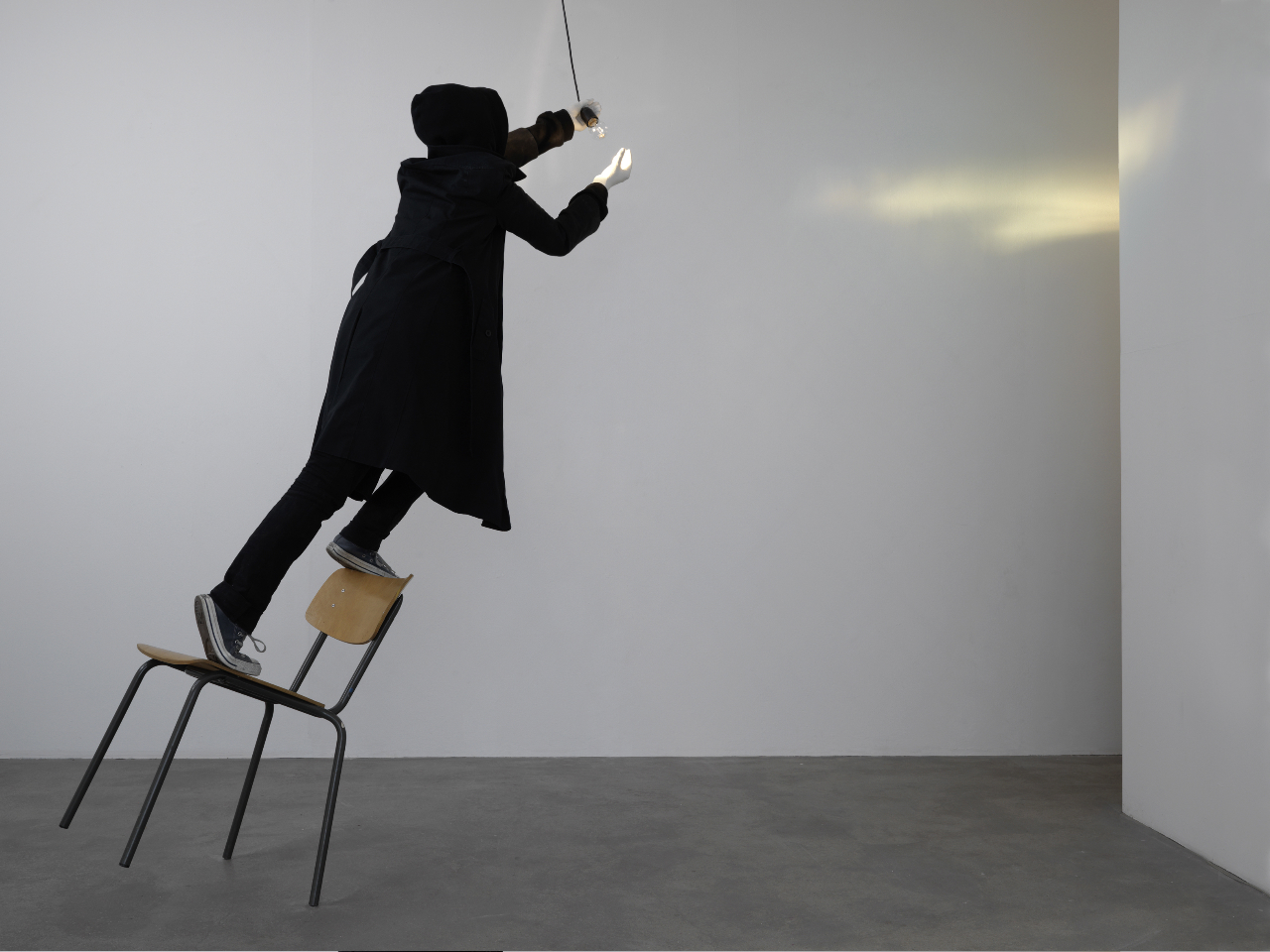 And what is special about the current exhibition in Frankfurt that you participate in?
This show is about education! It's happening in the Museum of Communication in Frankfurt and offers a brief look into the history of video art. When the museum restored the wonderful Nam June Paik sculpture 'Pre Bell Man', they asked me to accompany the re-installation with video works from the collection. Now this place is always filled with young people, school classes – dozens of them. There was no way to say 'no' as kids are the future, and their cultural education is crucial to help them be creative in order to heal the world.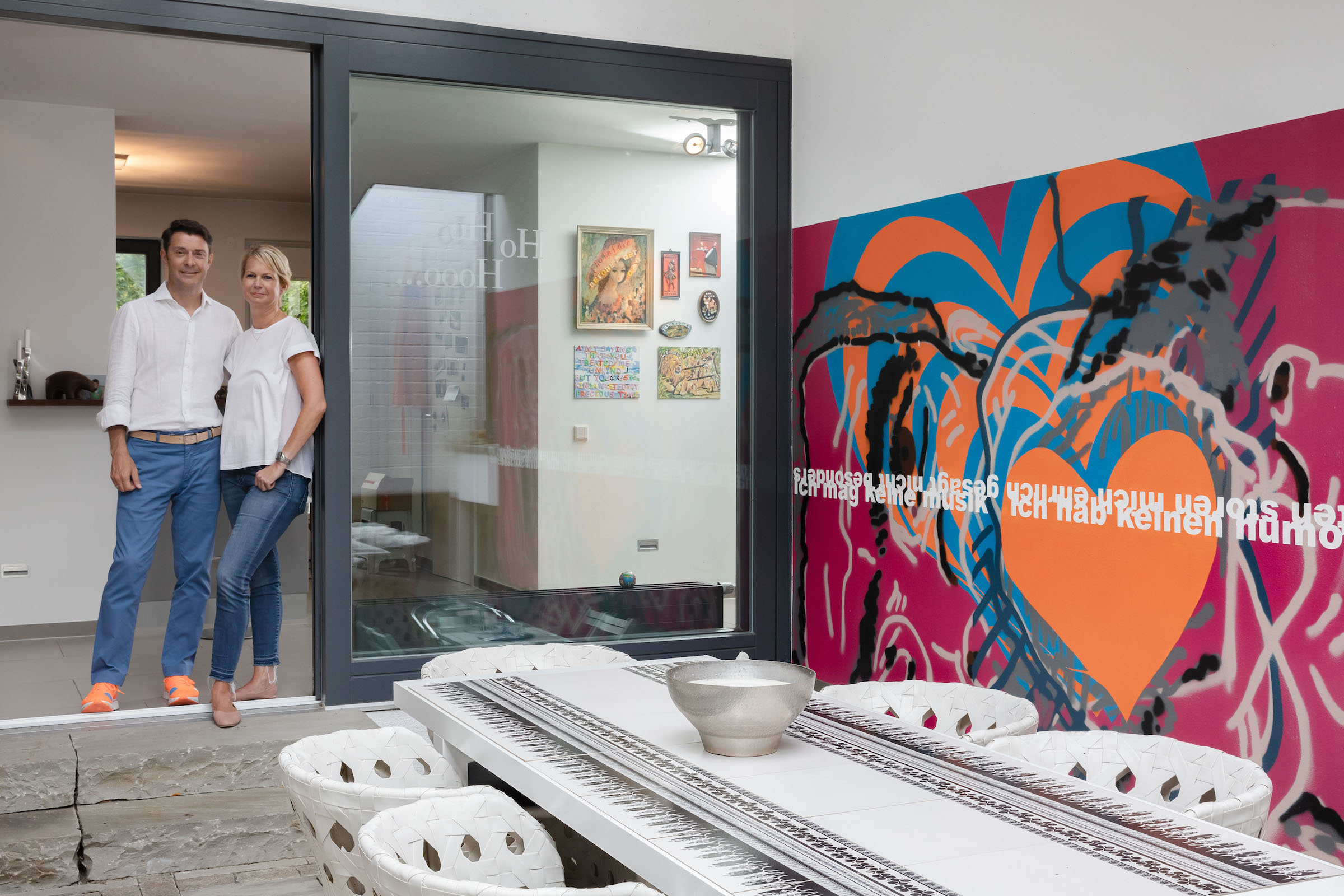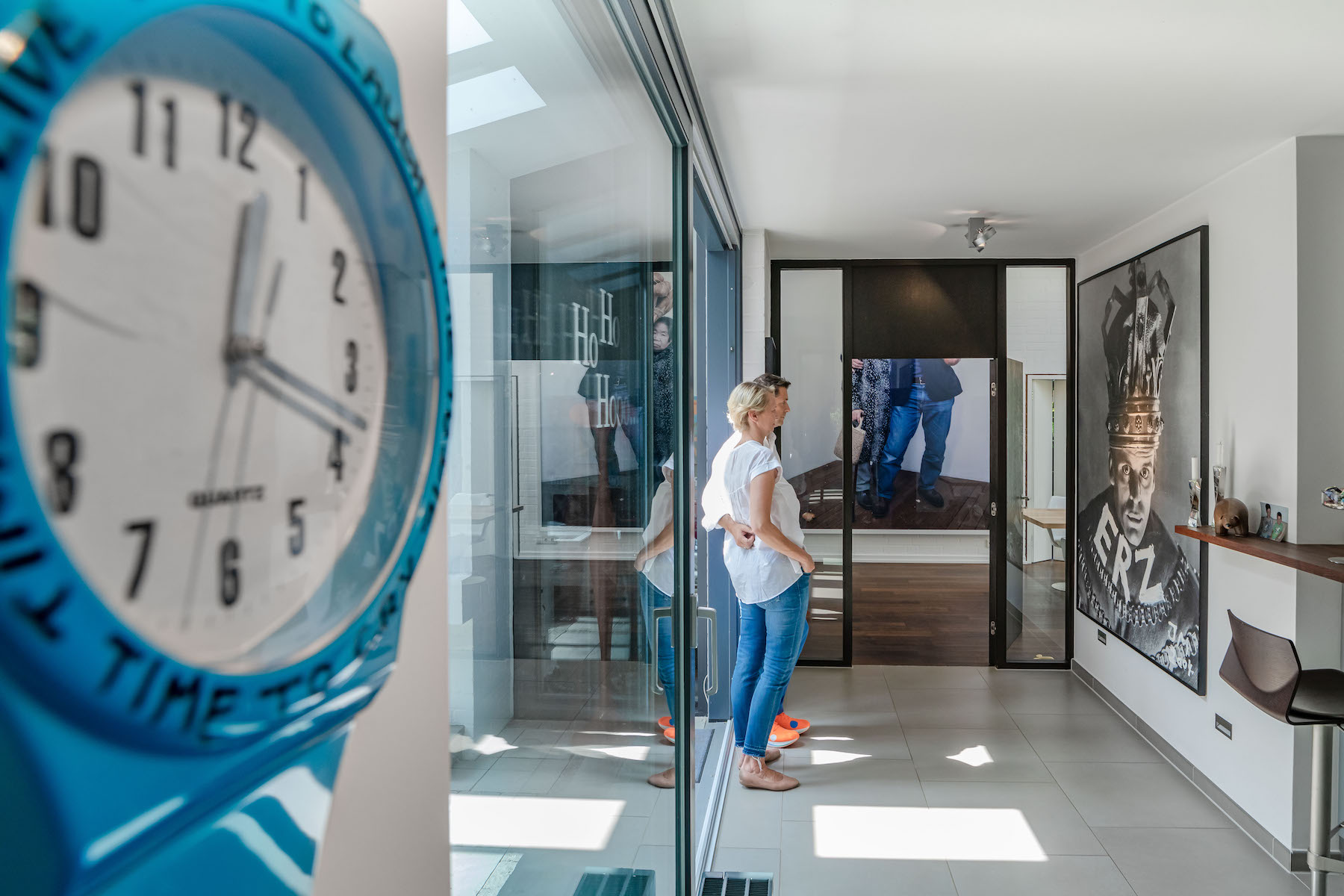 What considerations guide you to make a purchase?
I would call it experience. If you have spent so much time with art and in the art world, the heart and the brain collected so much information over the years, that I simply know when it's time to buy and when not.
But of course, this is an ongoing process of watching, asking questions, discussing, reading, learning, understanding, researching and breathing art.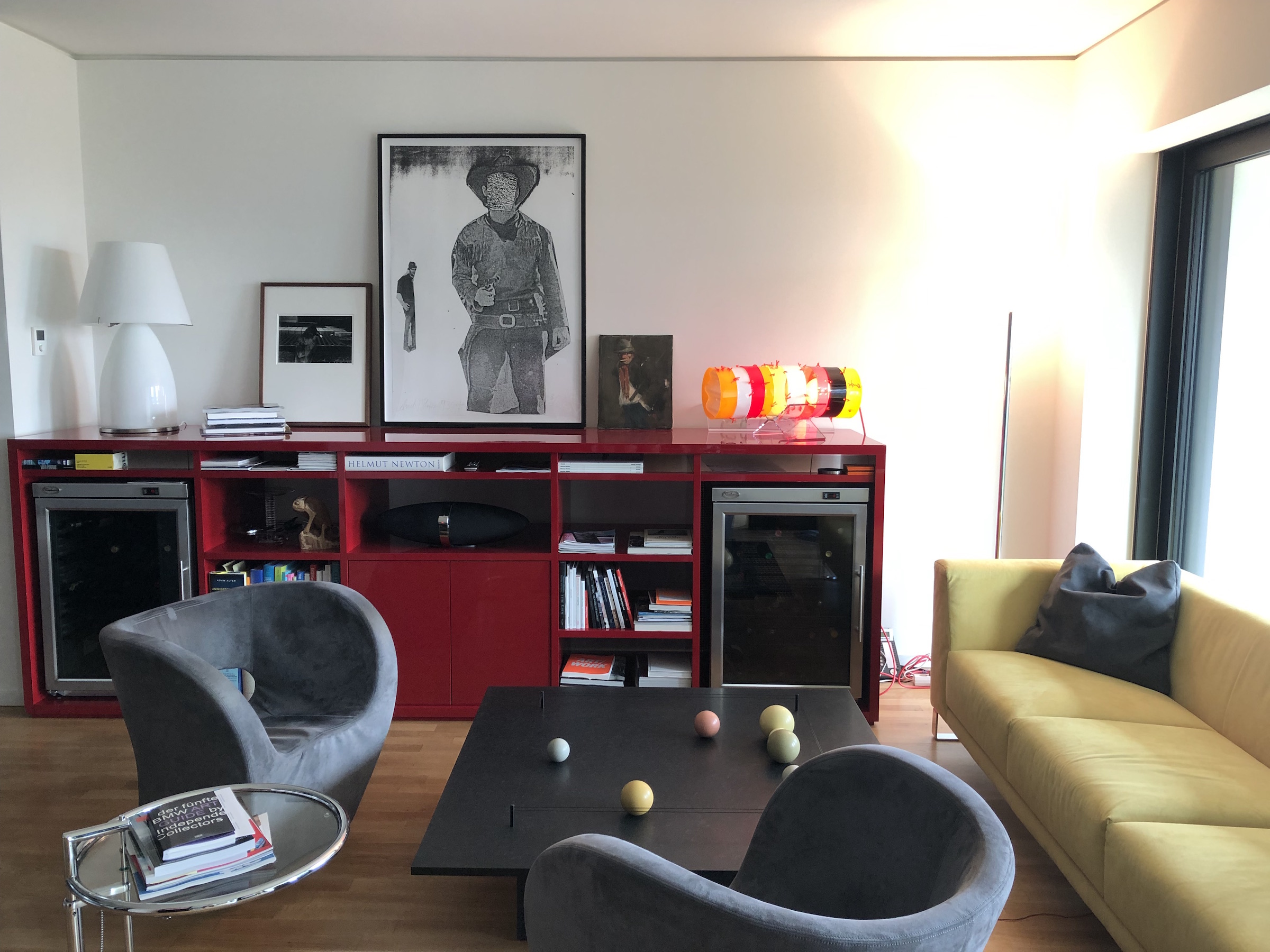 What is your most treasured artwork?
Hah, I've answered this question some weeks ago, and when I saw the answer written, I changed my mind. The artist stays the same – Hito Steyerl. But I love her piece 'Liquidity Inc.' even more than 'Factory of the Sun.' There is so much of my own biography in it. And as Bruce Lee says, "be water my friend…"
What is your advice to collectors who are interested in starting a collection of video and installation art?
Don't be afraid! Be cool. You don't need to be a technician. But be strict on the certificate and the master file. Don't hide these artworks – try to show them to others. Overall, video and moving image is nothing more than another artistic medium.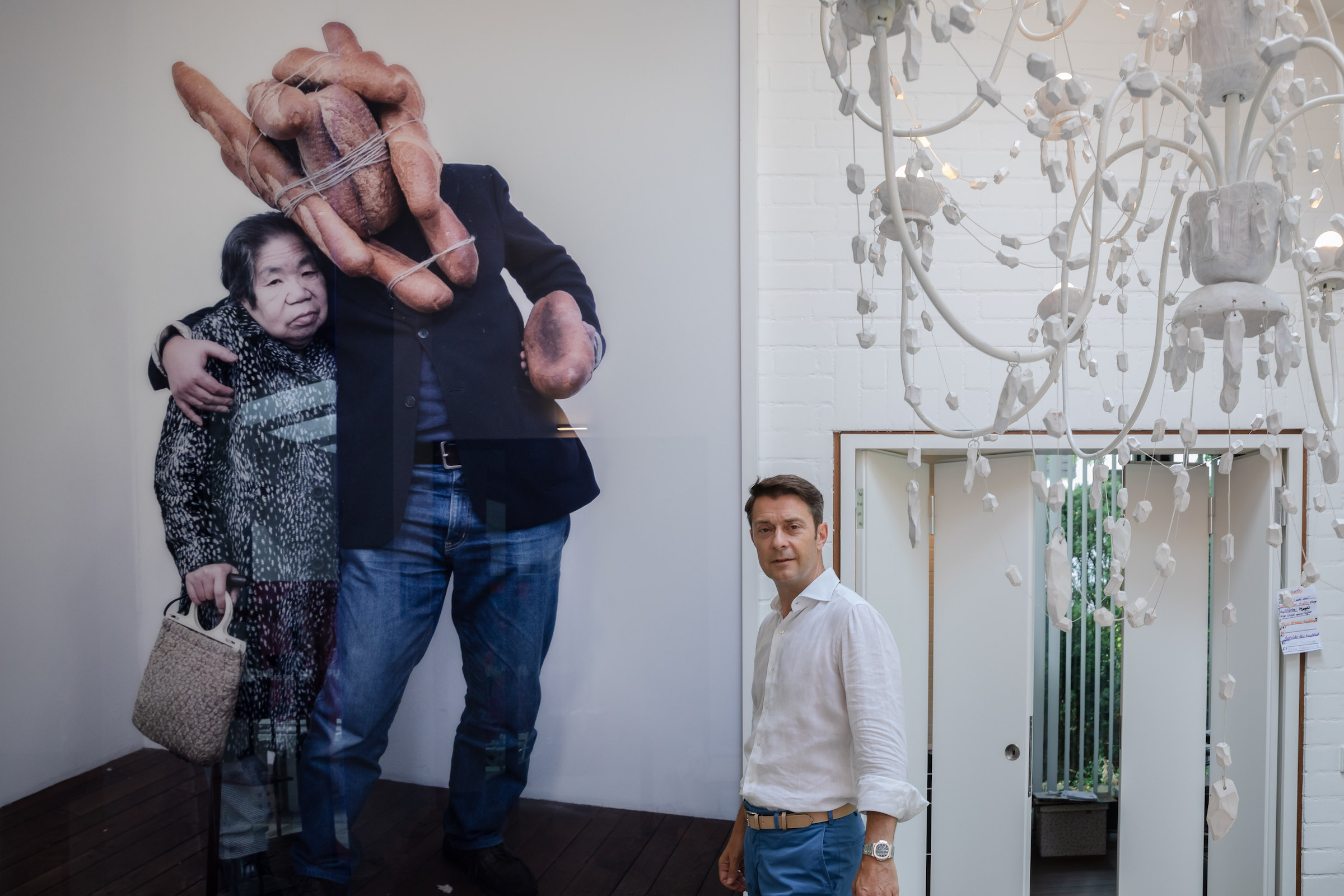 Can you name three emerging artists who should be on our radar?
Well, for emerging I'd like to mention the young artist Florian Auer, an artist with great visual power, understanding the fine lines of thinking in today's complexity.
In addition, but already well experienced with tons of exhibitions over the decades, I would ask you to take a look at Mariana Vassileva and Tatsumi Orimoto. For me these two artists have not received the great attention which they deserve given their spectacular oeuvre. On Mariana – I especially love her films and sculptures. And Tatsumi's Breadman performances and the corresponding photographs changed the way I look at art.
What upcoming art projects do you have?
I think connectivity in the art world is crucial to bring art to the next level in regards to its social impact. Art is not nice to have – it is a must have in any society and country. Art is a major differentiator of human beings from all other living species. Therefore, with the Berlin-based collector Ivo Wessel, I'm working on a project to support this connectivity… more to come soon.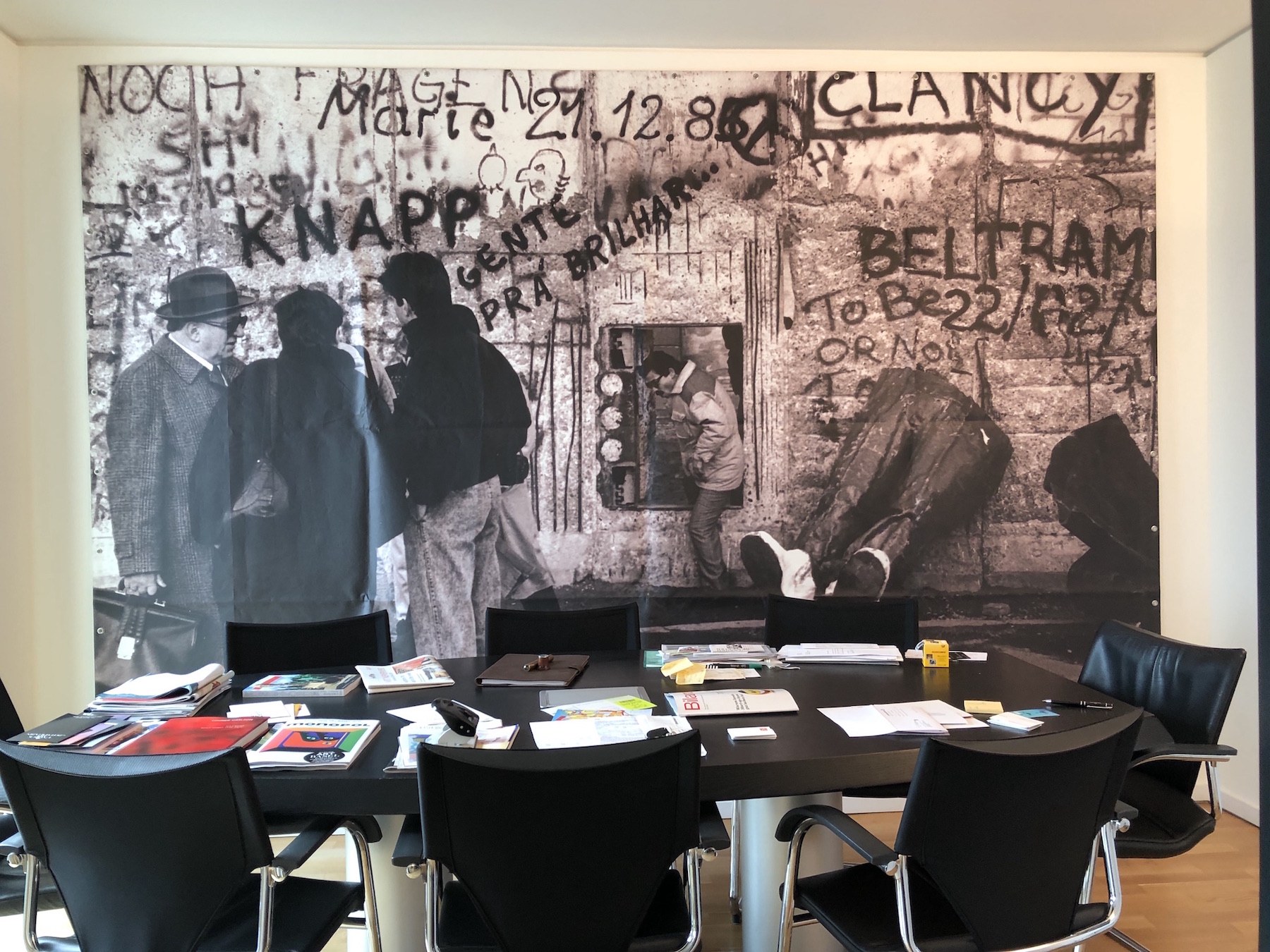 Related: Collection von Kelterborn
Instagram: @mariovonkelterborn
A selection of artists Mario collects:
Gary Hill
Hito Steyerl
Mariana Vassileva
Richard Mosse
Tatsumi Orimoto
By Ricko Leung