Who exhibited art in a mock massage parlor near the Chinatown in New York, which attracted horny guys seeking "happy ending" and a resident warning to sue his gallery? He is Hong Gyu Shin, who started collecting art since the age of 13 and opened his gallery in New York when he was 23. In 2015, he opened an experimental project space which has done some eye-catching and even controversial art shows — the fake massage parlor showing erotic photos by Nobuyoshi Araki and Rudolf Schwarzkogler was probably the most representative among others.
Hong Gyu Shin has shared with Larry's List about this whimsical art show, how he would write cheques for some artworks without a second thought, and his great ambition to open a museum in South Korea that could be comparable to the prominent status of the Metropolitan Museum of Art and the Louvre.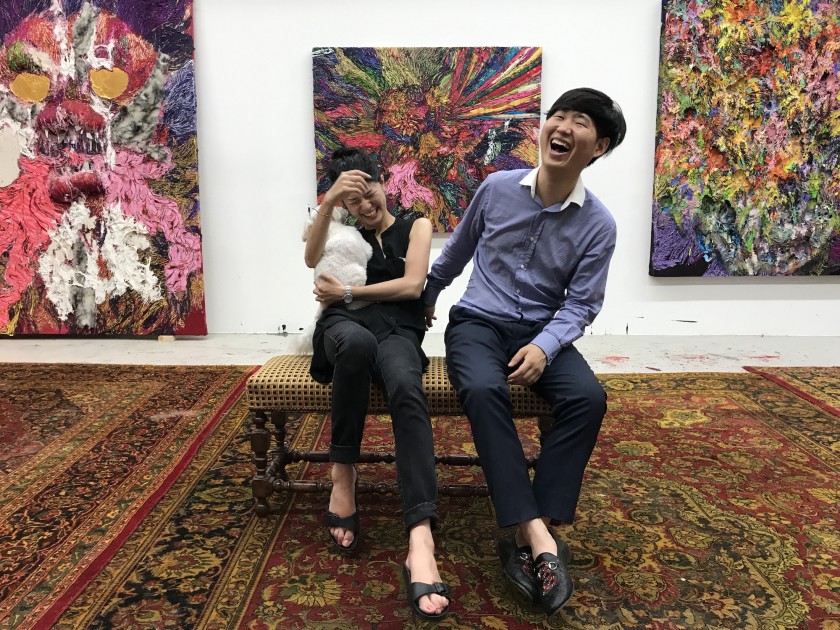 Collecting
What made you want to start collecting art? What is the motivation behind your collecting?
I believe artists are the ones who can change the world. The work created by artists has a value to be stored and displayed in the right environment, and often collectors can provide these circumstances. As a collector, I feel obligated to fulfill a supportive role; I want to lessen the financial burden artists often face so they can focus on their respective practices.
When did you fall in love with a piece of art? What was it?
I have enjoyed going to art museums since I was a little kid. The first work that left an enormous impression on me was Michelangelo's The Creation of Adams at the Sistine Chapel.
What is your focus regarding the artists in your collection? Are you more interested in emerging or renowned artists?
I am interested in both emerging and renowned artists as long as the artist's works depict a great originality. I do not put any weight on the artist's age, gender or nationality when it comes to collecting. Rather, I concentrate on the uniqueness of their idea and individuality of the work.
Is there any particular type of art that has consistently attracted you, or anything that unites all the works you have acquired?
I believe it is best to have a wide range of taste when it comes to collecting art. I fulfill my artistic aspirations through collecting and I often get a lifelong inspiration from the works. I accumulate art based on originality, so each piece I hold has its own unique characteristics. I think it is quite hard to describe my collection as one specific type of art, as I have never been obligated to categorize my works. If I were to only collect one particular genre, I would feel stripped of my freedom of choice.
You purchased your first piece of art at 13 a Utagawa Kuniyoshi print. Where and how did you buy it? Why did you choose it?
I acquired my first print through online bidding. I had a strong feeling when I saw the work and knew right then I had to purchase it.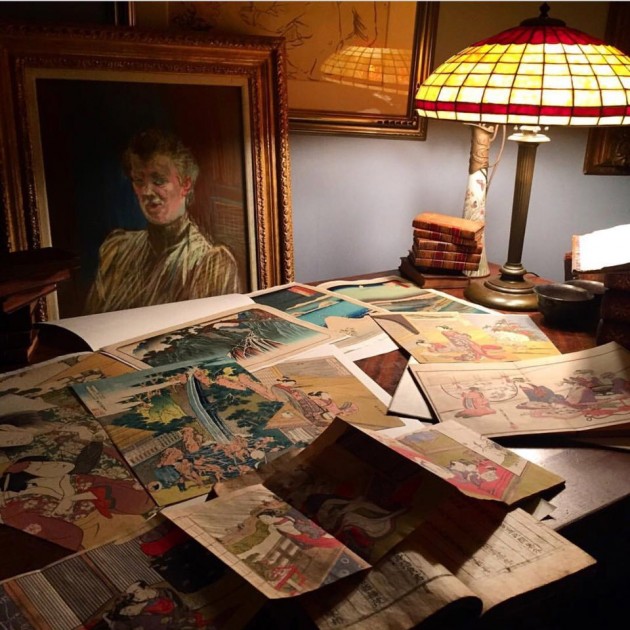 How many artworks do you own? Where do you display your collection?
I have collected more than one thousand works over the course of fourteen years. My collection is displayed across various places, from the world's most renowned museums, such as MoMA, Reina Sofia, Frick Collection, and LACMA, to my own project space. I plan to continually showcase my works to the public until I open my own museum.
What considerations guide you to make a purchase?
When it comes to purchasing, I mainly consider three things: the work's originality, the artist's potential, and the influence a piece can have on other artists.
Is there any kind of artwork that can make you writing a cheque without any consideration?
Yes, there are times when my heart is drawn to the artwork at first sight. Usually, when I encounter works that thrill me, I write a check without giving a second thought.
How does being a gallerist yourself make it easier to get the pieces you want from other gallerists?
I do not necessarily think I can get the piece I want with a better deal just because I am a gallerist.
What is your advice to young and fresh collectors?
I have noticed that many young collectors follow trends more than their personal taste and judgment. If you want to collect so-called 'good art,' you need to study art history and actively go out and see as many exhibitions as you can. Also, developing a close relationship with artists is crucial; Peggy Guggenheim became a good collector with the help of advice from Kadinsky, Man Ray, and Duchamp.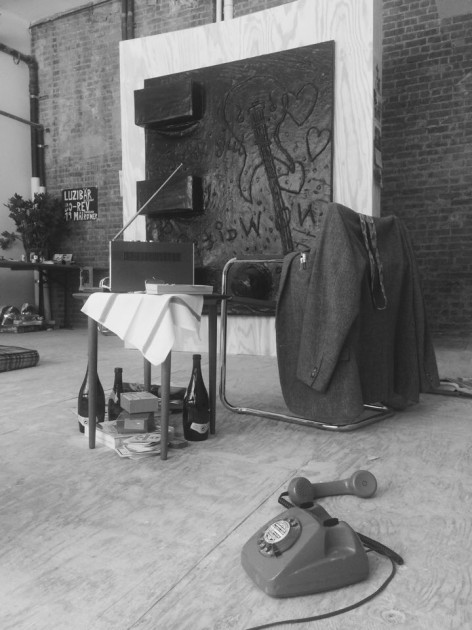 The Art World
What's your art-world pet peeve?
The art world is very conservative and much more politically driven than one might imagine. Many collectors still purchase their works based on the artist's background and previous auction record rather than the quality and value of the artwork itself. I also think there is a limit in the market when it comes to promoting artists from Asia, Australia, and Africa, as compared to American and European artists.
Can you name three emerging artists who should be on our radar?
I will say Hyon Gyon, Crack Rodriguez, and Kris Lemsalu.
From gallery to private museum
Why did you decide to set up an experimental project space next to your gallery?
I decided to set up an experimental project space so more people can comfortably confront art. A traditional white cube gallery space decorated with luxurious pieces of art can be overwhelming for the public. I try to tear down some of these barriers so that public viewers may visit and interact with contemporary art in a more friendly way.
You make innovative or even controversial exhibitions there, for example the massage parlor two years ago. How did you come up with the idea?
I always challenge myself to think of innovative ways in which I can install an exhibition. Our gallery is located at the edge of Chinatown, and there are many massage parlors in the area. Most of these businesses keep their doors closed, but one day I peered through an open door and saw many landscape paintings and portraitures hanging on the walls. I asked our interns to photograph the interiors of all the massage parlors in the neighborhood. We later used these pictures to turn the project space into a faux massage parlor, where we displayed works by Nobuyoshi Araki and Rudolf Schwarzkogler.
You even got letters from residents claiming to sue your gallery. How did it end? Was it actually an advantage to promote your gallery?
Yes, we received a letter on the first day of opening and there was a police car monitoring us. After many press releases, reporters wanted to interview the resident who was planning to sue us. Residents kept refusing to speak, and we ended up not being sued. I have to say it was a very interesting experience, and it brought the gallery a lot of attention in the press.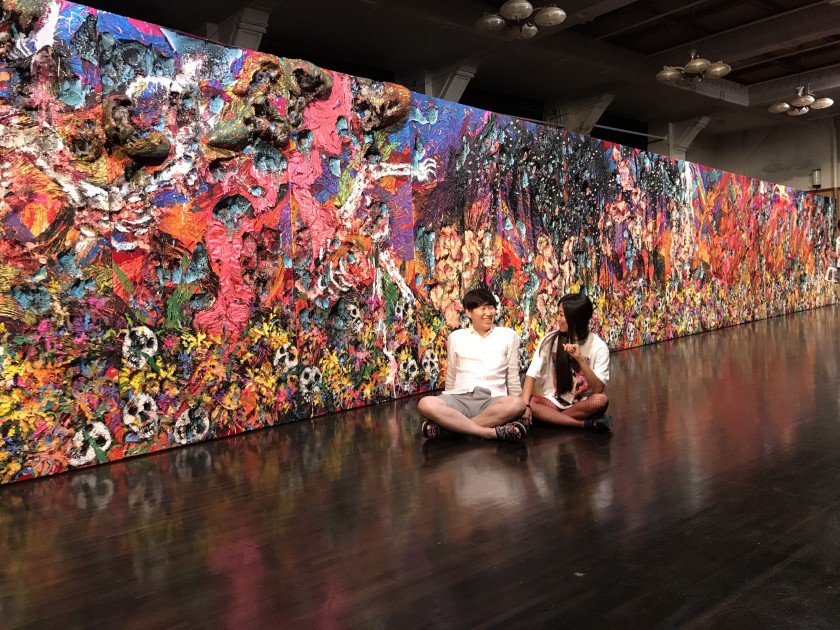 And you are planning to open a third space. How will that be different from the previous ones?
The height of our current gallery space is about 3 meters, which provides limitations when it comes to exhibiting larger works. The ceilings in our new space are 5 meters high, so now I can freely curate exhibitions. I am very excited for our upcoming shows.
You also plan to open your own contemporary art museum in South Korea. What is your motivation?
I plan to open an encyclopedic museum in Korea. It will be a little different from standard contemporary art museums. Asia holds 5000 years of history, but I don't think there is a distinct art museum that represents Asia. The Metropolitan Museum of Art and the Louvre separate each space within period and region, but I want to build a room where all the works can be displayed in one area freed from a specific category.
South Korean art has gained more and more attention internationally. What do you think about this? What is the potential of South Korean artists?
After Nam June Paik, Dansaekhwa (Korean monochrome painting) became a dominant trend in the Korean contemporary art world. But there are many young talented artists in Korea who are not part of the Dansaekhwa movement. I think they deserve closer attention. I see enormous potential in these young emerging artists, and I have confidence they will soon find their stance and voice in the international art market. On my end, I am doing all I can as a gallerist to promote their works.
Related: Shin gallery
Many thanks to Ms. Minju Kweon, international art professional from South Korea for facilitating this interview.