Rooted in journalism and communication, Nathalie Guiot is an author, curator, publisher and art collector. She founded Anabet Éditions in the 2000s and created Thalie Art Project in 2012, an association that produces artistic and performative encounters, and has become now a private foundation — Fondation Thalie in Brussels. Fondation Thalie is aiming at connecting art with the challenges of our society. Besides being a founding member of the Tokyo Art Club (Palais de Tokyo, Paris), Nathalie Guiot is a member of the Design Acquisition Committee at the Pompidou Center, as well as part of the academic and scientific board of Kanal Pompidou.
With LARRY'S LIST, Nathalie Guiot shared about how she is constantly attracted to poetic and intellectually fulfilling artworks, while revealing her most treasured artwork as a portrait of Francis Picabia, her latest purchase as discovered at Art Basel Hong Kong, as well as what she wanted to achieve through her foundation.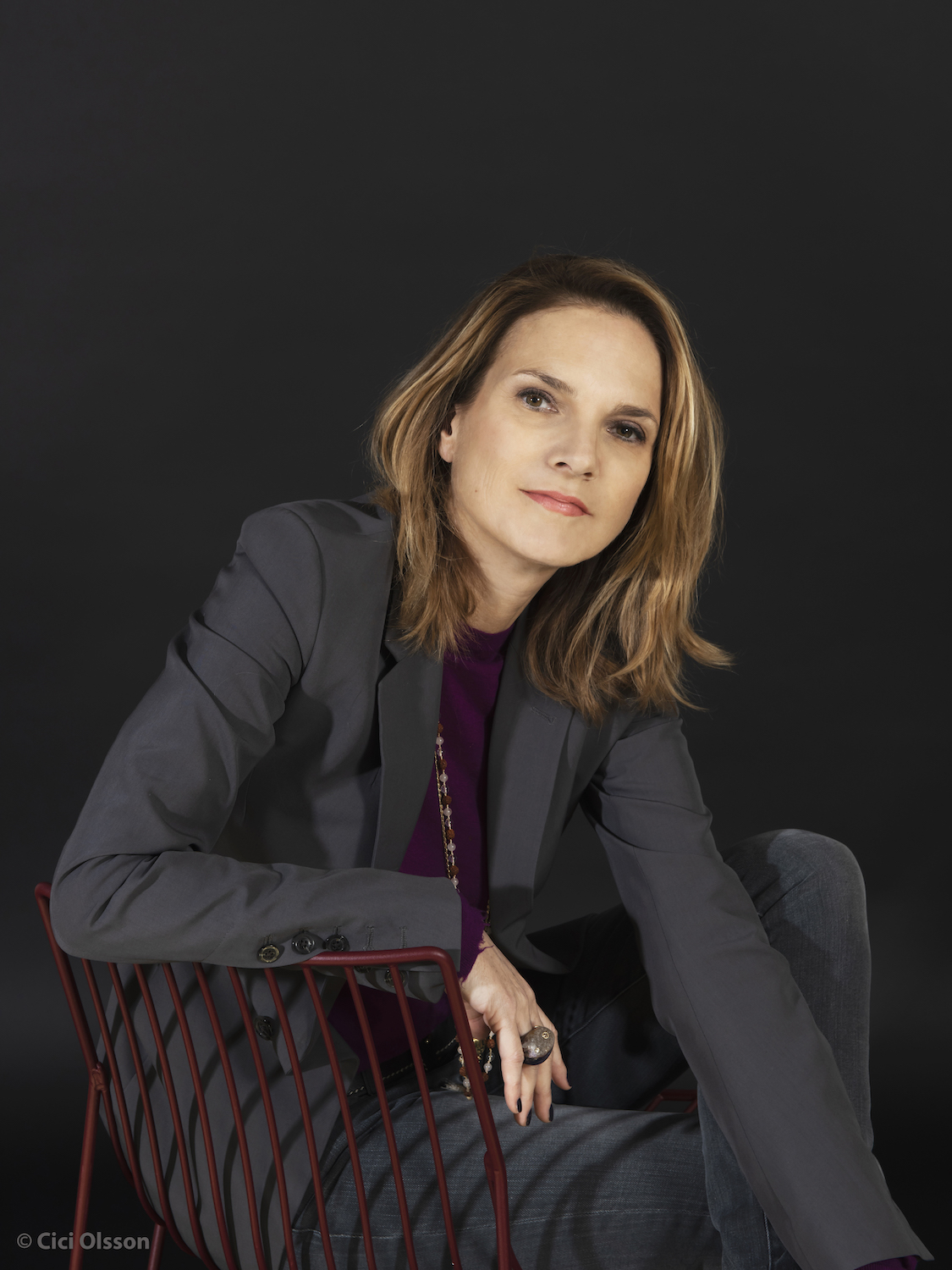 Collecting
What made you want to start collecting art? What is the main motivation behind your collecting?
I have started to collect after a book I wrote on the subject, Collectors, the VIP of the Art World (Anabet editions, 2008), interviewing collectors all over Europe and visiting art fairs for the first time. At that time, I was more focused on modern art, collages and drawings from the School of Paris, like Jules Pascin.
What is your focus regarding the artists in your collection? Are you more interested in emerging or renowned artists?
Emerging artists now. I think it is necessary to focus on emerging talents. I am not so interested in speculation; I consider artworks as an access to poetry and to knowledge, I find it fabulous when I meet the artists whose work I decide to acquire, it is always an intense and intellectual moment. I often say that I collect encounters rather than works of art.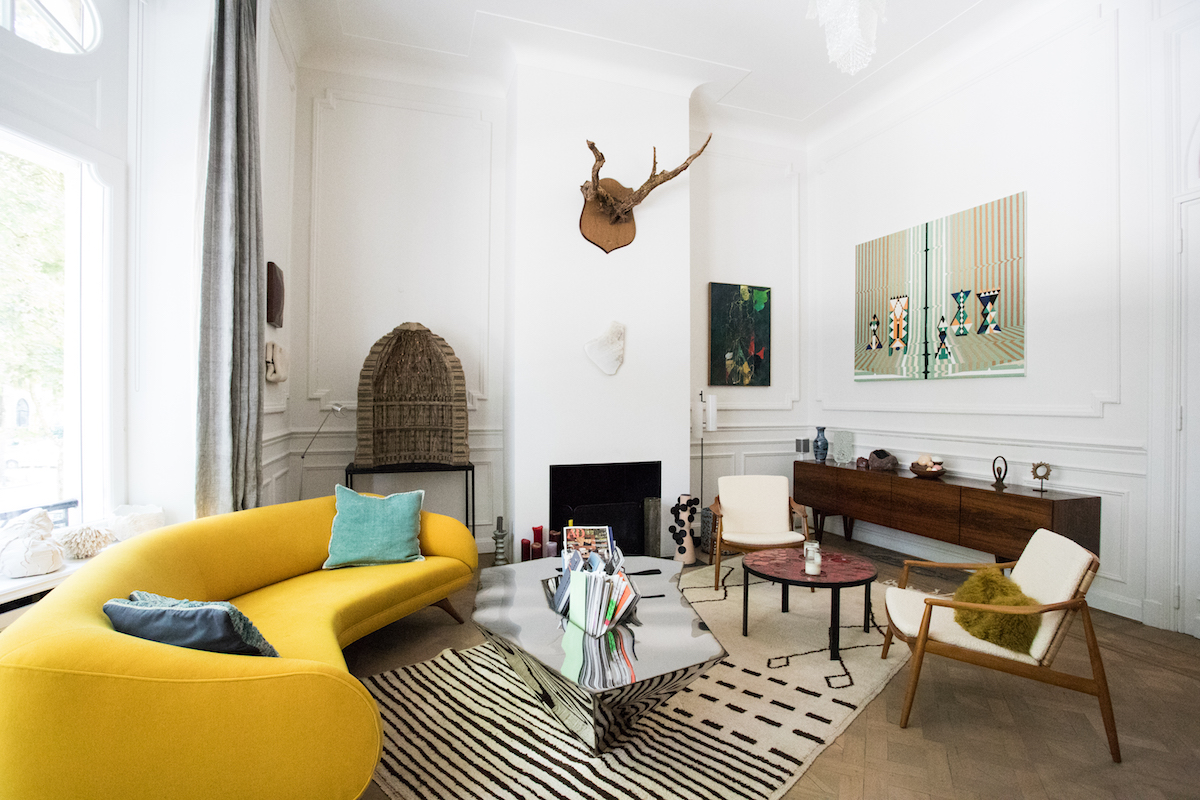 Is there any particular type of art that has consistently attracted you, or anything that unites all the works you have acquired?
I like when the work triggers me either by its poetic message or its technique. And it is true that I am very sensitive to aesthetics, not in a decorative sense, but since I live with the art I collect, I want it to breathe good vibrations in my private space!
What were the first and the latest artworks you purchased?
The first piece was a sculpture by Tatiana Trouvé, and the latest are ceramics by Lubna Chowdhary, an artist based in London that I discovered in Art Basel Hong Kong.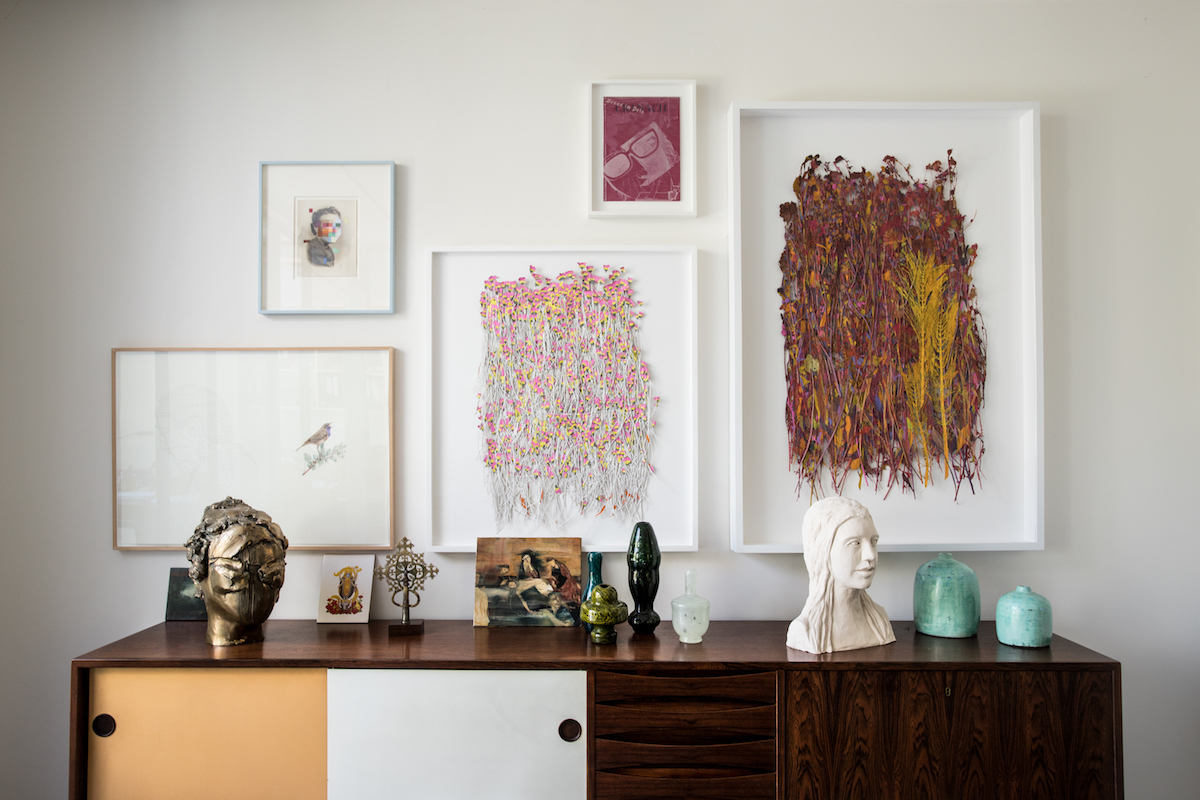 Where do you display your collection?
At home and in my foundation. Twice a year, I organise hanging with a specific theme. This year was about the Renaissance, the artist as a worker, the idea of gestures in a world that is more and more dematerialised. I showed a beautiful tapestry by Iranian artist Sanam Kathibi, monotype prints by Indian artist N. Krishna Reddy, and ceramics by Alessandro Roma. I also invited young painter Karine Rougier who works with oil paints on wood panels, her work reminds me the miniaturist tradition and is connected to mythology and poetic narratives.
When and where have you presented your art collection publicly?
When I opened the Fondation Thalie in 2018 in a neo-modernist house built in 1920 in Brussels. The idea is to confront pieces from my collection with works from invited artists.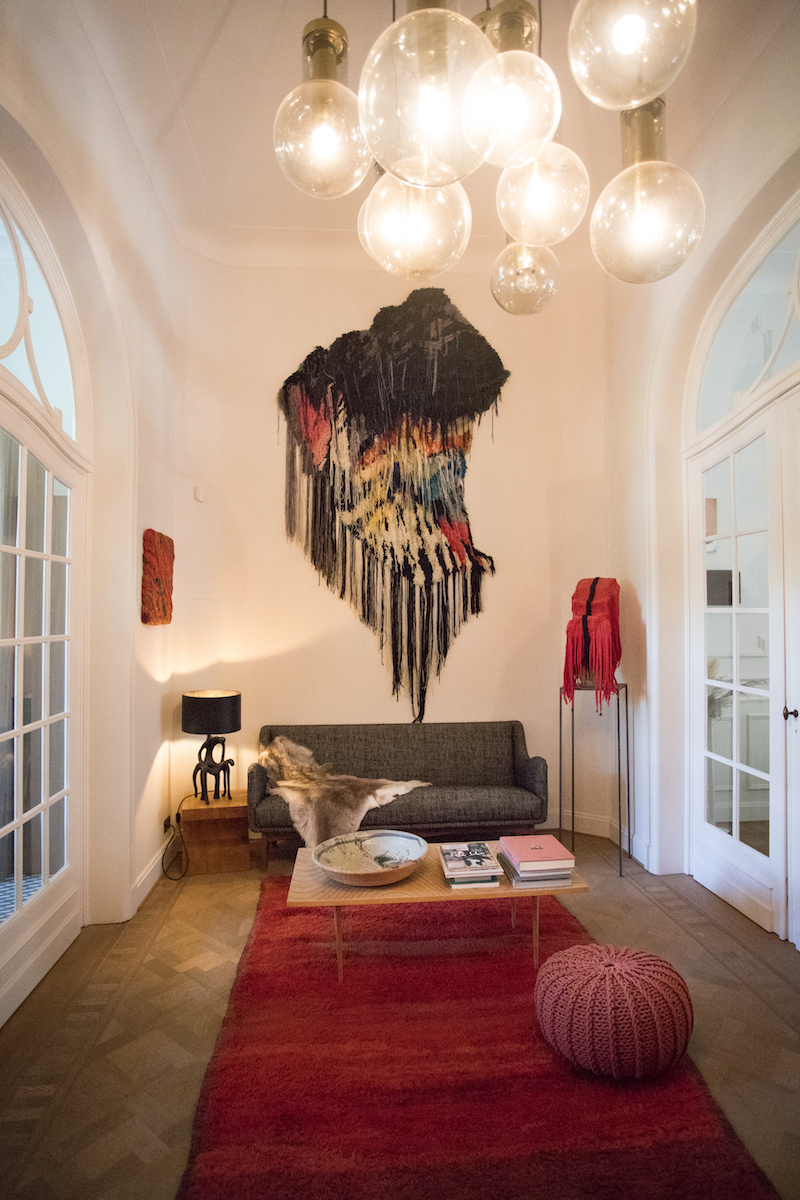 What considerations guide you to make a purchase?
It has to be poetic and fulfilling intellectually.
What is your most treasured artwork?
A portrait of Francis Picabia.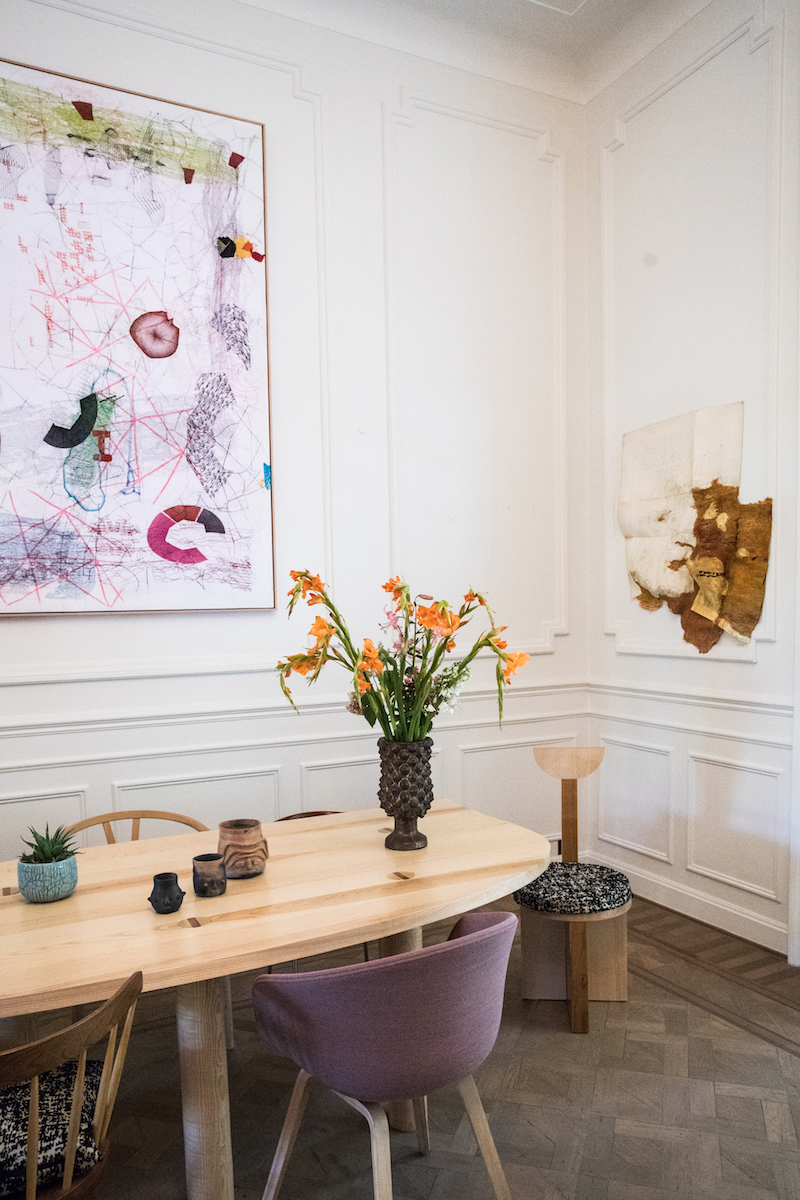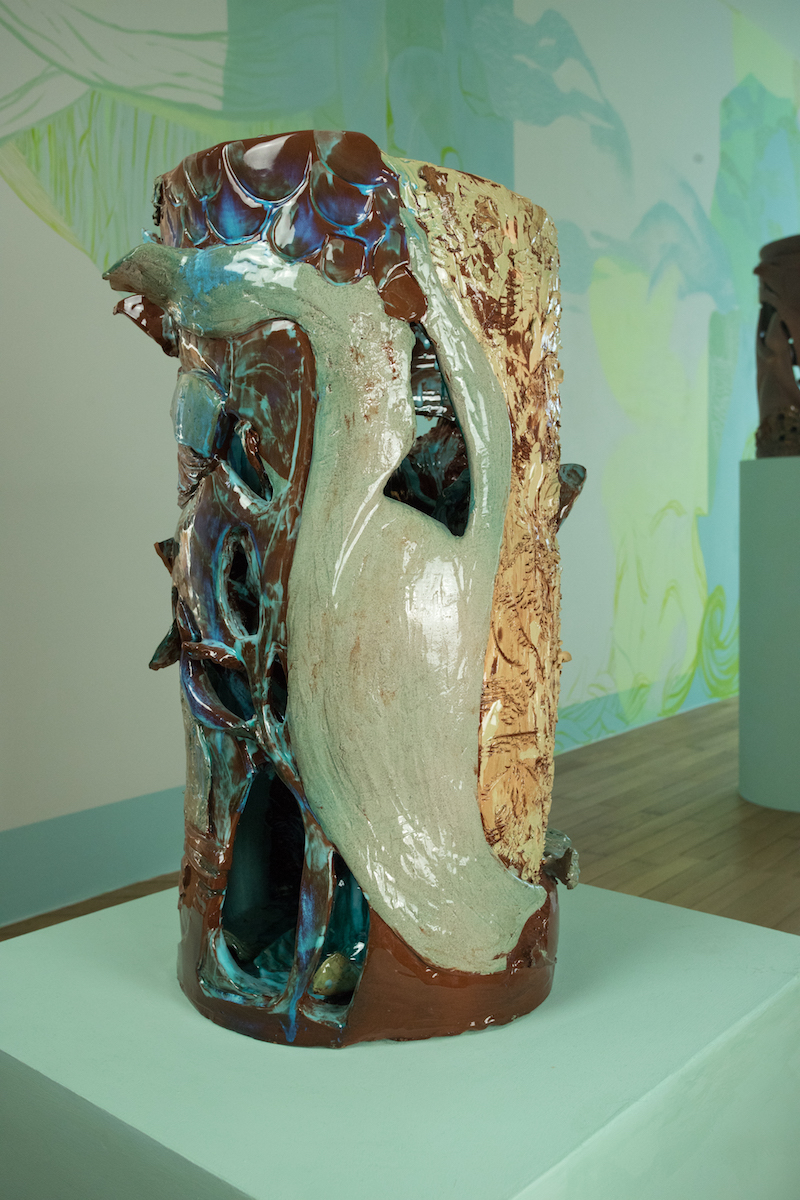 The Art World
You have multi-identities in the art world (journalist, curator, collector). How do these roles interact with one another?
Well, this world nowadays is transverse and complex. You cannot focus exclusively on one topic. It is all about the creation, in the coming months, I will curate a show in the Horta Museum, for that I invited Marie-Ange Guilleminot, a French performer and visual artist, whom I have been following for many years; as well as preparing the new program for my foundation, launching an open call around the "European chronicles", and producing editions of contemporary artists' jewellery. In my spare time, I also make ceramics and write poetry. My brain is working like that. It is fun and challenging!
You are also a founding member of the Tokyo Art Club at Palais de Tokyo? How was the experience?
Great for exchanging ideas with curators and collectors and scouting new talents!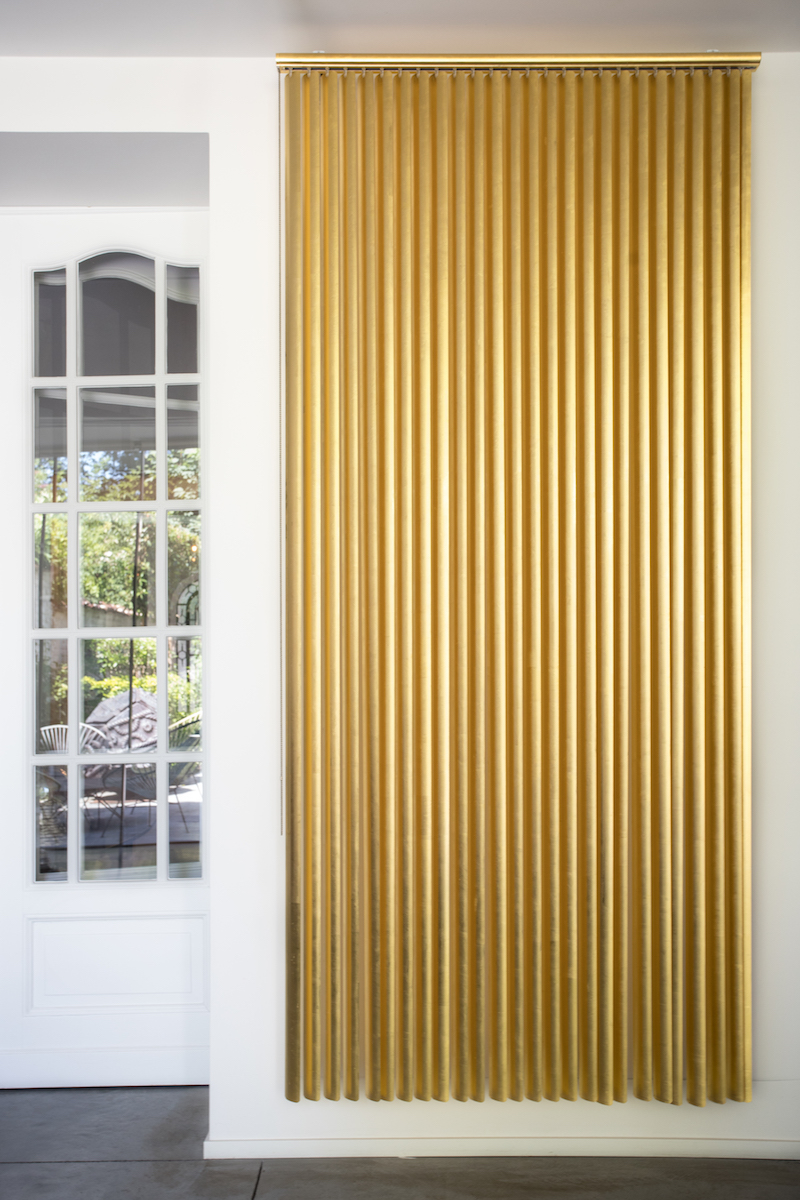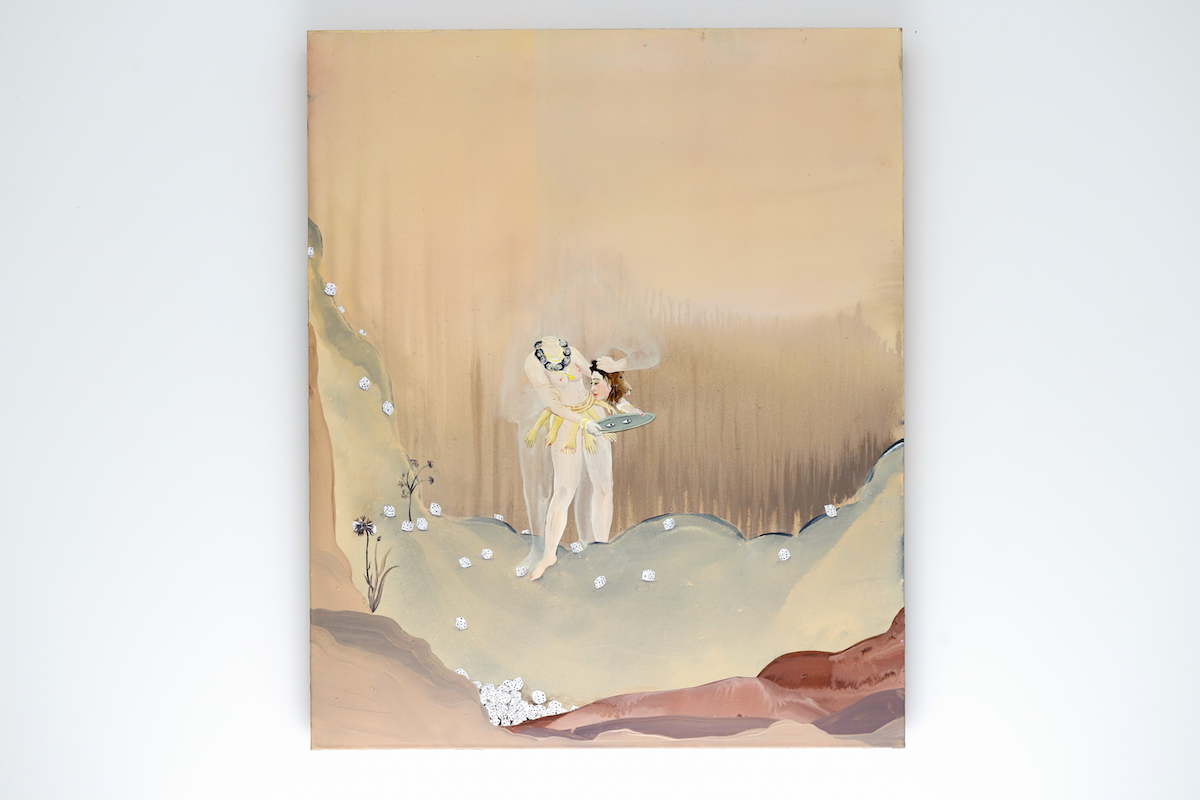 Fondation Thalie
What is your motivation behind opening a foundation?
It is a space where artists, thinkers, designers can confront their practices in a very experimental way. The idea is to share, transmit and diffuse across many fields, connecting art with the challenges of our society: climate change, Europe, refugees, to name a few; always with this idea that artists can contribute to a better world…
I wanted a place that brings together and federates a community, a place for artists – the first ambassadors of this long-term project. A place opened to the public, there for sharing and generating encounters around creation. A transversal place that experiments and gives to see a living and engaged creation, a speech, gestures, dance, texts, a sharing of knowledge and the ambition to de-compartmentalise artistic practices. A place that conveys a thought, that of investigating through art the major issues of our society.
My intention was not to be only showcasing my collection but rather be in an open space where ideas could circulate, be a fuel of new energies in a field of creativity and contemporary thoughts. Concretely, there are two exhibitions a year, mostly with female artists; just for reminder, this house was the studio of an old sculptress. And, the foundation has a multidisciplinary program, which goes across visual art, classical music, literature, cultural seminars, as well as a kitchen and an artistic residency…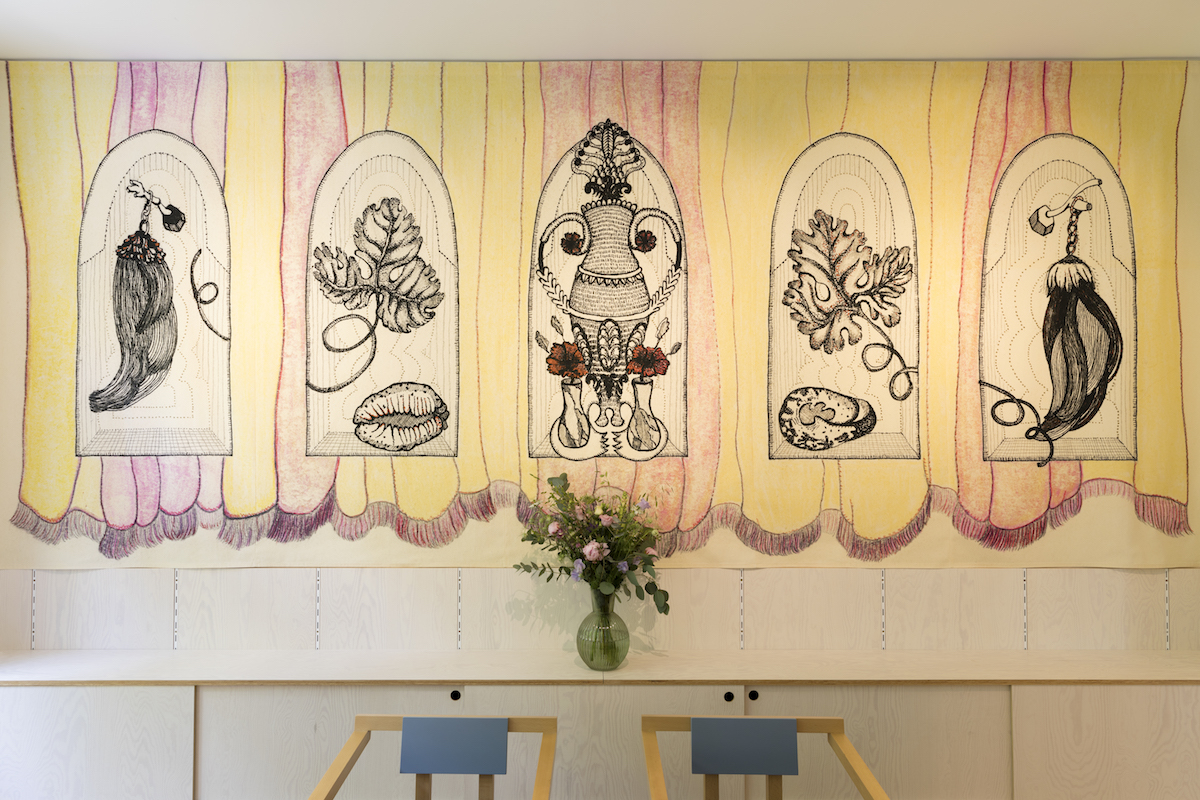 Why did you choose Brussels / this area of Brussels for setting up the Foundation?
Brussels is a very cosmopolite city, capital of Europe, a very cutting-edge place for contemporary art mixed with dance (with the school of Ann Teresa Keersmaker or the very good school of cinema as INSAS, but also La Cambre and its 18 art courses). It has a very dynamic set of young talents, much more accessible and responsive than in Paris, New York or London; and for my structure, it is much easier to collaborate with other cultural institutions. Brussels is becoming a cultural manufacture full of potential. I am excited to be part of the academic and scientific board of Kanal Pompidou, still under renovation, to think about the museum of tomorrow, and question the audience's diversity.
How much do you involve in the programming and curating of exhibitions at the Foundation?
I am there and like to be involved of course. We have a theme each year, and I like to think about whom I would like to invite and make sense with our editorial line. Since we have opened, we have received a lot of good artists, such as Joanna Hadjithomas, Khalil Joreige, Ali Cherri, Clement Cogitore, but also famous authors, such as Yannick Haenel to talk about his book "La solitude Caravage" published by Fayard in 2019.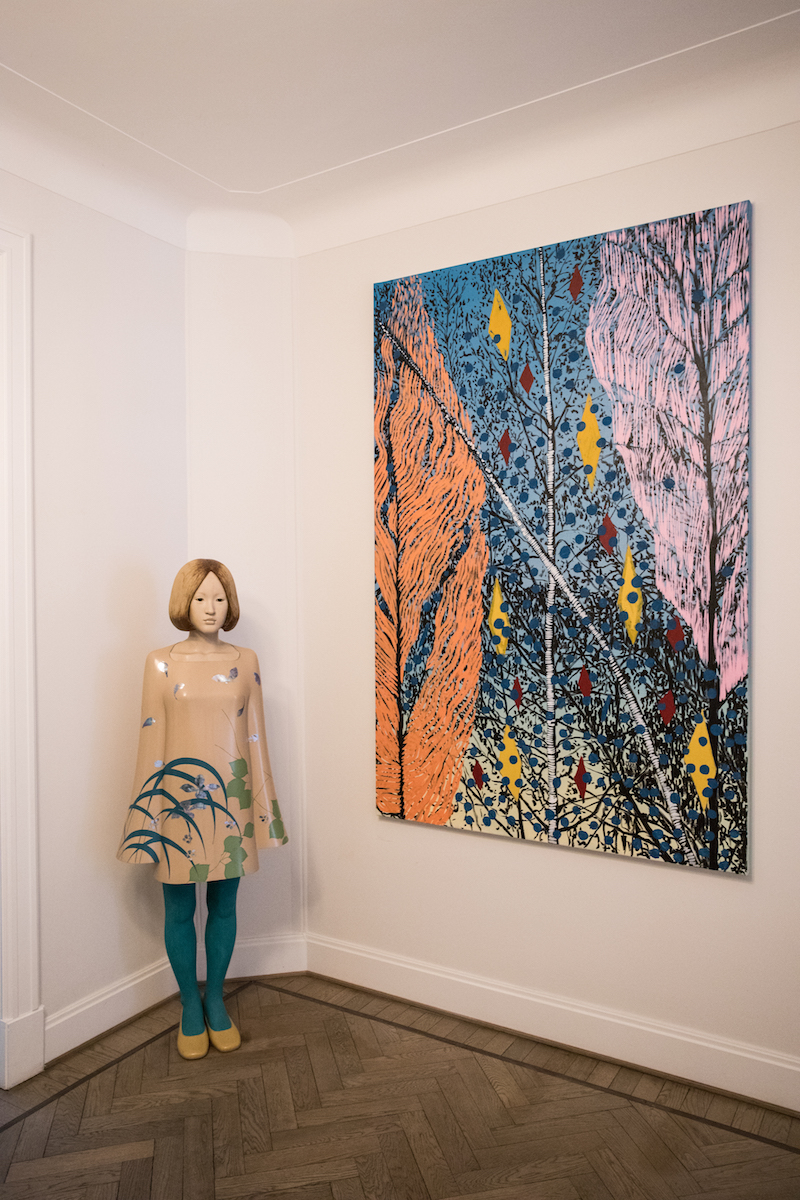 Can you tell us more about the most recent exhibition and the upcoming exhibition?
Our last exhibition, as I mentioned earlier, featured painter Karine Rougier and ceramist Alessandro Roma. It was a huge success. People liked the curating and the storytelling around the studio process. The house is not just a white cube, it is a domestic space where you can meet the artists and share a moment with them.
There is a poetic syncretism in Karine Rougier's work. The purpose of this exhibition was to reconstruct her studio, located in Marseille. A true cabinet of curiosities, it was a question here of transcribing as closely as possible the singularity of this intimate space, nourished by multiple sources of inspiration.
What exciting programme does the Foundation focus on these days?
We ended the season with a very nice reading of Anais Nin and Henry Miller's notebooks, performed by two actors, Joanna Preiss and Olivier Martinaud. It was a timeless moment; I love this wealth and cross-disciplinary approach, and I think the foundation is finding its audience.
We will kick off a new season this October with an exhibition of female artist Cathryn Boch. This artist works from old maps on which she sews shapes, growths, inventing a new sculptural territory – it is a very singular and sensitive approach, a little out of time and the whirlwinds of the art market, it is a way of looking… it's all that I love.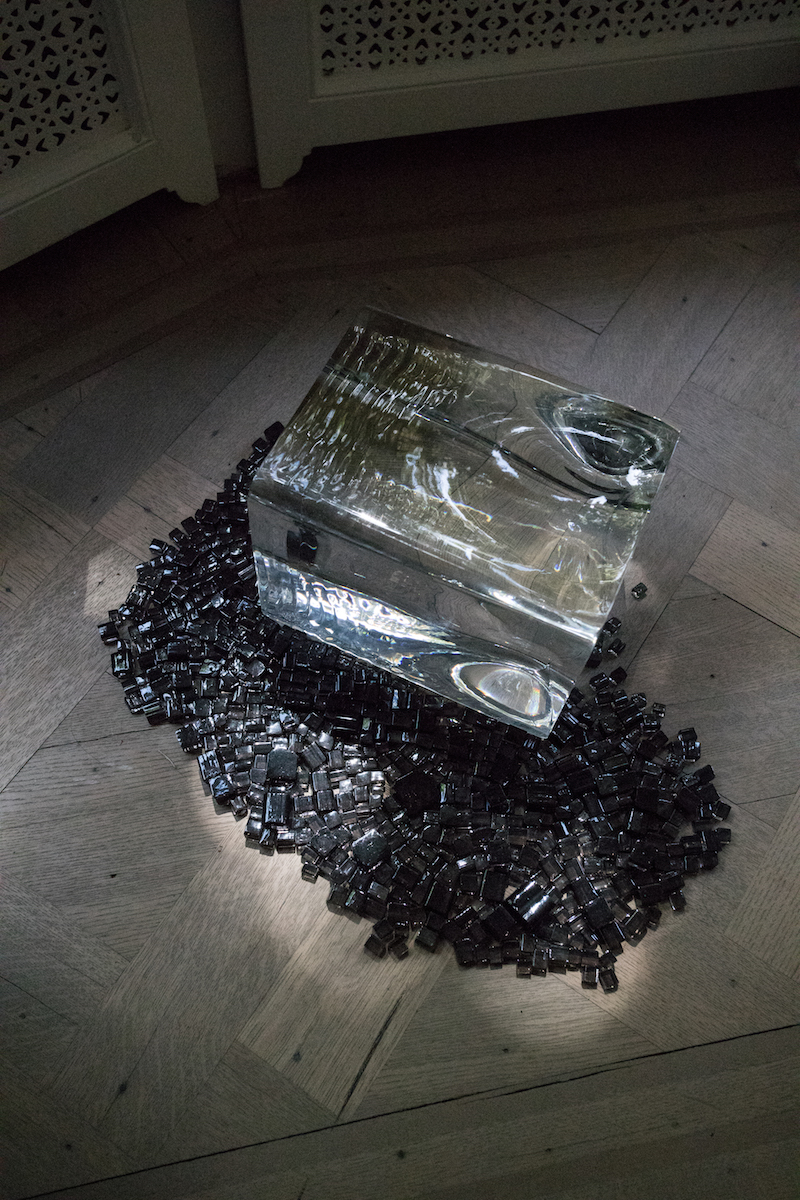 Related: Fondation Thalie
Instagram: @nathalie.guiot
A selection of artists Nathalie collects:
Ann Veronica Janssens
Karine Rougier
Lionel Estève
Lubna Chowdhary
Tomotaka Yasui