Last year, Ryan Su held his first exhibition "Andy Warhol: Social Circus", which was the largest collection of Andy Warhol Polaroids to be shown in Asia and attracted 6,500 visitors in Singapore in two weeks. Ryan Su started collecting at a young age when he was studying Art Law in the United Kingdom. He established The Ryan Foundation which focuses on exhibition-making in some of the most unconventional venues— with future exhibitions planned for a tropical rainforest and in an oceanarium. Ryan was awarded the Patron of the Arts Award in 2017 for his support for the arts in Singapore.
He shared with Larry's List why he loves collecting Western artists, how he has got the reputation for throwing interesting art parties and dinners, and how his foundation plants "artistic" seeds in Singapore and Southeast Asia.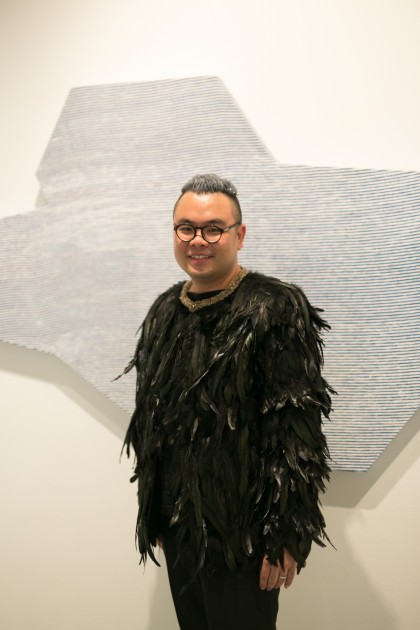 Collecting
You started collecting when you were studying law in the UK. How did that happen? What is the main motivation behind your collecting?
I was studying Art Law in the UK. My professors were art lawyers and sometimes the artists that they helped paid them in artworks because they had limited resources. My professors amassed very eclectic art collections this way. I thought that Art Law was not only interesting, but meaningful as you are helping artists who often times have weaker bargaining power.
Why did you decide to buy Andy Warhol's rare polaroids as your first art purchase? Was that an impulsive purchase?
I have always liked Warhol's work as he is, in my opinion, an expert colorist. His use of color is amazing, and he can make seemingly disparate colors match and look beautiful together – whether in his paintings, prints or collages. As the prices for his paintings were reaching stratospheric levels, I began to look at other works of his. It just so happened that I came to know of a London gallery that was closing down which had several Warhol Polaroids. The rest is history.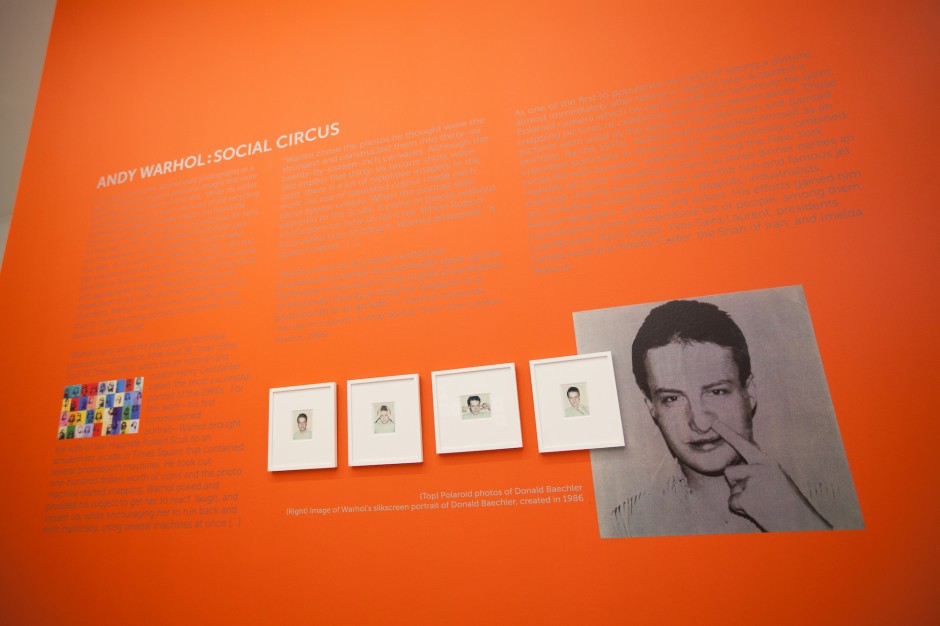 How many artworks do you own? Where do you display your collection?
I can't really remember how many artworks I own, and up to now, I do not have a complete list. The collection is mostly in storage. This is for a good reason as the climate in Singapore is too humid and too warm for conservation purposes.
However, The Ryan Foundation holds exhibitions where we draw from the collection and also, borrow additional artworks from institutions and collectors to produce a coherent show. An example of this was Andy Warhol: Social Circus, which showcased Andy Warhol's celebrity portraits. The exhibition premiered at Gillman Barracks in Singapore, and subsequently travelled to Kuala Lumpur, Malaysia. The exhibition attracted record numbers of audiences who I hope will grow to become supporters of the arts!
We just opened Re|Collecting Asia: Selections from Singapore Private Collections, curated by Khim Ong, Deputy Director, Curatorial Programmes at the NTU Centre for Contemporary Art and Ryder Ripps' Diventare Schiavo (Become a Slave), a virtual reality work that we first commissioned in Venice. Both shows are currently taking place at Gillman Barracks, Singapore's gallery precinct.
When did you fall in love with a piece of art? What was it?
I am constantly falling in love with pieces of art. This is an addiction. Recently, I have been in love with works by Robert Zhao Renhui, a young artist from Singapore who works with nature in his photographic, installation and performance works. He was recently selected as a finalist for the Hugo Boss Asia Art Award 2017. I wish him all the best!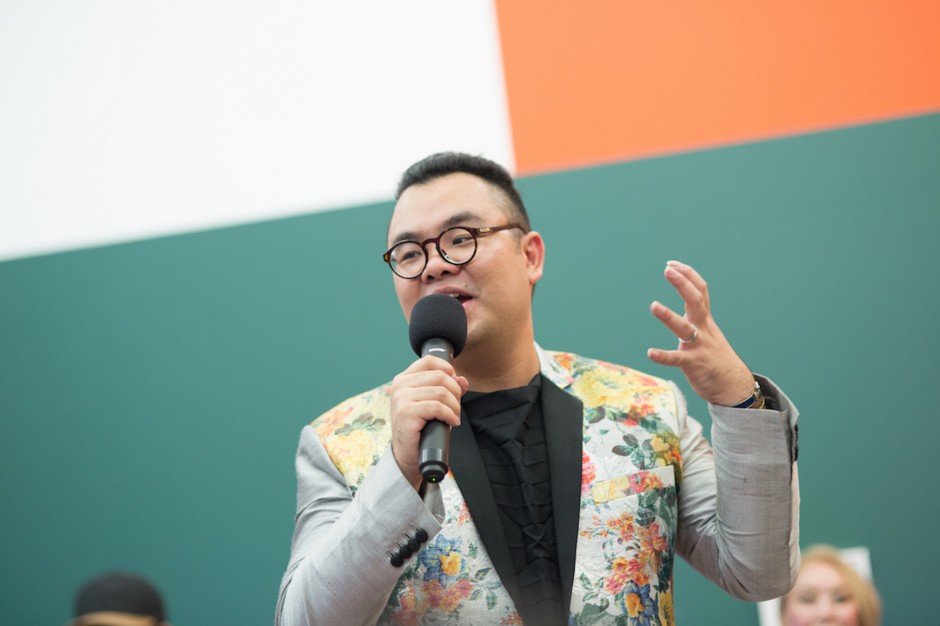 Why does your collection focus on Western artists? Are you more interested in emerging or renowned artists?
I feel that there is a lack of representation of "Western" artists in Singapore's artistic landscape. This should not be the case as Singapore is a cosmopolitan city. It is very difficult, if not impossible, to see a "Western" art show curated by one of Singapore's arts institutions. As such, we hope to bring "Western" art and artists to the public, and provide some diversity to Singapore's art offerings and artistic landscape. One must also not forget that many Southeast Asian artists were influenced by what was going on in the "West", and this part of the narrative should not be removed from the Southeast Asian artistic discourse.
Is there any particular type of art that has consistently attracted you, or anything that unites all the works you have acquired?
Early on in my collecting journey, I was very attracted to abstract art, especially from the Abstract Expressionist movement. It was not only the art "product" that I was attracted to, but also the thought process behind it. I have always thought of collecting as an intellectual exercise, and it is indeed very stimulating!
A large number of the works in the collection have to do with nature. I have always loved nature, especially plants and birds, and the works in the collection, whether abstract or figurative, usually have natural elements or depictions in them. Besides art, I also have a collection of tropical parrots!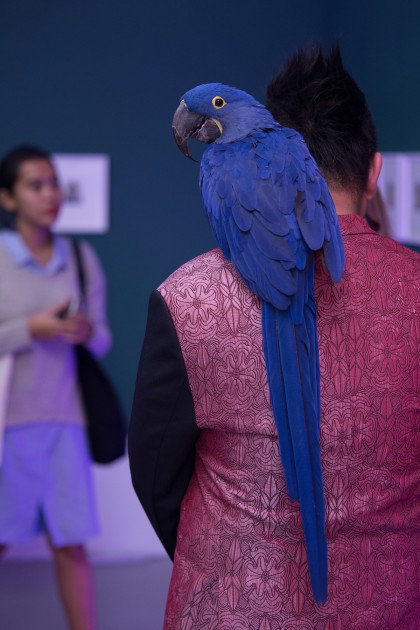 How do you research on the artworks you like before you decide to purchase them? What considerations guide you to make a purchase?
I expose my mind to as much art as I can. To do this, I attend fairs and exhibitions in the region and further afield. Your taste will be constantly refined as your mind makes conscious and subconscious connections among the artworks you see, the gallerists and artists you meet, and the reception of the artwork. When you finally come to making a transaction, you know that it is the right one. This is the advice I give to all my friends, and it always works.
Is there any kind of artwork that can make you write a cheque without any consideration?
I always do my research, so even if there is the urge to buy an artwork immediately, I would go back to read up first, and I recommend that everyone do this! You will save yourself a lot of grief in the long run, as you will dodge common pitfalls, like over-paying or ending up with works with suspicious provenance.
What is your most treasured artwork?
I don't have a most treasured work as I think all the works in my collection are special.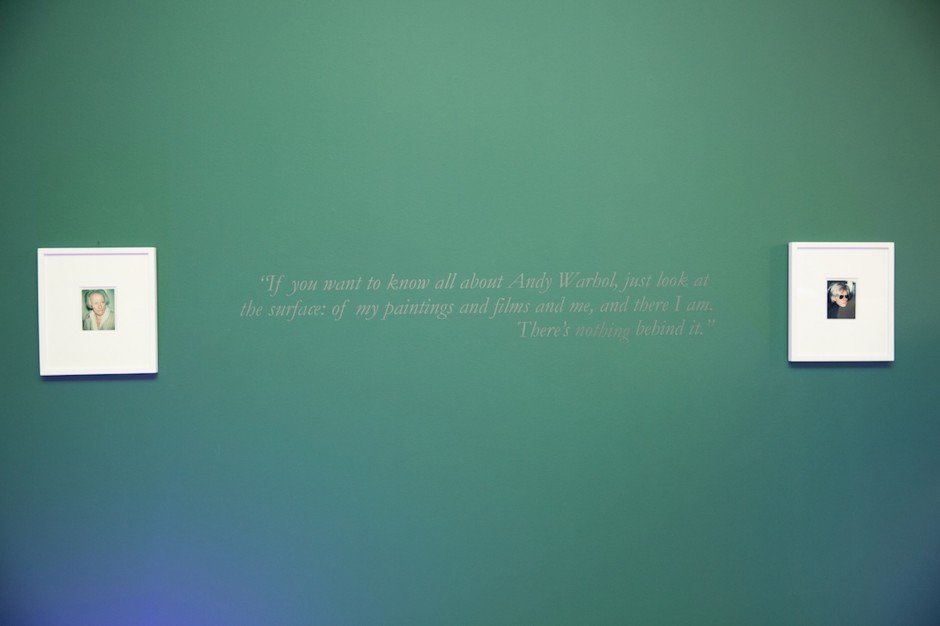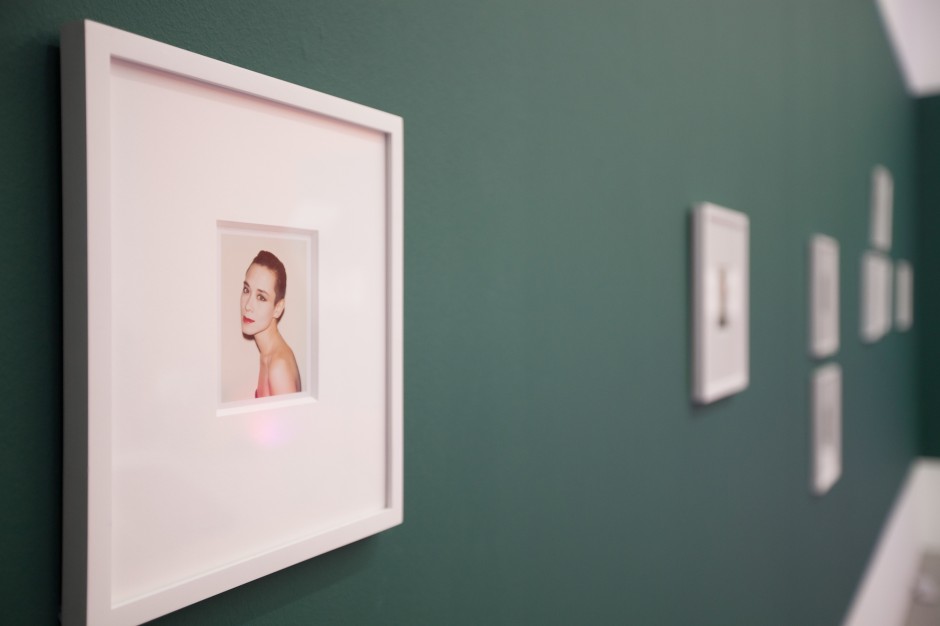 You organized "Andy Warhol: Social Circus", an exhibition of Andy Warhol's polaroids last year. Were they all from your collection? How was the experience of organising an exhibition as an art collector?
A good number of the works were from the collection. However, we also reached out to international galleries to fill some gaps in the final presentation. The experience was a very fulfilling one. We had a record audience during the Singapore run at Gillman Barracks, with 6,500 visitors attending the exhibition! It was so good that we decided to take the show on the road to Kuala Lumpur, Malaysia.
In both countries, we had people coming up to us with tears in their eyes saying that they have never seen such an exhibition before. It also helped that we had a big party at each opening – something you do not often see at regular openings. Our openings got artists, collectors, gallerists and arts enthusiasts to mingle and talk about art. Their response was overwhelming. We now have a reputation for throwing interesting art parties and dinners!
One of the highlights this year was the dinner we hosted for young Singapore artist Robert Zhao on the homecoming of his Sydney Biennale exhibition on Christmas Island. It was a very cool theme dinner on Christmas Island's wildlife and where each guest took home a fish after the dinner! Notable attendees include Dr. Ute Meta Bauer (Director of NTU Centre of Contemporary Art, previously Dean of RCA and co-curator Documenta 11), Dr. June Yap (Curatorial Director, Singapore Art Museum) and Iris Lempereur (Societe des Amis Centre Pompidou).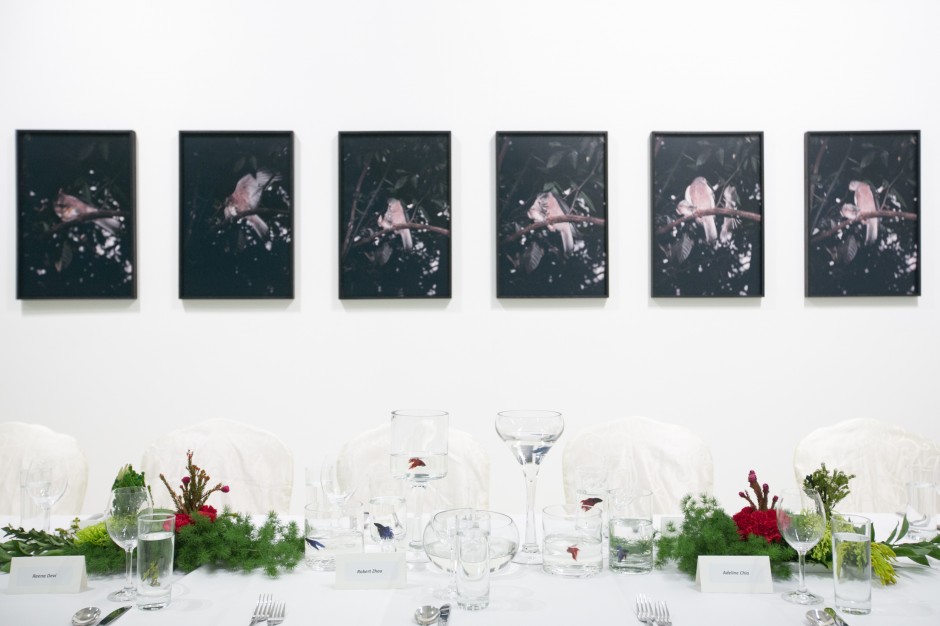 How does it feel collecting art at a young age? Is it an advantage or a disadvantage?
I think it is a huge advantage. People are more willing to share knowledge with you and to guide you. I think the museums and institutions are also sending strong signals by cultivating young collectors and patrons, and constituting boards comprising young people. This would ensure continuity of the institutions. I know other young collectors who are not only extremely supportive, but knowledgeable about what they collect.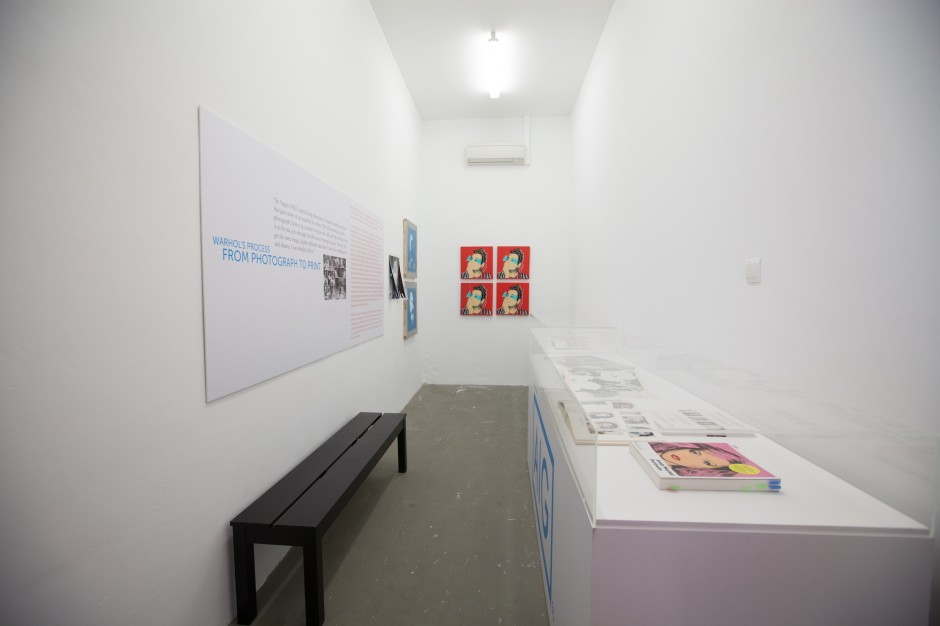 The Ryan Foundation
What is your motivation behind setting up The Ryan Foundation?
The Ryan Foundations aim to promote arts awareness and develop arts projects in Singapore and internationally. My motivation comes from my own experience in the Singaporean education system, which places emphasis on mathematics, science and other more utilitarian subjects, rather than cultivate an awareness and a love for the arts – which is ironic as the arts have always been central to human civilization and development.
We hope to reach out to young people and plant "artistic" seeds in them when they attend our exhibitions and activities. We would have achieved our goal if they just became that little more interested! We also hope to develop art projects overseas, and help artists to realize their vision.
While The Ryan Foundation may be in my name, it has always been my strong belief that anyone can be me. There is not much awareness about arts philanthropy in Singapore, and that is where we come in to fill the need. Anyone could be me, and I would welcome anyone to come forward to champion arts education and other arts related causes.
How do you plan to develop the Foundation in the upcoming five years?
We hope to explore and develop art projects within Singapore, and also take Singapore and regional content out onto the international playing field. I believe that there are many good artists in Southeast Asia and internationally who could do well with the right opportunities and platforms. Many artists also want to come to Singapore, and we are currently exploring the possibility of having an artist residency here.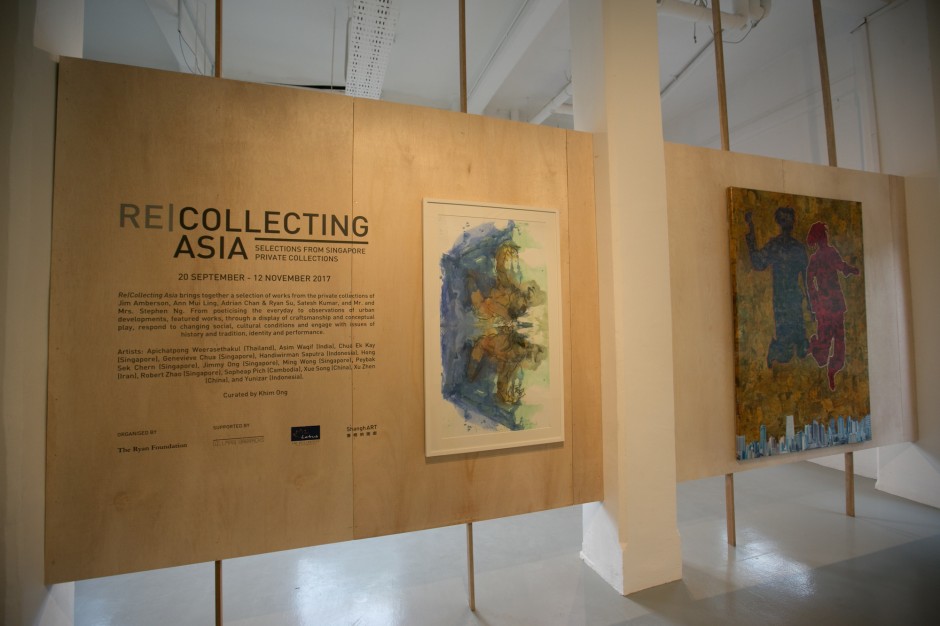 There are more and more private museums developing. Is it today necessary to have a private museum? E.g. to get the best artworks?
Private museums exist today so there is obviously a demand for them and the exhibitions they stage. As to the proliferation of private museums, I believe the market will keep that in check. One should be circumspect when approaching this topic as unlike public museums, private museums may not be entirely altruistic and maybe have other agenda. This of course affects the type of exhibitions they stage, the type of art they show, and whether the exhibitions and artworks therein are truly not-for-profit. Specialist art publications and the word on the street are often good indicators as to whether an organisation is a reputable one to visit, or even collaborate with.
Up till now, we have not felt a need to have a permanent space or building. The reason is because we feel that our exhibitions respond to the venues, ranging from abandoned army bunkers, the tropical rainforest or even an aquarium. We have a loyal following of young people and supporters who are absolutely thirsty for contemporary art, and we are happy to serve it to them in some of the most unconventional venues.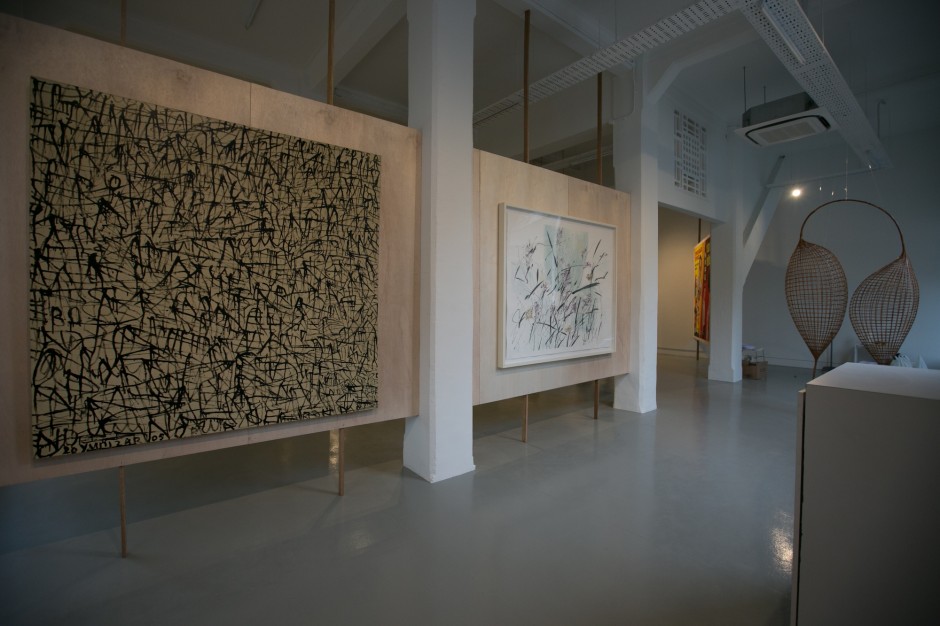 The Art World
Who inspires you in the art world?
A lot of people inspire me in the art world, and of course, it does take a village. The art world of course has been impacted by globalization, and we see international exhibitions, conferences and residencies in all corners of the globe. But there is a group of people who are severely undervalued and under-acknowledged, and I am very inspired by them. I call this group the "connectors". They are the independent curators and arts aficionados who go to all the art fairs, all the openings and all the studios, to make connections among collectors, institutions, sponsors and other players in the fast-expanding art world. Many blockbusters exhibitions and projects have started because of this group who put people in touch with each other, and they are often not remunerated or properly looked after. The art world would not exist without them.
(I wrote an article on this recently in the Law section of Art Asia Pacific – http://artasiapacific.com/Magazine/102/AFrameworkForConnectorsInTheArtWorld)
You described Andy Warhol's Polaroids as "the first Instagram account, the first selfies before the Internet was even formed". How do you think the internet in general, or the Instagram in particular, has influenced the art world?
There has been a push towards new media art, and internet art. Ryder Ripps, for example, who we first presented in Venice and now in Singapore, is an internet artist. These artists comment on the socio-economic and even political impact of the internet. Ryder's work, "Voice of God (2017)", talks about how fewer people are interested in organized religion, and purports that social media is the new religion because we alter our behavior according to comments on social media. The comments, like prayers, exist beyond their physical forms and manifest themselves in one's conscience.
The internet has also changed modes of buying art. I have almost bought an artwork after seeing it on a curator's Instagram account. My friends were also just participating on an online auction on WeChat, where bidders had to be invited to a private online auction to bid on works by Chinese contemporary artists to raise funds for charity.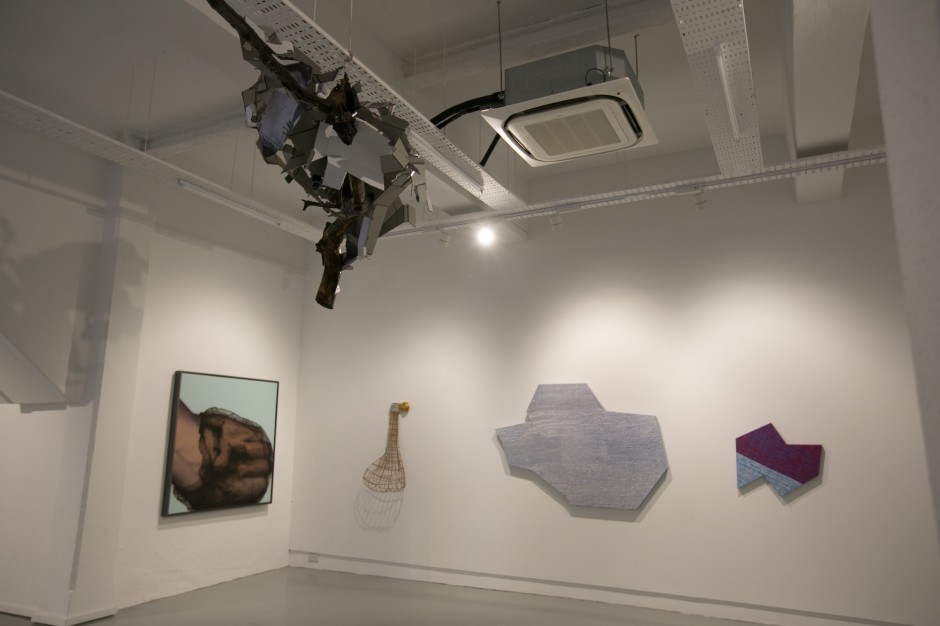 Can you name three emerging artists from Singapore who should be on our radar?
1. Robert Zhao Renhui – Multidisciplinary artist who takes some of the most beautiful photographs of nature and phenomena.
2. Eugene Soh (Dude.sg) – One of the few new media and Virtual Reality artists in Singapore.
3. Ruben Pang – Amazing works on aluminium and a talented colorist.
How would you compare the art scenes in Singapore and in the UK?
The Singapore art scene is of course less developed than those in the "West", which have deeper and broader markets.  However, I am very optimistic for Singapore, which I believe will follow the trajectory of more established art markets and communities in due time. Singapore already has its own biennial, a dedicated visual arts precinct and is home to the region's largest art fair.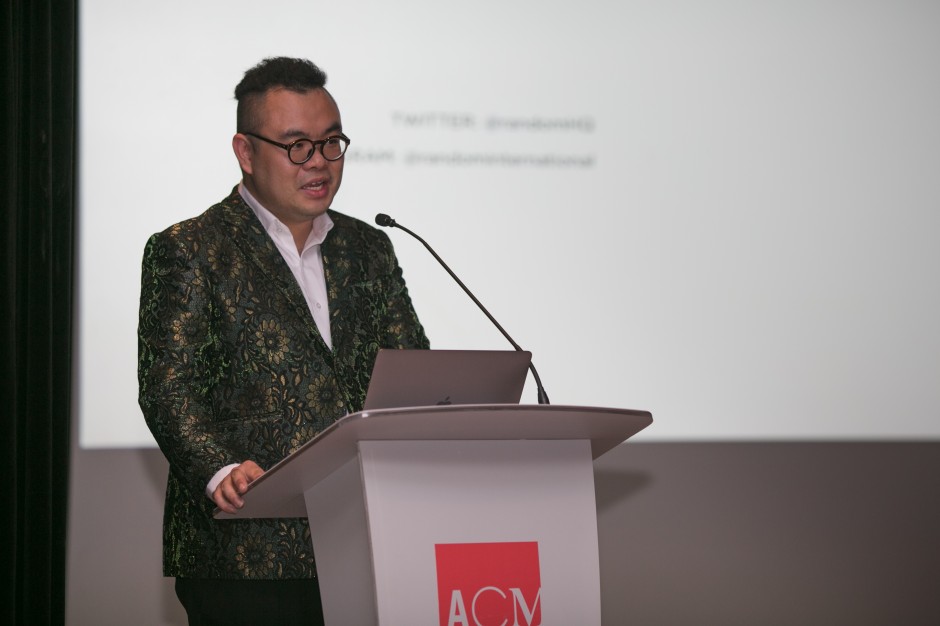 Related: The Ryan Foundation
Facebook: The Ryan Foundation
Instagram: @theryanfoundation