Instead of joining the many museums and art foundations in Paris, pharmacist-collector Sébastien Peyret set up an art collecting club Lumière and an exhibition space Atlantis in Marseille, the culturally mixed portal city by the Mediterranean. Started collecting a bit over a decade ago, he is enchanted by what he calls 'radicality' in artworks and is contentious to do thorough research on artists he is interested in.
LARRY'S LIST had a conversation with Sébastien Peyret, who explained why he has stopped to be impressed by the notion of "beauty", his most treasured artwork that he could live with only that, the art fairs he recommended for young and fresh collectors and his latest purchase in Basel this June.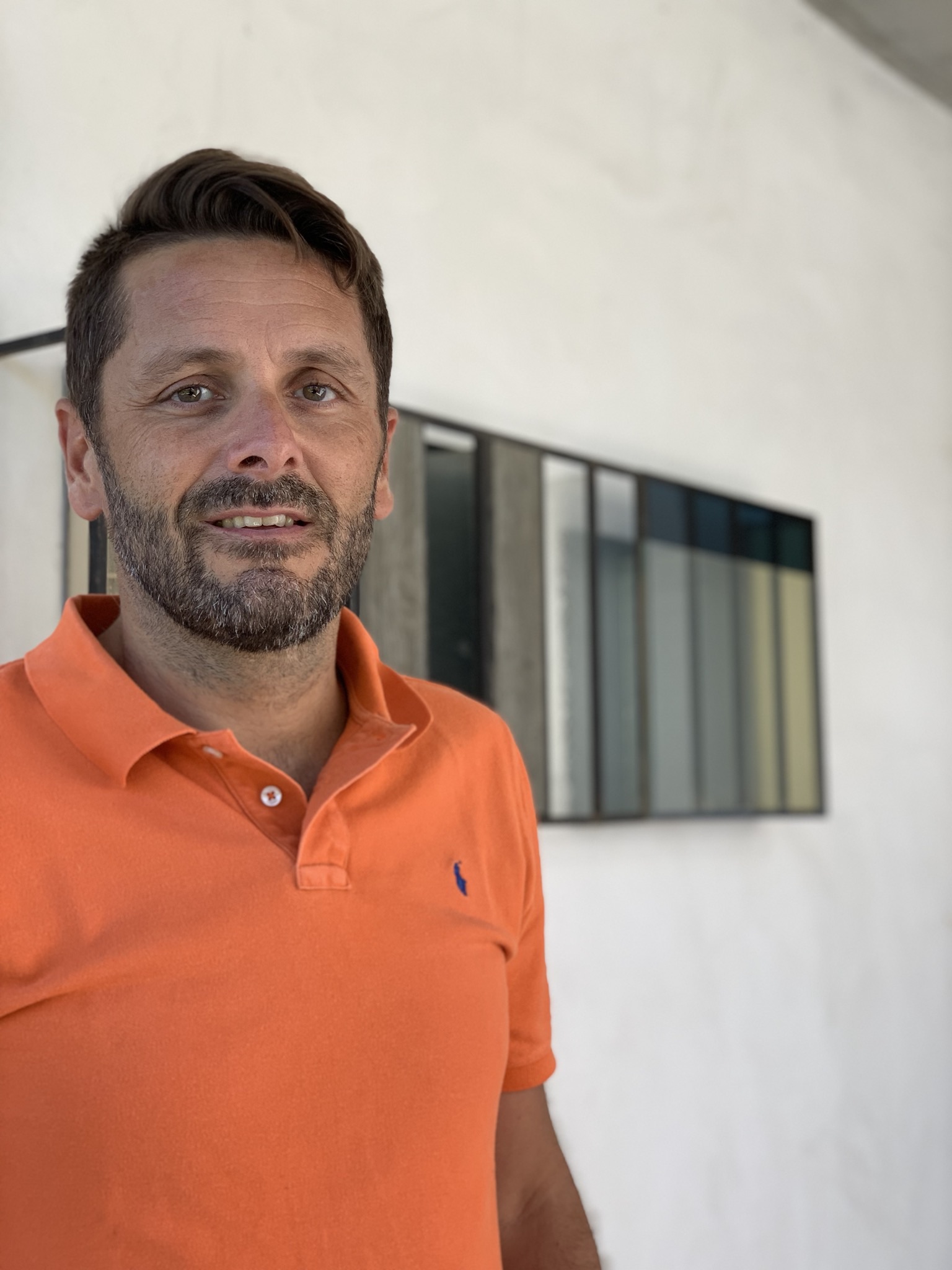 Collecting
What made you want to start collecting art? What is the main motivation behind your collecting?
I began 30 years ago by collecting LP records of alternative music from each decades; it allows me to discover a new territory, new rules and to listen to and accumulate several thousands LPs… I was searching to understand and analyze the story of the counterculture… Ten years ago, naturally guided by the same quest, I tragically sank into contemporary art.
When did you fall in love with a piece of art? What was it?
"One hundred spaces" by Rachel Whiteread, such a huge emotion… at Punta della Dogana in Venice in 2009… the cleverness and the beauty of the piece in a such wonderful building restored by Tadao Ando – just the perfect balance.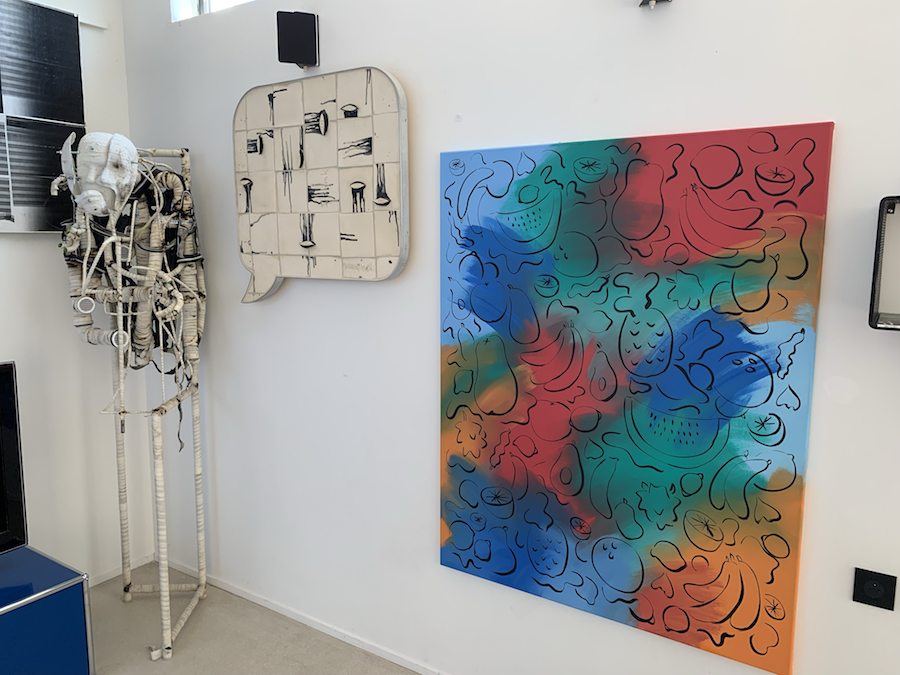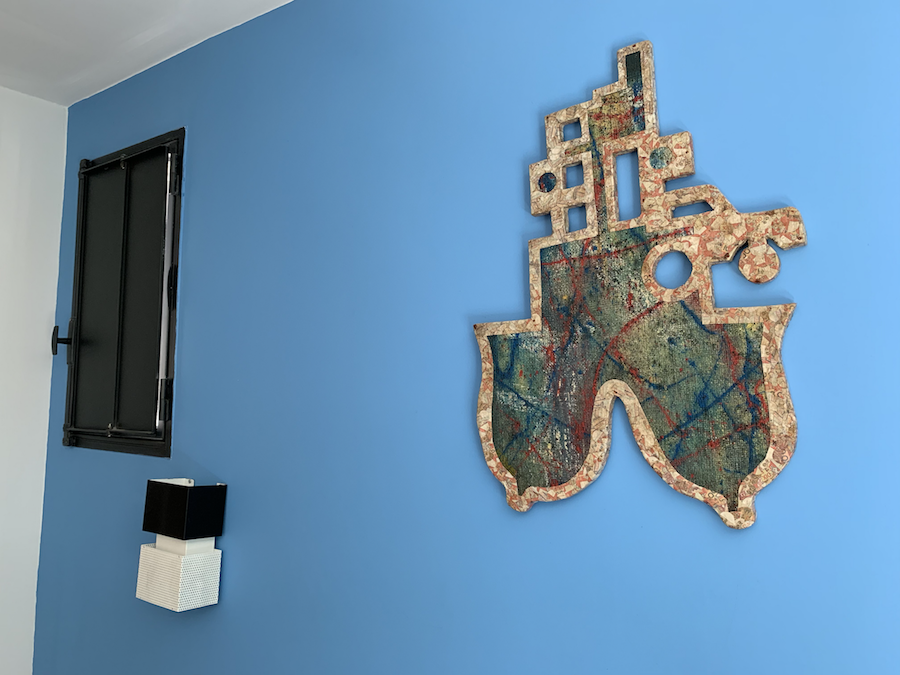 What is your focus regarding the artists in your collection? Are you more interested in emerging or renowned artists, French or foreign artists?
My budget allows me to mainly purchase emerging artists, but sometimes when I have a big crush on a more renowned artist's piece, I could sacrifice several purchases to just acquire one…
However, nationality doesn't matter to me at all.
Is there any particular type of art that has consistently attracted you, or anything that unites all the works you have acquired?
Since 4-5 years ago, I have stopped to be impressed by the notion of "beauty", which can attract you for the wrong reasons.
I just realized that I am especially interested by the radicality and the singularity of the pieces. This radicality could be conceptual or formal. Here is the spirit that guides the acquisition of the last works of my collection.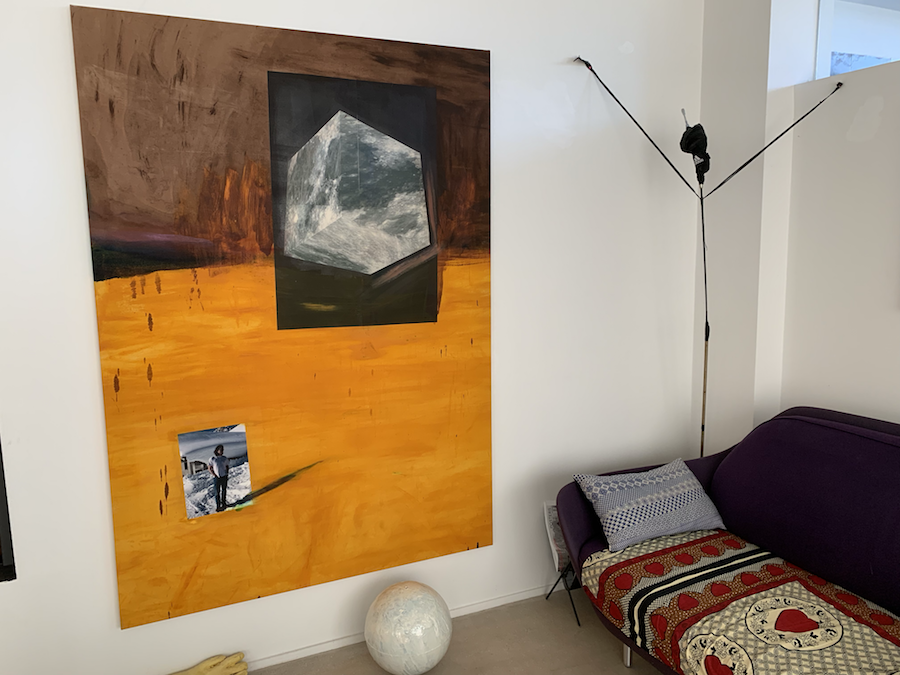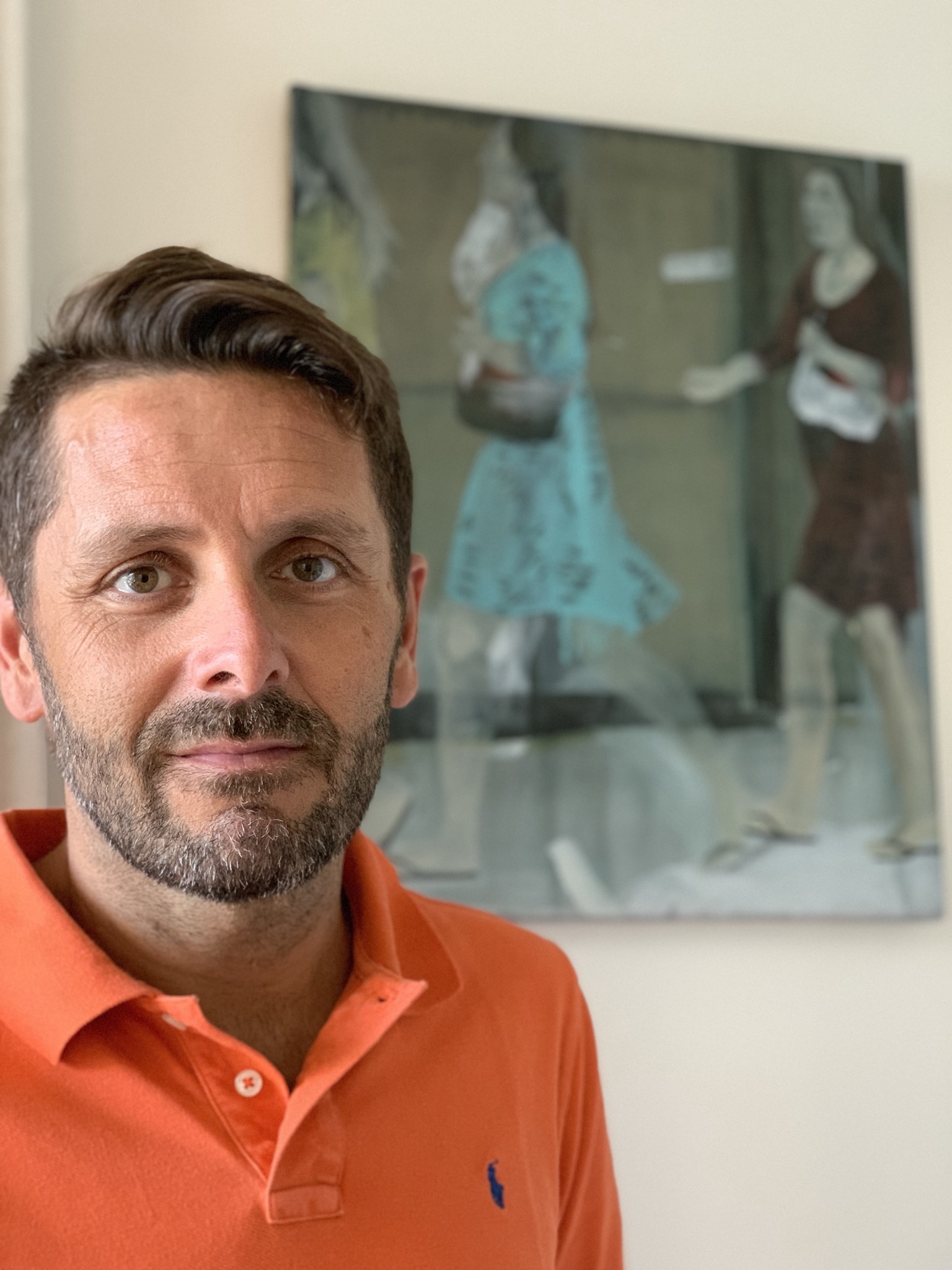 What were the first and the latest artworks you purchased?
The first was a painting by Marc Desgrandchamps from 2008.The latest was Oscar Tuazon's sculpture in Basel in June.
How many artworks do you own? Where have you presented your art collection publicly?
I own a hundred or so artworks, which is concretely ridiculous and requires me big efforts of organization and storage. I often lend works to museum, and even once in 2017, an art center in the suburbs of Marseille organized a mini retrospective on my collection… I was not sure I deserved such a nice gift, but in any case it was very pleasant to see dialogue among the works from my collection.
What is your most treasured artwork?
A Michael E. Smith one… a hybrid of a nail gun and a stork beak… radicality and balance… I suppose I could live with only this one.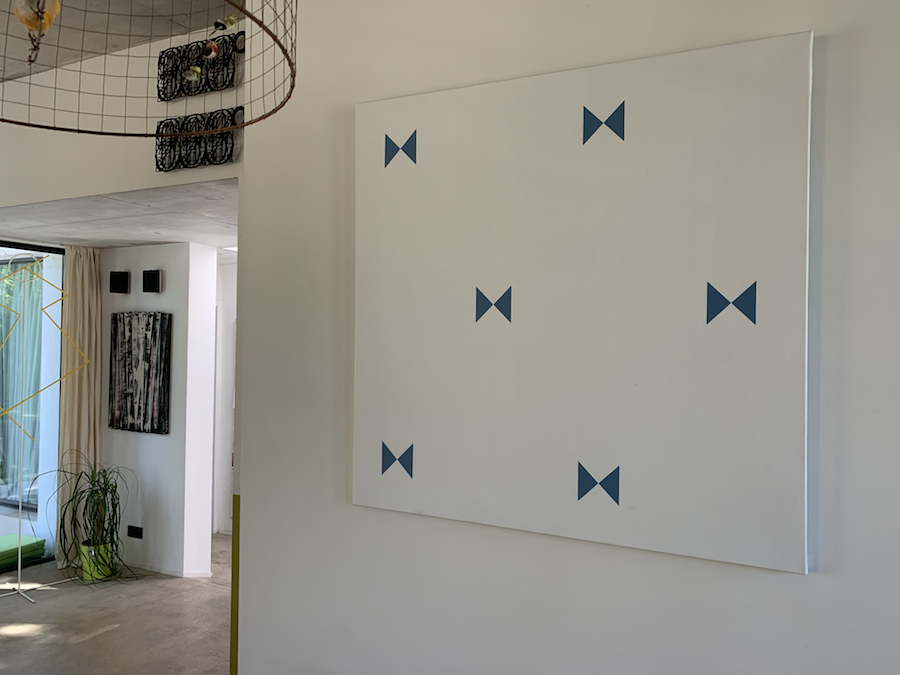 You said before that your pharmacy training taught you to be rigorous, so how do you research on art and artists? What platforms do you find most useful?
At first, I spot artists at biennales or in museums which are important to me: Venice Biennale, Lyon Biennale, Palais de Tokyo, Kunthalle de Basel, etc. Then, I research on Instagram, and the artists' biographies on the representing galleries' websites. And to have a comprehensive view of the artists' shows, I researched on Contemporary Art Daily or Art Viewer… so quite a bit of work :):)
How important is it for you to meet the artists who created the artwork?
I don't seek strongly to encounter artists– that happens rather randomly and occasionally… beautiful discussions and friendships usually emerge out of these encounters.
Many of the artists in my collection were recommended by other artists in the collection… a bit like the system of how an artist enters into a gallery that he/she may have to be validated by other artists of the gallery.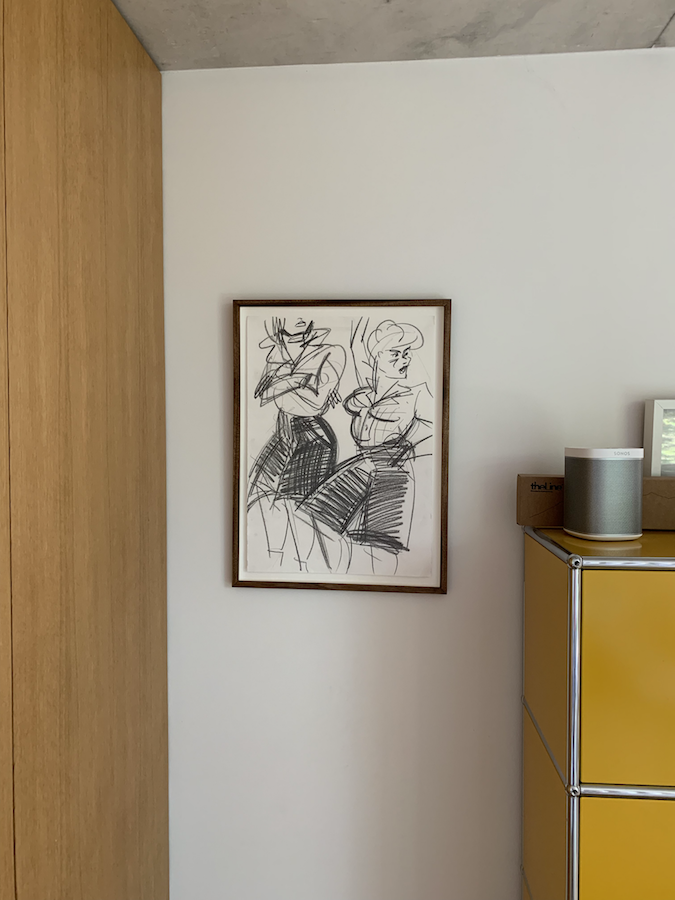 What is your advice to young and fresh collectors?
My advice: Go to biennales, museums, and the good fairs, like Paris Internationale, Art Basel, FIAC, Artissima, Art Brussels, etc… Spot in these fairs the galleries that interest you, work on the gallery selection, and then trust them— in short, to rely on a dozen trusted galleries… and start your collection by being supported.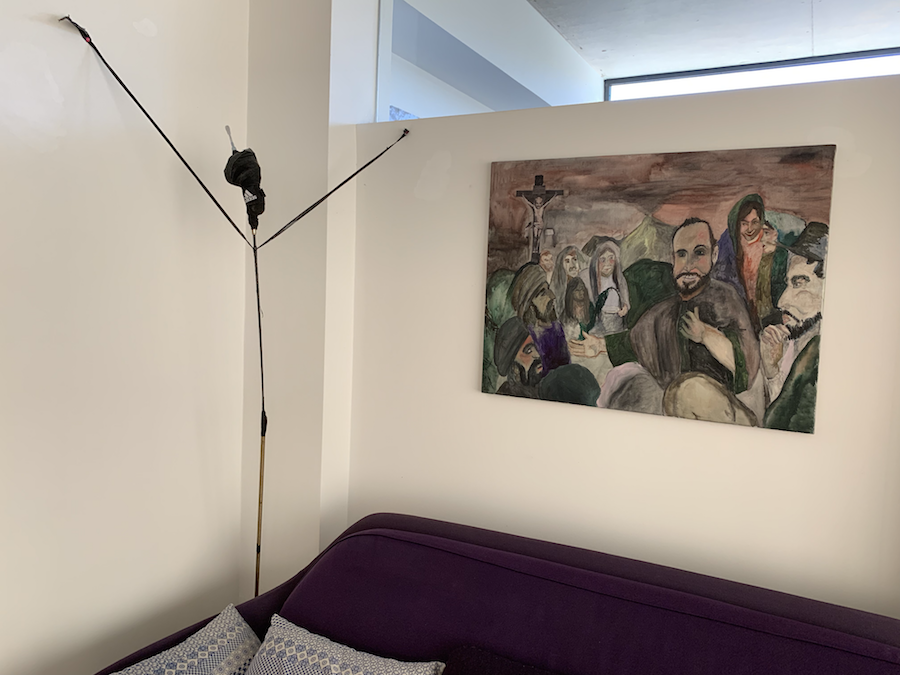 Art collecting club Lumière
What is your motivation behind setting up an art-collecting club?
At the beginning, the idea was to buy artworks in large formats which are often ambitious or too expensive for an individual collector. Therefore, I proposed this system to my friends from university and a dozen among them have joined. There is no speculation desire, just a story among friends around art – easy.
How often do you rotate the collectively owned artworks among yourselves?
We currently have around 15 pieces, which rotate around our interiors throughout the year, each pick up pieces from this "arthotèque". Since we are all friend, that doesn't create any tension. It's just a pleasure to accommodate the artworks in different situations according to the interiors where they are installed.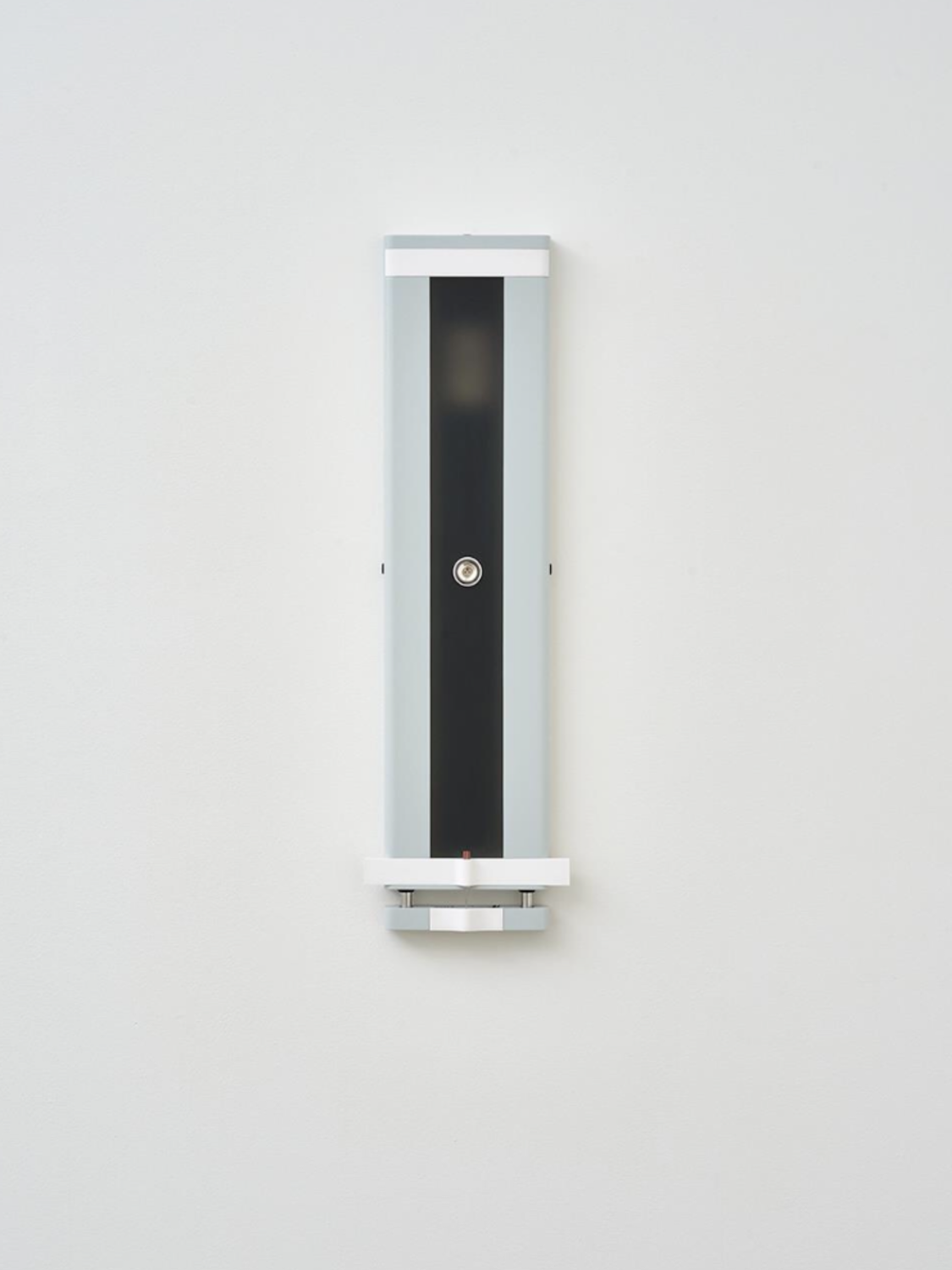 You and other club members then went on to set up the venue Atlantis to curate exhibitions. What do you want to achieve with this art space?
Very soon we realized that just buying artworks is not enough; we need a system to provide more immediate, more understandable and more efficient support for artists. Therefore, we decided to open a self-funded space, ATLANTIS.
We organise three solo shows of young and international artists per year. Making exhibitions is an even more intense way of getting into an artist's practice— we understand better his/her choices, his/her doubts, and especially, where he/she wants to take us.
Why did you choose this location in Marseille for the art space?
We felt that there was a new effervescence around Marseille, lots of cultural and touristic energy. Thus, we also humbly want to participate in this new boom. Artists from around the world love this city: its energy, its cultural mix, its simplicity. Artists often have this quality to sense and install in authentic places.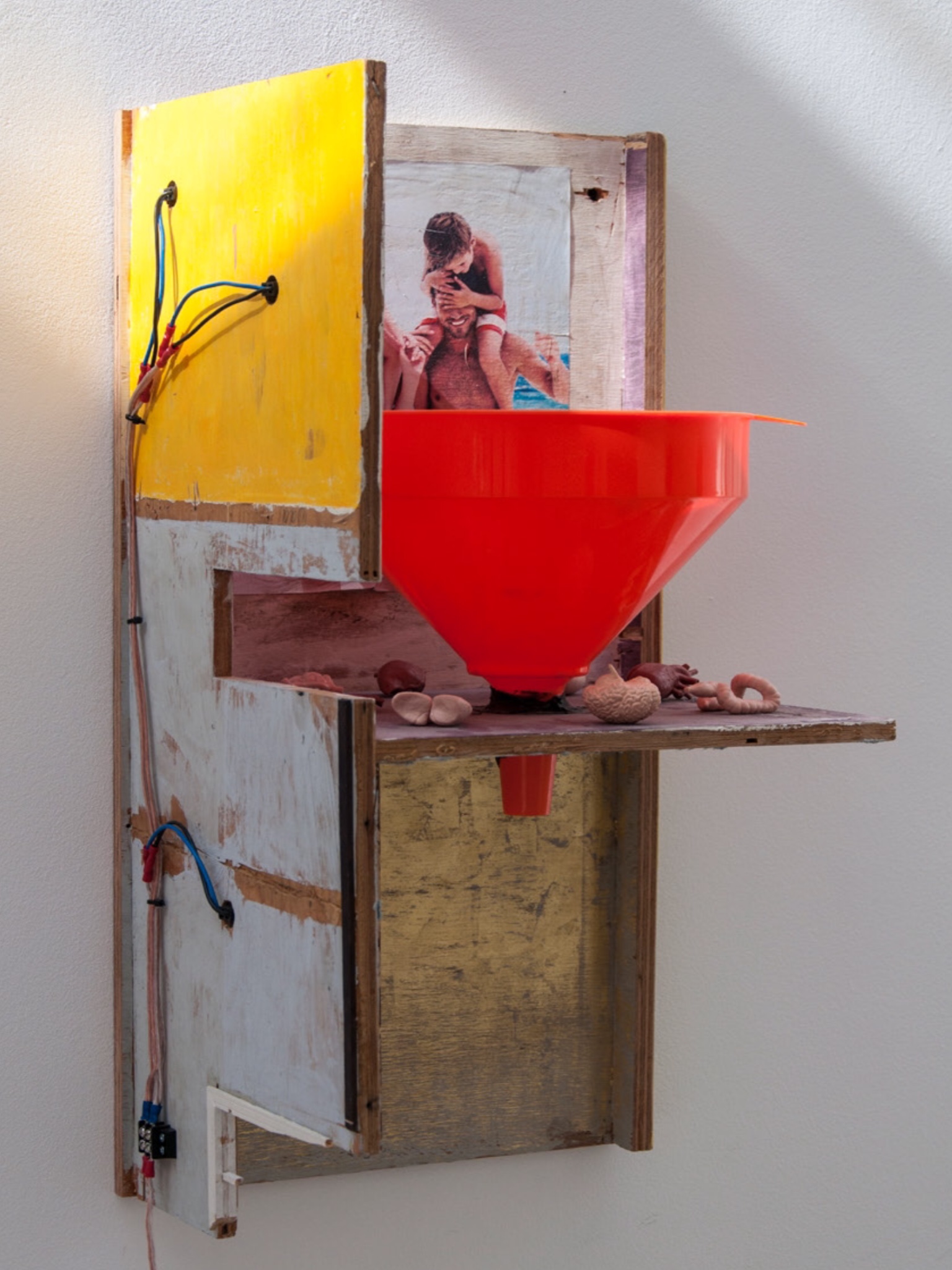 What are the upcoming exhibitions at Atlantis?
We have had the chance to make exhibitions with Martin Soto Climent , Marie Angeletti, Michael E Smith, Chadwick Rantanen, and Alexandra Noel, with a diversity of exhibitions what reflect well contemporary art of our era. I like their radical practices, and all these artists were terrific.
The next show will be with Win McCarthy from NYC, who practices in sculpture… I can't wait to see that at the vernissage on 29 August.
Related: Lumière-Atlantis
Instagram: @atlantis.lumiere
Latest exhibition: Win McCarthy, "God-Shaped Hole", 30 August – 2 November, 2019
A selection of artists Sébastien collects:
Anne Imhof
Ella Kruglyanskaya
Marc Desgrandchamps
Meshac Gaba
Oscar Tuazon
By Ricko Leung