Christopher Tsai, a Chinese-American businessman and investment manager, and his husband André Stockamp have built one of the world's leading collections of Ai Weiwei — the Stockamp Tsai Collection. Being the son of a legendary financier who also collected art, Christopher Tsai has developed a profound interest in both art and investment since his childhood.
Larry's List is very glad to have had an in-depth discussion with Christopher Tsai, that covers a number of intriguing topics, such as his close relations with Ai Weiwei, why Ai's art is still undervalued, and the connection between art and finance.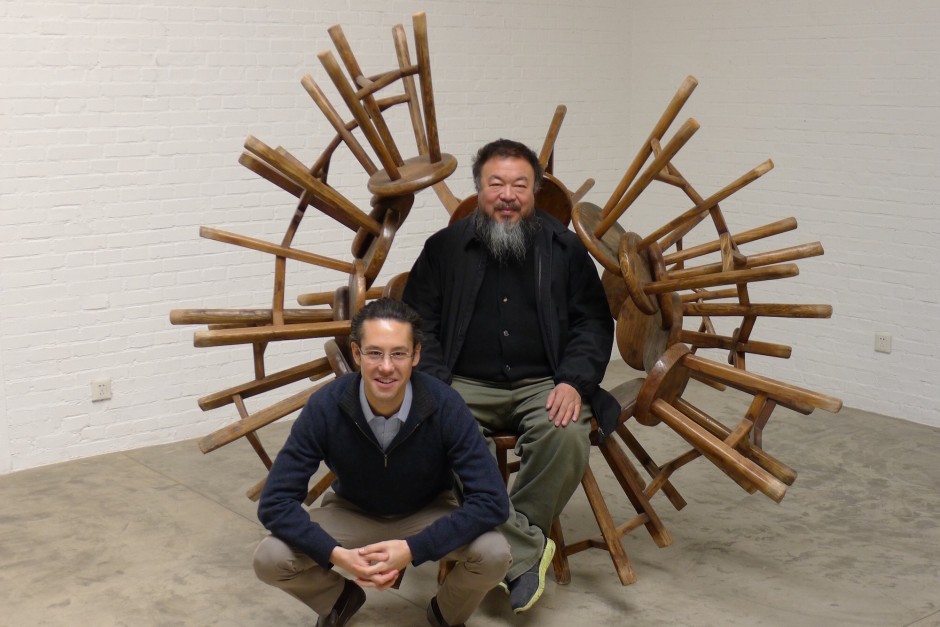 What made you want to start collecting art?
Ever since I was a kid, art has brought joy into my life. I was fortunate to grow up surrounded by beautiful works. My late father, Gerald Tsai, Jr., was a significant collector of art by Alexander Calder and Joan Mitchell, among others. I remember playing in our living room in Greenwich, Connecticut and watching the Calder sculptures dance slowly above me. They amazed me. I was around 6 years-old then. A few years later, my father asked me to hang on the ceiling in our New York City apartment a small plane sculpture by Calder. I was so scared that I would drop it! After I graduated from college and went out on my own, I knew that if I wanted to continue to live with art, I would need to create my own collection, and it would have to be one that represented my world view. And that's exactly what I did. It's been a truly wonderful journey thus far.
Your father collected art and was a legendary financier as well. Was he a major influence for you?
Yes, my father influenced me in many ways. When it comes to finance, he helped me early on to understand the importance of capital preservation. Too many people only think about making money and don't think about what could go wrong with an investment. So at my investment management firm, downside protection is a key component of any investment that we make. At the end of the day, it's all about finding asymmetrical opportunities.
When it comes to art, the same applies. In other words, no matter how much I might love a work, I think carefully about the price. Does the valuation make sense? If it doesn't, then I pass.
I would also note that my father taught me the importance of only buying the best. If you go about collecting that way, then you can be far more disciplined and thoughtful about creating a meaningful collection.
You made your first investment at the age of 11. Is that true? Can you please tell us more about this investment and how a kid could be attracted by finance at the early age of 11.
Yes, that is true. With gardening money that I earned I purchased 5 shares of a reinsurance company at $20 a share. I did not know too much about the company other than it seemed to me at the time that reinsurance was a good business and this company had a solid operating history. Fortunately, the stock went to $25. I thought that was the greatest thing in the world. I made $25 – 25% of my principal. The only problem was the commission to trade shares back then was very high so I had to convince my broker to waive the commission. Otherwise, I would have actually lost money.
There are many kids who are attracted to finance at the age of 11. They are certainly in the minority, as was I, but I was not the only one. In fact, my former boss also started out quite young, as did many other investment managers. I was constantly surrounded by CEOs who talked about companies and Wall Street. I found it all very exciting.
What is the main motivation behind your collecting?
Art encourages one to think about the world. Art creates experiences, often very personal ones; and it leads to relationships, often very meaningful ones. I collect because I love to meet people; I savor life; and I want to get the most out of it.
What was the first artwork you purchased? How many artworks do you own?
One of the first artworks I acquired was a watercolor by Chris Ofili, which I bought at auction as a wedding present for my husband, André Stockamp.
There are around 50 works by Ai Weiwei in the Stockamp Tsai Collection, as well as numerous works by other contemporary artists. Weiwei has helped to curate the collection, which includes works from the late 1970s to the present.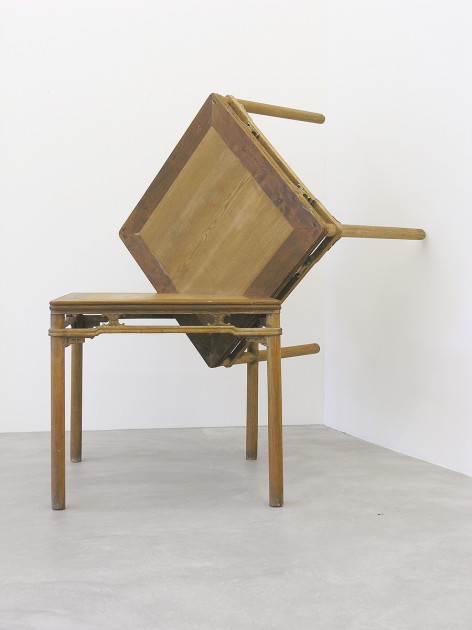 Why did you first decide on collecting Chinese contemporary art?
When I started collecting contemporary Chinese art in 2003, the work coming out of China was just first-rate, as was the work created in China from the moment Ma Desheng and Huang Hui had founded the Stars Art Group in 1979. Many consider this year to represent the beginning of contemporary Chinese art. That quality obviously attracted me and the rather short history of contemporary Chinese art seemed manageable from a new collector's vantage point. Moreover, when I started collecting, the prices for contemporary Chinese art were quite low, which was certainly attractive.
When and why did you decide to build a collection with Ai Weiwei's art as the centrepiece of the Stockamp Tsai Collection? Why does his art constantly attract you?In the early years of collecting contemporary Chinese art, I acquired many works from many different artists. But over time, I realized that I had a particular affinity for conceptual, intellectually engaging and politically charged work. I guess that preference reflects my personality.
Over the years, he and I wound up working on some projects together and we became friends. I watched him deal with his personal struggles in China and fight for human rights in China. Now he is fighting for refugees around the world. He has opened my eyes to issues that were previously only in the back of my mind. I thank him for that and want to be closely associated with his art and his worldview.
How did you get to know Ai Weiwei in person for the first time?
My husband and I visited Beijing 13 years ago. We met a number of artists and saw a lot of works. During this discovery trip, a mutual friend, who is also a dealer, brought us to Weiwei's home and studio. We had tea with him and talked. It was very relaxing.
You once stated that Ai Weiwei's art is still undervalued. Could you please explain your opinion?
The prices for his work, while up substantially over the last several years, still do not reflect his contribution to contemporary art, particularly relative to other artists of his stature. Current prices also do not reflect his potential to do and create in the future. In finance lingo, today's prices offer the buyer a free call option on future potential. Weiwei has proven himself to be remarkably artistic, with social media being a major (and under-appreciated) component of his art.
Moreover, because museums have only recently started to buy his works, they have consequently found themselves behind the curve. Over time, increasing institutional buying and the associated credibility will drive prices of his works higher.
I also think that an increasing number of wealthy Chinese will and should acquire his works. Furthermore, it is not inconceivable that one day his art will be celebrated by the Chinse government – I think in the long-term. The Chinese have a way of rewriting history. Wu Guanzhong was once shunned by the Chinese government. Now he is one of the most celebrated and most expensive artists in the world.
Among all those many artworks of Ai Weiwei in your collection, which is your most treasured one?
The most treasured work in my collection is a Tang-Dynasty figure that has been in the Tsai family for a couple of generations. Weiwei turned it into a contemporary work for me. It is now in fire engine red, absolutely stunning and deeply personal.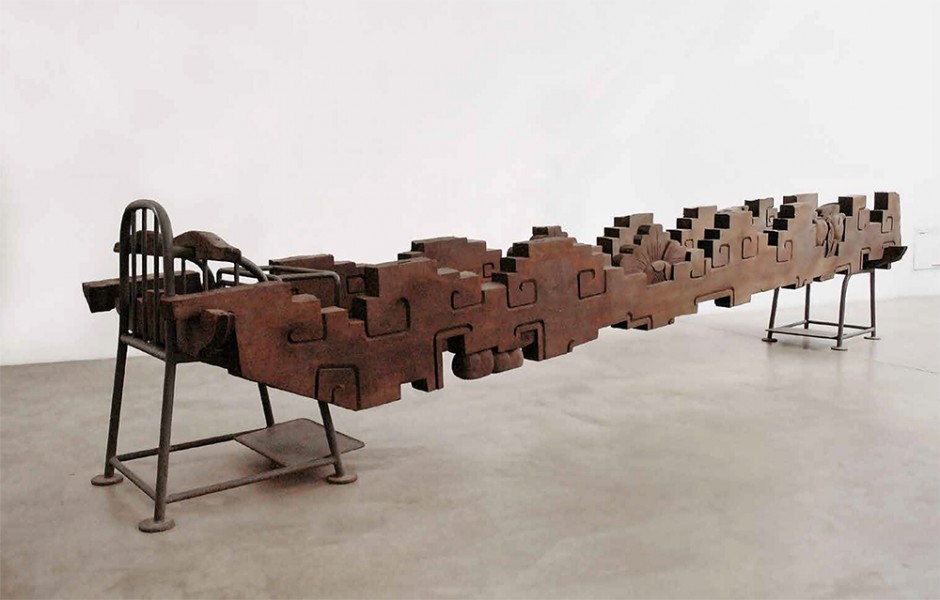 You display your collection mainly in your Manhattan townhouse. Can you share more about the architecture and design of the house?
Our red-brick townhouse was built in 1862 and has such a cozy atmosphere. I love the old beams on the second floor, which have beautiful details and were originally part of a French chapel. The home was previously the residence of Coleman Jacoby, a three-time Emmy-winning comedy writer.
Have you ever presented, or would you wish to present, your art collection publicly?
Works from the Stockamp Tsai Collection have been exhibited at numerous museums around the world including the Metropolitan Museum of Art in New York and the Victoria and Albert Museum in London. Several museums have approached me about doing something more substantial together. I think it is incredibly important that the public has the opportunity to enjoy works from the Collection so I am always thinking about ways to accomplish that.
You work in the finance industry, and during the last decade many important people from this industry started collecting art. Do you think there are connections between art and finance?
It's a great question. And the answer is, absolutely. Art and finance intersect in many ways. A lot of finance people think of art as an asset class, which it can be, if correctly structured. And art has become a big business, which in turn has attracted capital in different ways. But the underlying reason why art and those in finance come together is the same reason why art and those in other industries come together: because art enriches life in so many wonderful ways. People want to experience that no matter what industry they are from.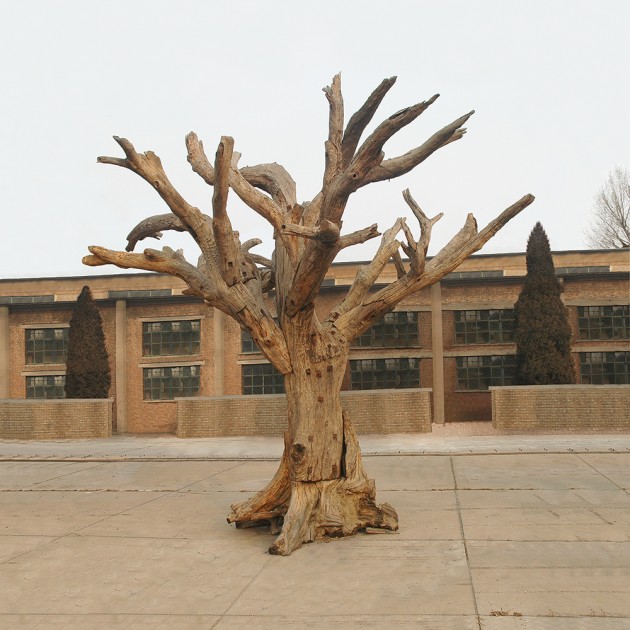 It is said that you approach collecting "analytically". Could you please explain this to us?
I only buy if I love a work, but I don't just buy with my gut. Before adding a work to the collection, I do a lot of research. I talk to major collectors, curators, auction houses, dealers, and museum trustees, among many others. I try to understand as best I can the primary and secondary markets and everything that is going on that might not necessarily be apparent to the more casual observers. I spend as much time with the artist as possible, and ideally his or her children or significant others. That's especially important if an artist is an elderly because I want to understand who might be in charge of the estate if he or she passes away. What happens after an artist passes away can greatly influence the market for that artist's work and how an artist is remembered. Ultimately, I might wind up spending a few years getting to know an artist and his or her world before acquiring the first work. I am very interested in David Hammons, for example, and have been in a discovery and due diligence phase for the past two years. But when I decide to move forward, I tend to acquire in-depth.
What are the differences between a speculator and a collector?
A speculator is one who purchases an artwork primarily for the objective of selling it at a higher price, usually in the short term. A collector is one who purchases artworks primarily for reasons other than resale. Speculators don't fall in love, collectors do. Value should be a consideration to any sensible person.
Do you also look into emerging Chinese artists? Can you name one or two who should be on our watch list?
Xie Nanxing, who is about 36 years old, is one of the most talented, younger artists working in Beijing today. He is a painter at heart and his work is so different from his contemporaries. Nanxing's quest to find new meaning in painting results in such beauty. I also love the works and especially the photography of Yan Xing, who is about 30 years old. He will have an exhibition in June 2017 at the Kunsthalle Basel in Switzerland.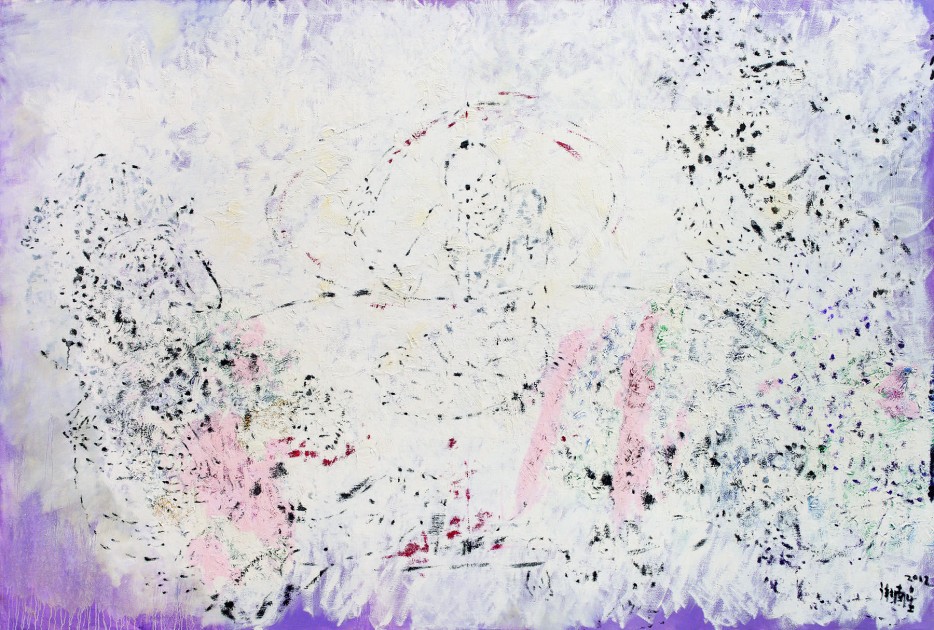 Related: Tsai Capital
A selection of artists Christopher collects:
Ai Weiwei
Chris Ofili
Xie Nanxing