Renowned Mexican curator Patricia Martín has built up an exquisite art collection as a product of her academicism and enriched friendship with artists. Since the 1990s, her efforts in promoting contemporary art collections in Mexico and abroad have been crucial for the acknowledgement of Mexican contemporary art in the local and international scene. Nowadays, she is the curator of the Axa México's collection of contemporary Mexican art and has curated many independent exhibitions for artists, such as Ugo Rondinone, Rodney Graham, On Kawara, Gabriel Orozco, Fischli & Weiss and Richard Wentworth. Meanwhile, she has created, managed and directed three of the most important contemporary art collections and foundations in Latin America – Fundación Jumex, Fundación Alumnos 47 and Fundación Casa Wabi.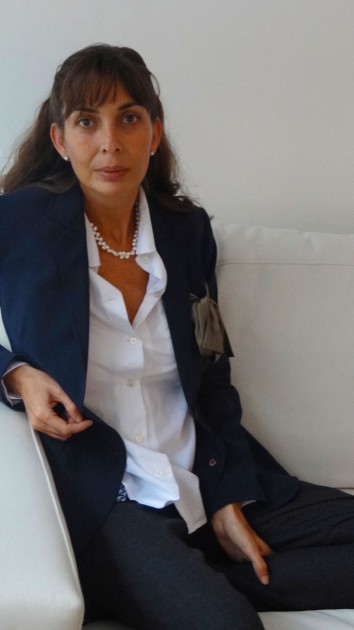 Collecting
What is the main motivation behind your collecting?
Starting collecting was not a conscious decision, but a spontaneous effect of my career as a curator. In that sense, the main motivation of my practice has always been: to support the art and the artists in order to create art. My collection has been acquired as a result of long-­term collaborative and supportive relationship, that afterwards became friendship with some of the artists that I had worked with. I consider my collection to be a particular one because it was gathered without the intention of creating a collection and without the motivations and interests that inspire collectors, but rather as a side effect of a lifetime dedicated to the art and curatorial practices.
What made you want to start collecting art?
My relation to art started when I was very young, when my father started a career as an art dealer. But it was not until the period I spent in London (in the mid­-90s) that art became a serious thing in my life. It was in this period that I studied an MA Course in Contemporary Art at Sotheby's Institute of London. Then, I started to work at Lisson Gallery for a couple of years. After a while, I went back to Mexico City (1998), that was the moment when Eugenio López and I started the Jumex Collection adventure, and a lot of things have happened since then. Some of them could be considered a total success or a total failure, but it always has been art, and a deep personal commitment to this is what motivates me.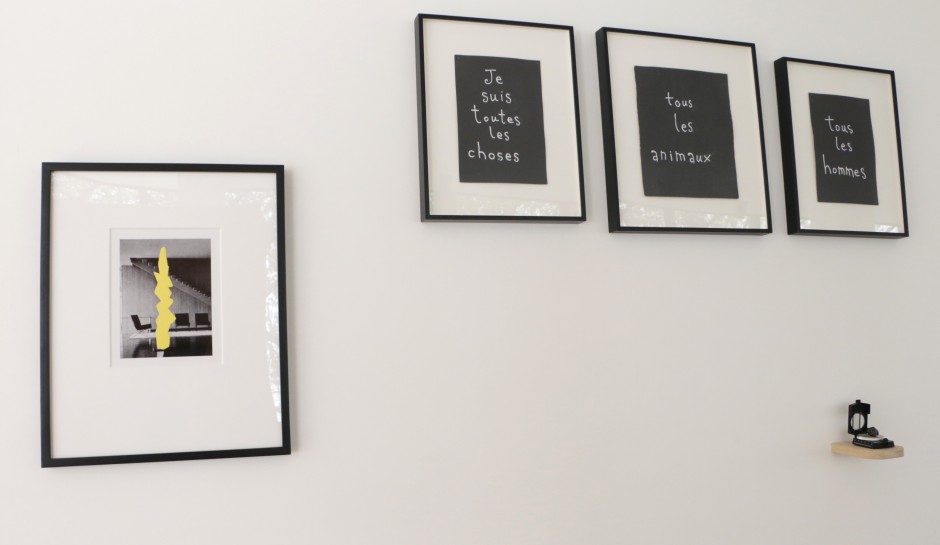 When did you fall in love with a piece of art? What was it?
I remember it was with an artwork by the Mexican surrealist painter Remedios Varo that my father brought home when I was a child. I cannot remember the name of the artwork or the year, but I do remember the painting subjects: they were some fantastic characters, some kind of elephants surrounded by a grey cloud or smoke­ – those undefined and mystical characters are representative of Varo's expression.
Another remarkable moment was when I visited "D​rawing the Line" (​7 July- ­ 10 October 1995) c​urated by Michael Craig­Martin at the Whitechapel Gallery. This show continues to be a deep influence on the ways I see and think about contemporary art.
What is your focus regarding the artists in your collection? Are you more interested in emerging or renowned artists?
Most of the artists involved in my collection have become endearing friends. Nowadays, most of them have became renowned artists; but when we first meet, they were young and unknown.
From my perspective, a question mark should be set to these categories in order to be able to create another kind of relationship between collectors and artists, one that could come to be personal and not simply determined by the rules and labels that contemporary art market imposes. My relationship with all of the artists included in my collection has not been determined by any of those standings or mindsets (as emerging or renowned), but rather from the interests in every single artist as a person (as a human being), and in each one of their motivations and imaginaries, without any speculative or financial interest, but simply with the intention of giving them my support and trust.
Is there any particular type of art that has consistently attracted you, or anything that unites all the works you have acquired?
Friendship, respect, loyalty, passion and commitment to art and humanities.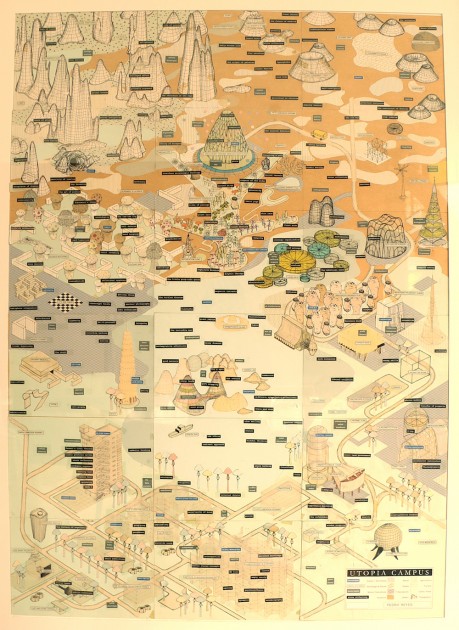 What was the first artwork you purchased?
It was "Utopia Campus" (2003) by Pedro Reyes. It was around 2005­-2006 when I was working at Yvon Lambert.
How many artworks do you own?
Until this point I own an estimated number of 180 ­- 200 works of art.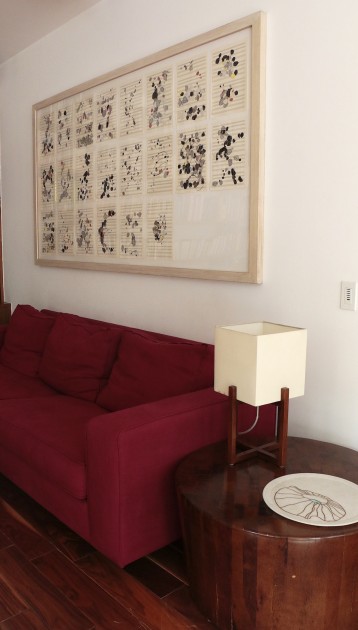 Where do you display your collection?
Everywhere in my house (bedrooms, bathrooms, living room, all around my place) and in some friend's houses, to whom I had lent works that are considered important or significant to them.
On the other hand, there is a group of young artists with whom I generate trade­off. The way it works, in general terms, is that I give them some support in order to develop a specific project, residency or show, and in exchange, they give me some of their works. Personally, this is the way that makes me feel more comfortable and motivated to purchase.
Have you ever presented/ Would you wish to present your art collection publicly?
Yes, of course I would like to. It could be fun and emotive, but there is no rush or need for it right now.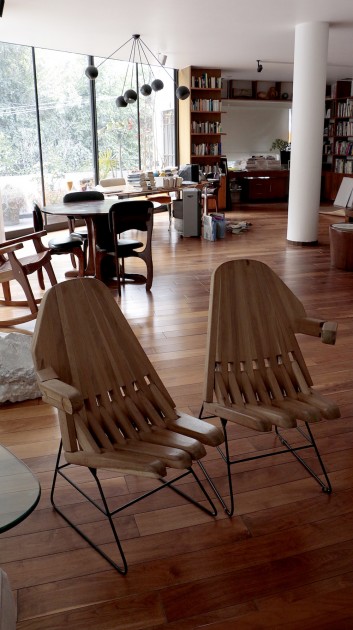 What is your most treasured artwork?
All of them, each one for a different reason. "A​erie, red (red planes)" 1980-1985 by Alighiero Boetti is one of my favorites.
How important is it for you to meet the artists who created the artwork?
Most of the artworks I own are personally dedicated to me and were delivered to me by the artists in person.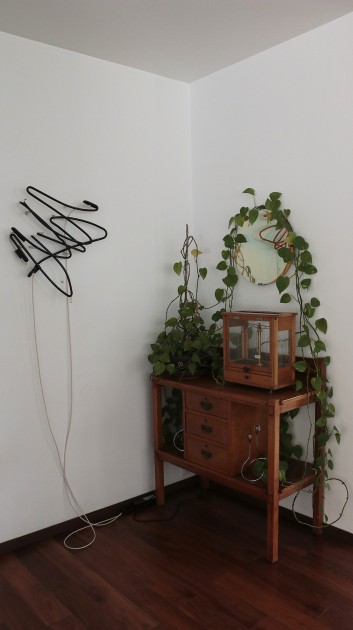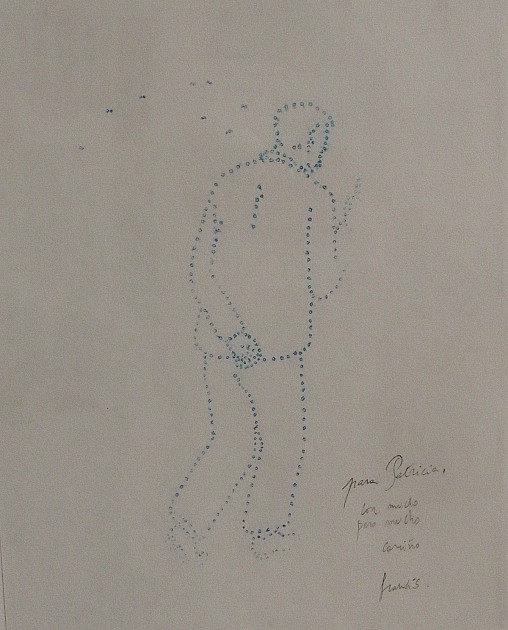 The most transcendent activity                                            
What's your art ­world pet peeve?
The art ­world itself.
Who inspires you in the art world?
A lot of artists, curators, writers, and academics. On Kawara has always been one of the most important inspirations to me mainly because of the position he maintained throughout all of his career.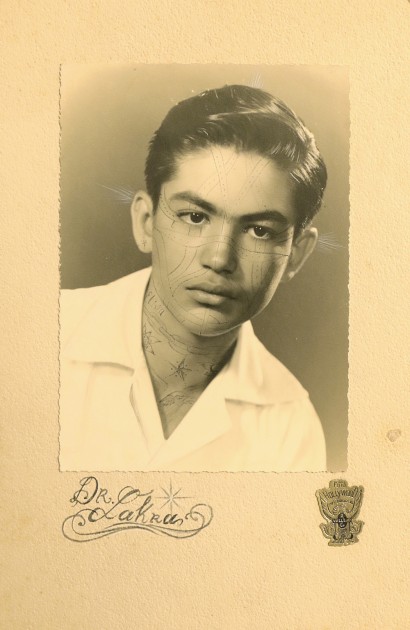 Why has art become important in your life? Is it a passion or an obsession or both?Because it is the most transcendent activity humans do.
What is your advice to young and fresh collectors?
To study, to seek for guidance, advisors, teachers, inspiration. To be real, honest and consistent with their lines of thought and motives.
Can you name some emerging artists who should be on our radar?
Diego Salvador Rios (Mexico), Maj Britt Jensen (Berlin, Germany), Joshua Jobb (Mexico) and Antonio Bravo Avendaño (Mexico).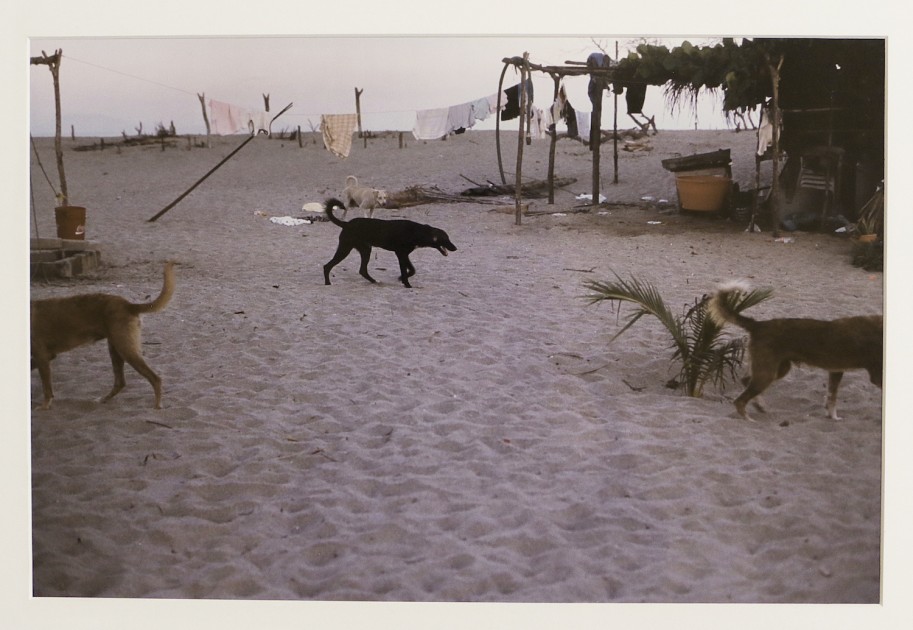 Interviewed by Jo Piacenza
A selection of artists Patricia collects:
Joshua Jobb
Pablo Vargas Lugo
Pedro Reyes
Terrence Gower