From collecting comics to opening Germany's first museum for Urban Art, the collecting journey of Christian Utz spans already over 25 years. Back then and when he exchanged a Warhol against his first Banksy work 10 years later, he would not have guessed that he is going to be a pioneer in the German art scene. His recently opened Museum of Urban and Contemporary Art (MUCA) in Munich displays works by artists from Banksy to OSGEMEOS or Shepard Fairy in an area of nearly 2000 square metres and has huge plans for the future.  For the third exhibition, which will kick off in April 2017, Christian Utz gathered the finest works from international private Street Art collections and will show them in a "Collector's Show" at his museum.
Larry's List spoke to Christian about the influences of the institutionalisation of Urban Art and about why there was a need to found an Urban Art museum in Germany…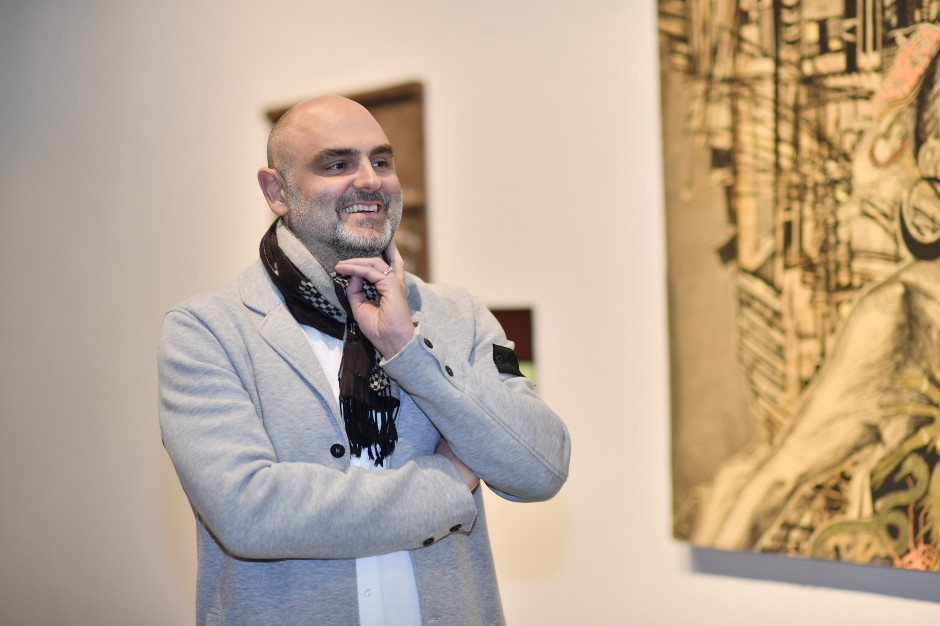 Collecting
What made you want to start collecting art?
It all started about 25 years ago when I collected comics, which led to my first serigraphy by Andy Warhol and to my initial interest in Pop Art. A couple of years later, I got into Urban Art.
When did you fall in love with a piece of art? What was it?
It was an artwork by Romero Britto, whom I got to know when he was in the very beginning of his career. He made this beautiful pop artwork "Home sweet Home". At that time, I was a lot on business trips around the globe, was a rolling stone, so his artwork became "my home away from home".
You are focusing on Street and Urban artists. Why do you focus on these genres? What makes them so attractive for you?
The collection is built with essential pieces of renowned artists who pushed the boundaries of the genre further. I am particularly interested in artists who think about the current developments of our time: gentrification, political topics and the future of art in our society.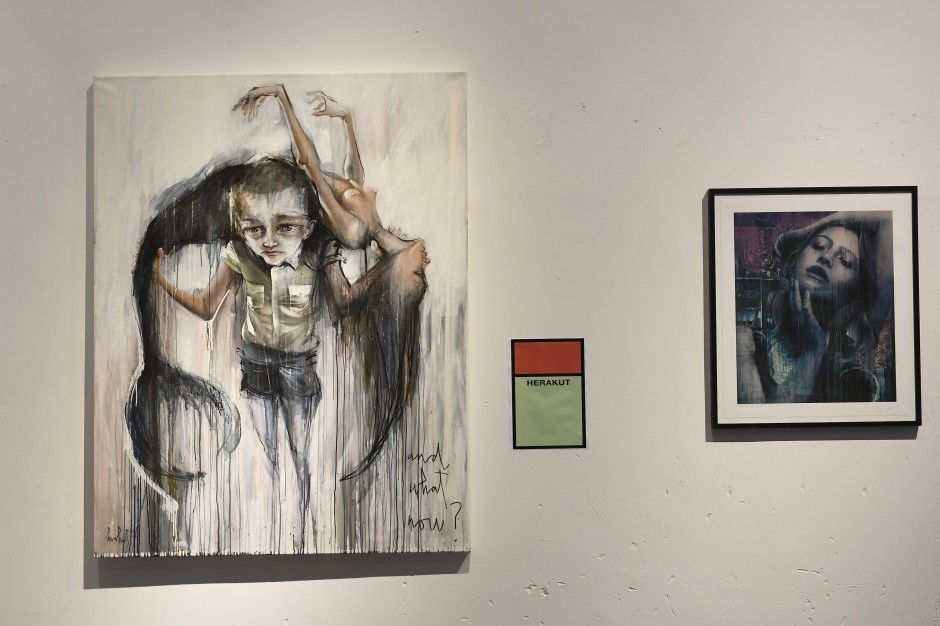 Many collectors try to separate themselves from other collectors by collecting "niche movements". Is that one reason for collecting Urban Art?
Urban Art reaches beyond any niches. Urban artists often use harsh imagery associated with neglected topics. But, whilst the message is provoking, it is equally approachable and sometimes even compassionate. In the world of urban art, everyone is welcomed to join the artistic conversation – that makes this art form so special.
Recently, Street Artists such as Banksy, FAILE or OSGEMEOS became very popular, along with their raised prices. Is it harder today to buy major Street Art pieces then a few years ago?
Street Art challenges the paradigms between high and low art. The consequences of the institutionalization of this art form are the limitation of access to artworks, and especially, the volatility of market prices. I guess it has become much harder for new starters to collect than ten years ago.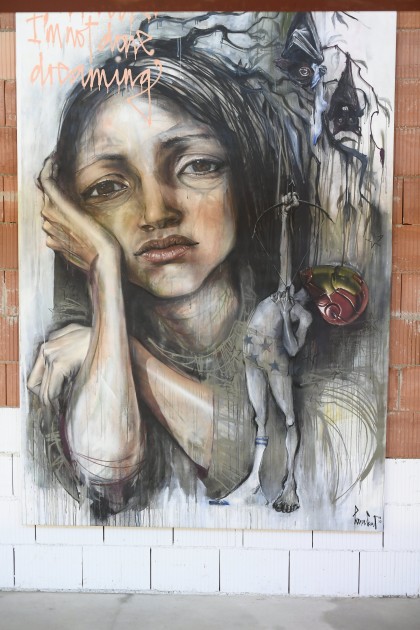 What is your most treasured artwork?
The "problem" with my collection is that I love each single piece as I can tell a special story and have a special link to each artwork; so there is no one and only favorite.
How important is it for you to meet the artists who created the artwork? Many Street Artists rather remain anonymous. Is it even possible for you to meet the artists you collect?
Most of my pleasure in collecting goes back to many occasions where I met the individual behind the artwork. To me, being interested in the background of an artist is the essence of establishing a qualitative and representative collection.
Can you name some emerging Street artists who should be on our radar?
It's difficult to pick just a few as there are many talented artists out there. But it's not only about talents; in my opinion, discipline and self-reflective faculty are also important ingredients for an artist's career. I would name Case (Maclaim), Evol, Max Zorn, Herakut and Conor Harrington.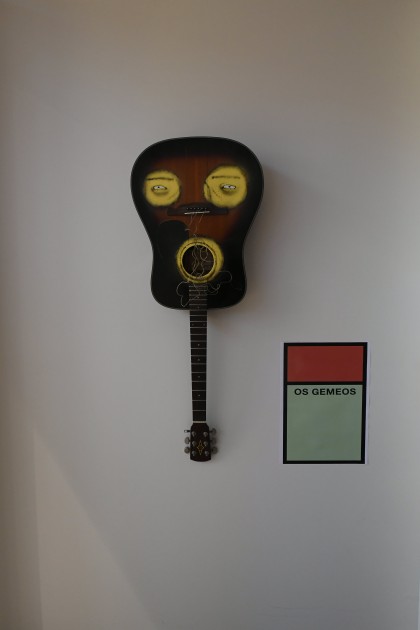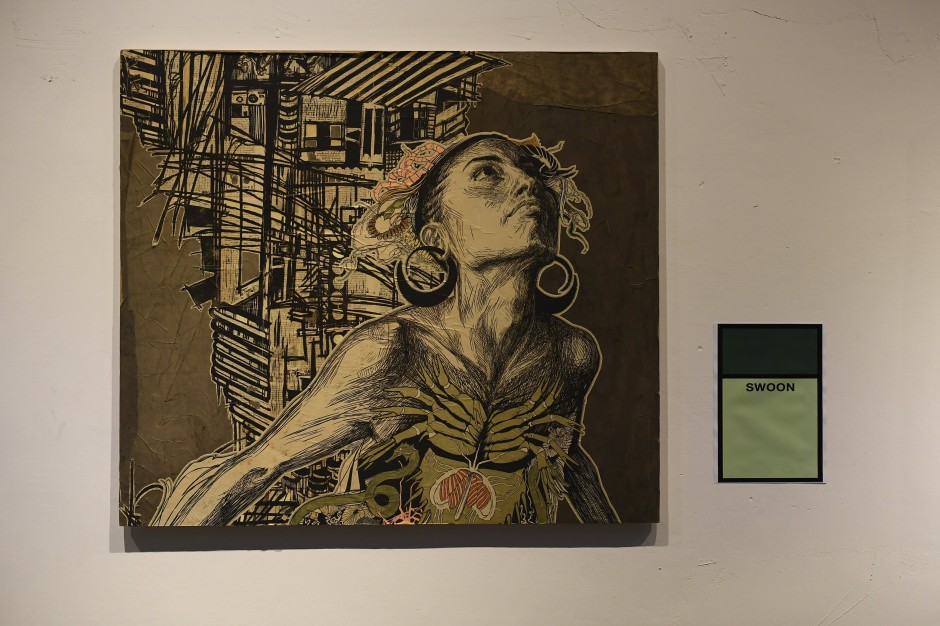 You recently founded the Museum of Urban and Contemporary Art in Munich. When and why did you come up with the idea of founding a museum for Urban Art in Munich?
Street art as an art form of the 21st century is rightly considered as a globally celebrated phenomenon. Nevertheless, street and urban art is barely part of the present art discourse. This is what brought me to the decision to built Germany's first Museum of Urban Art, which makes a change by enrolling street art into art history and by building a bridge between the international art scene, artists and the public.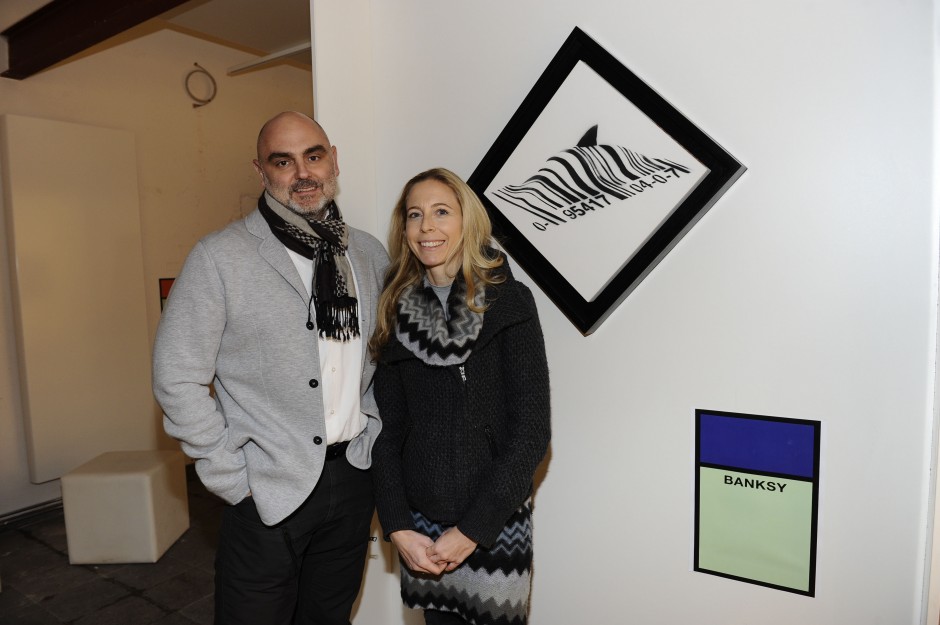 The inaugural exhibition at your museum were named "STREETOPOLY I & II". Can you please tell us more about their concept?
Watch our trailer and you'll find out… https://www.youtube.com/watch?v=r5SWm0VGkbI&feature=share
What kind of exhibitions are you planning in the future?
MUCA stands for Museum of Urban and Contemporary Art. The name already indicates the range of artworks we will have on display. Overall, there will be seven exhibitions throughout this year – from an Urban Fine Art collector's show to photo art by world-famous photographers.
In general, what are your plans and goals for the museum within the next five years?
It will be important for us to expand our visibility within the museum landscape. Certainly, a new museum concept like ours also needs partnering while our degree of curatorial freedom will always remain our major focus.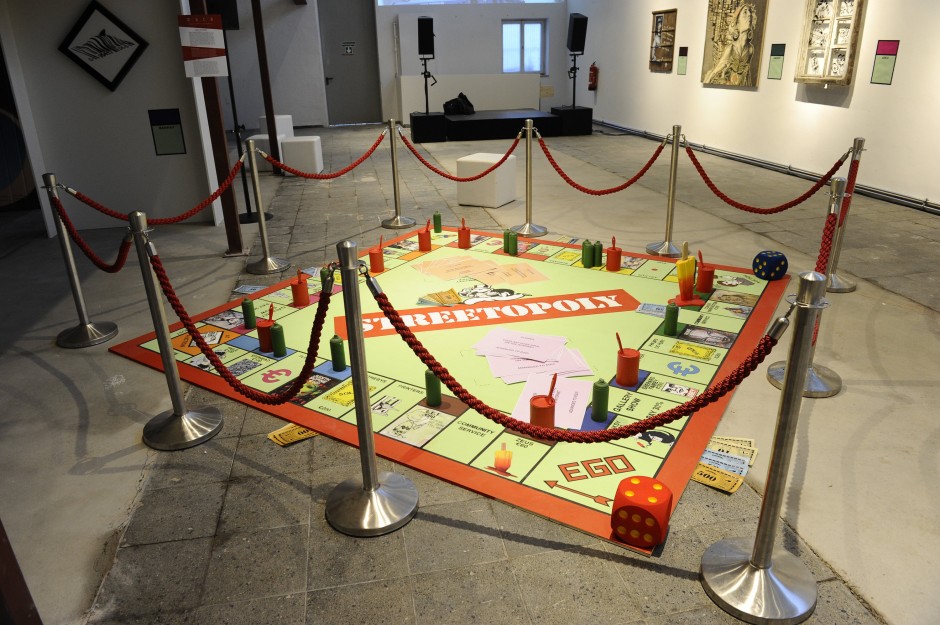 Munich has been on the art map since centuries. Which challenges is the art scene in Munich facing at the moment?
Academic studies show that the age of museum visitors is increasing (50+), and that it is hard to get young people into art. Thankfully, MUCA attracts many young art enthusiasts of 20-30 years old. That is also why we see these challenges as opportunities.
Last but not least, why should the Larry's List community visit your museum?
With the establishment of the museum, we want to bring art and its people to a place of self-reflection, with the main question of what a visionary museum stands for. MUCA is the place to be for art lovers who enjoy mind-tickling ways of experiencing art in a more open and interactive way.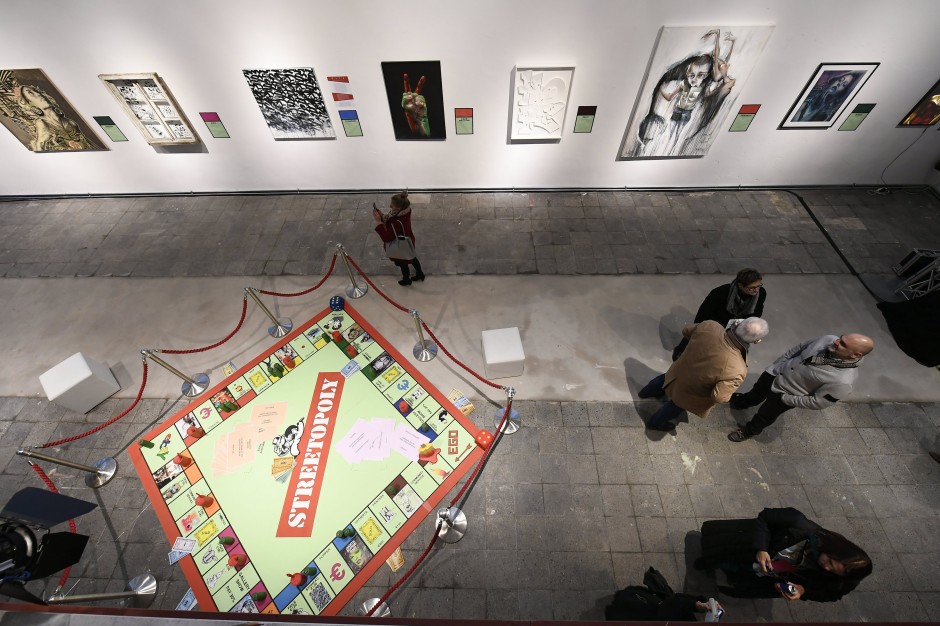 Related: MUCA
Instagram: @mucamunich
Facebook: MUCA Museum of Urban and Contemporary Art
Twitter: @mucaMunich
A selection of artists Christian collects:
Banksy
OSGEMEOS
Shepard Fairey
SWOON
Herakut