The collecting journey of Alejandro Lazaro and his wife started less than a decade ago, when their first daughter was born, but the fruits of their passion and devotion is already visible on their art-filled Instagram profile @coleccion_lazaro. Those images have marked their visits to art fairs, museums, and galleries along their ride since 2017. On top of these are also artworks they live with in their bedroom, study room, and so on.
While that clearly denotes a commitment to sharing their art perspectives with a larger audience, Alejandro Lazaro shared with LARRY'S LIST about why their think it is important to make acquaintance of the artists they collect; their latest acquisition of a Jan-Ole Schiemann for the birth of their last son; their most treasured art pieces by André Butzer and Lawrence Abu Hamdan; and who inspire them the most in the art world.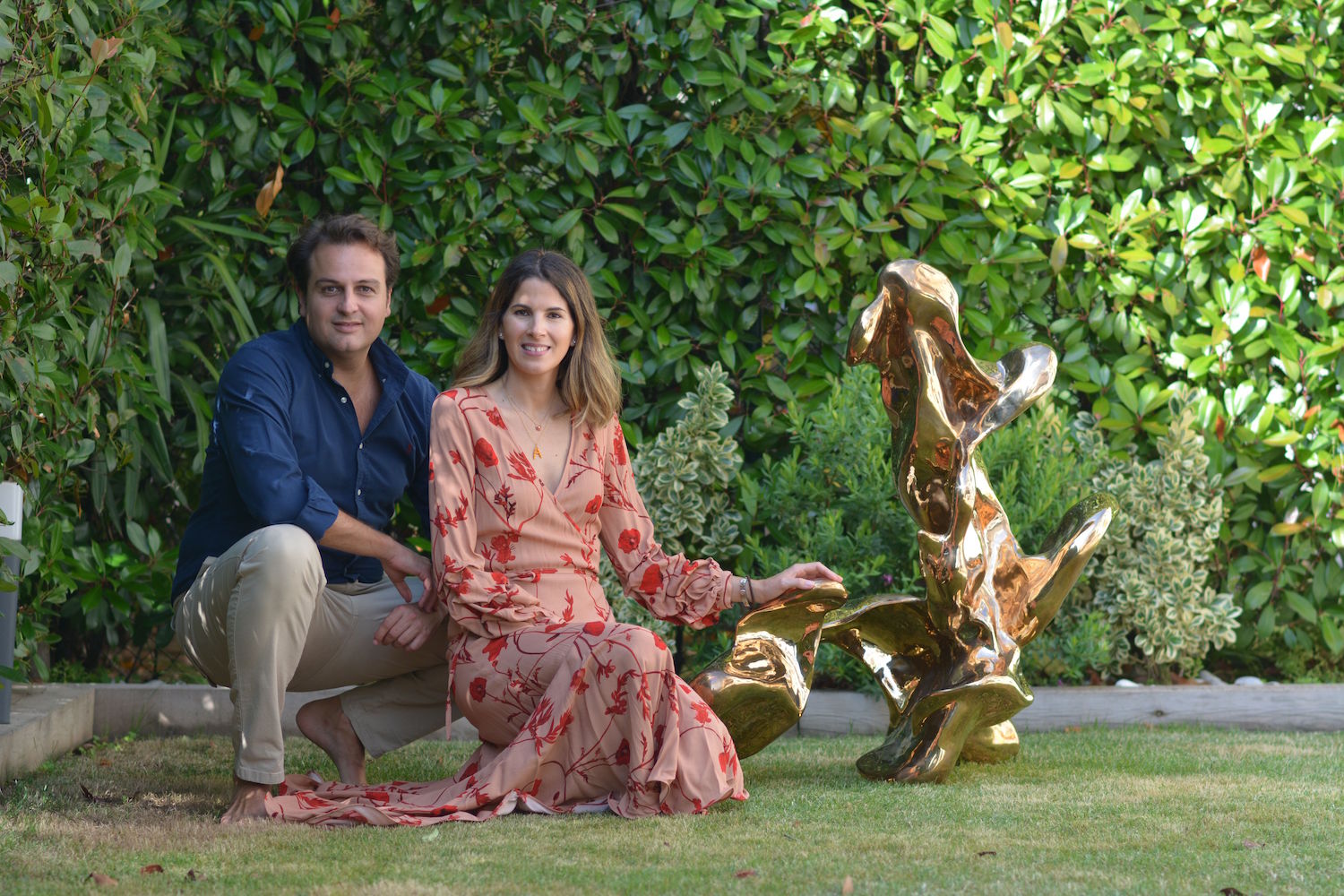 Collecting
What made you want to start collecting art? What is the main motivation behind your collecting?
The main motivation behind collecting art is to deepen in culture, finding new forms of expression and languages that invite us to think about new ideas, or new ways of complaint about our environmental issues.
I started buying some pieces at 16 years old, but we consider the real beginning of the collection with the purchase of a Gunther Förg's piece when our first daughter was born. We thought this could be a good idea to involve the new generations of our family.
When did you fall in love with a piece of art? What was it?
Falling in love with a piece of art depends on the piece and the moment we come across the piece. On one hand, it can be love at first sight, like an arrow shot, eg. our first André Butzer. On the other hand, I also have loved a piece after time of reflexion and meditation, eg. Daniel Steegman.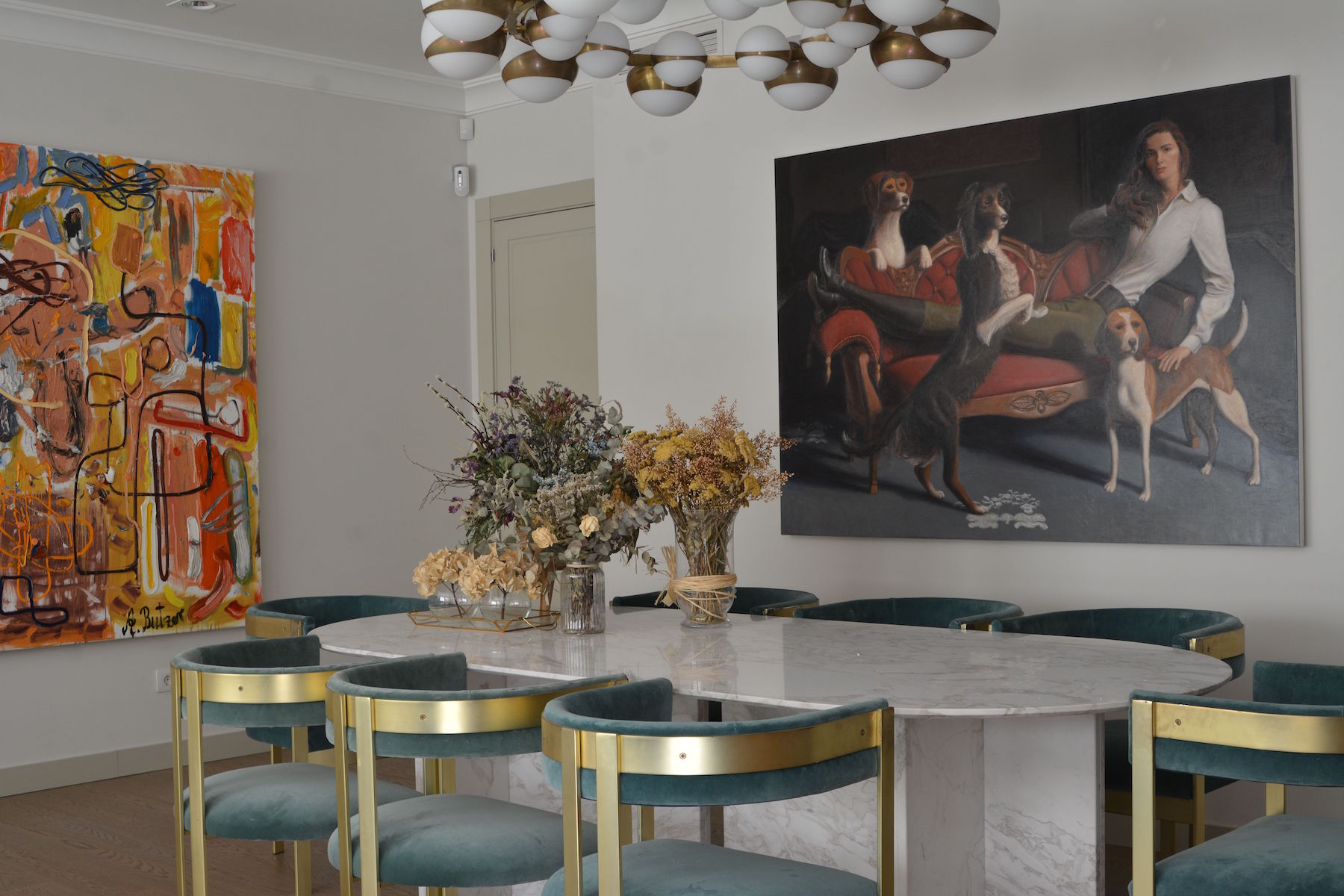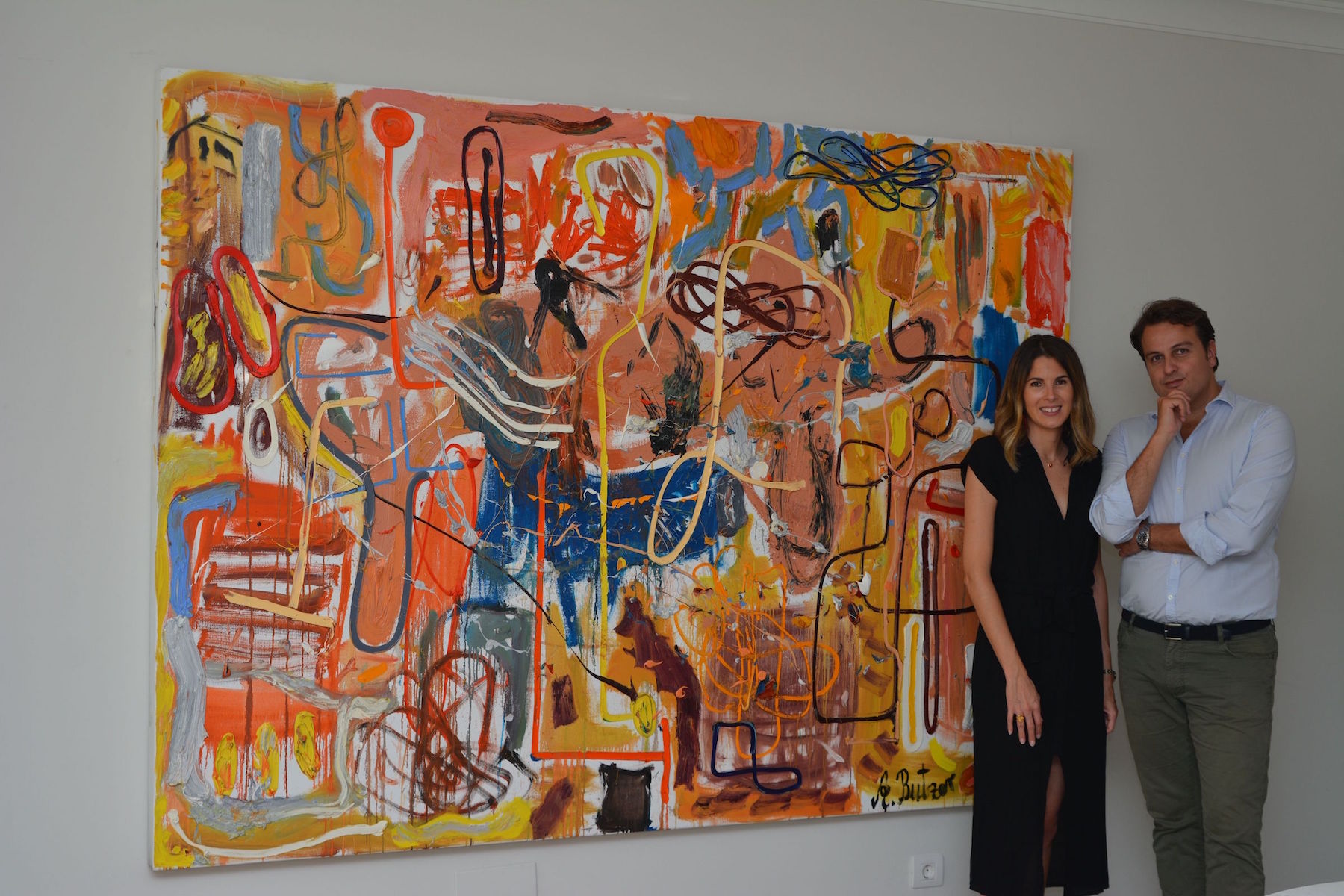 What is your focus regarding the artists in your collection? Are you more interested in emerging or renowned artists?
At the beginning, I felt attracted by painting, especially Central-European painting. It is a language that attracted us, and appeared interesting because of this exchange and intergenerational learning. But step by step, we have collected sculptures, photographs, video art, and installation; and other artists that we liked and became part of the collection.
As it is a young collection, we are more focused on artists that belong to our generation, but we also have renowned artists and artists with international relevance.
Is there any particular type of art that has consistently attracted you, or anything that unites all the works you have acquired?
As mentioned before, Central-European painting appears as one of the vertex that compose the collection, even if we have added other types of artworks, such as Spanish art, Latin-American sculpture, or even installations of around-the-world artists.
At the beginning, we used to have a united link between our acquisitions, but this link was broken and then relinked due to life surprises, and in the future we will figure out the common thread that composes the collection.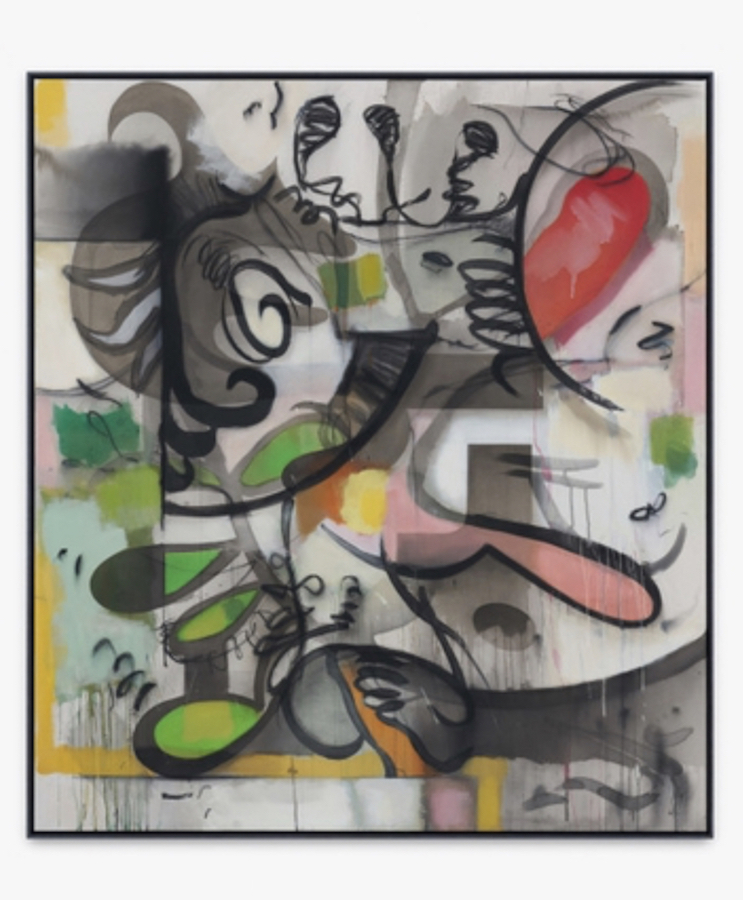 What were the first and the latest artworks you purchased?
In 2014, we acquired the artwork that we consider to be the first big piece of the collection, an "Aller Retour" of Gunter Förg, and the last acquisition is a Jan-Ole Schiemann for the birth of our last son, which will be his present when he finishes university.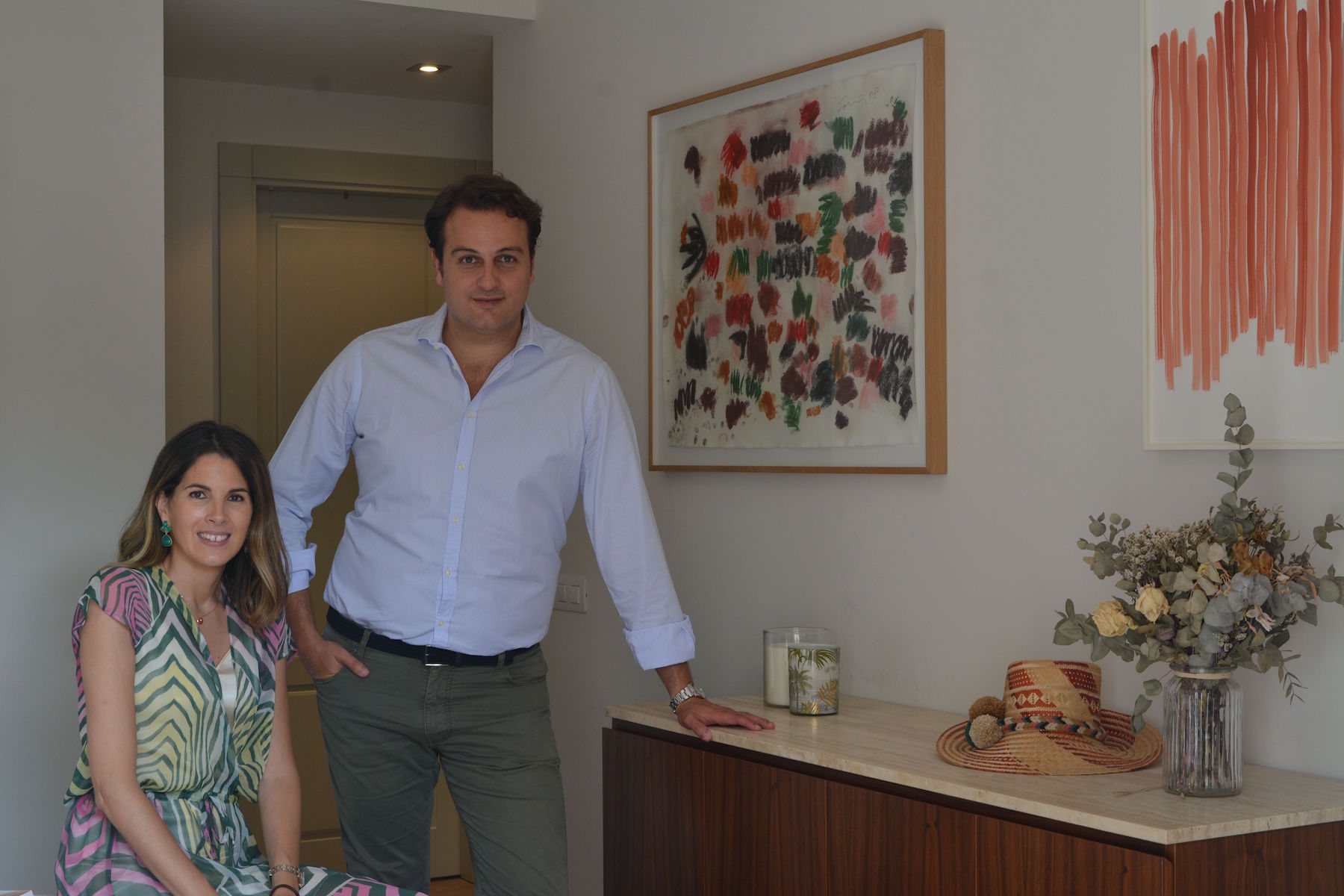 How many artworks do you own? Where do you display your collection?
We have more artworks than we should (for a collector this is never enough), and less than we would have.
The collection is displayed at home, in the company office, and some pieces in the warehouse. In order to keep fewer pieces in the warehouse, we often replace the artworks displayed, and we also like to lend our artworks for museum exhibitions.
Have you ever presented your art collection publicly?
We have not presented our collection yet, we probably would like to do it in the future. We already do a kind of presentation of the collection through Instagram, especially with #coleccion_lazaro of the pieces that we have acquired.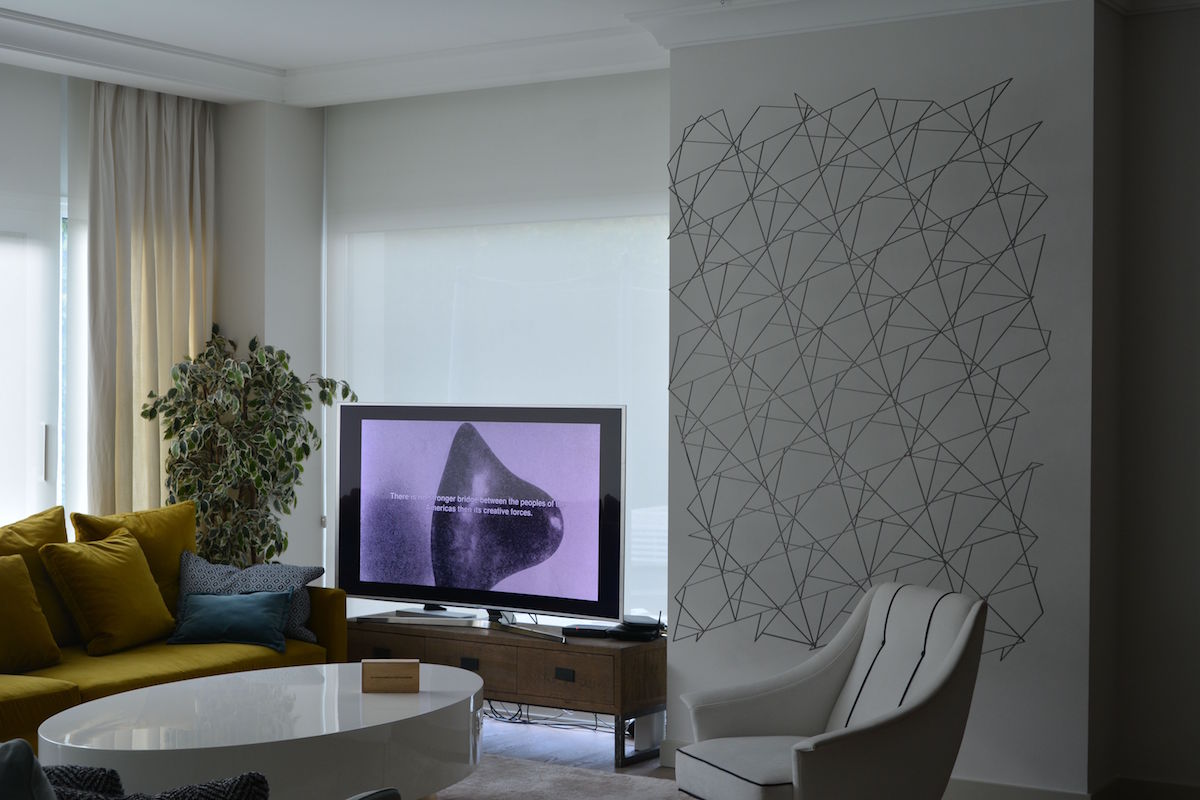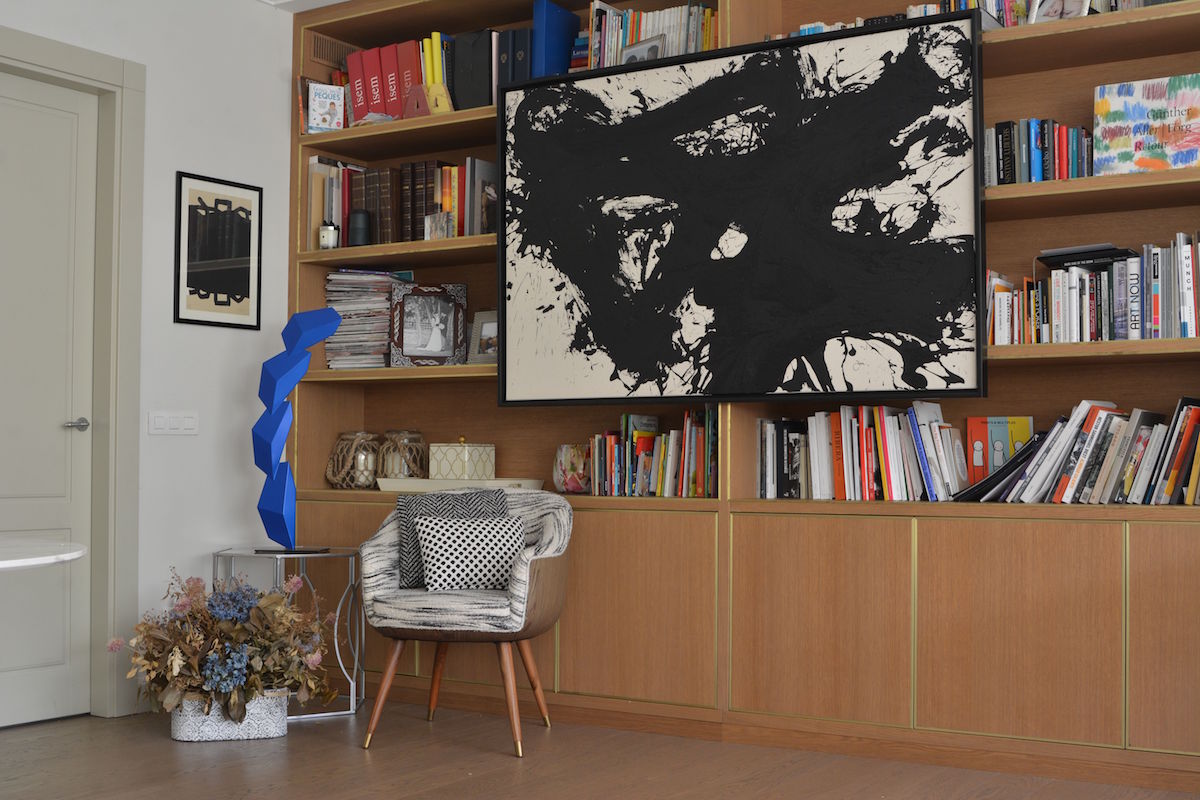 What considerations guide you to make a purchase?
In order to make a purchase of a piece that at first attracts us, the only guiding consideration we follow is to deepen the knowledge of the artist and his background. We usually acquire the piece if all these convince us.
What is your most treasured artwork?
This is a difficult question, because I have few pieces that come to my mind, but in order to show two facades of the collection, I would say, an André Butzer made in 2009, and an installation of Lawrence Abu Hamdan.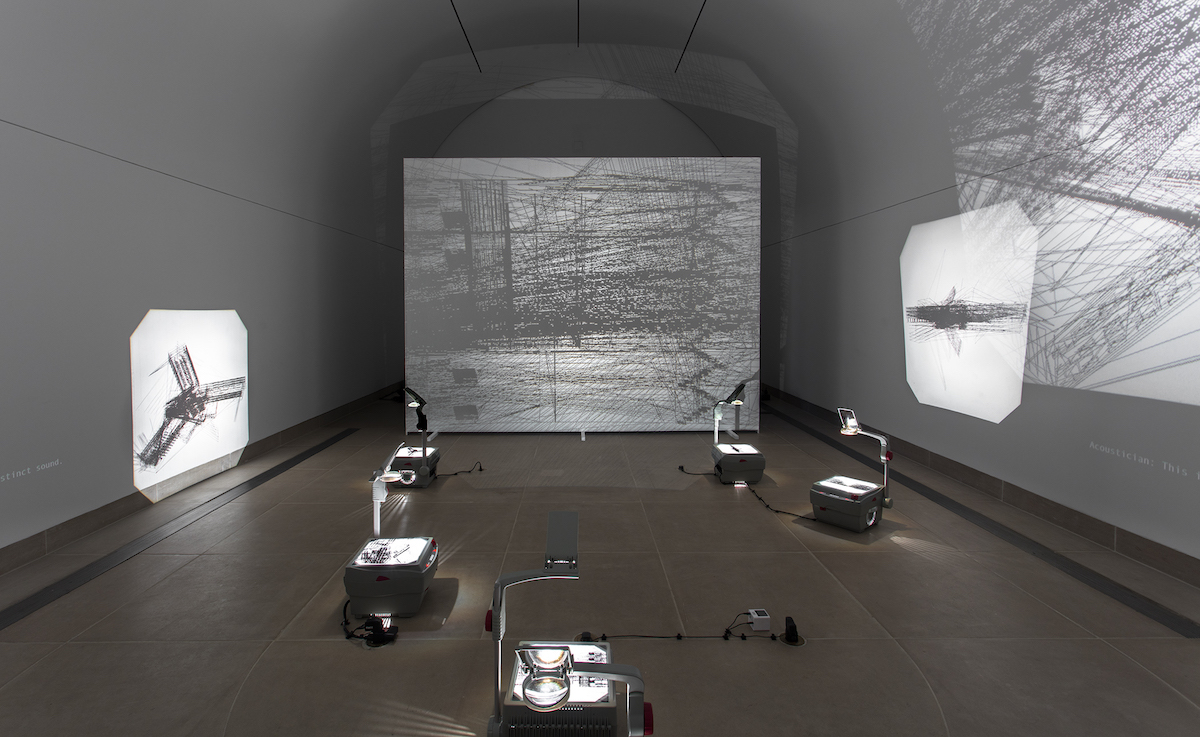 How important is it for you to meet the artists who created the artwork?
At the beginning, we would not want to meet the artist so as not to get influenced by his personality and only focus on the artwork. But later, we have understood better some artworks once we have met the artist and his circumstances. This is why we think it is important, if possible, to make an acquaintance of the artist.
You like meeting artists and visiting their studios. When it is not possible during the recent lockdown, how do you continue your discovery of artists and art?
In this recent lockdown, I think we all have been in touch with art through social media, mass media, and many other initiatives, such as interviews and virtual visits to artist's studios, for example through Zoom.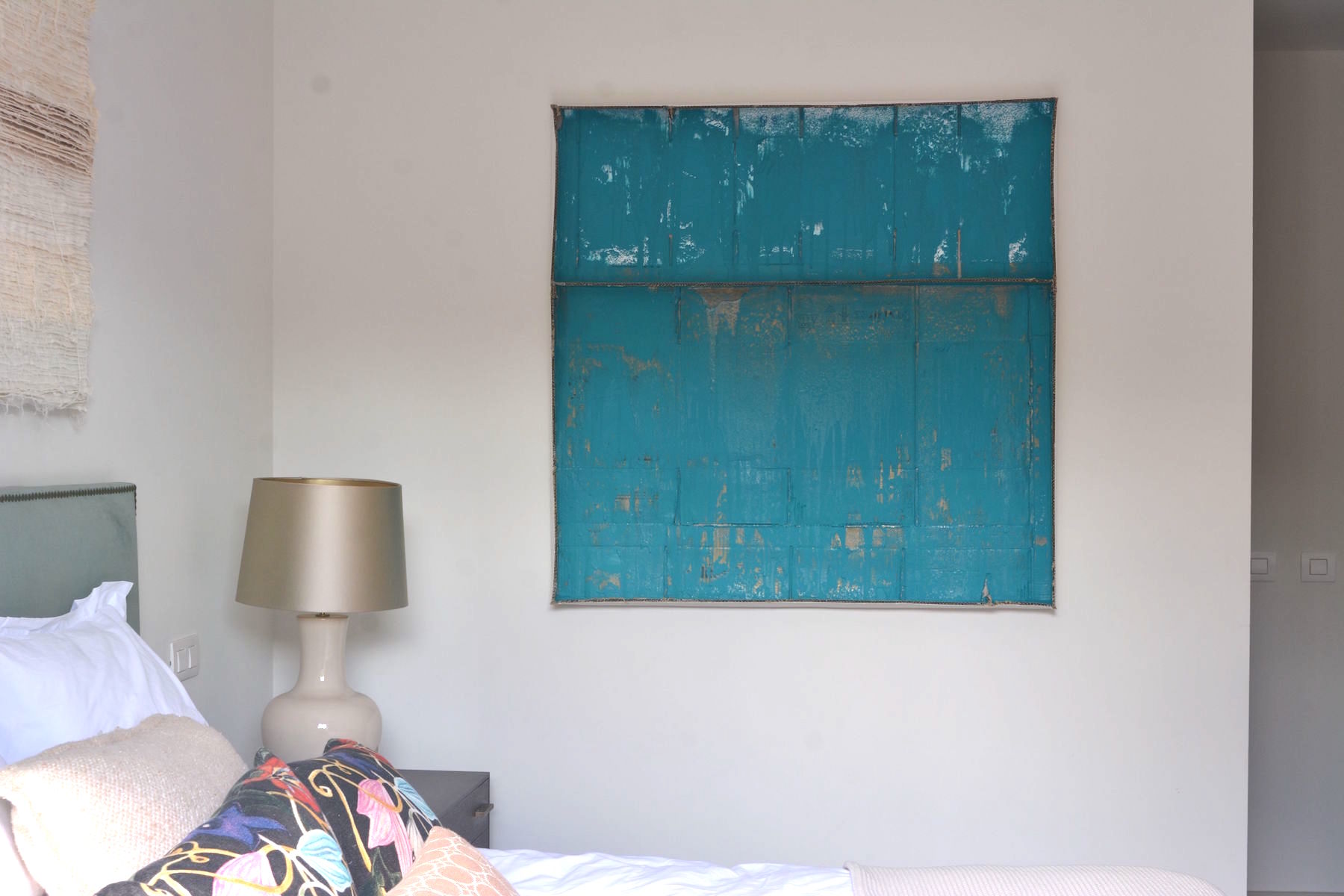 The Art World
What was your happiest moment being involved in art?
I think I could not choose a unique moment, but the big moments were discovering fantastic artworks that have touched our heart or our brain, and meeting the artists that have performed it. Also meeting new people who share the same passion for art has given us very happy moments.
Who inspires you the most in the art world?
I would say that people who inspire me are those who go after their dreams in the art world, and fight each day for it, such as new and promising artists, gallerists, curators… I think these people, altogether with collectors, we make up a needed breeding ground in the art world nowadays, that needs as much as possible all our support, especially in uncertain time.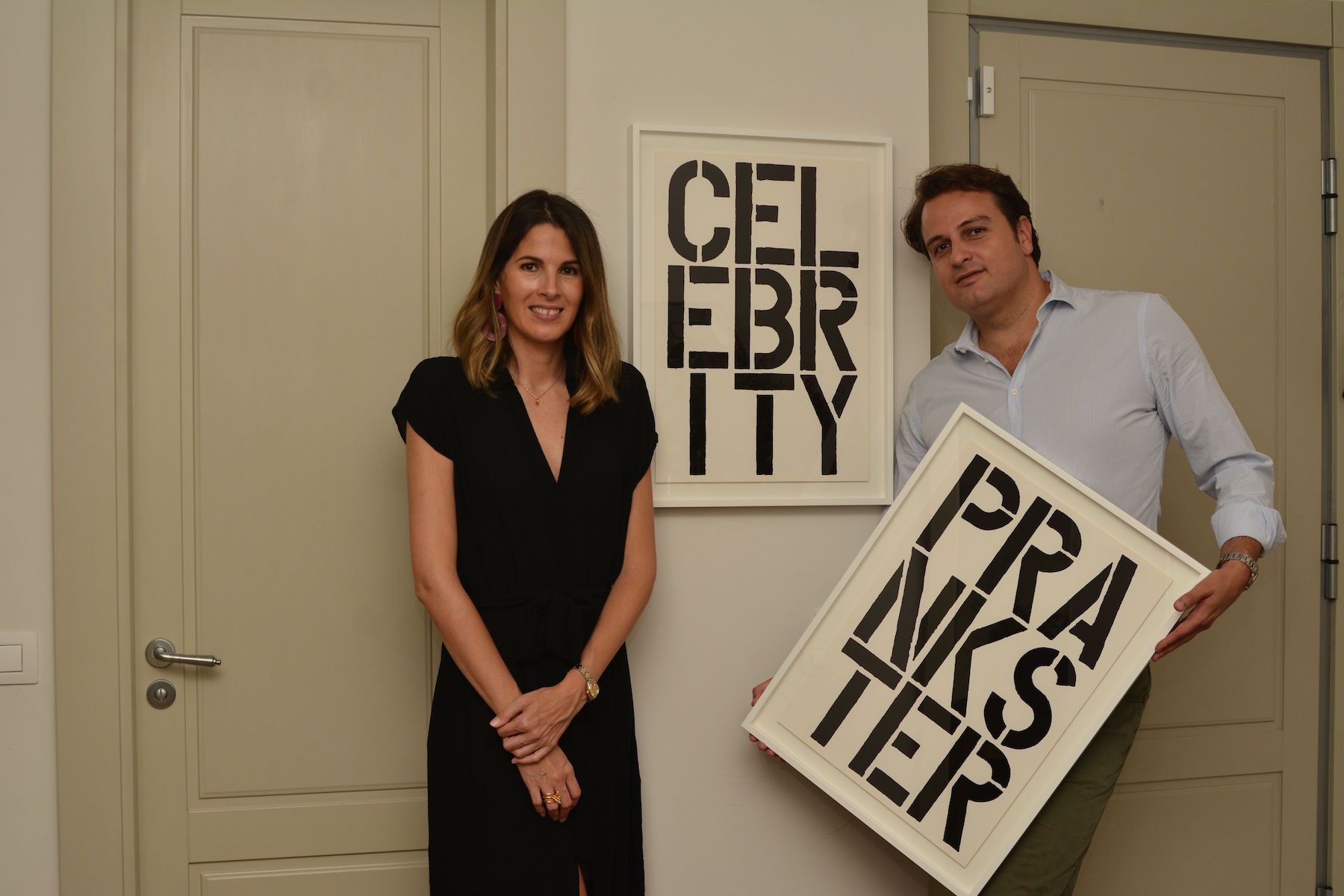 What kind of contemporary art that you think can become timeless?
The good contemporary art is the one that will survive in time. I think that in this break time, we all have had the opportunity to stop our fast pace of living, including the artists who have had time to breathe and rethink lots of questions. I think we will soon see lots of good pieces as a result of this break.
Can you name three emerging artists who should be on our radar?
Donna Huanca (1980) for the background and the shape of her work, she definitely is a rising star in the contemporary art scene.
Lawrence Abu Hamdan (1985) for his incredible work regarding hearings to fight for human rights.
Kiko Pérez (1982), a Spanish artist with his personal language, who must be followed very closely.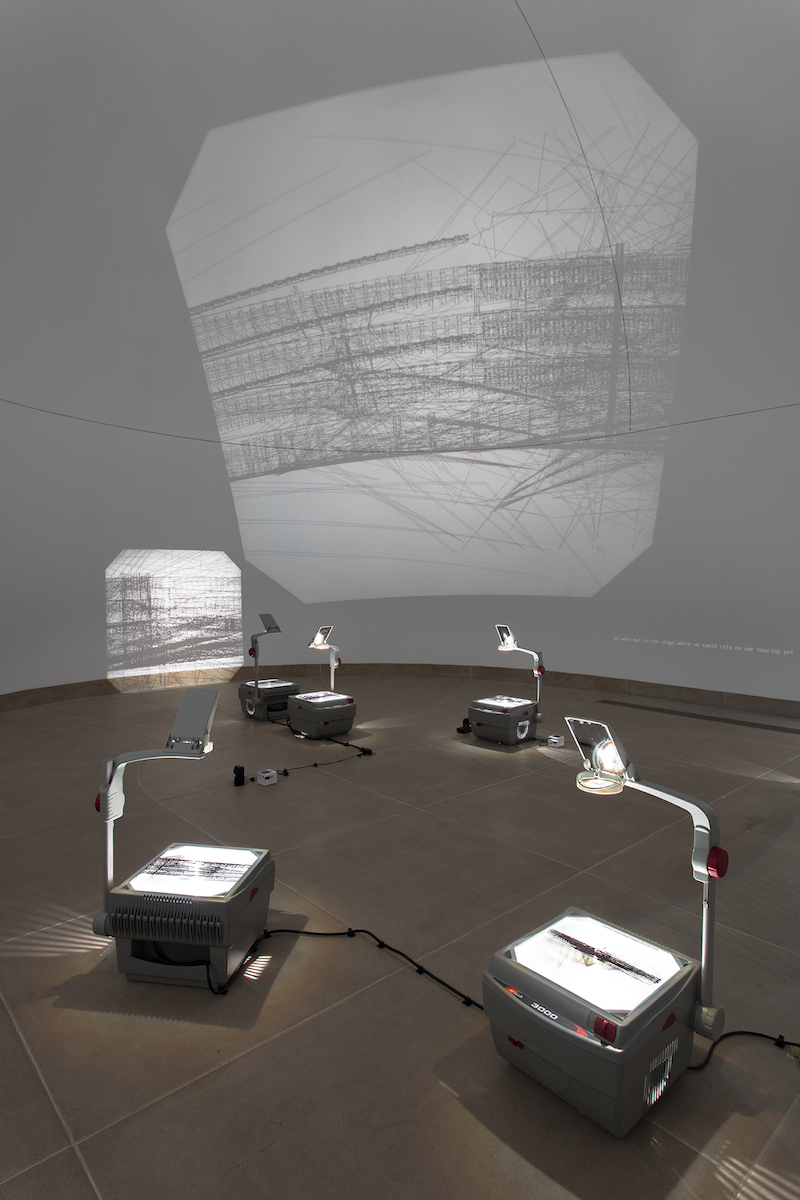 Instagram: @coleccion_lazaro
A selection of artists Alejandro collects:
André Butzer
Günther Förg
Jan-Ole Schiemann
Lawrence Abu Hamdan
Silvia Bächli

By Ricko Leung