Having received his MA from Central Saint Martins in 2005, Raimund Berthold is an Austrian-born men's fashion designer based in London. His collections are characterised by a utilitarian sense of colour and silhouette often free from defined shapes. 'Bold clothes for men led by inventive design and fit – not by fashion.' This somehow echoes Berthold's perception of contemporary art as he said, 'Art should be challenging … it's there to last.'
Read on to see how this chic fashion designer collects art as he becomes friends with various artists and art professionals while filling up his Thames-side apartment in South London with diversified artworks.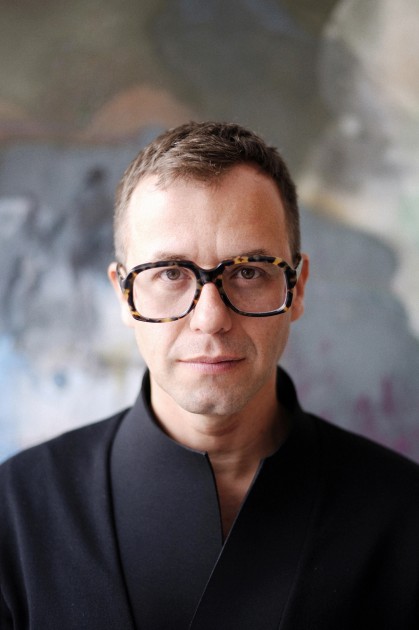 Collecting Art
What made you want to start collecting contemporary art?
My partner and I didn't start out as "collectors" – we just bought what we liked, and then I guess over a period of time it became a more serious hobby. You fall in love with an artwork and you buy it, and then before you know it, people are calling you a collector. We just buy what we like.
What is the main motivation behind your collecting?
Living with it! We don't just buy things to keep in storage – we are drawn to certain works because of how they make us feel. If you happen to be able to support some young artists along the way, then that's a plus for sure. A lot of the artists we buy become our friends.
What is your focus regarding the artists in your collection? Are you more interested in emerging or renowned artists?
I like the mix – it's very exciting to discover new or emerging artists, but it's just as exciting collecting the more established artists too, and being able to display them side by side. I am always curious about whom young artists look up to that I always ask, 'well, who are your heroes?'
What was the first artwork that you purchased?
I used to live in New York many years ago and we bought a couple of Warhol prints, which I loved. They just felt very 'New York' to me and captured a period of our lives.
How many artworks do you own?
Between 150 to 200, including paintings, sculptures and videos.
Where do you display your collection?
They're mostly in places where we are in everyday – either at home, in my studio, at my partner's workplace. Sadly, though, some of it remains in storage, but we make sure to rotate the works we live with.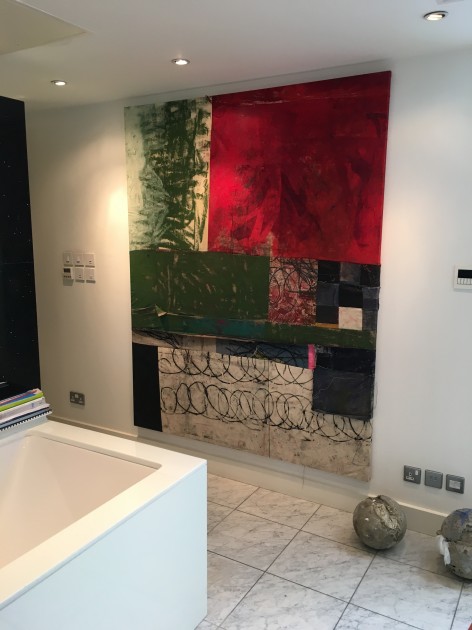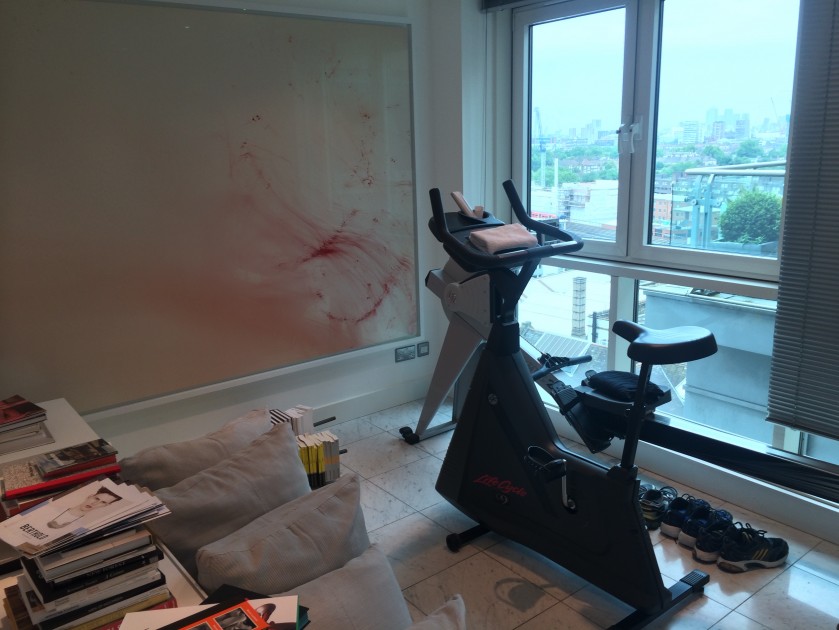 Have you ever presented your art collection publicly?
No, but we have regularly lent works to various museum shows and exhibitions globally. When you own a piece of work, you're often just looking after it for a certain amount of time. Is it ever really yours? It's important to allow as many people as possible to see it.
Is there any kind of artwork that can make you writing a cheque without any consideration?
…Well, of course there are always considerations to be made, but show me a work by Franz West or Sarah Lucas, to which it would be hard for me to turn my back.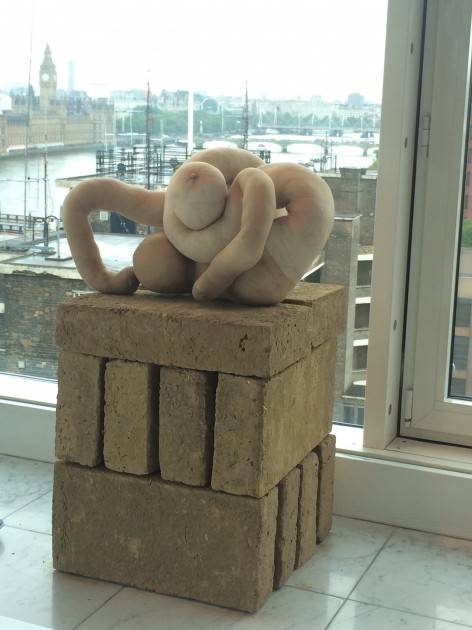 What is your most treasured artwork?
Probably a cement sculpture by Isa Genzken. I love the scale of it and how it is solid and brutal, but incredibly elegant and powerful at the same time.
What is your biggest regret regarding collecting?
That we don't have enough space to live with all the works of our collection.
How important is it for you to meet the artists who created the artwork?
It's definitely a bonus – it can totally change how you understand a piece of work. I love studio visits, which are a big part of the collecting process.
Do you rely on art advisors, or how do you make your decisions concerning purchases?
We do have an art advisor, which is very useful when you cannot make a clear decision about a piece. It is also useful to learn about new and emerging artists from people who are always looking at new things – that in itself is a full time job. In our case we usually find the artwork first and then talk it through with our advisor to make sure we aren't totally mad.
What is your advice to young and fresh collectors?
Go and see as many shows as possible; introduce yourself to the gallery owners and learn about their programmes. And also make sure not to lose yourself in the process.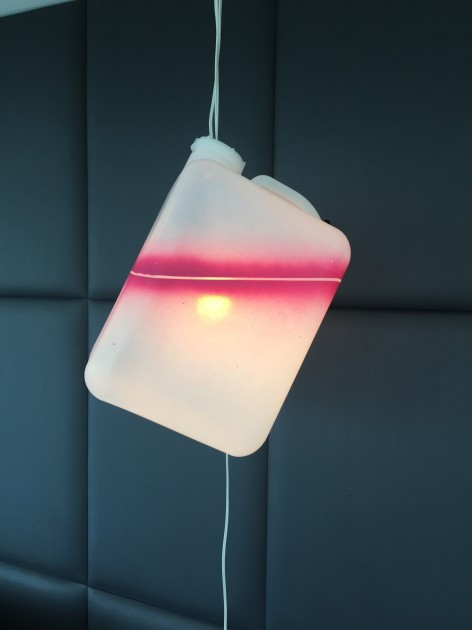 The Art World
You are friends with many artists and art advisors. Can you share with us any fun/memorable art experience?
Tracey Emin is a difficult one to beat on the dance floor, late at night.
Who inspires you in the art world?
It is often the young gallerists that impress me the most – people like Vanessa Carlos of Carlos/Ishikawa or Stephan Tanbin Sastrawidjaja of Project Native Informant. They have so much passion and energy for the arts and always put on strong, challenging shows.
Can you name three emerging artists who should be on our watchlist?
Katherine Bernhard, Korakrit Arunanondchai and Kaari Upson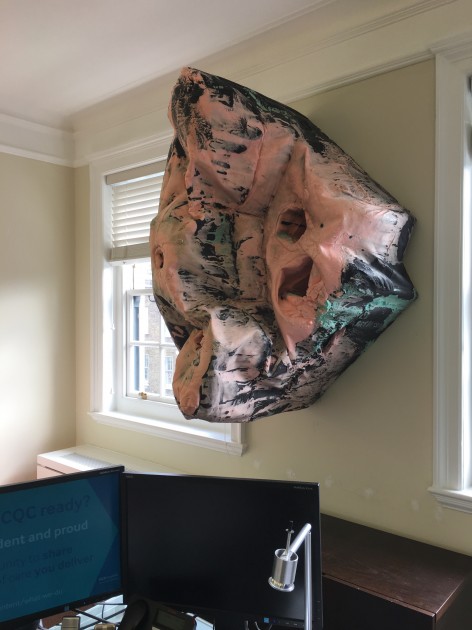 What are you especially excited about in regard to art in the next 12 months?
I am looking forward to the new Tate Modern, which is designed by Herzog & de Meuron's and opens in June this year. It's going to add 60% more exhibition space to the existing gallery, and the building itself is pretty amazing. London is so lucky to have something like the Tate. From a purely selfish point of view, I also love going to Art Basel Hong Kong and Art Basel Miami because they're great cities where there will be lots of fun parties and great art.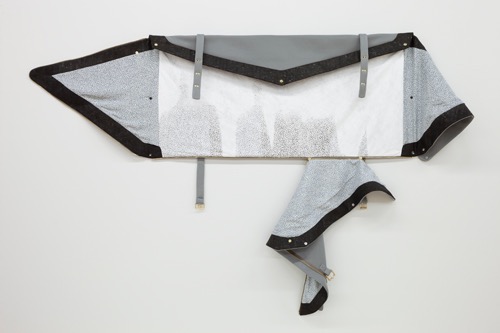 Fashion and Art
We are aware that in the fashion industry there's a phenomenon of "one day you're in and the next day you're out". As a fashion designer, do you think this applies to the contemporary art scene too? What do you think of "trendy" art? What's going be to "in" and "out" in your perspective?
Sometimes the art world, like fashion, comes across as superficial and decorative. If I think a painting would look good on the wall, then I walk away from it. Art should be challenging while fashion is all about creating a look and a mood for one season. The good thing about art is that it usually comes from a much deeper and emotional place; whether that is disturbing or beautiful – it's there to last. If it doesn't have these qualities, it will date very quickly.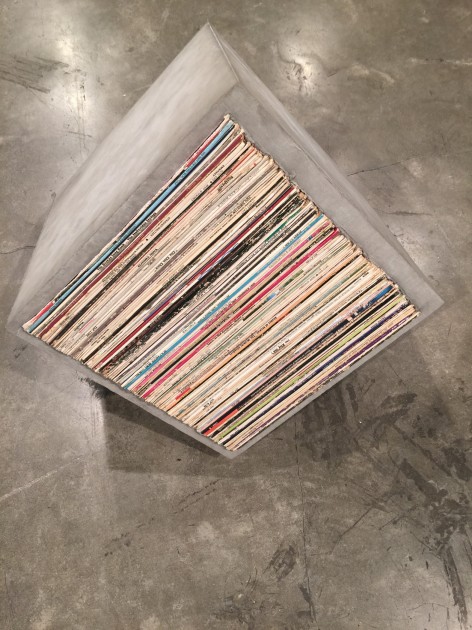 You have an interest in artworks made of relatively unconventional materials like concrete, cement, stainless steel. Why? Do you think this is influenced by your designer's natural instinct as you often play with fabric material and texture in your daily work? Has art inspired you in any way for your menswear design?
I like strong materials like concrete, metal, wool felts, technical materials; anything that feels slightly different, and behaves and looks structural. My work is all about curved silhouettes and shapes. I never look to art for inspiration but always end up including it somehow in my design collections.
What's your outfit like when going to an art fair? Which art fair(s) is the most stylish in your opinion?
I always make sure to wear comfortable shoes – fairs are big, and blisters just won't do. People know my label for its oversized coats, so I'm often wearing one of those too. They're there every season – roomy and lightweight. I think people at Frieze London have fun with their outfits and dress more fashion-forward than people at other fairs. At Art Basel, everything is in the finest good taste, which makes it a bit boring. Art Basel Miami, however, is great – the outfits are often very short, revealing and colourful! It makes for some great people-watching. It's not the chicest, but who cares about that.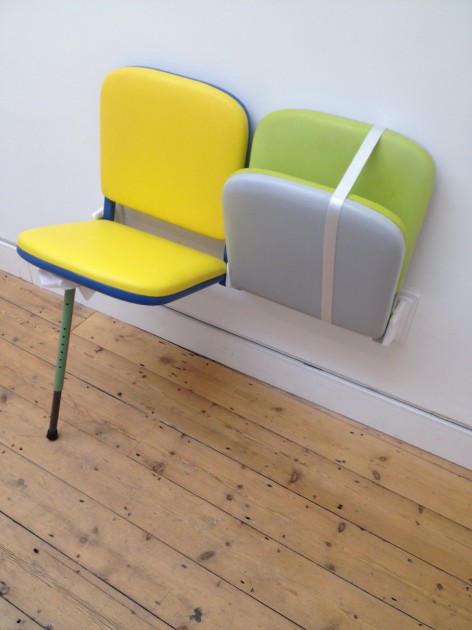 Read more about Raimund Berthold
Instagram: @berthold_uk
A selection of artists Berthold collects
Andy Warhol
David Altmejd
Isa Genzken
Wolfgang Tillmans
Sarah Lucas