Charles Tong is the Executive Vice Chairman of the Board of Tomson Group Ltd., a large investment holding company in Hong Kong, Macau, and Mainland China. He is devoted and passionate, not just as entrepreneur in real estate and art, but also as an art collector. While running a private art space, C+, in Shanghai's downtown area along the Huangpu River, he also set up Artcare in Beijing 2017 to offer art-related services. With his teenage years spent in the United States and educated in Boston, he has been collecting both Chinese modern and contemporary artists as well as international artists for a decade.
Larry's List has talked to Charles Tong who describes his passion for art, how he integrates art into life through his business projects, the motivation behind establishing Artcare, and also his latest purchased artworks.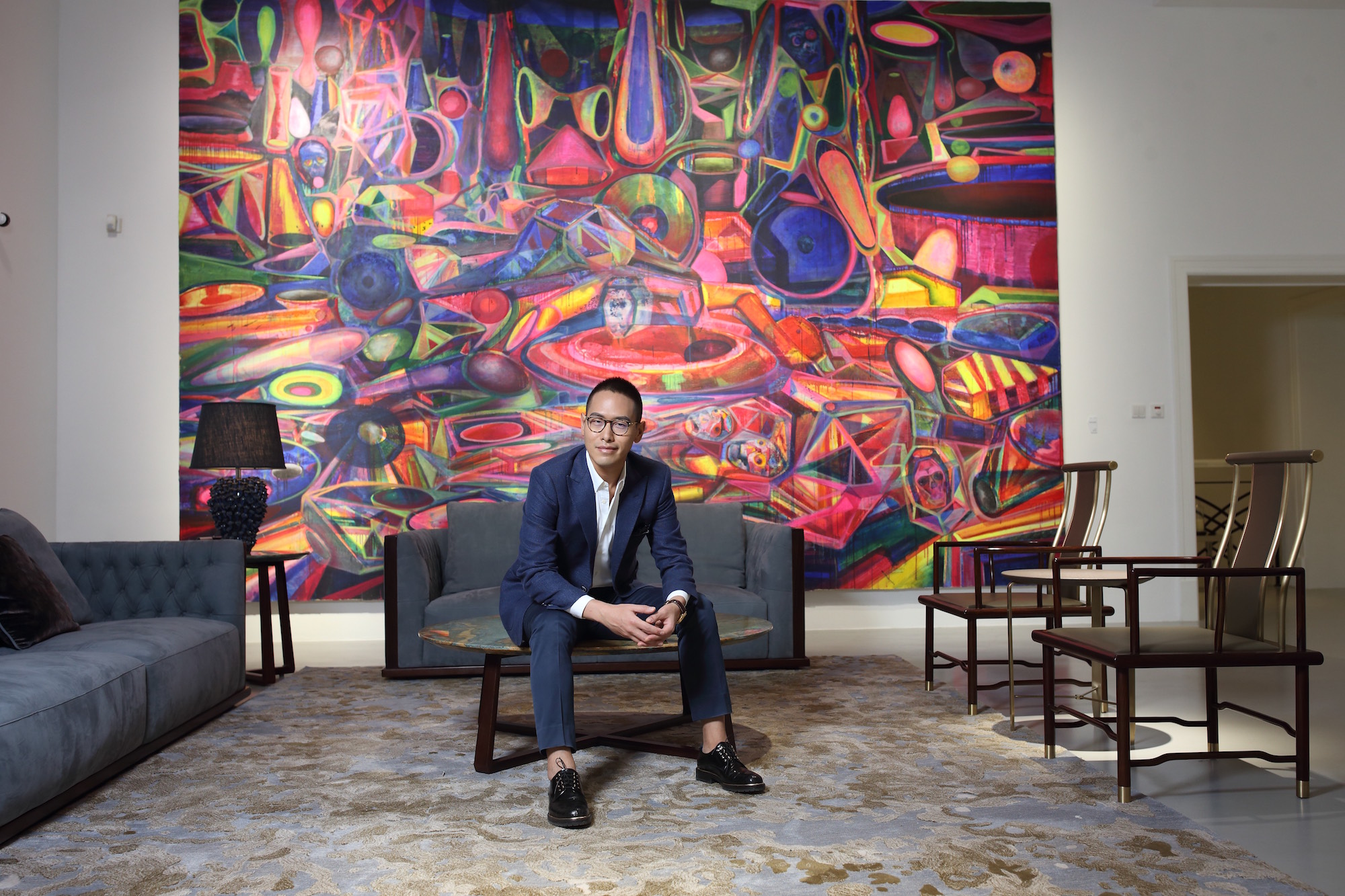 Collecting
How was your interest in art developed? How have you been influenced by your mother who has got Golden Horse Award for Best Leading Actress?
My mother portraits her role very keenly as any good actress; more importantly, she has a sharp eye for good scripts, good directors and good actors as any excellent producer. She is good at integrating various resources to serve an outstanding goal.
There is one line in Tomson's renowned production, Farewell My Concubine: "only crazy ones can succeed", meaning only when a person devotes oneself to art wholeheartedly and even paranoidly can one do well in the field.
This line reflects how my mother and I recognize good artists. In today's materialistic age, when an artist can fully devote and express his aptitude and romanticism in some unique ways, he is worthy of esteem.
How did you start collecting art? What is the main motivation behind your collecting?My parents have collected many Chinese contemporary artworks, such as from Pan Yuliang, Zhang Daqian and Chen Yifei.  Their works have enlightened me. I like modern art mainly under the influence of Liu Yiqian and his wife Wang Wei, property owners of Tomson.
The main motivation behind my collecting is, firstly, if I think some modern artworks are up to my taste, I can immerse myself in them and they quiet me down; and secondly, we feel that our real estate projects, such as Tomson Riviera, need more works of art to express our aesthetic attitude in public space.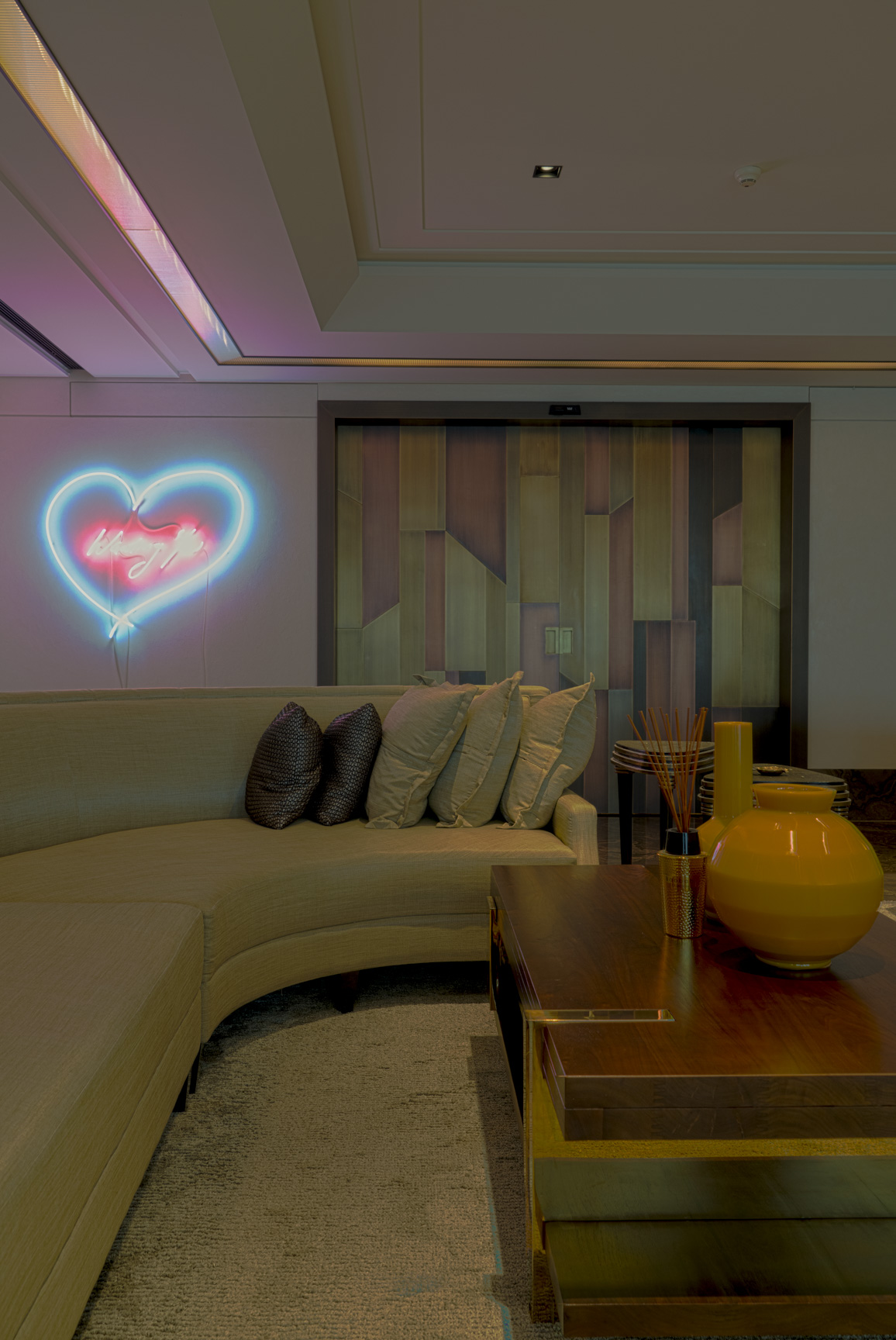 Why would you like to focus on artists from the 70s and 80s in your collection? Are you more interested in Chinese or international artists?
This is a gradual process. At first, I followed He Duoling and Zhou Chunya, who are both in advanced age, artists of the 1950s.
Then, I found I identified myself with my peer artists more, such as Qiu Xiaofei, Liu Wei, Sun Xun, Jia Aili, Huang Yuxing and Zhan Wang, whose works have their own tension.
As for foreign artists, I have collected works of Oscar Murillo, Ugo Rondinone, Tracey Emin and Nobuyoshi Araki in recent years, but the main collection is still from Chinese modern artists.
Is there any particular type of art that has consistently attracted you, or anything that unites all the works you have acquired?
Lines. I am quite sensitive to lines, various lines that are full of tension. For example, Liu Wei's work 'Purple Air' with positive strength has always been hung at my home.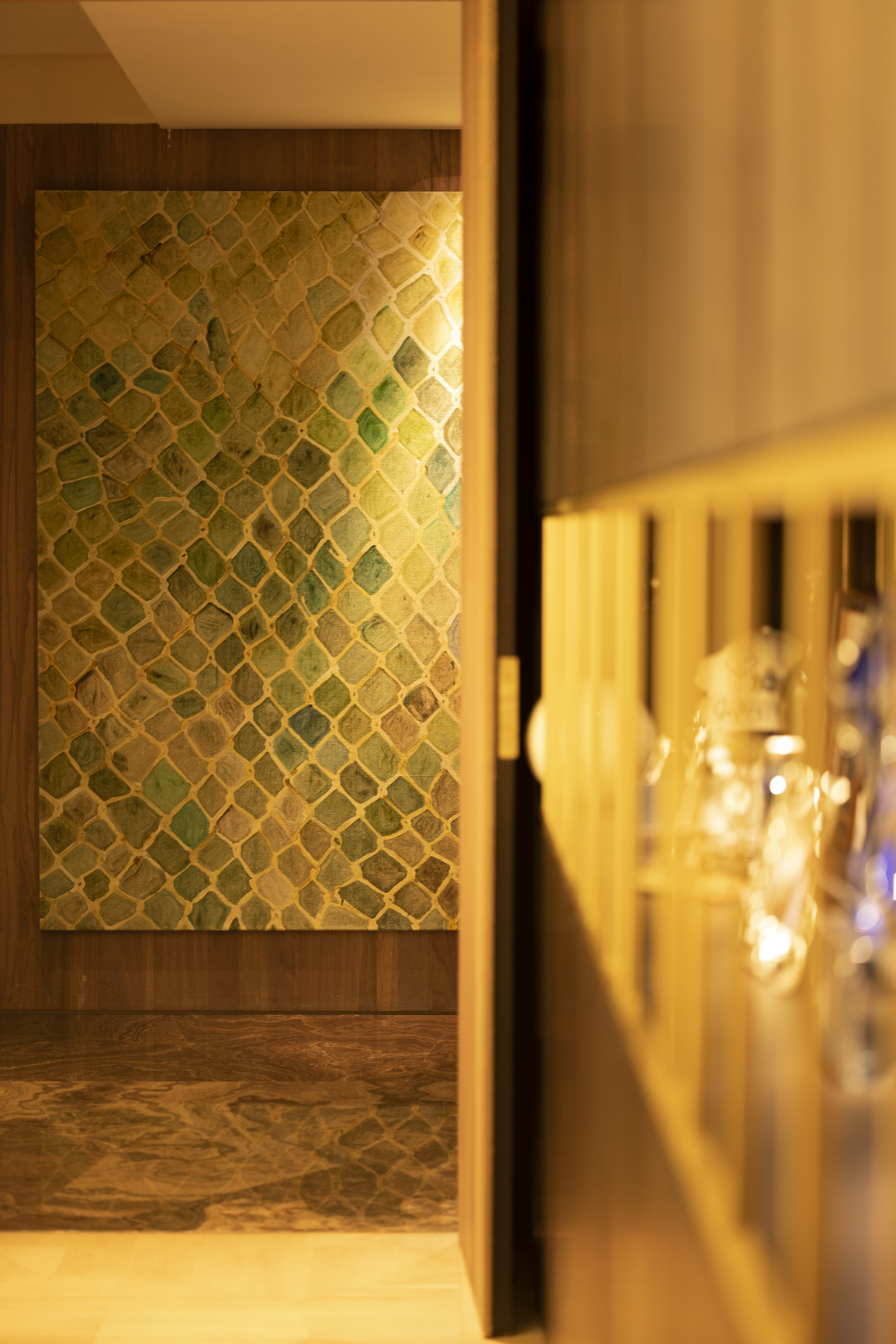 What were the first and the latest artworks you purchased?
The first one is Zhou Chunya's 'Peach Blossoms'. Recently, I looked at many Chinese and international artworks, such as Cai Guoqiang's works on fireworks. We also attended and sponsored his production in Florence.
How many artworks do you own? Where do you display your collection?
I can't remember the number of artworks I own. Now I often display them in the public space of Tomson Riviera as well as my private collection space, C+ collection.
Would you wish to presentyour art collection publicly?
I don't have such a plan at the present.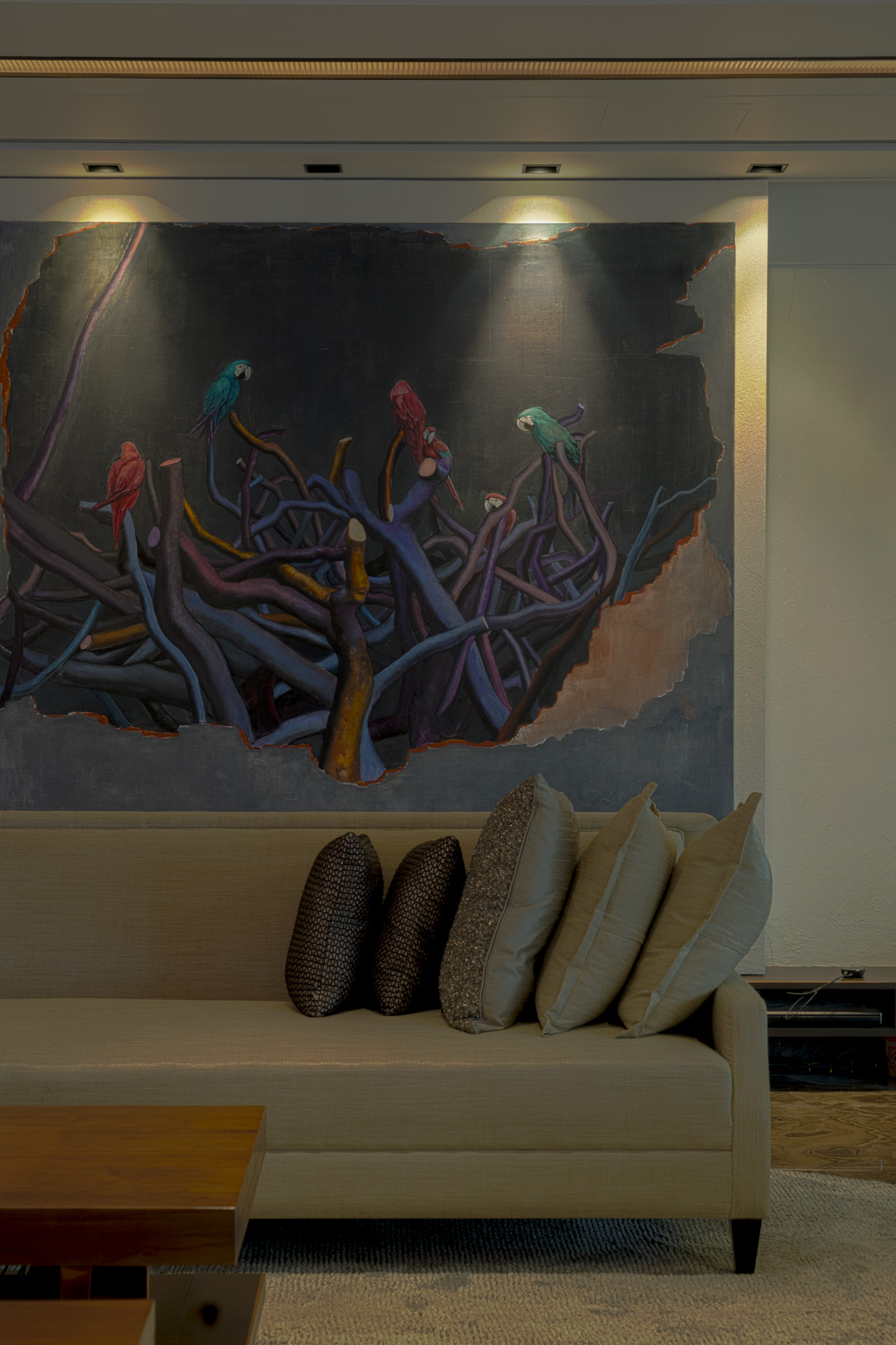 What considerations guide you to make a purchase?
I gather information and mainly browse various mainstream art websites and magazines. Of course, communicating with veteran collectors and close friends is more important.
Is there any kind of artwork that can make you write a cheque without any consideration?
[Laughters] There should be one, but I have not encountered it yet.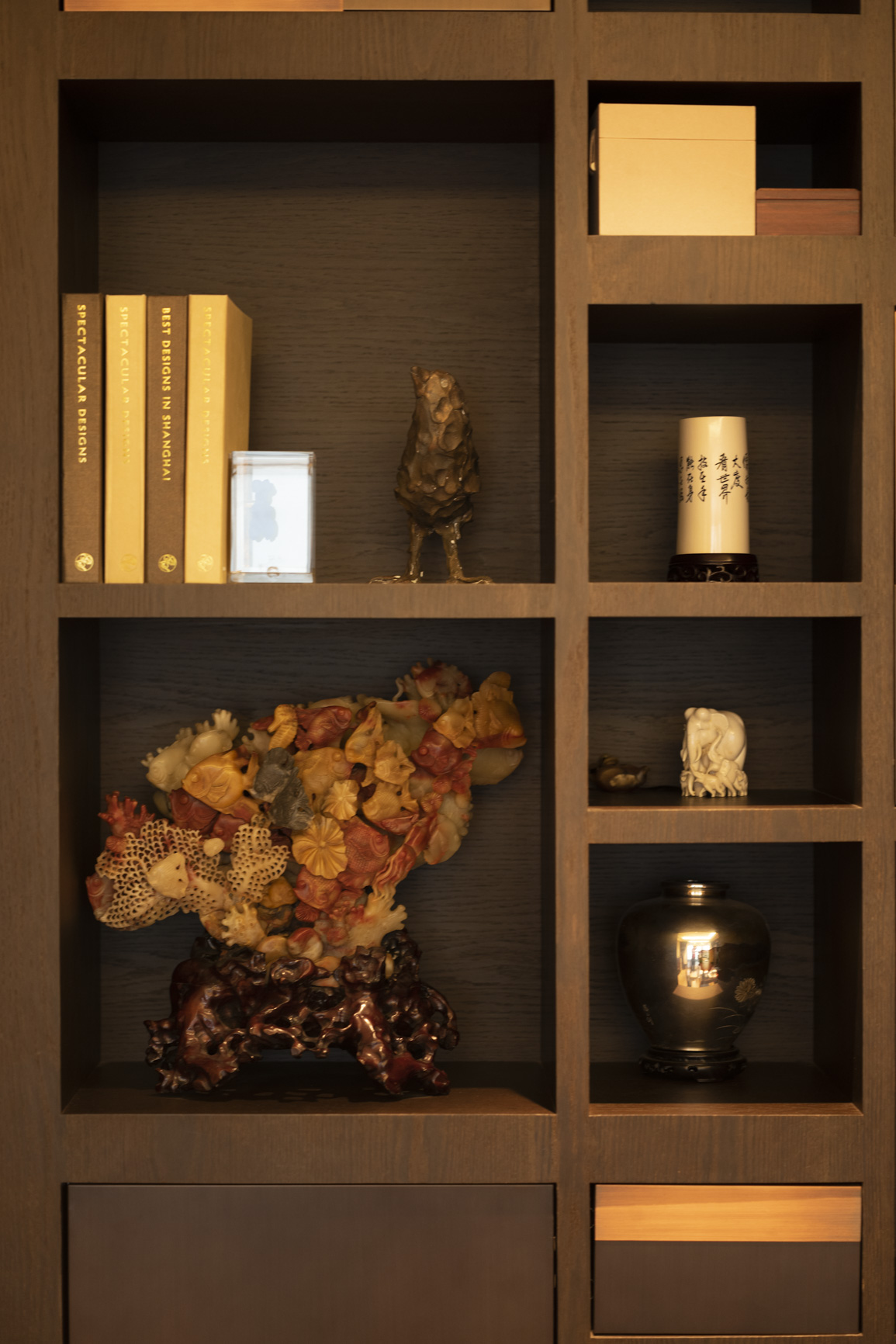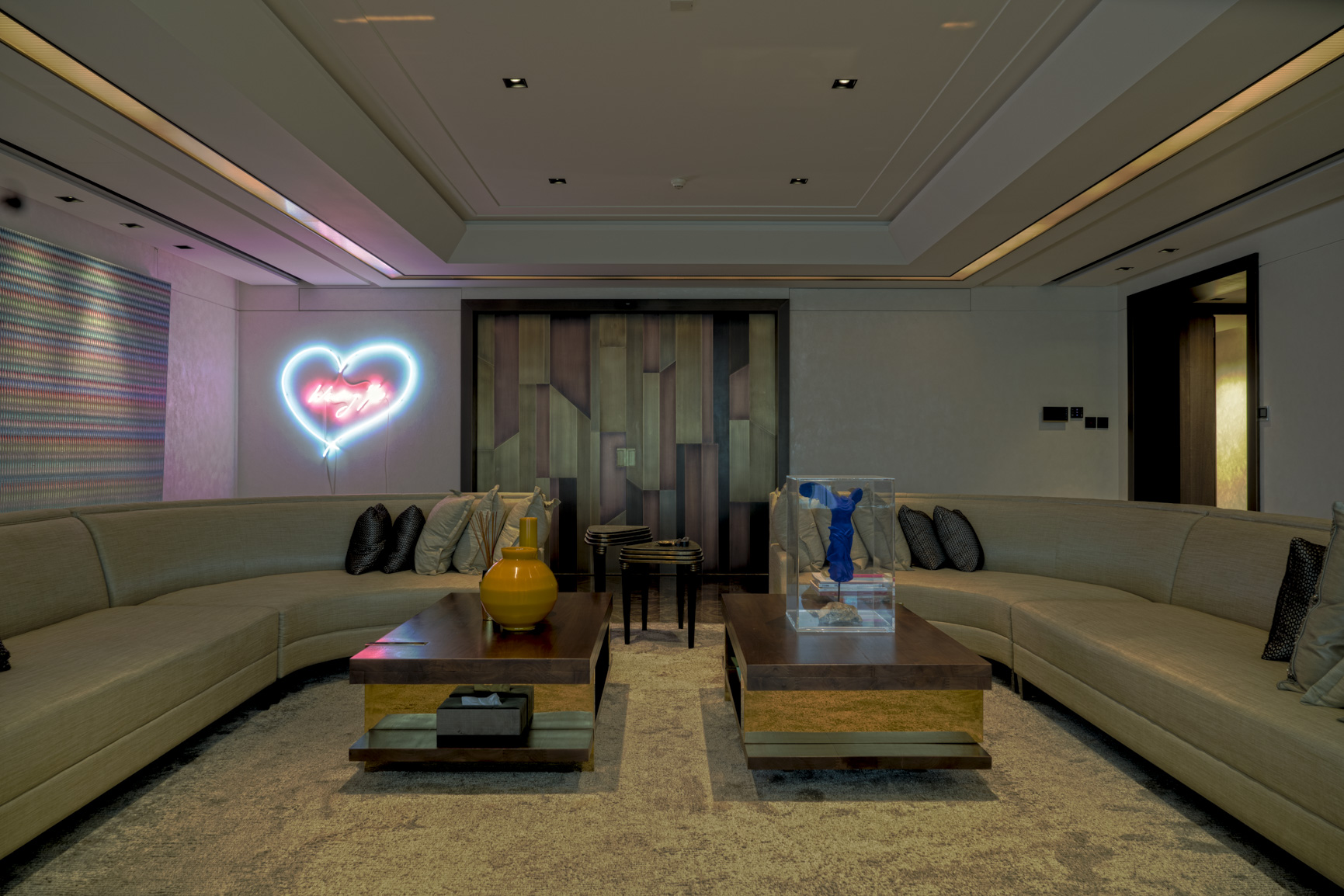 You often talk about the concept of bringing art into daily life. How do you realise this yourself with your art collection?
"Art should be integrated into life." Our main business is property development in luxury sector, but apart from building houses, we also pay attention to what kind of life these houses should bring to its owners.
All these works should be powerful enoughtoinfluence and integrate into the surrounding spaces and influence people's life. For example, Zhan Wang has a large work 'Artificial Garden', which is a silver-plated rockwork sculpture sitting quietly in the garden of Tomson Riviera.
Actually, it references to a garden from the Qing Dynasty in Shanghai facing our project across the river – "Yu Garden", which originally designed to put miniature landscapes into a private garden. They built a rockery with stones from Lake Tai, and retired officials of the Qing Dynasty were able to read and play musical instruments there.
A garden built 200 years ago is on the west bank of the Huangpu River, while a contemporary garden is on the opposite side of the River. We shaped a contrastive and interesting space. Our property owners play with their children in the garden or just sit there. They can see a setting in line with Chinese people's imagination of gardens while at same time, beyond their expectation. Isn't it very interesting?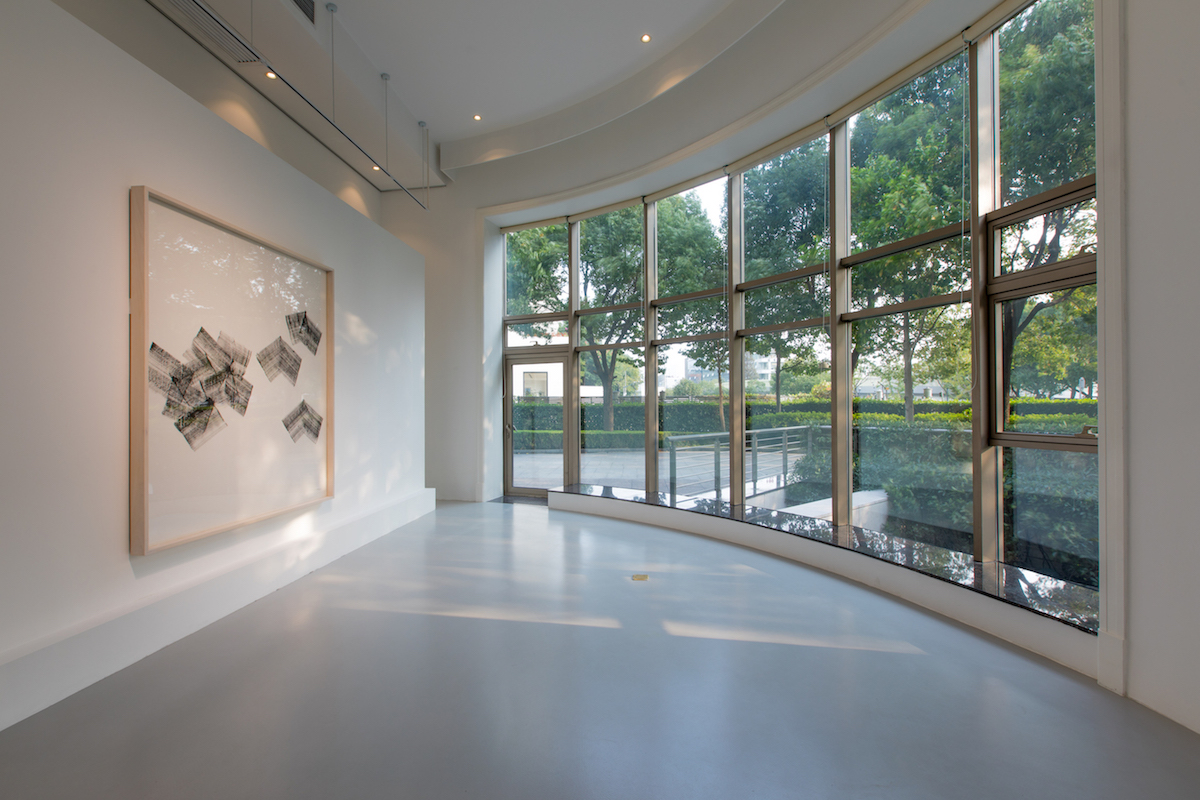 Art and business
As one of the heirs and Vice-Chairmans of the Board of Directors of Tomson Group, how do you merge contemporary art into your business?
The ultimate spirit pursued by artists is consistent with Tomson Group's philosophy on building top luxury residences. I always state, "Tomson Riviera is an art museum". We can see that many buildings with hundreds of years of history in Italy and Japan are artworks of themselves; they also house many artworks within. They represent the culture of their periods.  Tomson's projects should just be such a carrier of culture. Michelangelo signified modern art during Renaissance age, when the Sistine Chapel's dome carries modern art of that period, why can't Tomson Riviera just do same?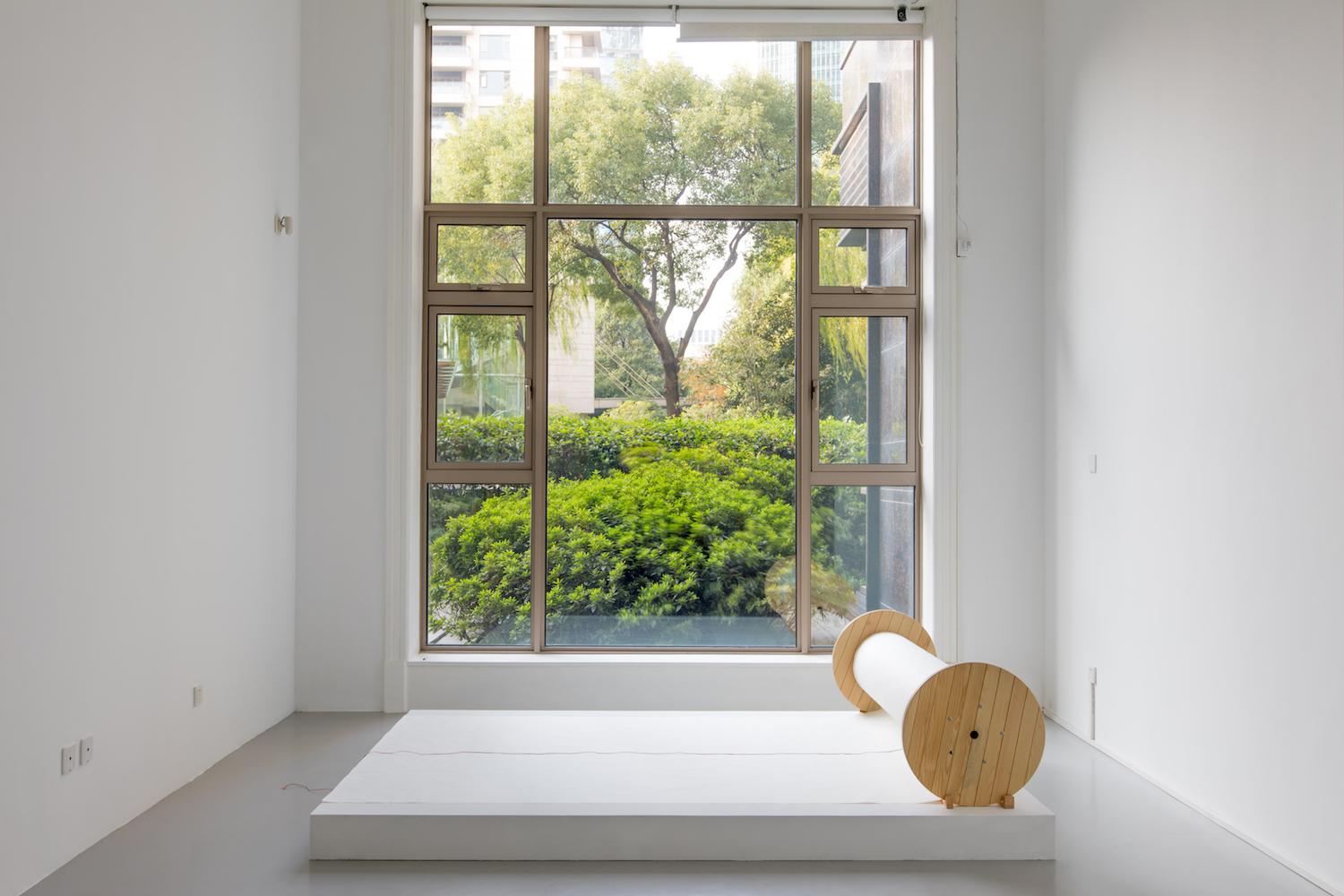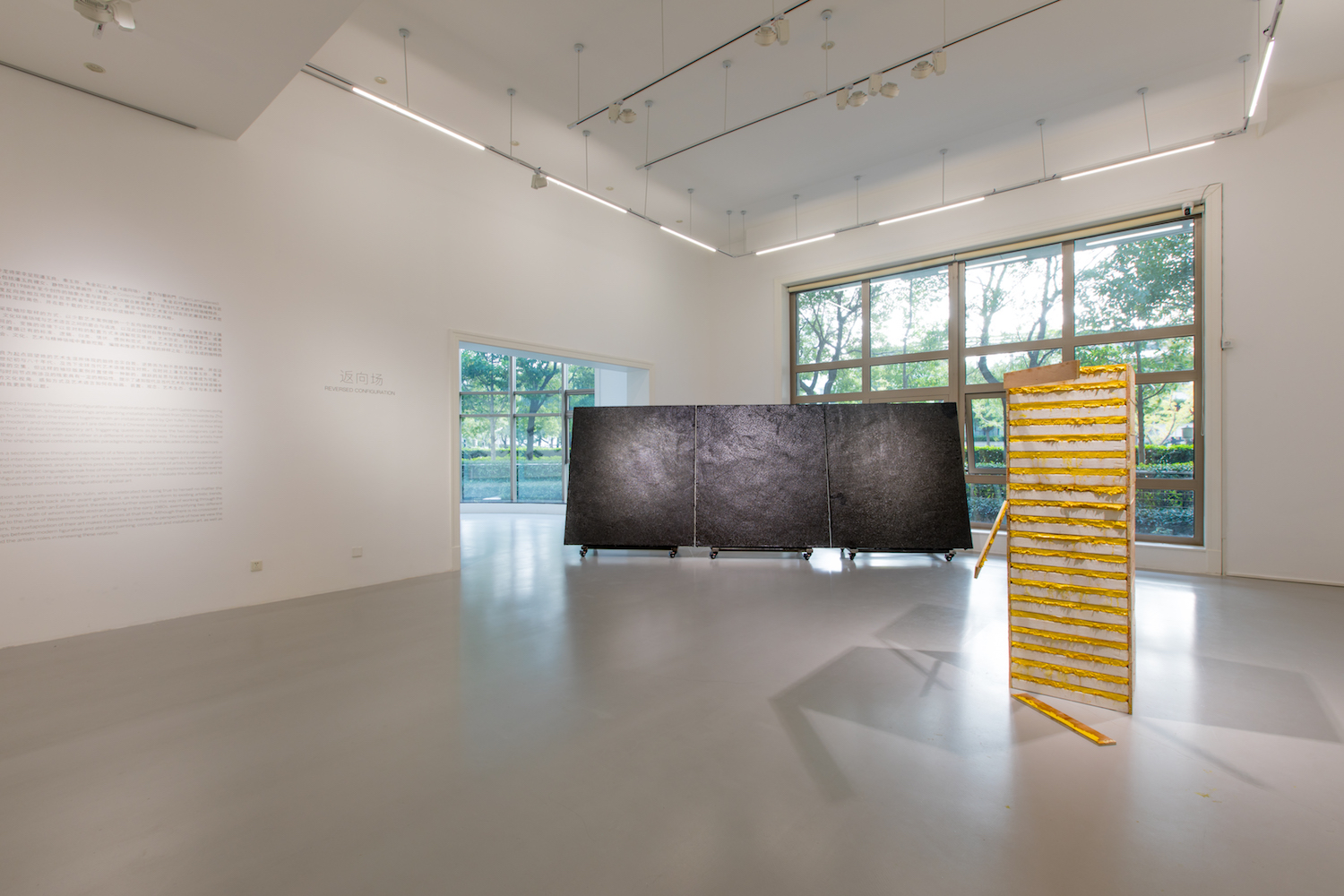 What motivated you to set up the art company, Artcare? How does your company serve the needs of art collectors and artists?
First, the art market is never a very transparent market, so reputable and professional consultants are always in need to help one to understand market trends and even provide evaluation and financial services.
Second, the work involved in collecting art is actually very troublesome. After artworks are acquired, they cannot just be put aside. There are many trivial tasks such as maintenance, transportation, installation and framing. I hope to provide more assistance through Artcare.
What is your vision for Artcare in the upcoming five or ten years?
In terms of functions, it will form four business areas including art finance, art consulting, art management and SAMAS new media art workstations, having their own independent functions and also supporting one another.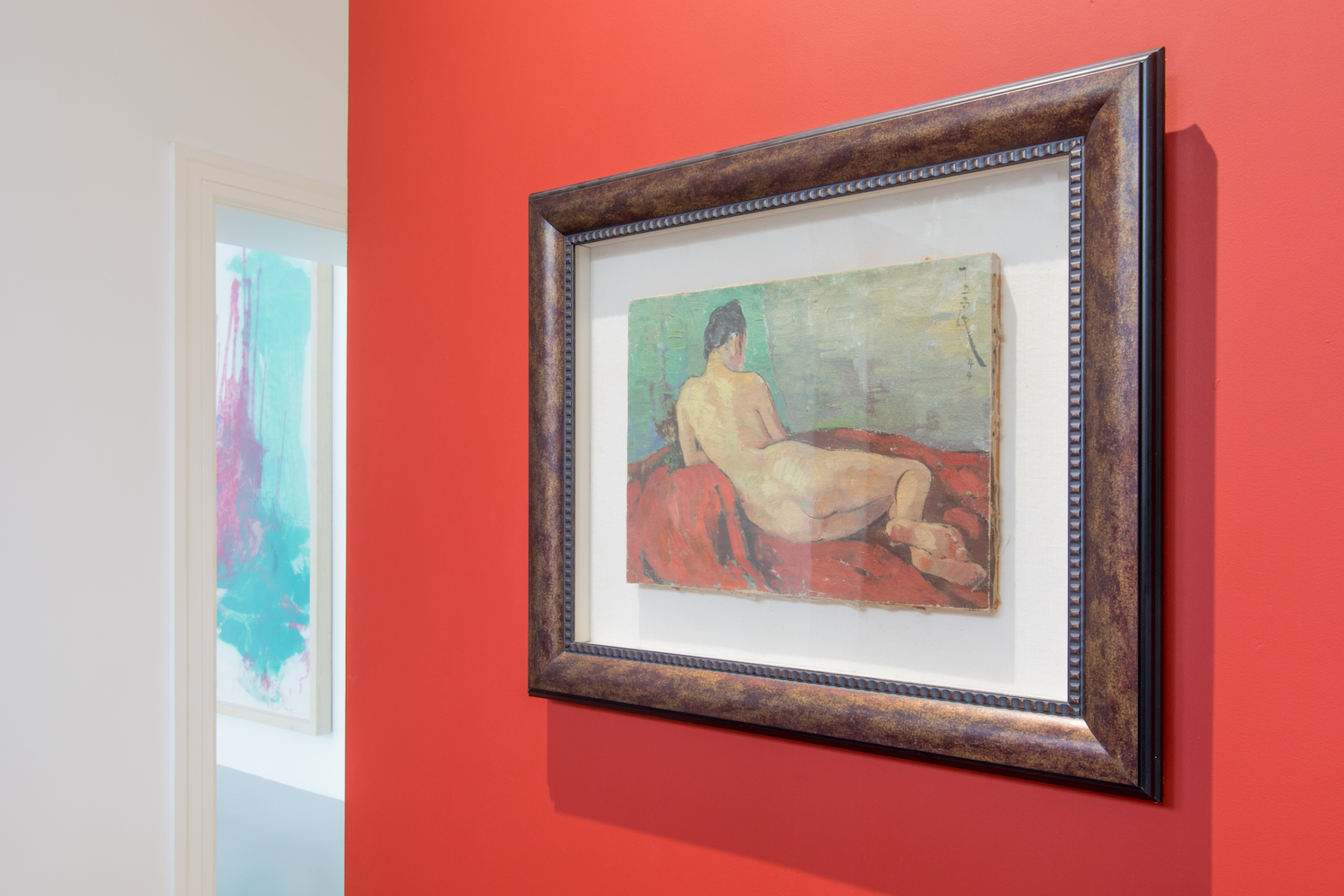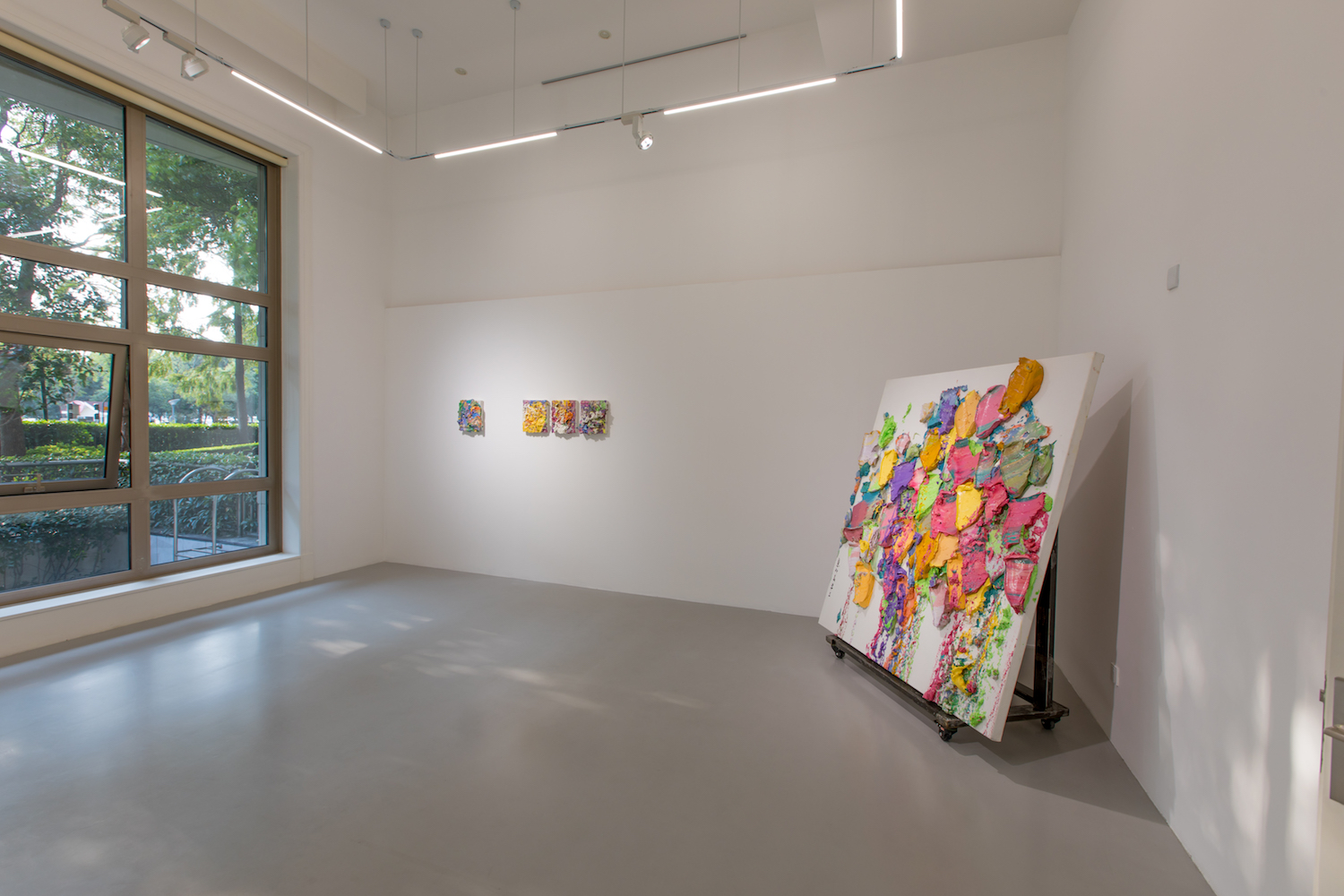 For you, what are the essential qualities of a successful art entrepreneur?
I think we must have patience. China's modern art market is actually still under-developed, though is more mature than ten years ago. Compared with the current international market, it is still in the early stage to enjoy the Chinese economic dividend in terms of the audience scale, professionalism and conformity with the world market.
China's economic upheavals still exert great influence on the modern art market's growth, but given the population basis, the economic dimensions and the expansion of second-generation and even third-generation entrepreneurs, as long as they have more extensive ties with the world, the modern art market will get better and better.
What our Artcare needs to do is to participate in market cultivation continuously and determinedly and serve collectors patiently.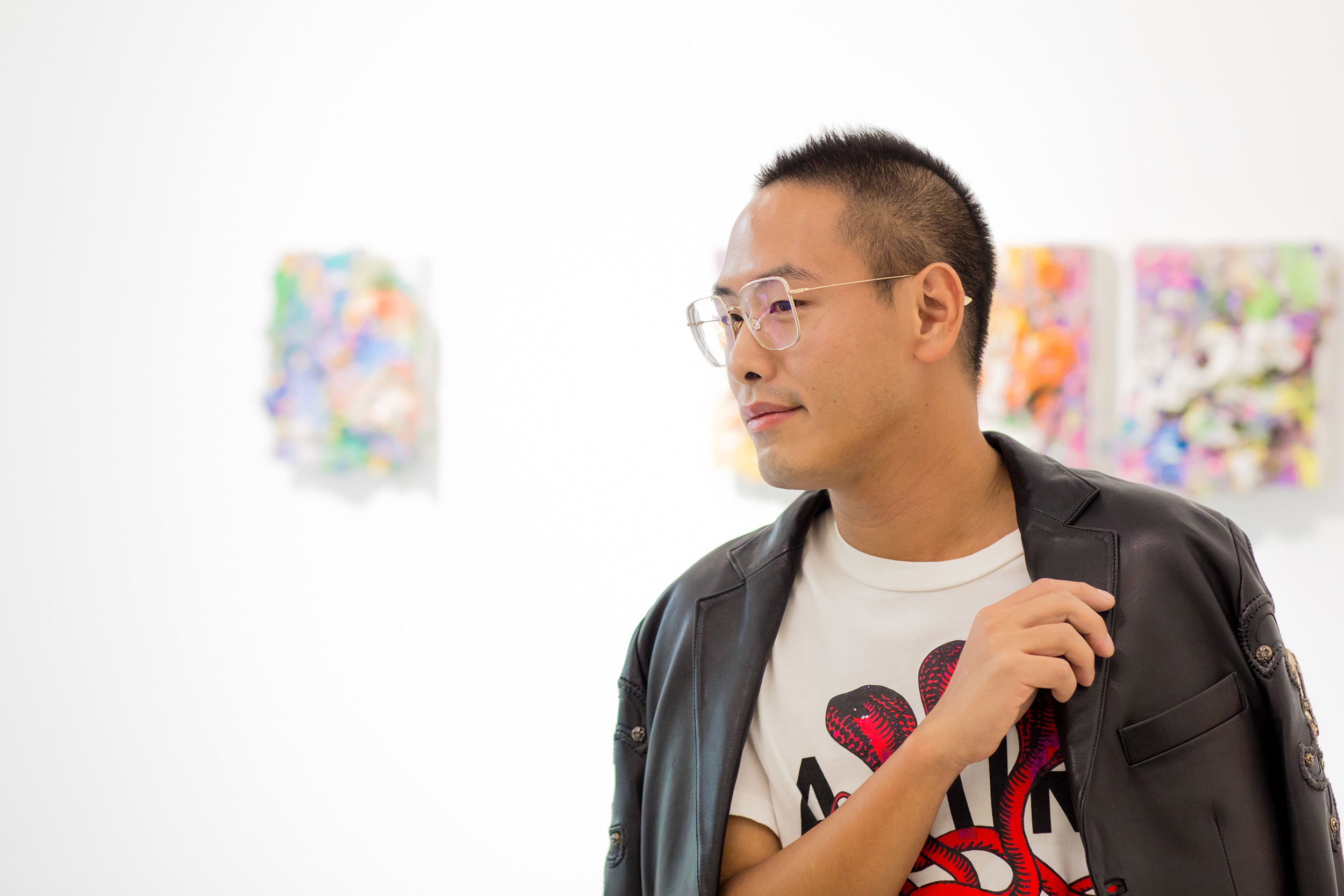 A selection of artists Charles collects:
Liu Wei
Oscar Murillo
Pan Yulin
Zhou Chunya
Tracey Emin