Amy Phelan, the former Dallas Cowboys cheerleader, and her hedge-fund-manger husband John Phelan have amassed a flirtatious and brave collection of works by Andreas Gursky, Ed Ruscha, Cindy Sherman, Richard Prince and others. They also own several works by artist and photographer Marilyn Minter that were inspired by Amy Phelan herself when the artist was searching for lips like Amy's. Amy Phelan also serves on numerous museum boards and councils including the Whitney Museum of American Art, MoMA, The Meadows School of Art and Aspen Art Museum, and has chaired and co-chaired benefits such as the highly anticipated Aspen Art Museum's ArtCrush. With her magnetic personality and distinctive taste, her specially designed residence becomes a vibrant social hub every summer gathering acclaimed artists and gallerists alike.
Amy Phelan told Larry's List how a piece by Thomas Ruff changed her collecting habit and how her home is specially designed for displaying artworks.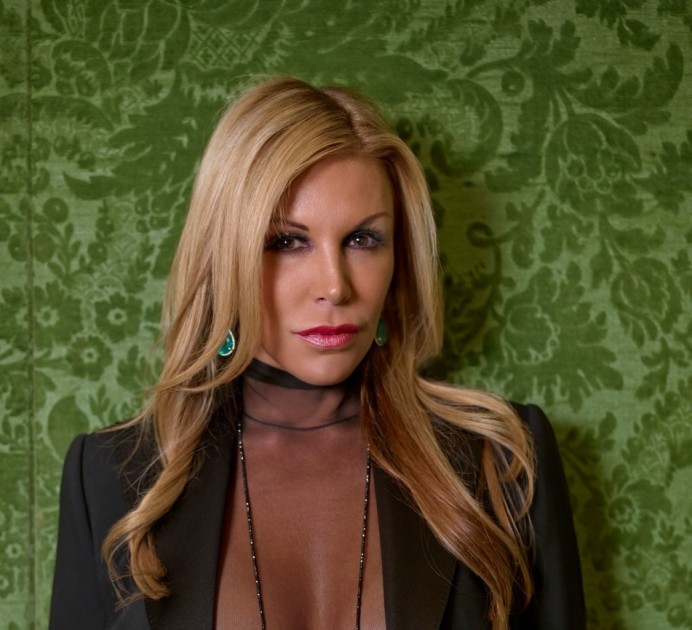 Collecting
What made you want to start collecting art?
My husband John and I became interested in collecting about 15 years ago, when I first moved to New York. We bought an apartment and started collecting art to hang on the walls of our new home – an activity that would be great as something to do together as a new couple. So, initially it was born out of desire to have something on the walls, but it really quickly turned into a passion for both of us.
What is the main motivation behind your collecting?
I am perpetually a student of art. The only way to learn and to appreciate is to get out and see as much art as you can and really absorb what you are looking at. We are always learning about new artists, new bodies of work, or even older bodies of work that maybe we had not known about before we started collecting. The collection is always reinventing itself, evolving and changing, and in turn challenging us to be open and trust our instincts.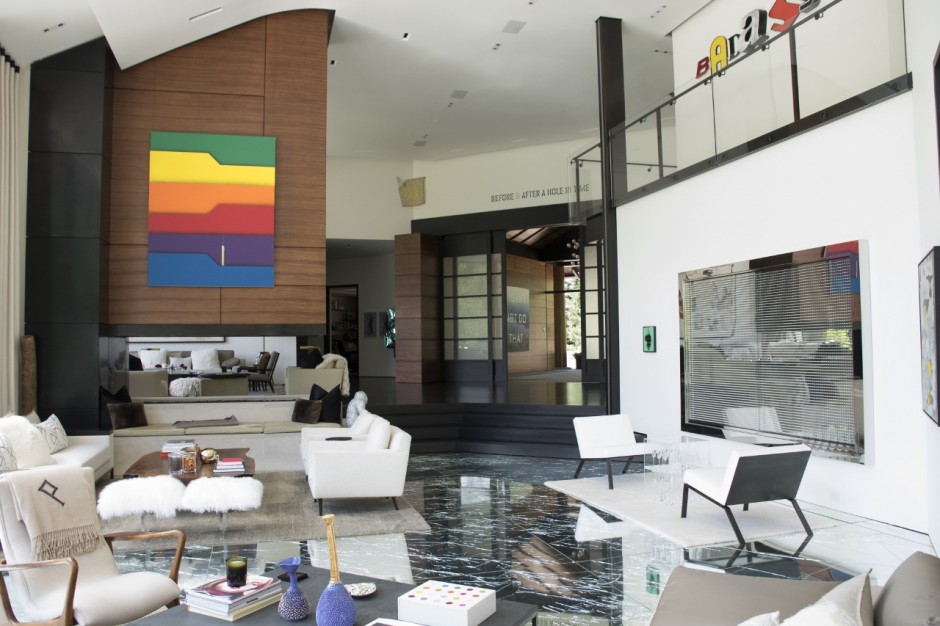 In your collection, do you focus more on emerging or renowned artists?
We really try to support both emerging and established artists. I think artists are really such incredibly special people who have this God-given talent and are sharing it with the world and expressing themselves through their work.
Is there anything that unites all the works you have acquired?
We love works that create a visceral reaction within us – humorous, sexy, and arresting. We tend to collect figurative work. But our minds are open to different kinds of art, as long as it's something that moves us.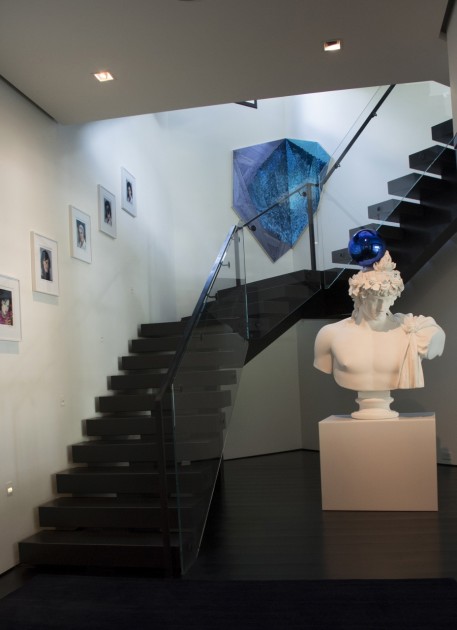 What was the first artwork you purchased? How many artworks do you own?
The collection really began with classic works of modernism by Picasso, de Kooning, and Dubuffet, but the first piece John and I purchased that defined our collection was a nude photograph by Thomas Ruff. The piece has a sensuality that really sparked a change in direction in our attention, and we've been pursuing that spark ever since, with over 887 pieces and growing!
How are your homes specially designed to be fit for displaying various artworks?
Chris Stone and David Fox, of StoneFox Architects, have a keen sensibility when it comes to gorgeous design that enhances any artwork: crisp, clean lines, soaring ceilings, and elegant materials.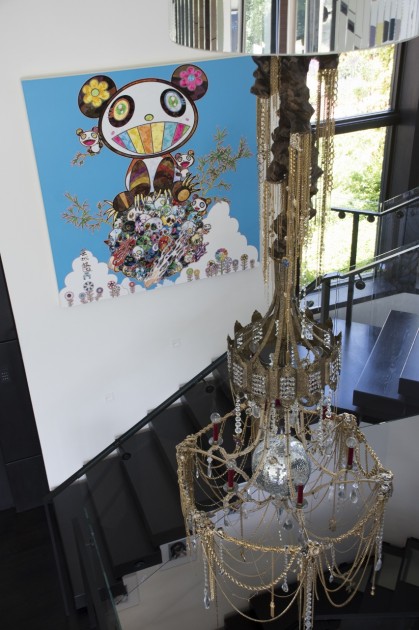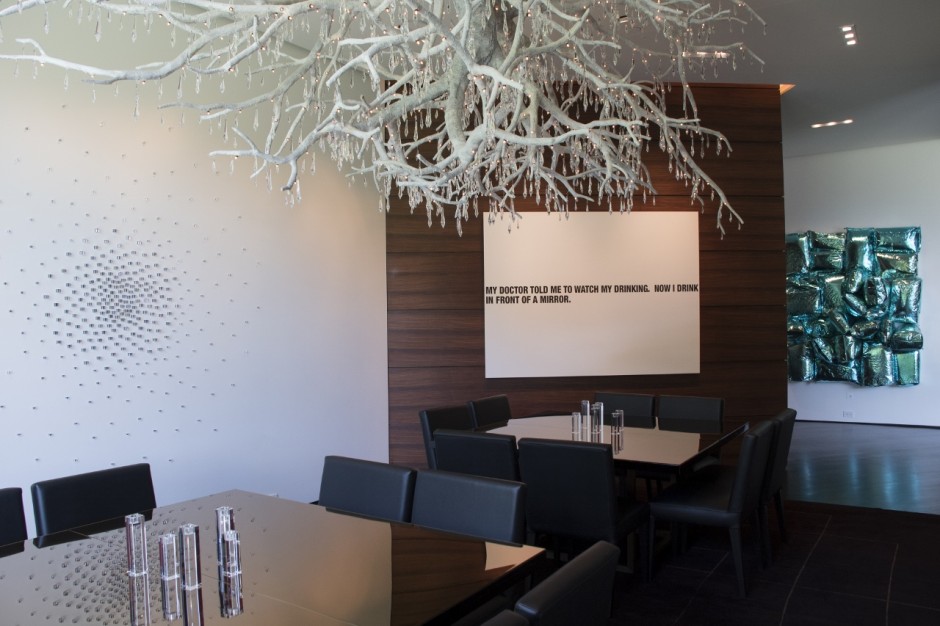 Have you ever presented your art collection publicly?
We like to loan works when requests come in, so we regularly have pieces out at museums and other institutions. We think that it is incredibly important that an artist's body of work is presented, seen and appreciated.
What considerations guide you to make a purchase? Is there any kind of artwork that can make you write a cheque without any consideration?
We really live and breathe "buy what you love and can't live without."  It's so important to acquire works that you truly love and want to be around and live with.
What is your most treasured artwork?
That's impossible! I cannot pick just one piece to crown as most treasured. For us, buying and collecting art and supporting artists and organizations is a way of showing gratitude. That is our artistic outlet, having the ability to choose works we like is really a form of self-expression.
How important is it for you to meet the artists who created the artwork?
Incredibly important. I am in awe of the talent that pours from these people, and I'm so lucky that I can consider many of them close friends. Supporting and nurturing their talent is a tremendous honor. One of the amazing things about collecting contemporary art, and especially collecting living artists, is the opportunity to meet them, and if you're lucky enough, to be friends with them and have the opportunity to talk to them about their work. It really adds such a priceless value.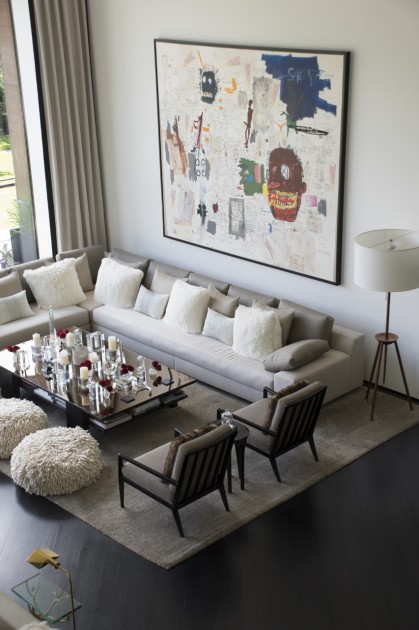 What are the challenges and advantages of collecting as a couple? How do you resolve when the two of you have different opinions over artworks?
We generally agree when it comes to what pieces we want to live with. Sometimes there are differences in opinion, but that's what is so great about collecting together – it's a process to discover things about your partner and build something as a team.
Can you share how you are also engaging your daughter in the art of collecting?
Our daughter has an incredible talent and eye for both creating and collecting art. We really try to encourage her on expressing herself with art either by creating or engaging with works and artists.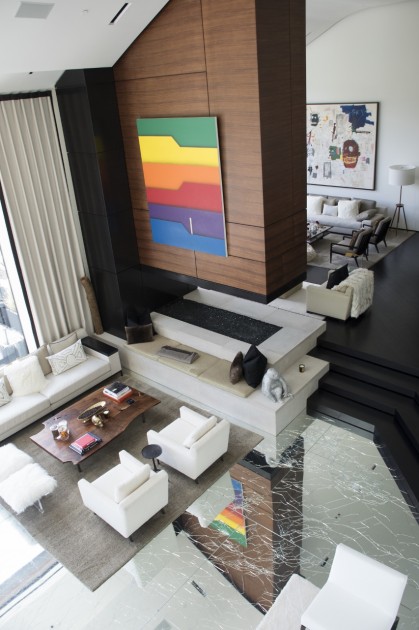 The Art World
What was your happiest moment being involved in art?
Our happiest moments are supporting and encouraging the artists and art communities we are involved with.
Who inspires you in the art world?
It's really all about the artists – I cannot stress that enough!
Why has art become important in your life? Is it a passion or an obsession or both?Absolutely both. I don't consider myself to be artistic or musical or harness any of that type of talent. Like I said, I really feel collecting and curating my own collection is a form of my own artistic identity and self-expression.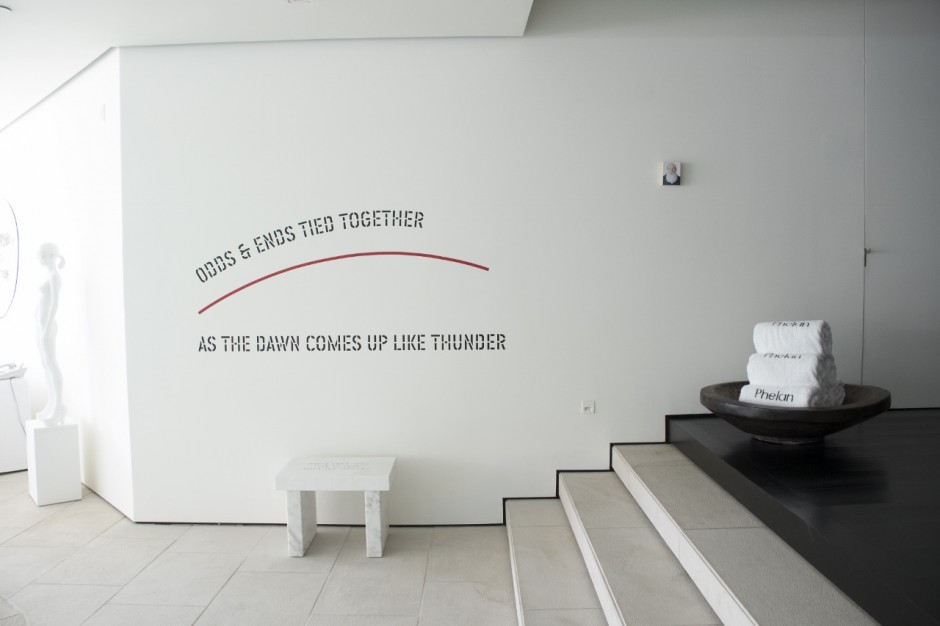 Be yourself – Marilyn Minter's muse
You are actually one of Marilyn Minter's muses. How did you get to know the artist and how was the experience of modeling for her art?
We were lucky enough to be introduced to Marilyn by our dear friend and Aspen gallerist, the late Harley Baldwin. After gushing about her work, he suggested a commission, which opened the door to an amazing friendship. The experience was indescribable. How do you put into words sitting for a genius? It was a priceless experience that I feel so lucky to have been a part of.
Besides collecting, you have always been very actively involved in various art committees, boards and councils. What do you think about these experiences?
To me, being involved in these committees and boards are a way to ultimately support the artists and an opportunity to meet really interesting and creative people. Being able to contribute to the vision shared by the artists, curators, educators and collectors involved in these organizations that does so much for the arts communities is such a rewarding experience. I really believe that where art flourishes, culture flourishes – and when culture flourishes, people flourish.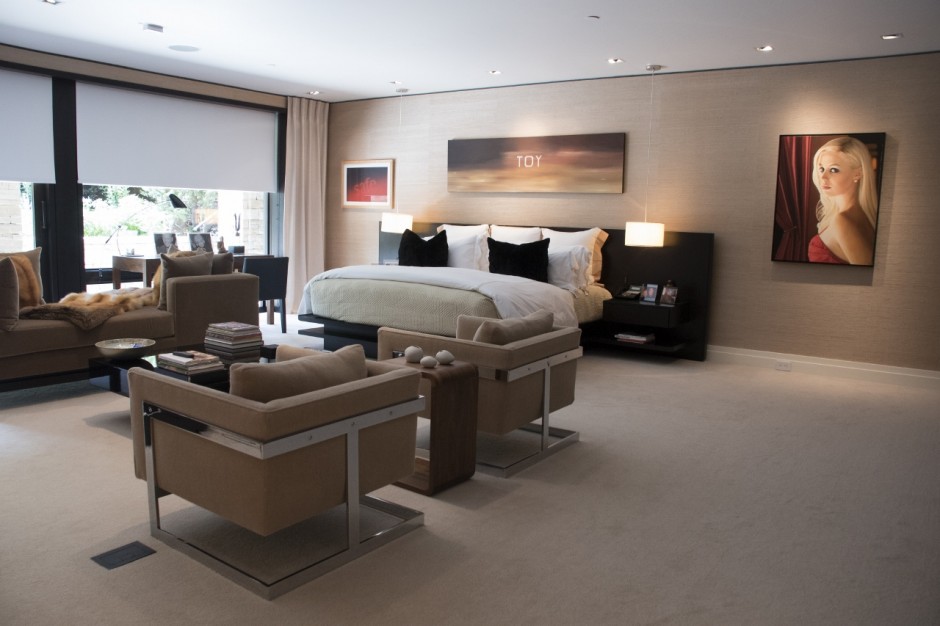 On your Instagram, it's written "Be yourself – focus on what matters – purpose and gratitude = happiness. Do not judge others." Is that your life motto? How is it interpreted in the perspective of art?
It really is so important, especially in these times that acceptance, graciousness, and happiness rules supreme. Without that, what's the point? The art I am drawn to – the artists I love – the arts communities we support – I believe really embody this attitude. It's really an attitude: "Be Yourself," and when it is authentic, it can move mountains. I feel we are stewards of the work, and I am so grateful to be able to collect and live with the amazing pieces we own.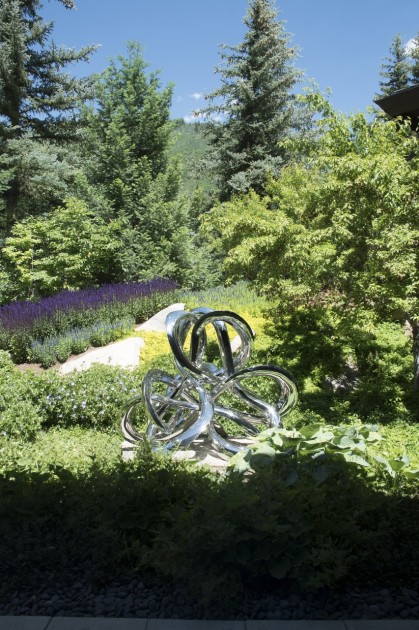 Instagram: @amyphelan123
A selection of artists Amy collects:
Ed Ruscha
Friedrich Kunath
Lawrence Weiner
Marilyn Minter
Teresita Fernandez
Ricko Leung