Originally from the banking world,  28 year old Filipe da Costa Leite made use of his finance background to combine it with another passion his: contemporary art. After working for Roland Berger Strategy Consultants in Munich and then for Credit Suisse in Zurich and Singapore, he departed for London to study Art & Business at Sotheby's Institute of Art. Additionally, following his interest in the nascent art fund industry, he soon invested in Art Vantage PCC Limited and joined Tiroche DeLeon Collection as Director of Business Development. Art Vantage PCC's objective is "to bring a level of transparency and professionalism that will enable a broader range of investors to diversify into art investments." With that aim, the fund will focus on collecting from local markets in developing countries, opening up a new art world playing field with great artistic and investment prospects to art market players and investors.
Read his interview as he explains to Larry's List why it is worth investing in these emerging markets.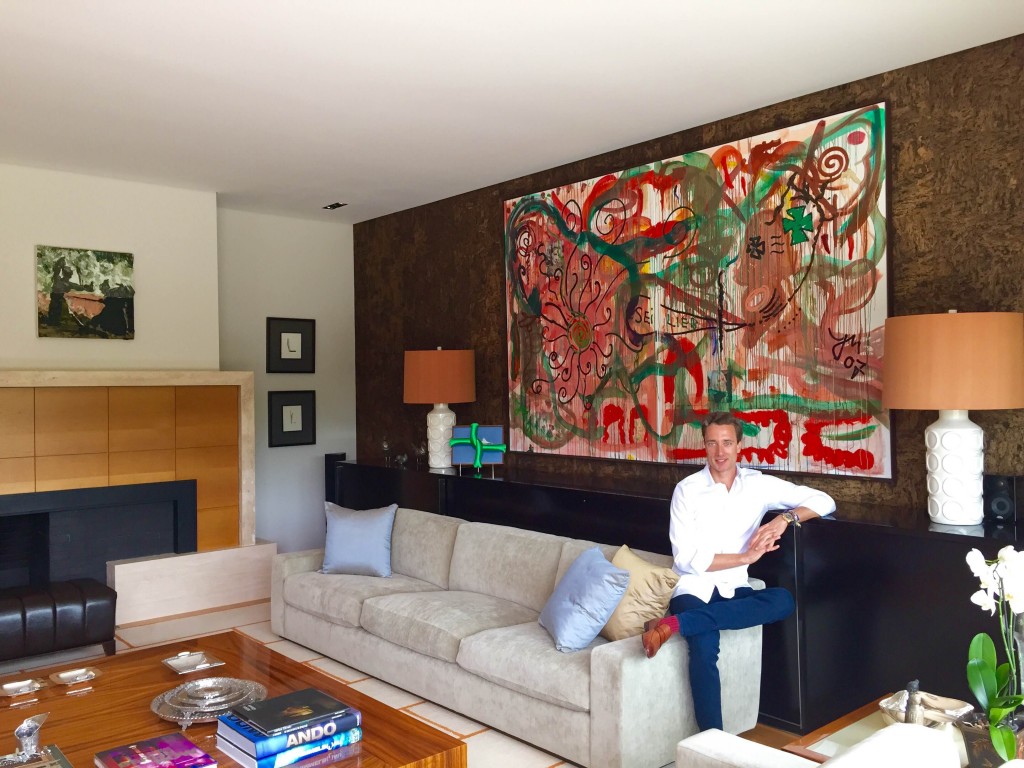 Thoughts on collecting
How did you get into the sphere of visual arts?
My family has been collecting for many decades so I've been exposed to art from a very early age. Going to galleries, museums and artist studios have always been a natural thing for me.
What made you want to start collecting contemporary art?
I'm not a trophy hunter so for me it was always very clear and obvious that I was going to collect the works of living contemporary artists as early as possible in their careers. I want to collect art that in my view best represents my generation. The best thing I find is when I see art that has a strong subject matter depicting aspects that affect my generation.
What is the main motivation behind your collecting?
I want to build a legacy and through my collection build something that matters for the art ecosystem and the cultural scene. My goal is to share as much as possible of my collection with the public, raise awareness and show the power of art. Art has been created to be shown and shared with as many people as possible and not to be locked away in a bunker. For me it is also something that comes with a very strong social responsibility. I think as a collector it is your duty to support and help artists thrive in their environment. If you're collecting just because it is trendy or because it is a fashionable way to spend your time and money, this means you're missing out big time. In my opinion, collecting needs to be an enriching experience on multiple levels. It has to do some good to your soul while simultaneously making a positive contribution to the art eco system.
At what point did you start to trust your own taste and have confidence in the things you liked?
This started pretty early with my collecting experience. I was always aware of what I wanted and liked. I obviously hear a lot of opinions from others but I don't let myself get influenced, so for me it's easy to always have 100% confidence in my own taste and to defend it.
How do you make your decisions concerning purchases?
First the piece has to have some sort of impact on me to awaken interest from my side. Then I take it from there. I have a checklist in my mind that I quickly go through and if all or most of it makes sense then I normally buy the piece. I also obviously have a yearly budget for my purchases though as with every addiction it's hard to stay within your boundaries so I tend to just use it as a guideline.
What is your stand on using Instagram as a tool to find artworks?
I use it but for the moment I still rely more on the traditional channels to find art. The usage of social media in business is definitely growing at a very fast pace, so I'm sure that in the future we will gain much more insight into the art world through things like Instagram and Facebook compared to what we already do.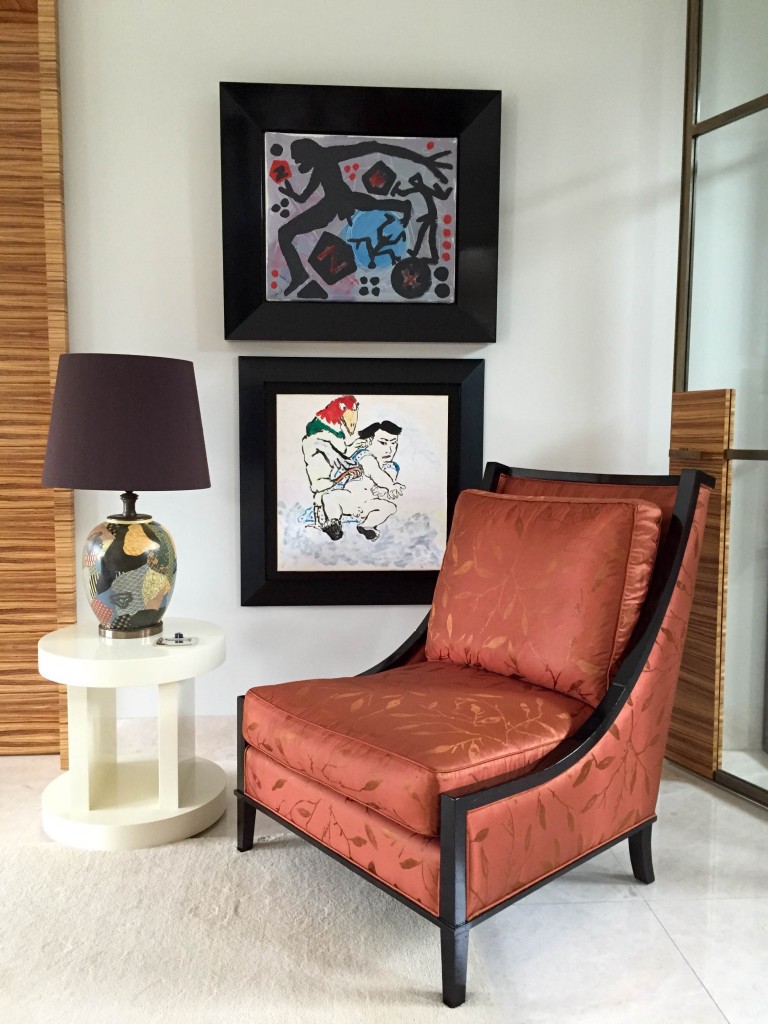 Do you generally attend and buy works art fairs or any other art related events?
For me it's a mix between art fairs, galleries and directly from the artists themselves. I've never bought anything at auction up until now. To be honest, these days I buy less and less at art fairs. You see more and more of the typical art fair artists, and so things become way too boring and predictable. It puts me off and goes against my collecting principles.
Do you have any special relationships with any particular artists?
I try to meet and become friends with as many of the artists that I collect as possible. I find it just makes the whole collecting experience so much more worthwhile when you get to know the person who created the art. It's very enriching to have the artist's view and see his/hers thought process. Ultimately for me it's very important to hang out with artists because just talking to gallerists, dealers, auction houses etc. doesn't give me the whole picture.
Which emerging artists should we keep an eye out for?
Concerning the next generation of young contemporary emerging artists, I'm particularly fond of Jigger Cruz from the Philippines, Paulo Nazareth from Brazil,  Athi Patra Ruga from South Africa and Neil Beloufa from France.
What would you advise a collector who is looking to invest in art?
Never collect with your ears always with your eyes. Pick the pieces you have a strong emotional connection with it. If you cant relate to the piece and its subject matter keep your hands off it. Always make sure to have a clear goal and story line that you want to transmit with your collection. Stay focused (mediums, regions, subject matter, group of artists etc. these sort of aspects are important)! If one starts to collect randomly and just for the sake of it this is a recipe for disaster. In my view a collection should always be a mirror of the collector you should be able to see yourself in it.
Is there an art collection you admire, if so which one?
Building an art collection tends to be a very personal journey which reflects the taste and focus of every single collector. This means that it ends up being a very subjective thing. What I like and is good for me might not be suitable for someone else. Having said that, I respect and admire every single collection that is able to fulfil its purpose of having a positive impact on the art market and which grows in a sustainable way. I admire collectors who are able to combine both their passion for art with the strong social responsibility that comes with it and share their art and their experiences created from collecting. Time will be the best judge of a collection sooner or later. One will know if the legacy that we all aspire from with our collections was created or not.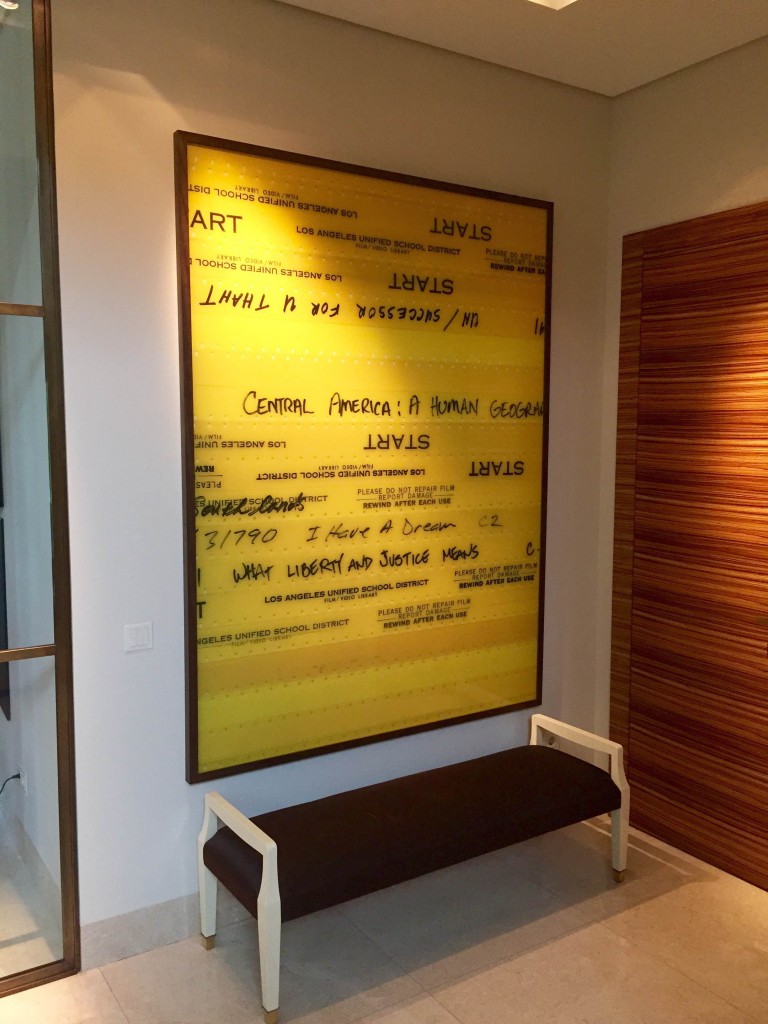 The Collection
What is your focus regarding the artists in your collection?
This is easier said then done. When I look at art I always ask myself how has the artist pushed their boundaries and got out of their comfort zone. One will be able to identify this as an observer pretty quickly. Also, I need to see some consistency in the work. I feel that an artist needs to be a risk taker and can't get stuck with the same body of work over and over again. If this is the case I'm immediately put off. I'm always looking for the wow factor!
How would you describe your collection?
It's always a work in progress. I try to remain consistent in with what I collect and the story I'm trying to convey through my collection. I will never compromise when it comes to quality. I don't take any rushed decisions since they always end up being bad ones. As basic as it seems, I always follow my instincts. Those have always been my best decisions. I don't believe in riding any waves for so called "hot trendy artists". I never ever collect with my ears – always with my eyes.
What was the first artwork you purchased? What was the most recent?
The first piece I bought was a painting by Penck when I was around 13 and the most recent one was a piece I acquired last week at Art Basel by the duo Gusmao and Paiva.
How many artworks do you own?
Over 150.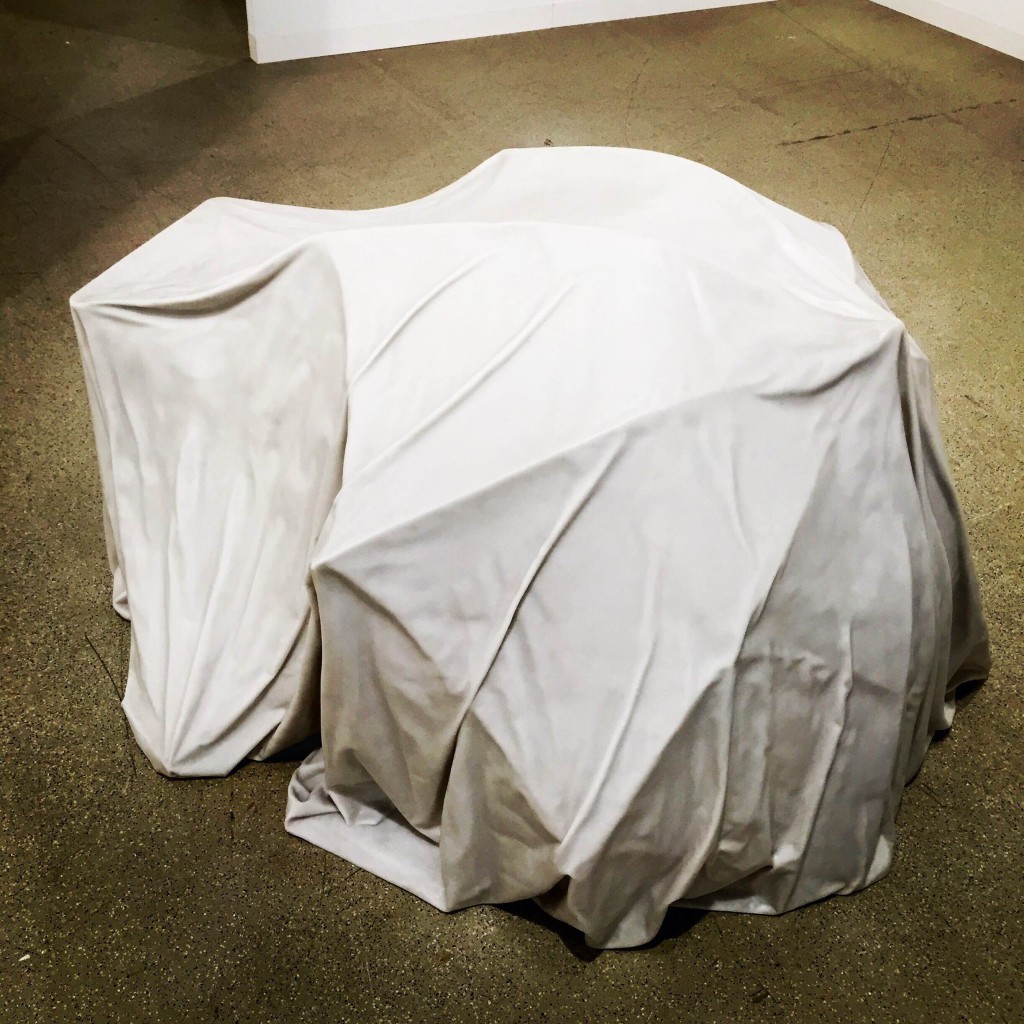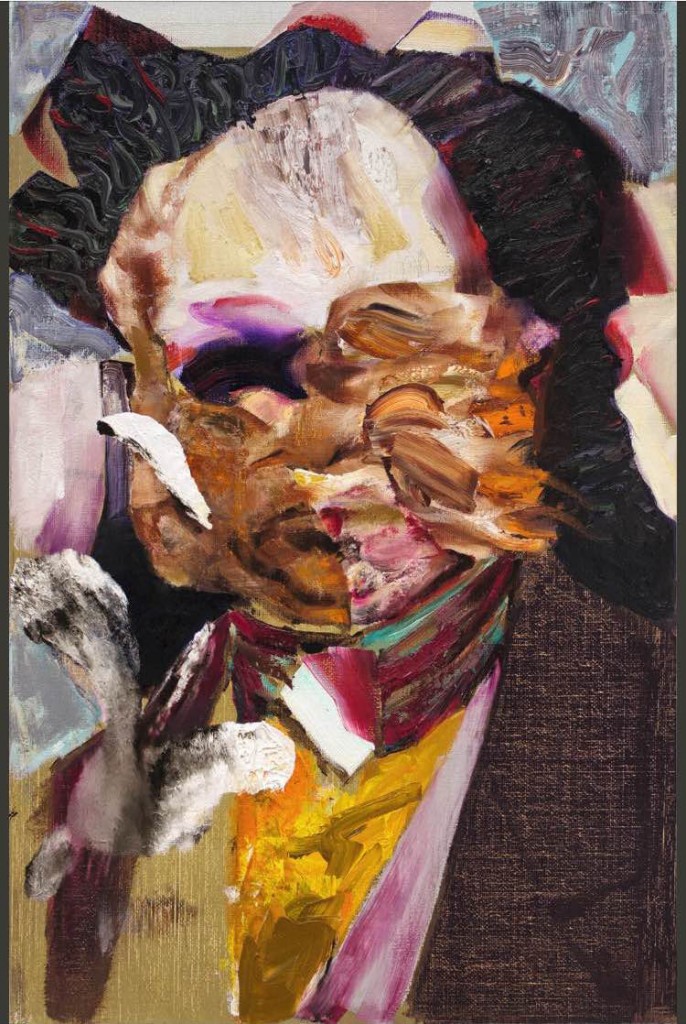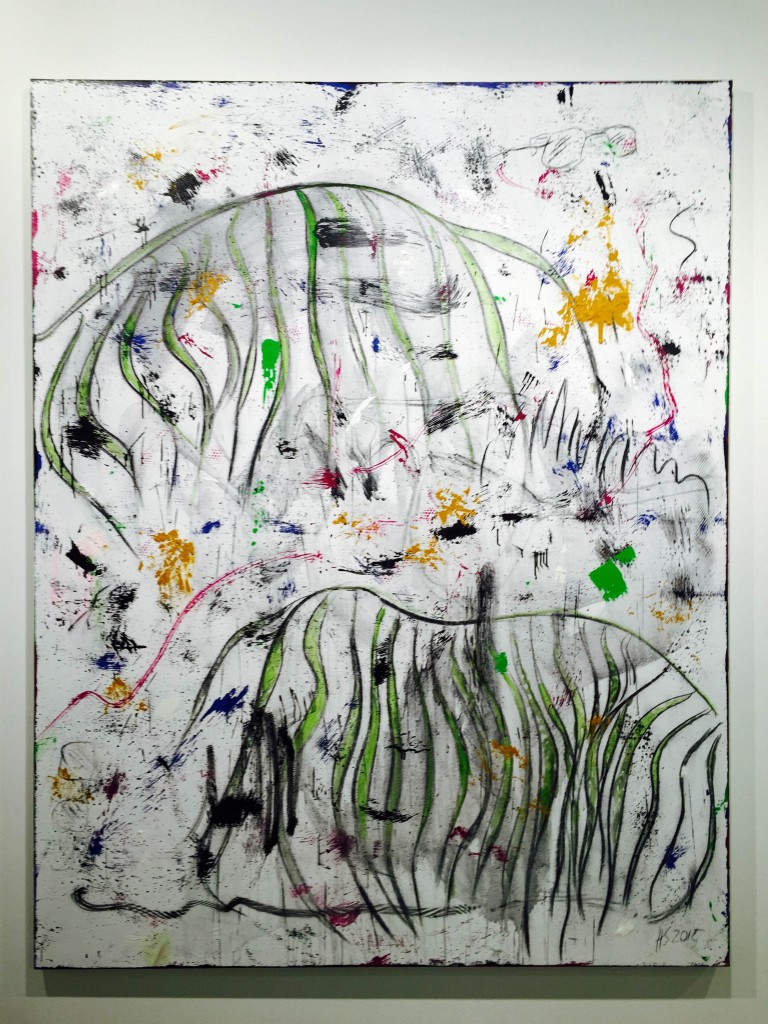 What would you say is your favourite artwork out of the 150?
I love every single piece in my collection though of course every collector has a couple of pieces that are extra special. In my case it's the piece I own from Adrian Ghenie who is in my view the greatest young contemporary painter, whose career I've been following for many years now. I'm obsessed with his work. I think that he's a genius in his own way his work is simply stunning!
Have you ever presented your art collection publicly?
Yes. At the moment, for example, I have pieces exhibited at the Venice Biennale such as an artwork by Adrian Ghenie.
Which artist or work have you acquired early and has since then grown in popularity or value?
A name that pops up in my head would be for example the Argentinian artist Adrian Villar Rojas who I bought a couple of years ago and has now become extremely popular internationally with a strong institutional support and great museum shows.
Tiroche DeLeon Collection and Investing in Artists From Emerging Markets
What motivated you to join the Art Vantage PCC at Tiroche Collection?
Joining Art Vantage for me was the combination of various factors. When I decided to leave the banking world in 2012 and dedicate my time to art, I moved back to London from Singapore and did the Art and Business course at the Sotheby's Institute of Art. I needed some academic background in art, which I didn't have at the time. My idea was to marry art and finance and what better way to do this than through an Art Fund. I did a lot of research on the Art fund market, types of Art Funds, its various business models, different strategies etc. The Funds were poorly managed, there was a big lack of transparency, a proper black box investment, no clear investment strategy – they simply did not inspire any confidence or trust at all. This obviously reflects the bad reputation Art Funds had in the market. Investors lost a lot of money with some so for me it was obvious that I had to join or create an Art Fund that would tackle exactly those issues. Art Vantage represents this, we are pioneers in what we are doing in the Art Fund market and the Art World in general. We are an Art Fund, which only invests in the contemporary emerging art market. It is as transparent as it gets and is raising standards throughout the industry. There's nothing we won't publicise our investors in and the public in general are able to find all the information of our collection online or through our team directly. Be it new existing or sold pieces of the collection, performance figures, artists, our strategy etc. All of this is complemented with our quarterly newsletter, which includes our performance figures, developments in the art markets, artist spotlights, regional spotlights and finally what has happened in the fund in that specific quarter. The quality of the content on our website and on what we promote as an Art Fund has top priority for us. Overall, I loved what I saw when I met Serge Tiroche and he explained me what Art Vantage is all about and what his goals were. I was very impressed and fascinated by Art Vantage and how professionally everything was run. Those were reasons enough for me to invest in the Fund and join the team. Finally, on a more personal level, I thought that for me as an existing collector of Western Art this would be a great opportunity and a fantastic learning experience in order to gain exposure to emerging art which I knew little about. I have to say that this was the best decision I made and I am very happy and pleased with it!
Tiroche DeLeon Collection mainly focuses on art from emerging countries by living artists. What makes art from these countries more investment worthy?
It is pretty obvious that these days the biggest share of wealth creation in the world is coming out of these markets. The sheer pace of new millionaires coming out of Asia, Africa and South America is something that Europe and the U.S. cannot compete with at the moment. Collectors from those markets are coming in as strong solid buyers with a serious commitment. This wealth creation is reflected in the Art Market and the money that is invested into it. As Art Vantage and the Tiroche DeLeon collection focus on emerging market art, this puts us in a very privileged position. We are at the forefront when it comes to identifying new talents out of these markets and the relationship that we have with galleries and museums from those regions definitely gives us a competitive advantage. It is just a matter of time until this existing price gap between emerging market artists and their Western peers closes. This is something we are obviously betting on. We are starting to see this turning into reality when prices of an Ai Weiwei fetch in excess of US$4 million at auction, for example.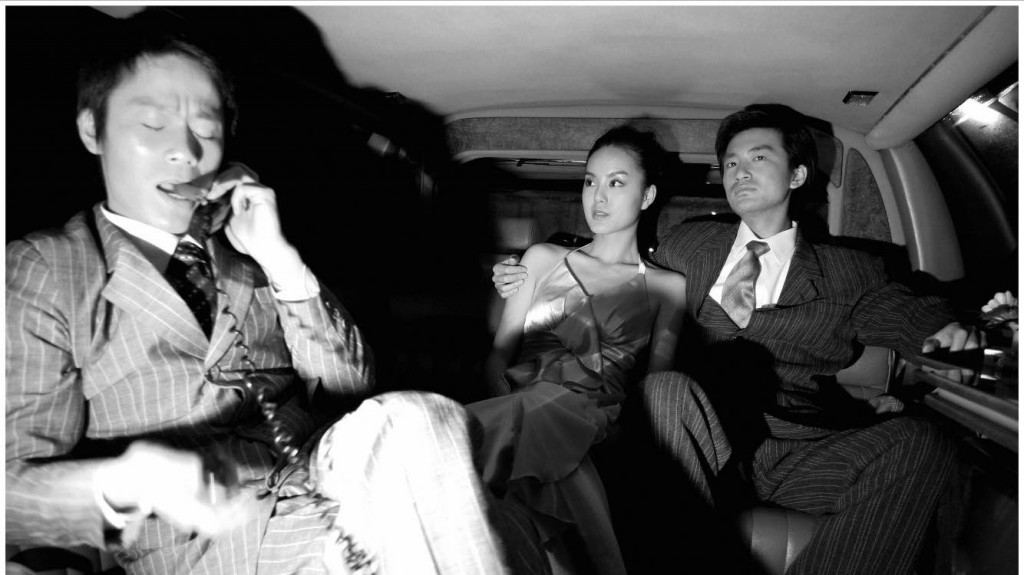 The organisation carefully selects which artists to include in their collection and who have great investment prospects. How do you make such a selection? What criteria do you base your decision on?
The collection has a very sensible approach when it comes to selecting which pieces to buy for the Fund. There is a lot of effort put into researching the various markets we buy art from and analysing potential new regions to invest in. Countries in emerging markets differ drastically so we have to look at them on an individual basis. We tend to have a top down approach analysing the political and economical situation first and then filtering it down to the art market itself. Once we start to look at the art market we will focus on things like how "healthy" is the local art market in that region. We ask questions like: is there a strong local collectors base, which doesn't manipulate the art market? How's the local institutional support? Are museums present? How does the network of galleries operate? Are there any art fairs in the region? Once we are able to positively answer these questions, we focus on the artists themselves and look if their work makes sense in the collection. We will travel to the regions to see the work in person, visit the studios and discuss their work. Talent, potential and quality of the work are obviously on top of our agenda. So far I have to say we've done a pretty good job. The performance numbers speak for themselves!
There have been many debates surrounding this issue of contemporary art being a good investment. It is indeed difficult to determine due to the volatile nature of the art market. Why do you believe contemporary art is a good investment?
Yes the contemporary art market can be volatile but I truly believe that contemporary art out of all the periods has by far the highest potential. It is pretty clear that it's the fastest growing segment of the art market and it has the biggest potential for market outperformance since we have the growing trend of the art fairs and the Biennales. It's also important to point out that, contrary to myth, artists appreciate the most in value while active. Last but not least it has the highest appeal to the new generation of collectors like me. People want to buy and focus on contemporary art these days. Don't get me wrong, I love Dutch old masters, modern and impressionist art but I would never start a collection focused 100% on these periods. In 2015, it would be completely out of context.
Claire Bouchara
Read more about
A selection of the artists Costa Leite collects