Joaquin, a business man, is now studying arts and engaged in the Buenos Aires Museum of Modern Art. On the other hand, for almost 50 years, Abel Guaglione has been running Edipo Antiques, one of the most exquisite and traditional antique stores in Buenos Aires, specializing in oriental art, Chinese porcelain and ceramics. With exquisite and seamlessly unified taste for art, the two of them form a joyful couple who do everything together and devotedly support contemporary Argentinian art while they also share with us why they have a room to cry…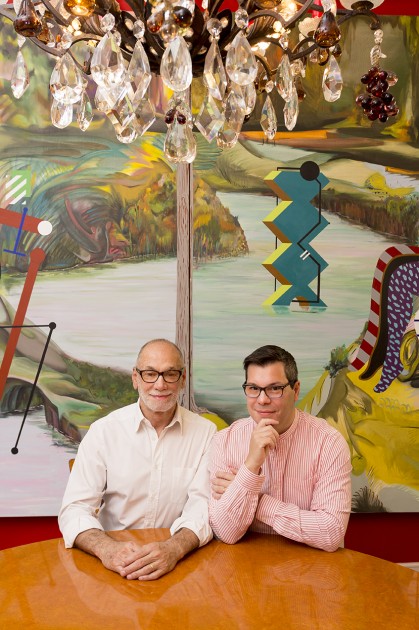 What made you want to start collecting contemporary art?
Joaquin: We started when we met. Abel had his own collection of 18th /19th century European art. We proposed to each other to start a contemporary art collection together from scratch so as to have a new project together.
Abel: When we look at where we want to be, we think time has never passed. But when we look back, we have been collecting together for 16 years now!
After so many years how do you shop art today?
A: We just fall in love with the same piece. We don't need to talk it over. It is spontaneous and when we both feel the same way, we try not to overthink it.
J: I think our art appreciation also gets aligned with each other….
How does that happen and how do you preserve a shared spirit and artistic taste along the years?
A: We do everything together. Once, we were at an art fair to shop and discover new art and especially to see if we could begin acquiring some photography which we thought would be very interesting at that time. (Ten years ago, photography in Buenos Aires was just emerging). Suddenly we got lost and separated. After a while, when we met again, we talked about what we had discovered, only to realize that we had both picked and liked the same photography!
You see art collecting as a team work in a very natural manner, but from the outside it is surprising that neither of you ever talk in a singular way – all is "us" and "we".
J: Some people have known us for a while and still get confused with who is Abel and who is Joaquin.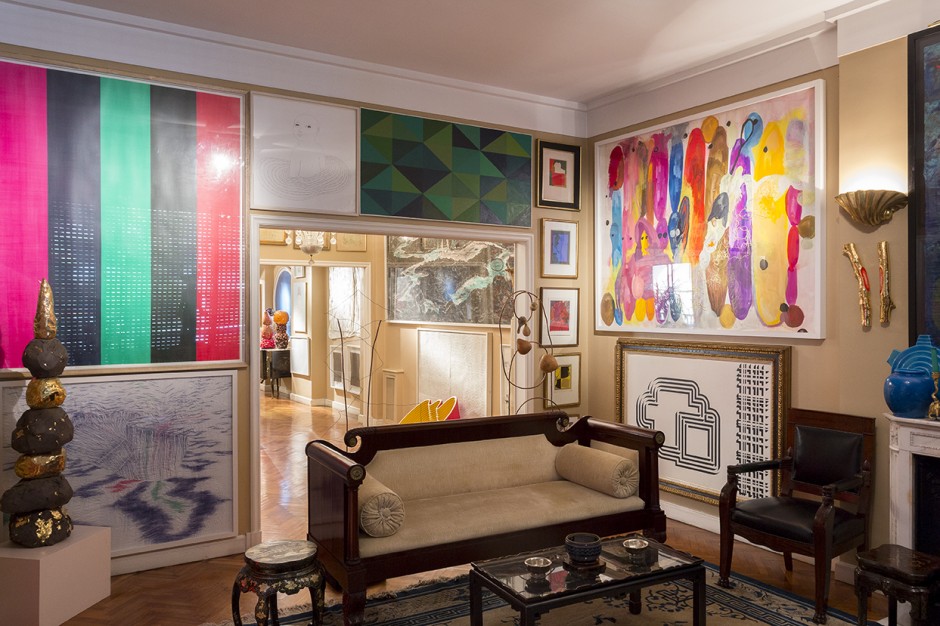 How many artworks do you own?
A: Approximately 160 artists.
Do you keep very tidy inventory record? Who handles this?
J: I do.
A: He is the business person …
How do you relate to society? Both of you are quite immersed in the art world and in community you are known for hosting dinners and welcoming foreigners, how do you relate to artists in general or the artists you collect?
A: When we go out and see art, we try to say to ourselves, "it is not that we don't like it, simply we are not prepared to appreciate this work of art right now…" It happened to us that we have changed our mind over the years on what we like or not
J: Like the Spanish proverb says, "Nunca digas de esta agua no he de beber (Never say I will not drink from this water)". Sometimes the artist helps deepen our enthusiasm for a given artwork but sometimes it doesn't. In any case, in the end we have our distance and our own relationships with the pieces, because the sphere of the artwork is more related to our own lives. I know it may sound negative, but if necessary we just set the artist apart
.
A: There have been occasions when we meet the artist of a work we collect, the feelings or expectations are so contrary that, when we went back home, we decided to send the work to "El cuartito de llorar" or "the room to cry" –a room in our house with all the works we are not quite liking. It is a black room with a catalogue
NON-raisonné…(laughs)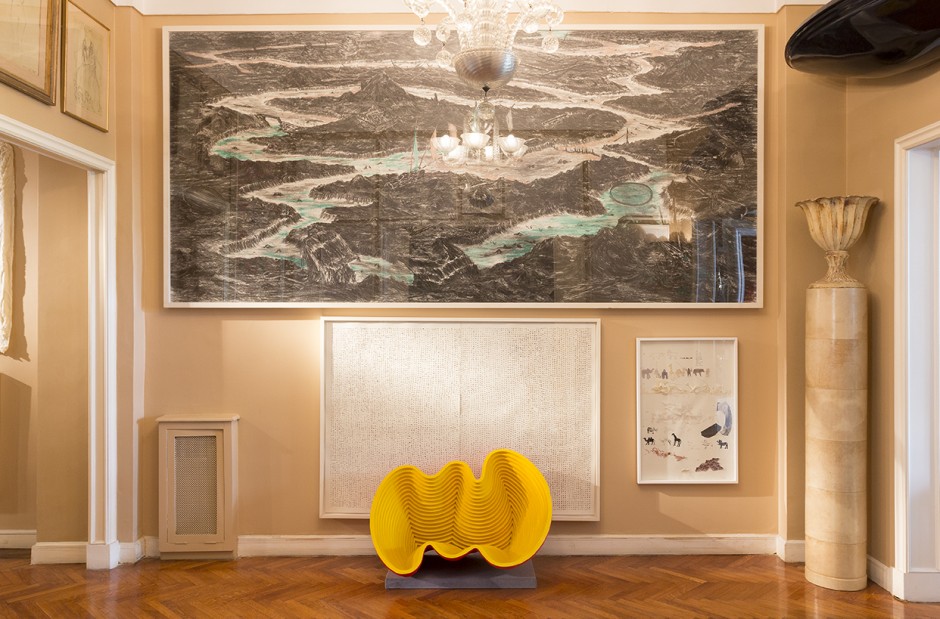 What is your biggest regret regarding collecting?
J: The over-exposure. When we invite people at home and they take photographs of our works, I find this difficult for me… People forget that it is our home, the place where we live…
Is this beautiful home enough to display your collection?
A: We change display twice a year, and we keep approximately half of the collection in deposit. We dream about having more and more walls just to hang the art…
Do you have art advisors?
A: We are collectors of feelings. If I look at our collection, I see the feelings or emotions which the artworks keep producing in us. What happens is that we usually buy works of artists whom we know, who live in the same society; and we hope to see, fortunately for many years to come, their art and work. So the work they make changes, as well as our views of it.
J: We have never thought about where all this would lead us to. We built it in a very organic way.
A: It is a funny notion because even if we were advised but we don't like the work, we won't buy it, so there is a limit to this advice…
J: This is why we don't even call ourselves collectors because we would never buy what we are "supposed to buy". Clearly we don't acquire with a checklist…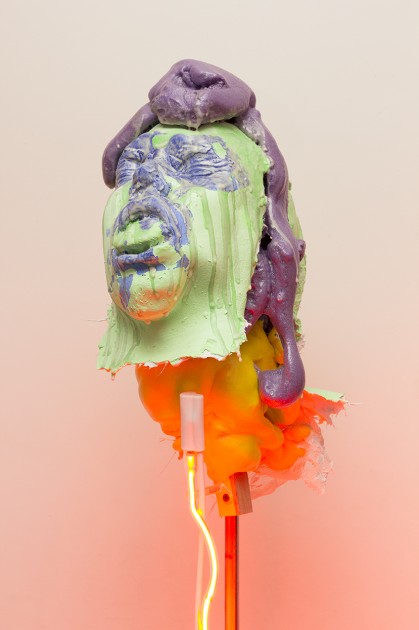 What is your limit to collecting?
J: I suppose our limit to acquiring art is living with this same art… it has to be able to co-exist with us.
A: The works of art are like our family. Every new member is adapted to the family. There is a dialogue.
What are your next projects or what do you wish to accomplish in the future or near future?
A: We were talking about this the other day – we would like to have a place to exhibit our work… Maybe an institution or museum where we can see the works displayed and enjoy them with our friends and family.
J: Yes, we start imagining that and saying farewell to some artworks so that they can move on to their next home… I hope we can make this reality soon, we would very much enjoy to see this happen!
To end this interview, could you tell us what is one of your most precious artworks today?
A Kandinsky ink.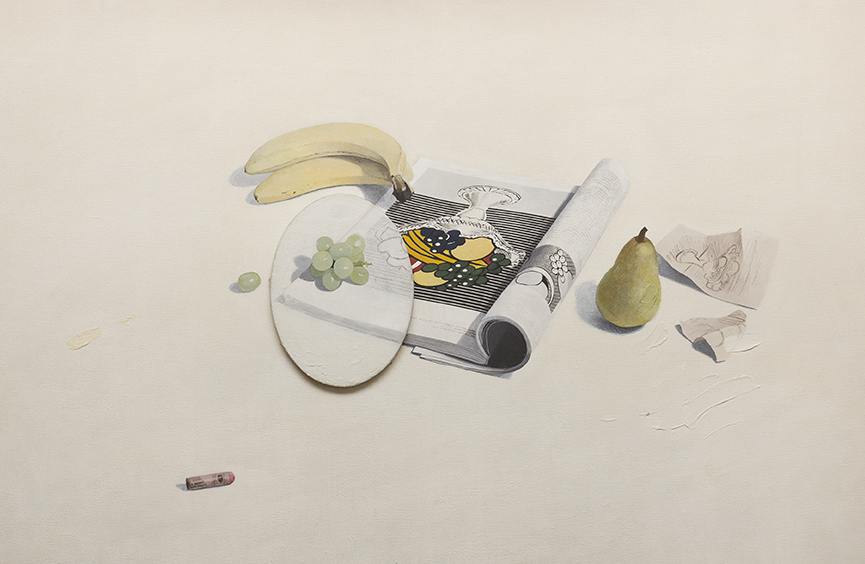 Jo Piacenza
A selection of artists Joaquin and Abel collect:
Eduardo Navarro
Elena Loson
Liliana Porter
Matias Duville
Nicanor Araoz