Owner of one of the largest private art collection in Israel—around 1200 artworks in a wide variety of sizes and media, Israeli buseinessman and collector Igal Ahouvi has an eye for both Israeli and international contemporary art. Having been collecting for 17 years, he also serves as part of the board of trustees at Tel Aviv Museum of Art.
LARRY'S LIST has the great pleasure to discuss with Igal Ahouvi on a range of topics: his views that Israeli art has been undervalued; his experience of being flabbergasted by a work by David Hammons; his first artwork from the flea market in Notting Hill and his latest purchase of a work by Philippe Parreno; why he would not write a cheque for an artwork without any consideration; why "follow your brain" is more important than "follow your heart" in collecting; why regulation in the art market is necessary; as well as how he is supporting the art community in Israel.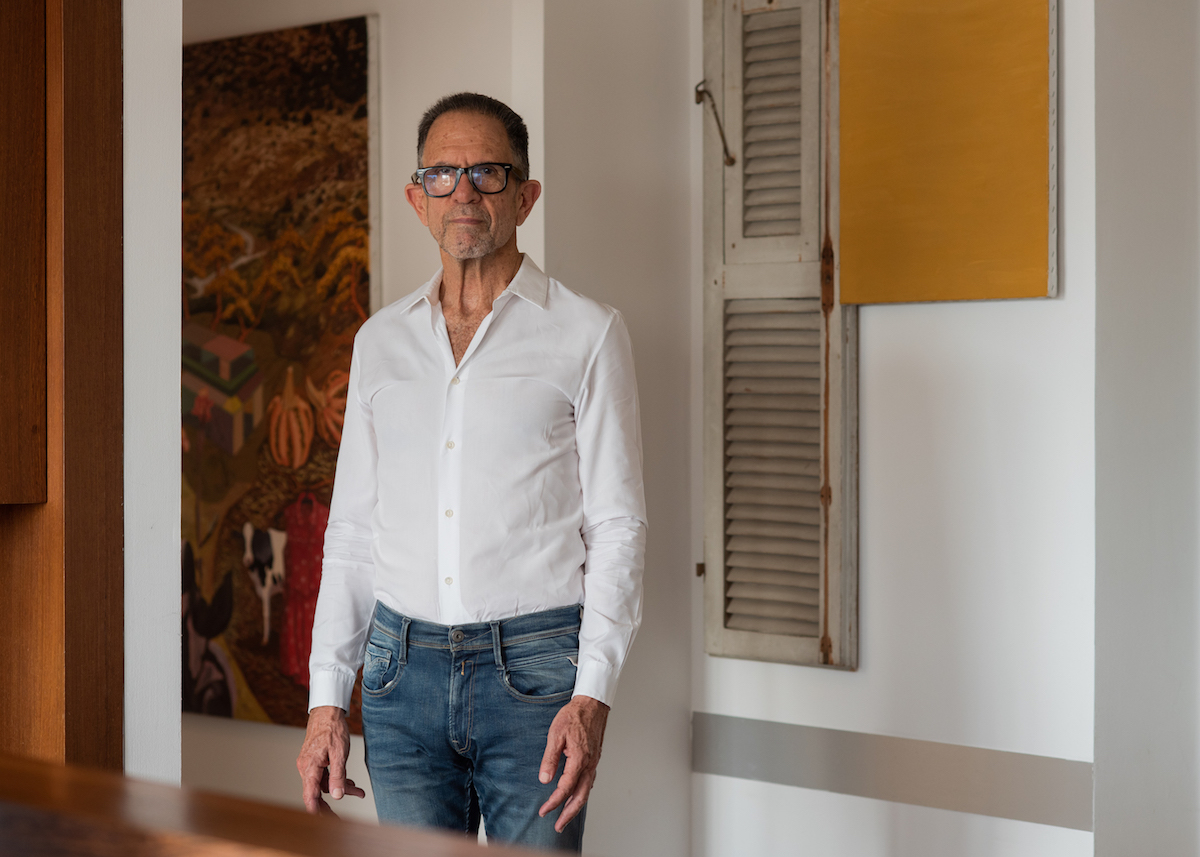 Collecting
What made you want to start collecting art? What is the main motivation behind your collecting?
I am a collector by nature. I was always drawn to the finer things in life. I was brought up in a very humble household, and money wasn't around, but I always could appreciate cultural and artistic achievements. My friends are artists, and I like to be among greatness whenever I can. Collecting contemporary art was very natural next step for me as I begun to accumulate my wealth. I love art, and I would fly, and have flown, six hours just to see an important show, even if nothing is for sale. Nonetheless, collectors do have a tendency to possess what they like, it is an urge which is hard to rationalise. Naturally, there are financial factors to consider, thus despite liking some artists' work very much, if one thinks they can't hold their prices and they lose half of their value, most likely one wouldn't buy it, especially if the price tag is hundreds of thousands of dollars. I do think about exhibiting my collection, and it has been—at least in the later years of collecting, less so in the beginning—an objective I would be happy to achieve someday. When I buy, I think about it, and I try to buy museum-quality works, important and major pieces alongside installations.
When did you fall in love with a piece of art? What was it?
I don't remember exactly how it happened, I think it came gradually, but one of the moments I remember vividly was when I went to White Cube's historical space in Hoxton Square in London, to see David Hammons' show in 2002. I entered the gallery, and as I was lifting my gaze, I saw Hammons' piece, Rock-Head. I was flabbergasted by its irony and simplicity. I was looking on a rock, on a plinth, highly regarded, and I was amazed by its audacity, unapologetic stance, and simplicity. I think that at that moment I first understood, through this rock, the amazing ability of art to put one's understanding of the world, morals, and above all, our preconceptions in question.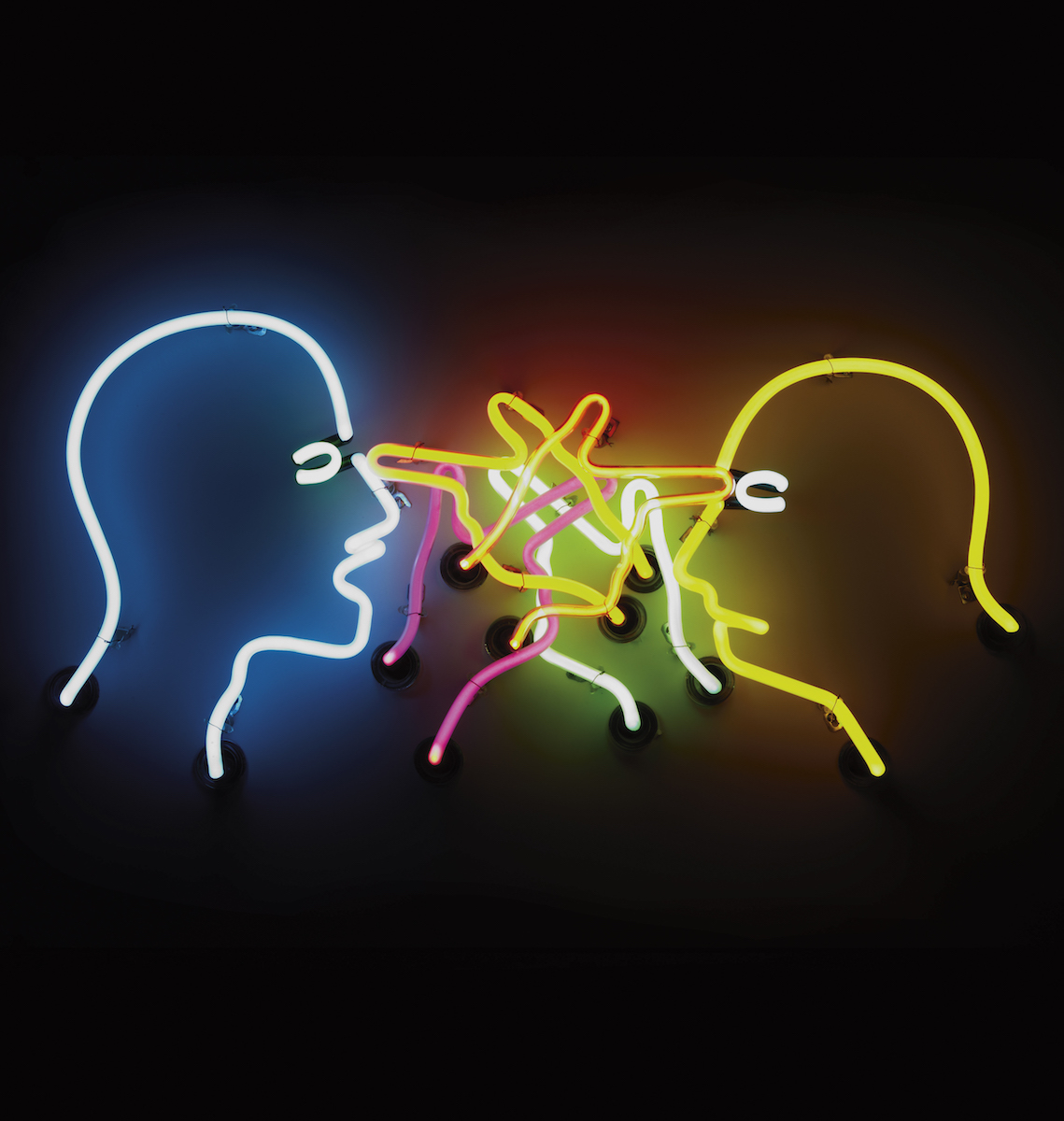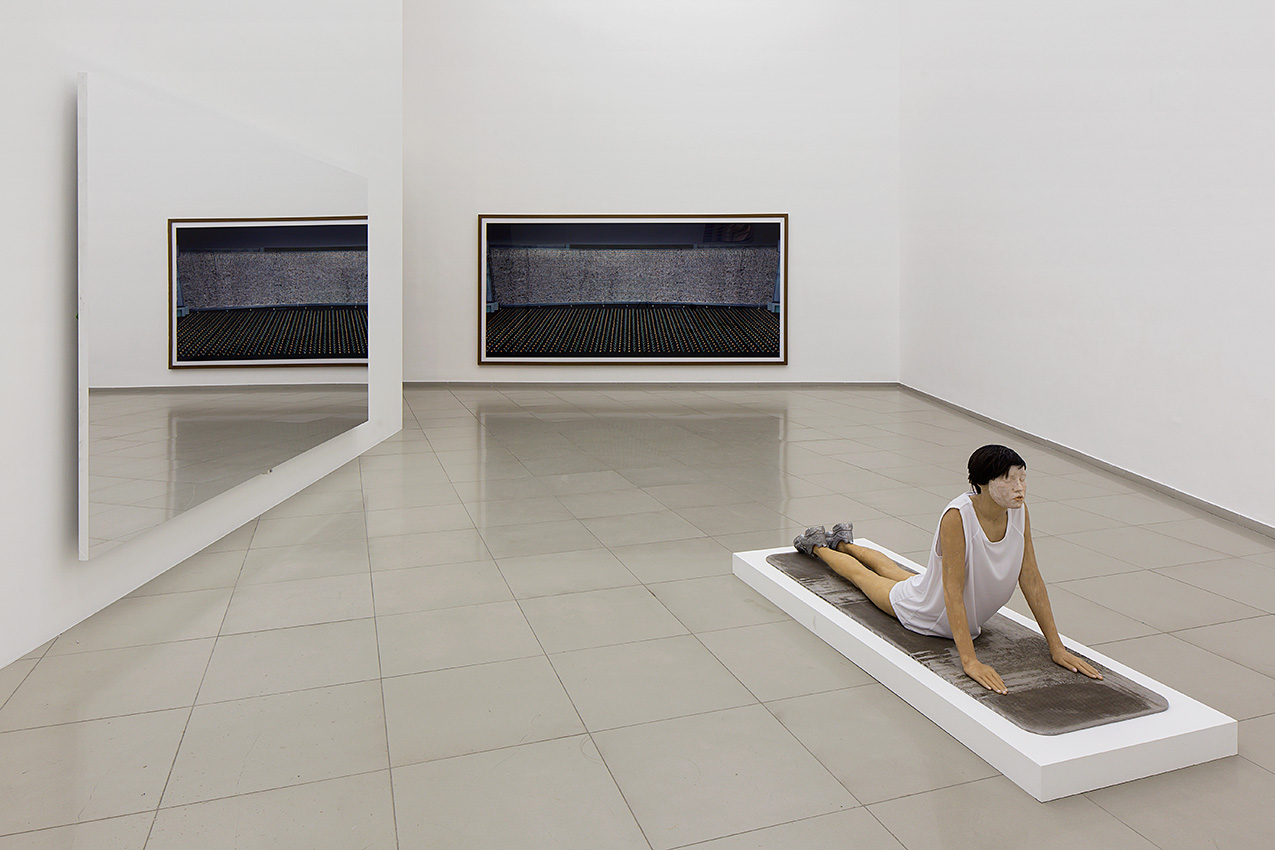 What is your focus regarding the artists in your collection? Are you more interested in emerging or renowned artists?
Both. I have artworks with the gravitas of history behind them, and I have works by artists who graduated art school recently. I am happy to be in a position that allows me to enjoy both. The art discourse never seizes to evolve, but the link to the historical forces and personae who shaped it is always relevant, to emerging artists especially.
What is the proportion of Israeli art to international art in your collection?
I would say it is 50/50, in quantity, but in terms of value, the Israeli art would be around 5% to 95% for the international art. As prices of Israeli art are in particular low and has been undervalued for many years. I am saying it with much sadness, because I think Israeli art is top-notch, sophisticated, and does not fall in any criteria from art being made elsewhere. I will leave it to the art critics and theorist to say why it is like that.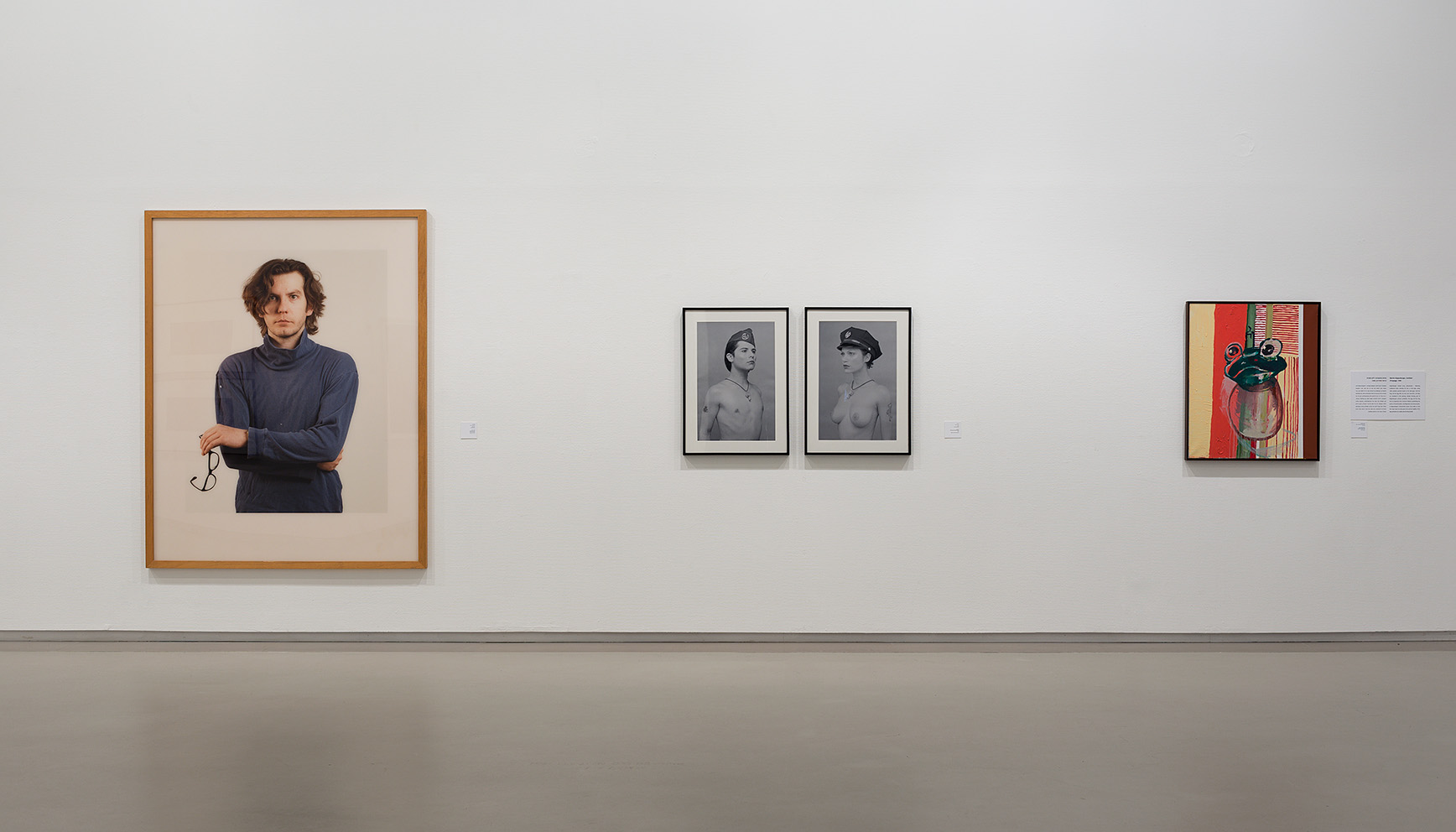 Is there any particular type of art that has consistently attracted you, or what unites all the works you have acquired?
It is hard to say, I never draw up a bucket list, I've also changed my mind and taste over the years, thus I never collected this way. I think retrospectively there are few vague themes or motives that I find myself drawn to, like pluralist art, that doesn't fall in line with everything else, and represents different voices than the main narrative. I like the kind of art, which is not obvious, that manages to make something out of nothing, or creates an enigmatic experience.
What were the first and the latest artworks you purchased?
The latest piece I bought was Philippe Parreno's installation "My Room Is Another Fish Bowl (2018)". His latest version of the immersive installation that was made for his exhibition at the Martin Gropius Bau in Berlin in 2018. I always liked Parreno's work, and thought his practice brings new ways of experiencing art. I bought some of his pieces before, but I always wanted to have a major installation, and recently the right opportunity arose, and I bought it. My first piece was a rather pedestrian painting of a vase with flowers which I bought in Notting Hill's flea market many years ago, and I still have it today.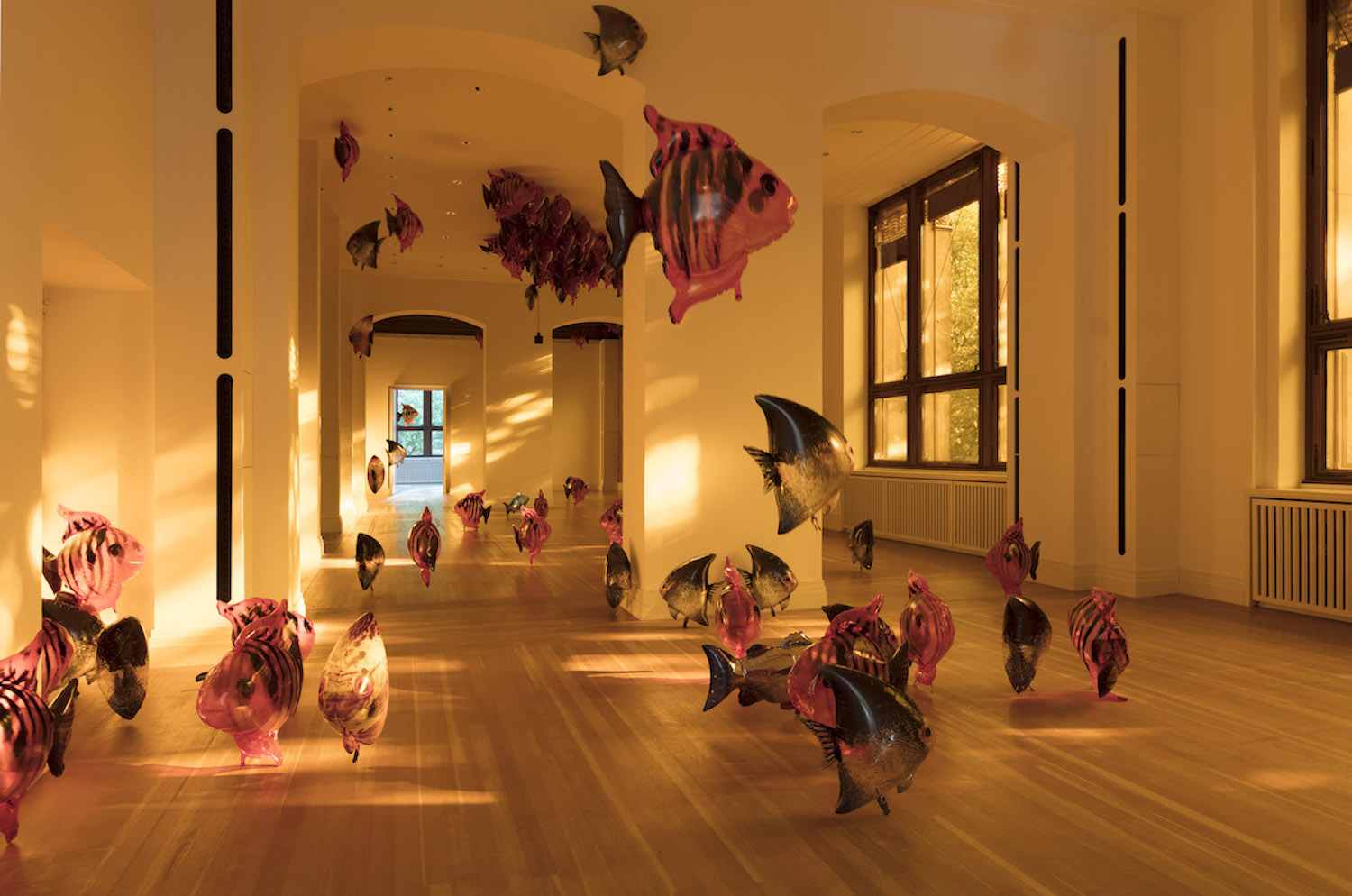 How many artworks do you own? Where do you display your collection?
I own roughly 1200 art piece in various sizes and media. Currently the best place to see my collection is through my collection's website. We are often lending pieces to museums' exhibitions and have done few exhibitions ourselves in the past. It is a great pleasure for a collector to show his or her collection and making it available to the greater public. It is not mere showing off but having the possibility to endorse artists and giving back to the community is a great privilege.
Have you ever presented/ Would you wish to presentyour art collection publicly?
I have shown my collection in a series of five exhibitions in the course of four years at the Tel Aviv University's Art Gallery. It came about when the head of the Arts faculty was looking for a sponsor for the gallery that was in a very problematic financial and managerial state, and we came up with the idea to show the collection in the gallery and help them financially. The galleries' spaces are among the largest in Israel and were built in high standard, and to show my collection, we needed good, large spaces that would accommodate the artworks. The exhibitions attracted a record number of visitors and the reviews were very pleasing. I would like to do more shows and to find a way to exhibit regularly, but there are huge expenses attached to this kind of endeavor. It is early to say, but we are working on several opportunities to show the collection again. In the meantime, my collection is available through our website.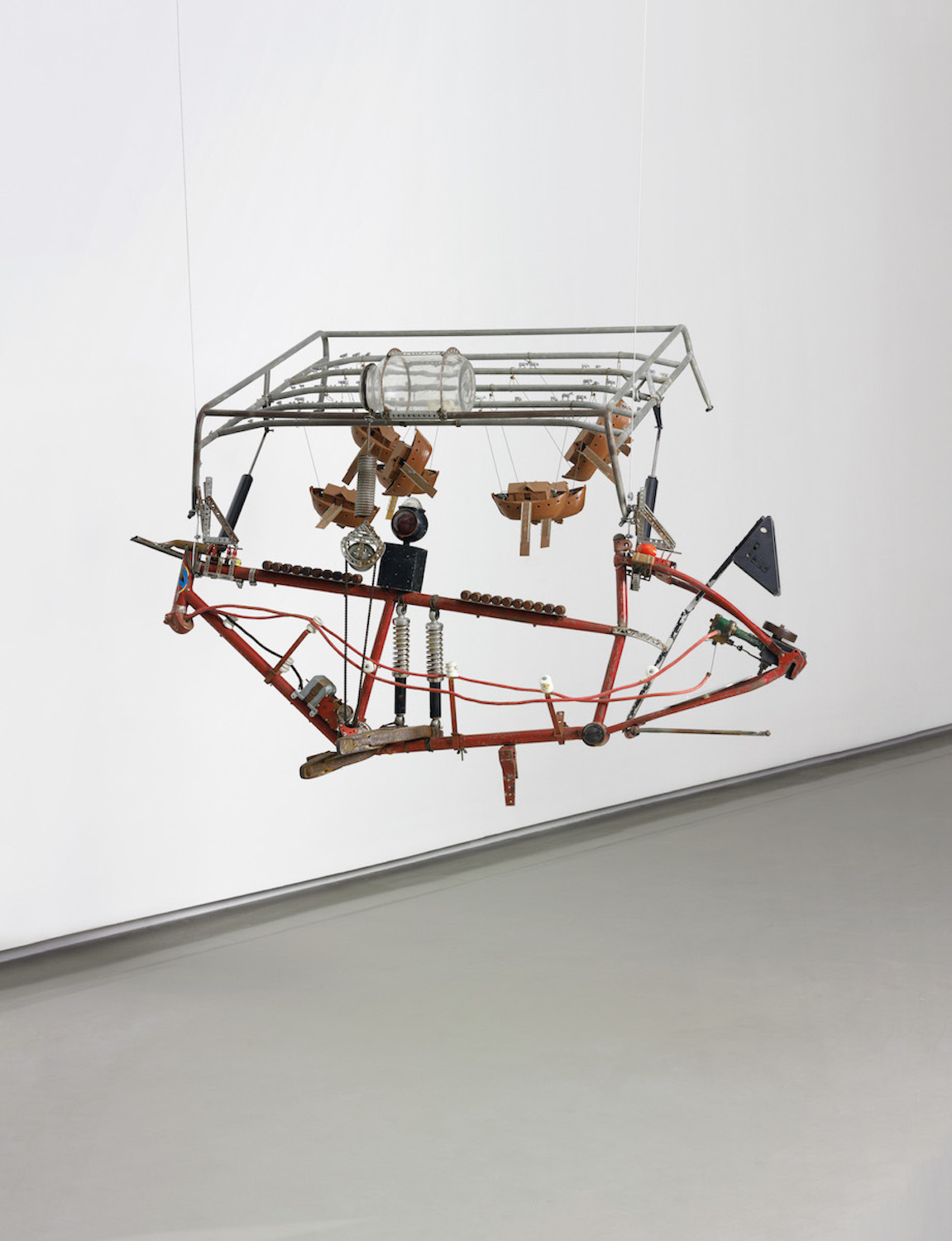 Is there any kind of artwork that can make you write a cheque without any consideration?
Many things in life are priceless, art is not one of them. I have worked for my earnings very hard all my life, and I know the value of money and I know the value of art, both physical and metaphorical, and I have a huge respect to both. Therefore, I will always consider market's prices and do a research before buying. We must remember that art which is offered on the market has a price tag, and this price has often very little to do with ordinary criteria used to established prices in the market, thus I think every artwork's price should be considered carefully and negotiated. Nonetheless, a handful of artists' works are scarce, and when I come across a piece by those artists, writing that cheque is much easier.
How important is it for you to meet the artists who created the artwork?
In the beginning of my journey as a collector, I used to do studio visits quite a bit, now less and less. I have a full-time talented curator to go to the artists and galleries and do the research work. I prefer to meet artists in more joyous circumstances, like dinners, parties, and wherever drinks are served. My regular spots in Tel Aviv are usually very art-related and are favorites among the local art scene.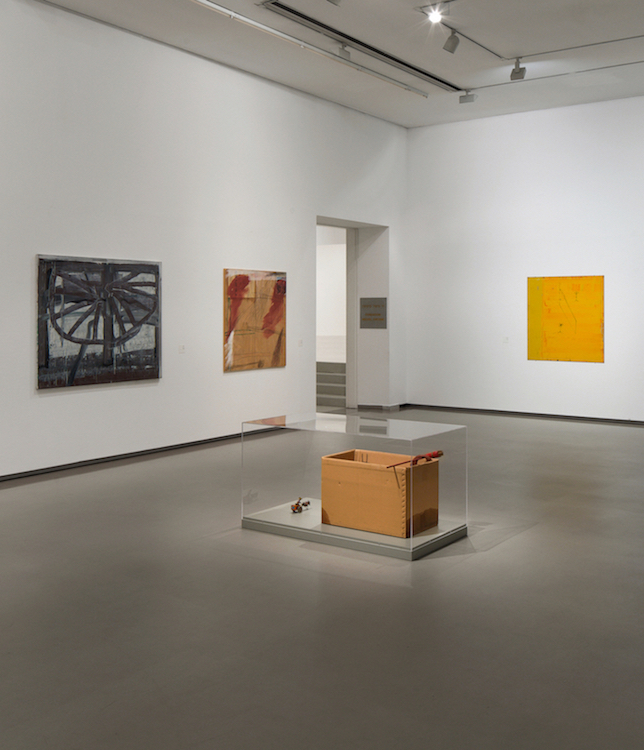 You work with Director of Collection, Matan Daube. How long have you been working together and how is your relationship?
Matan first started as the curator-assistant of my collection's previous curator, the late Sarit Shapira, that was six years ago. Now he covers all aspects of the collection, from the business-managerial side of things to the theoretical and research. He started working for me after I helped him to fund his master studies in curating contemporary art at the Royal College of Art in London. He actually started his career as an artist and later on broke ranks and joined Fresh Paint art fair as a curator. We share the same kind of agenda and morals, and we largely like the same kind of art— that makes working together frictionless. Matan brings to my attention the artworks, artists, articles, and exhibitions that he thinks I should be aware of, out of hundreds of exhibitions, auctions and opportunities that come along every month. He is very (very) bright and see the art discourse in a unique way. He also cares for the practicalities and PR of the collection. To put it simply, Matan builds the collection with me.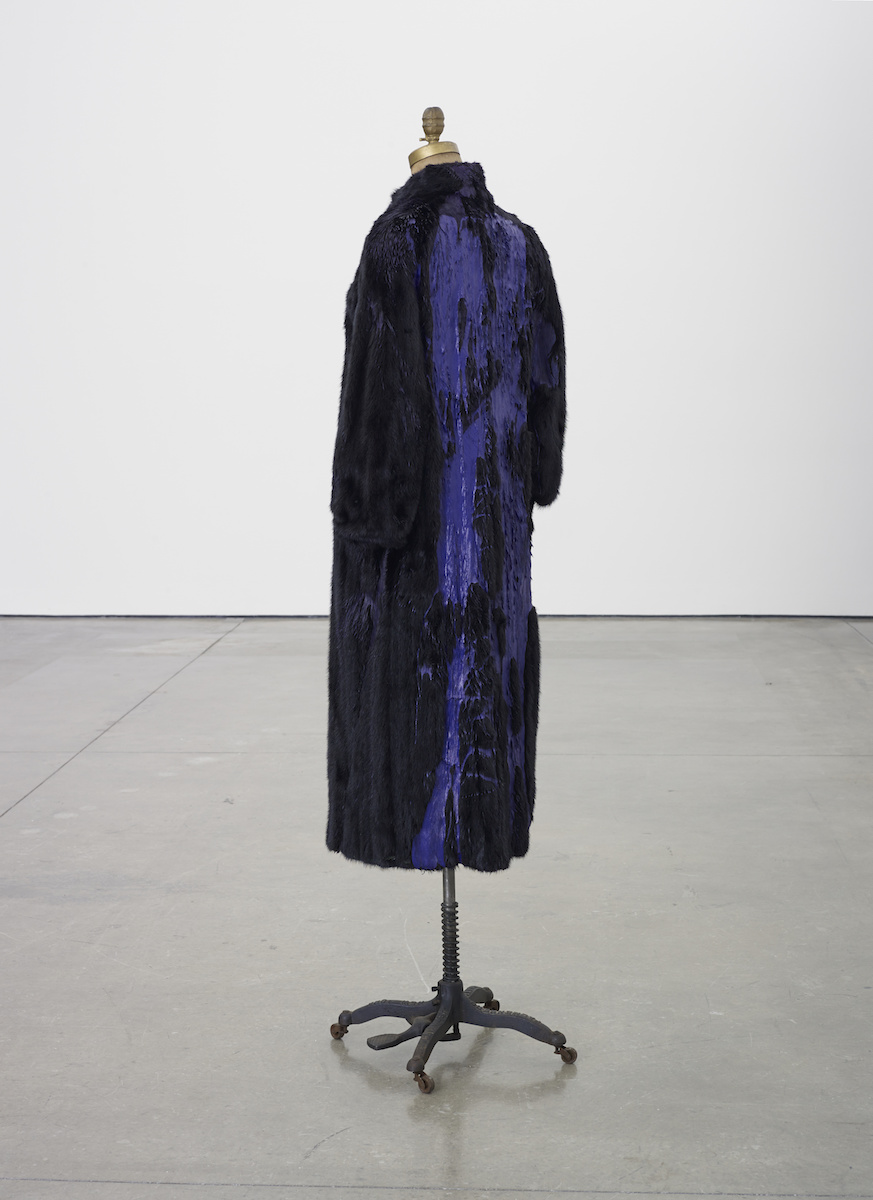 What is your advice to young and fresh collectors?
"Follow your heart" is the most common phrase I hear in regards of starting to collect. I'd say: "follow your brain", if you don't know something, you find someone who does. Taste cannot replace knowledge. Go to see exhibitions, read magazines and books of your favourite artists, talk and consult curators, artists and dealers. A good artwork should intrigue your thoughts and emotions and linger with you for a while. Collect what you like. but also keep an open mind for the things you do not. I have changed my mind about an artwork many times, and it is what makes it exciting.
My second piece of advice is: even if your motivation isn't financial, that is, the value of the artwork isn't important, follow the market and auction results of the artists you are collecting. Some new collectors often spend huge amounts of money on artworks and later on they discover their value has dropped sharply. It evokes frustration even if your goal is not making money, and even if you were absolutely infatuated with a piece, once it loses its value, you don't feel the same about it.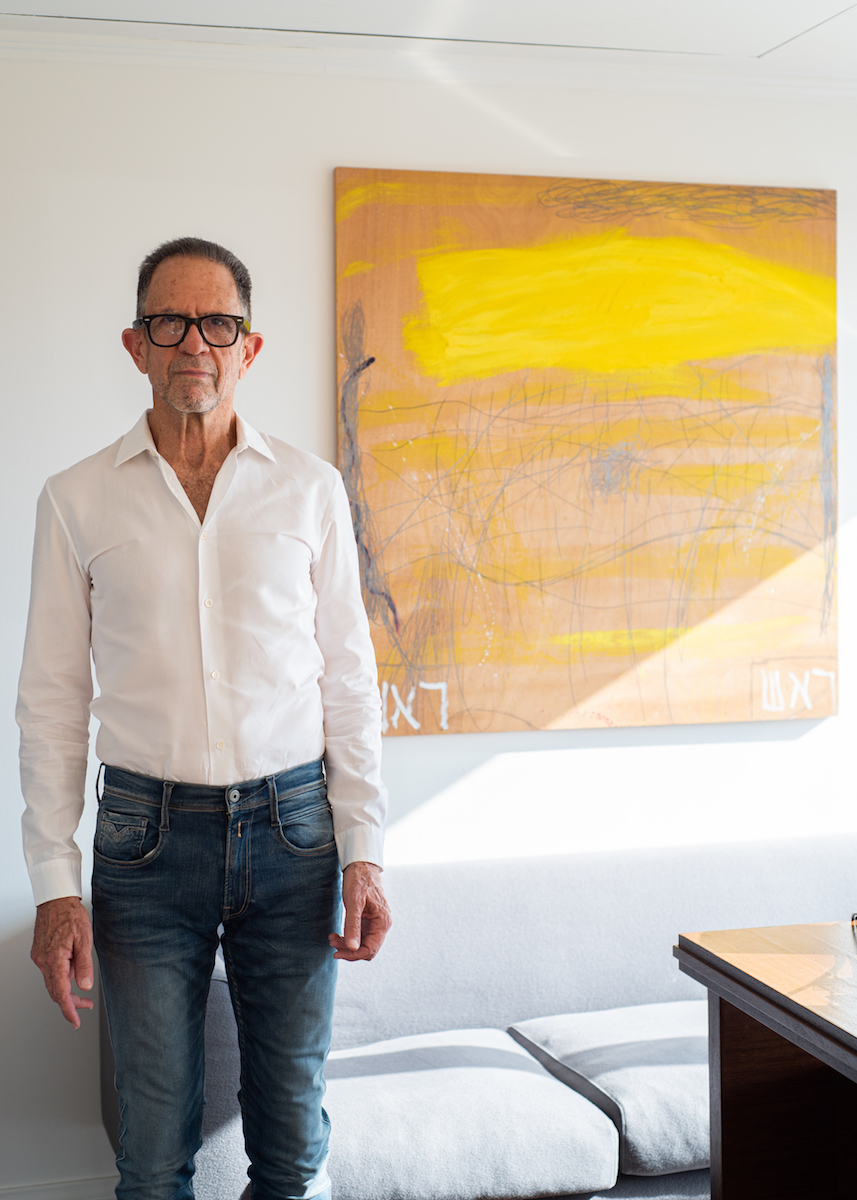 The Art World and other topics
What was your happiest moment being involved in art?
When we brought to Tel Aviv part of the collection in order to exhibit it in the Tel Aviv University's gallery, there was that day when we opened up all the crates, and for the first time, I saw some of my finest artworks together in one space. I felt like a kid in a candy shop. It was very exciting to see it, opening crate by crate and exposing the collection to its true prospect, which is for it to be shown.
As a real estate developer, what do you think about merging art into real estate properties? In what ways does art inspire your business or investment?
I keep the two separate, to be frank. I agree that art and real estate have things in common, e.g. as an investment, but also both are representing a cultural heritage and would probably outlive me. Both art and buildings have a direct impact on our society and communities, and as an investor, you take part in something bigger than yourself. When investing, it is all about the opportunities, and in art, I don't see it in that manner. I think that people who invest in art and see it as an opportunity for a quick buck are causing a huge problem to the art world, if some of the things I witnessed in the art market would happen in the real estate market, we would have a total chaos. I think regulation in the art market is a matter of time.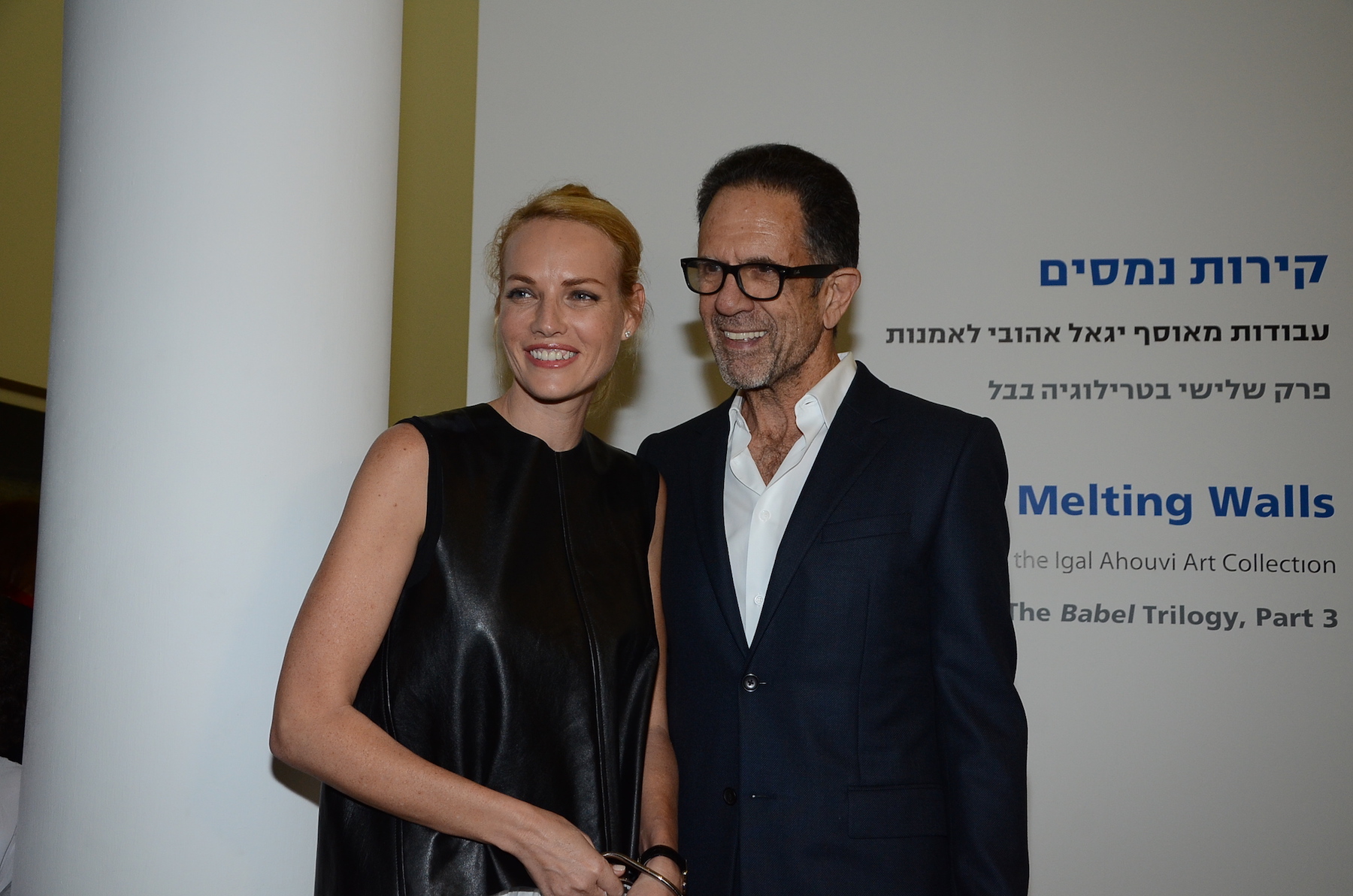 Can you name several emerging artists who should be on our radar?
The way I collect usually is a result of a research and following artists' careers in the long run, hence I rarely collect out of a whim. But I do pay attention to what is happening in the very current scene of emerging artists, and I have started collecting Lucas Arruda, Genieve Figgis, Sanford Biggers, and Neïl Beloufa— all are very talented artists who I feel has a unique voice and bring to the table different perspectives on our society, and manage to expand the borders of art itself. Lucas Arruda brings back to the discourse something that I thought most young painters have forgot – the importance of light. In his practice, which includes also slides presentation, video art, and light installation, Arruda examines the little shifts in light to spot the minor differences in our perspective. Figgis has tapped into art history and why art served the nobility, and has a strong group of followers that reinstated the same kind of relation. Baloufa and Biggers are both the kind of artist who manages to create poignant and critical artworks out of scraps.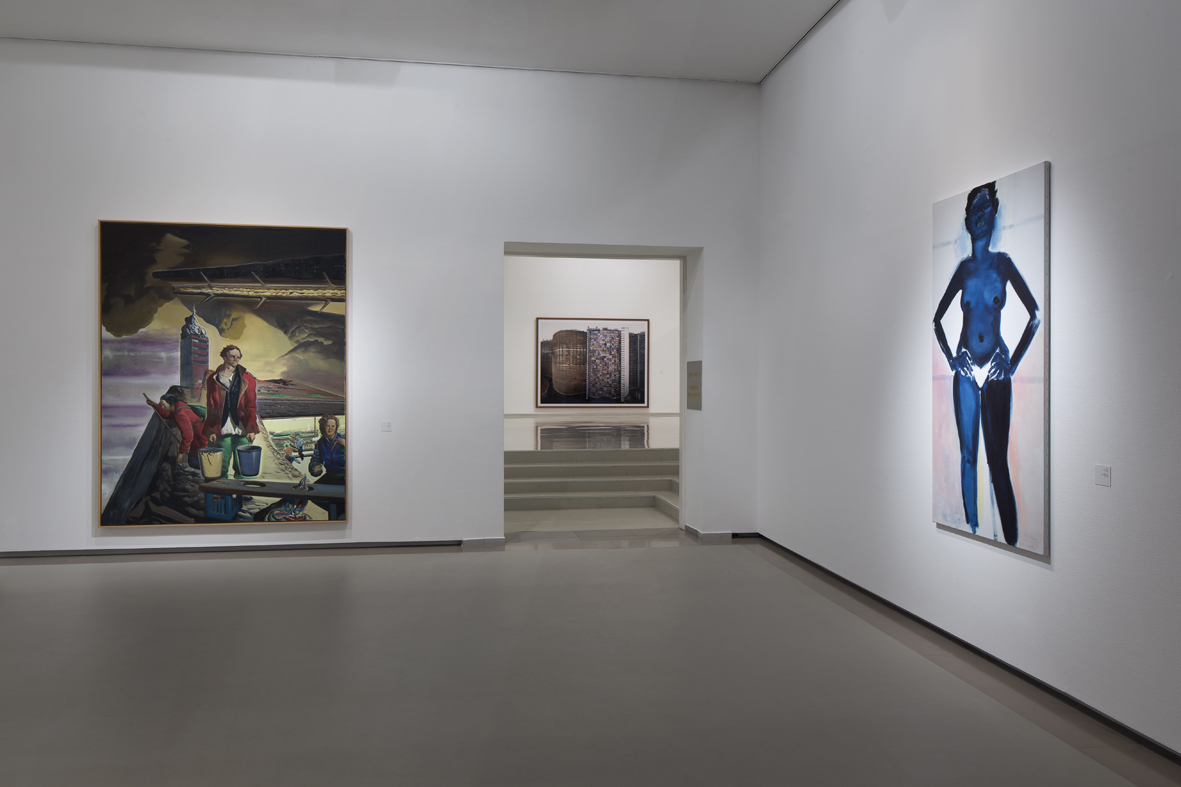 How are you involved in Tel Aviv Museum of Art?
I am in the board of trustees of the museum and follow very closely the museum's activities. I try to help facilitate exhibitions whenever I can, either by funding or helping with hospitality. I made my collection available to the curators of the museum, and I lend artworks whenever the opportunity arises. Tel Aviv has a rather small community of art enthusiasts who are also collecting art. We form a small group, and we all now each other very well, we see each other in art related events but also in other circumstances. Supporting our art community is very important to me, and I see it as a patriotic act. Israel in general and the art discourse in particular are relatively young and had to build itself from scratch.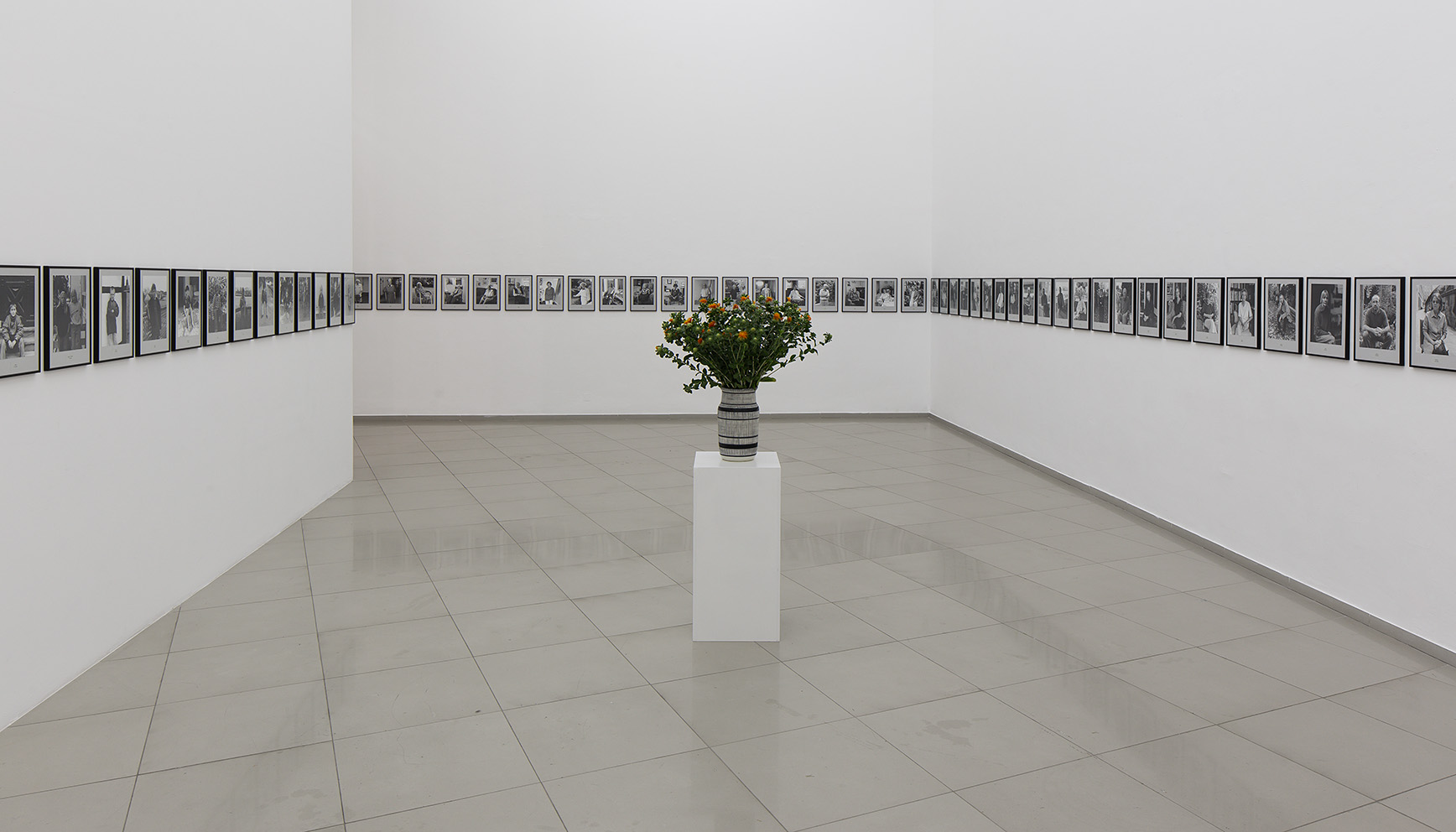 Related: Igal Ahouvi Collection
Instagram: @igalahouvicollection
Facebook: Igal Ahouvi Art Collection
Blog (hebrew only): Ahouvi Art Blog
A selection of artists Igal collects:
Andreas Gursky
David Hammons
Marlene Dumas
Philippe Parreno
Raffi Lavie