Maggie Tsai is the CEO of Fubon Art Foundation and an avid collector of modern and contemporary art. Established over two decades ago, the Foundation hosts lectures, exhibitions, and art events around the country aimed at making art accessible to the broader public, one of the strong contributors to the vibrant and diverse art scene in Taiwan.
LARRY'S LIST invited Maggie Tsai to discuss on how she has trained her eyes appreciating art and making choices independently; her latest purchase by Damien Hirst; why she would like to "build an international platform and open up global dialogues for Taiwan's arts and culture"; and the three Taiwanese artists we should watch out for.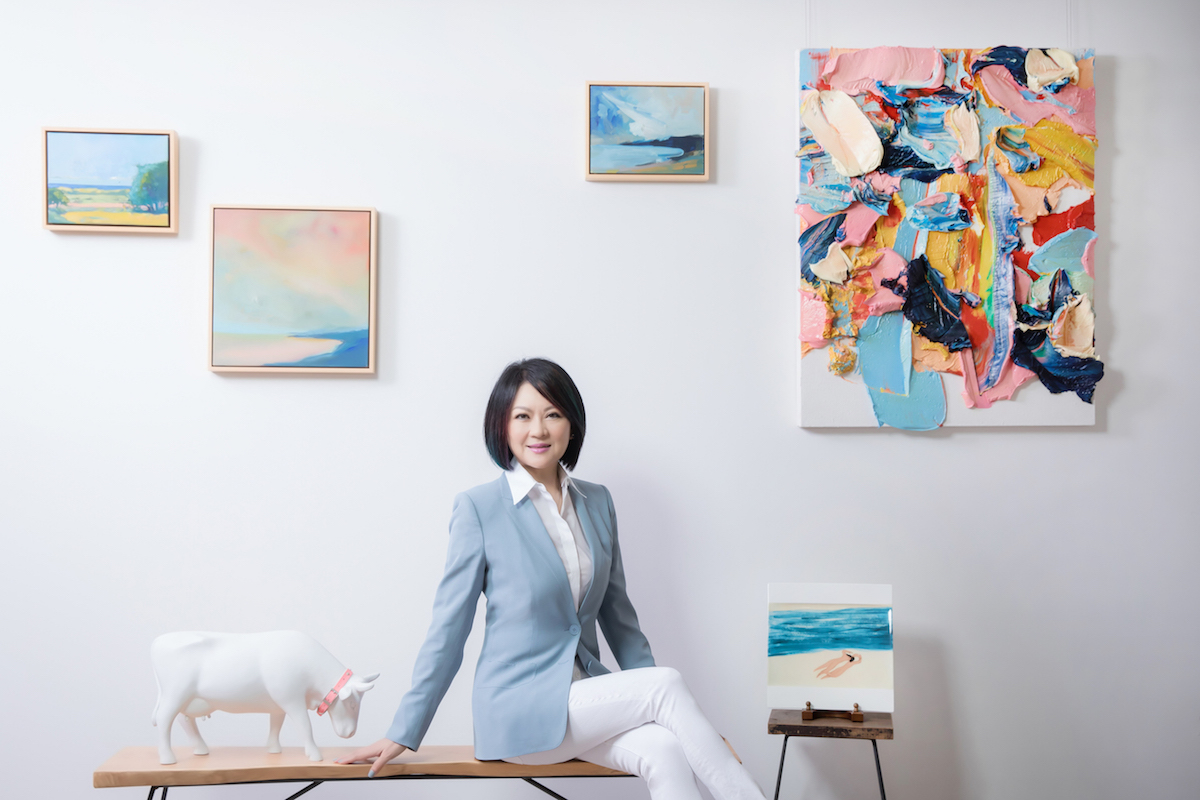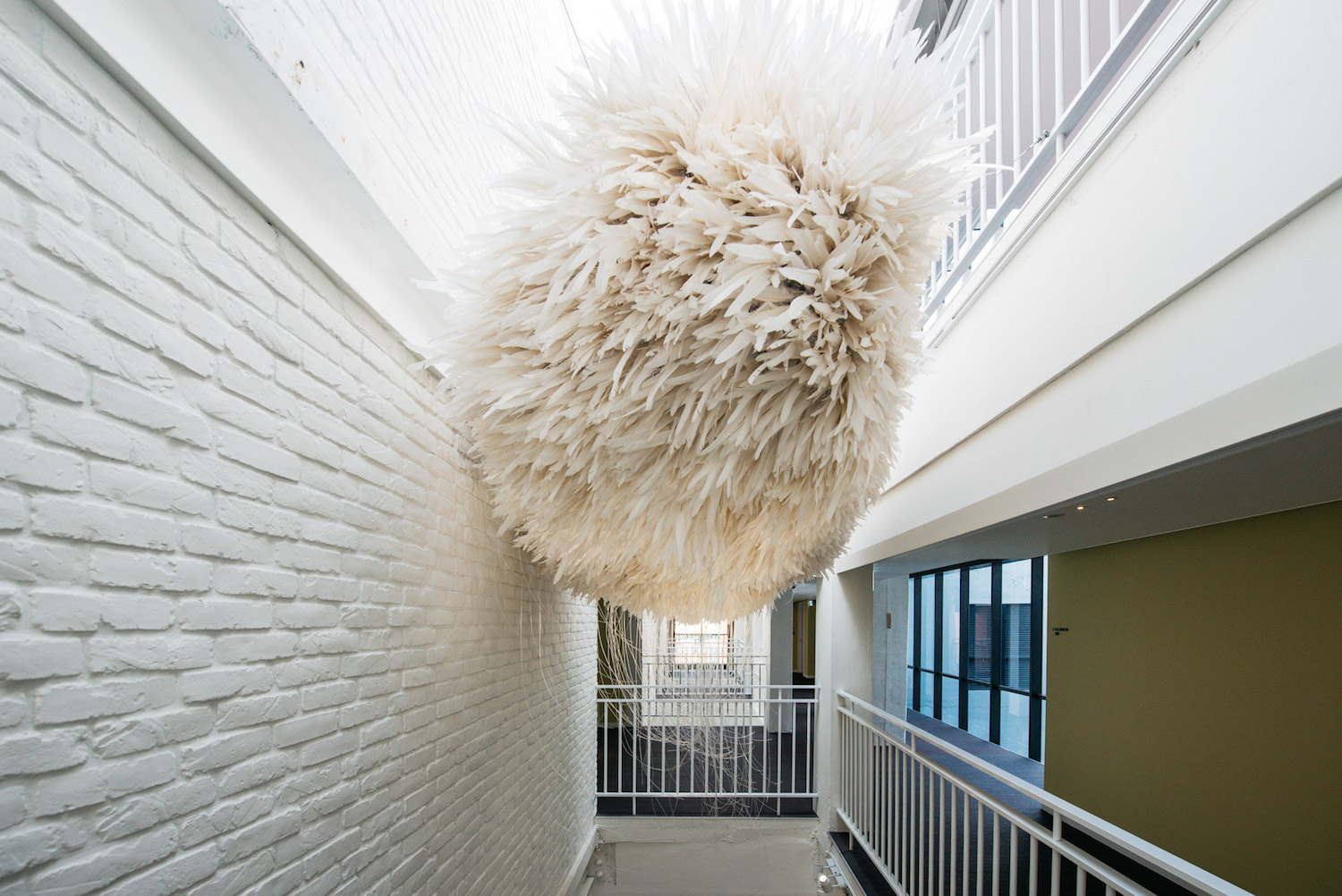 Collecting
What made you want to start collecting art? What is the main motivation behind your collecting?
This depends on the definition of collecting. In my memory, I went studying abroad in the USA at the age of 16. Back then, I started buying prints with my mere pocket money as a teenager. I always knew clearly what I like. What really touches me was very intuitive.
When did you fall in love with a piece of art? What was it?
Over 30 years ago in Taipei, the Apollo Building on the Zhongxiao East Road was a modern gallery hub, gathering more than 30 galleries in one building. It was a place where my husband and I spent most of our time on weekends. Since I always like visiting galleries or art museums, I have developed my way of appreciating exhibitions and artworks. When I saw the artworks of Sanyu and Zao Wou-Ki, I immediately fell in love with them. My intention of buying their artworks was simply love from the bottom of my heart. I did not even think about investment at all.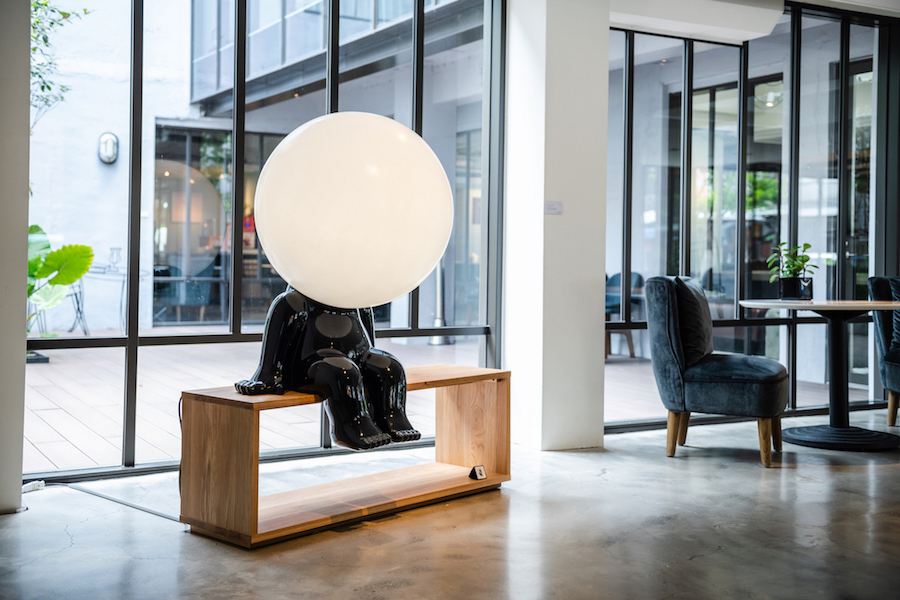 What is your focus regarding the artists in your collection? Are you more interested in emerging or renowned artists?
Whether an emerging artist in the art world or a well-known artist, what I value and appreciate the most is originality. Of course, great artworks are comprised of basic elements like compositions, colors, light and shade, strokes, and lines. These show the talent and artistic accomplishments of an artist. Everyone appreciates art with an individual perspective and logic. My attention for artists is how they show their special temperament and the connotation of artworks in the most basic creative structure.
Is there any particular type of art that has consistently attracted you, or anything that unites all the works you have acquired?
Realism or abstraction, or even the use of contemporary digital art or mixed media, do not limit my love or choice for artworks. I buy works from art galleries, exhibitions, auctions, etc. Though I have acquainted art galleries and auctions, I never follow the market value or trend to buy artworks. I only buy works of art that I love. I do not need art agent or auction house specialist telling me the position of the artwork in history or its potential as an investment object. I first focus on my affection towards artwork, then I determine on my own in which space I can display it and whether I can afford it.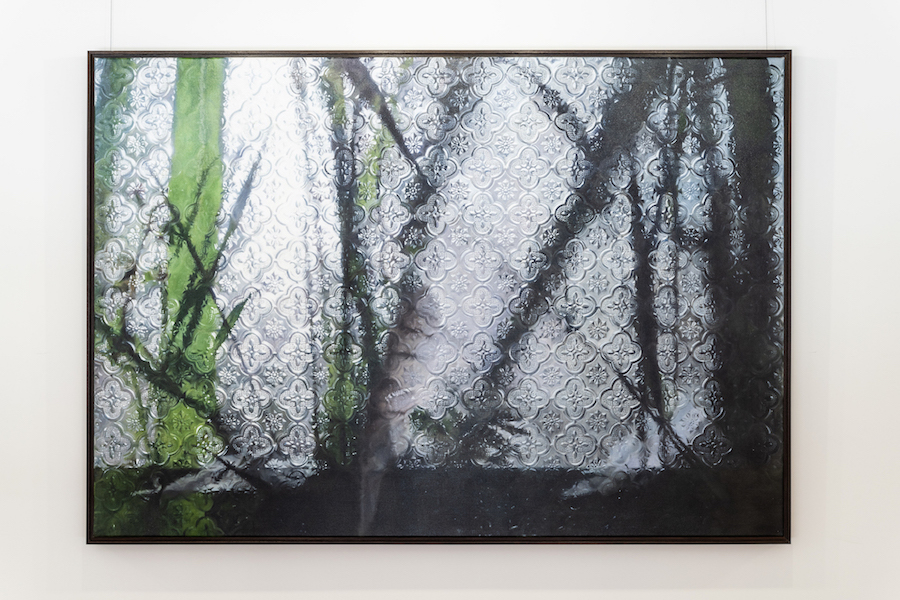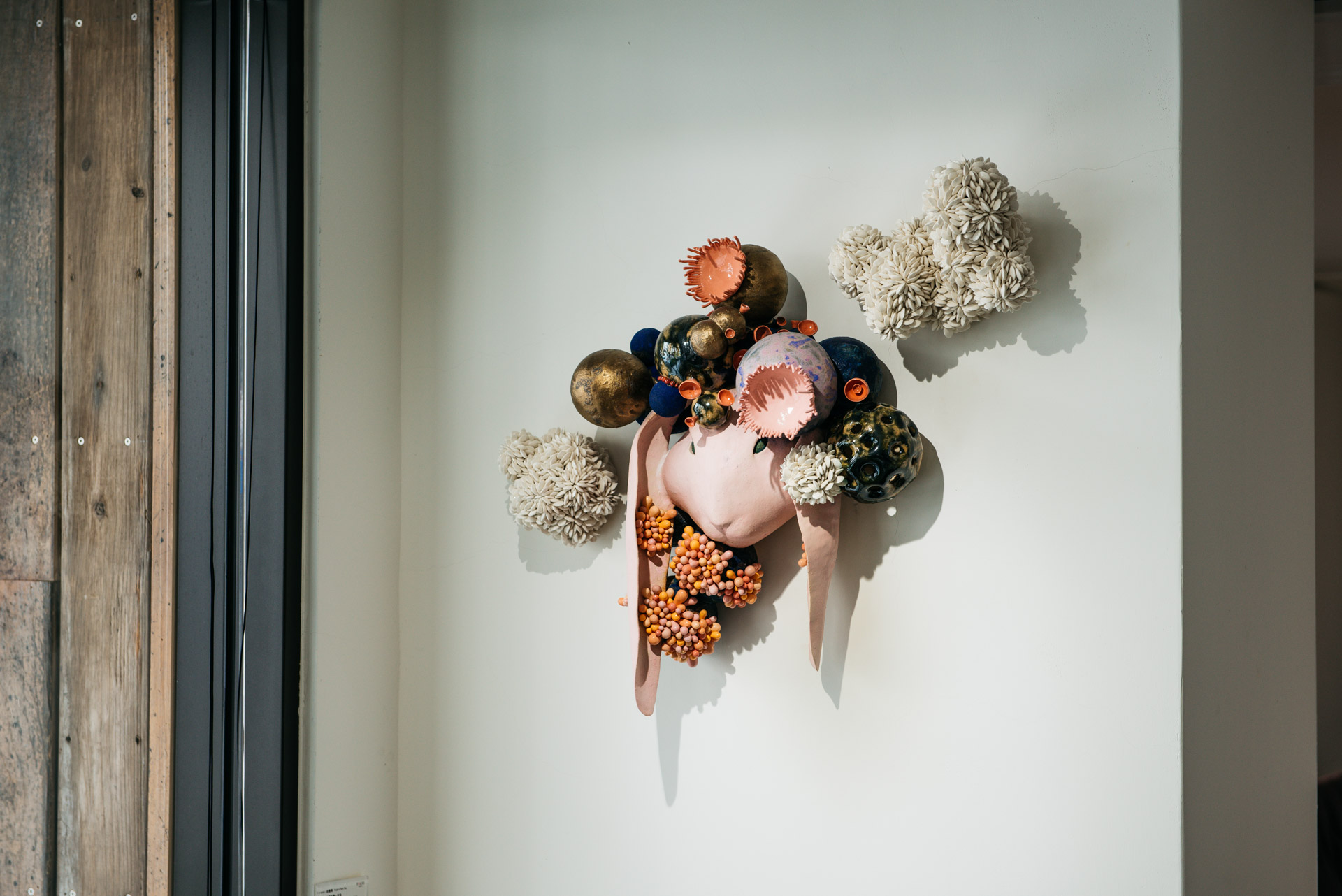 What were the first and the latest artworks you purchased?
The very first artwork I purchased should be a print during my middle school period, whereas the latest one is by the British artist Damien Hirst with butterfly specimens as its creative content. I have vivid memory with images since I was a child. Colors, patterns and faces are easy for me to remember. So, whenever I go to an exhibition I would browse around quickly, because images will appear in my mind. I know what kind of artworks I want, and which one attracts me the most. The process of walking around is actually a resonate practice with images in my mind. I can fully understand the change or continuation of an artist's style. I appreciate works of art at my own pace. Purchasing advices or recommendations from art agents are not neccessary to me. On the contrary, it would disturb my pace of thinking and focus.
How many artworks do you own? Where do you display your collection?
Concretely speaking, there are around 500-600 pieces in my art collection.
Besides pieces displaying at home, we also put displays at family-guest reception and corporate spaces. For instance, meeting rooms, entrance/lobby walls, and waiting rooms are where we display and share the colleciton. We are proud to create an art museum-like corporate space.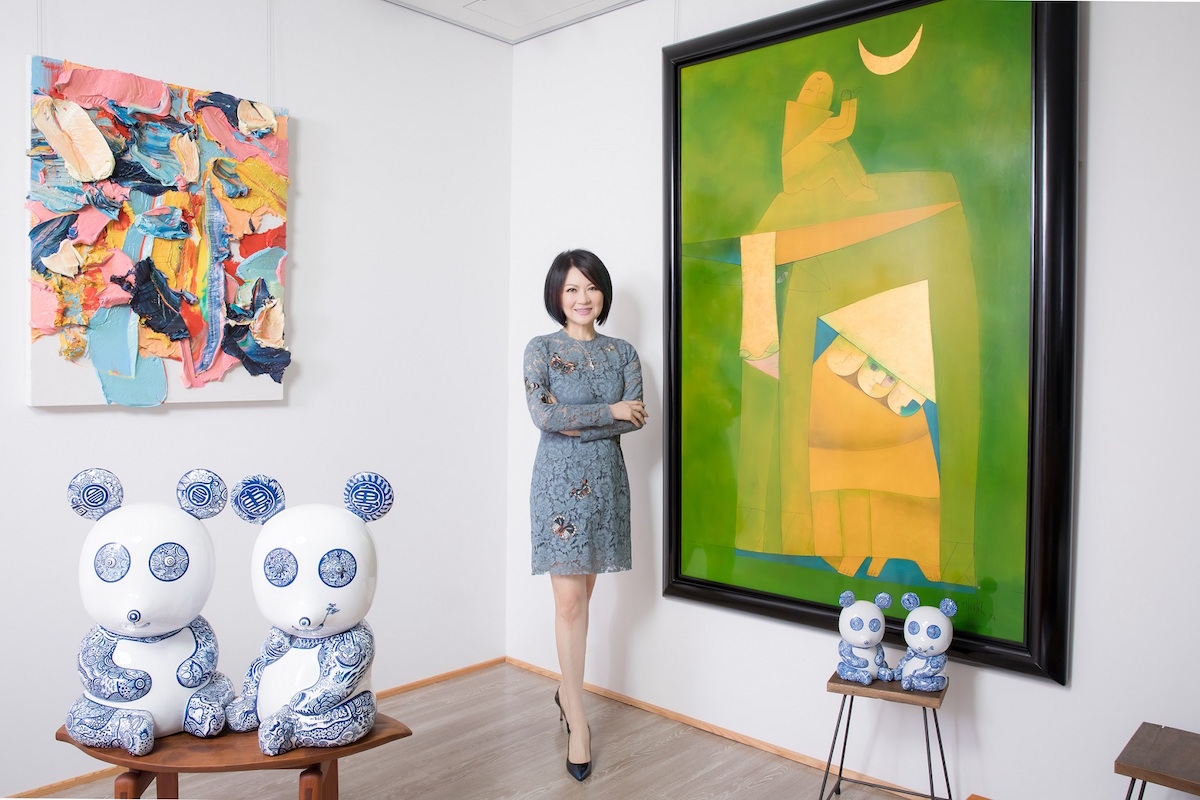 Where have you presented your art collection publicly and internationally?
In addition to what I mentioned before, the original intention starts with sharing and enriching the space with colors and temperaments, which allows people to stop by for appreciation at all times. Exhibitions organized by Fubon Art Foundation are specifically curated to best meet the conditions of the space. Curatorial approaches are well respected. As for international presentation, I am always willing to lend out artworks to show my support and respect to the curated content, but mainly in low-profile, sometimes even anonymously.
What considerations guide you to make a purchase?
My purchases made are very intuitive. I do not consider fame or investment value of the artwork. The artwork itself must have the originality that touches my heart. Then, I will make a decision according to my preferences. For instance, artworks by the famous artist Zhang Daqian are highly sought-after in the art market. However, I am only inspired by his ink-splashing paintings. Zhang's Buddha statues, landscapes and flower paintings have little inspirations to me. I'm just trying to explain this is not a question of market price. My point is my collection is based on my personal feelings. I collect artworks that touches me. Art investment was never my purpose. Basically, I have never sold any artworks from my collection.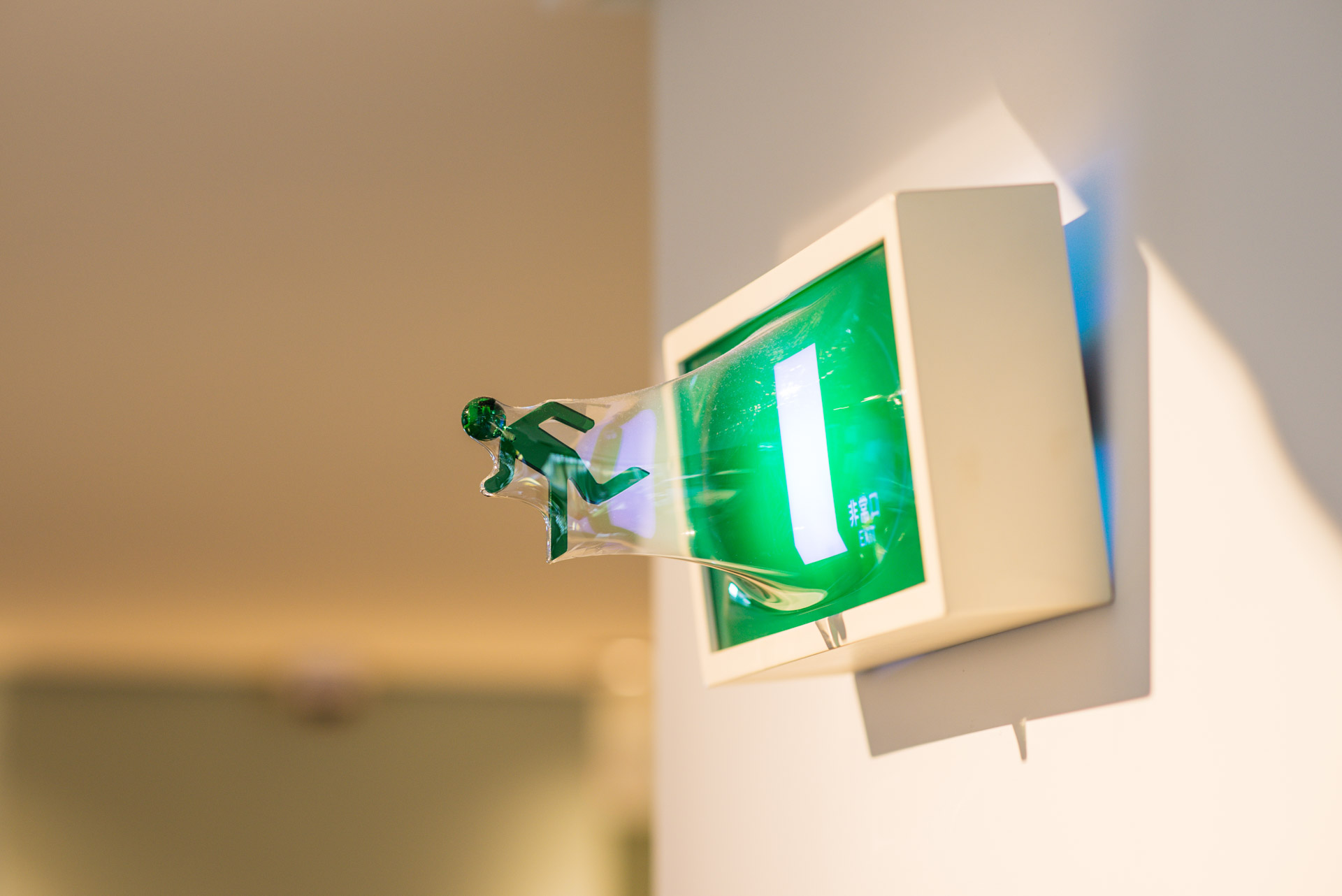 Fubon Art Foundation
What motivated you to establish Fubon Art Foundation back then? How to achieve its missions?
1. Love for arts and culture
2. Passion for education
3. Sharing
The above are my motifs for setting up a foundation. It started as small as personal. Since I have been deeply benefited from arts and education, I dream to share it with more people, to nourish the public in aesthetics and education style. When the Foundation was established in 1997, we primarily sponsored museums to help us understanding more about the arts and cultural environment in Taiwan. Little by little, the Fubon Art Foundation has grown into an active art organization that focuses on exhibition, education, designs, and art events. Today's Fubon Art Foundation is shaped and cultivated from its own past experiences and dedication to arts.
One-time activities or events that lose art as a focus are not our options. Instead, we focus on events with cultural nourshiments and art cultivations. In terms of education, government plays a cruicial role here. However, there are too many political issues involved in our education system. This resulted in a gap that the government can not fulfill nor continue. It becomes an opportunity for private corporates to fill up the gap as social returns, to promote arts and education with all efforts.
Private enterprises have higher flexibility and corporate missions to fulfill. Take Fubon as an example, our corporate entity has gone through severe difficulties, such as the financial crisis 2008-2009 and coronavirus pandemic 2020. None of the global crisis cut the sponsorship to the Foundation. It is being carried on and supported by the Fubon Group as an ideal realization for the welfare of the society.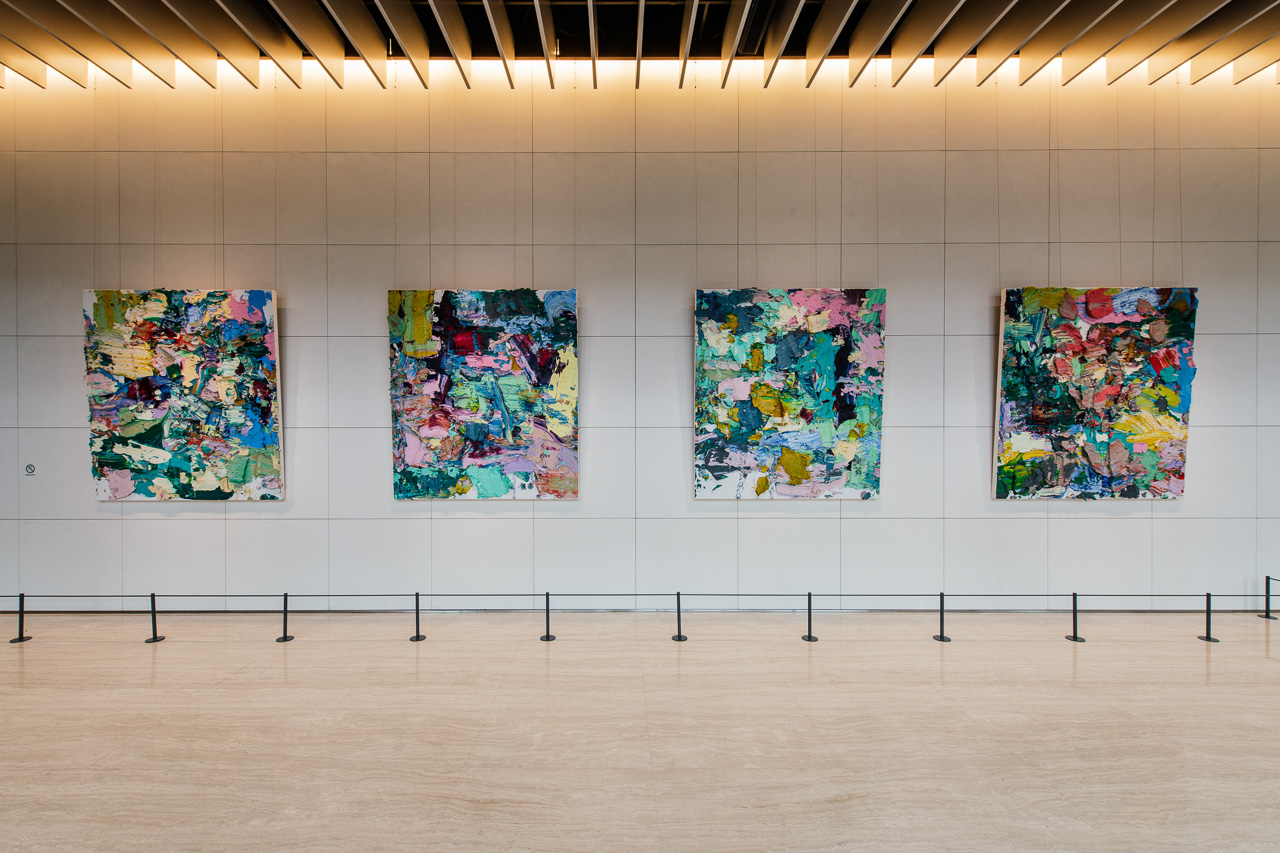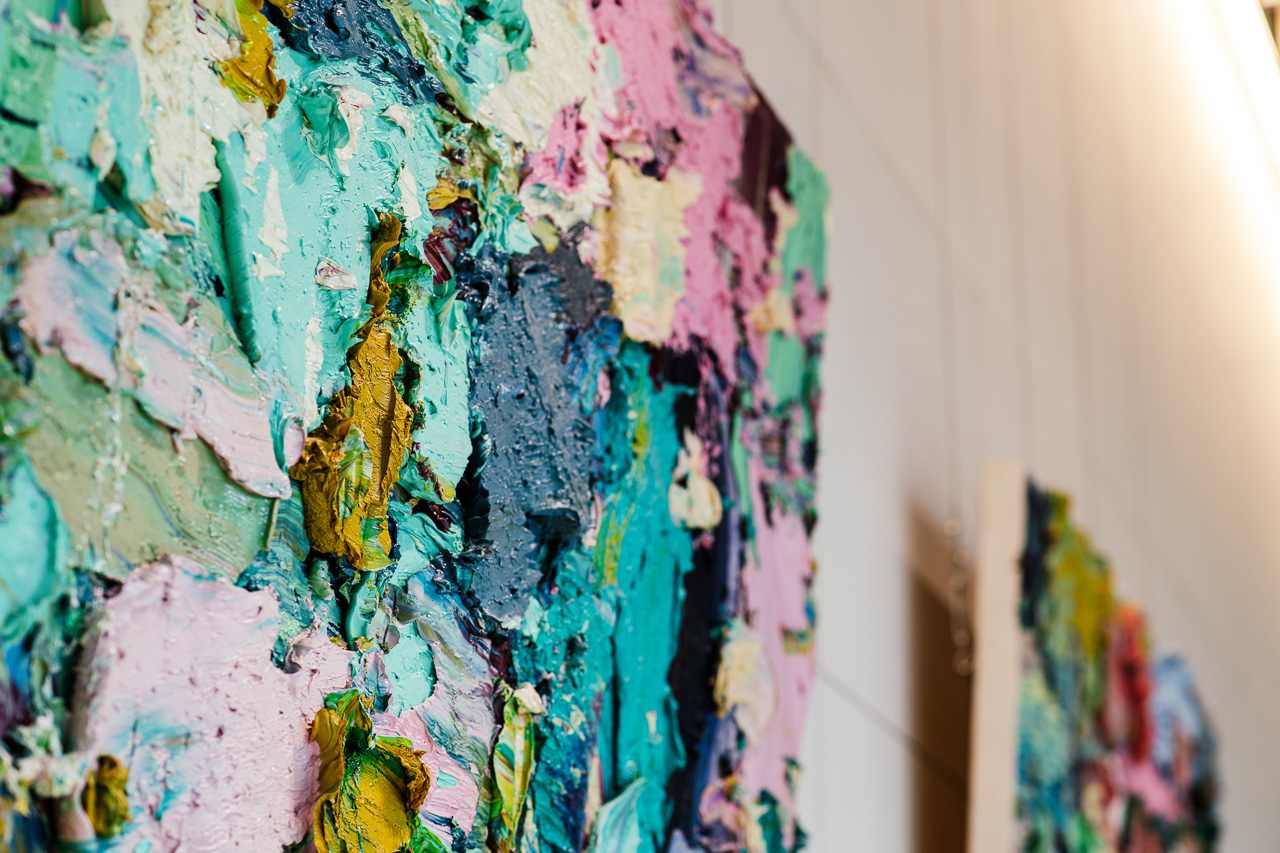 What was your most memorable moment since the Foundation was set up?
Fubon Art Foundation enters its 22nd anniversary. What makes me happy is we are able to carry on my father-in-law's belief through philanthropy with foundations. My father-in-law is the business founder. After understanding a value-added life can be promoted by aesthetics and education, it becomes the Foundation's mission to elevate the quality of life and art cultivation. With my father-in-law's support, our art projects therefore transformed into a cultural commitment. He is an influential enterpreneur in Taiwan. Having his support with the Foundation, it means more people can be benefited from his merits.
In the course of 22 years, the process of starting from scratch to now are all unforgettable and touching moments to me. Responding to my pursuit of originality, to accomplish the impossible tasks is the most touching experience. Prejudice and entry barriers are wthin art itself.  Too many theoretical discussions cannot resonate with people. What I believe is art should be able to talk to people, to deliver the message the creator wants to convey. Let viewers feel with their eyes and heart. The creativity and talents speaks for themselves. Arts accept criticism selflessly as well as sharing the touching moment of its creation with people. Art touches everyone of us and exchanges within us, allowing us to discover more beyound possibilities. This is the true meaning of art.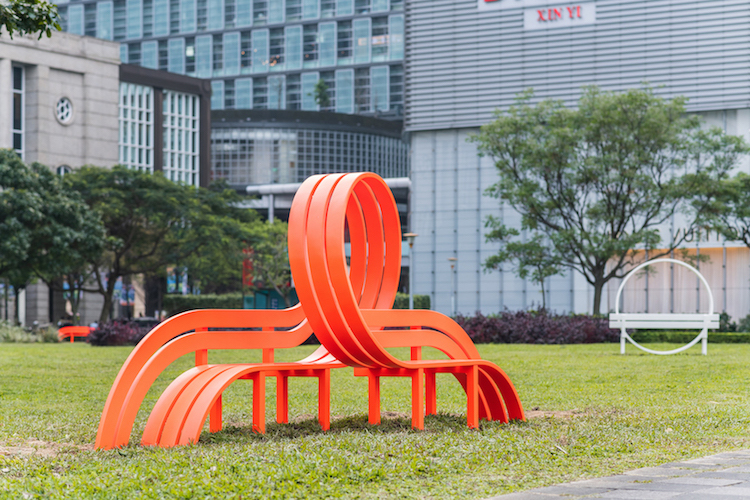 What are your visions for the Foundation in the next five or ten years?
Fubon Art Foundation was established in 1997. In the process of its development, the Foundation is entering a digital era. Education approaches and audiences are changing every year. Thus, members and structure of the Foundation are transforming with new waves of new generation and social media as well. Current audiences will be replaced by new generations. Since the Foundation plays a leading role in Taiwan, we have to keep up with waves of new era. If not, we will be left behind and pushed away from the dialogue with new generation. In the next 5-10 years, digital changes can be foreseen. We will experience together the fastest transformation and the fastest elimination. Many people say "this is the worst time and the best time." Yet I believe this is the luckiest generation, because we are being able to explore the future constantly and probe bravely into the infinite possibility of life as well as creativity and wisdom potentials.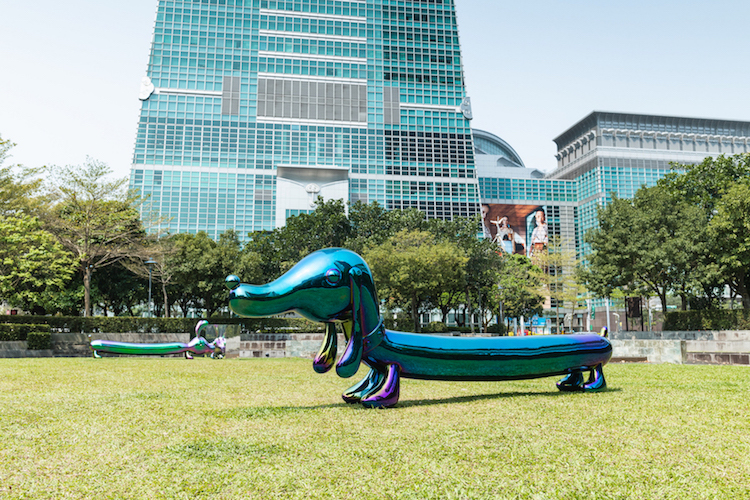 It was reported that you have ambitious plans for a new museum. Would you share more with us, such as your motivation behind the plans?
Having promoted urban aesthetics and art education for 22 years, my biggest regret is that Taiwan does not have international visibility.
No matter how great the artistic creation is, how tasty the local cuisines are, how kind and friendly the people are, Taiwan is easily narrowed down by its horizon and localization. Although Taiwan's enterprises and medical technologies have received international attentions, Taiwanese artists have very few opportunities to attract international supports, restricted to platforms lacking international accountantbility. This is the main reason that leads me into the idea of ​​establishing an art museum.
Although there has been a wave of private art museums in Asia in recent years, I believe those art museums are established for different purposes and considerations. While international art museums are attempting to break down the wall and entering the crowd, we are planning to enter the museum space from streets and city corners. We take a firm stance with our commitment to promote and share art through education. Through the corporate networks and partnerships, we will work together to build an international platform and open up global dialogues for Taiwan's arts and culture.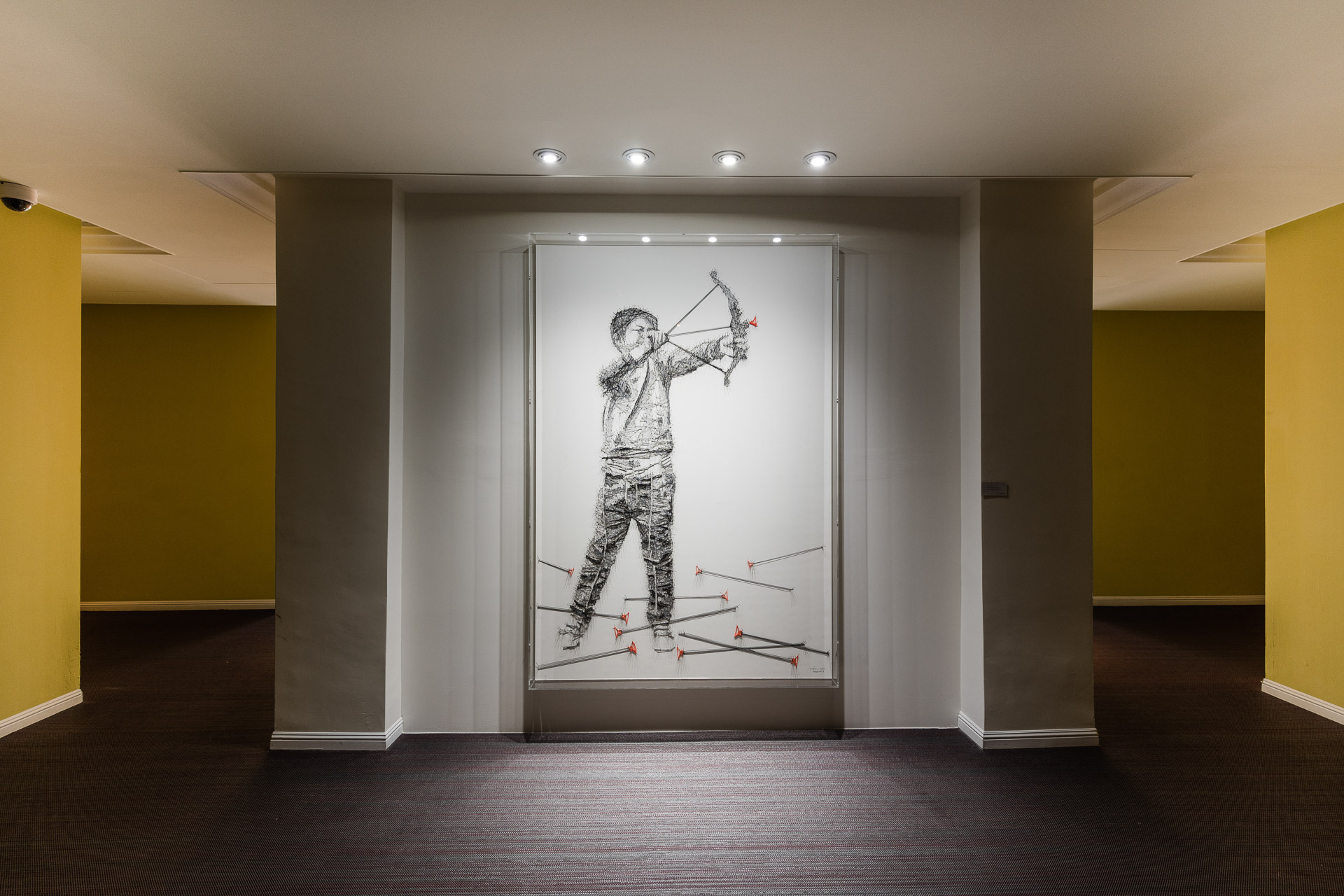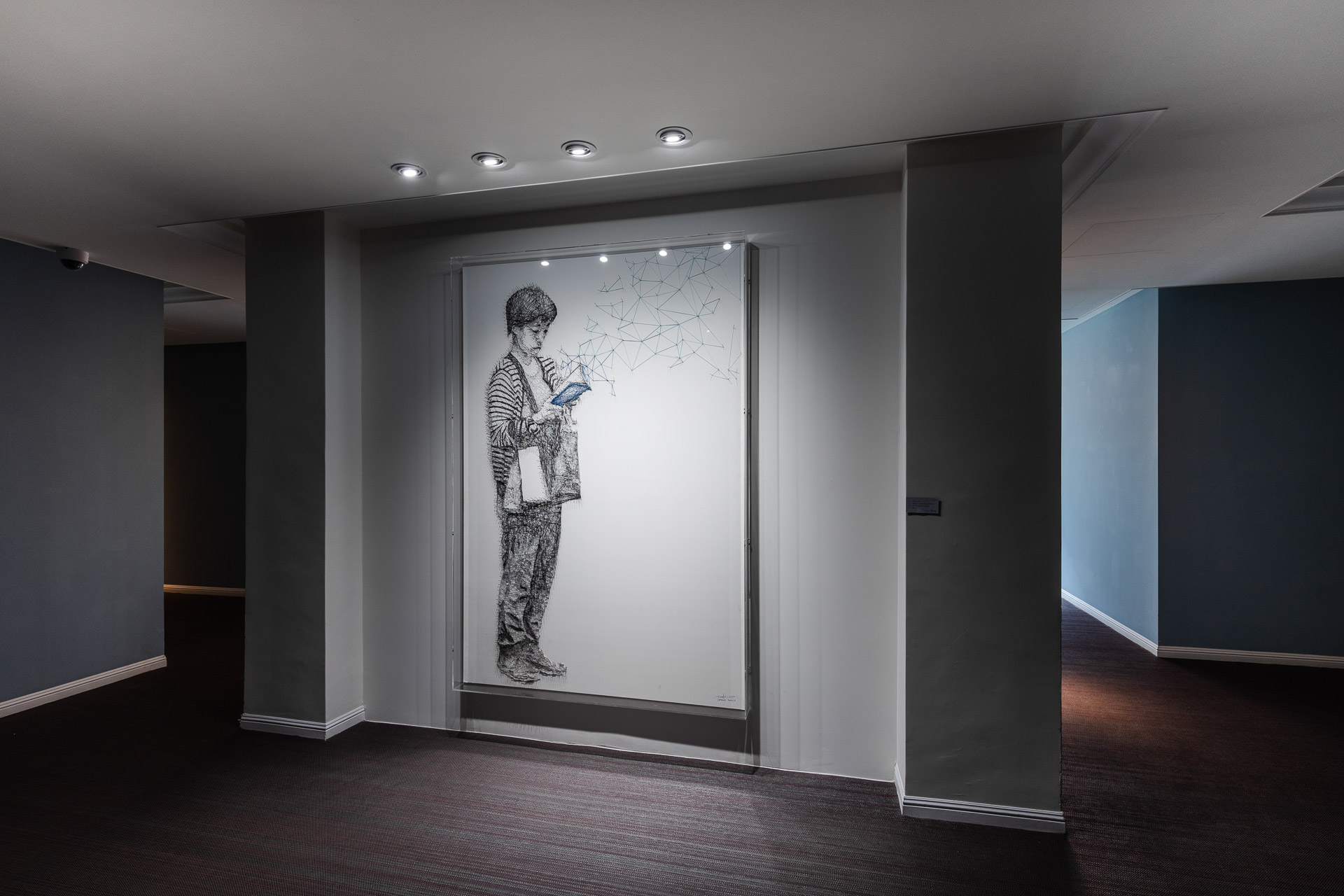 The Art World
Who inspires you the most in the art world?
If you ask me who enlightened my love for arts, I believe the answer is "God." God has enriched my life experience, which made me grateful and learned how to share.
My family has many relatives who are engaged in art-related works, from painting to architecture. All my travel itineraries must include visits to local art museums and art galleries. We are fond of this type of art itinerary, whether it's my husband's business trips or family trips. I believe my love for arts is a gift since I was born.
I like painting, music, sports, and I have constantly participated in the choir at school.
I left Taiwan at the age of 16 to study in Guam to learn more about cultures. In university, I entered the Department of Electric Engineering at UCLA.
In 2012, I was invited to participate in a charity fundraising in Hong Kong in collaboration with the Hong Kong Philharmonic Orchestra. In 2014, I performed with Taiwan's National Music Orchestra NSO, performing at the Taipei National Concert Hall. Since 2016, my husband and I have been invited to become Board Directors of the New York Philharmonic. The pursuit of music and art has almost become a large part of my life. In the long run, I hope to influence more people through art and education.
Can you name three emerging Taiwanese artists who should be on our radar?
Lee Mingwei, Hung Yi, and Michael Lin.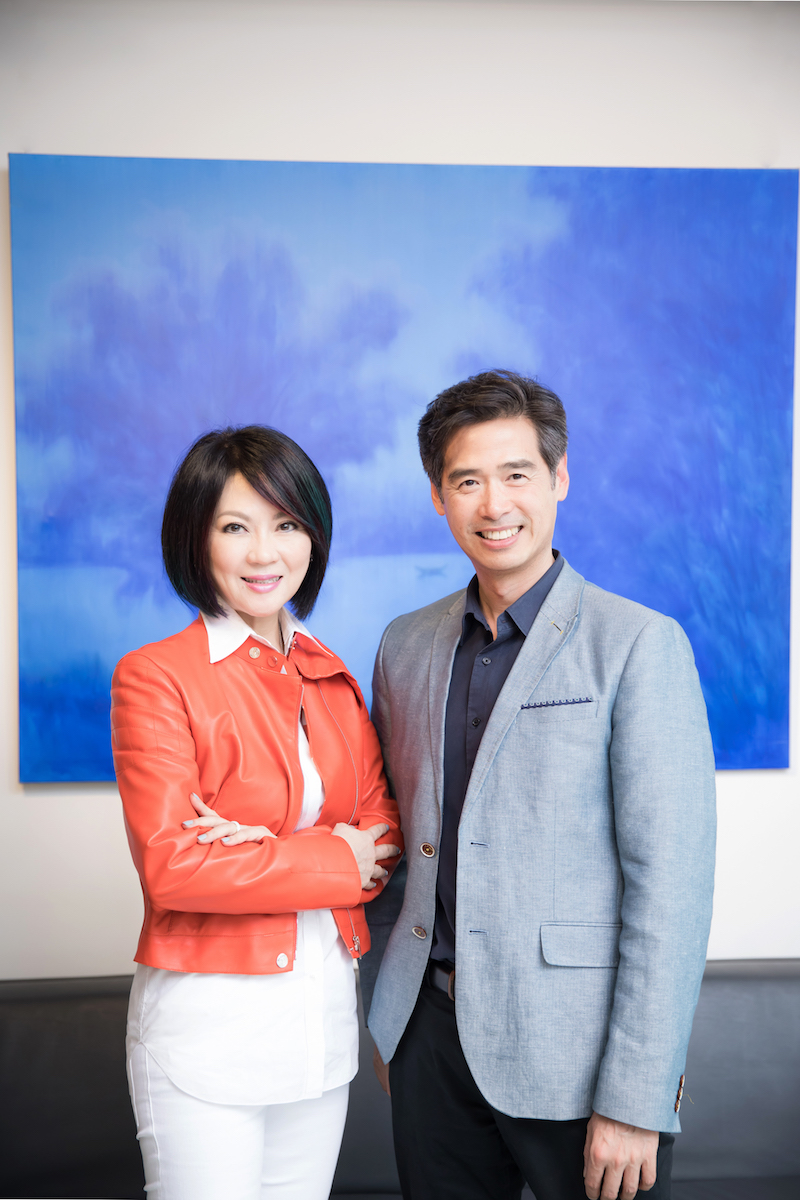 Related: Fubon Art Foundation
A selection of artists mentioned:
Damien Hirst
Hung Yi
Lee Mingwei
Sanyu
Zhu Jinshi