Contemporary Art from Africa has been on the rise over the years. Not only devotees of art from Africa but also the global art scene are eagerly looking forward to one important event: the opening of the Zeitz Museum of Contemporary Art Africa (Zeitz MOCAA) in Cape Town in September 2017. Zeitz MOCAA will then be the world's largest museum devoted to contemporary art from Africa, jointly developed by the Victoria & Alfred Waterfront and German businessman Jochen Zeitz, who holds what is considered by many to be the leading collection of contemporary art from Africa and its Diaspora. Besides being a pioneer in the art world in Africa, Zeitz is also a legendary figure in the business world with a strong mover-and-shaker mindset. At the age of thirty, he was already the youngest head of a public company in German history when he was appointed CEO of Puma. He was the first to seize the opportunity and invest heavily in African sports teams, which eventually rewarded him with career success and a revival of the Puma brand. A mere two decades later, he has a vision of turning the African art scene upside down and creating an unprecedented art landmark in Cape Town. Larry's List's co-founder Christoph Noe, and Max Bossier (project manager of the recently launched PRIVATE ART MUSEUM REPORT) had the pleasure of talking to Jochen about his motivation of building a museum in Africa, his vision for this non-profit institution, and his 4Cs guiding principle, with a harmonious balance between conservation, communities, culture, and commerce.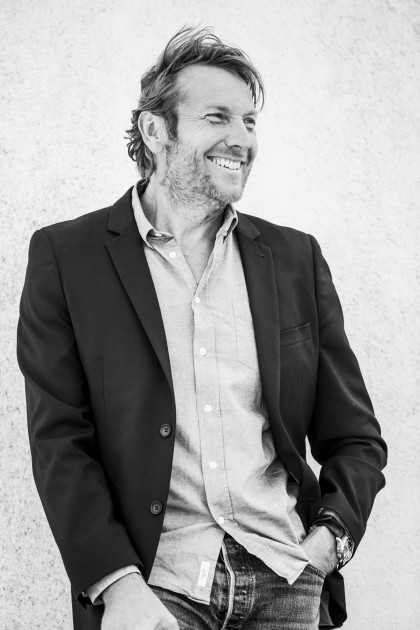 Christoph Noe (C): Mr. Zeitz, many thanks for taking time for this conversation today. Could you please tell us a bit about the project of Zeitz Museum of Contemporary Art Africa? How did the idea of establishing a Museum for Contemporary Art in Africa come about?
Jochen Zeitz (J): Well, in my PUMA life, Africa played an important role, ever since I came to Africa for the first time..We were one of the first major sports brands to sponsor African football players in the German Bundesliga as well as national teams from the continent. At some point we also asked artists from Africa to create some of our products. As I was fascinated by Africa and the continent ever since I traveled there for the first time in 1989, I was surprised to see that the contemporary art scene in Africa was not that well represented internationally except for a few well-known artists. I didn't feel that there were enough opportunities where the creativity that I experienced in Africa could be presented.
When we sponsored the exhibition 30 Americans in the USA and I met Mark Coetzee (who is now the Executive Director and Chief Curator of Zeitz MOCAA), he and I came to the conclusion that there was a need for a major institution in Africa that gives artists a significant platform to present themselves. That was when I changed my focus and made contemporary art from Africa the basis of my collection, with the objective to make it accessible to the public in a museum (if we were to find the right place). That's how we started. After many years of searching, we found the right place that ticked all the boxes, and now we are on the final stretch to opening the museum in 2017.
C: I'm comparing this to the experience of people like Mr. and Mrs. Ullens who—as foreigners—opened the first contemporary museum for Chinese contemporary art in Beijing. They are not from China. And you are obviously German. Do you think that this will be a benefit or a disadvantage?
J: Well, I don't think it's either. I have a passion for Africa. I came here in 1989. I'm a resident of Kenya. I'm spending three to four months a year in Africa, so it has become a home for me. I look at opportunity. I've always been somebody who thought globally but acted locally, and I just saw a way in which I could contribute. I could have been from somewhere else and decided to make happen. It is simply a question of your passion, energy, and enthusiasm for something. It is a museum for Africa. I'm a kick-starter in making it happen, but of course this is a museum that hopefully will last well beyond me and will be a great place for artists and curators from Africa, from its Diaspora, to really present themselves. I am not speaking on their behalf. It is a museum that will be a platform for them. Of course, I'm the one who is collecting, but the museum will also build its own collection over the long term. Just like many museums that have been started by individuals: the founding collection gets it going, and then, the institution expands from there.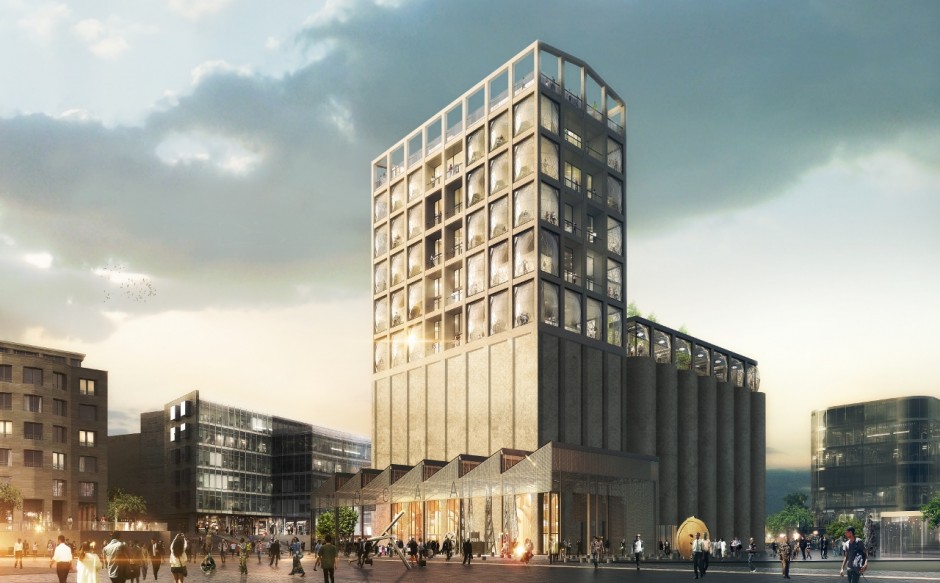 Max Bossier (M): You already mentioned something about finding the right location for the museum. Could you tell us a bit more about the process of finding the location?
J: We had certain criteria and boxes that needed to be ticked. We ideally wanted a building with history. We wanted a high frequency of visitors from Africa as well as international visitors, because a museum—to be sustainable in the long term—needs to be accessible to many. Cape Town is a desirable city in itself and a tourist attraction.  Zeitz MOCAA adds to all that Cape Town has to offer. Cape Town ticked all the boxes. It's considered one of the most beautiful cities in the world. We want the museum to be an experience for art. We wanted it to be easily accessible by public transport, we wanted it to be in a city with minimal pollution, and we wanted to build an institution with Access for All. With the Victoria & Alfred Waterfront (V&A), we found a partner that understood our vision, what we were trying to do, and that was willing to partner with us. The V&A is a very professional organization that could help us get things going on the ground, especially when it comes to construction—knowing the inside-out of construction, particularly in South Africa. From a cultural and artistic point of view, South Africa already had a solid infrastructure. There were galleries, schools and artists. A lot of artists from other countries are coming to South Africa to work and study. Parallel to us building the collection, the V&A Waterfront had identified their historic grain silos as a museum site, they had engaged Thomas Heatherwick as architect. So we joined forces to establish Zeitz MOCAA. They brought the building, architect and building funds, I brought the collection and a contribution to operating costs.
C: If we discuss your marketing and business principles, you're not only collecting art for art's sake, but you really want to turn this into something that is working out in the end. One of these indicators will also be the number of visitors . . .
J: My foundation's philosophy is built around what I call the 4Cs—the 4Cs philosophy. It is about conservation, communities, culture, and commerce. I believe that philanthropy is very healthy to kick-start initiatives, but in the long term they should be sustainable for all the 4Cs. To benefit the community, they need to be culturally relevant, need to conserve nature, and, ideally, need to be commercially viable and certainly should have a much longer-term perspective than traditional businesses. That's why I am—as you may know—propagating and promoting a more social, environmental, and not just financial way of doing business and started the B-Team with Richard Branson. From that point of view, I believe that for institutions to be relevant, they need to ultimately sustain themselves in the long run with supporters helping to get things going. But if you think of future generations, you cannot always assume that people will be donating to the museum. Therefore, it's important that visitors actually also contribute, of course, by playing an important role, especially local citizens. But there will also be a weekly open day for everyone, free of charge.
M: In recent years, more attention has been focused on contemporary art from Africa. How do you see the development of contemporary art from Africa in general at the moment?
J: It is nice to see. Many say that we have played a role through the announcement of the museum that people are now looking at contemporary art from Africa more closely. There is more and more infrastructure from the point of view of a gallery, an event, a fair. Whether it is in New York, in London, in Venice, or elsewhere, but also in Africa; the Cape Town Art Fair, for example—there is more and more interest and focus on contemporary art from Africa. Bearing in mind that contemporary Africa is very diverse. We are talking about a massive continent and a billion people. It is not homogeneous. You are packaging a lot of things into one term. It's just like speaking of American art or European art. There is a lot more than that. It is the diversity of the continent, but in terms of focus on art from Africa and its Diaspora, it's maybe helpful for others that there is a representation on the continent when recognizing that we are talking about many art movements, many countries, many cultures, different cultural backgrounds, et cetera.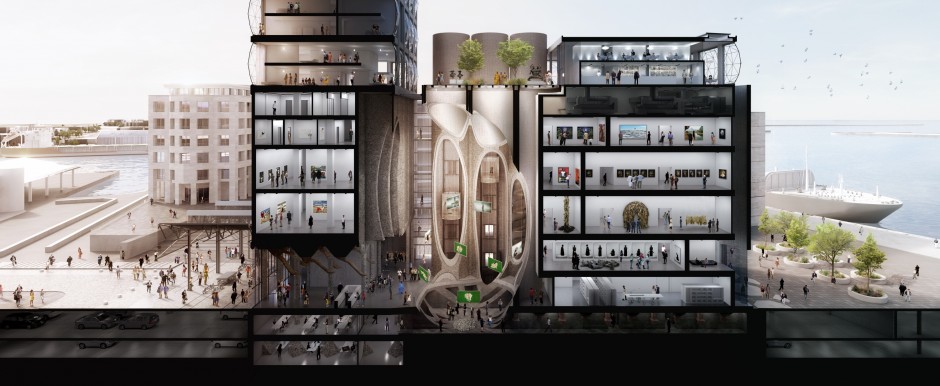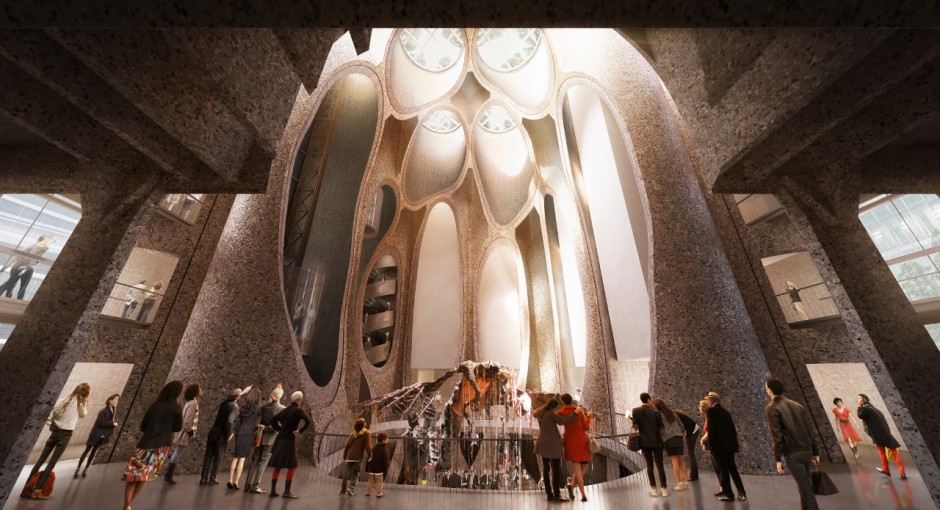 C: When you investigated the idea of opening a museum and decided to do so, it was my understanding that there was not any museum living up to the standards that you are now trying to achieve. So the possibility of donating your collection to an existing museum was not feasible?
J: There are institutions in Africa, but we felt that with a private collection and a more international dimension we could add onto what already existed. However, there are initiatives in South Africa and other parts of the world which I recommend and applaud.
C: Once you are building such a major institution, all eyes are on you. Increasingly, it is the private collectors who are writing the canon of art history, because they have the biggest collections, the most diverse collections, and also the abilities and capabilities to set up a complete museum. How do you feel about this responsibility?
J: Throughout my life, I have always wanted to have as much responsibility as possible, because it gives me the opportunity to do things. As somebody who has an understanding of the African continent and has traveled since almost twenty-five years to and within Africa, I was wondering why Africa and much of its Diaspora was not more represented globally. A lot of that has now changed, but at the time I just didn't understand why that was the case. Few wanted to sponsor African football players or national teams, or Jamaica, to name a few. At a later stage with regards to art we then also saw many openings, visiting Art Basel Miami or the Venice Biennale.With opportunity comes responsibility, and I'm never afraid of taking on responsibility. I think it's a great thing if you are given an opportunity and are able to execute it accordingly.
M: One more question in regard to the museum: You obviously already opened your sculpture garden in 2012, correct?
J: Segera, which is my place in Kenya, is a 50,000 acre wildlife conservancy and tourism retreat where I already have put parts of my collection within the African wilderness just to see how it works as part of the 4C framework. Segera has become the East African hub and a satellite of Zeitz MOCAA. Some of my collection is exhibited there, and we also have an artists residency program there because we feel that there should be opportunities outside of Cape Town. It is not accessible for all because it is very remote, but international visitors and local visitors come here to experience the art and landscape, in a fully sustainable Safari setting. This also helps us to gain experience on how people react to the art that we are exhibiting.
C: When you opened the sculpture garden, did you already have the idea in mind that it would be a forerunner or a warm-up for a museum?
J: Yes, we bought the art and wanted to start putting it somewhere for others to see. I felt that this place would be a good starting point. While we were researching for the museum, we said: let's get started here and then see how it works in addition to lending parts of the collection to museums internationally.
Mark Coetzee and I built my collection with the museum in mind. I never wanted to be a collector for the sake of collecting.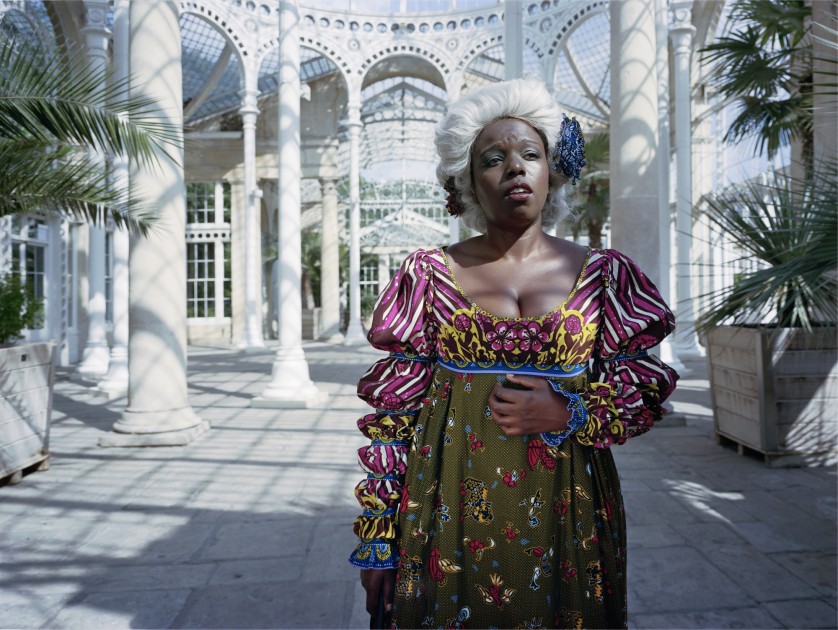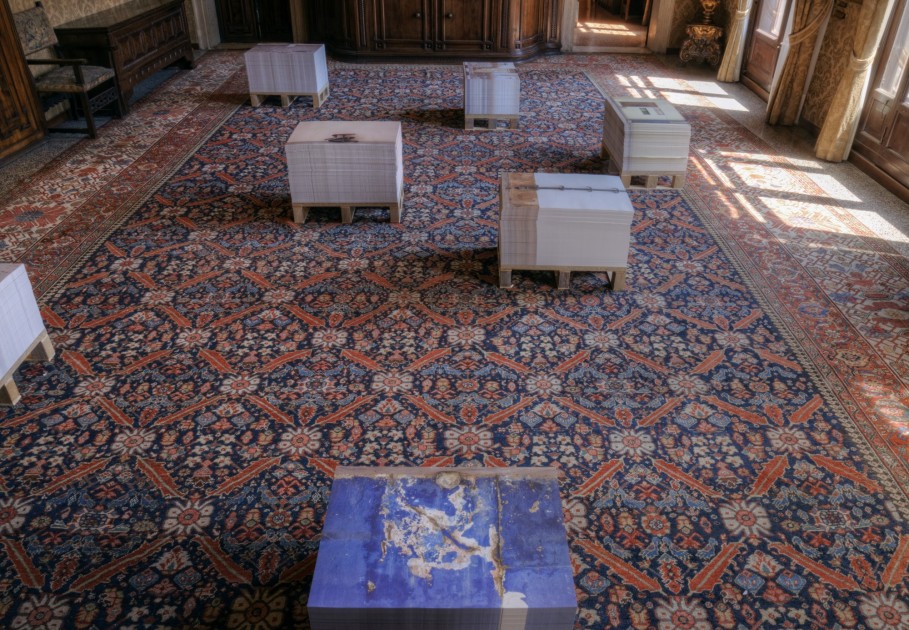 M: I would like to ask some more general questions about your collecting behavior. When did you first engage with art and start collecting art?
C: I guess it must have been at the Kunsthalle Mannheim back then.
J: No [laughter], that was later. When I went to New York—my first job when I was twenty-four was in New York—I was fascinated by Pop Art and bought a couple of Lichtensteins and Warhols. That was the start, but I wouldn't consider myself as having been a collector back then. I bought art because I loved to have it around me. I bought art for the pleasure of the art and not for the pleasure of, let's say, collecting with a purpose. Although others would say, "He's a collector." At the time, Pop Art was something I was fascinated by, and I bought a few pieces. My first, let's say, Africa-centric art, I bought from Peter Beard, from an outside-in view. I met him. We became friends in New York, and there were a few pieces I bought while I was working in America. During Art Basel Miami when I met Mark Coetzee, the idea of collecting art from Africa and its Diaspora was born, and with it the idea to one day house it in a museum.
C: So you fell in love with art, and then you more specifically arrived at art from Africa?
J: Yes, correct.
C: Are you still looking at artists other than those from Africa? 
J: If there's an exhibition that I like, absolutely. But my focus is clearly on Africa and its Diaspora, which is quite a vast area. It's anything that originates in Africa or has its roots in Africa. Of course, I enjoy a major exhibition by an interesting artist anywhere in the world. It doesn't necessarily have to be just Africa or Africa-related.
C: Is there any artist or artwork that you are particularly in love with even after twenty-five years?
J: It is interesting, because this is not the first time somebody has asked me this question, but I love every piece for what it is. I remember where we bought something, why we bought it, what intrigues me, and it depends on the circumstances when I see it. It's not that I have a favorite artist or favorite piece. Every bit of art is my love, so to speak. Of course, there are some pieces I enjoy more, but in principal, I end up liking everything we've bought. I've never had any sense of regret that I shouldn't have bought something but I sometimes do of the pieces I didn't buy. The art needs to speak to me, otherwise I would seldom buy it but bearing in mind that most of what I buy will end up in the museum.  So there are many dimensions to consider beyond my personal taste.
M: Is it important for you to know the artists personally when buying artwork? Do you have close ties with the artists you collect? Are you in contact with them?
J: It depends. First of all, the art and the artist, and where the artist is coming from and his history, are of interest to me. But primarily the art itself is important, and then to understand some of the background. I don't need to meet an artist to understand that. I think it's great to have a relationship with an artist, to meet an artist, to talk to an artist, but it's not a prerequisite for us when buying art. Absolutely not. I need to understand about the artist, where he's from, what he's doing, what he represents. He may just be a student and doesn't necessarily have to be an artist who is represented by a gallery. Mark Coetzee always helps me better understand the context and we discuss every piece that we ultimately agree on and buy together.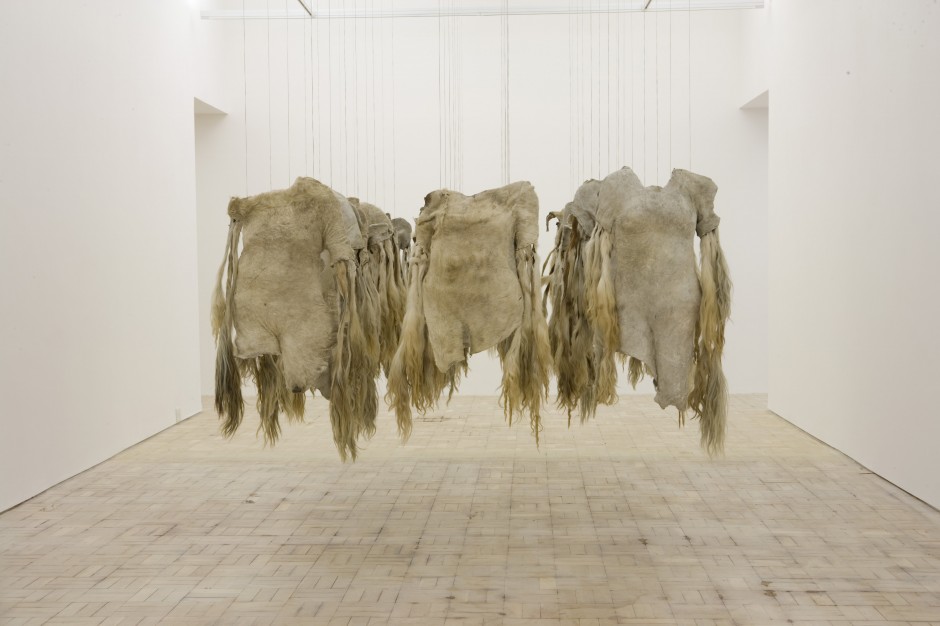 C: You already have over two decades of art expertise. Two questions arise here. First: Do you think that the art scene, the artists, and the way they work have changed? I have been asked this question in China many times, because even if we have only witnessed it for maybe ten years, we always encounter this question. There was no market fifteen years ago, and then suddenly there is a market. I think it is similar to the scene in Africa. There was not really strong interest when you started, and now, as you said, there are galleries and fairs. And second: Does this change also have an effect on the artistic creations or the artists themselves?
J: I wouldn't quite say that I have two decades of expertise. I Iook at myself as someone who always learns and building a museum is a whole different ball game than collecting a few pieces of art here and there for your living room. So I am a novice when it comes to that. This museum has an effect on many people, first of all, on artists. There was an article in a Kenyan newspaper that said, "Great news for artists of Kenya. A museum is being built in Cape Town." And they said, "Now, if you are a passionate artist or you want to become an artist, you actually have a chance of making a livelihood through art." I look at it this way. The enthusiasm that comes with this museum is just wonderful to see. I think it is affecting artists, because so far I have only received positive feedback. At the end of the day, recognition for an artist, being able to exhibit, being able to show, and being able to make a living is important. If you want to be sustainable as an artist, you need infrastructure, otherwise it won't happen. Of course, some artists paint for themselves or do sculptures for themselves, but at the end of the day the artist wants to portray a message, and you can only portray a message if you have an audience. So the museum supports and helps build an infrastructure around what others have already started in the past. This museum is about collaboration and working together.
C: This audience develops in different ways: in regard to the number of people who are interested, the general visitors, but also to the collecting scene that is growing, which might make it more difficult than ten years ago to get the best pieces for your collection.
J: But there are more and more artists that are now able to exhibit their works and connect to an infrastructure. Take Kenya as an example. When we looked first, it was much harder to find an artist who made us say, "This is great." because there was not so much infrastructure yet to turn to and to find them.  And within the last years, there is a growing gallery network for artists to link themselves into. It doesn't mean that they weren't there before; they just didn't have much to connect to. Galleries are helping artists' careers. They want them to develop and take them by their side and provide the infrastructure that helps them to develop and find a bigger audience. Finding a foundry in Kenya has been difficult. A lot of the bronzes have been made in South Africa. If you are now able to buy your equipment—the utensils or tools that you need—as an artist locally, without having to travel abroad, that is great.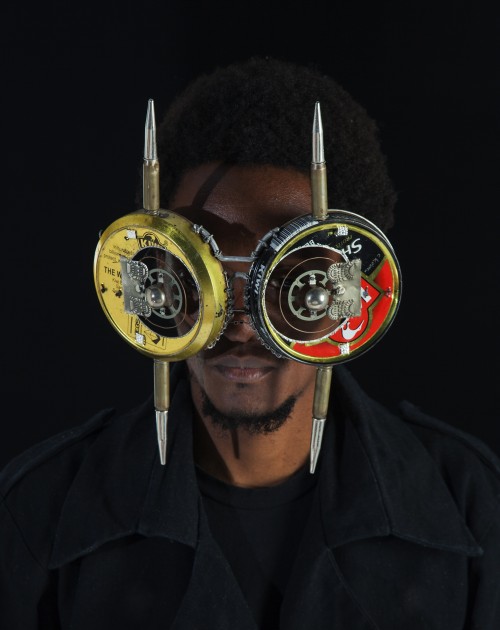 C: We are seeing much more international recognition for and interest in art from Africa. Are there already requests for your collection to tour around the world? I assume that there are, but I guess you want to show your collection in your own museum first. 
J: There are requests, and I'm very happy about it. Also that major museums around the world are very interested in what we are doing. I've been lending to other museums and exhibitions if they ask for it, and in return we may be able to get some pieces from their collections. It's not that the museum will show only my collection on a long-term basis. We also want shows from abroad, so that there is a cultural exchange between Europe, the Americas, Asia and Africa. Collections travel, and I think that is the beauty of having an institution at this level—that it can also then share and work with other museums around the world. That would be ideal.
M: We have now spoken a lot about artists. There's a question that we ask all of the collectors we're interviewing: Do you have some artists who should be on our watchlist? Some up-and-coming artists, younger artists, maybe from Africa?
J: There are many, but I wouldn't like to mention them because I just think, in my role as somebody who decided to found a museum, that it wouldn't be the right thing to do. We take our responsibility seriously. We don't talk about the artists we buy or like. Of course, if we acquire some art, people find out, but it is not something that we are actively promoting because we don't think that it is part of our governance code of ethics to do so.
C: But we will find out once you are putting on a show. At some point, you will have to let down your pants, because then you will be showing the names.
J: Sure and that is totally ok. In fact, every three or four months we had an exhibition in our small pavilion and were already exhibiting some of the artists. So have a look at our museum newsletters when we open exhibitions. You will find names. It is not a secret.
M: Our readership is very diverse. We have a lot of fellow collectors who are reading our editorials, but then we also have people who are just attracted to the topic. Please allow us one last question: Is there any advice you would give—and this can be directed at a novice or at someone very experienced—about the collecting of art?
J: As a principle in my life, I've rarely given advice to others, but at the end of the day, you need to believe in what you buy. Don't buy something because you think somebody talks you into it. Do your research on an artist and talk to experts. But ultimately you need to emotionally and intellectually attach to what you would like to buy, and not because somebody tells you that this or that artist is great. It's your personal decision, and you should make it as such. But when you decide to build a museum for your collection, there are of course many other factors to take into consideration. For this step you need people you trust and have fun working with.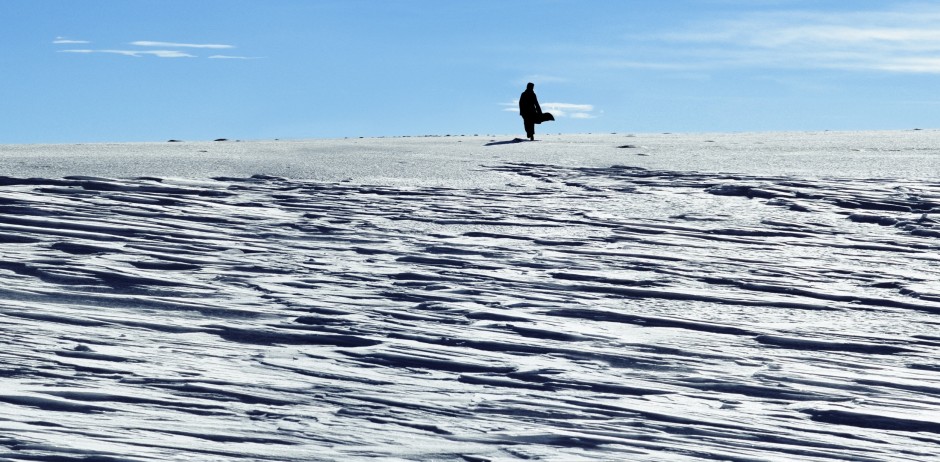 Special thanks goes to Mark Coetzee, the Executive Director and Chief Curator of Zeitz MOCAA, Jens Kozany, and Nuha Jappie.
Related:
Zeitz Foundation