Marinko Sudac has built up a collection that will likely enter into the art history – his collection encompasses a large number of artworks of progressive Avant-Garde, Neo-Avant-Garde, and Post-Avant-Garde art, including morphologically and conceptually similar artistic developments, as well as various practices of experimental art across Europe, with a particular focus on Central and Eastern Europe.
Describing his collecting as an anthropological process, Marinko Sudac shared with Larry's List how his interest in anthropology motivated his collecting art, how he builds his collection strategically to become a heritage of the region, what motivated him to create The Virtual Museum of Avant-Garde, and how it achieves its missions through this digital platform, as well as a physical one in future.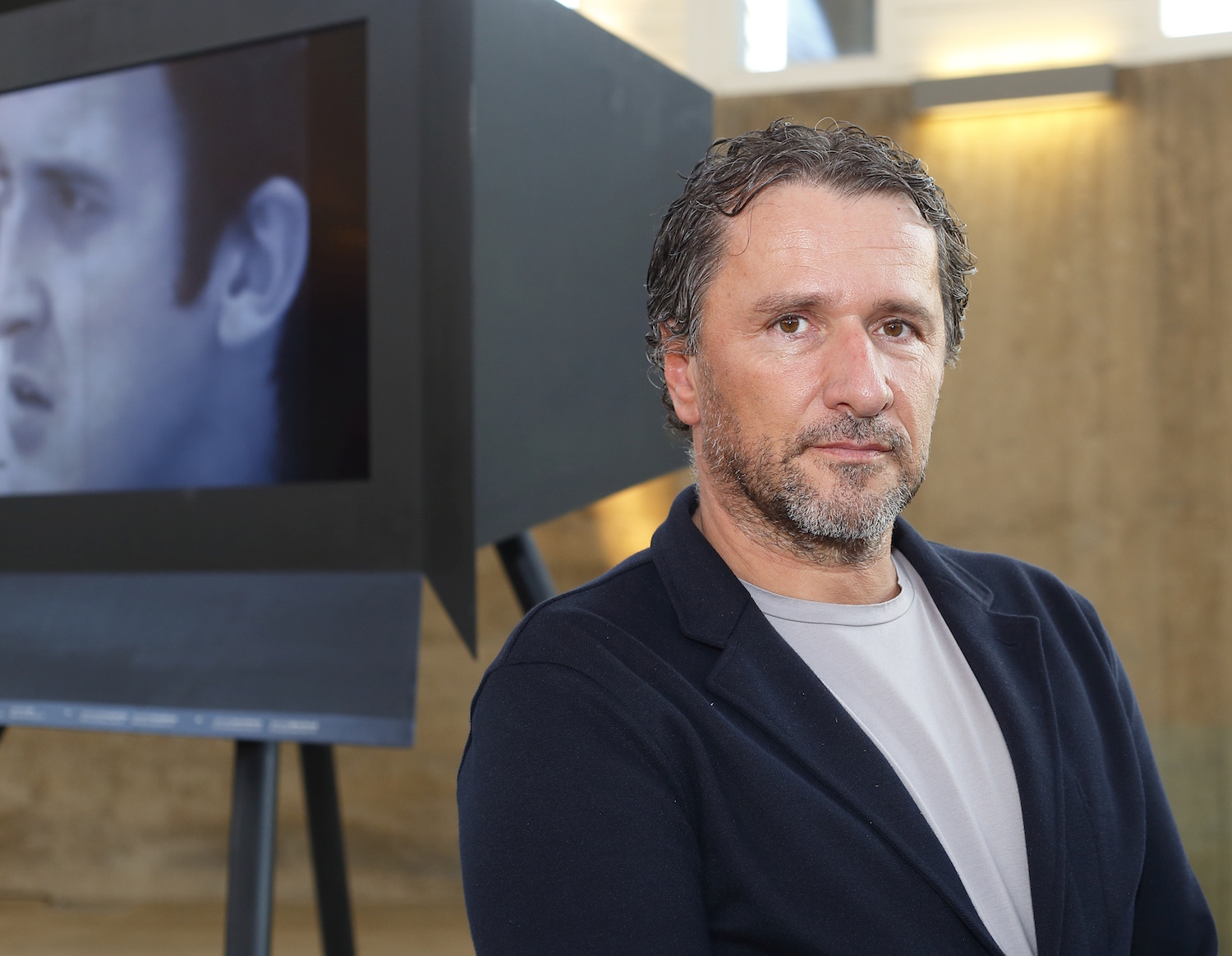 Collecting
What is the main motivation behind your collecting?
I have been collecting art for several decades now. Earlier on, when I was collecting a different kind of art, I came across art which was, by its entire postulate, a historical "excess". This kind of art was, in critical terms, treated in a different manner. I started researching these avant-garde excesses in art, which developed from the start of the 20th century.
Already then I had a vision, an idea of what I wanted my collection to become, and I devised a strategy of how to evolve it. That strategy is carried out and further fine-tuned today, and it remained the same in concept as it was on day one.
The collection was created in the same matter as the avant-garde art itself. It was an anthropological process, meaning that it developed from day to day, finally evolving to today's level. I have been collecting this kind of art for over 25 years, and it has become more than a personal project. It quickly transformed from the "traditional" collection to one that is completely objective, museum-like, holds avant-garde art and its legacy, and is regionally based on Central and Eastern Europe.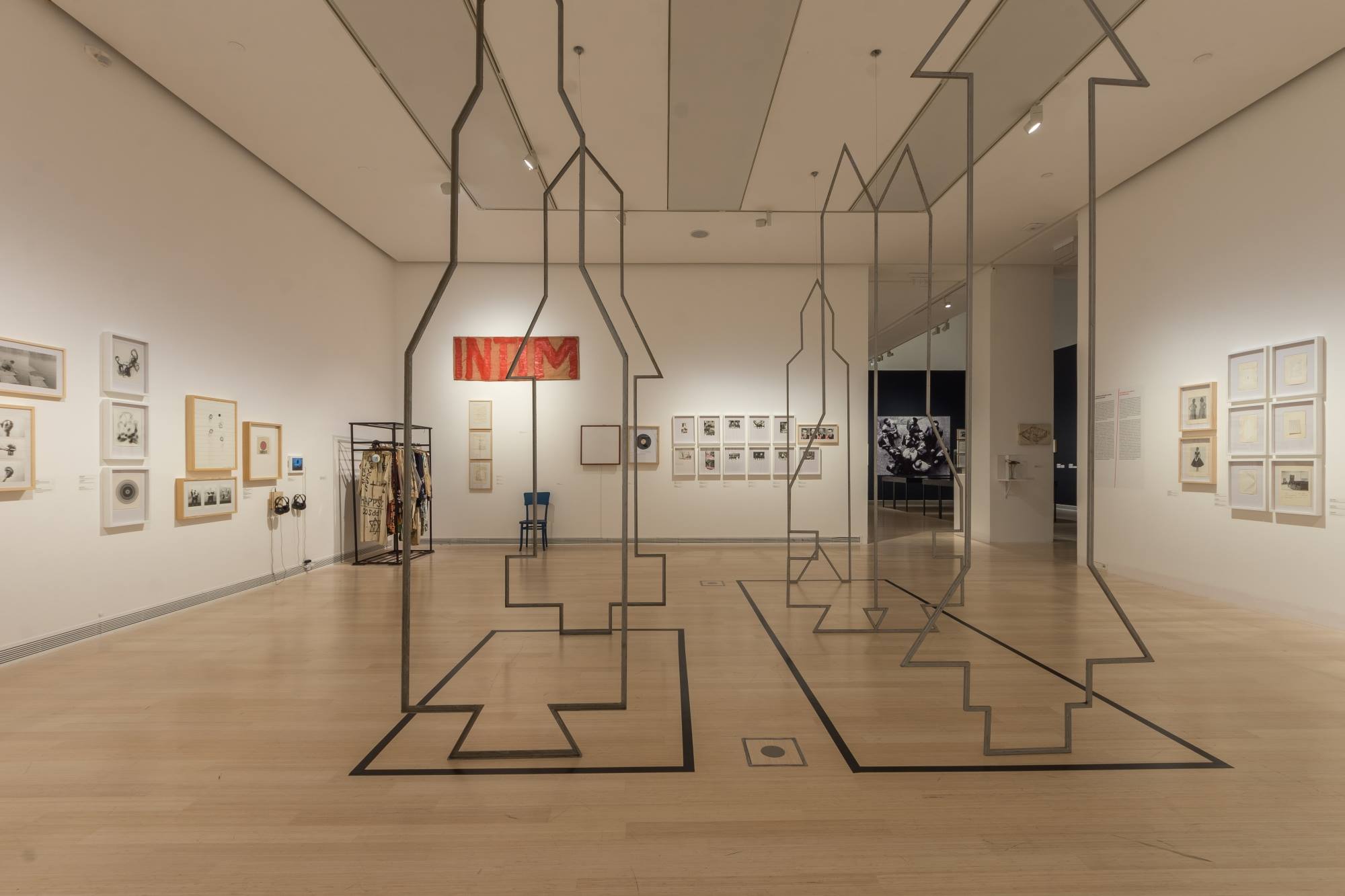 Why did you decide to focus on avant-garde art for your collection?
I have been living with the avant-garde for over 25 years. By researching on the historical heritage of avant-garde, I began to understand the systems that surround our lives. Avant-garde art taught me that I should not accept lightly the pure aesthetic value.  I realized that there is great energy and process of creation behind it. In this regard, I would say "radical" avant-garde art is the most sincere representation of society and the critique of different types of ideologies. This was an approach which was interesting to me due to my interest in anthropology. I believe that art that does not adhere to any type of imposed ideology become increasingly important, and the artists engaged in it even today will stand important positions. They are exactly the ones who carry on the legacy of the first avant-gardes.
How do you select works which will become a part of the collection?
My collection is not created on the level of aesthetics or investment. The works, as well as the equally important documentary material in my collection, have, I believe, a certain weight that binds them together in a global narrative of radical art. The artists I have found and started collecting, and which are now part of the collection, at the time were not visible and recognized by the public. Today the situation is changing. The artists from this region are becoming increasingly represented on important exhibitions, and exhibitions are organized specifically dedicated to this region (in MoMA, Tate Modern…). Also, the very time period in which these artists worked can now be more properly examined in the historical context. Now the market started playing a role in this too, galleries and auction houses are researching prominent artists from the region. There is great interest for the artists from the Gorgona group (Josip Vaništa, Julije Knifer, Dimitrije Bašičević Mangelos, Ivan Kožarić…), also there are Aleksandar Srnec, Mladen Stilinović, Boris Demur, Vlado Martek, the OHO group, members of the BOSCH+BOSCH group, and then Stano Filko, Natalia LL, Edward Krasiński, Geta Brătescu…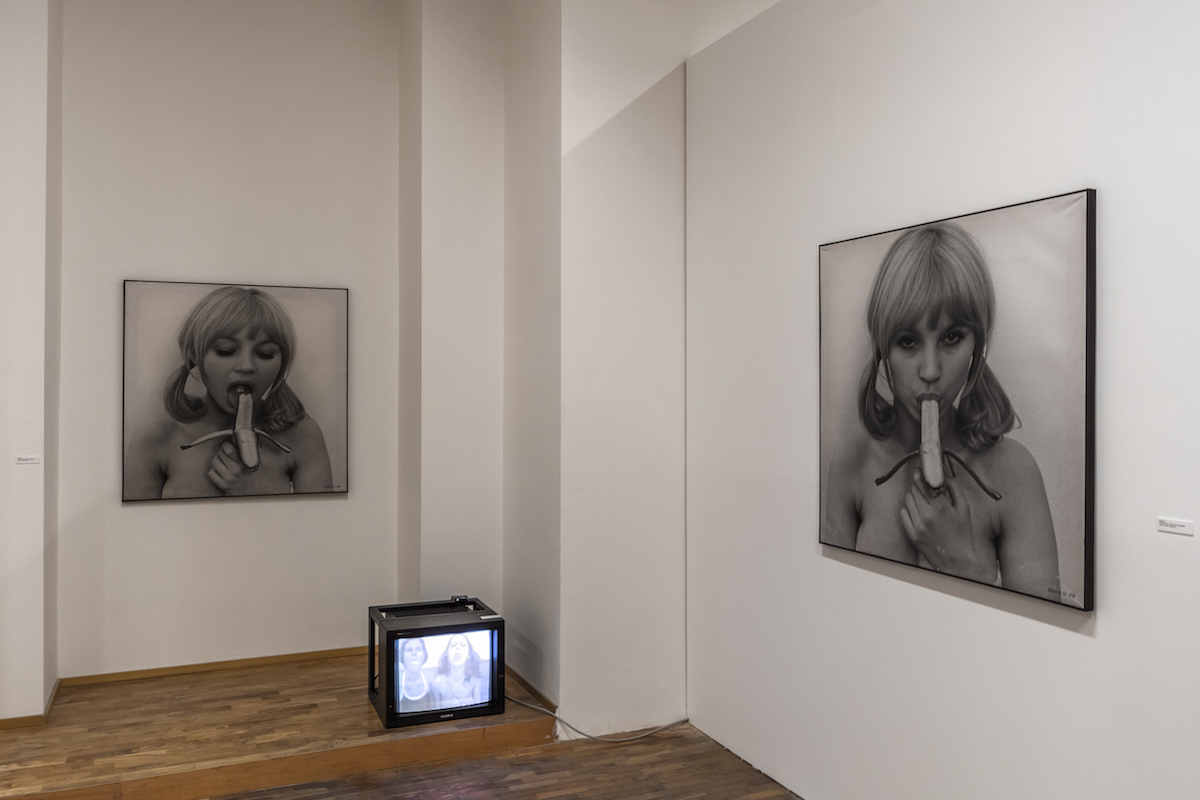 How do you decide which artists to collect and follow?
My collection is evolving on museological principles. It surpasses mere personal collecting of an individual. It must not be considered solely on the level of showcasing art from a certain geographical area, but as a historical documentation of a period and socio-political situation which created and shaped the art of the region of Eastern and Central Europe. It is my aim to preserve this particular regional heritage, keeping it a conceptual unity.
What are special about avant-garde artists and art from Central and Eastern Europe, compared to avant-garde artists from Western Europe?
I do not choose the artists and works that are in my collection by the regional criteria, but by a set strategy. The geographical determinant now exists only because I have not yet managed to visit all the countries and artists that I would like. Each new trip brings with it also completely new experiences.
Radical art is a phenomenon present in all parts of the world. It is incredible how artists on different parts of the world created art that was, mentally, very much connected. We are creating a platform through which this could be further researched, and through which new lines of connection could be added on the global artistic network of this art.
I do not want to fall into the generalization trap, as there are true radical artists everywhere, even in the "western" world. The difference that I notice is that, in the West, the market was always present and artists very quickly and easily entered into that way of appraising art, into an avalanche which led them to their current status. Today, this can be noticed in the case of some artists from the "eastern" (European) region, but at the time when this art was being made, it was made because of the artists' pure need for change and taking a stance, not for the market. Due to their desire to change the relationship between the artist and the world, to research on the phenomena surrounding them, to point to problems in various aspects.
A greater part of my collection, especially the documentary materials, proves and reveals a very complex world of weaving a parallel network of art against the then-existing administrative boundaries. Surely that life of a radical artist in that former system was not easy. Besides creating art that was, by its conceptual set-up, completely different to the official one, their desire for contact with other artists, places, and the desire to be involved in the art world at times proved to be fatal for their status. All of this was an event in history that is now being researched, and the platform of the collection, alongside the virtual museum and the institute, is a great contribution to this.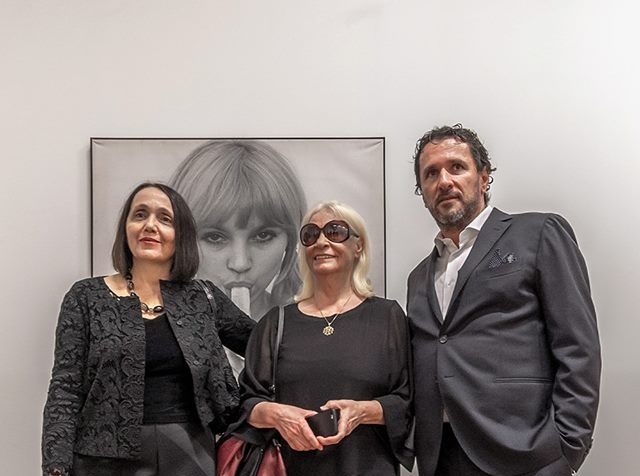 What were the first and the latest artworks you purchased?
This can be answered by quoting the artist Julije Knifer who said "I have probably already painted my last paintings, but maybe not the first ones. Chronological order and creation sequence are unimportant for my work".
How many artworks do you own? Where do you display your collection?
It has been a sort of a privileged position: I have been living with the collection for 25 years, and I went through all of its phases – from the starting point, when I went into the process of collecting this kind of art; and when I was constantly under the pressure of questions of why I am collecting this; all the way to today when I am walking through the exhibitions of works from the collection in large museums.  There are certain types of works everyone expects in collections – paintings, sculptures, video works, works on paper, performance photo-documentation. With that, for my collection, I realized the importance of the documentary material which tells us about the social order and factual information; correspondence between artists which reveals facts, dates and sets works into a certain context, it shows the personal and wider social relationships; the personal archives which help to understand the artist-individual, and to interpret their creation. With all that, the number of units in the Marinko Sudac Collection is quite large. The works from the collection are regularly on loan for various exhibition projects. We have participated in over 140 projects. Those were exhibitions in Tate Modern, Ludwig Museum in Budapest, Venice Biennale, mumok museum in Vienna, Anren Biennial… Only in the last three years, there were over 1700 works from the collection exhibited in 15 countries and 35 cities.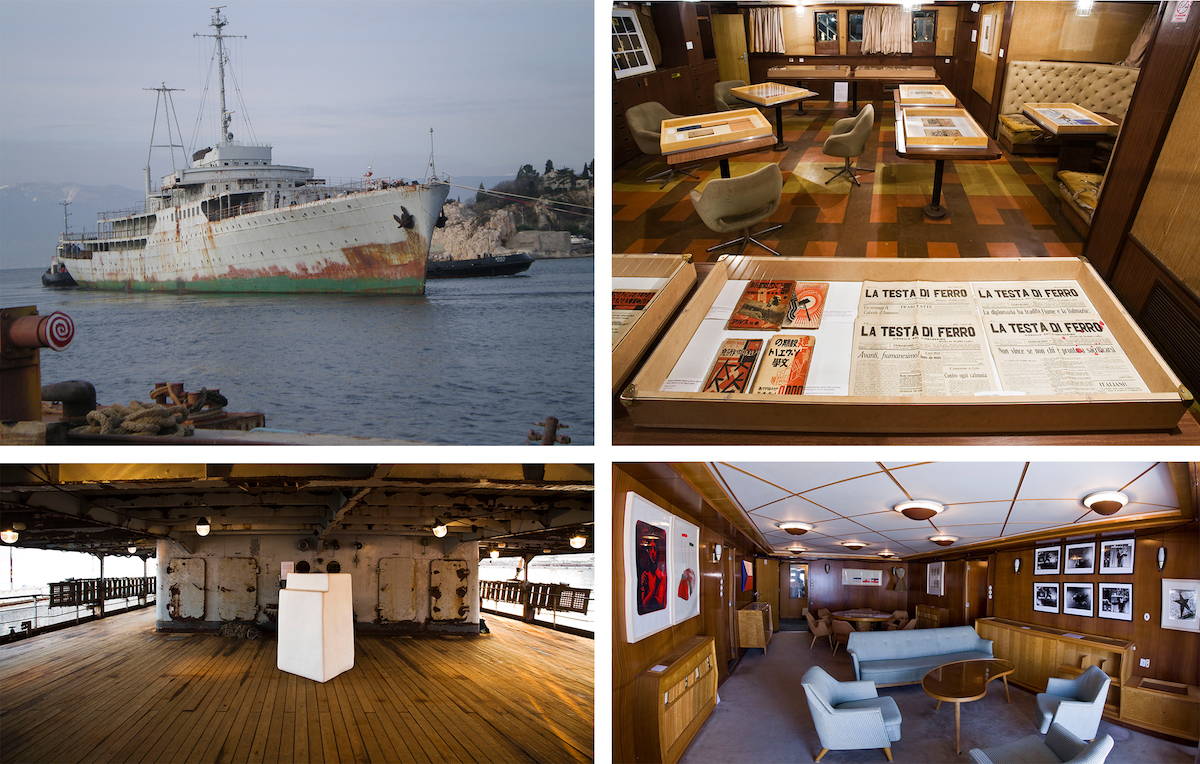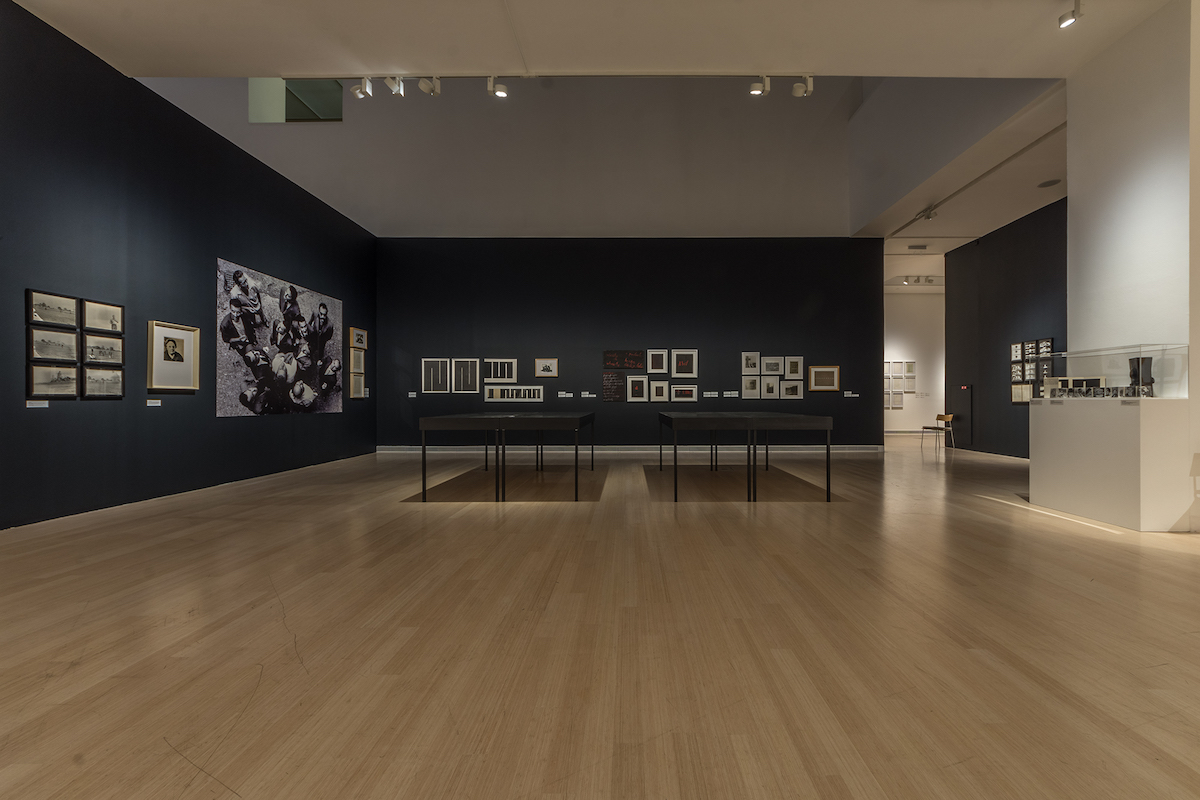 How has been your experience in organising various exhibition projects around Europe and show your art collection publicly?
Through my collection and the projects we do, as well as through our publications, I gain additional motivation to put the deserving artists on the rightful spots. I particularly looked for ways to exhibit this art, or I looked for curatorial concepts, which would adapt it to the new circumstances of mass culture. In every project there is a new situation, some new way to present or to promote the artist. At the very beginning of collecting works, I knew that one day they would be exhibited in great institutions, and now that is what is happening. The most recent exhibitions of the collection were in Milan, in the FM Centre for Contemporary Art in 2016, and in the Ludwig Museum of Contemporary Art, Budapest in 2017 with the exhibition "Non-Aligned Modernity", and "Non-Aligned Art". The interest in the material in my collection is increasing. We are always open for collaborations and projects, and I believe those will intensify even further.
What is your most treasured artwork?
I often get this question when I give interviews. I see the entire collection as one "artwork". I personally know many of the artists, and I have a relationship with them which surpasses the collector-artist one. This is why it is hard for me to single out anyone. It is difficult for me to view my collection as individual segments. Artworks – paintings, sculptures, films, and similar "traditional" media, which are of interest to collectors, are in my collection aligned in value with the archival material. All these materials demonstrate the museum standard which I apply in creating my collection. In this context, there is a certain kind of separation between my personal narrative on the collection, and the collection as a whole, as a formed artwork.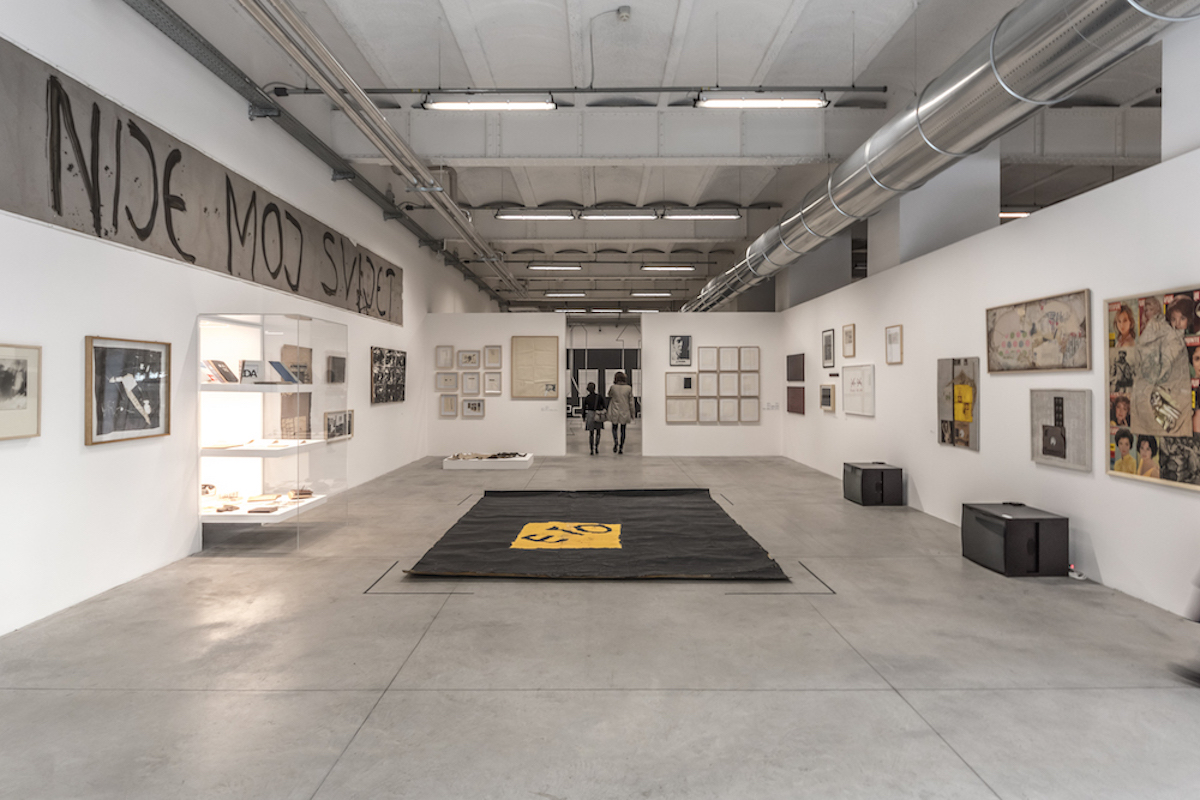 What role in art history do you expect your collection to play?
I aim to fill the gaps in the collection with artists and material which will compete and connect the context of art in the East European region, the art which was connected to the global currents and events in 20th-century art. My aim is to collect as complete as possible history of radical art; and it is important for me that it stays in contextual unity. It can be observed that my collection was, and still is now, a bellwether in discovering art which was created in this area. The artists that I collected 15 or 20 years ago are now discovered by significant museums and other private collectors.
Why has art become important in your life? Is it a passion, an obsession or a mission?
My collection is not a mission. Actually, it is the opposite. By collecting the historical material of this epoch of avant-garde, a powerful mission of the main actors of the epoch had, that was redefining not only the legacy of 19th-century art, but also the overall  accomplishments of civilization. In this context, my activity can be described as a logic of a responsible man who, in one moment, sensed what the mission of that art is, but also what it means to protect the heritage of civilization. In this, my position is actually temporary. The works I collected will stay long after I am gone. My wish is to keep them together in contextual unity, and to accomplish that through past, current, and upcoming projects I work on.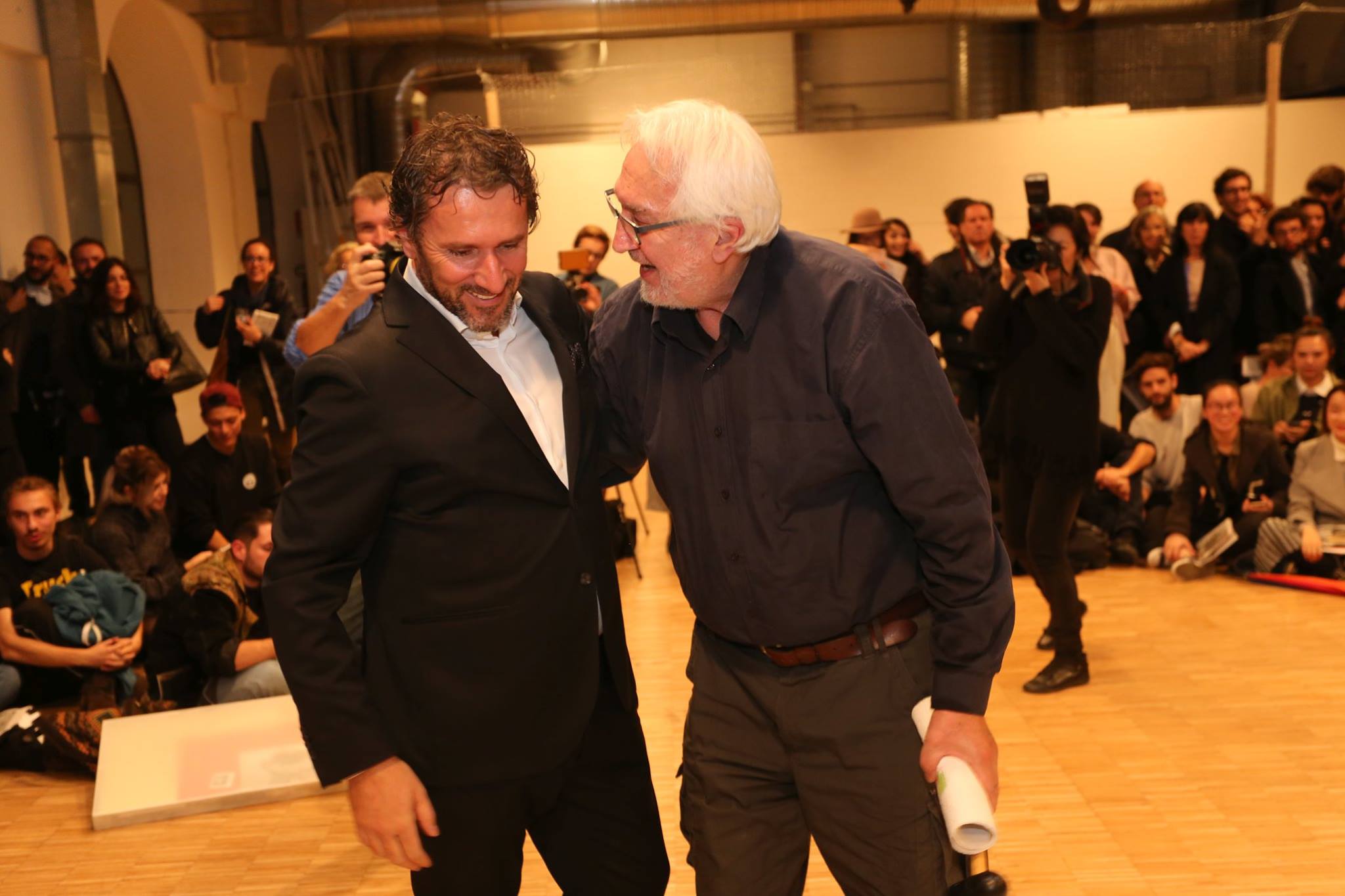 The Virtual Museum of Avant-Garde
What is your motivation behind creating the Virtual Museum of Avant-Garde? What is its mission?
The Virtual Museum is only a beginning, as the experts' interest is increasing. By the digitalisation of the material in my collection, a smaller part of which (as much as we have managed so far) is available for research and browsing to everyone through the Virtual Museum of Avant-Garde platform, there is even greater interest of curators and researchers. We often receive visits by experts from significant museums (we were visited by directors and curators of prominent institutions such as Tate Modern, MoMA, national museums in Prague, Bucharest, Beijing, Madrid…). The information is available at any moment online, and they can research them in more detail during their visit. With the Virtual Museum, the art of the region becomes a part of large-scale global network in the fastest way. Today, the flow of information is incredibly fast, and in huge amount. Through the Virtual Museum, there is visibility and solid information, which help in marking this great period in art.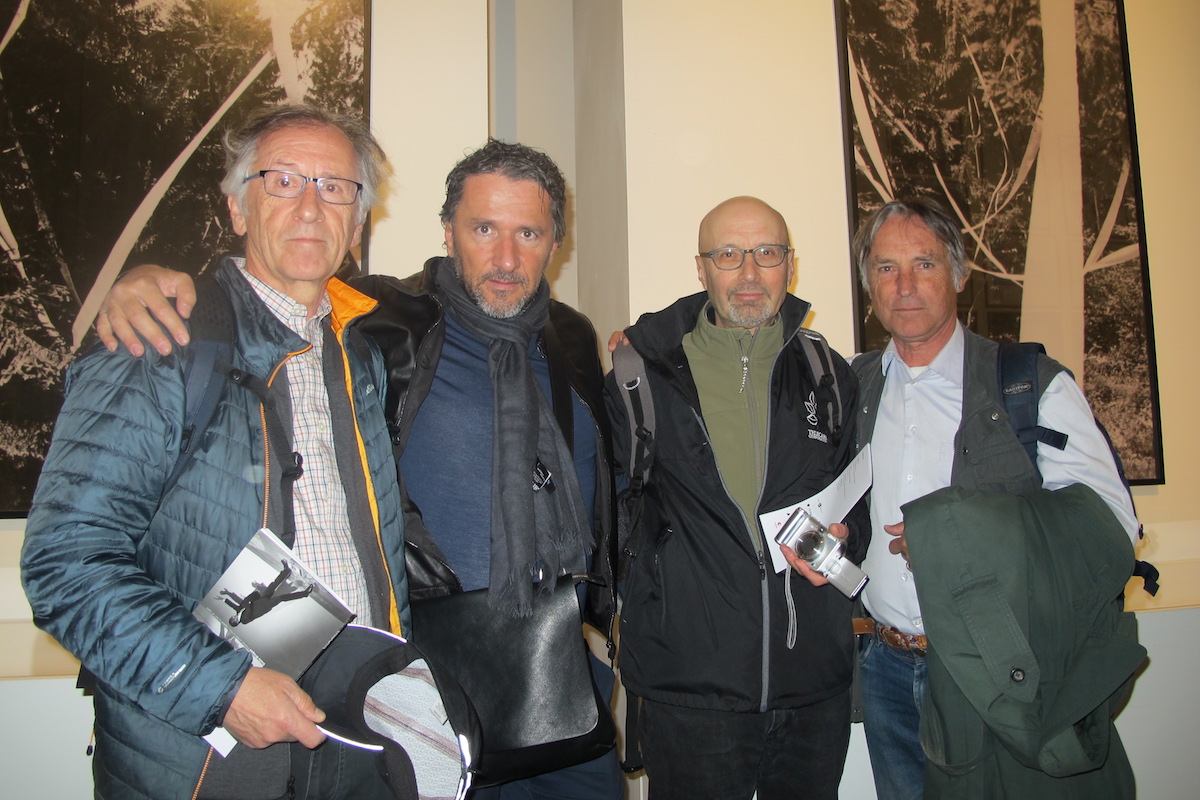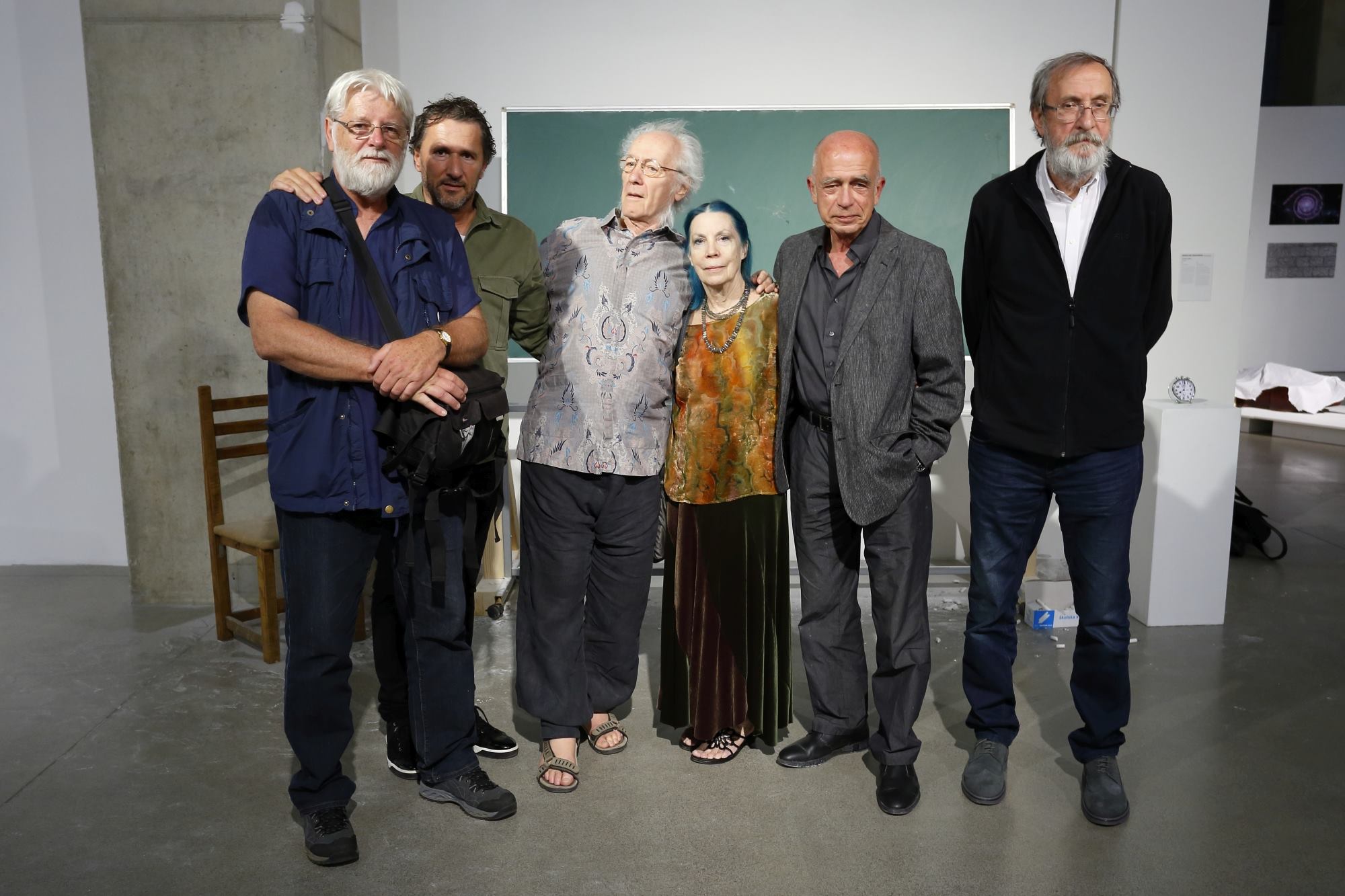 How does it achieve its mission?
The vast amount of diverse material which is found in the collection, through the platform of the Virtual Museum, gives the opportunity to complex research topics which the artists of that time opened. The Institute for the Research of the Avant-Garde was founded in 2010, and it is a platform which unites the activities of the Virtual Museum and the Collection. I want the Institute to become a centre of research of the avant-garde, radical art… The visibility and promotion of this art and artists is an important aspect of our work, and a part of it is a project which have now been going for seven years straight, in collaboration with the Valamar Riviera tourism company. The projects has, as it goal, to showcase the various legacies of radical art which developed in different countries and different contexts. Over 70 of the leading neo-avant-garde artists from over 15 countries already participated in this unique project. The project has a simple title "Artist on Vacation", and it is an effort to connect all the activities which have as their goal to unite in one place the historical avant-garde aspirations, and that they are directly presented to the audience outside of only institutional framework.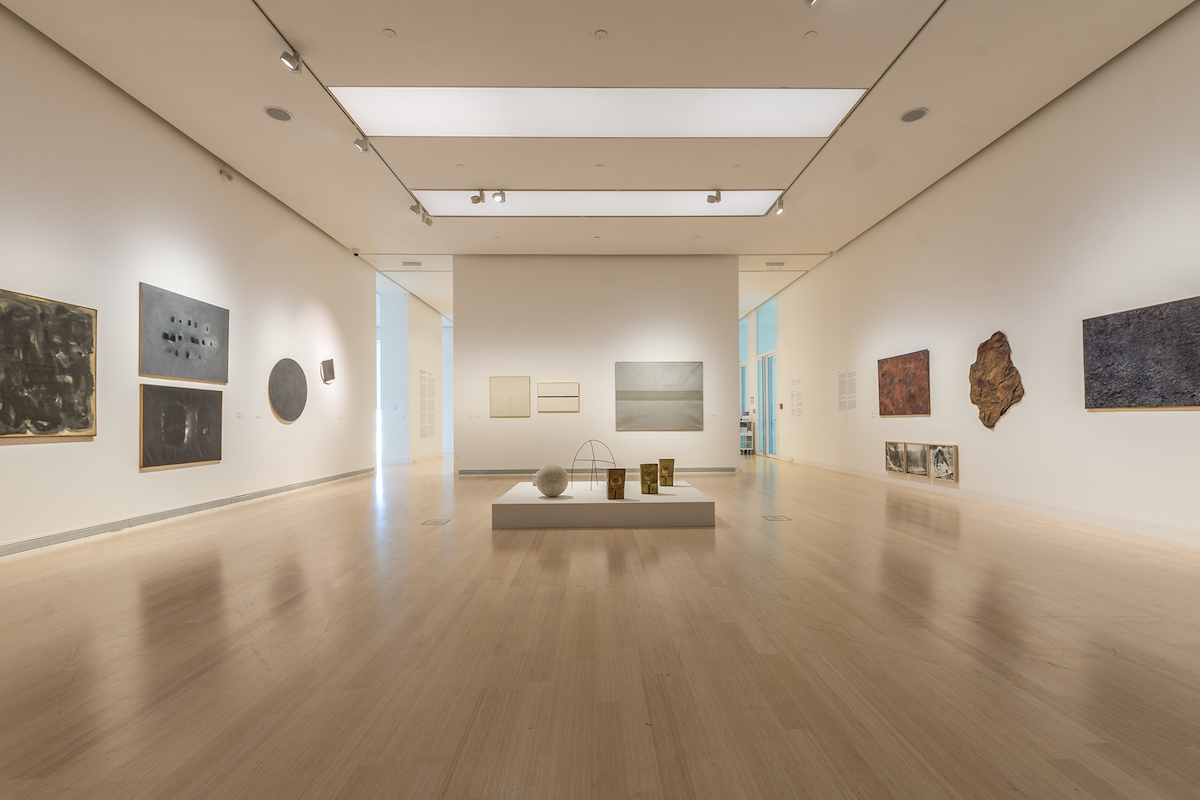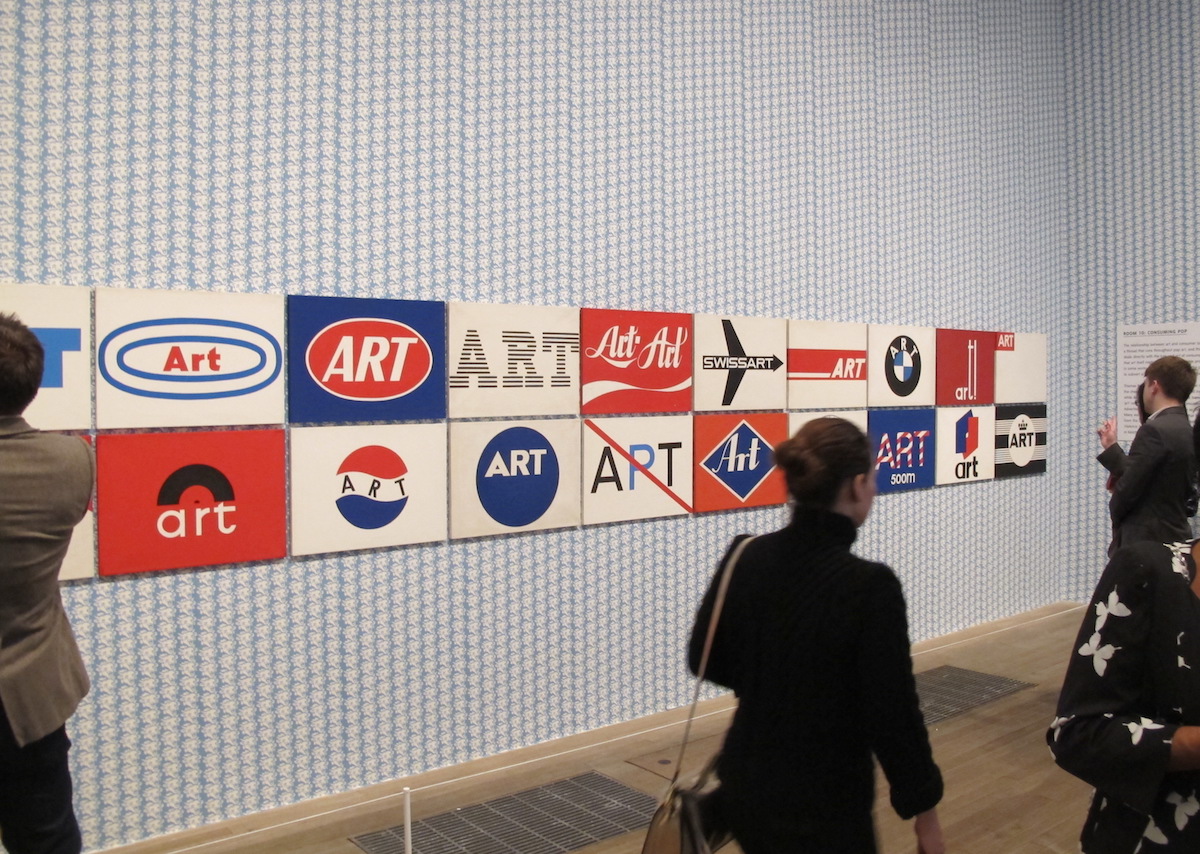 What is your vision for this virtual museum in the upcoming five or ten years? How would you make use of technology in further developing the museum?
The Virtual museum will be further updated. New works will be put online; the website front-end will be redesigned; it will become even simpler for explorers, and richer in content. Of course, the further goal is to transfer the museum from a virtual to a physical one. I am planning a new, large building in which all the materials that I collected in over twenty years will be permanently placed and thus available to the public and researchers. It is a monumental project, but I do not doubt that it will be successful.
Today, this type of projects are more common, whether they be private initiatives of global brands or collectors. I have good collaborators who share my vision. It is interesting to realise that art brought together such diverse individuals – regardless of their political, social or national backgrounds, it was art that unite them. It is necessary that art is an instrument through which we can speak about the situations which are currently ongoing, art is used as a voice which will point to situations happening in the world around us. The Institute for the Research of the Avant-Garde has a new space in Zagreb, which will serve for learning, researching, advising, exhibitions, and projects.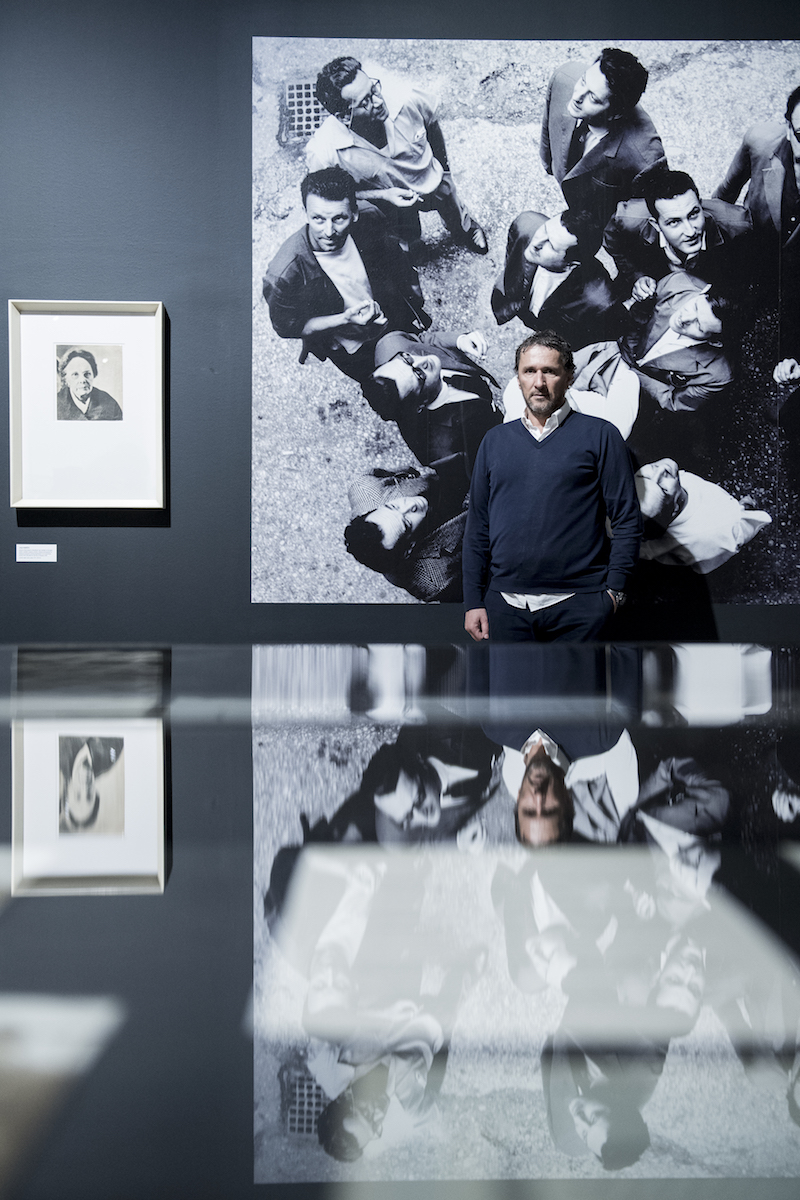 Related: The Virtual Museum of Avant-Garde
A selection of artists Marinko collects:
Aleksandar Srnec
Gorgona Group
Ivan Kožarić
Julije Knifer
Natalia LL
Philip Corner
Vlado Martek