A supporter of South American art with a soft spot for Chilean art, Juan Yarur's collection of over 450 pieces is composed of 50% Chilean artworks, 25% of Latin American artists, and 25% of global artists. In 2008, Yarur created Beca AMA (AMA grant) and founded Fundación AMA in honor of his father Amador and as an initiative to promote Chilean artists abroad. Juan Yarur became the youngest member of the Latin American Acquisitions Committee at Tate Modern at the age of 26. His collection was first shown publicly at the Saatchi Gallery and Phillips de Pury, London in 2011, and in Santiago, Chile at the Museo de Arte Contemporáneo (Contemporary Art Museum) in 2013.
Juan Yarur discussed with LARRY'S LIST why he is especially drawn to "lost jewels"—forgotten Chilean artists and unnoticed Latin American artists, his most treasured artwork in his collection, his visions for Fundación AMA in the upcoming years, as well as three emerging Chilean artists we should watch out for.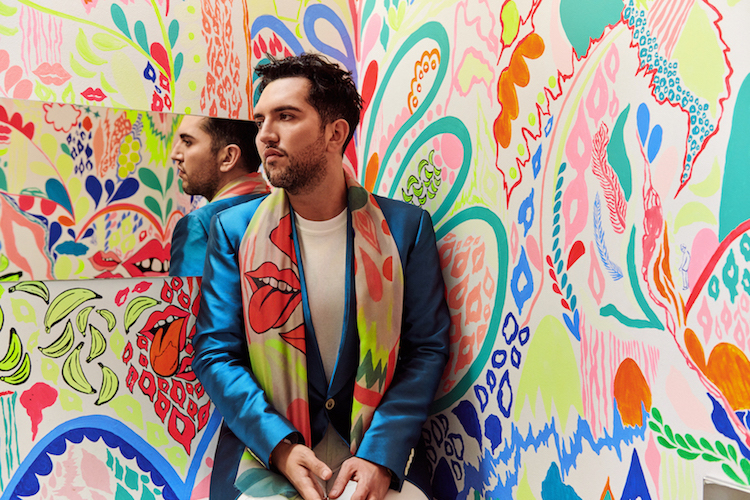 Collecting
What made you want to start collecting art? What is the main motivation behind your collecting?
Honestly, I have no idea how it all started, I often ask myself the same question, and at the end of day, I think it just begun.
Growing up, beautiful things always surrounded me; my father knew very well how to appreciate beauty, but he was never educated or instructed on art.
Probably, being surrounded by beautiful things made me unconsciously develop a true attraction towards these images, towards beauty, art and its forms.
So I began to constantly visit museums and galleries, though it had nothing to do with my upbringing or family's relation with art. At first I only saw images and figures that captivated me, but later I started to comprehend the stories, narratives, and history behind these pieces that completed their beauty.
And so, at one point, this complete and absolute beauty made me want to posses these objects and images, to have them even closer to me.
When did you fall in love with a piece of art? What was it?
I believe it was the first artwork I bought. A Claudio Bravo, when I was 12 years old.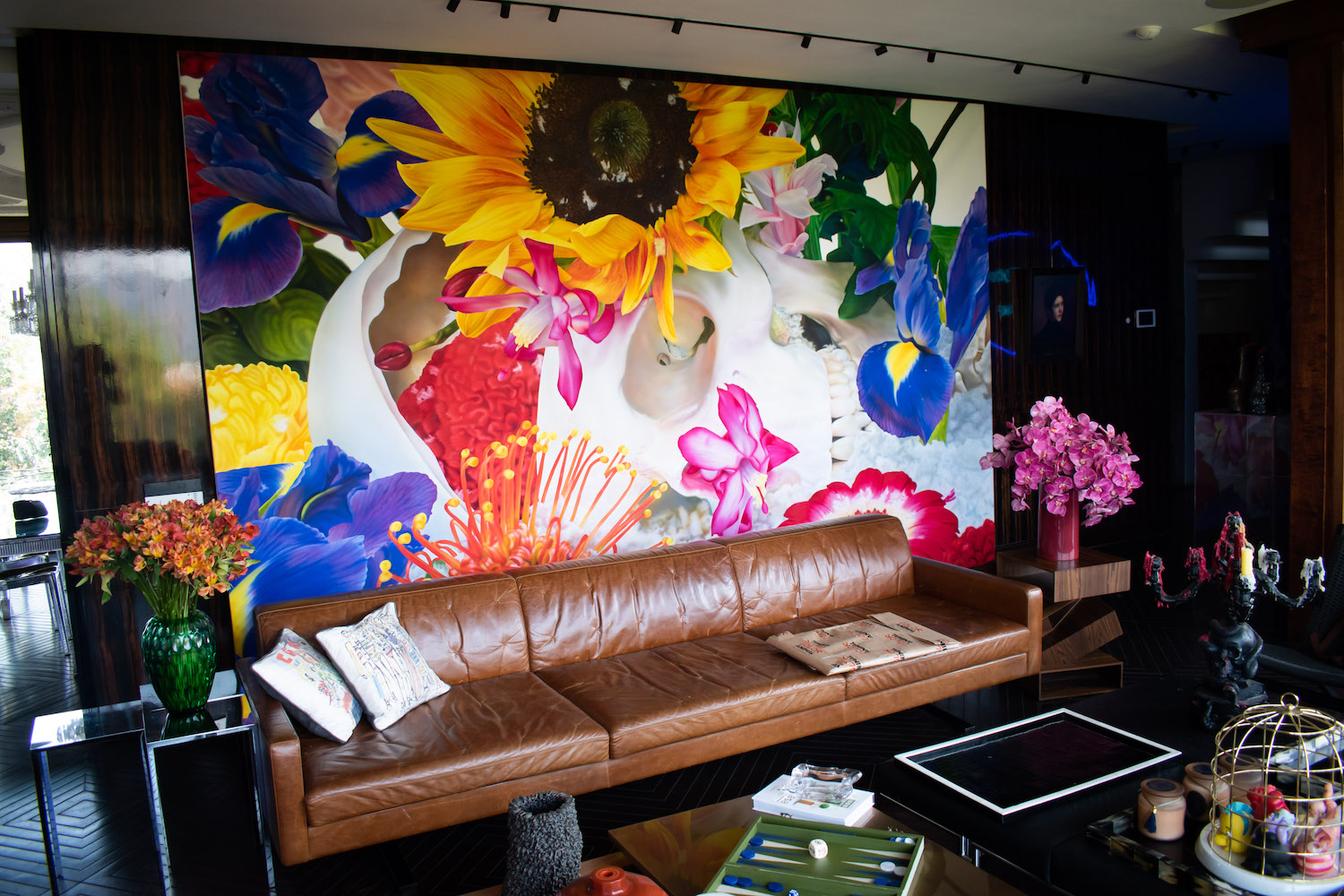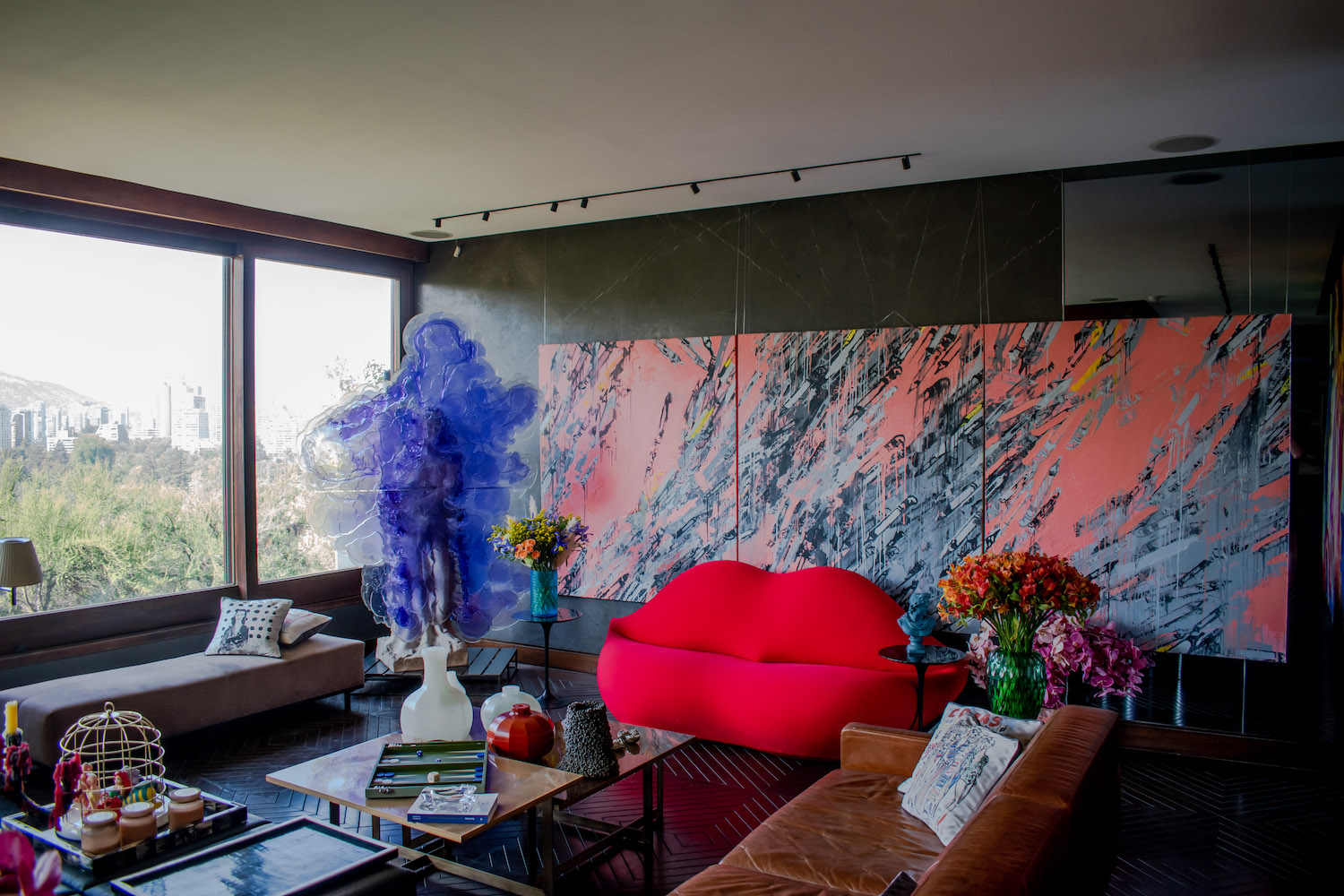 What is your focus regarding the artists in your collection? Are you more interested in emerging or renowned artists?
I am interested in what I like, what moves me.
I mean there is a clear focus on emerging Chilean artists, but there is also a heavy tendency and interest on those forgotten artists, those who have been lost in time and space, the forgotten ones. They have woken a curiosity, an urge to research, to know more about them.
Of course, there are internationally renowned artists that fascinate me and are a fundamental part of my collection, but at the same time we are always looking, searching for Chilean artists that have not been recognized by history. The same happens with young Latin American artists, I am just so interested in them because they have gone unnoticed.
We are always looking for these lost jewels that we want to bring them to light, as well as those big-name artworks that I dream of having and to live with.
Is there any particular type of art that has consistently attracted you, or anything that unites all the works you have acquired?
I am not a curator, but when curators have reviewed my collection, they say it has quite an evident discourse.
For a while there was a marked tendency to explore sexuality, the body, the erotic and the taboo — what people do not want to see. The beauty of the macabre, of the grotesque, of what is not considered beauty in the first instance — that hidden, transcendental beauty of those images that generate discomfort. I will always be fascinated by what will be looked over by others, ranging from old antiquities that people think have no value, to these artists I mentioned who are demerited at first sight.
At the same time, I must say that Dutch Mannerism is one of my favourite periods, same as Viennese Actionism. Otto Muehl is a key artist in my collection and perfectly reflects my taste and preferences as a collector.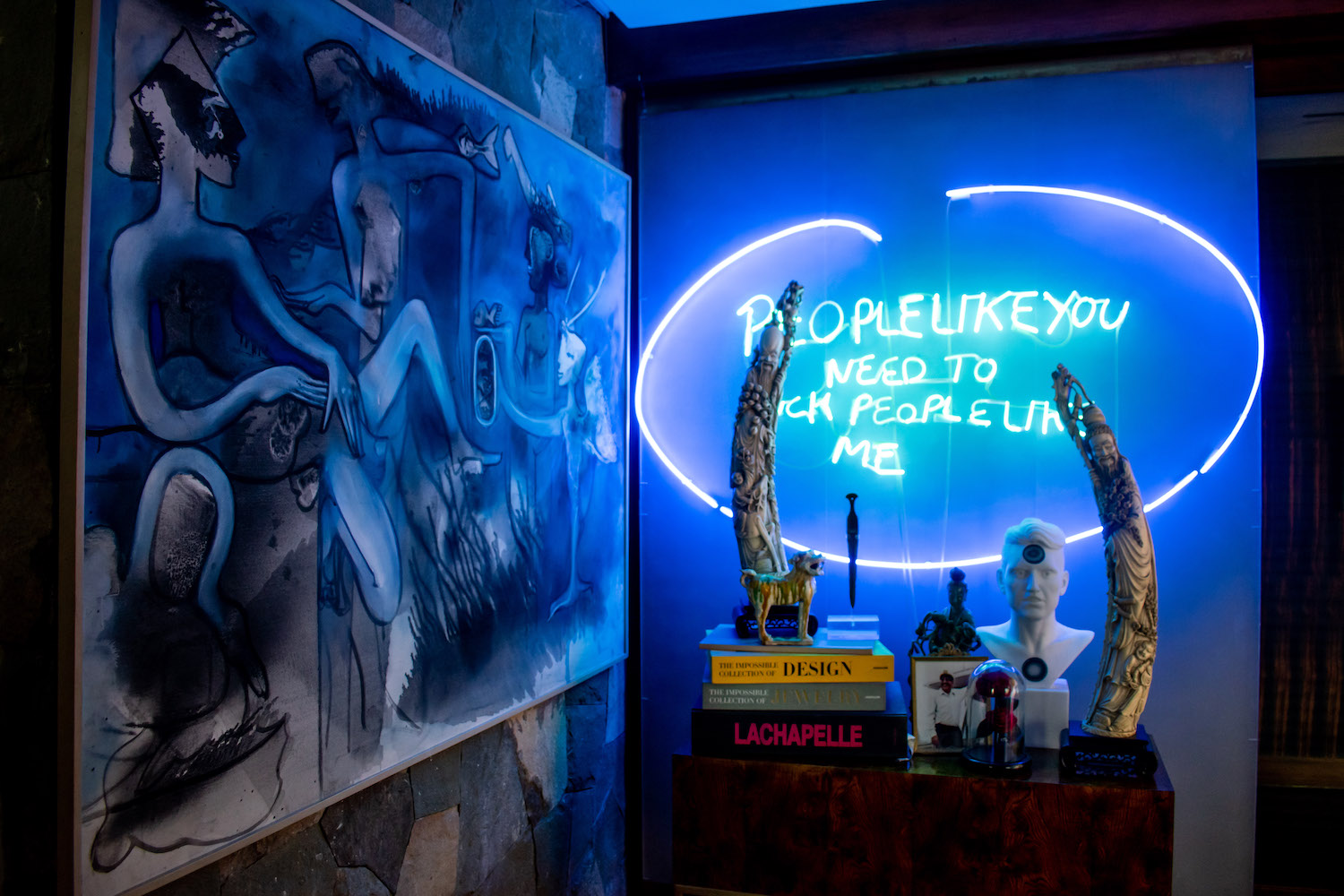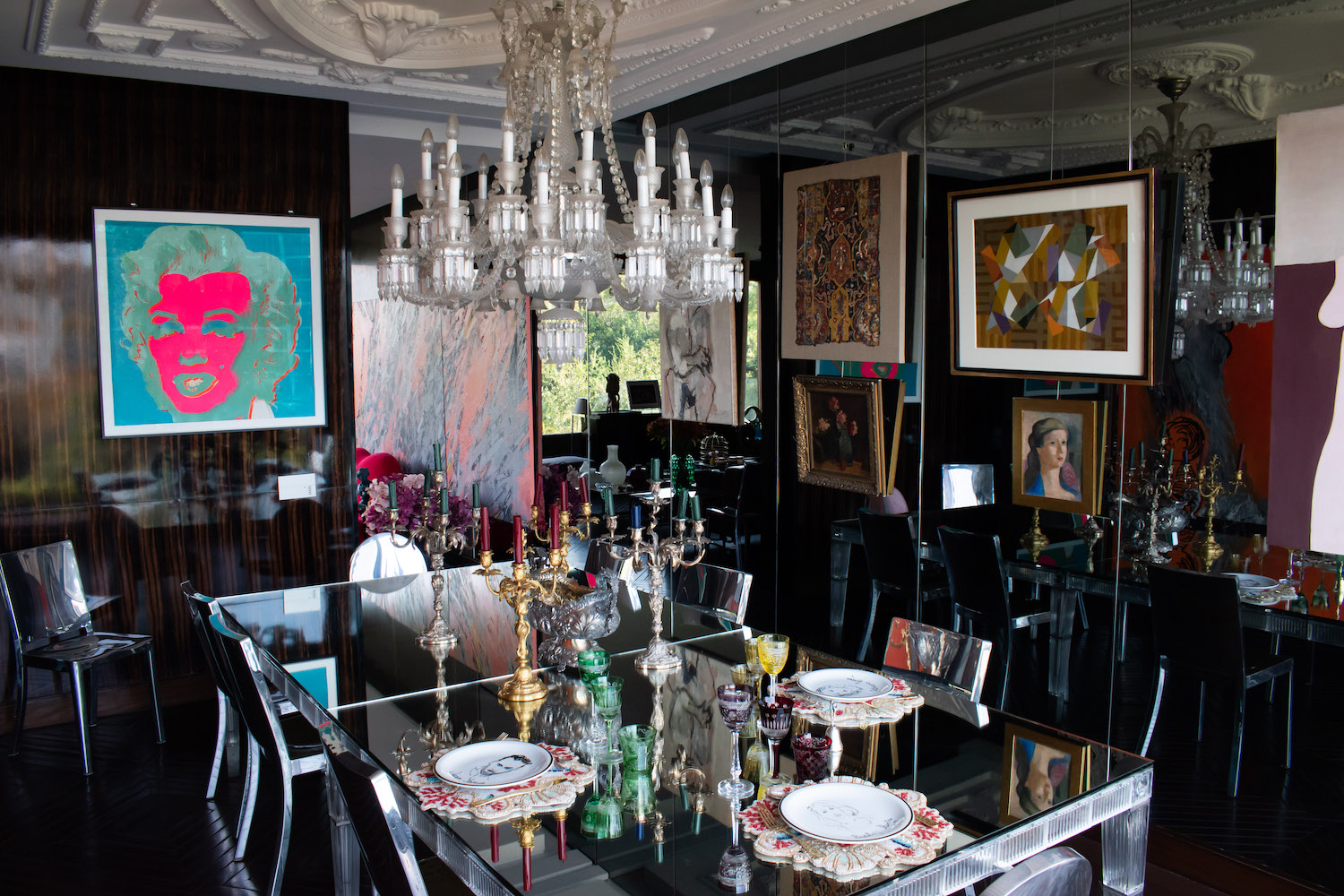 What were the first and the latest artworks you purchased?
Claudio Bravo was the genesis of it all. The last work I bought was a Warhol, but just now we are incorporating to the collection a piece by Leonor Fini.
You own over 450 artworks now. Where do you display your collection?
Our main goal as a Foundation is to promote art and artists, and the collection is the key axis of Fundación AMA. Therefore, all artworks are always at disposition of cultural institutions and the artists themselves to exhibit.
Last year, we lent artworks to Witte de With, Gazelli Art House, and the Chilean Pavillion at the 58thVenice Biennale. This year, we lent a piece to LA Art Show, and currently, we have pieces displayed at Tate, and MUAC (México). Also, this year we will be lending more works to the Berlin Biennale and ChACO Art Fair in Chile.
Of course there are some pieces that I have a personal connection with, that I like to have close to me at home.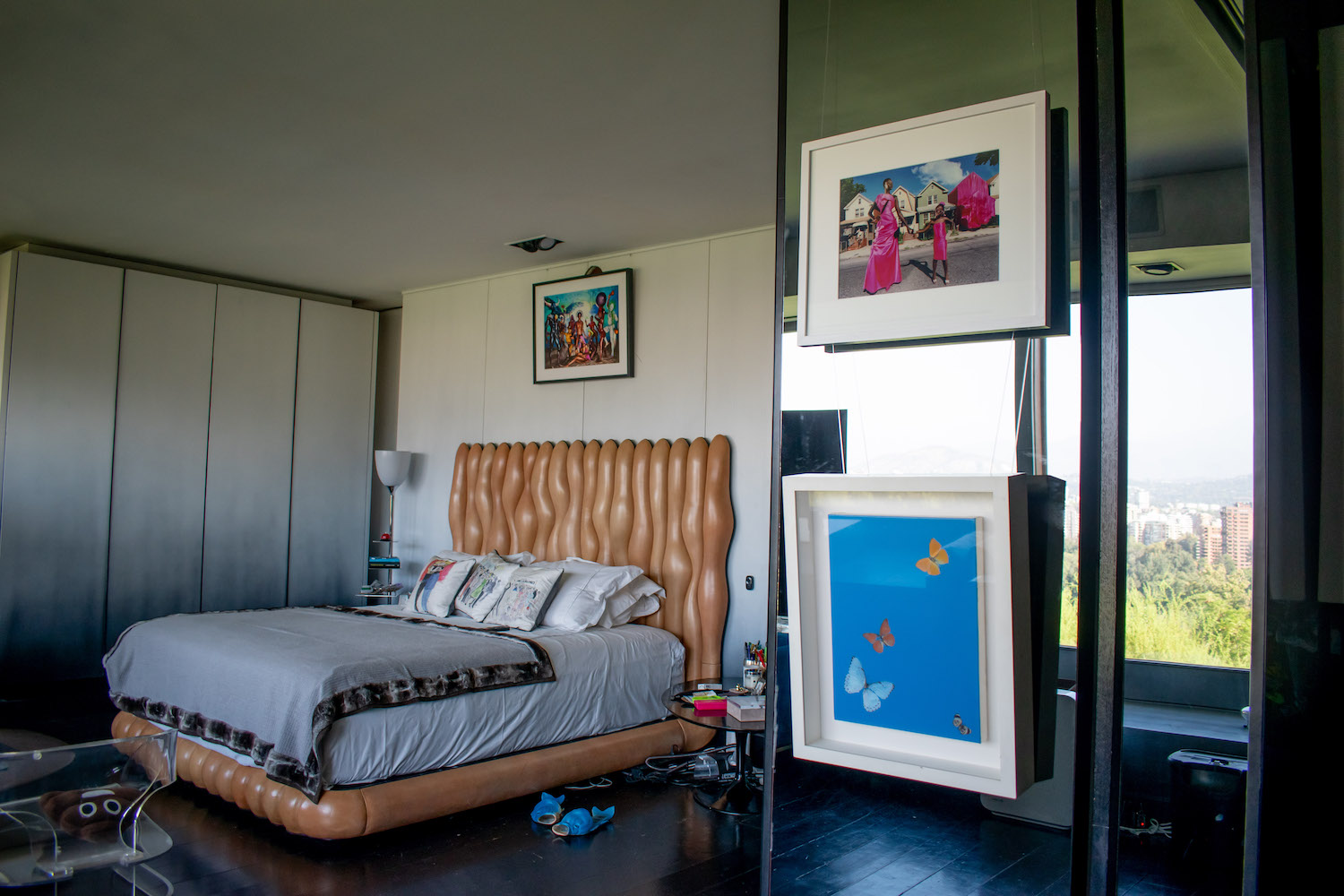 You have exhibited your collection publicly in 2011 at the Saatchi Gallery and Phillips de Pury, London; and then, a larger exhibit was staged in Santiago, Chile at the Museo de Arte Contemporáneo (Contemporary Art Museum) in 2013? How did you feel about these first experiences of showing your collection?
Saatchi and De Pury was a dream, something I could not believe was happening. It was a sublime experience and so significant at a personal level.
For the first time, I understood the importance of the collection and of what we were doing with the Foundation when this big-name Gallery was interested in exhibiting us, our artists, and my choices as a collector. Because of that first experience, everything just made sense and made us truly understand why we were doing what we do until this day: promote and share art and culture.
The exhibition at MAC (Museo de Arte Contemporáneo) was a 'big therapy session'. I've never had the opportunity of seeing the whole collection on display; and in addition to this, I was the first Chilean in the history of the Museum to show his private collection in one of the most relevant cultural institutions in the country. So, honestly, it was like a profound session with a psychiatrist, a very intense therapy of my inner self. On one hand, I felt absolutely vulnerable, since the audience was really looking into me: who I really was, my inner thoughts, and my private tastes. It was very intimate and at the same time so public. On the other hand, I felt so very proud of all the work we did and to be able to show and share in Chile artworks that had never been (not even today) exhibited.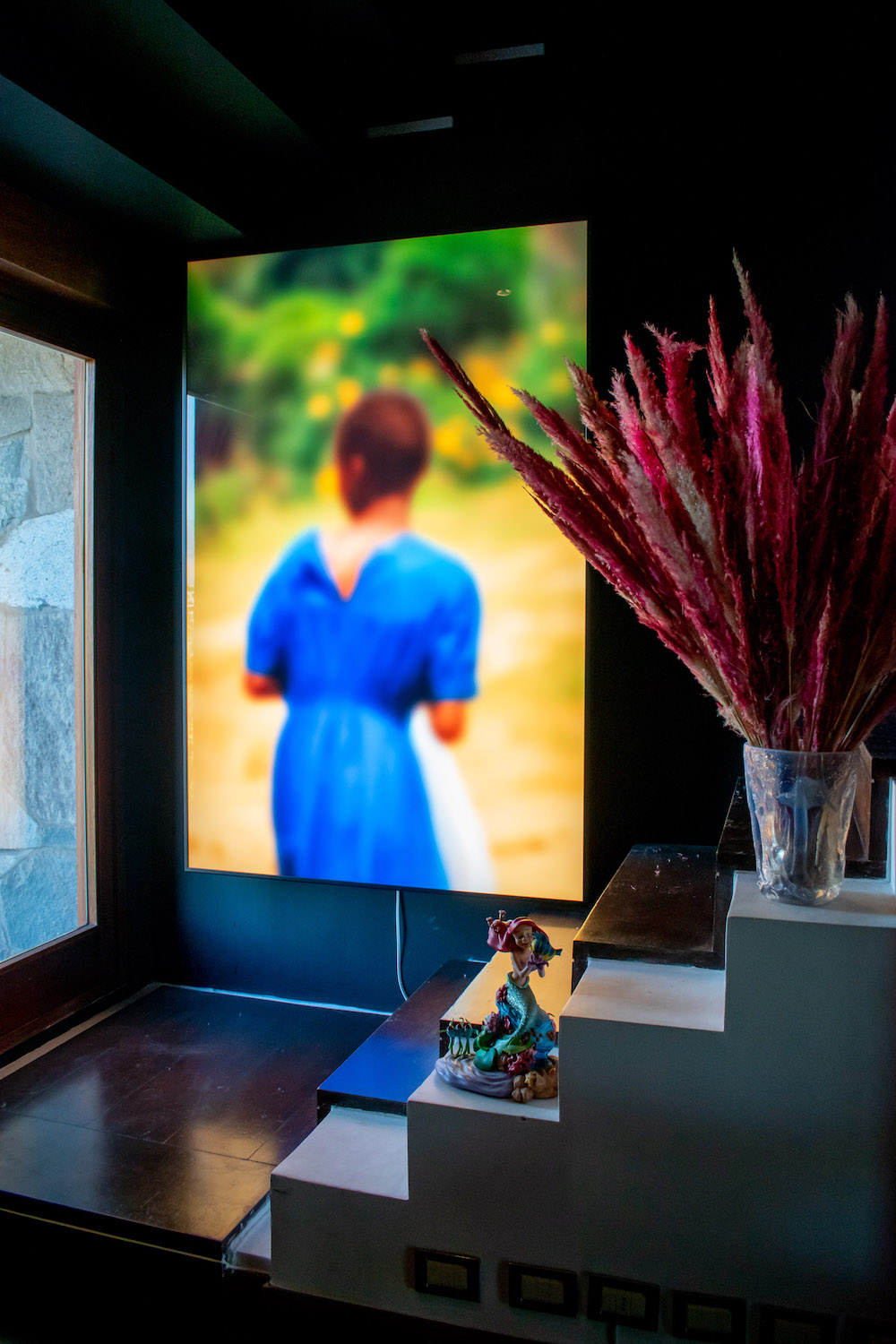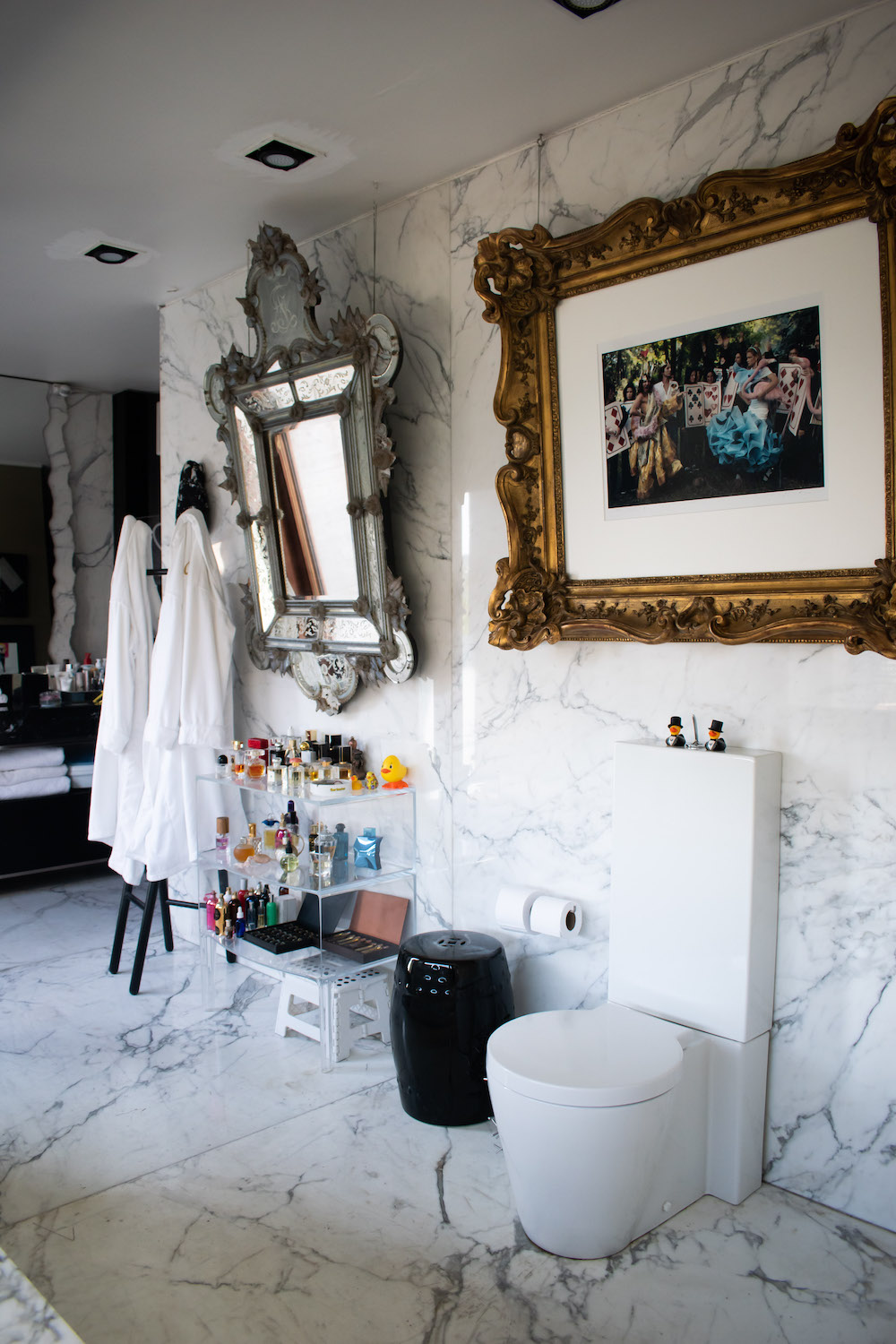 Is there any kind of artwork that can make you write a cheque without any consideration?
Dutch Mannerism and British art.
What is your most treasured artwork?
"Anaconda" by Juan Downey.
How important is it for you to meet the artists who created the artwork?
Fundamental. For me the most important thing is to know the artists and establish a relationship with them. To generate a synergy that is far more important than the mere transaction of acquiring. It has to do with comprehending art as an exchange of knowledge and feelings — to understand art as an experience.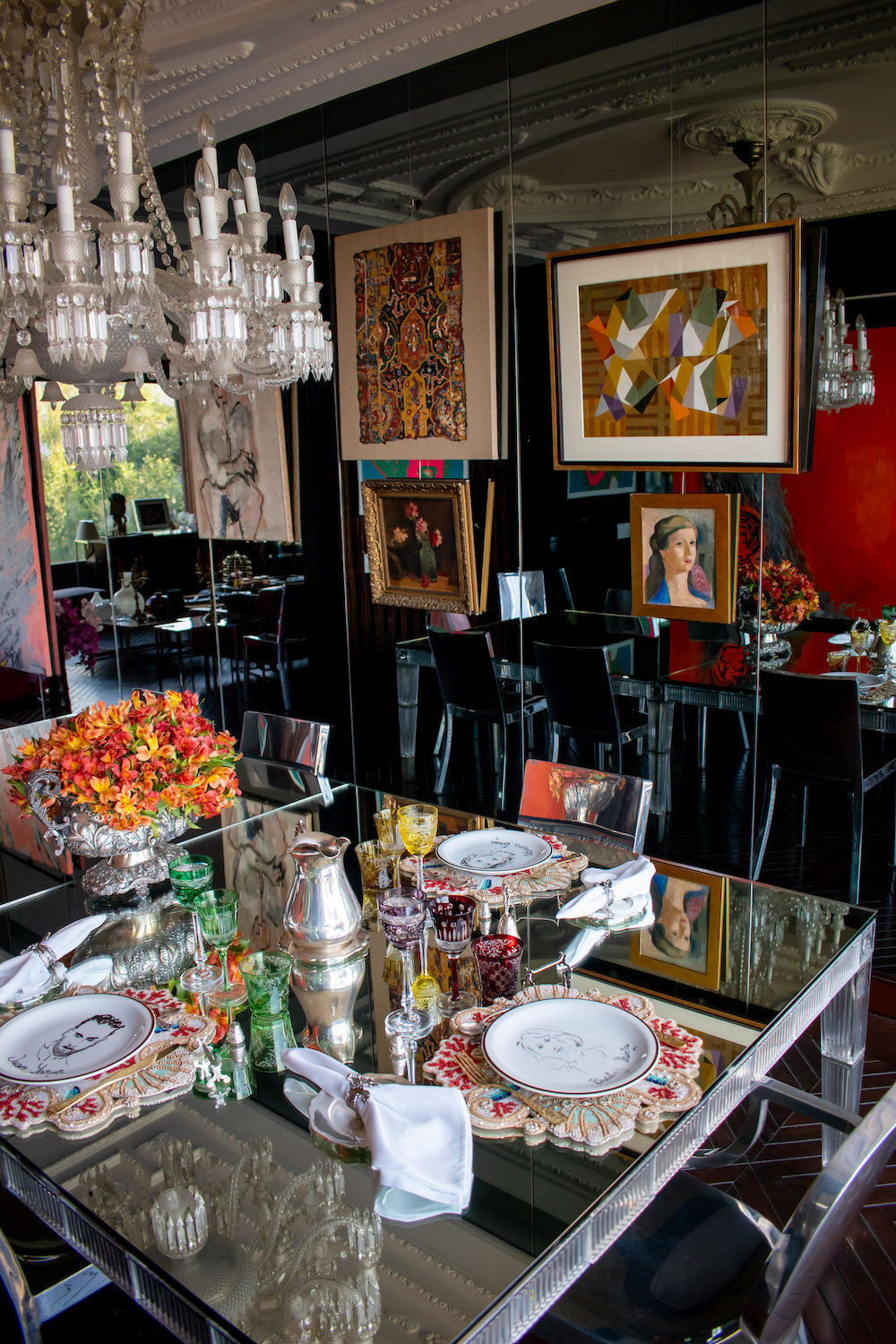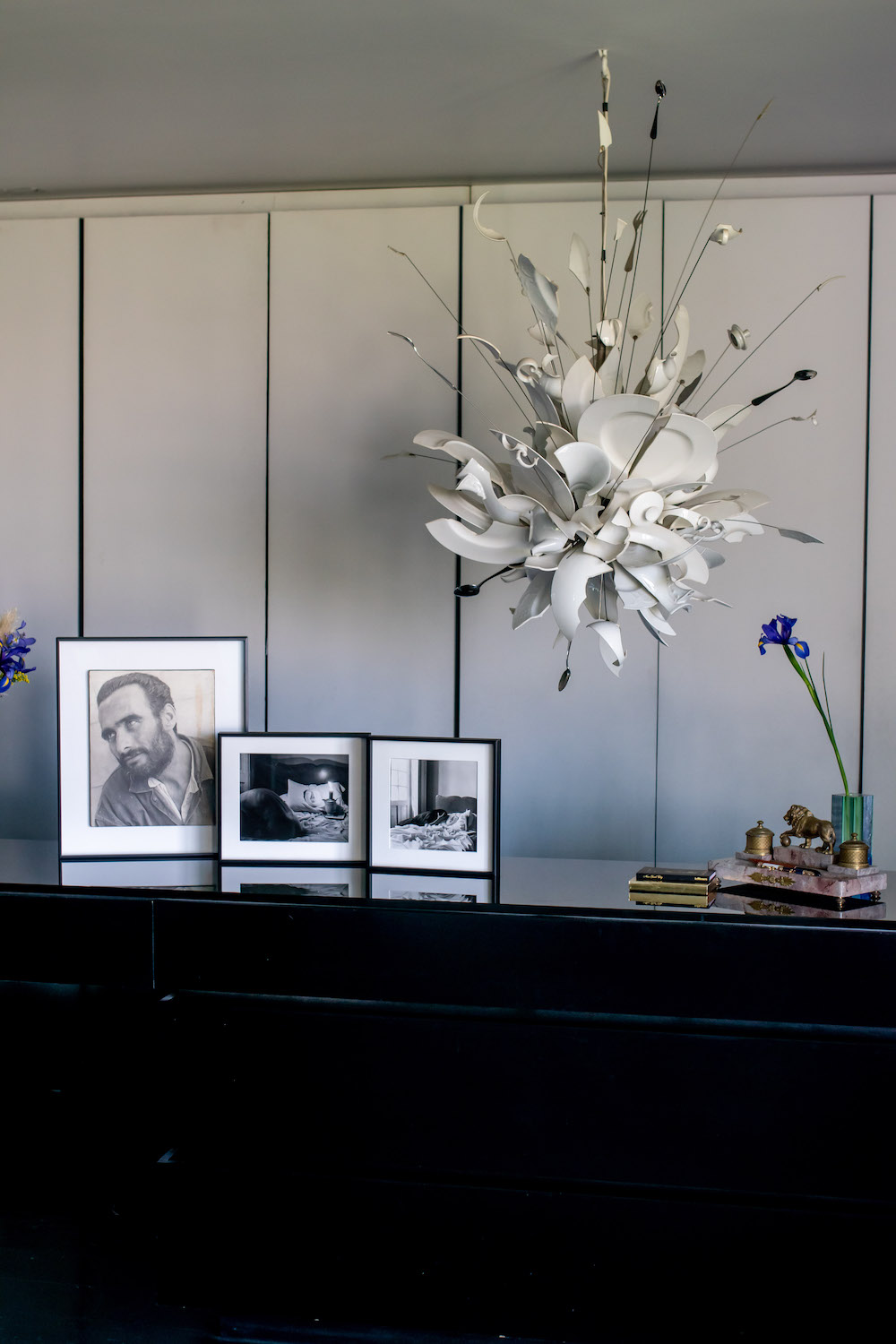 Fundación AMA
What motivated you to create Fundación AMA and Beca AMA (AMA grant)?
After I consciously started collecting, I got to a point where the artworks didn't fit in my house anymore, and I realized I should do more with my collection and for art. At that time, I was working with a curator, and I was very much focused on international art. So, while discussing with her how to move forward with the collection, we understood it was very important to review and pay attention to Chilean art. This finally led us to comprehend that the collection would have much more of positive impact for culture in the long term, not just to build a collection but to generate an instance to promote art and artists. This is when we both decided we should create a grant for Chilean artists to be able to exhibit abroad and develop consistent networks in the international art world.
In conclusion, when the collection begun to really grow, we grew as well by extending our efforts not just to buy from artists, but also to truly support them in their careers, and promote art and culture from a broader spectrum.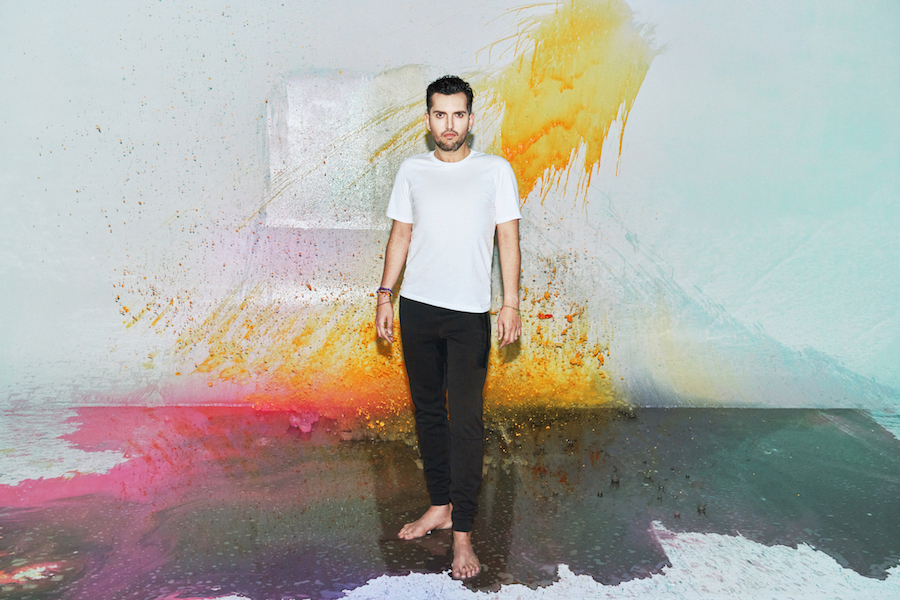 What are your visions for Fundación AMA and Beca AMA (AMA grant)?
Fundación AMA has always considered art, artists and research as a fundamental engine for national and international culture.
We believe that it is through supporting exhibitions and artists, as well as promoting artistic and academic research, that FAMA has generated, for the past 12 years, an important mark on the world of national and international art.
Today, after 12 years of Fundacion AMA, we believe that the future of arts and culture has an inescapable responsibility towards the generation of artistic archives, academic and artistic research. We want to build a legacy that we can share with the world.
We will to continue to set precedents in the cultural world through the development of new grants and research initiatives. This is why this year we have the UCLA Visiting Professor grant which allows emerging and mid-career artists to exchange their knowledge and practices with students abroad. Also, we are working with the MFAH and the ICAA in order to complete their 20th-century Latin American and Latino Art digital archive. Providing free access to more than a century of Chilean art history to all researchers, students and interested persons in the world. This is of great value for the research and dissemination of Chilean art in the world.
In addition, we want to continue to be a model of contemporary collecting, which respects both works and artists through cataloguing models that adapt to new platforms, thus promoting sustainable and responsible collecting practices.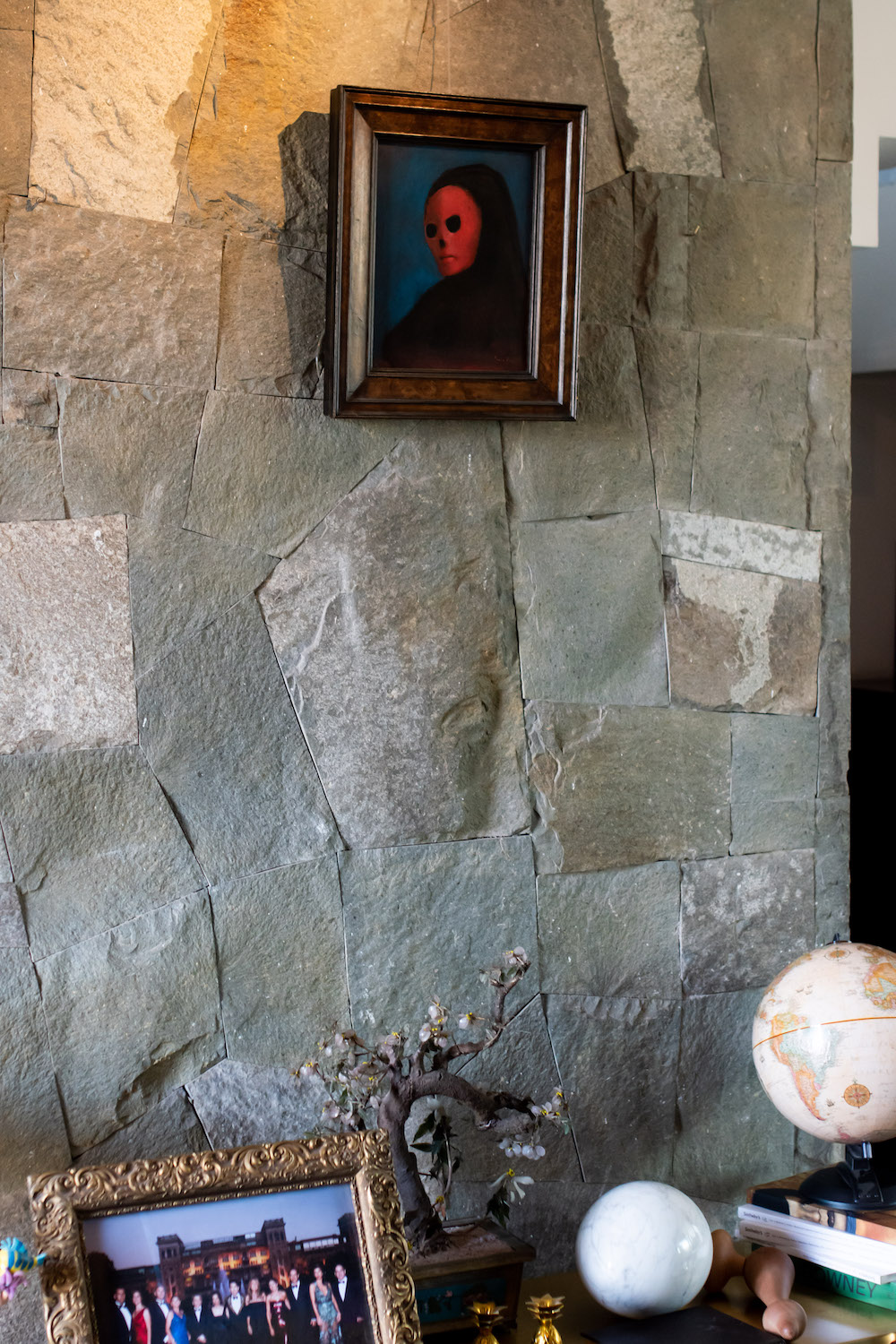 The Art World
You have engaged yourself with several important museums. How is the experience so far?
It has been a fantastic learning experience. I've had the opportunity to make wonderful friends and to meet my all-time art heroes. Who could ask for more?
You have also donated works by Chilean artists to various museums. Can you share your considerations when deciding what works to be donated to which museums?
It is always a contstant conversation between curators and myself about what museums need, in conjunction with my personal tastes.
Sometimes, I am in the middle of a Museum Board, and I just feel that I must donate a piece, because I like it, because I instinctively feel that it should be done, and that it will be a contribution to the institution.

Who inspires you the most in the art world?
Patty Cisneros, Tiqui Atencio, and Estrellita Brodsky.
Can you name three emerging Chilean artists who should be on our radar?
Grace Weinrib, Enrique Ramirez, and Nicolas Franco.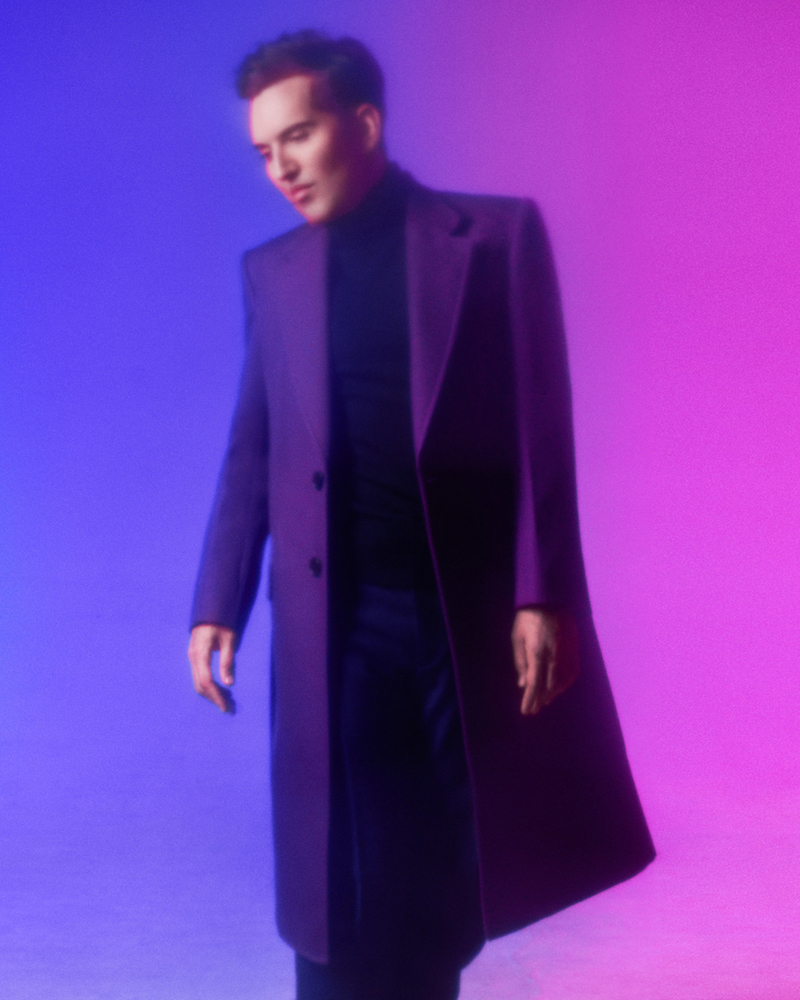 Related: Fundación AMA
Instagram: @juanyarur
A selection of artists Juan collects:
Alfredo Jaar
Grace Weinrib
Leonor Fini
Marc Quinn
Nick Van Woert