Born in Paris and as a former owner of a Paris art gallery specializing in Asian art and antiques, Jean-Michel Beurdeley and his wife Patsri Bunnag moved to Bangkok, Thailand in 1998. Since then, he has focused on developing the Collection Pipitmaya, which focuses on works created between 1995 and today by more than a dozen of Thailand's leading artists. Jean-Michel Beurdeley sits on the boards of several international associations supporting museums and culture. He and his son Eric Bunnag Booth have co-founded the MAIIAM Contemporary Art Museum that has opened in Chiang Mai, Thailand this year, which is expected to become one of the most exciting venues on the regional art map.
Larry's List spoke to Jean-Michel Beurdeley about the art scene in Thailand and his motivation behind building a museum in Chiang Mai.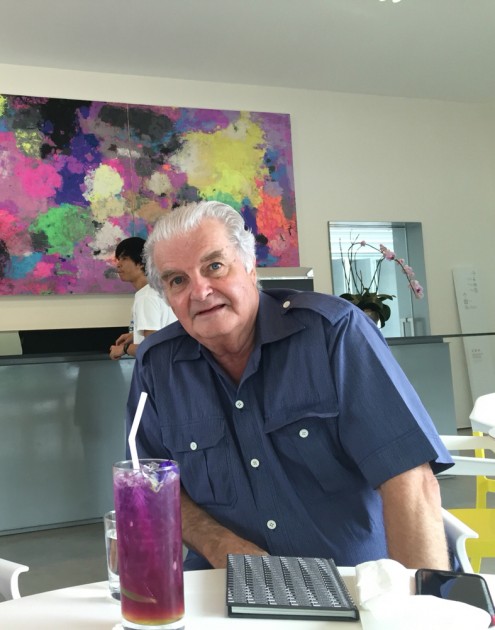 Collecting
What made you want to start collecting art?
This is a disease in my family since 19th century. I began learning about art since an early age. My father, the late Michel Beurdeley, was an expert on Asian antiques who wrote numerous books on Chinese porcelain, painting and furniture, so I was growing up immersed in the world of collecting, museums and scholarship.
What is the main motivation behind your collecting Thai contemporary art in particular?
I was formerly an antiques art dealer and I like to discover some unknown art objects. And I had travelled frequently to Asia since I was a teenager.
When did you fall in love with a piece of art? What was it?
Probably Achaic Greek sculptures and Miró paintings when I was 14.
Is there any particular type of art that has consistently attracted you?
I like dialogue between antiques and modern.
What was the first artwork you purchased? How many artworks do you own?
I collect Asian art at first but later I researched on foreign artists who lived in Paris but sometimes were forgotten, like Chinese artist Lalan. I exhibited later her art in Shanghai, Hangzhou, Macao Taipei and Hong Kong. I have many artworks but never count.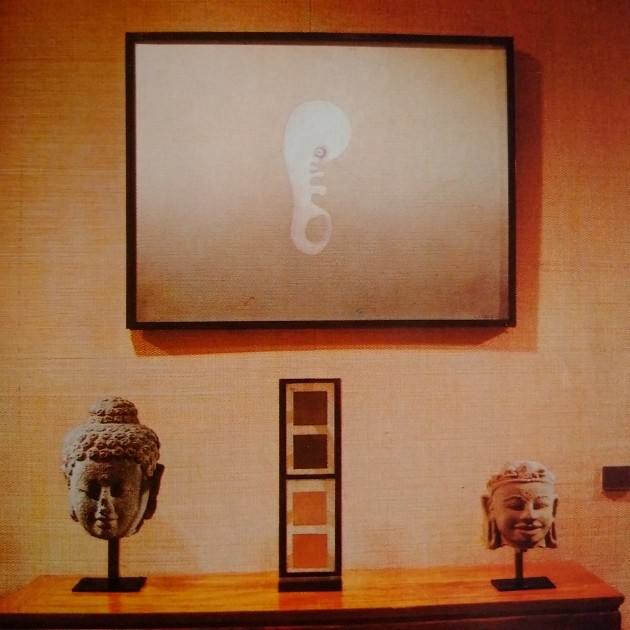 What considerations guide you to make a purchase?
Emotion, like André Breton said, the fascination by "the emotion of the never seen". I have acquired art based on my intuitions and emotions, my passion for the works, rather than for the purpose of decoration or investment .
How important is it for you to meet the artists who created the artwork?
It may be more important to see all the work produced along the years in order to judge the consistence of the artist's work.
What is your advice to young and fresh collectors, particularly those interested in Asian art?
Go to museums wherever you can. This will build up your judgment and taste.
How would you describe the experience of collecting art as a family?
In my case we are all involved – It is a great pleasure.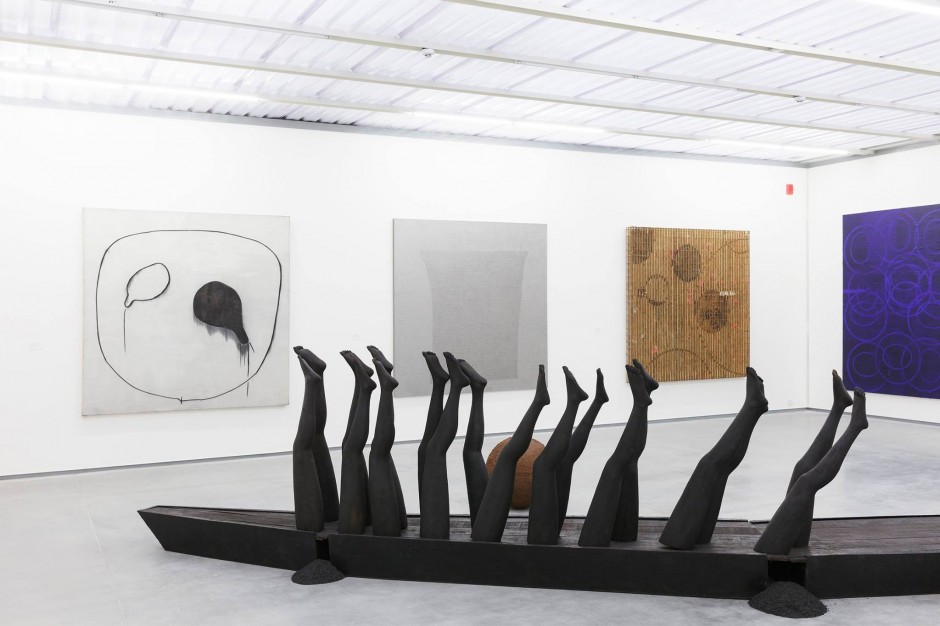 The Art World
What was your happiest moment being involved in art?
When I opened my Asian art gallery in Paris in 1965, or maybe when I opened MAIIAM in 2016!
Why has art become important in your life?
It is passion, a way of living. I will not survive without art around me.
Can you name some emerging artists who should be on our radar?
Every artist being shown in MAIIAM.
How would you describe the contemporary art scene in Thailand? What is the potential of Thai contemporary art in the global art world?
In 2013, Thailand's art scene burgeoned. Many new commercial and non-profit galleries emerged. More and more Thai artists have been featured in international exhibitions and publications. And important new institutions, such as the Bangkok Center for Art and Culture, have opened. Yet the nation is lacking a public-sector museum of contemporary art with its own collection, which would display the vitality and historical development of Thailand's recent art. At the same time, I believe Thai contemporary art would be booming very soon.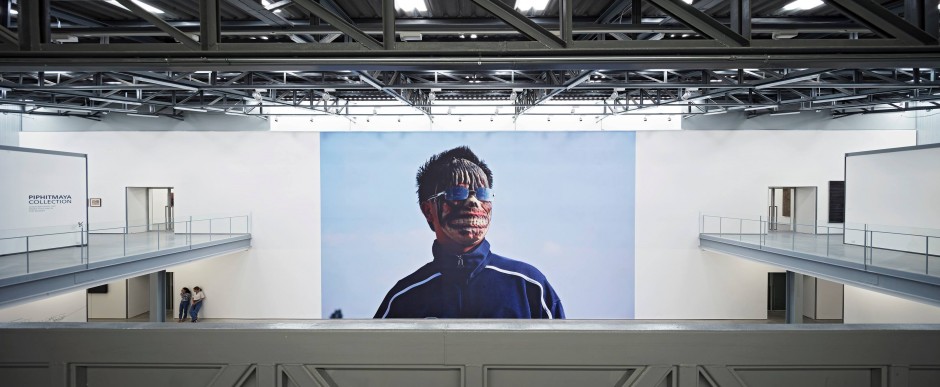 MAIIAM Contemporary Art Museum
What is your motivation behind opening a museum like MAIIAM?
To show my vision in Thai art with the artists I like.
Why did you choose Chiang Mai for opening the museum there?
Chiang Mai is a cultural city and home to many Thai artists.
What is your vision for MAIIAM in the upcoming five years?
I hope it may be considered as a pioneer, and hopefully there would be full of artistic activities. I hope being exhibited there would become a good reference.
What do you think about the trend that more and more private museums are developing everywhere?
In Thailand, we are the first one of this kind of concept, and we hope this will encourage other collectors to follow us.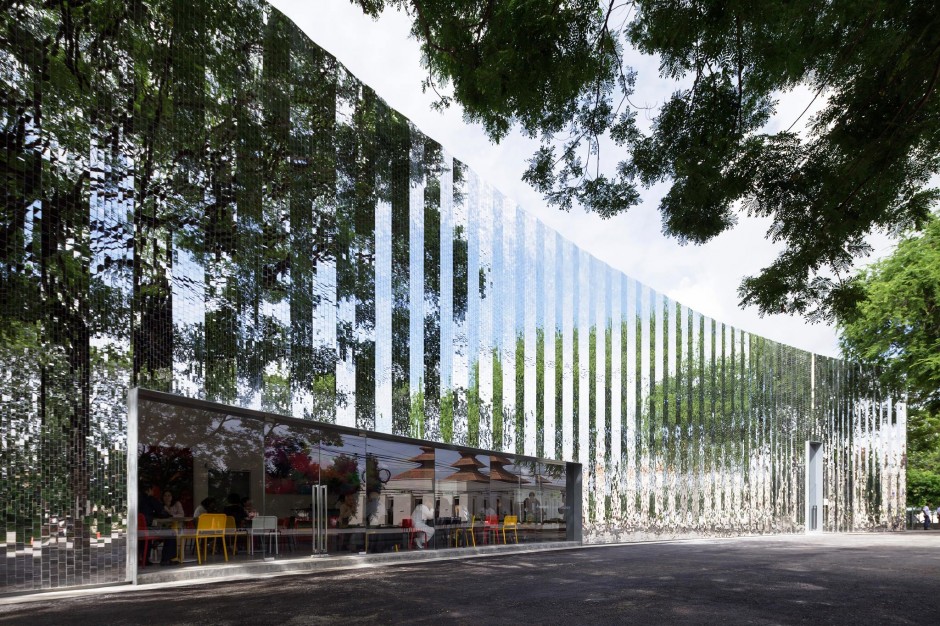 Related:
Collection Pipitmaya
MAIIAM Contemporary Art Museum
Facebook: MAIIAM Contemporary Art Museum
Instagram: @maiiam_art_museum
A selection of artists Jean Michel collects:
Lalan
Natee Utarit
Navin Rawanchaikul
Pinaree Sanpitak
Tik Shiro
Ricko Leung