Growing up in Nigeria, artist, collector and technologist Olusanya Ojikutu developed a deep appreciation of the local Yoruba culture and its traditional artistic expressions, something which he has carried over into his own artistic practise as well as his collecting style. His collection of African art and art of the African diaspora, which he displays in his Washington, D.C. metro area home, starts in the first millennium and traverses both the continents and the annals of history into the 21st Century.
Olusanya Ojikutu shared with LARRY'S LIST his fascination with traditional African head sculptures; his commitment to using his collection as a means to promoting African and African diaspora artists; his plans to launch an art marketplace aimed at young collectors that promotes contemporary artists of African descent; and three emerging artists we need to know. 
Collecting
What made you want to start collecting art? What is the main motivation behind your collecting?
I do not think there was ever one thing or a time I said let me start collecting African Art. Perhaps it's a convergence of many factors including my very early fascination with Ife art in an ancient Yoruba city of Ile-Ife in southwestern Nigeria known for its extraordinarily realistic, elegant, and highly sophisticated terracotta and bronze heads. These amazing objects and African art in general continue to have tremendous positive influence on me as an artist and a collector.
For me, I would say the main motivation behind my collecting has always been both deeply personal, and as simple as seeing an evocative work and falling in love at the very first sight.
What is your focus regarding the artists in your collection?
It is definitely a combination of renowned, emerging, and relatively unknown artists of African descent who are incredibly talented, creative, and doing phenomenal work.
How do you balance collecting traditional and contemporary art?
There is really no formula or any concerted effort to balance the collection. It just happens that we have a perfect hybrid; a delightful visual marriage; an intriguing continuum of the past, present, and the future, if you will. There is something idiosyncratic about living with and having both classic and contemporary African art physically side by side in a home. I like to think of it as ongoing subliminal or supernatural dialogue amongst these objects connected by a common invisible cultural thread and history.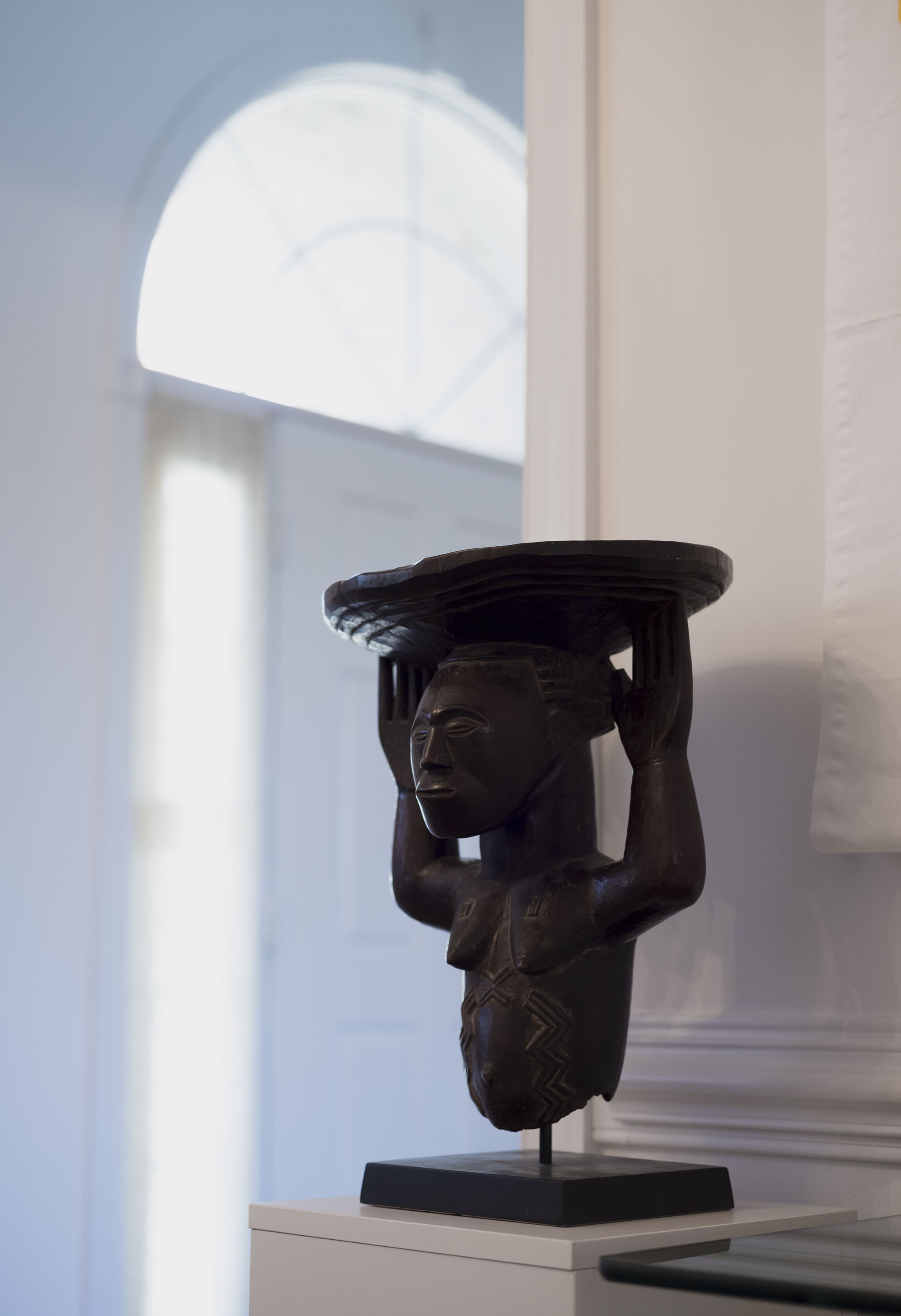 What was the first artwork you purchased? What was the latest?
The first one was… I believe there were two purchases. One from an incredibly talented artist friend Dapo Ojoade, and the other was a painting by Merton D. Simpson, a painter, collector, and dealer of African Art. He was a member of the Spiral group, a collective of Black artists founded in 1963 by Romare Bearden, Hale Woodruff, and others.
The latest is a beautiful piece by Herman Rose (not African art) from a leading auction house. The painting was originally in the collection of Joseph H. Hirshhorn and Hirshhorn National Museum of Modern Art in Washington, D.C. Herman Rose is one of the 15 distinguished American artists included in the 1952 Museum of Modern Art (MoMA) New York exhibition called "15 Americans" alongside work by Mark Rothko, Clyfford Still, and Jackson Pollock.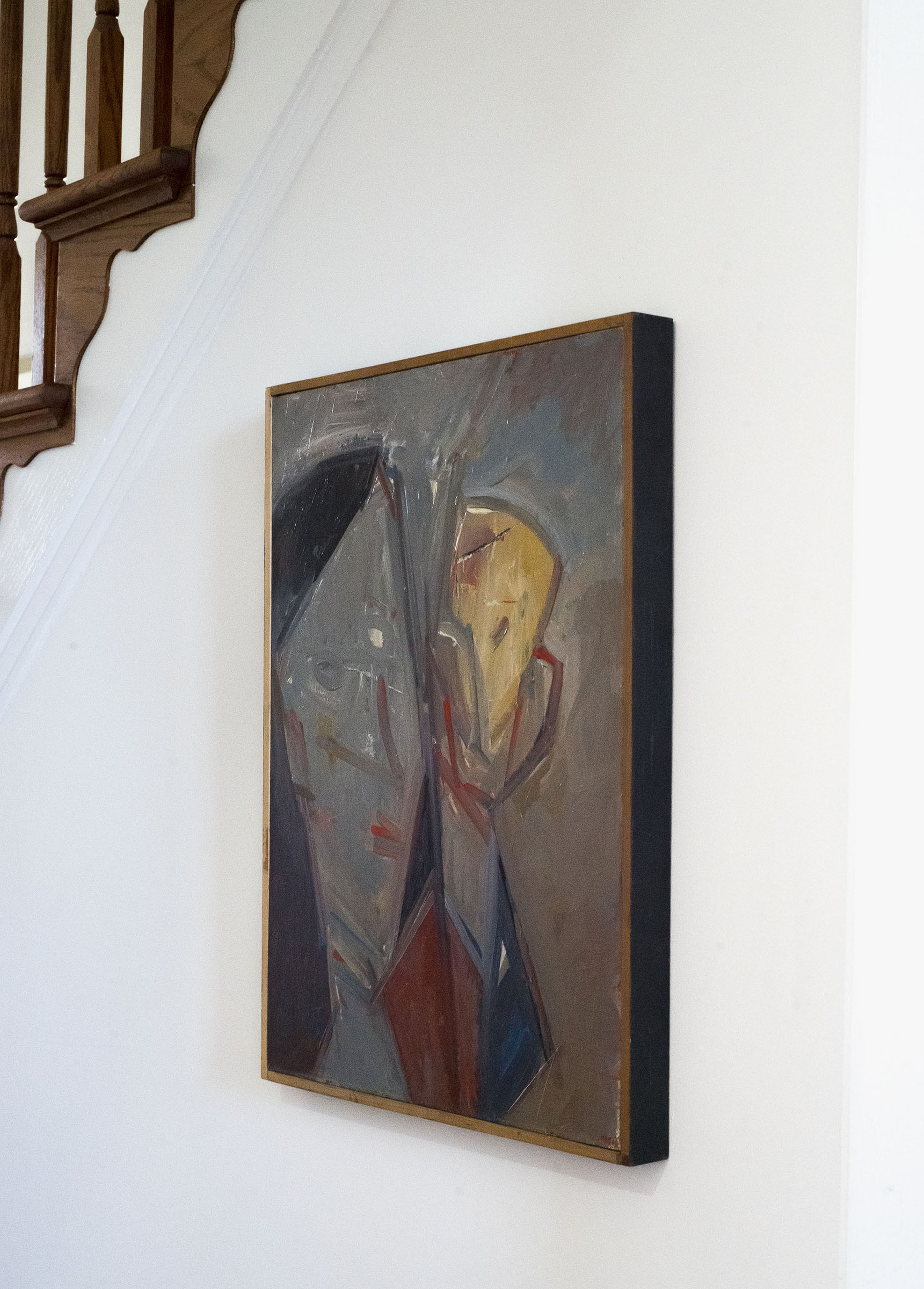 How many artworks do you own?
We have close to a hundred museum-quality pieces in our collection ranging from classic to modern to contemporary pieces by artists of African descent, including my own drawings and paintings.
Where do you display your collection?
My wife and I are very fortunate to be surrounded by all these pieces of African art in our home. We are also deeply committed to preserving, documenting, promoting, and showcasing these phenomenal works as often as we can. It is primarily the reason we regularly hold a Gertrude Stein-style art salon where collectors, artists, connoisseurs, neighbors and friends come together (pre-Covid) to experience a snapshot of Africa's extraordinary art, history, and culture in an informal and welcoming gathering in our home in a Washington, D.C. suburb. It is deeply personal for us to use this collection as a vehicle to foster the appreciation of the cultures and artistic achievements of Africa and the artists of Africa and African descent.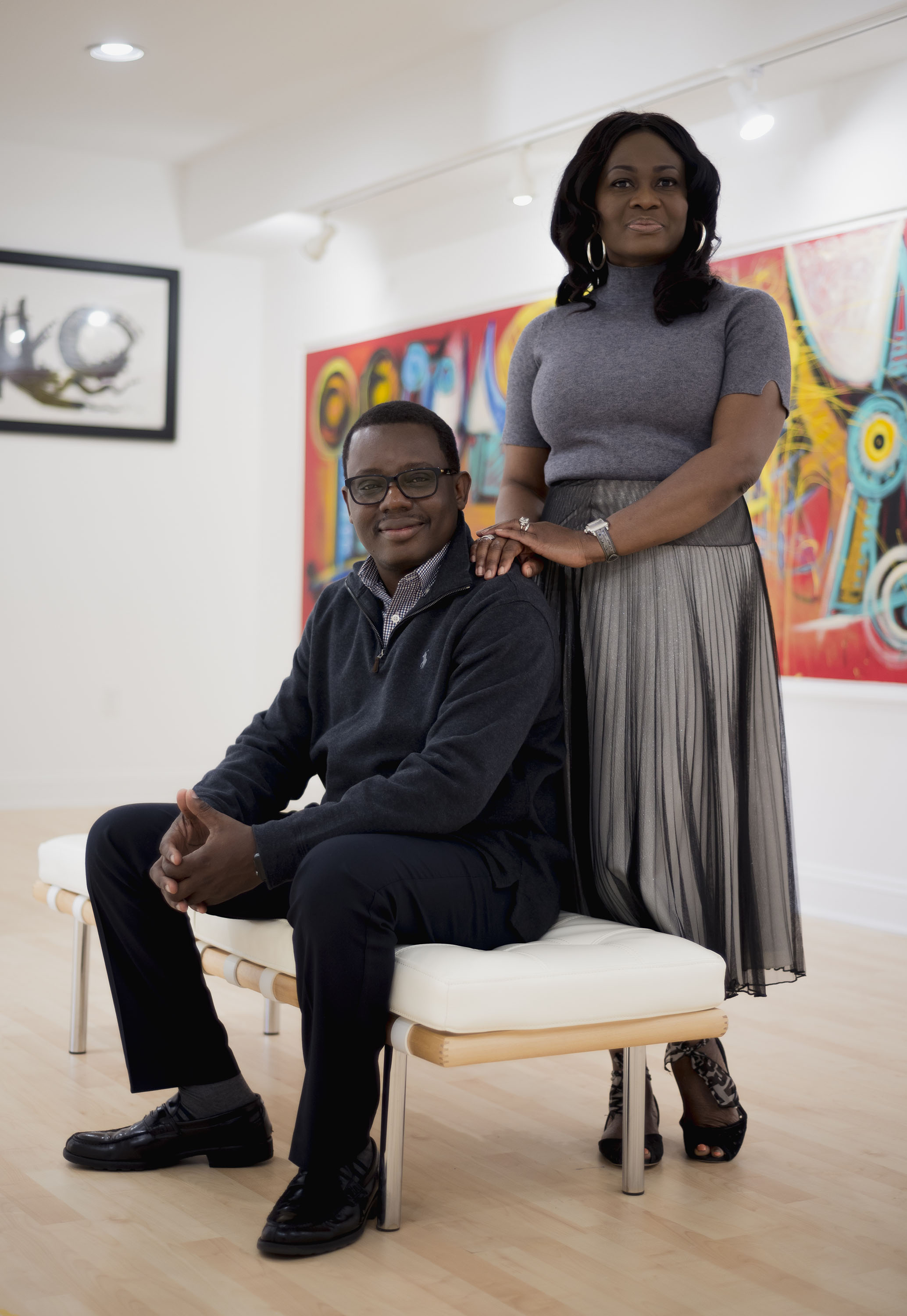 Have you ever presented your art collection publicly?
Not yet; nevertheless, we would love to publicly present our African art collection. We occasionally show a few pieces via @yoruba_caryatid on Instagram. We are currently working on making the collection digitally available to a vast audience, especially children and young adults, who are interested in learning about African art. We welcome collaborations with educators, curators, museums, institutions, and other art collectors to make the collection more accessible to the public. We are interested in meaningful joint projects and relevant exhibition opportunities nationally and internationally.
Is there any kind of artwork that can make you write a cheque without any consideration?
Yes and no. Every artwork or situation is unique. We try as much as possible to resist impulse buying. It depends on the piece or the artist. Context is everything.
What is your most treasured artwork? 
This is a tough one. A lot of pieces come to my mind. I guess I have too many favorites.I would say it ranges from an ancient terracotta sculpture from the Nok culture of Nigeria, dating back to thefirst half of 1st millennium AD to an untitled piece (paint on cotton cloth) by El Anatsui, considered as a pre-stage of the development of his later wall hangings. I believe the Museum of Fine Arts in Boston holds a version from this series.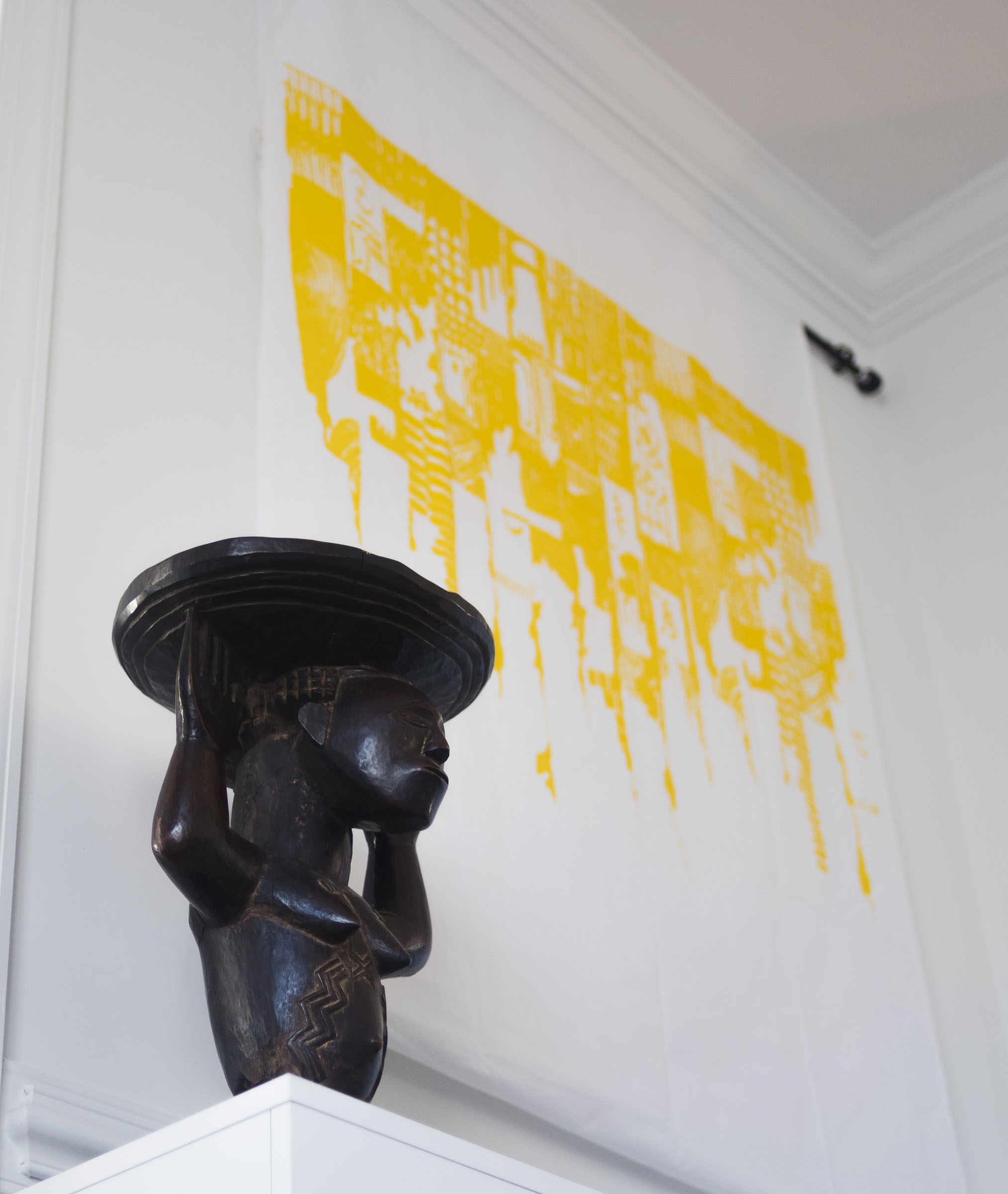 What is your biggest regret regarding collecting?
None. I love and enjoy every bit of this collection. For me, collecting African art is a good and necessary obsession. As an artist myself, these pieces, especially the African masks, heads and figures, considerably spark my creativity, inspire, and influence my work.
How important is it for you to meet the artists who created the artwork?
It is very important for me to meet the artist who created an artwork in most cases or do a studio visit to better understand his or her thought process and to establish a genuine camaraderie if possible. However, not meeting the artist is not a deal breaker.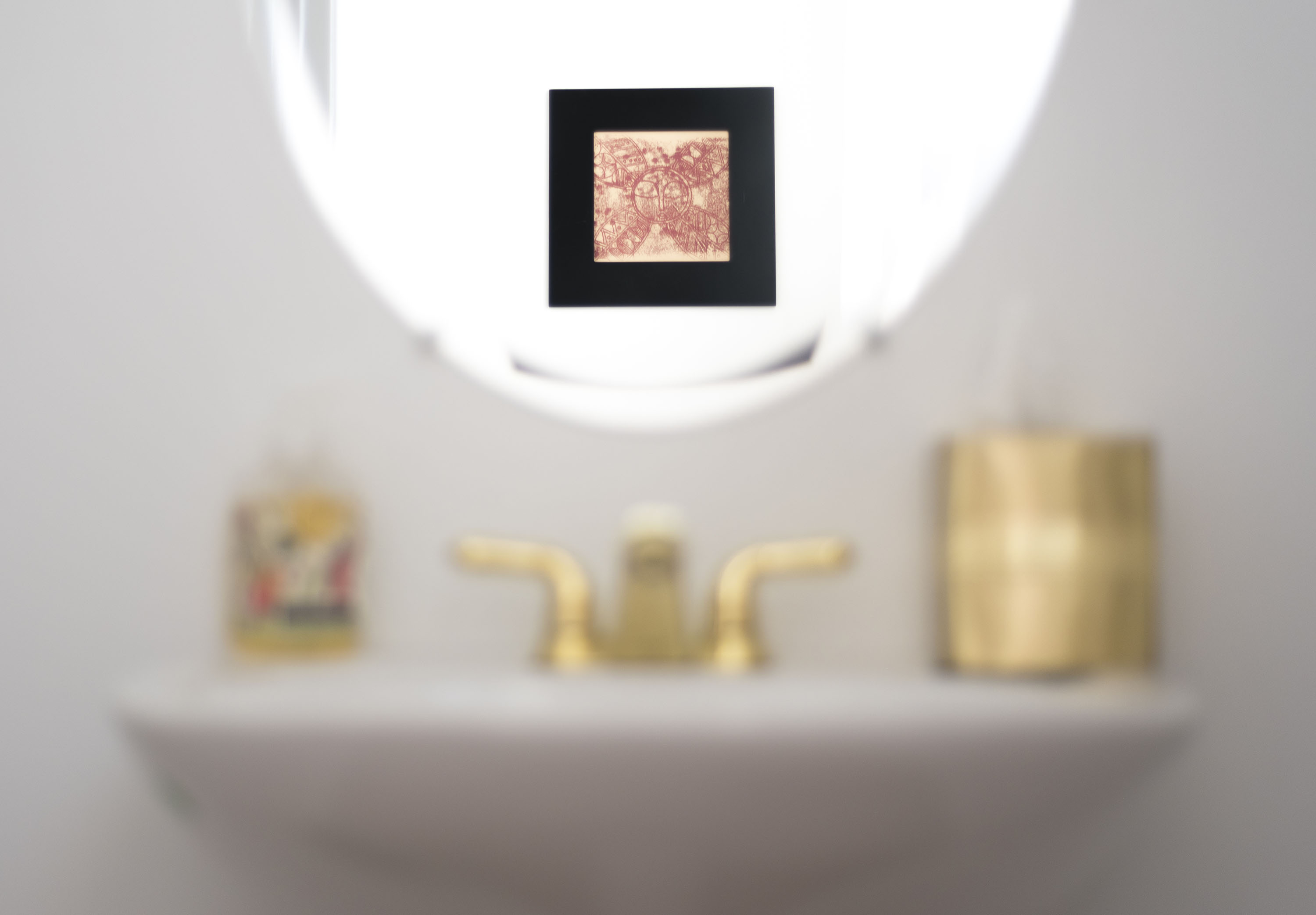 Do you rely on art advisors? How do you make your decisions concerning purchases?
While art advisors are important, we tend to mostly do the research and buying on our own.
How does your role as an artist and your background in technology influence your collecting?
My role as an artist and technology background both undoubtedly have an implicit influence on who, what, when, where, and why I collect. As the author and historian Walter Isaacson succinctly wrote in his magnificent biography of Leonardo da Vinci, "The ability to make connections across disciplines—arts and sciences, humanities and technology—is a key to innovation, imagination, and genius." There certainly is a beautiful synergy between art and technology.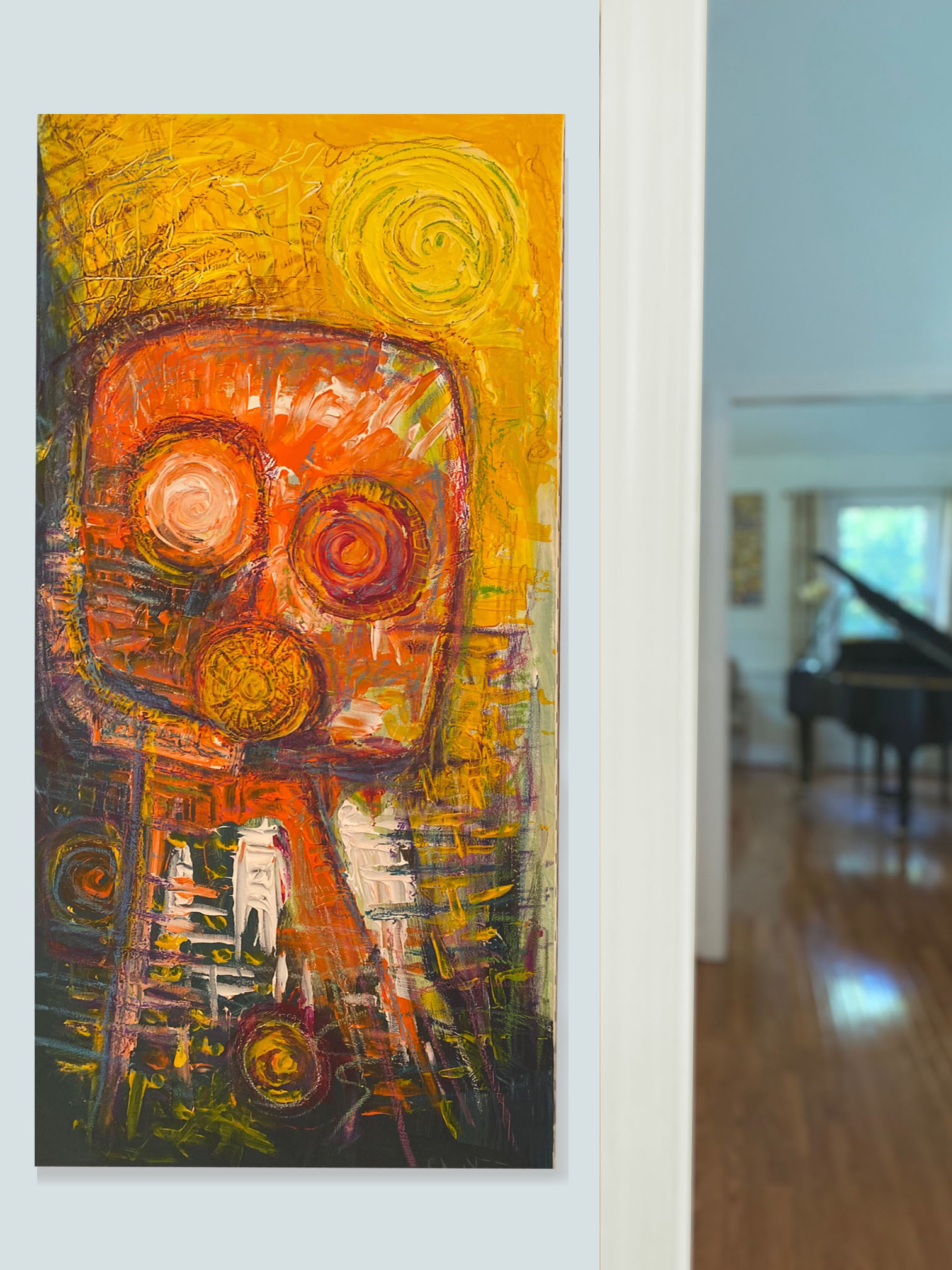 How would you like to see the African art collector scene – both internationally and within the continent – develop in the next few years?
Contemporary African art has recently been attracting the attention of many collectors and gaining traction on the global art market. The landscape is fast-changing. There is a growing number of young and new art collectors on the continent and beyond.
It is pertinent to mention that Seble Asfaw, a New York-based art advisor and independent curator and I would soon launch @BluChipArt, a curated and affordable Instagram marketplace for young art collectors that promotes contemporary artists of African descent. A lot of progress is being made. However, I think that we still have a long way to go in the area of diversity and inclusion of people from all backgrounds at every level.
I would like to see a paradigm shift where more collectors are actively supporting the work and career of these remarkably talented cultural producers of African descent. Through African art, we can begin to learn and better understand the culture. Together, I believe we can achieve concrete and lasting positive change.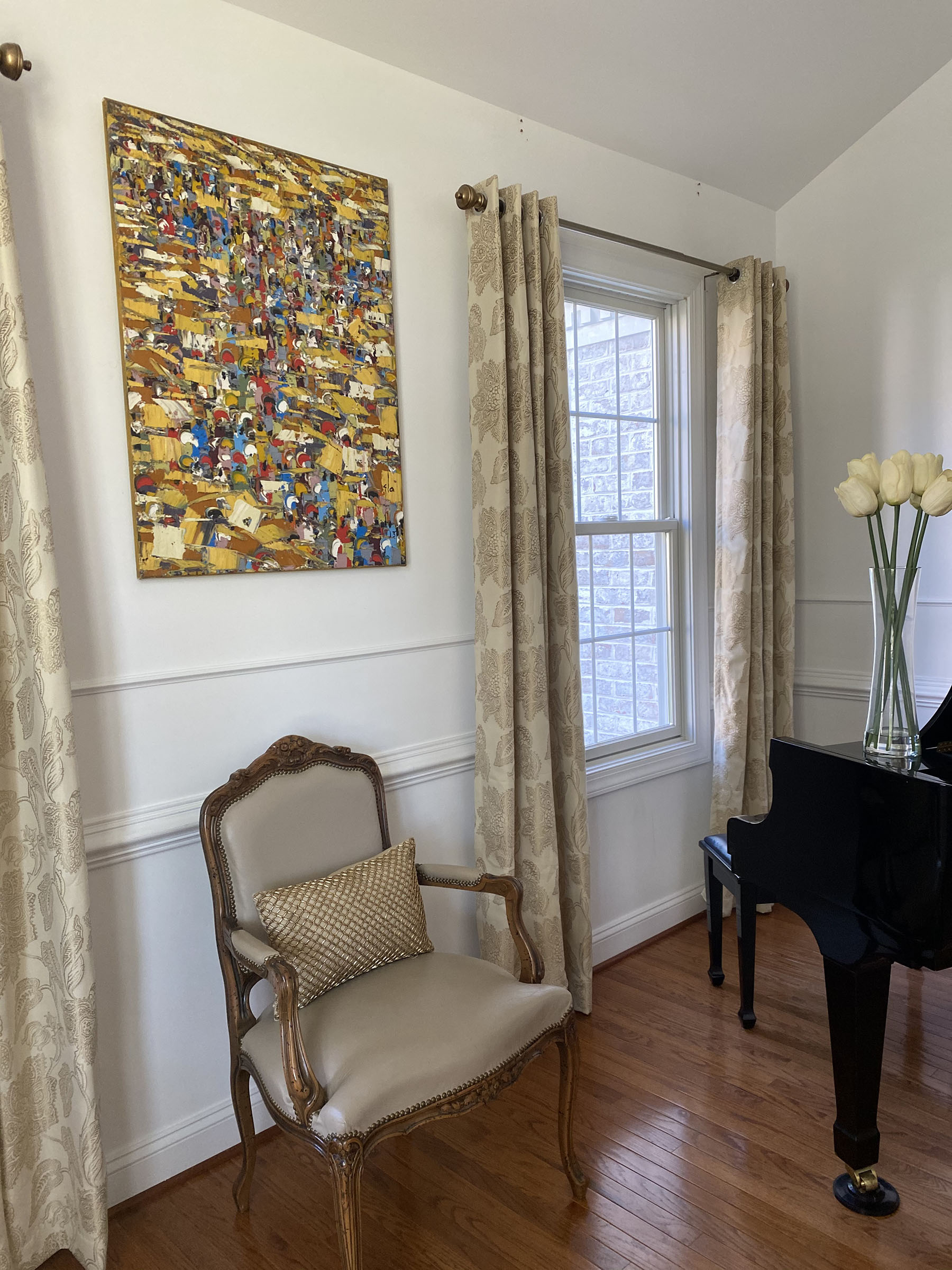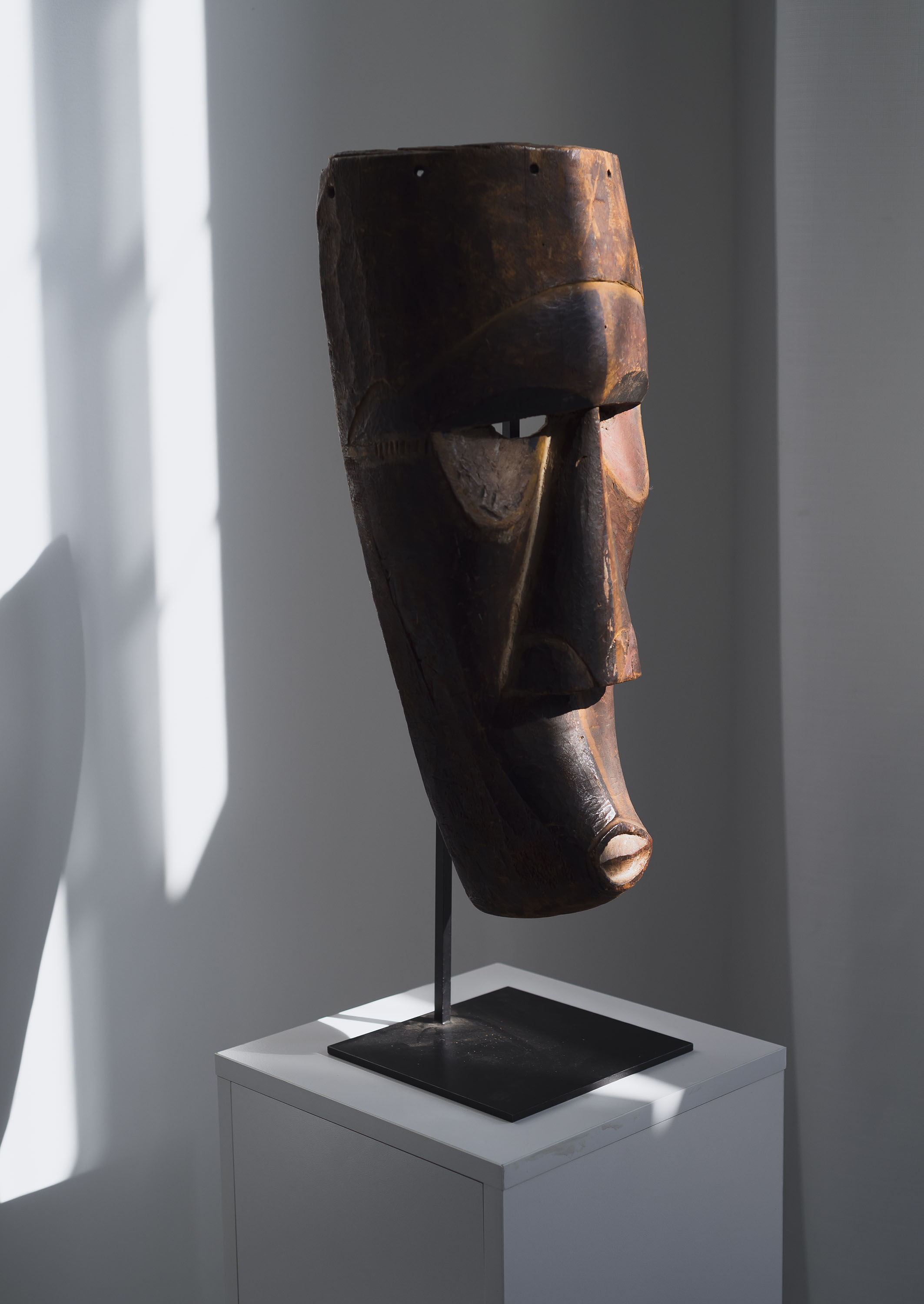 The Art World
What was your happiest moment being involved in art?
There is really no specific moment. I regularly relish in the inherent tranquillity and excitement of being both an artist and a collector. The experience is simply inexplicable. I am also particularly ecstatic about the unprecedented attention being given to African art and work by artists of African descent lately. The global momentum and recognition are long overdue and truly a heart-warming development. 
What is your art-world pet peeve?
Honestly, I really cannot think of any.
Who inspires you in the art world?
I am always inspired by collectors who are committed to collecting at least one work by an artist of African descent. I am even more encouraged to see more collectors who are both passionate about African art and consistently support the careers of established, emerging, and relatively unknown Black artists, minorities, and other artists of color.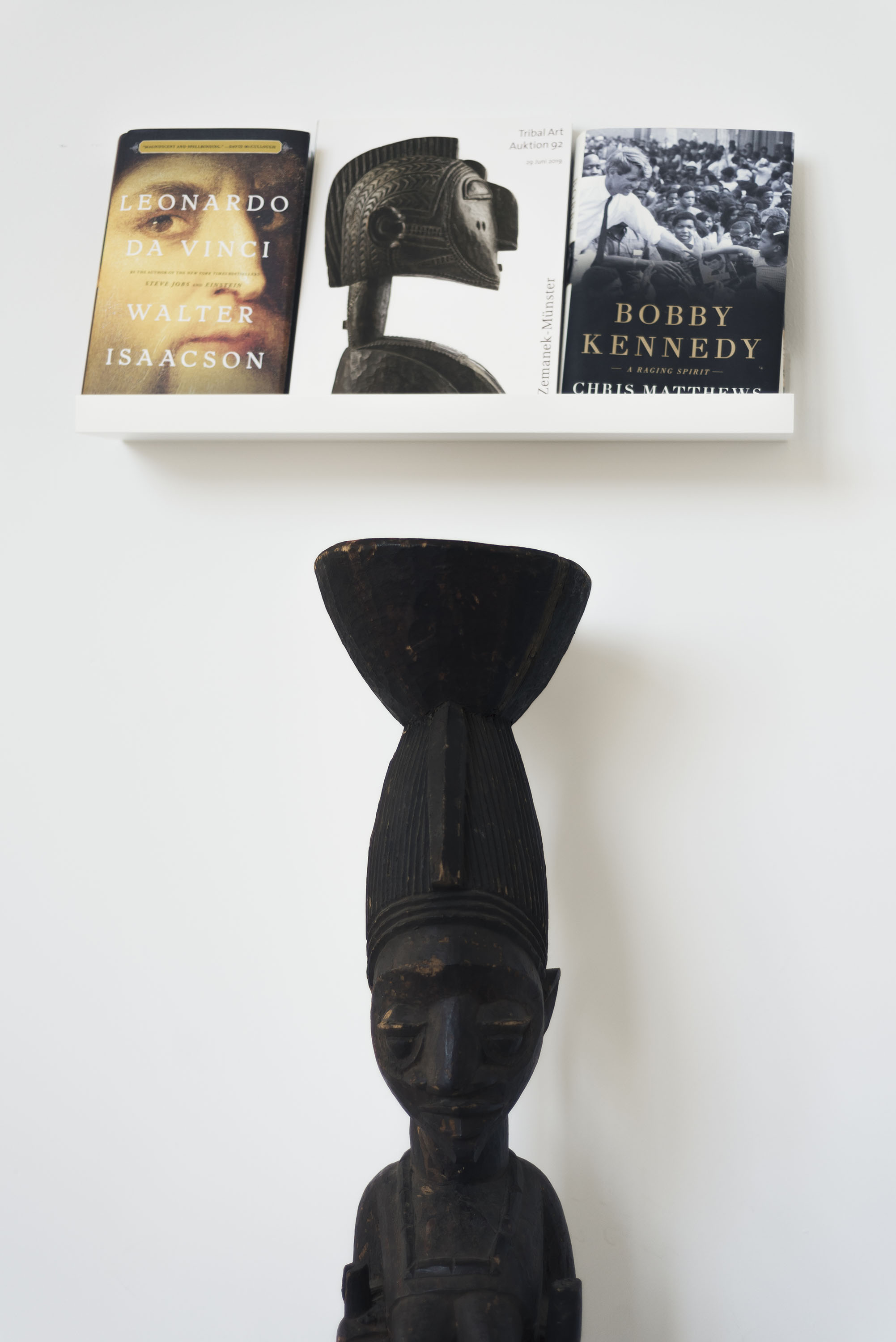 How do you engage with the art world digitally?
I engage with artists, collectors, curators etc. mostly via social media – Instagram to be precise – especially during this pandemic.
How are you discovering new artists these days?
I would say generally online, at least for now until things start opening up again.
What is your preferred way to exchange with other collectors?
You know, I've not really given it much thought, but I am open to exploring a number of ways to exchange with other collectors.
Can you name three emerging artists which should be on our watchlist?
Meron Engida, Victor Ehikhamenor, and Jade Fadojutimi.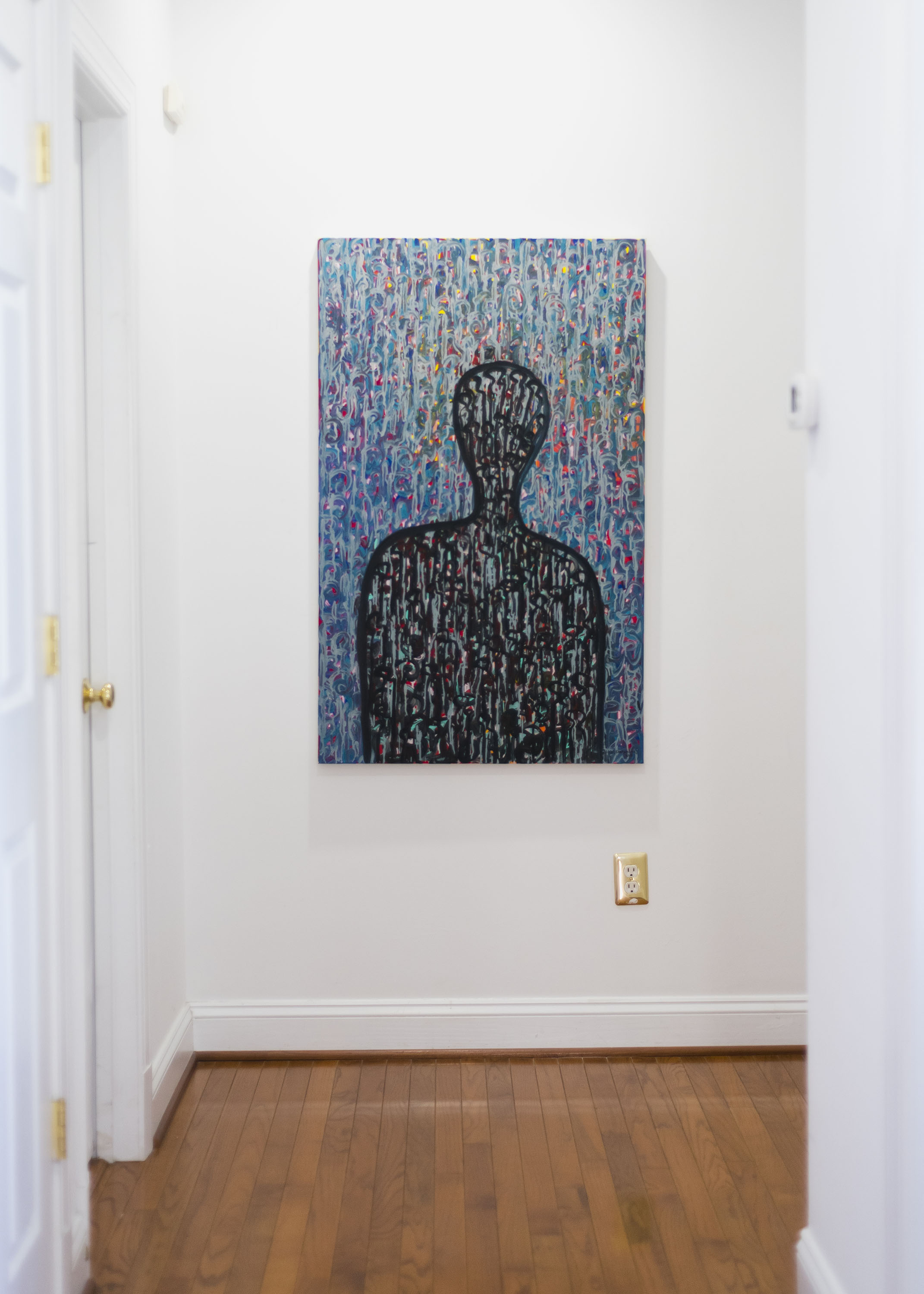 What is your advice to young and fresh collectors?
Keep it simple. Collect what you love, love what you collect.
Instagram: @yoruba_caryatid, @BluChipArt
A selection of artists Olusanya collects:
El Anatsui
Merton D. Simpson
Dapo Ojoade
Victor Ehikhamenor
Ablade Glover
Interviewed  by Jamie Bennett