"An ordinary weirdo who loves music, fashion, art and design." That is how Thai actor and singer Kong Karoon Sosothikul describes himself on his Instagram bio. From KAWS to Condo, Kong has an eye-catching art collection that constructs his private playground at home.
The Thai star shared with Larry's List how his fascination for art started from scribbling Japanese anime, which Condo painting he had purchased lately and how being famous may influence his collecting.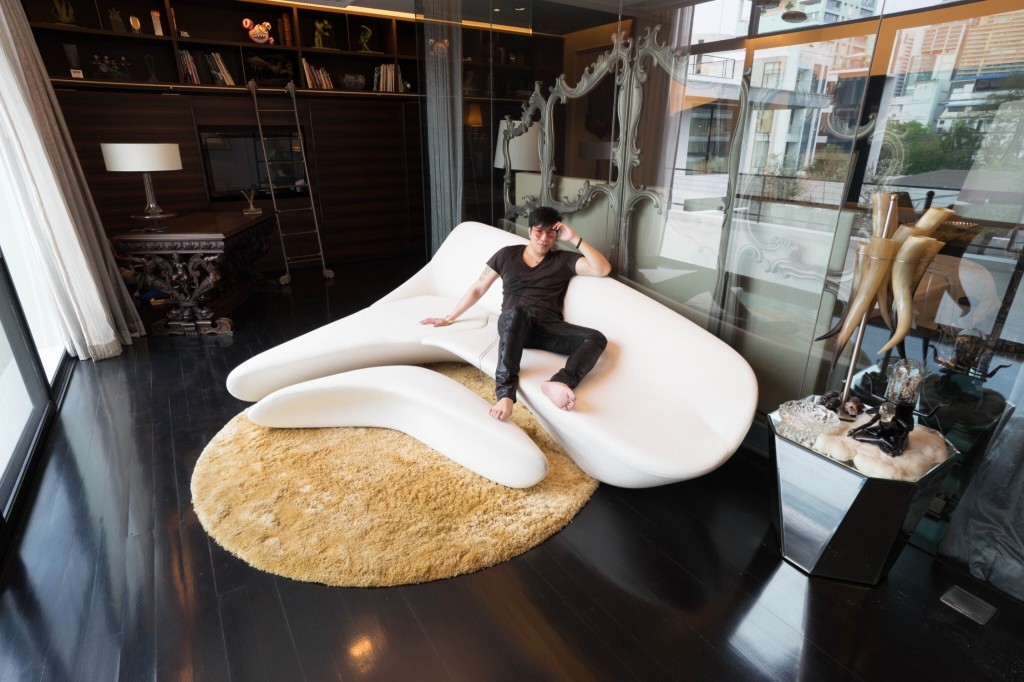 What made you want to start collecting art? What is the main motivation behind your collecting?
I've been fascinated with art since I was young. I love to scribble my favourite Japanese anime in school. I first started collecting Japanese action figures, then it inspired me to collect designer toys and arts.
When did you fall in love with a piece of art? What was it?
When I was studying in Boston almost 20 years ago, I was introduced to Kidrobot, so that led me to my first collecting, which is KAWS.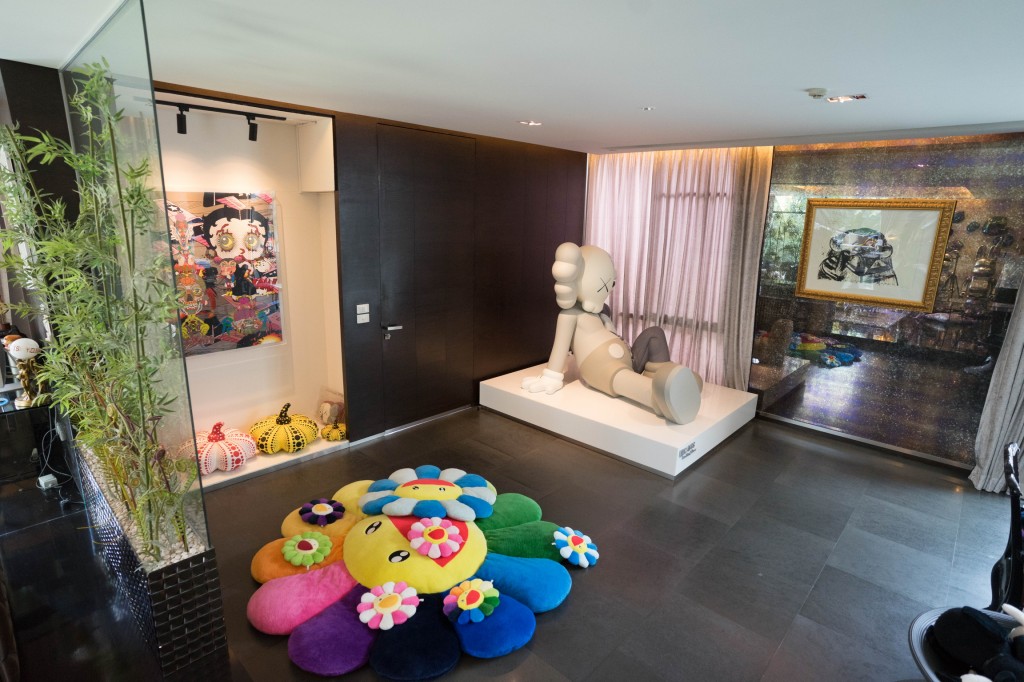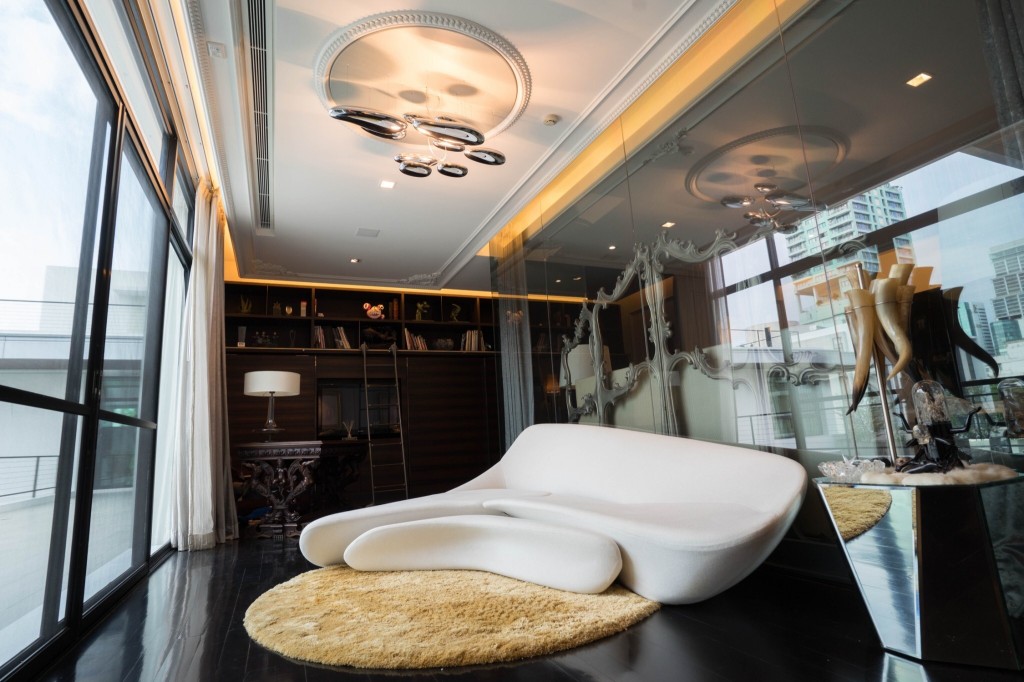 What is your focus regarding the artists in your collection? Are you more interested in emerging or renowned artists?
My focus is mainly contemporary art, which are Warhol, Condo, Hirst, KAWS, Keiichi Tanaami and Hajime Sorayama. Also, I kept an interest on new comers and emerging artists.
Is there any particular type of art that has consistently attracted you, or anything that unites all the works you have acquired?
I like disguised style that represents that artist at the first sight.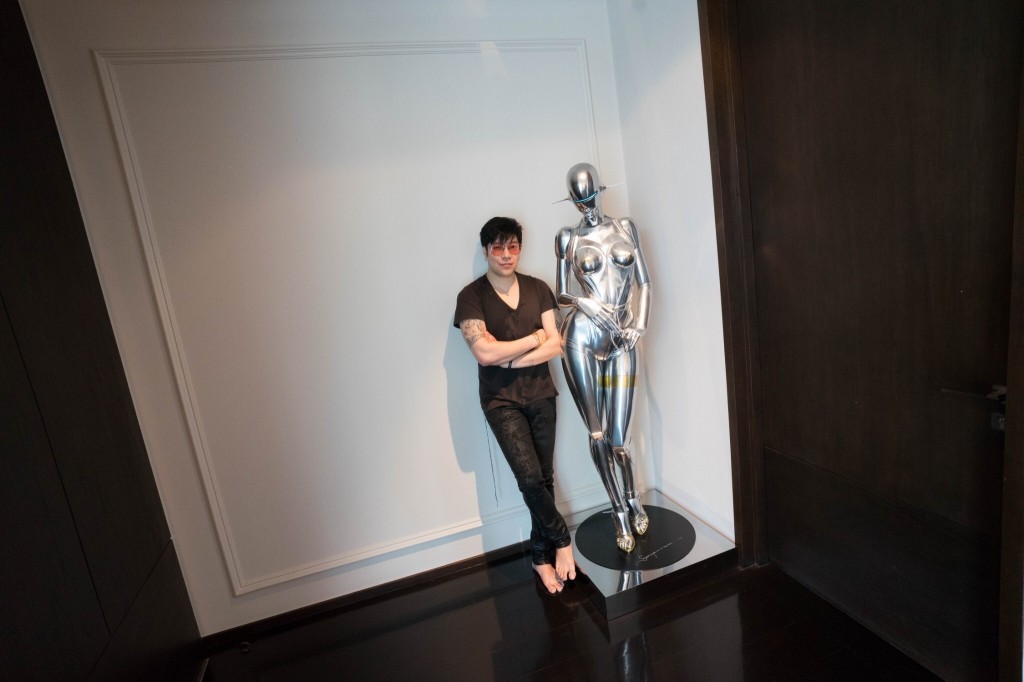 What was the first and the latest artwork you have purchased?
My first-ever art piece is "For the Love of God" (screen print with glasses and diamond dust) by Damien Hirst, and my latest is "Priest in the Snow" by George Condo.
How many artworks do you own? Where do you display your collection?
I own a few, which are all precious to me. I mostly display all my pieces at my home.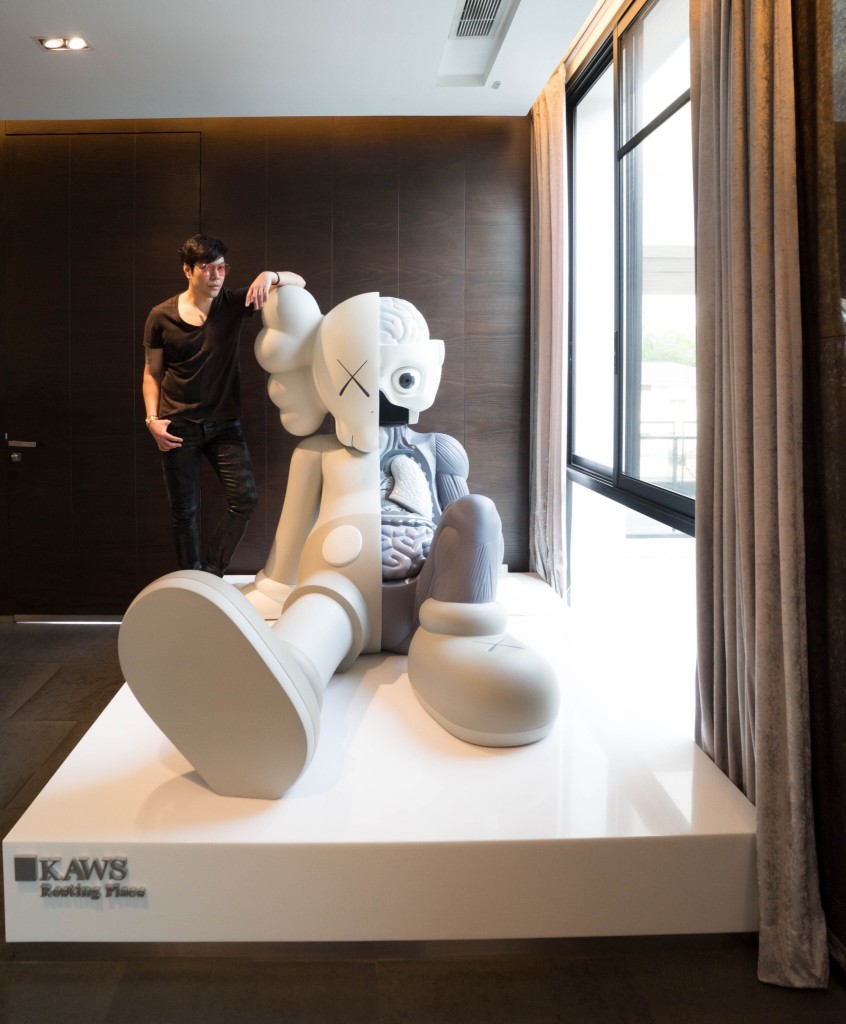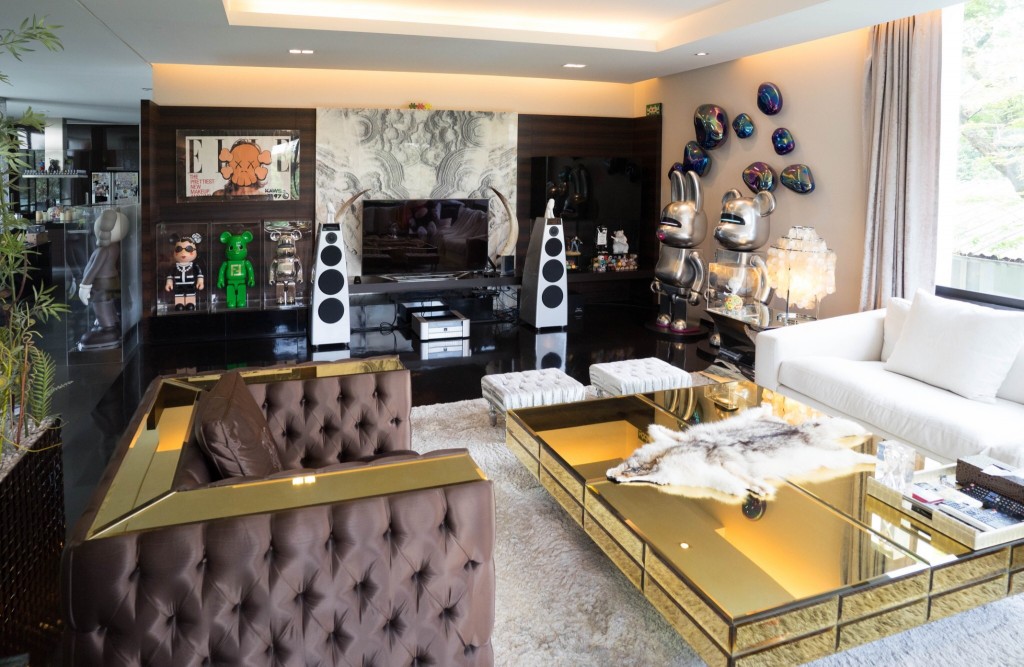 Have you ever presented your art collection publicly?
Yes, I love to show the people what I collect, so I pursue my dreams of collecting by opening "EchoOne Nanzuka" so that people in general will understand the love and passion of art like myself.
What is your most treasured artwork?
My fondest piece is the first-ever bus-stop intervention by KAWS on ELLE magazine ad in 1997.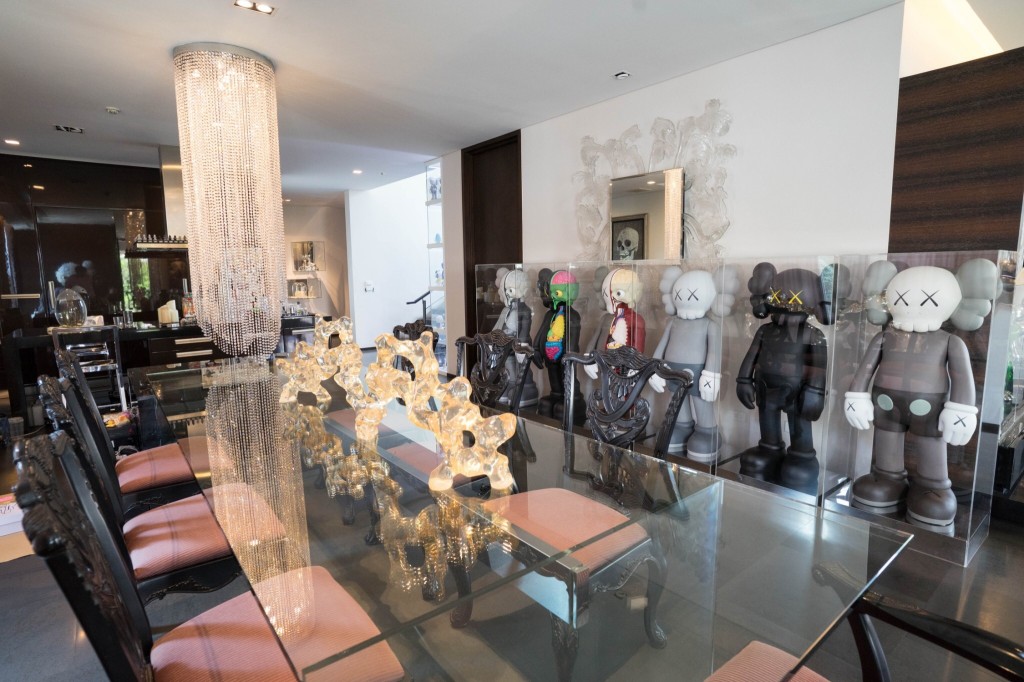 How important is it for you to meet the artists who created the artwork?
Motivations from the artist keep me motivated, so it's important.
How does your fame influence your purchases? Does being famous make it easier to get the artworks you want?
For me, my fame makes people in general knows the art world more; my fame might attract artists to show their work to the world.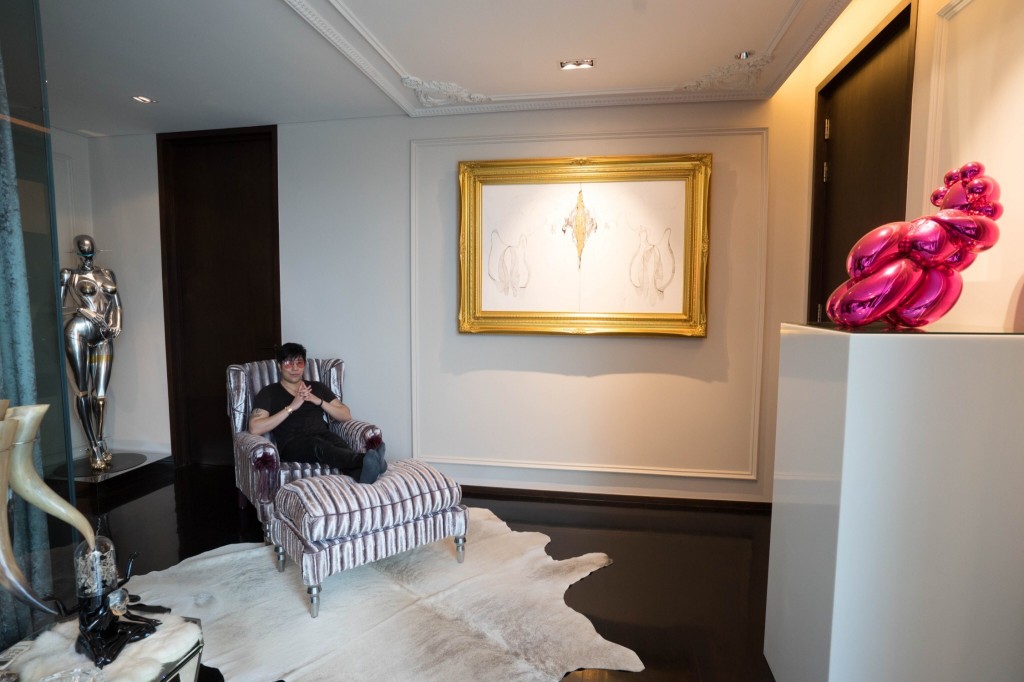 You post on Instagram almost every day. How do you use it for art?
I use my social media to share and influence others to love art like I do.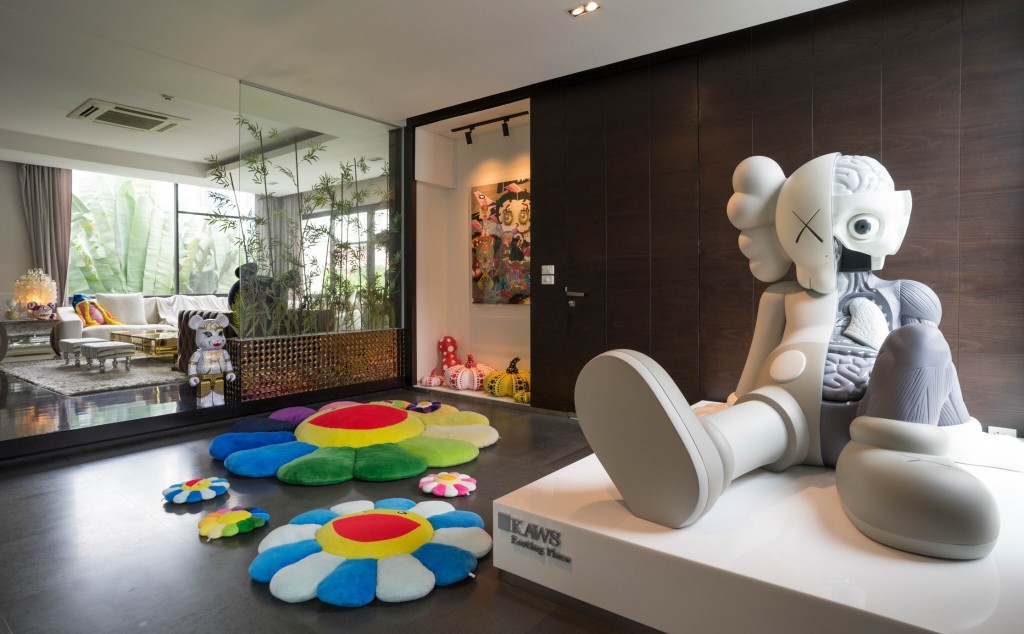 How do you fuse your passion for art into your creation in the entertainment industry?
How I fuse my loved art into the entertainment industry, easy, I share my art collection on set (drama shooting scene).
How is the contemporary art scene in Thailand nowadays? How about the art-collecting scene?
Contemporary art scene in Thailand is skyrocketing, which I'm pleased to help by showing people what contemporary art is (through EchoOne Nanzuka); the collecting scene in Thailand is getting more recognized, and people see the value of art more.

Can you name three emerging artists from Thailand who should be on our radar?
Mari Wonder girl by Pex (@mari_wondergirl), Line censor Kitinan and Aof Smith
How many art fairs do you visit every year? Which is your favourite?
I would love to go to every art show, but my favourite is Art Basel Hong Kong, which is easier and more convenient for me to travel.
Instagram: @kongkaroon 
A selection of artists Kong collects:
Damien Hirst
Hajime Sorayama
KAWS
Keiichi Tanaami
Yayoi Kusama