Lord Edward Spencer-Churchill is not only a dedicated collector of contemporary art but also the brother of the 12th Duke of Marlborough.  His exhibition venue Blenheim Palace is a UNESCO World Heritage Site since 1987 that attracts nearly a million visitors a year from all over the world. Within these surroundings, he set up Blenheim Art Foundation with an aim to give the greatest number of people access to the most innovative contemporary artists working today. Following exhibitions of Ai Weiwei and Lawrence Weiner in the past two years, Blenheim Art Foundation is currently holding an exhibition of internationally acclaimed artist Michelangelo Pistoletto.
Michael Frahm, director of the Blenheim Art Foundation, has shared with Larry's List how contemporary art is juxtaposed with the centuries-old palace.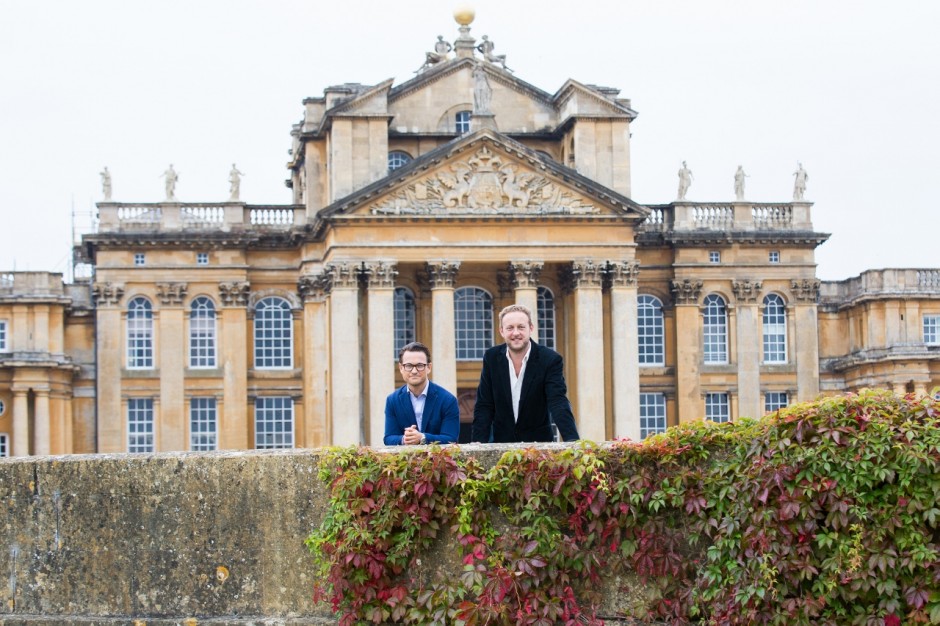 Could you please introduce the Blenheim Palace to our community?
Blenheim Palace is a beautiful country house set in two thousand acres of parkland and formal gardens deep in Oxfordshire. It was a gift from Queen Anne to the 1st Duke of Marlborough, following his victory over the French at the Battle of Blenheim in 1704. Designed in the Baroque style by John Vanbrugh, the Palace was to function not only as a private house, but also a national monument, castle, mausoleum, citadel; a testament of England's victory over the French, rivalling Versailles. It is also famous as the birthplace of Sir Winston Churchill. The palace today continues to be privately owned and is the official seat of the current and 12th Duke of Marlborough.
The Blenheim Art Foundation was established in 2014 by Lord Edward Spencer-Churchill, brother of the current Duke, and Michael Frahm, its director. It offers visitors to the Palace the unique opportunity to experience the work of world class, international contemporary artists within the historic setting of the house and its grounds.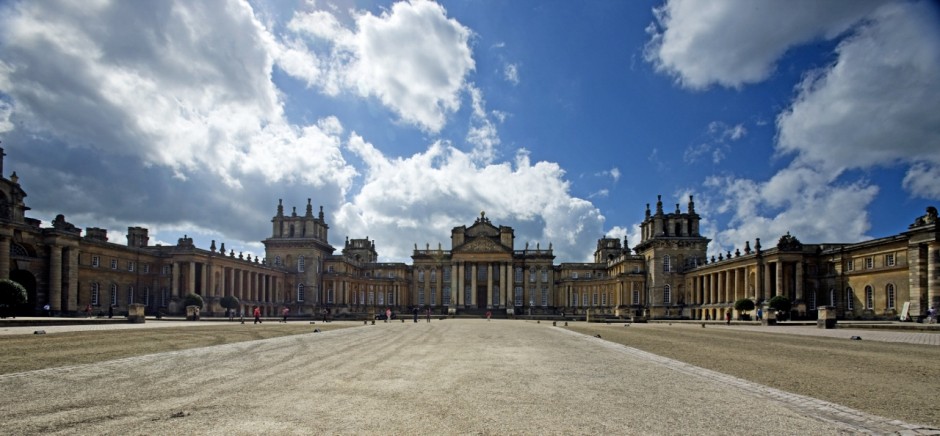 Blenheim Palace is a mixture of history and contemporary art. Please tell us how the idea of displaying contemporary art in these surroundings first came about?
The idea stemmed from Lord Edward's long-standing interest in contemporary art, and his desire to integrate it into the fabric of Blenheim. We set up Blenheim Art Foundation, seeking to challenge the conventional White Cube format so associated to contemporary art exhibitions. The meeting of the palace with contemporary art is always striking, and we relish the juxtapositions of old and new, the disjuncture in styles and aesthetics. Blenheim Palace, which can seem to be a place frozen in time, is propelled into the present. It also allows people to experience contemporary art in an entirely new way, and introduced to it a whole new demographic to the work of world-class living artists.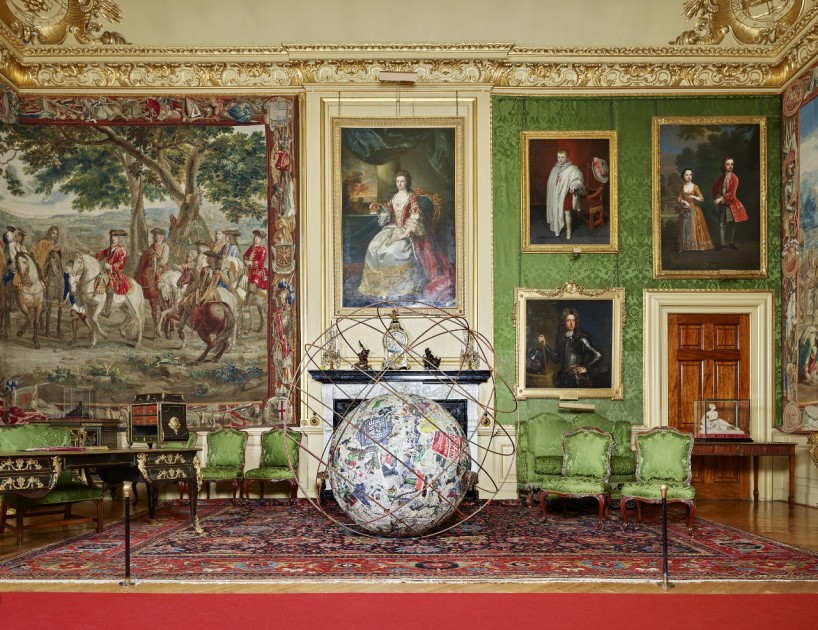 How does the public react to this fusion?
There is such a wide demographic that walks through the doors at Blenheim every day. On the one hand, you have those who have been coming to here for the last 40 years and who are season ticket holders. Then on the other, you get those who travel from across the world to see Blenheim.  Since the foundation launched there are also those who come specifically to view the contemporary art exhibitions. I think what we are doing creates a new dialogue for all these different groups of people. In general, the response and feedback we've received has been extremely positive, and I believe people like to see a new initiative, as well as the juxtaposition of contemporary art with a building that has been here for the last 300 years. Of course there are also visitors who completely object to it, which we welcome, as I believe you need to have people from both sides of the argument in order to create an interesting dialogue. That is part of what we as a contemporary art foundation are seeking to achieve.
Speaking about visitors, have the numbers of visitors increased since you introduced the art programme to the Blenheim Palace?
Yes, significantly.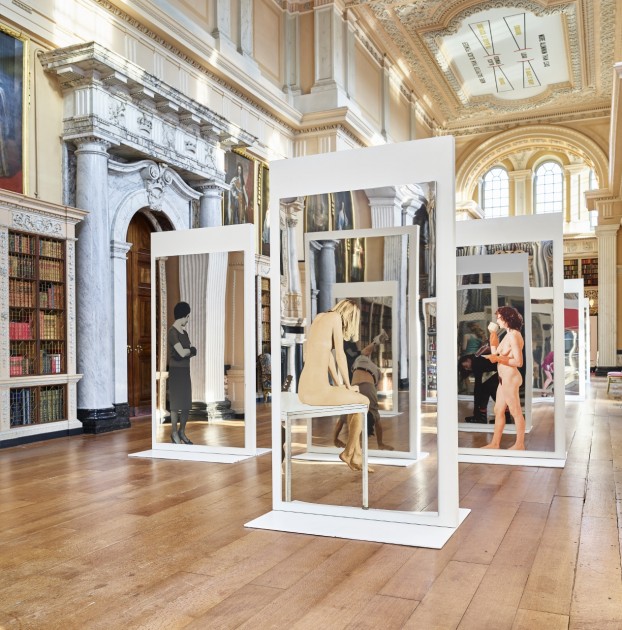 After hosting shows with Ai Weiwei and Lawrence Weiner, you will now display an exhibition of Michelangelo Pistoletto. How many and what kind of pieces will be displayed?
This will be our largest exhibition yet, with over fifty works by Michelangelo spanning his career, from early self-portraits made in the 1960s to new work created specially for Blenheim. We tried to show the breadth of his practice and of the materials he uses, from fabric rags to mirrors to sculpture and painting. Many of the pieces are pretty monumental, and their impressive scale works well in a grand setting like Blenheim Palace.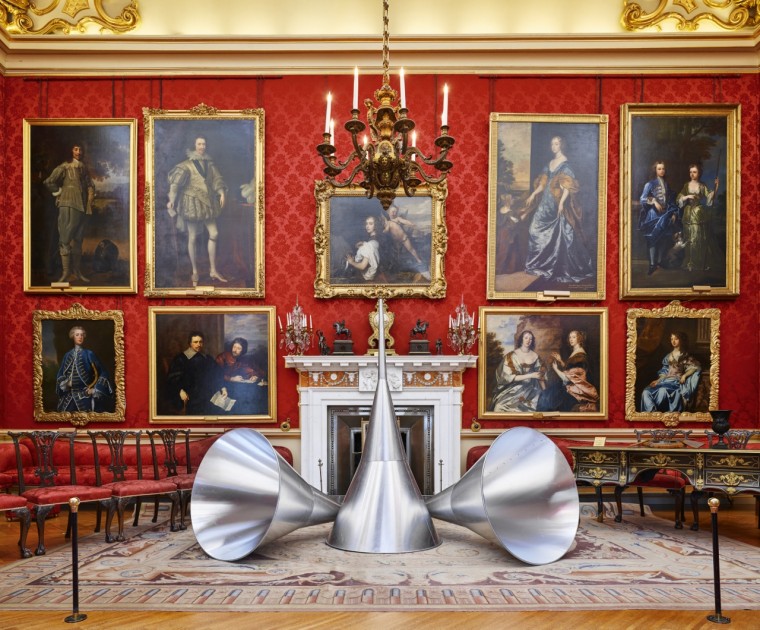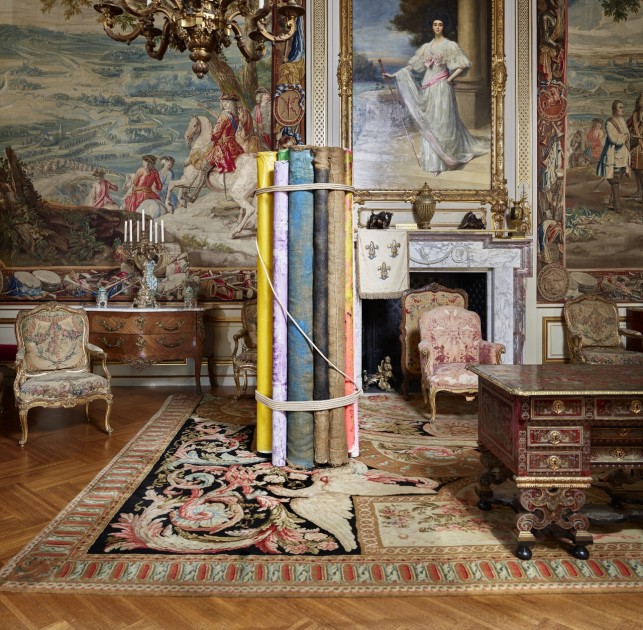 How was it working with Michelangelo Pistoletto?
Michelangelo is a truly extraordinary man, still very active and involved in the projects he takes on. He was present during the whole of the installation, and had a very precise vision of how he wanted his work to look. However, he also gave us a lot of curatorial freedom and trusted our judgment. I have a lot of admiration and respect for the man, I think he is a true visionary who predicted many of the socio-political issues we are faced with today. He wants to use his art to make change happen, and I was very proud to be able to provide him with the platform of Blenheim in order to spread his messages and ideas.
Can you please describe the progress of assembling the exhibition? Do you invite the artists to see Blenheim Palace and then they develop ideas on their own? How involved are you (Michael Frahm) in the progress?My team and I at the Blenheim Art Foundation had a strong vision for how we imagined the show looking and where we wanted to place particular works. We presented Michelangelo with our ideas which he liked very much. His own initial visit to Blenheim in turn inspired a new artwork. We worked very closely with the studio during the whole process, and as I mentioned before, Michelangelo was present for the duration of the installation. As with Ai Weiwei and Lawrence Weiner, the Pistoletto exhibition was the result of a close collaboration.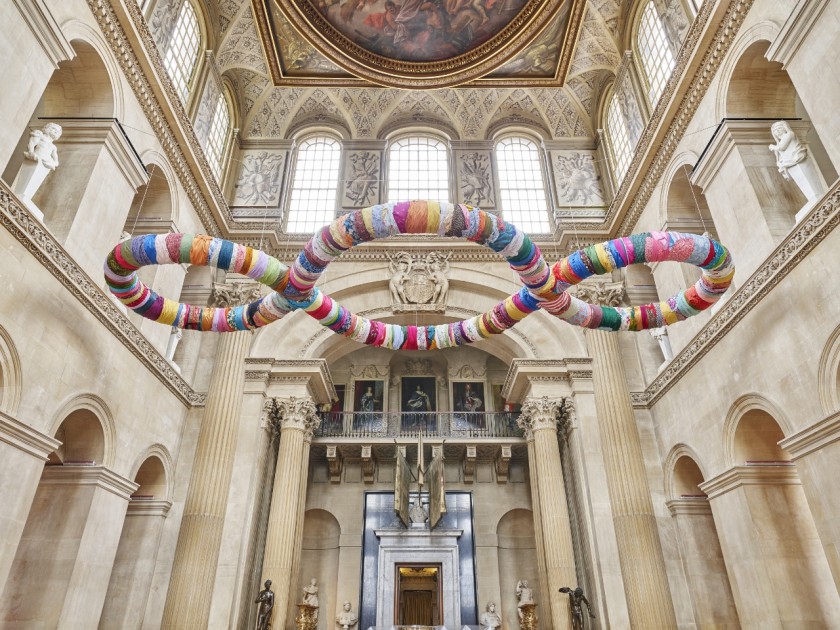 The show also includes commissioned works. What kind of works did Michelangelo Pistoletto produce for the Blenheim Foundation and how are they integrated into the classical design of the palace?
The site-specific works which our artists create for the shows at Blenheim are always amongst our favourites and most highly anticipated. This year, Michelangelo created a surreal installation involving a gold car almost entirely submerged in the palace fountains. The gold was inspired by the gold balls on the palace roof, which appear and disappear according to the viewer's viewpoint – hence the artwork's title Mirage. In this case, the artwork was very much inspired by the architecture of Blenheim. Michelangelo also remade one of his most famous works – Mappamondo/Globe – in response to the current political climate, especially British: his newspaper globe was remade with British newspapers covering the 2016 EU referendum. The work is wryly witty – just like Michelangelo I would say.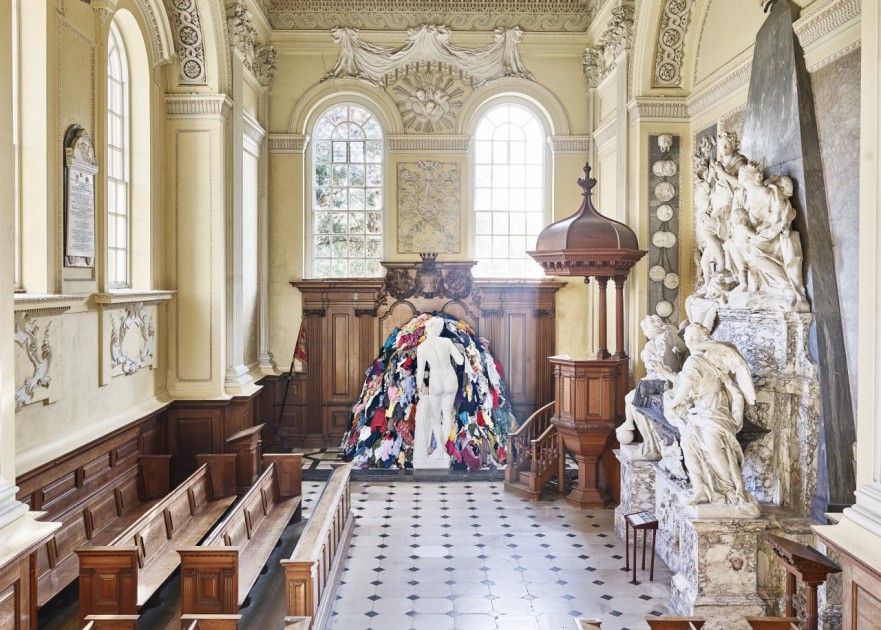 How do you decide which artists will be exhibited at Blenheim Palace?
It takes an artist of high calibre to take on a challenge such as Blenheim Palace. We have always aimed to show the most established and relevant artists working today, those whose work is both timeless and current, and who we think create an interesting dialogue with the palace itself. Our three artists so far – Ai Weiwei, Lawrence Weiner, and Michelangelo Pistoletto – have all been incredibly different and diverse, yet what they have in common is the beautiful quality of their objects, a far-reaching influence on art and culture, and a strong message and vision that they seek to convey. We want the exhibitions at Blenheim Palace to not only be visually striking, but also start conversations and discussion.
Ai Weiwei, Lawrence Weiner and Michelangelo Pistoletto belong to the most important living artists. Would you also consider an exhibition with an emerging artist?
We are keen to support young artists, and as the programme evolves, we will be able to consider ways to do this.
In regard to the recent Frieze fair, do you think that the Brexit will affect London as the European art hub?
No.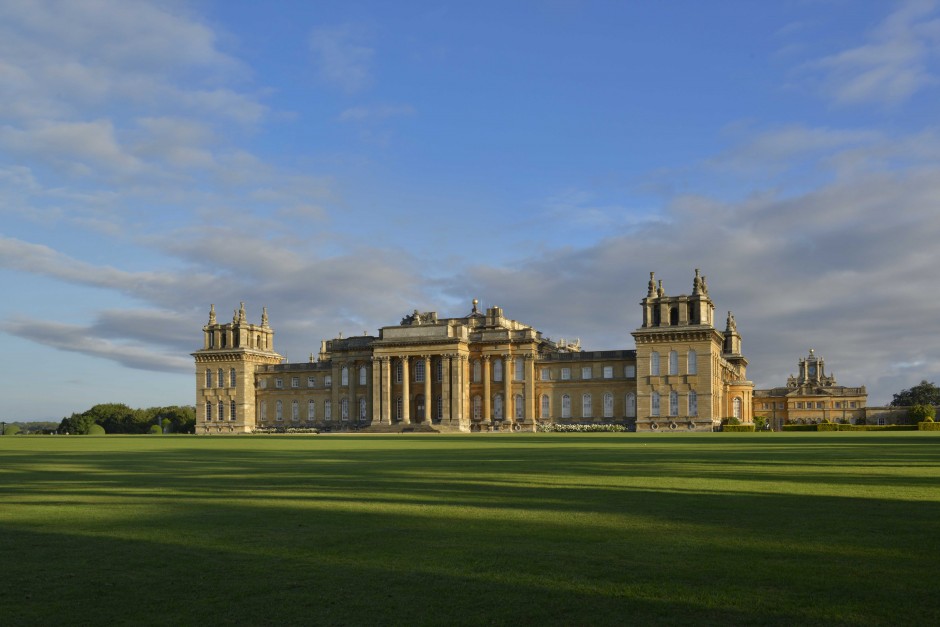 Related: 
Blenheim Art Foundation
Blenheim Palace
Instagram: @blenheimartfoundation
Michelangelo Pistoletto at Blenheim Palace
Blenheim Palace, 15 September – 31 December, 2016