Growing up with her father's art collection has paved the way for Sara Lysgaard's passion for art and collecting. Living in a stylish, art-filled house with vibrant colours, she looks for diversity in her collection and refuses to be bound by defined lines. The mix of various art marks the periods in her life and the sensations she has chased for. This bold lady with a free spirit shares with Larry's List the touching story of how her father inspired her to collect art, how she travels at least once a month to just see art, and how her colour aesthetic was developed.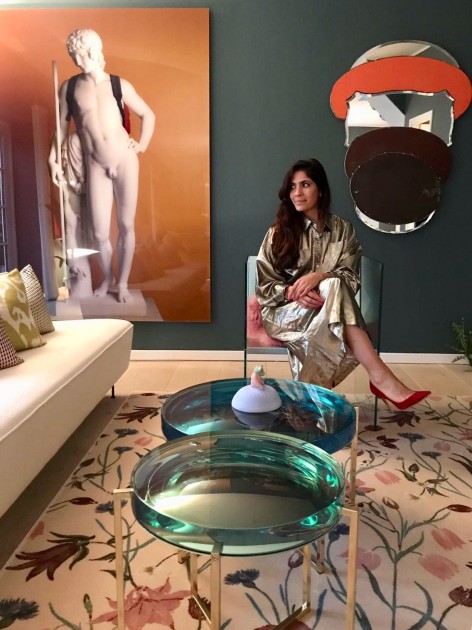 Collecting
What made you want to start collecting art?
My father.
I feel very privileged to have had a childhood home filled with challenging and beautiful art. Both my father and grandmother collected, and although I had never thought about collecting myself, I believe this subtle and consistent upbringing with art have had quite the impact on me. I realize that now, reflecting back. Art was just as important as having a bed. So in short, it was really my father who paved the way for me.
Your father is also an art collector. How did his collections influence you? Did both of you have similar tastes and perceptions in art?
My father certainly opened my eyes to art; however, I don't necessarily think we would have had similar taste in art had he been alive today, but I know we would share the same appreciation for art. When I look back on my father's collection, I do it with great admiration. He had really good taste, subtle yet very very bold.
I lost my father not long after I purchased my very first painting. Fortunately, he was there with me when I bought it. He had brought me to an opening with an artist he already collected, and I fell madly in love for the first time. I will forever cherish that moment we shared and when his appreciation and love for art spilled over onto me. If I could see him here on earth for just one more day, I am sure we would spend the day visiting galleries and museums and eat a steak for lunch.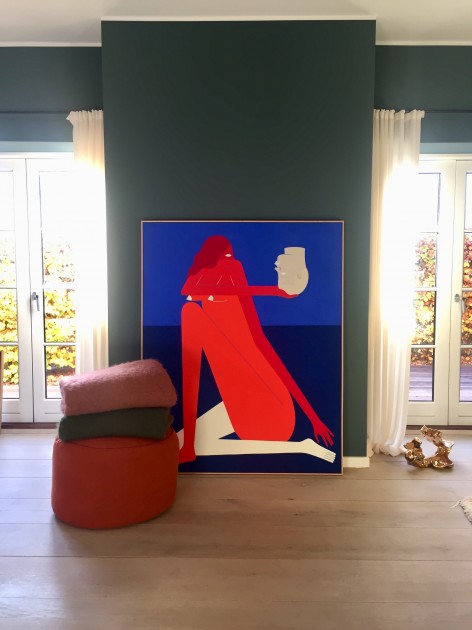 What was the first artwork you purchased?
The very first piece I purchased was a painting by a British artist. I have 3 works from him in my collection, and although I might have evolved in taste since then, it will forever have a special place in my heart and memory.
When was the last time you fell in love with a piece of art? What was it?
I was just recently in Berlin to visit artists and was lucky enough to meet Claudia Comte, a Swiss artist currently living in Berlin. I have seen her pieces at fairs and in galleries, but I have never really dived into her oeuvre. During the studio visit, I was completely smitten by her and her systematic nature of creating art. It was truly one of those rare moments where you are almost bursting with joy. One specific piece blew me over; a giant donut in the most extraordinary marble and polished to perfection.
These days I am also tripping over Haroon Mirza – check him out!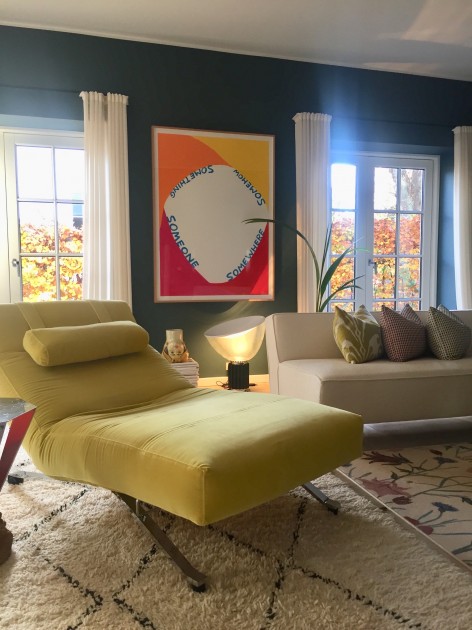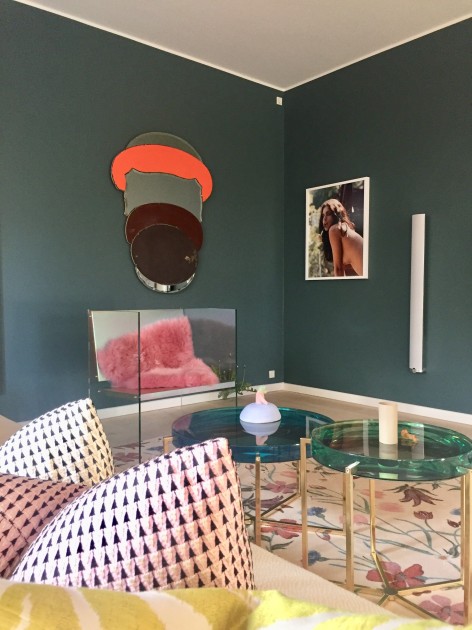 What is your focus regarding the artists in your collection? Are you more interested in emerging or renowned artists?
I don't really have a strict plan or focus when it comes to my collection or how I collect. Diversity is really the key. I have all sorts of mediums from both upcoming and established artists. I don't really include or exclude anything in particular, but what I am really doing is chasing a feeling! And when you chase sensations, you cannot really be bothered trying to stay within any defined lines, you just want to connect and feel without any interference.
I would suffer if I had to limit myself to a certain style. I want to taste as many flavors as possible, in all aspects of life.
You like diversity in your collection. Then, how do you create dialogue among the various styles of works you collect?
To me, it makes really good sense to always open yourself up, expand your horizon, both towards life in general and when it comes to collecting art. So I have many different pieces around me, but put together, they create a perfect whole. And it is exactly in this mix, of pieces that marks periods in my life, where it becomes personal and alluring. My pieces coexist peacefully because they differ from one another and do not battle for attention.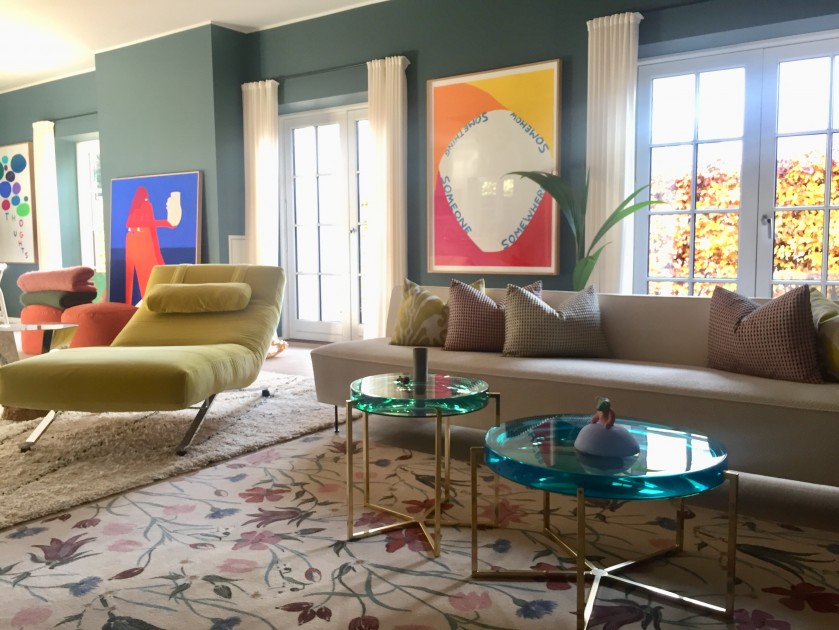 How many artworks do you own? Where do you display your collection?
I haven't counted them. But I know this much: the number of artworks outnumbers the amount of wall space I have at my home, so I have to use storage facilities too.
However, art never did any good in storages or vaults!
Would you wish to present your art collection publicly?
Maybe one day, but I haven't really thought much about it.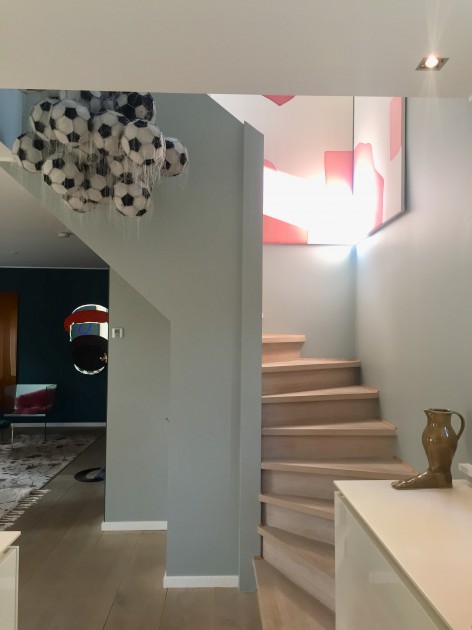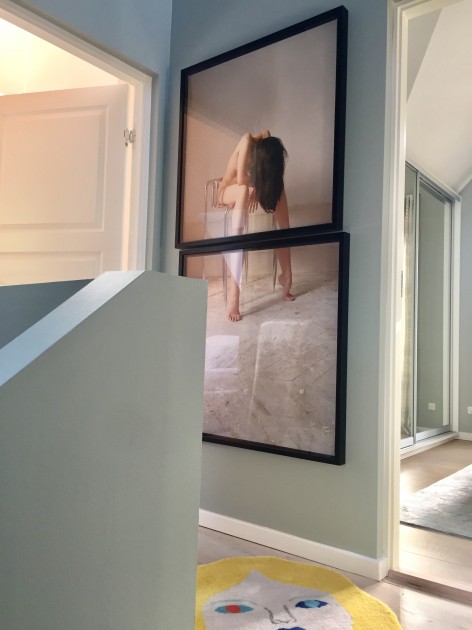 Your home is very colorful and full of artworks. Are you very sensitive with or attracted to colors? Where does this aesthetic come from?
I used to live with a very moderate Nordic color palette where it was maybe only the artwork that stood out a little. Due to an extensive change in my personal life a few years ago, that completely changed. It was as if a major wave of color washed over me, and now I can't really imagine life without it.
Is there any kind of artwork that can make you write a cheque without any consideration?
Without any doubt, I would go for a Mark Rothko piece any day – if I could…
How important is it for you to meet the artists who created the artwork?
It is not important at all, but I have so many beautiful memories of artists I have met in studios and galleries, which have enriched my life, and I am very grateful and privileged to have these experiences at hand.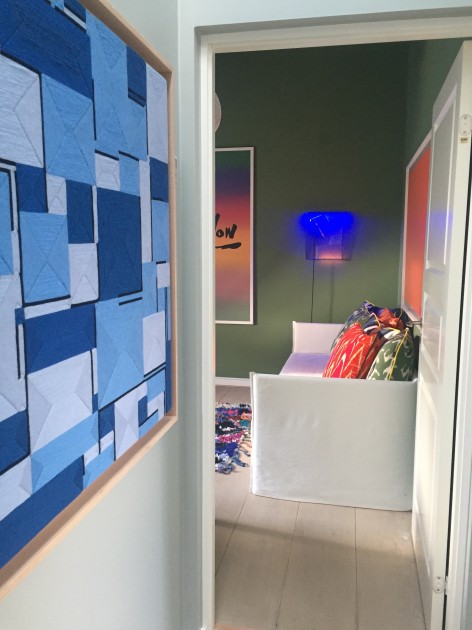 You are very active on Instagram. How does it help you to discover art? Have you ever purchased anything out of your discoveries on Instagram?
Absolutely, Instagram is a great tool to discover, rediscover, experience and learn about art. I have actually seen artworks on Instagram which have sparked my interest and eventually pushed me to buy them, but I would make sure to see the piece in real life before finally purchasing it. Although you can keep yourself updated on the global art scene, you cannot even come close to compare it to the real deal.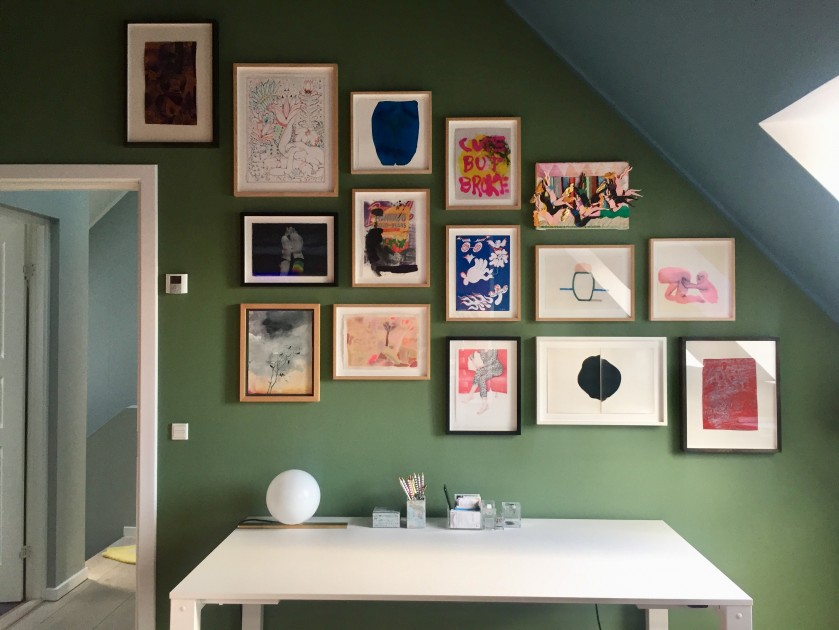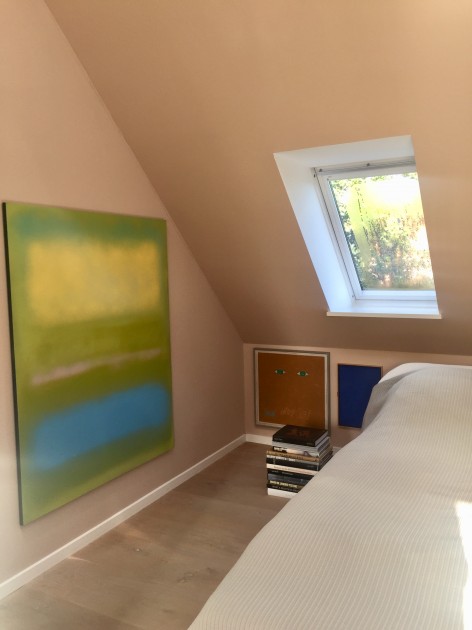 The Art World
Who has inspired you most in the art world?
It is a multitude of people from artists to gallerists to collectors.
How often do you travel to just see art? What is your favourite place?
I travel at least once a month in average to see art. And I love it! Travelling, food and art is just the perfect combination for me. My current favourite places (changes all the time) are New York, Mexico City and Berlin.
What are you especially excited about in regard to art in the next 12 months?
Art Basel Miami is up next, and I look forward to it a lot. I hope to return to Mexico City next year too for Zona Maco and then of course attend Armory, which I really love. Furthermore, I plan to do a lot of studio visits, which are really the peak of everything and follow the Danish art scene closely, and I look forward to see what the Danish galleries have in store for us the coming year.
And a friend just told me about this Basquiat show at Barbican in London, so we decided to check it out before it closes end of January 2018.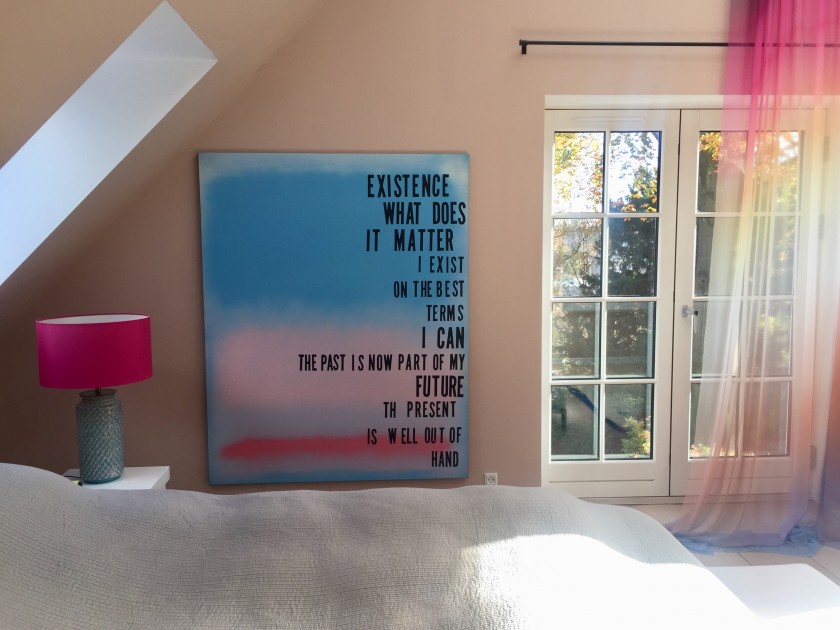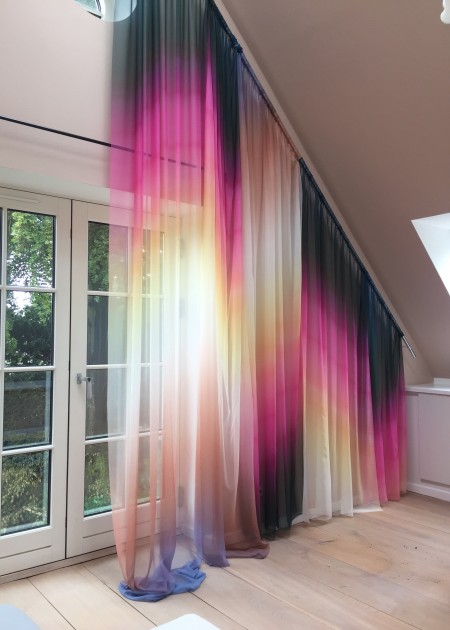 Instagram: @saralysgaard
A selection of artists Sara collects:
David Shrigley
Haroon Mirza
Justin Morin
Superflex
Torbjørn Rødland