Germany-based Marc Fielder is the founder of popular exhibition showroom Epicentro Art established in 2007. It is an event and performance space located in the Mitte district in Berlin, considered the hub of the city's cultural avant-garde and gallery scene. It strives to present international exhibitions to an interested audience, focusing primarily on contemporary art. These events are co-organised with galleries, institutions and even private collectors all with the aim to show and promote established names alongside young aspiring artists in solo as well as group exhibitions. It is a platform that provides a room for new exhibition concepts.
Marc Fiedler talks with Larry's List  about the emergence of New Abstraction photography and why he doesn't believe in online galleries.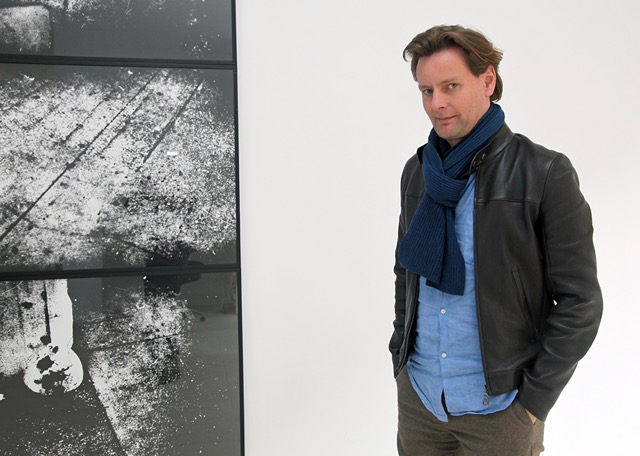 Thoughts on the Collection
When did you start collecting art? How did you go from buying art to actually collecting art? 
A young girl once asked me the same question. I gave her a little sketch from H.P Adamski and asked her "Do you like it?" She smiled and was proud to know it was art. I told her then: "You are now a collector." That's what collecting is all about: sharing passion.
What is your focus regarding the artists in your collection? Are you more interested in emerging or renowned artists? Which artists do you follow or prefer the style of?
I am a young collector and so I only want to focus on inspiring artworks. I also have a personal and emotional way of collecting based on situations or periods in my life. For example, if I were in a happy state I wouldn't buy Michele Ciacciofera Portraits which are dark and about death. I would probably go for Stefan Heyne (on show in June/July), Adamski or one of the wonderful poetics works by Robert Montgomery
What themes or genres appeal to you the most? 
It's mostly about love, sex, money and general themes surrounding life.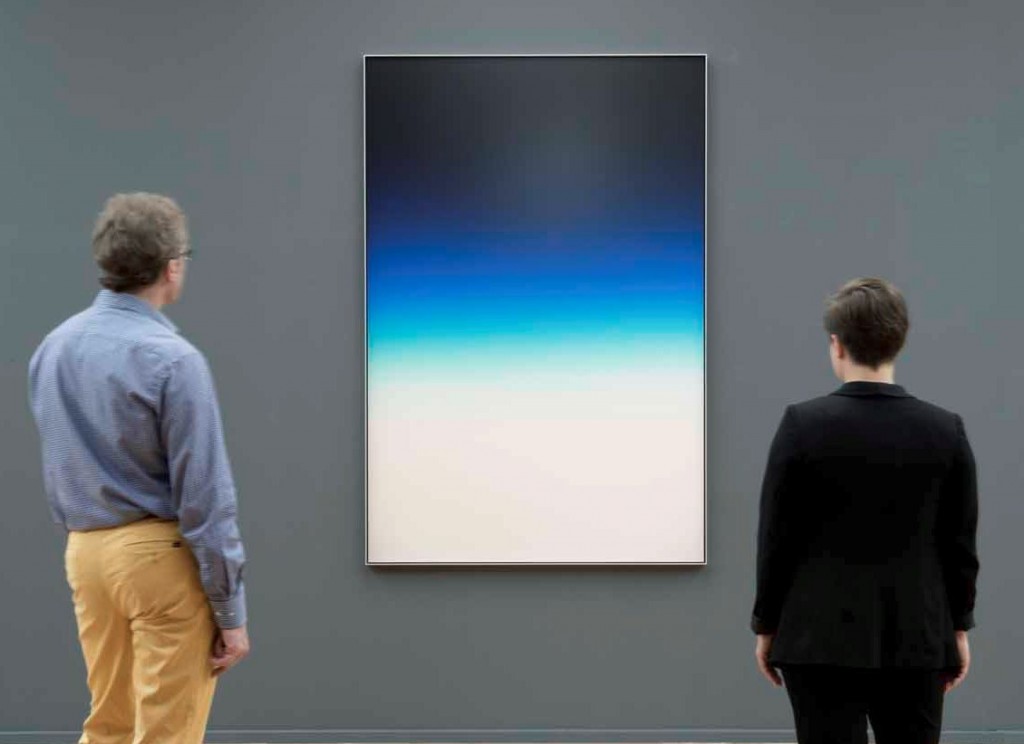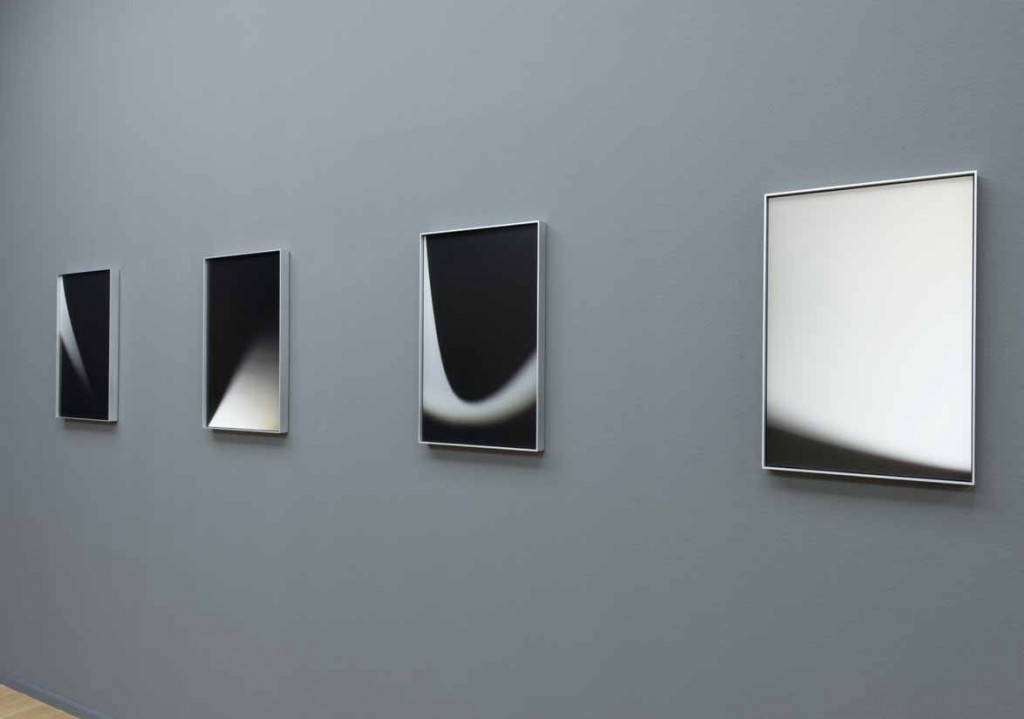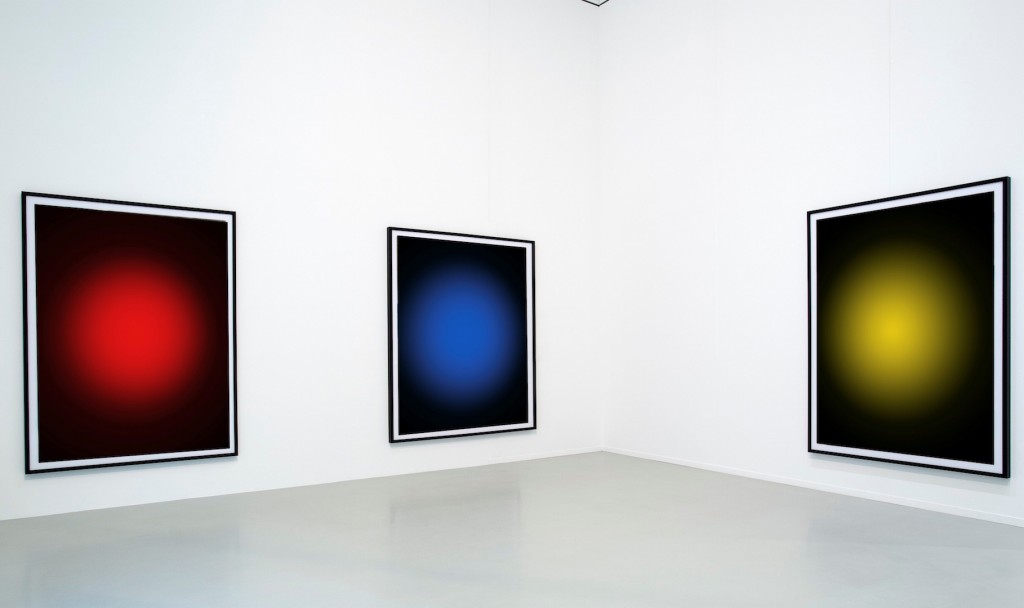 How many artworks do you own?
I don't have enough walls!
Have you ever sold any of your artworks? 
Yes. When people see an artwork they like, it's not a problem for me if they ask to buy it. But I say often no.
Which artists do you display in your own home? Are you constantly changing the works between your public space "Epicentro Artspace" and your home? Is there a core of favourites, which stay in your private residence?
I do not often change around my private collection. I have a fix rule: no art above my bed or beyond my desk as it just alludes to the person being either successful or powerful. I don't want my artworks to show me off in that particular way. But the video Installation from Wolfgang Stähle I love because it's a 24h loop from a window on Ludlow Street, NY.
Thoughts about collecting
Do you have any rules that guide your collecting process?
My first rule is to see whether the work makes me feel antsy. Rule number 2, I ask my curator whether the work is too expensive for me, or if I should just buy it.
What kind of relationship do you have with the artists you collect?
I like the work but I don't need to like the artist. I like some artists but it can happen that I don't like the art.
Are you able to make up your mind quickly when considering purchasing a work?
Yes, but it's better when they serve champagne.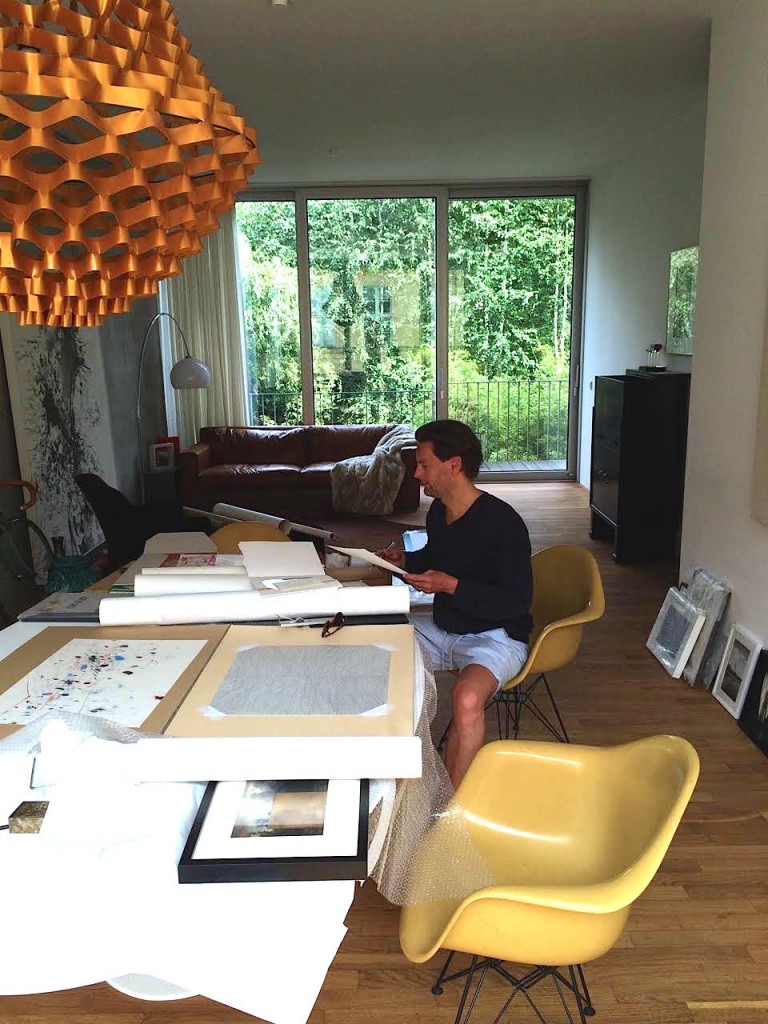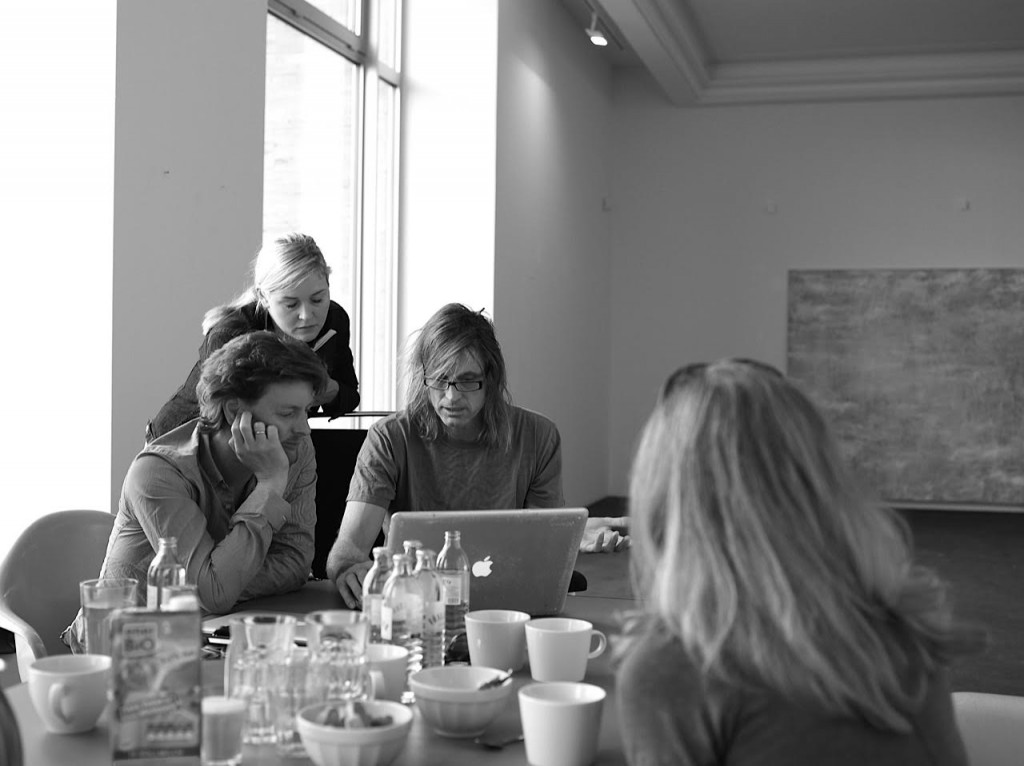 Do you attend art fairs or biennales or any related events?
I attend if they invite me – sometimes I think there is a kind of Guest-List-Mafia: many of them feel as though they are so important. That's why I love to go with my girlfriend and talk only with her. Notable visits like Shanghai, Tokyo and North America, Beirut are ok and Venice too.
What is the best advice you ever received? What would you suggest to a young collector who wants to collect?
The best advice I got was to not think about the size of your walls. For beginners, it's not a question of age. Never buy decorative art because it fits your walls and matches your curtains.
What are the major milestones an inspiring collector must go through to own an impressive collection?
I don't want to impress anyone. It's a learning curve and it never stops.
Can you name three emerging artists who should be on our radar?
Robert Montgomery, Björn "Weltbrand" Wallbaum, Sabine Banovic.
What are your thoughts about online galleries, which are gaining in popularity at the moment?
I don't believe in online galleries. People don't buy things they're not familiar with. Upcoming online auctions are more trusted in the secondary market.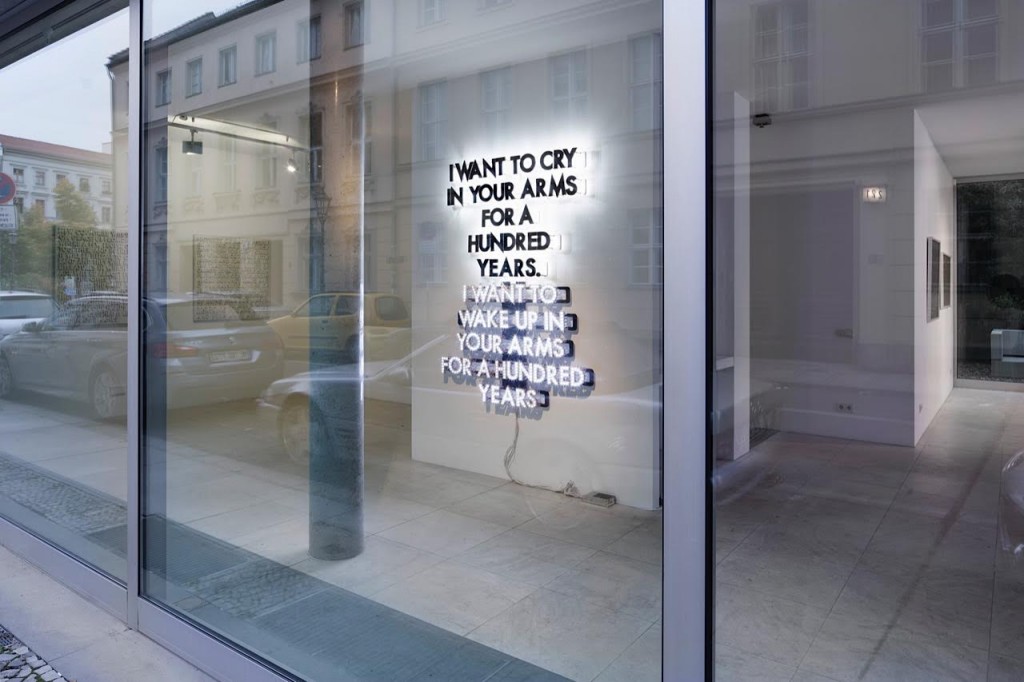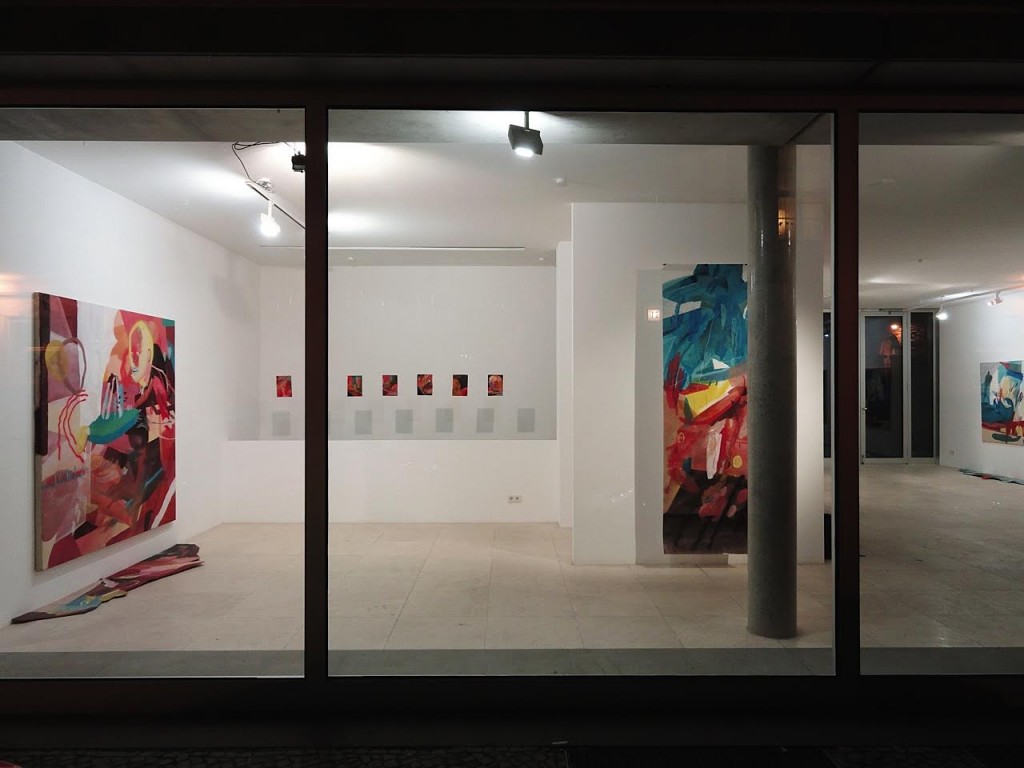 Epicentro Artspace
Why did you choose to name the space "Epicentro"? What does it refer to?
We are located in the middle of Berlin and we are very important! But to be honest, it's a reference to my favourite Fashion Label, Prada. They called their Flagship Stores Epicentre (I use the Italian word, because I am half Italian).
What is Epicentro Art?
First of all it's a platform for artist and other galleries and institutions. We produce and support over 65 Exhibitions since 2008. And only one show with works solely from the Collection. 
Epicentro Art is an exhibition and event performing space. What kind of events have you held there?
We often participate in art festivals. Like this month we have Tokyo-Crossing-Berlin. We also take part in many cultural collaborations with other countries such as England, Italy, Korea, Austria, Aserbaidschan, Armenia, Africa, USA.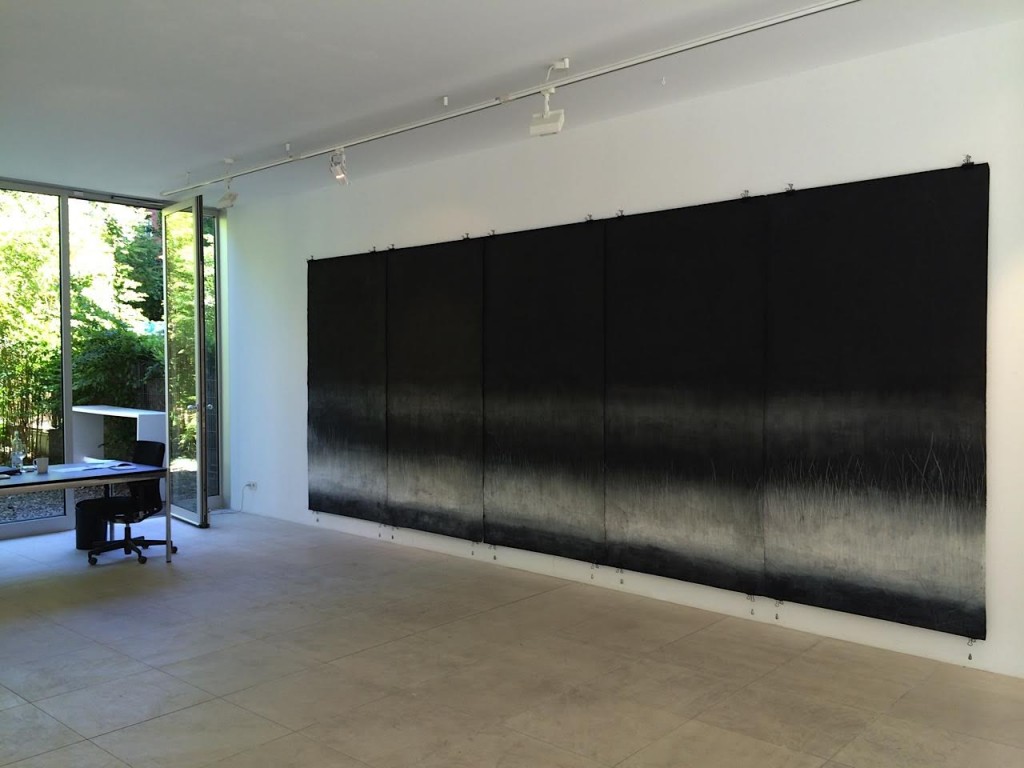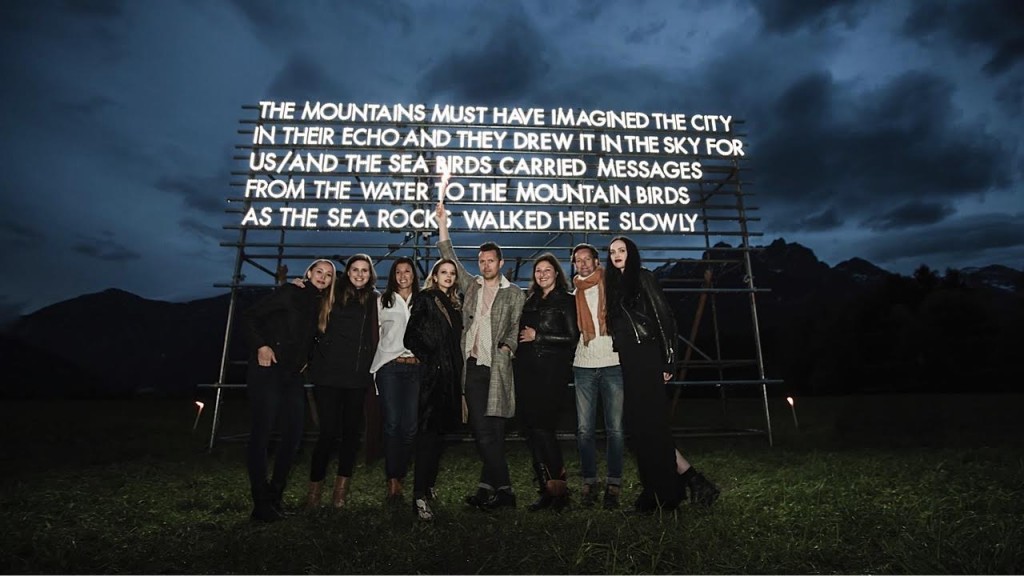 What were the most popular events?
Some of the most popular artist on show were Marc Seguin, Imi Knoebel, Robert Montgomery, Ayaka Nakamura, Misaki Matsui, James Lee Bayers, Ralf Ziervogel, Christian Boltanski, H.P Adamski, Bruno Aveillan, Terry Gilliam, Brecht Vandenbrouke, Douglas Gordon, Junior Toscanelli, Markus Keibel…. We showcase a wide range of art and there are many more to come.
It is specified on your website that you organise exhibitions in cooperation with galleries, institutions and other private collectors. Could you tell us with which art collectors you have collaborated with and on what project(s)?
Collectors give their works sometimes for group shows organised by external curators. The focus is on art, not ownership.
Could you tell us more about the growing "new German Abstraction" genre in photography and your upcoming Project ULTIMATE with German photographer Stefan Heyne?
Stefan Heyne belongs to a group of cutting-edge "Young Abstract Artists". They are using photography in the initial sense it was actually invented for. Nowadays everyone can be a photographer and take a picture, but very few can paint or draw. Consequently, photography itself is forced to re-stage itself, or as Heyne does it in the exhibition "Ultimate", his abstract photos leave us with the question: is it still a photo or just something digital?
Any exciting projects or exhibitions you would like to mention?
This year, I am actually curating and supporting a sculptural installation near Salzburg Austria by Robert Montgomery. It will be open to the public until the end of 2015. Finally, of course, my next exhibition will be with Stefan Heyne at Epicentro Art from June to July.
Claire Bouchara
Read more about:
A selection of the artists he collects:
 You can also read this interview in Chinese on Artron.net