After retiring from the practice of law as a commercial litigator, Shannon Robinson, a long-time art collector became a consultant and advocate for the visual arts. As a founder, chairperson and curator of the non-profit organisation known as Windows to the Divine®, she is devoted to promoting the vocation of the living artist and growing the base of collectors within America and around the globe by encouraging everyone, regardless of financial means, to become a collector. Like the Dutch Golden Age when middle-class butchers and bakers were avid art collectors, Robinson insists that the advent of the Internet makes it possible for the world to experience a new kind of renaissance in the ethos of patronage whereby art collecting becomes a moral imperative for all peoples regardless of socioeconomic status. Towards that end, through exhibitions, collector salons, and national symposiums in collaboration with museums and galleries, Windows to the Divine® not only showcases the works of living artists, but also provides public education about art and collecting. Owing to her 30 years of art collecting and her recent graduate studies, Robinson has developed a deep understanding of the subject which she shares through her public presentations on the importance, accessibility and logistics of collecting. Her advocacy for connoisseurship has led her to found Collectors for Connoisseurship, an online community of collectors, artists and art lovers, as part of Windows to the Divine® .
With a penchant for figurative and representational art, read her interview as she shares developments of her new project Collectors for Connoisseurship and indispensable tips about collecting strategies and how everyone can become a collector on any budget.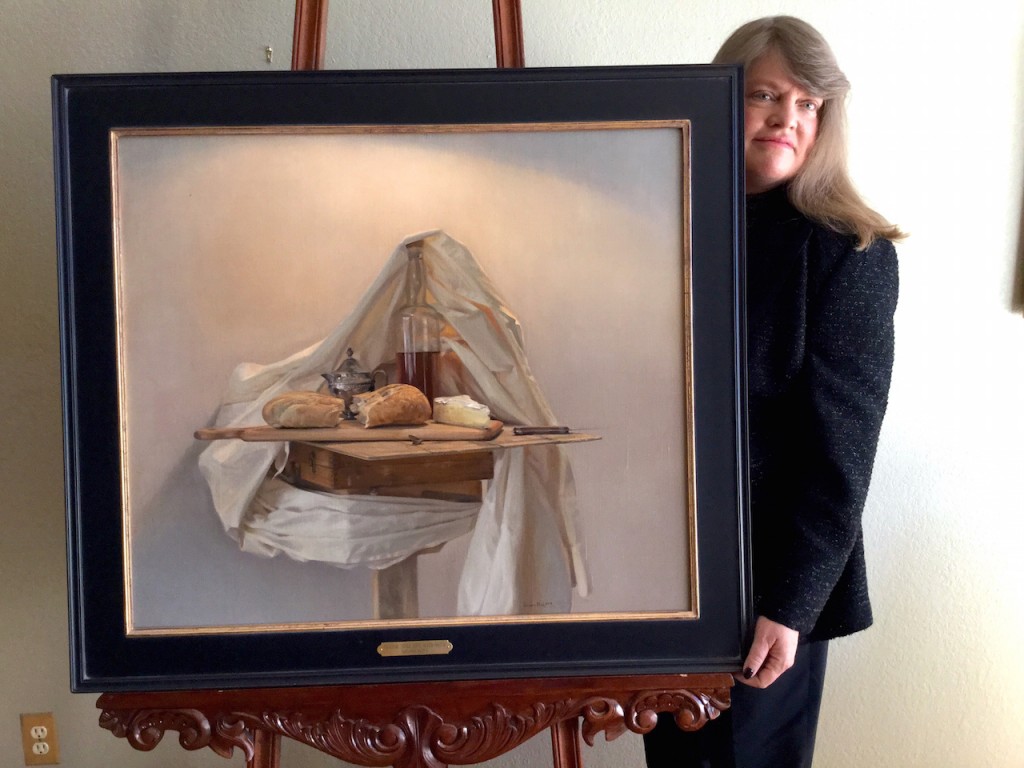 Thoughts on collecting
What attracted you to the field of visual art?
For me, the visual arts are the highest form of human expression. Artists are the heralds of truth and beauty. Through the works of their hands, they articulate the struggles and achievements of all beings and give voice to those who cannot speak. Although I am not an artist myself, it is my absolute privilege to be their advocate.
What made you want to start collecting?
Once I acquired my first few works of original art and witnessed their transformative powers, there was no turning back.
What is your focus regarding the artists in your collection?
Given our mission of supporting the living artist, the first requirement is that the work be by a living artist (although as I grow older, I am starting to outlive a few). Since I acquire the work not only for aesthetic pleasure, but also to help advance the artist's career, as a general rule, I focus on the works of emerging and mid-career artists who demonstrate the talent, drive and discipline that I believe is vital for this difficult profession. Since my goal is to support as many artists as possible, I also tend to collect more horizontally than vertically, although I cannot resist collecting in depth for a few of my favourite artists. As for genre, while I do collect abstracts, the focus of my collection is representational with a growing emphasis on contemporary realism.
You collect specific artistic genres including representational and abstract art. What draws you to these themes?
While I recognize that art serves many purposes and I am appreciative of meaningful art that spans the complete spectrum from representational to conceptual, for my own personal space, I am drawn to work that is beautiful (in the broadest sense) and exhibits both skill and concept.
How many artworks do you have now?
In excess of 250, but I would like to make the point that collecting is not about numbers or dollars spent. Everyone regardless of financial means can and should be a collector because the visual arts are vital and we each have an obligation to do what we can to ensure that they continue to thrive. Moreover, with the "democratization" of art caused by the Internet and the explosion of the global art market, there is greater access to art of all styles and price points than ever before. Art collecting is no longer reserved to the perceived elite, who frequent galleries and auction houses, but crosses borders and is open to all art lovers. For the first time in human history, there is a supply of art that is so vast, diverse, and affordable that art collecting (even if it is only one work of original art) is an endeavour that is within reach of the many rather than the few.
Where do you display your collection? Have you ever shown your collection to the public?
At home. And yes, we have hosted art events and fundraisers at my home.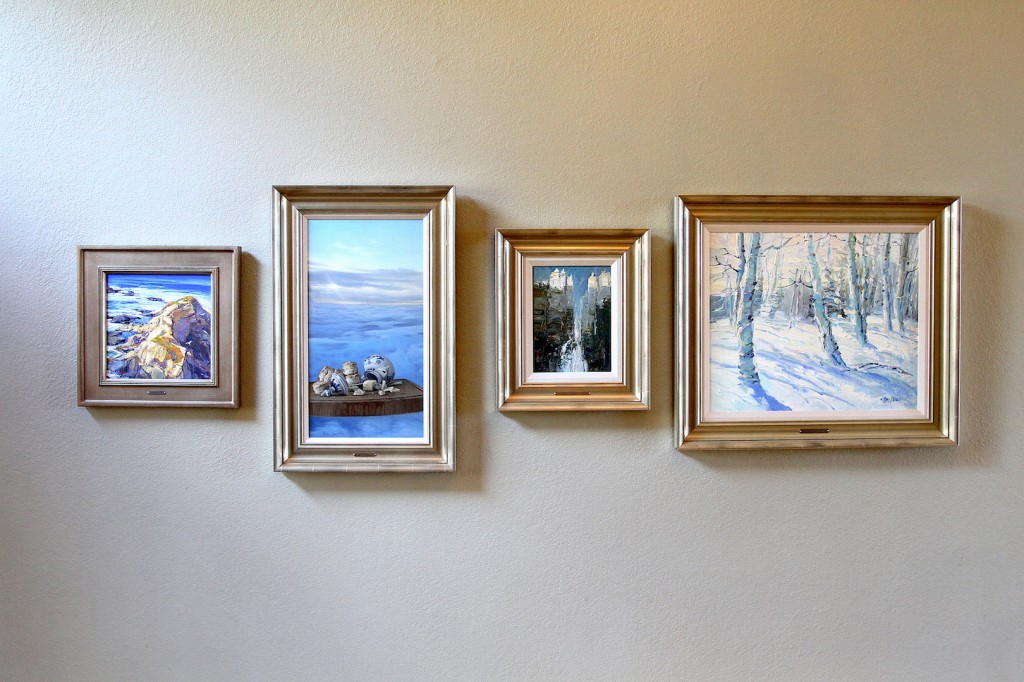 Who are your favourite artists?
It is really difficult to name any favourites because I am in awe of so many artists, past and present. As for my collection, a few of my favourites would include Greg Block, Kim English, Scott Fraser, Ron Hicks, Quang Ho, Lucong, Danny McCaw, Jill Soukup, Daniel Sprick, and Vincent Xeus.
How important is it for you to meet the artists who created the artwork?
Essential! I know 99% of the artists whose work I collect. Since my motivation includes not only intellectual curiosity, but also a passionate desire to promote the careers of such artists, I have concluded that I cannot fully appreciate the artwork without knowing its creator. Artists have a special calling and genius that needs to be understood and affirmed and through relationships with them, I hope to not only deepen my own connoisseurship, but encourage others to do the same.
What was your collecting approach when you first started compared to now?
When I first started, I did not have an approach or focus although I was particularly driven by colour. Admittedly, like most new collectors, I also focused on "decorative" considerations rather than the quality of the art. Now, I focus on the importance of the artist and the work and whether the acquisition will enhance and develop my collection.
How did you get your footing as an art collector?
Like many collectors, I began by attending local gallery art shows and charity events that featured art. After the formation of the Foundation, my experience of chairing and curating exhibitions and hosting educational salons for collectors in collaboration with artists and arts organizations lead me to full-time collecting.
What considerations guide you to make a purchase?
At the outset, the vast majority of my purchases are from the primary market where I have a direct relationship with the dealer or artist. Since I do not re-sell my works, I buy what I like in concert with the following considerations:
Is this an artist I have been following for some time?
Do I know the artist personally and want to advance his/her career?
Is the work of high quality? Is there consistency of quality in their body of work?
Does the artist's body of work demonstrate strong skill and concept?
If I am not familiar with the artist, what is the artist's reputation and experience?
Has the artist been recognized by critics, curators, or editors of arts publications?
Is the work compatible with my collection?
You mentioned in an interview that it is possible to collect on a budget. What are your tips to collectors?
To be a collector, there is no requirement that you spend a certain minimum on art or that you acquire a certain number of works. Many of the great collectors of the 20th century spent very little on art because they focused on less expensive media or the works of emerging artists.
It is fair to say however that there are generally three categories of art that are often dictated by budget: decorative, collectible and investment. Depending on the medium you select, more dollars will be required as you move from the lowest to the highest of these three tiers. Once you decide on your initial collection strategy of buying the very best (which means few acquisitions), buying the best you can afford (more acquisitions but not many) or buying the most you can afford (many acquisitions but not as great quality), you can devise a collection plan that will comport with your budget.
New collectors with smaller budgets may wish to focus on less expensive media like monoprints, drawings, photography, glass and ceramic. When pursuing the most popular medium (paintings), consider acquiring lower priced works at art schools, art fairs, artist cooperatives and charity auctions. Smaller paintings are also more affordable and can be displayed in groupings that are often more interesting than one large work. Finally, do not assume that price is an indicator of quality or importance. Gems can be found at every price level and expensive does not always mean good.
Thoughts on the Art World
Your upcoming project "Collectors For Connoisseurship" will be launched this fall. How useful will it be to collectors and what do you hope to achieve with this endeavour?
Despite the avalanche of art-related information available on the internet, there is a marked absence of nonprofit organizations that provide objective non-commercially motivated advice about art collecting. Moreover, Collectors for Connoisseurship represents an important effort to create a national/international network of collectors who will be able to connect online and in-person with their fellow collectors and share their collections and engage in dialogue about a wide variety of arts issues and news. This collector network will also have direct access to important artists, experts and curators through our blogs and our growing know2collect video library. Network members will be able to engage and interact through an online forum, special events and national symposiums. Collectors for Connoisseurship will host its first National Symposium on November 13 at the Denver Art Museum (DAM). The Renaissance of Realism symposium, which is being held during the same time as the Wyeth Exhibition at the DAM will feature curator presentations and panel discussions with artists, collectors and experts from the art world about the past and future of realism and the global art market. In collaboration with Gallery 1261 of Denver, we will also host a Renaissance of Realism exhibition from November 13 through December 5, featuring America's top realist painters such as Scott Fraser, Quang Ho, Robert Jackson, David Leffel, Sherrie McGraw and Daniel Sprick.
What is your stand on the role of the collector?
While there is no question that some collectors in the upper end of the market who are driven primarily by investment and speculation have become powerful players whose influence has displaced that of art critics in driving the direction of "marketable" art, in my opinion, the vast majority of collectors are art lovers who buy what they like. Driven by passion rather than ROI, these collectors realize that the most important role of the collector is to be a patron of the arts because patronage is integral to the survival and growth of the visual arts and culture in any civilization. When collectors acquire the works of deceased artists, they preserve and chronicle human history. When they acquire the works of living artists, they nurture and make possible the ongoing creation of art by ensuring a current marketplace for their works. Patronage requires a passion and dedication that supersedes the personal aesthetic pleasure that is derived from collecting. Patrons believe in the intangible intellectual, emotional and spiritual enrichment produced by the arts and are willing to dedicate both time and resources to ensure that they flourish and are accessible to everyone.
What makes a successful artist in your opinion?
Generally, from the viewpoint of a collector, a successful artist is one who has the passion, creativity, curiosity, talent, discipline, and work ethic to produce and market sufficient quality works to attract and sustain a following. That being said, artists who believe that art is their calling and follow it to the best of their ability are no less "successful."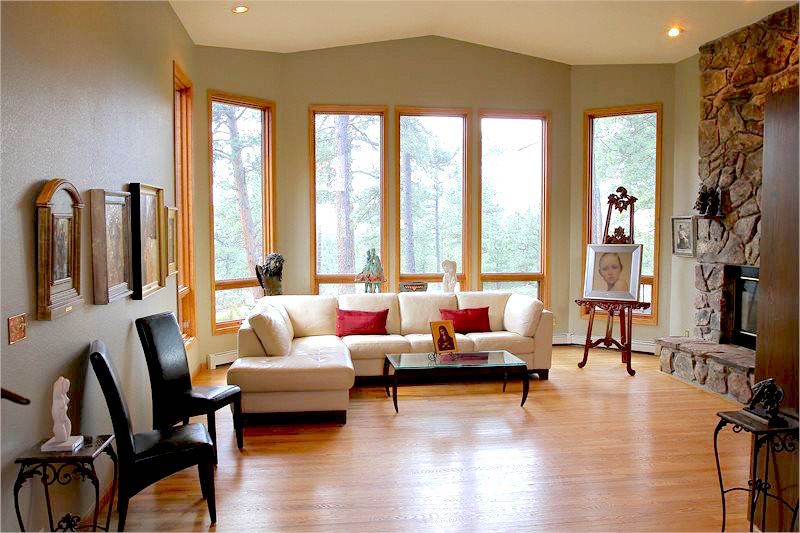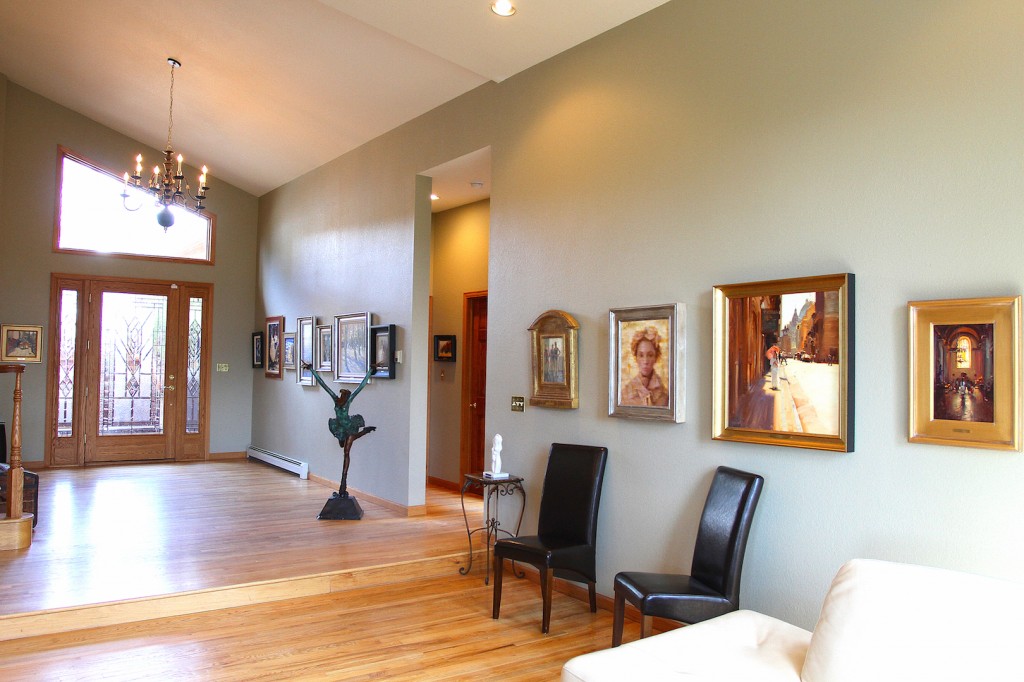 What was your happiest moment being involved in art? 
Consistent with the Foundation's mission to provide hospitality to artists, my happiest moments are when I am hosting a gathering of artists and we engage in meaningful and heartfelt conversation about our passion for the arts.
Who inspires you in the art world?
Great collectors of the 20th century like Andrew Mellon who built America's art museums in order to make art accessible to everyone.
You believe anyone can become a collector. What would you advise aspiring collectors who want to make their first leap in buying art?
Before you begin to collect art, you should start with the basics of art appreciation which requires an introductory knowledge of art history and the fundamental elements of visual art. And while appreciation may start with book learning, ultimately it is about educating your eye. Looking is the sin qua non of art collecting. Whether a collector amasses a large or a small collection and whether his/her budget is large or small, collectors all must learn by looking. The more you look, the more you learn and the more likely your tastes and likes will change and evolve.
Next, the collector should ask and answer the following questions before significant buying:
1. What are your goals as a collector? What is your motivation? Are you collecting primarily for recreational, museum building/legacy, or investment purposes?
2.What do you like? Most experts agree that you should above all buy what you like.
3.What are your resources-time and money?
4.Given your tastes, goals and resources, what media should you consider.
5. Within certain media, which artists should you collect? Do you have a focus that is driven by theme or subject matter, and are you interested in collecting the works of living or deceased artists? If living, do you want to collect the works of emerging or established artists or a combination?
6. Is this a work of high quality or the best quality you can afford and is it fairly priced?
Your answers to these questions can affect your collecting strategies not only as to what to buy, but will also impact where you buy.
Can you name any emerging artists who should be on our radar?
There are so many talented emerging artists with whom I work that I cannot select three.
What are you especially excited about in regard to art in the next 12 months?
Launching Collectors for Connoisseurship and watching it grow!
Claire Bouchara
Read more about:
A selection of artists she collects: